---
Svetlana Antonova (Ekateringburg, Russia)
Hi, my name is Max. I'm 28 y.o. live in Sydney, Australia, but my native language is Russian. Recently I was contacted by a person who claims to be Irina from Samara. She contacted me through http://www.ua-dating.com/ web site last week. I had received three letters from her. I've made a search using her e-mail address and found that she's already listed in black list as Svetlana Antonova from Ekaterinburg, Russia (http://www.womenrussia.com/blackpage95.htm). Also she is listed on http://love.mail.ru/item/404742.html as Irina from Kazan, Russia. As you can see in her letters she's using automatic Russian-English translator and does'nt really care what do you write in your letter to her. For example she didn't pay any attention that I live in Australia, not in US: "I had Never in America, but it will not be a good lesson, I think, to study the Englishmen.". She haven't made any claims for money, but I don't see any point of continuing correspondence with someone who uses different names, claims te be living in three different cities and sends you letters using same template with your name inserted at the top. As a person who was born in ex-USSR I feel ashamed that such people as Irina create negative image of our people, but trust me there is much higher proportion of women who have genuine intentions of finding lasting relationship. Best regards, Max
Here is a copy of letters I had received from Irina:
1st letter:
Hi my friend. My name is Irina. I saw your announcement in Internet in a service of acquaintances and has decided(solved) to write to you, hoping on that that you will answer to me. Now I shall tell slightly about myself. To me 26 years, I from Russia. I love a silent and peace atmosphere. It does not matter, it should only correspond(meet) to my mood. I love to dream. I love, when my dreams come true. When I have mood I very much I love to prepare and I want to tell that at me very well it turns out. Besides I am very hardworking, as at work, and house. I the devoted man. I would like to carry out(spend) more time about mine favourite. Earlier I never used Internet for acquaintance, but I was advised by(with) the girlfriend. She(it) already has left to favourite. I not a lot of history concerning me am direct, now I shall wait for news from you. Write to me on e-mail: vedirina111@fromru.com About all love
2nd letter:
Hi my friend Max. I am pleased to read your letter, thanks, which you write to me! I very much would be Like to study (find out) concerning you more. Now it is a little concerning me: I live in Samara, Russia, My birthday of November 10 1976. I have no any of the sisters or brothers, I the unique(sole) child in Family. Well, my body height of 170 centimeters and weight of 54 kg, in Me a chestnut hair and brown eye. Now in me length of a hair is long, I think you, all this sees on My photos. I shall send certainly you even a lot of my photos. Please, send to me your photos, WELL? I shall be very pleased to see them. I am single, and I have no children. My favorite The colour is red. You know, unfortunately, that I have no the telephone of a house, for this reason you could To not invoke(produce) (to name) me. And nevertheless my salaries - 40 dollars within the whole month. So, also I very much like Sports competitions and everything, that to this is connected(linked), I - engaged gymnastics, I very much like a The able-bodied image (mode)((image)) of life and I think, which everyone should it like. I can speak English tongue a little. I had Never in America, but it will not be a good lesson, I think, to study the Englishmen. Yes? I work In shop of the foodstuffs by the cashier now, I stand behind of a cash department, in us in do(make) purchases of a product From submission (nutrition) are sold. I like to dance!!! For us in Russia it - spring. I on life the pleasure The man. I want to find to me immediately companion of life, with which I would lead(carry out) rest (residual) From life. In a choice I do not want to do(make) (do)((make)) an error. I would like, it well has learned(found out) (found From) concerning the friend the friend. My lists (diagrams) are very serious. I now live with the mum. She most The good man. I today have said to the mum, that to me the man has answered. She has said That is it well. But she, while in it does not trust. All this seem to the mum much more. We with it(her) as two The people, which goes on a labyrinth. At the end of which we shall meet, or we shall not meet. But I Think, that for us everyone will be good, also we shall understand each other. It is good, with which you choose to be Cautious in to study (find out) me, I think, that is it is, as it should be. I can not do(make) (do)((make)) the promise it The future will hold for us, but I shall help you to study more concerning me. I never was wedding. I Have no own children. I would like to find the worthy companion of life. I was badly to feel The computer but I to study in it. I work in one shop as the cashier. For me maximum education. I in The parcel(sending) to you of the letters should use a translation program. I now to hunt(catch) (to catch) on courses on analysis English tongue. I think, that we should understand and dismantle the friend the friend and then meet. Mine The liked foodstuffs - Pelmeni. Pelmeni this simple Russian dish, which is made (has made) Pasta and meat. It Is very tasty(delicious) (delightful). I like to prepare a soup. I know many different prescriptions for good Nutrition. Me still to similar government a pie of honey. It also is very tasty(delicious) (is delightful). I like roses, tulips, has aised(increased). I Am bad to feel the computer. The letters to write to you I enter in internetcafe. There is a service (service) The Internet. I to hunt(catch) (to catch) on activity 7 times per one week. In free time I like to listen to music. To music I listen Any other business in dependence on mood. I never to be wedding. I want to frame good. Probably we become The good friends or are more, if we are very successful. As with you my period of validity is carried very much out(very much spent) (is maintained) Small free time. So that my representation days were filled with these problems. When I have free time from My order (order) concerning services, I am usually transfered I (am substituted) somewhere for my own activity, so that I had Any there is a lot of time for my own pleasure this year. I hope, to what I to not sound similarly to, I complain. Even That I am carried out(spent) (is maintained), it very much renumerates for me. I am simple I have business a part of my time now for greater Compensation after that (in the future). In an exchange I feel, that I shall have the much greater control (control)((management)) concerning my period of validity after that (in the future), As I shall be my own flexure (camber). On personal norm (standard) I would like to find mine The husband of section my period of validity of second. I was not successful enough to find the man for me. I wish to Find the man, who will believe strictly in exact adjustment and quenching for a period of validity. I know, that It there will be firm (difficult) job, but I shall be executed (is transferred(handed) (is displaced)) ((handed)) to this purpose. I Will try to form the strong obligations of privacy (trust) and communication(connection) with you and to be good The mother of our future children. I would hope, that your purposes will be similar, I would like to hear yours Ideas, that you wish during the future. I hope, that you find my words of interest percent)((interest)) and that is it is Beginning to help to you to know me little bit better. I wait the answer from you again. Your friend, Irina
3rd letter:
Hi my dear friend Max. I was very glad to receive from you the letter. Excuse, that has forced you to wait with the answer, I was very much engaged on a autumn residence. We now have cold weather. I live in an average strip of Russia, from Moscow approximately 1000 kms. I not so for a long time rest on a coast Volga, there very beautiful places, was very many people, but I was one with the mum, on this was not so cheerfully. I hope, that when be we could together lead(carry out) remarkable target(day off). What you think in this occasion? It is a little about itself. I love to prepare food, I like home businesses, is especial if I shall do(make) this all for favourite the man. My favourite colour red. In free from work time I sometimes go in clubs, but it happens seldom, basically I prefer rest on a nature, on a coast of beautiful lake. At us a beautiful nature, but also the city has many beautiful monuments of architecture, beautiful museum. To me to like to go in museums, but it to not speak that I am old-fashioned. Sometimes I love the noisy companies, good friends. But for me main it is family. I dream to create a warm home cosiness and happy family, in which we completely trusted each other, care and mutual understanding. Soon I have killed meal to the aunt, she(it) the very good woman, its(her) husband in Afghanistan, but she(it) has remained to it(him) on always. I want to tell to it(her) about you. On it I shall finish the letter to you. Having wished all most good. The good with us. Irina P.S. I already began slightly to study the English language, but with pleasure would like to own him(it) in perfection.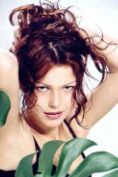 ---
Margarita or Rita Vetrova from Novosibirsk along with the International Marriage Agency "Accord"-Mihail Macheret and Olga Macheret
I would like to report to you about a husband and wife scam taking place in Novosibirsk, Russia. It appears as if they are using Free Web sites to get people to respond to a profile posted by them most likely and then to get them to send them money either by Western Union or directly into their bank. The front that they are using is called the International Marriage Agency "Accord" and is supposedly located in Novosibirsk and is run by the director of the Agency (http: // www.manwomanaccord.narod.ru) Mihail Macheret and Olga Macheret of NOVOSIBIRSK. I have no idea if this attractive lady Margarita or Rita Vetrova(age 26, DOB 1/28/77)is involved or not or if she exists at all. This is an obvious scam as the letters seem to be prewritten, do not answer any questions, will not give you any personal information and are just a scam. There is another posting about this lady with the same or very similar letters and this Accord Agency at: http://www.womenrussia.com/blackpage153.htm . Here is the banking information:

BANK OF THE RUSSIAN FEDERATION MOSCOW, RUSSIA
SWIFT: SABRRUMMNH1 NOVOSIBIRSK OFFICE
BRACH 6695/0243 BO A/C 42301840444087400482/01
SURNAME: MACHERET NAME: MIHAIL
Please add this lady and this agency to your scammer "Wall of shame".
Sincerely,
S.H.
Letters:

Hello, Ralph! I am pleased that you have written to me. I very much would like to study more concerning you. My name is Rita. I live in the best city on light Novosibirsk. Probably, it is necessary to inform a little about directly... My mark on a horoscope is Aquarius. I was given birth January 28, 1977. Growth is of 171 centimeters. Weight is of 55 kg. Education is the supreme maximum. I was not for the husband and me Have no any own children. I have no brothers and sisters. My father has left us with mum when I some were more absolute small. Since then I about him did not hear anything. About my reference look at my photo. Please has arrived to me a photo, well??? I shall be very pleased to see them. I have no any children. My favorite colors are bright. It Possible to inform, that the motto of my life is "does not do to another, that is direct you do not wish "What I estimate in people? Kindness, wit, tenderness, fidelity, sense of humor... And the main thing - honesty! I hate anger, envy, lie, and treachery. And still- Vanity! Certainly, everyone has lacks (I also not an ideal). The main thing, that them was a little!:). I work as the medical sister in children's hospital. I very much love work. I to speak in the English language it is not a lot of, but now I Continue norms at studying the English language. Now it - is a little about My interests. They ARE WELL VERY EXTENSIVE! First, I do not present Independently life without MUSIC (capital letters!). It means - only "Inventive" or, at least, talented. What is exact? Beatles, Conversation Chapters, Pink floid, oidloideeply violet, Queen. Classics. By the way, I very much Working music is a lot of love. In the second, I very much love books. Actually, without them life also would lose much. I read, basically, "classics", Novels of love and philosophical things (Thick, Pushkin, Sholohov... Well it - is a lot of them!). The directory is "the Master and Margarita". Thirdly, I love cinema, Films also I look "clever", but genres actually anyone. I like Mastroini, Kluny Hofman, De Niro, From directors Koppoly, Parker, Torontino.Mihalkov,Razanov, and it is a lot of, much... All and to not enter in the list! And fourthly, my weakness - I very much like to spend to spend for kitchen to prepare for new dishes and salads. I simply adore it!! I liked foodstuff it " Russian borch ". It Very tasty dish I would hope, that it was very pleasant to you. It still... Nevertheless I very much love an animal (especially cats). I adore friends (them a little, but all Them are checked up by years). In general it is possible to inform, it I very sociable person. I want to find that unique and unique in Life with which I could share all life. In a choice I make not want a mistake. I would like to know in the greatest possible degree about you. My intentions are very serious. I in me directly here have no found worthy to me directly the person and therefore I have decided to try to get acquainted through the Internet. I think it we shall be good friends or even more. What do I hope? I would be like to hear your ideas, which you wish concerning the future. I hope that you find that my words are interesting; also, that it starts to help to study to you me little bit better. I wait the answer from you Again. You had such desire - write!! Your new friend is Rita. ritavetrova@pisem.net Best regards, Rita
Hello, Ralph. I am very happy to receive letter from you letter. In your letters you show me the big interest, and it very pleasant for me. I looked at you and if it is fair, I do not know, why I have chosen your profile, it likely any mark from above. You trust in it? I yes. Today we are very good weather. I today have decided to take walk in such fine day. I saw so many happy people.... And I like in love, liking sympathy, which liked, a favorite! I like those who kiss in underground transitions and in automobiles underground. I smile, when I see under a canopy at stops of the bus Para of scope. It is pleasant for me to look at boys - schoolboys who bears bags for the girlfriend and buys for them ice cream, and Then eat it together, biting off with turns because there was no money To two frozen... I would like to give all from them flowers and stars. And there is dark, blue sky with fluffy clouds. Also it is insignificant, what weather in the street. I continue a balcony. I raise eyes t! > o the sky, and I find There an asterisk, and I think, that it may, you, there in me look also it shines only for me. I smile... I have decided to show today a Para of lines of your letter to my loved mum. Mum, reading has Probably good person has close told it you. Also that it trust you. She would like it we with you, had all well. We with you begin to understand and feel each other it is very important. We should entrust each other. Lie it is bad very much. Mum from The childhood always teach me to speak the truth. We with you Completely should entrust each other only the ambassador who may be a good union. It is a pity, that we with you - while separately. But everyone our letter rallies us, and distances between us become ever it is less and less. I like to dance!!! It is very much similar me. And you like to dance and to what dances it is similar to you? I dance a waltz; it is a lot of another Modern dances. When I some was more absolute small I to go in the school of d! ances it was funny very much. You seem to me which most of all the good person I have met in life. I would like to write to you each day. If you is not certainly against. It is similar me. I would like to hear concerning you it is more. How you like to carry out spend a free time? Write to me not much about city in which you live? You like to be on nature and to sit in summer evening on fire? It you See so it is romantic, whether the truth? Write to me answers to mine Calls in question and to ask me anyone interesting you and problems. You understand me? I hope to receive the information from you soon. So we may begin to study each other. > Michael, can ask you to pay our correspondence? I have placed my at in the Internet through Marriage Agency http://manwomanaccord.narod.ru (number 084) and the e-mail address what you use writing to me is an address of their computer. I paid for placing my ad in the Internet and I also pay for the correspondence with you. And presently it's expensive for me. International Marriage Agency "Accord"
In our country not everyone can afford to have a computer at all. That's why the girls address Marriage Agencies where there is a computer and a translator's service. We place their pictures and profiles in the Internet and provide them with translating. The services provided by us to be paid for are: 1) Translation, to ensure that the meaning of your words, as well as our clients words are accurate in expressing your meaning, as well as hers. 2) To provide access to a computer, that some of our clients do not have. 3) To assist some of our clients in the use of computer technology. 4) To help us recover the expenses of our efforts in assisting our clients reach as many perspective life partners as possible. As Rita can read you letters by herself then the translation and sending her letter out to you cost $9. The payment for 5 letters (5 letters from you and 5 answering letters from her to you) cost $40. The payment for 10 letters (10 letters from you to her and 10 answering letters from her to you) - $70. Contact with girl through e-mail without restriction a number of letters is $150.00 (one hundred and fifty dollars USA) for a month. And if you prefer to use the regular mail, you can get an address and a telephone number of Rita is $10. We know about some cheat occurring on the Internet. But we are reputed as honest workers and it's unpleasant for us to listen to reproaches like these. 1.You can transfer the money to our bank account: SAVINGS BANK OF THE RUSSIAN FEDERATION MOSCOW, RUSSIA SWIFT: SABRRUMMNH1 NOVOSIBIRSK OFFICE BRACH 6695/0243 BO A/C 42301840444087400482/01 SURNAME: MACHERET NAME: MIHAIL and you should inform as about it in your e-mail to as: manwomanaccord@narod.ru 2. Or you can transfer the money by Western Union to the part of Mihail Macheret, Novosibirsk, Russia. Would you be kind to tell us the control number of the transfer, your full name without reduction, city where you live after your sending it? 3. You can use your credit card for transferring the money to us through web site Western Union http://www.westernunion.com to the part of Mihail Macheret, Novosibirsk, Russia. Would you be kind to tell us the control number of the transfer, your full name without reduction, city where you live after your sending it? 4. You can send the bank check by usual mail (registered letter) to part Mihail Macheret on the address: Mihail Macheret, a/ya 453, Novosibirsk 630001, Russia. In this case your transfer should be increased by $5. It is the bank taxes at reception of money by the check. We can receive your check in two weeks after his sending by you. 1. Service of private investigation. You can receive the additional private information on the potential girl, if she is the client ours Agency: - about her moral - ethical behavior, - $20 (twenty dollars USA) - Private shootings on slide - film, - $40 (forty dollars USA) - Address book, - $10 (ten dollars USA) 2. Service of the professional photographer and video of the operator. You can, having paid service, to order shooting video film or slide - program about life to the girl on various subjects: - in a family circle, - $60 (sixty dollars USA) - rest, leisure, work, - $70 (seventy dollars USA) - sound card, sound letter - $25 (twenty five dollars USA) 3. Legal advices: You can receive the answers to legal questions concerning the property, family relations within the framework of the Civil code of Russian Federation: - Samples of the legal documents - $50 (fifty dollars USA) Our prices are determined in US dollars. All our service of the Agency is presented at the net address: http://manwomanaccord.narod.ru If you want present flowers for the girl you can to make it if look at our prices on page " Presents for lady " And we shall present it to her on your behalf. Olga Macheret Mihail Macheret International Marriage Agency "Accord" http://www.manwomanaccord.narod.ru On it I finish the letter. I wait from you The answer. Rita
Hello, Dear Ralph. I am happy to receive your consent to payment of our correspondence. I shall wait with the large impatience of an opportunity to continue our dialogue. I shall wait the message from Director of our Agency about reception of payment. Then our novel will proceed. You have given me hope. I have received your letter in some hours after the agency has him. To me has prevented to read him earlier only night. You see, how quickly people have put your message to me. Now I write the answer. Then I shall give him back to agency, and it will be sent already to you. Such technology of dialogue seems to you not clear. That is why so it is important for me to talk through agency. But the validity - those in us. Therefore I am grateful to a head of agency that allows us to write each other such gentle letters. Therefore I ask to consider work of the head with attention and understanding. I shall try to answer all your questions. It very much is pleasant for me. If you ask me in detail, it means your serious attitude to me. 1. I work as the medical sister in children's hospital in regional children's polyclinic. I live in district Octobers of city of Novosibirsk. Our district has more than 300 000 people. Children are attached to the site and to the doctor. I help the doctor to conduct reception and to treat children. 2. I have no an opportunity to travel in Moscow. The wages as the medical sister in children's hospital $ 70 per one month. The ticket aboard the plane from Novosibirsk up to Moscow is $ 130, the plane flies three hours. Certainly Moscow is very beautiful city, but between our cities distance is 3336 kilometers. 3. You can send money for our correspondence only addressed to the director Agency (http: // www.manwomanaccord.narod.ru) Mihail Macheret manwomanaccord@narod.ru. He will send you all my data. As I receive your correspondence from Agency too and without the return address. It is business Agency, as this organization advertises me on a site and spends money for my service. 4. Our letters cannot be private up to certain time. To me have explained in agency, as it is possible to settle all problems. I hope, that I shall explain all clearly for you. After you pay quantity of letters, only the chapter of agency will be my authorized representative. I do not have computer. He will get for me a personal letterbox, where you will send me letters. He can give you my coordinates but then I should search for the translator and go in Internet club that I could send the letter to you. For me it is expensive, at us cost of one hour is equal to 1 dollar. My salary does not exceed 70 dollars in month. We can speak by the phone. The head of agency is decent the man, he is 47 years. He understands our difficulties and necessity of private dialogue. Therefore I shall communicate with you how if we were close. Your arrival is possible. The head of agency too is engaged in the organization of arrival and a meeting. I live in city. Our city has the international airport and can accept various planes. It is name is Tolmachevo. You can visit me at any moment. For this purpose you can reach city of Moscow, then fly up to cities of Novosibirsk. Yes, my country is very large. Moscow is by capital of Russia; Novosibirsk is by capital of Siberia. Certainly we have a railway way up to Moscow. If! you are the man of serious intentions, you will contact to the director Agency. He together with me can meet you. 5. If it is honor, I do not watch in any way the figure. It is my heredity. Especially we in Russia have got used is food of home preparation. In your country it is accepted to eat in restaurants of a fast feed. There always surplus of fat. You drink Pepsi, we drink juices, mineral water, tea. In Russia of animals feed with natural products and grow vegetables without application of chemicals. So I at all do not know progress is well or poorly Kiss Rita Vetrova Best regards,Rita
Hello, Ralph. I am pleased, that you have written to me. I think, that I have not given you an occasion to show to me the claim on a question of accommodation of my photo. If you consider, that I am similar to model I shall take part it as a compliment of my appearance. FRANKLY SPEAKING I let's you occasion doubt. I do not ask from you money. My photos are placed on pages Internet agency.Therefore you communicate first of all with agency, it works and gives the information to me. My name is Rita, and the full name is Margarita. Flowers of a daisy have such name. I have written a full name of polyclinic in the previous letter. I can not understand what data to you are necessary. The name of polyclinic is " Children's polyclinic of October area of city of Novosibirsk. " I can give you a guarantee of the direct dialogue. And dialogue depends only on sights of both parties. On my behalf to learn about you it is as much as possible, that our correspondence could result in a meeting. With tenderness, For study of English language I apply knowledge which has received at school and the supreme maximum. Still I am helped by the interpreter established on the computer and the employees working in Agency. Here are few of my favorites love quotes that expresses my feeling for you: 1. "You may only be one person to the world But you may also be the world to one person." 2. "I only wish to be the fountain of love From which you drink, Every drop promising eternal passion." 3. "A part of you has grown in me. And so you see, it's you and me Together forever and never apart, Maybe in distance, but never in heart." 4. "Age does not protect us from love, But love to some extent protects us from age." Rita Vetrova Best regards, Rita
Hello, Ralph. You wrote XX. XXXXXXX 200X, 2:40:04: Dear Ralph. I explain you a principle of job Agency. I receive your letters from Agency without yours E-mail. I answer you and Agency sends it to you. The computers cost at them at office. Therefore until then while you do not pay, to you will not send mine àäðåññ and telephone and me will not give your address too. I regret. But Agency ðàíèìàëîñü by my accommodation also it is their business. I think, that without payment the director will not allow me to write the letters to YOU. Rita Vetrova Best regards, Rita
Hello, Ralph. We are pleased to have such polite client as you. But all clients the girl have the contract with AGENCY. They have no any an opportunity independently to search for the partner for life of family and address to our Agency behind of services. Therefore opportunity of dialogue is for all man-clients are identical, switching in you. The girls are real, you can in services of service in a site (http: // www.manwomanaccord.narod.ru) to read, and as our clients the girl receives confirmation of the validity. But, I think, that you it is wrong and it is offensive ask rather real in Email the girl Rita Vetrova. I defend their interests. If you do not search for entertainment on a site, I have the request to you to write lawfully. You are defined in your feelings to the girl and after you will make the payment, you can communicate on Email or telephone. I wish to you good luck in researches the girl for life of family. Mihail Macheret International Marriage Agency "Accord" http://www.manwomanaccord.narod.ru Best regards, Accord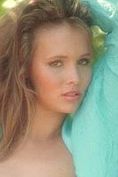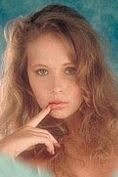 ---
Maria V. Shlyundina (Vladivostok, Russia)
Dear sir: Please post my experience. I don't want let anyone else to go through with this.
I have put an advertisement through an agency (they are legitimate and continue to operate so I will not put their name here) in search of a marriage-minded Russian woman and I found a woman from Vladivostok, Russia. Her name is Maria V. Shlyundina. She is 22 and she was just about getting graduated from a five-year college. This woman does exist and I corresponded with countless e-mails and phone calls over about a year. Her response was prompt and her English was relatively good. So I decided to visit her hometown Vladivostok in Far-East Russia in the middle of the winter. She was indeed kind of my type and we had a good time for about 10 days there. However in the following months she started begging me to send some money. I complied to her with a few hundred dollars for several occasions. She did receive them with her own name. From time to time she will be 'out of town' and became unable to reach her. Shortly after we decided to engage in June and apply for her fiancé visa to US, suddenly I received an e-mail from her that telling me she is in Japan in early September, claimed to be doing a 'hostess' there for 3 months after finishing school. She said many girls from Far-East Russia go to Japan, (which is only a few hours away by air) to make some money working as a dancer or hostesses. As it turned out she was hired as a prostitute and there seems to be a type of underground smuggling operation between Russia and Japan, Korea, Thailand, Hong Kong and elsewhere... Normally it is extremely difficult to get a tourist visa to Japan yet seemingly there are ways to get around it for adult entertainment industry there. I eventually discovered her misdeed, both from her and through some investigation, made her confessed about making thousands of dollars sleeping with multiple men. Especially disturbing was that she was living with a Yakuza - Japanese mob in Yokomama area for a over a month for mere $10000 dollars. Furthermore while we were being engaged she continued to live with another mid-age well-to-do Russian during the summer, who also seemed to be in a type of underground business and then also as a pimp. She also went to Thailand earlier last year with seemingly yet another man possibly from Australia. She has a prior engagement with Japanese national about two years ago (for this, I was told and knew from the beginning), who was likely scammed like others. I contacted authorities in Japan and there on the watch if she tries to cross-border again. Needless to say I cancelled engagement, all the visa arrangement and terminated the communication with her. I wasted over a year of my life trying very hard to accommodate her spending thousands of dollars for gifts and traveling arrangement - what a nightmare that was. I believe she continues to search for more victims. She is listed in many Internet Sites, with similar introductory text looking for Australian or Japanese men, which I guess she looks for the relatively closer distances from her hometown. Here are some of the sites still carrying her posts. I believe the first 4 sites are all spawned by a single entry - I think you should also be extra careful searching anyone from these web sites: http://www.russian-girls-club.com/profiles/personal/Personal75889.htm http://www.russian-women-club.com/profiles/personal/Personal75889.htm
http://www.russian-brides-club.com/profiles/personal/Personal75889.htm
http://www.natashaclub.com/profiles/personal/Personal75889.html
http://www.originclub.com/?a=profile_view&form[id]=1948

This woman is truly sick at her young age. Don't waste your money and precious time for this scammer, or worse yet risking contracting some venereal diseases. Lastly I was scammed alright but I also feel truly sorry for her - such a pity. Chuck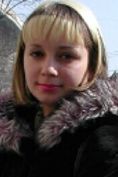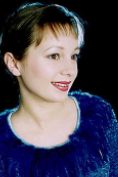 ---
Money for internet/translation scam

I am a white male and I would like to report to you about a scammer Nataly Brikman and also this scammer internet cafe and the manager Irina Mikhailova located in Lugansk. Nataly has a profile listed at MatchDoctor under the profile name of Nataly_brd and is supposedly 25 years old and lives in Lugansk. After writing a letter to Nataly, her two letters back to me of course did not answer any of my questions put to her and is obviously a form letter response. This internet agency wants money sent by Western Union, of course, for her letters to the supposed manager of this fake internet agency, Irina Mikhailova ( gee, what an original scam idea). The address of this internet agency is: Sovetskaya Str. 48, office 413, Lugansk, 91022 Ukraine. Please add both of these names and the photos of Nataly Brikman to your ever growing list of scammers. Sincerely,
S.H. (SCAM HUNTER)
Letters:
Hello,my dear !!! I was so happy to get your reply. You gave me a hope to find a person, who wants to be close to me. Let me introduce myself. My name's Natalya Brikman, I live in Lugansk city. It's a little Ukrainian city. I am 24 y.o., Capricon by horoscope. When I read horoscope, I find so much in common with my character. I am cosmetologist by profession. That's why I love beauty. I adore spring, I can compare this kind of season with a beautiful woman, who gives harmony and piece. I passion is music. I listen to Depeshe Mode, Elton John, Sting, etc. Sometimes I go to the classic concerts. And what kind of music do you prefer? I like animals. That's why, I have 6 dogs at home. My Mom call it as a dog house. I lost many people on the road, but dog - is the best friend, who always near. Dogs are faithful till the end of time. I have so many hobbies. I love to cook. My Mom told me, that I cook a very tasty dish from nothing. I am very sociable person and like to recieve guests. We often drink tea and listen to the music. Usually I cook my favorite cake. Do you want to taste it? Though I'm not alone, I wish, that some day a real man will knock my door and tell me: "Did you wait for me?" I can do anything for this guest. I can make him happy, I am sure. I hate dead-level, and he'll never feel alone, if I'm near. Darling, though we never met each other, I'd like to meet you so much. Who knows, maybe it's our fate? Waiting for your soon reply. With tenderness from Natasha.
Hello dear !!! What a wonderful day today, isn't it? I have an excellent mood, because I've got your sweet letter. Today I'd like to tell you more about my family. We live in a little cozy home with a big garden outdoors. In the summer we like to gather together with my family in it. I am lucky person, because I have two granmothers and two granfathers. I also have a younger brother Denis, who is only 18. I like to spend spare time on nature with my brother, somewhere in the river. As you know, I'm cosmetologist. That's why, everyone in my family use my services. I do hair-dress, face and manicur. My Dad and grandfather like my massage. I love to give joy and happiness to my family. And does it mean for you a word "happiness"? I am very energetic person and cannot to sit still. After my work, I go in a big tennis, swimming pool and shaping club. I'm sure, money can't buy me health. Honey, I think we have so much in common. I like your vital energy. You know, how to treat a woman. Am I right? To tell you the truth, you already lighted sparkle in my heart. You are a wonderful person!!! You may ask me any questions, I want us to entrust each other. If I fell in love with you, I can move any country. My family is there, where is my love. We'll create our own world of love, happiness and understanding. Waiting for your reply impatiently. Sending you my tender kiss. Yours Natasha.
Dear Sir, Please, accept my apologies, I am writing to you as our client Miss Natalya Brikman. She uses our agency services on Internet correspondence. My name is Irina Mikhailova, I am the manager of the Internet-cafe. We will be glad to offer you the e-mail and English-Russian translation services. Our firm also delivers goods via post, we do courier service as well as deliver parcels and documents. We can also deliver flowers, gifts, etc. Another part of our service is to provide our clients with Internet and e-mail boxes.
Nowadays the economic situation in Ukraine is so far from stable so our women prefer to look for a family partner abroad as the men there are more reliable and serious in their intentions.
We do our best to help people to find a partner by internet and we also help with the translation of the correspondence as letters are a very important step on the first level of the relations going to the marriage.
As far as I have understood, you are interested just in this kind of service. Translation of one letter according to our price is 5 USD, but if our client pays 100 USD per month , we translate as many letters as he wants without limits , as soon as we can.
The most easy and convenient way is by WESTERN UNION bank system. You can find all the necessary information on the site www.westernunion.com You can also ask your banker for any additional information if necessary. The money are to be transferred to the name of Irina Mikhailova, the manager of the Internet-cafe. The address of our Internet-cafe: ul.Sovetskaya,48, Lugansk, 91022 Ukraine. After your payment we kindly ask you to inform us on the 10-digiltal code. You can also phone us. Our telephone number is +38(0642)59-01-37. We sincerely hope that you will be satisfied with our service. Please contact me without any hesitation, if I you will need my help. You can get in touch with us by e-mail: net-chanell@yandex.ru Our phone is: +38 0642 59-01-37. Best regards, Irina Mikhailova Manager.
Dear Sir, Herewith I have to inform you that your correspondence with Miss Natalya Brikman is not processed because of the debts for the complex service of translation, typing, printing and scanning. I hope you will understand our positions. The money are to be transferred to the name of Irina Mikhailova, the manager of Internet-cafe. The address of our Internet-cafe: Sovetskaya Str. 48, office 413, Lugansk, 91022 Ukraine. We hope for the further cooperation with you. If you have any questions get in touch with me without any hesitations. Best regards, Irina Mikhailova manager.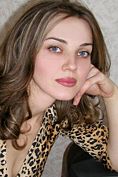 ---
Olga Halturina (Ulan-Ude, Russia)

HI I'm 43 y.o. I also got mail from Olga Halturina (Ulan-Ude, Russia) But now uses new name and e-mail address.. I got this mail- and I wondered why, and where she got my e-mail adress from… I really have no idea: After letter one I told her I was busy and didn't have time to answer her...so she didn't get money from me… I correspond with another Russian woman, and have done that 1 year, and I searched for more information about Russia, and found your site!! GOOD WORK!!!!
Letter1
My name is Ekaterina. I am sociable, kind, honest, purposeful, merry, loving children, passionate, understanding, friendly, social, tactful. I like drawing, fashion, animals, mountains, tourism, travel. I am dreaming to meet a man of 32-50 y.o., romantic, honest, kind, creative, merry, careful, loving sport, for relationship, marriage. I to ask you what you to write to me, address my electronic mail <katusha55@inbox.ru>

Letter2
Hi, I am very glad that you have answered to me. I think that you to concern to me serious, instead of to have a good time with me. I search for the man with which I can lead(carry out) all life. I want to tell slightly about myself: I the blonde, eye green. To me 31 years. Growth 171 cm, weight of 62 kgs. I was not married, I have no children. I love to listen to music of a different genre, to read the books, to go in cinema and in museums. I love to be engaged in sports, I to watch(keep up) the figure. I do not drink alcohol and I do not smoke. I do not love the people which abuse with it. I to think that my photos to you to like. I ask to send me your photo. At us in Russia speak that the beauty corrects by the world, but for me appearance not main, but main soul of the man. I live in Russia in city Magadan. I live together with the parents. I to not have the apartment, because I to not have enough means to pay for an apartment. I to work the teacher of initial classes. I very much love children, but unfortunately at us in Russia the salary of the teacher very small, in time do not pay. Because of it at us frequently to strike of the teacher. My girlfriend already for a long time to correspond with the foreigner. They very much love each other and in one month at them wedding. I am glad for them. And I too have decided(solved) to look unique(sole) through the Internet. I am very glad that you to me to answer. We should understand each other better, for this purpose we need some time. I think that at us all will be good. I to know little bit English language, but I to write with a plenty of mistakes, therefore I shall use the interpreter. I to think that you to understand all my letters. I to not have a house the computer, I shall correspond with you from the Internet - centre. I want to know more concerning you. Tell to me about your enthusiasmes, friends. Tell to me where and as you live. I shall wait for your answer. Your friend from Russia Ekaterina.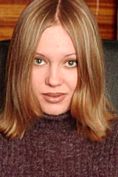 ---
Svetlana (Krasnoyarsk, Russia)
I am a single father 33 yrs old and I had an ad on yahoo personals, I was contacted by a woman that said her name was svetlana and she lives in Krasnoyarsk Russia, Now the picture I was sent was of a very beautiful woman I recieved 3 pics they were all of the same person and all in the same outfit. I did some searching on your website and found 2 pics in the same outfit I am sending the 3 I recieved along to you as well.. She has not said anything about money. She did say that her father was a military officer who was lost in Afganistan when she was small, this all is very believable, how ever in your site I found 2 other names she has used Olga and Marina, Well suprisingly enough in her email to me she describes the exact 2 names as friends she goes to have tea with on occasion to talk. She stated her mother lives in a city not far from Krasnoyarsk but has not reveiled this city, She said she had never been married and that she has no children. This girl is a great Scammer she has many pictures on Yahoo! Mail Plus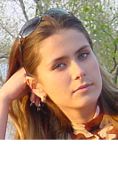 ---
Tanya(Tatyana) Krilova (Novosibirsk, Russia)
She said she saw me on www.singles.com.Been emailing for aprox. 2 mos. We seemed to have alot in common.I told her maybe to come visit & she said no its bad ther & didnt want me to have problems so need help for money to get visa($186), later ticket money she was short($130) & later insurance I dont know if it was travel insurance or some other which I was credited when Western Union varified a scam ($300)Money was sent to her name. The only other thing I 'd like to add is I have a friend who's in the finance visa industry(who I spoke to after the fact) & he said Russian woman would never ask you for money. In other words they might say I dont have the money for visa or tickets etc & where its left for the man to offer some assistance. I 've come to learn that in amything in life there's always the exception, this just happened to be not one of them.! Any questions my em address is skatback02@aol.com Thank you. She said she saw me on www.singles.com.Been emailing for aprox. 2 mos. We seemed to have alot in common.I told her maybe to come visit & she said no its bad ther & didnt want me to have problems so need help for money to get visa($186), later ticket money she was short($130) & later insurance I dont know if it was travel insurance or some other which I was credited when Western Union varified a scam ($300)Money was sent to her name. The only other thing I 'd like to add is I have a friend who's in the finance visa industry(who I spoke to after the fact) & he said Russian woman would never ask you for money. In other words they might say I dont have the money for visa or tickets etc & where its left for the man to offer some assistance. I 've come to learn that in amything in life there's always the exception, this just happened to be not one of them.! Any questions my em address is skatback02@aol.com Thank you.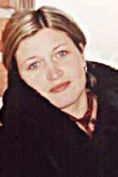 ---
Tatiana Akinshina (Lugansk, Ukraine)
Hi, I'm a 35 year old Canadian and I would like tell you about my experience with a known scammer, Tatiana Akinshina. Currently myself and another male from Argentina have filed complaints with the SBU and the FBI. I would like to see the agency International Communications(former Questway) and in particular, Ms. Akinshina stopped of their practices. I would like any others that have been scammed by this agency and their girls to step forward with their stories to this site. http://www.ukrabel.com/scamalert.htm If we get a couple of more complaints then maybe we have a much stronger legal case against them. They are very good at what they do.
I have current pictures, email address, and letters from Tatiana and you are more then welcome to them. I know for sure that the SBU have questioned her but I'm not sure they did anything with her except maybe tell her to not do it again. If I can get two more individuals to step forward then for sure we will have enough of a case against International and Tatiana and maybe pave the way to clean up the city, known as the City of Scammers, Lugansk. Steven
P.S. Please add the above web site to your web site next to Tatiana Akinshina and maybe we can locate others that have also been scammed. Thanks
---
Tatyana Lentov (aka Tatyana,Tanya Svetlov,other aliases)
Iam writing to confirm that this women is a scam artist,and forewarn anyone whom might be in correspondence with her.She sent me the exact photos and letters that Peter of Fla received.Thank you for your blacklist,I always refer to it before I get too involved with a new potential contact.I am wondering if there any women in Russia who may posess integrity,it seems the only ones who write me are scam artists,and I am now prepared for their baloney.I have been scammed one time,and it will never happen again.Had I read your list,that one would not have tricked me either!You may post this info,but I would like to remain anonymous for privacy reasons.Thank you again...........LMC,USA.
---
To send your own story, please click here
Click here to support Black List

READ ALSO:

Scam-free search - GUARANTEED!

The Universal Crib On Finding A Russian Wife - the most compressed, step-by-step guidance on finding, courting and marrying a Russian woman.

ANTI-SCAM GUIDE - Secure yourself against Russian brides scams! Read how to make scammers to leave you alone, and choose the right girls from the very beginning.

Dating Scams - The real picture of international introduction industry
Scam - Article by Anatoly Neverov
Reliable Dating Services - where to look for a Russian wife
Russian dating agencies - how do they make their money?
Cheap Russian Translations - Russian-English/English-Russian translation: fast and comprehensive. You are not sure she understands what you mean? Translate your letter to Russian!