---
Elena Pechygina (Orenburg City, Russia)

Im 33 single. I was contacted by Elena through my personal ad at Yahoo.com. At about the 3rd or fourth letter I started getting suspicious so I checked the internet on russian scams, even though she hadn`t asked for any money. The site I found said the only sure way to tell if she`s real is to send her flowers...so I did and i was right a scam. My only regret was I didn`t find this site first, it would have saved me money for the flowers. The first letter on the first page I saw on this site was my first letter from Elena word for word!! I must admit before this site and the flowers I didn`t know if it was a scam or not. I don`t have her letters anymore but I have her pictures and her address. I hope my experience on this site can help someone else like it did for me. Thanks, Mark Her address the way she wrote it to me. Elena Pechyina, Russia, Orenburg`s area, Orenburg City, Gagarin Street 25-99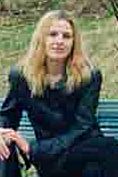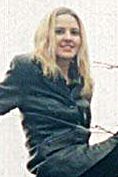 ---
Irina_Maydanova (Bryansk, Russia)
Hi I am a 42 year old male living in London England Contact with 'Irina' began when I emailed her from contact information on http://marry-me-now.tripod.com/, we communicated by email and phone (at her friends apartment) for 3 weeks, we decided to meet in Prague for a few days, she was very 'keen' on me and sounded totally genuine! (or was that just male pride at work), She was an excellent con-woman, I have to say I almost admire the skill with which I was conned! She couldn't afford to make the trip, so of course I offered to pay, she reverted with the fact that her travel agency could not accept payment directly from me, I was aware of the scams out there but she seemed so plausible. I there fore agreed to send the cost of $500 by Western Union in her name, she would present a passport to collect the cash, to pay the travel agent directly. We had several intimate phone conversations about what fun we'd have in Prague. Guess what? The last time we spoke was as she was leaving her friend's apartment to visit the bank and collect the cash to take to the agent. She would send me an email later that day to let me know the confirmed details of her trip. Strangely she disappeared! Despite attempts to call and emails nothing! I hope no-one else 'falls for it!' Regards Howard
Letters:
Dear Howard, Hi! How are you? I hope that everything is fine.I got your letters, sorry for I did not replay at once, it was just difficult for me to find means to write a letter to you, it is rather expensive here -$9 for one letter. I am sorry that such a problem exists for me. Thank you very much for your long and detailed letter, for the kind words and consideration. It is very pleasant and exciting for me to get your letter especially when I was waiting for it. I am deeply impressed by your letters more and more as I should admit that you are very special man. You are a very interesting man and you are also very pleasant by appearance as well as inside and I am very happy that we got to know each other. I like all your photos very much too. Dear Howard, I am so happy to get know you, you bring so much happiness and joy into my life, filling it with hope and excitement. I have never had such a feeling before and it seems that I was waiting for you for all my life. Thank you very much for this. You are a very good man and I really feel that we can be happy together. I am very serious in my intentions to find a true love and a life-time partner, and to be happy together. Life is nothing without love. When people have light in themselves, it will shine out from them. Then we get to know each other as we walk together in the darkness, without needing to pass our hands over each other's faces,or to intrude into each other's hearts. Happiness seems made to be shared. It was very interesting for me to know about your life, your family and interests.I am really impressed that you have your own wonderful household, land, garden and catlle.It must take much efforts and hard work to keep everything in order.I fully agree with you that growing all the food by yourself is the best way to have a healthy and tasty food. I am also very fond of wild nature and countryside,gardens,animals, fresh air and freedom.So we have very much in common.I and my mother have a piece of land in our town suburbs, so I also know how to work on land as we also grow vegetables, fruits and have also a number of apple trees.Mostly it helps in our difficult situation to have our own food because in the shops it is rather expensive in winter. I also have strong traditional family values,I know how important family is, may be because I have only my mother,and grandmother who lives in another town of Smolenk with my uncle, 240 km. from Bryansk and we also try to see each other often and give possible support. As for my town it is situated nearer to Moscow than to Kiev. I am very fond of travelling and of course to visit you and your country would be like a dream for me. I think we have many things in common and enjoy the same activities, and have the same aim is to find my true love and second half and create a solid family relations based on love, respect, trust and care. I want to have two babies: one boy and a girl. For me the most important thing is the person's heart and soul, his inner world. Dear Howard, with your appearance my life changed,it is a great feeling to know that somebody in a far away country thinks and cares of you.I want our relations to continue and grow into something special as I like you a lot and you seem to be a man of my dream. Dear Howard, thank you very much for your consideration and understanding about helping me with e-mail, but I just do not want to make any inconvenience to you. I think e-mail is the best way to write to each other but still of course it is very expensive for me. And I will be very thankful to you if you can help me a little with it. Getting your letters and writing to you very important to me, and I am always so happy to get your letters. I wish I could write to you more often. Life in Russia is very difficult for ordinary people like me, teachers, doctors, workers and others. Optimism and hope for the future always help in such situations. Tell me what do you want to know more about me and ask me any questions, I would love to answer. I also want to ask you some questions that will help me to know you better. What do you value most in a woman? When was the happiest day of your life? What do you usually have for breakfast? What bad habits do you have? What is your romantic idea of a date? How do you see our relations going? When is your birthday? Dear Howard, I have to finish now, I will be waiting for your letter and thinking about you, please write to me soon, I am missing you greatly, With all my best feelings, Always Yours Irina. P.S I will give you my post address in order if you would like somewhen to send me a letter by regular mail, and can you please tell me yours. Russia, 241037, Bryansk, Aviazionnaya str,6-17. Maydanova Irina.
My Dear Howard, Hi! How are you going on? I hope everything is fine with you and with your mother.I have just came from the travel agency and got the information about my trip to Prague. Dear Howard, thank you very much for your invitation to Prague. In my town this trip costs from $500 including avia tickets.I also have to pay $49 for the vaucher I need to have to enter the Chech republic and the price of the trip depends on the kind of hotel I choose to stay in Prague. The trip lasts 9 days ( but there are some other variants: 7 days, 14 days or so) so we can spend 9 days together. So we should agree about what hotel I should choose to meet and stay with you.There is no problem in getting this vaucher( some kind of visa) and booking the tickets. I just should start all the preparations beforehand, pay for the vaucher and plane tickets, and bring the necessary documents, because it takes 10 days to open the visa and if I want to come on 15th of December for example, I should start on 5th the latest. I want to meet with you there very much and I know that it would be unforgetable trip for me and we can spend a wonderful time together. I imagine us to meet in some romantic place, new emotions, new feelings, only you and I, enjoing each other company. I think it would be the best holidays in my life and in your too. To say the truth I have been abroad only once and for me to visit this wonderful city seems like a dream. You seem to be a very nice person with open and kind personality, and I like you very much. And it is very pleasant for me to know that you like me too and want to find a true love and relationship with me as I have the same aims. I really feel that we can come alone greatly together and build a lovely family and be happy. Dear Howard, I asked my friend Lena and she allowed me to use her telephone sometimes when I want to speak to you. If you will get my letter till 21.00 o'clock today, I will be waiting for your call today from 21.30 my time till 22.00 at Lena's place. Is this time good for you? Do you know time difference between our countries? Her telephone number is 007 (the country code) 0832 (the city code) 756-804 (the telephone number). Dear Howard, I have to finish now,I will be waiting for your letters and calls and thinking about you, I miss you much. I wish you a good evening , With all my love, Always yours Irina.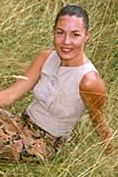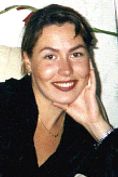 ---
Lilia (Komsomolsk, Ukraine) aka Elena Voltrina aka Natasha Kuvshinova (Ekaterinburg Russia)

I am a single white male and I would like to report to you about a very well known scammer who now has a profile posted at Free Russian Personals. This scammer is very, very well known and it is #29379 Lilia from Komsomolsk. The mailbox she is now using is lilia1975@hotbox.ru and she is a big time scammer and has taken lots and lots of money from unsuspecting men ( See other reports about her ). This is a new photo that she is now using so men please beware! http://www.womenrussia.com/blackpage18.htm#voltrina
http://www.womenrussia.com/blackpage44.htm#votrina
http://www.womenrussia.com/blackpage12.htm#kuvshinova
http://www.womenrussia.com/blackpage13.htm#kuvshinova3
http://www.womenrussia.com/blackpage17.htm#kuvshinova5
http://www.womenrussia.com/blackpage17.htm#elena -
This one really need to be stopped as she has been making a way too comfortable living for too long doing this scamming stuff. Sincerely, S.H.
Letters:
Hi ! I am very glad that you have paid attention to my photo. As you saw me a name Lilia, me 27 years, my birthday of December, 1. my growth 170, my weight of 56 kg. You certainly will want me to ask why I think to leave the city and to search for the husband in other country. I have girlfriend which 3 years back has left marriage. The first time at them all was good, but then all has turned back in other party. The husband began to go for a walk, to drink, to use drugs. From experience of the best girlfriend I have understood, that it is very heavy to find in our country of the husband, which can devote the life to present all love. I want to leave marriage once, to have children. I always represented the family life very happy, in the cosy house, with the favourite husband, with children without which I do not see life happy. My family lives in Kirovograd and I live in Komsomlsk, it is far from my city and we very seldom see. A name the mother Anna, name the daddy Kolya. My the mother works in a children's garden the nurse, my the daddy works the driver of a taxi. I now do not work, I study in institute and my future trade the economist. My parents always very difficultly worked and know as hardly to earn money. I am very grateful to the parents for that that they could bring up me in such heavy time and give me such formation. I always dreamed to find such husband which is able to appreciate family traditions, which will love me to give flowers, which all free time will be with me and our children. I very much love flowers and most mine favourite flowers a rose. I have one lack, I did not learn foreign languages. Now I understand that it for me necessarily and as far as possible I shall be engaged in it. I hope that you have understood my letter, because I go in the Internet of cafe and I use the program for translation. Today I shall finish, I shall wait your letter and I hope that our correspondence will develop in warmer attitudes. Bye Lilia
Dear do not write to me more. I have chosen to myself the man of the dream. I bring the apologies. Lilia.
lilia1975@hotbox.ru
ID: 29379
Name: Lilia
Country: Ukraine
City: Komsomolsk
Marital status: Single
Date of birth: December 01, 1975
Age: 26 years old
Zodiac sign: Sagittarius
Height: 5' 6" (170 cm)
Weight: 125 lbs. (57 kg)
Hair color: Blonde
Eye color: Brown
Education:
Occupation:
Children: -
Foreign languages:
Religion: Christian
Some words about myself: kind, sexy
Hobbies: TV, Music, travel
Age range of partner: 40-60
Partner personality: Kind, loving careful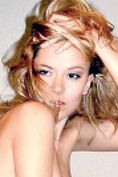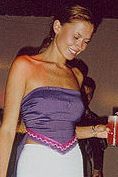 ---
Marina Yamaeva, Kostoma Russia
Marina in Early November. By the 9th letter she was madly in love with me and asking for money. I have received similar scams so I continued to play with her until I got the evidence I needed. By deciphering the headers at the bottom of the emails makes it appear the emails were coming from Yoshkar Ola, Russia. This seems to be a hot bed of Russian scammers and the lady photographed is probably a model. This particular scammer is good and actually reads your responses and reacts to your questions. I will keep him or her occupied for a while as I stall her but sooner or later they will move on to greener pastures. Notice how she reacted to my suggestion that I visit her first. Very clever yet anyone familiar with Russia will understand that a lady of her age would never be granted a visa to visit the US. Thanks to this website and previous experience she did not get a cent from me but I am sure she will attempt to scam others. Be careful of this lady guys. Tim
Letters:
Hi my Prince Tim!!! I am very glad to receive your letters. I think that 2 people can fall in love during a short time. Because I believe in a love at first sight. I think that we shall be beautiful and happy pair. Because I feel that someone above us (namely the God) has made so. That we'll meet and live happily all the life. Your letters warm my soul and force my heart to beat more often. I want to see you very much. I want to arrive to you very much. I can not live without you. I went to a visa service. In our city there is the agency that is engaged in the visas. Here one can make the bride visa. They know how to make it. It can be made so: You must make the visa, fly to me, make a photo of us together. Then you fly back. You must give these photos to the immigration service, our correspondence as well. Then during long time they will check this all, then send me the visa, and only after that I can go to you. Our agency is able to do it without your arrival. They know all your regulations. They work for a long time. During the whole period of their operation, all girls (100 %) received the visa without arrival of their fiancees. I know, that the bride visa costs 95 USD. Agency ask 350 USD for all services. Presently, how much money do you spend if you choose the first way ? And how much time will it pass till the moment when we're together ? I insist on the second way. But if you mind that I can send all the information necessary for you. I want to make the visa. But I am upset. Where can I find too much money ? Because the visa costs 350 USD. I haven't got such money. Can you, please, help me about it? I can receive money with the help of Westren Union. You should know my address. It runs as follows: Russia city : Kostroma street: Sovietskaya house 120 apartment 41 zip 156023 Marina Yamaeva. I can receive money in the following bank: Russia Vneshtorgbank Sovetskaya st.49 Kostroma, zip 156000. In order to receive the money I should know your regular address, the amount expected and the money transfer control number. This agency helps the girl to get acquainted. Also this agency is connected to this service. This agency helps the girl with the visa if it is necessary. This firm is the in Moscow. In our city there is an agency that is connected to this firm. They don't deceive us. They say that it is necessary to pay in cash. Then they give the check and documents, for what I give back them money. This organization works for a long time. They told me that it will take 3 up to 10 days. Your always lovely Marina.
It is written on the advertising brochure: If your documents contain any mistakes either discrepancies, or any documents do not suffice, you find out about it not after failure in the visa or offer to reach once again, and up to the reference(manipulation) in embassy and will have time all in time to correct. You receive the qualified advice and come on interview informed and prepared, so your chances to receive the visa increase. You save time and avoid multihour queues at the embassy. If you are not the resident of the capital, you receive an opportunity to save money. Send the documents in our office and we'll relieve you of necessity to come to Moscow once again, to spend money for road and residing, to stand in a queue at the embassy. Our courier will do everything for you. You'll come to Moscow day prior to interview, receive an advice and the next morning visit Embassy. This very day you can leave back. The passport with the visa will be delivered to you in several days with the courier FedEx.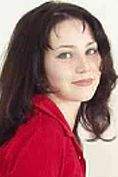 ---
G'day, Just in regards to your scam alert writtern by Martin.

I visited www.metou.com , it is a site selling ladies contact details, the site offers absolutely no information as to where they are located and the only contact information for the agency is an e-mail address. I personally have had invovment with this agency and am currently writting to a lady introduced to me through this agency and have had no concerns or complaints. I admit there is a problem with the billing system by charging for all three systems but when I questioned this (I was going to have to pay for 2 unlike Martins 3) they corrected it for me within 12 hours. The same email address in the introduction is just a security feature - though I guess someone to should tell them the downside of this as it directs a negative image. It is a small agency run out of a home office (they will tell you if you ask), but there service has been excellent and the responses to my enquiries timely and with much more information that may have caught me out. Regards Brett
---
Hi, My name is David. I am in the middle of a scam with a woman named Natalia. I do not know her last name yet, it just started actually, but she is on this website under the name Natalia Chumeikina. E-mail: lonata@pochtamt.ru She contacted me from LoveAccess.com under the name Oksy. I received the same pictures from her, that you display here. I have a new one that I will post below, (she is the one on the right) and am currently asking for different, pictures from her that I will send in, so that men in the future can tell she is the same person. If anyone wants to contact me, they can e-mail me at: sunkills@mail.com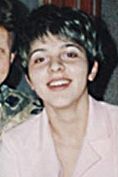 ---
I responded to an ad from Natalia Ryabova that poped up on my screen from aprettywoman.com. We corresponded for some time (or I thought it was her) and we seemed to have everything going for us. I arranged to fly to Kyiv to meet her (she lives in Donetsk) and accomodated her request for seperate rooms which I took as a sign of a proper lady. I received requests for money from her for correspondence, travel to me, etc. and really didn't think about it until I called her one day and she said not to send any more money. The agency she had gone through always took the money and it was not she that was writing the letters entirely. She said she would write a letter to me but the agency then wrote whatever they wanted as well. I was pleased that she was honest with me about this and since I already purchased airline tickets and hotel reservations, etc. for us I proceeded with my journey. When I met Natasha at the airport I received a rather ambiguous greeting. During my time with her there where times that she seemed genuinely happy to be with me but no signs of affection where really evident. After several days and much shopping for her she told me that she felt nothing for me. I may be wrong and maybe over sensitive because my feelings were toyed with but I also feel like I was used for a free vacation and shopping spree. I know that this is not because she is a FSU woman as it can happen in the U.S. as well but I would just like others to be aware that if they come in contact with this girl (who is very beautiful) be aware. She seems to only have love for herself and not others. Allen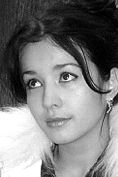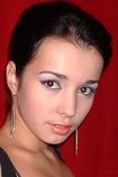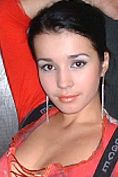 ---
Here is the latest letter is wrote me, what a crock! I am now through with the pursuit of a Russian women. I can be scammed right here at home where at least I can follow through with some kind of recourse. The former Soviet Union needs to put the gate's and fence's and keep these thief's at home!
Letter:
Hi, lovely mine Mike! As I on you miss! As I do not have no your exciting sight, your lovely voice, your gentle embraces! Each day I dream of a meeting with you. You - mine. As it is pleasant to realize it as magic it sounds, but other words - I yours even better sound. I devote each day, each instant, each life to you. Now you are far from me - for thousand kilometers. May be, there at yourself you too think of me at present. I do not know. But I wait. I WAIT, that you will write and will tell to me a sweet fairy tale of your feelings and dreams, the obvious and secret desires Mike. And I shall listen and remember. And behind a window there is a snow. Heavy, big snowflakes fall, already on white, covered with snow, the ground, being slowly rolled downwards, leaving small Picasso, is split to lay on the ground. Winter. This beautiful season. We may wander hours on park, luxuriating on the avaricious winter sun and to think of Spring. To our Spring. Which in us. Today. Now. You see if people like they always live in the spring. I love you. You love me. Strange, the truth? Though is not present - naturally. Neither it is more, nor it is less. And it is surprisingly fine. But why I then pay? With happiness? May be. And, may io... Well everything, it is time to finish. How to me to live without you this time before our meeting Mike? I do not know. If you, really, want to meet Christmas with me I should start reception of the passport and the visa. And if you may help me with money for trip. You may send me money through the Western Union. I saw advertising by the TV set. Branches of the Western Union are in many branches of banks. Their address: www.westernunion.com When you will come in branch of the Western union, you will tell him my address: Russia city of Kazan street of Decembrists the house 157 apartments 37, and my name Olga Tokareva. There to you will give a ten-character code the password which you should send me. Also I should know your exact address and the exact sum which you send. I with impatience shall wait for your letter and to hope for our fast meeting. Kissing, your Olga.
---
To send your own story, please click here
Click here to support Black List

READ ALSO:

Scam-free search - GUARANTEED!

ANTI-SCAM GUIDE - Secure yourself against Russian brides scams! Read how to make scammers to leave you alone, and choose the right girls from the very beginning.

Dating Scams - The real picture of international introduction industry
Scam - Article by Anatoly Neverov
Reliable Dating Services - where to look for a Russian wife
Russian dating agencies - how do they make their money?
Cheap Russian Translations - Russian-English/English-Russian translation: fast and comprehensive. You are not sure she understands what you mean? Translate your letter to Russian!