---
Inna Biryukova (Kiev, Ukraine) Scam Agency, Ukrainestar.com
I am a single American Gent 42 years old. I am a busy Computer Corp executive. I have had a lot of great relationships with American women....but always had a dream of meeting a lady from Russia..don't know why..I guess because of their modesty, family values and more traditional culture. I see Inna Biryukova is listed already on your site...where another Genleman already found out about her....too bad I learned of your site just recently...could have saved some $$..
I met Inna on SoulmatesWorld.Match.com. She used the e-mail address of InnaPassion@yahoo.com. This is a free site for the ladies and as I have found a very happy hunting ground for Scammers using pictures of models.You will see even right now 4-5 ladies that are listed as scammers with their pics posted right now 11/20/02....! Beware fo this site friends!!!!
Inna started out very well. She never used form style letters and answered all of my questions each time. This was a wise scammer. We went on for 6 months without her ever asking for any money. She was really good! Then, when I suggested we write more often than once per week...she suggested we go to the Ukrainian Tours Company in her home town. She apparently works with the Ukrainian Tours Co. Their website is Ukrainestar.com. They offer ladies profiles, tours, flower service, English lessons, anything you want for your Lady Friend. I paid for English lessons, flowers on several occasions, translation of letters, and even sent money for her to purchase some personal things on holidays or for her birthday. In all I probably spent $1500 over the course of one year. I began to grow suspicious when she never really asked for me to come and see her. After one year you would expect a Girl to be getting excited about a visit.....almost kind of pushy...but not Inna and Ukrainian Tour Co...they wanted to milk this thing as long as they could. They did not return my letters when I asked about the scam. Signed Mitchell Rawlings
Letters:
Hello dear Mitchell Today I have come to the agency to tell you "Hello" and arrange the time of our conversation. I would like to talk to you and to hear your voice and I know that you, dear, have the same desire. I will be able to come to the agency on Friday ( October 11) at 17.30(Ukrainian time). Let me know as soon as possible if this time is good for you. OK? I am thinking of you !! Write soon your Inna p.s. agency's phone number is +38 044 5585926
---
Irina Koryagina (Samara, Russia)
I am a divorced white American, 48 years old, and father of 4 daughters. 10 Sep 2002, I received an e-mail from Irina Koryagina using the address of iriska_kmw112@pochtamt.ru asking me if I would be interested in corresponding with her. Recognizing the e-mail address as being from Russia I became curious as I did not know how she had gotten my e-mail address. I agreed to correspond with her. Irina claims to live with her mum and to be a children's doctor. After a few letters, she began to profess that she loved me and wanted to get a visa to the U.S. to visit me. She stated that the visa would cost 290 dollars USA. I sent her, via Western Union, 300 dollars USA. In a subsequent letter she stated that she had traveled to Moscow to get the visa. She also said that the airline fare to travel to meet me was 640 dollars USA roundtrip. I again sent her, via Western Union, 700 dollars USA. Duirng the time she was supposed to be in Moscow she claimed to be among the hostages at the Moscow Theatre. The last I had heard from her was on 6 Nov 2002, when she said that she would be in the U.S. within the week. I have not heard from her since and her e-mail address had been cancelled. She also used the e-mail address of irina_n_xc464@fromru.com.
Shelby Capo
Letters:
Hello, Hi Shelby!! I am very glad that you to write to me. I to not know from what to begin but to try I. At once I want to say to you, that you probably not so well will perceive at first me, but I shall promise you that I to try. I was not so good to know the English language and consequently I shall use the translator. I to not think that you to not want with me to speak. Ignorance of your language should not be a problem between us.?? I certainly earlier to get acquainted to want to try through the Internet but I to be afraid. Because I to hear that some people to deceive. Therefore to be broken their feelings, they to become closed and very much very lonely. But I to think that it to not happen to me, I to hope for it. I all the same to dare to write to you. I shall tell about myself directly. As I to you to tell before me call Irina. I think that to you to like my name. I to live in Russia. I certainly know that I to live not so and close to you, and it is possible to tell that far from you. Russia it is very big country, but as you probably to know to live in Russia very difficultly with its(her) laws. There are no you should not think that Ito not love(not like) the native land, I am simple to not want that persons to feel like restrained in the the country. At us very many good and clever people only they are not capable to open the opportunities. Excuse that I to start conversation about it but it should seems to me that you to know what to occur in Russia in the validity. Russia now to be at a transitive stage as I to think. But I all the same to like the native land. I very much to want to know about your country to know about that how to live other people. That they to feel in the the country. As they to concern to it(her). You will tell about the city? I to you to tell about the. I live in city of Samara. It is very large and beautiful city. Our city is disposed on the river Volga. I think that you to hear probably about this perfect and mighty river.You probably not at once can find my city. I can to you say that near to our city there are such cities as Tolyatti, Novokuibishevsk, Jigulevsk. I to hope what is it not large explanation the help to find on a card my city. At us certainly as well as in other cities the industry and facilities(economy). Basically not so it is bad also developed. Still I want to you to tell that of Samara to be in the fourth time zone. That is if in Moscow 12.00 that at us in city 14.00. That is at two hour at us the time goes forward. Now you approximately to know where I live.Still I to want you to say that there is in Russia such expression, that the most beautiful girl live in city Samara. It certainly is not retiring but it really so. To hope that you already is speed(faster) to this will be convinced. I to be born and bring up in the city of Samara. Here I to finish school and university. To receive medical formation(education) and to begin to work in ours hospital as the children's doctor. Very much to like me my trade, I very much to love children. To me to be executed 26 years and I to think that for the woman it simply bloom. But as to me to speak my friends, I to look much more young. And as to me to seem it is true so. It is very difficult to receive from us work after the termination(ending), but I to try and achieve it. You see the person may achieve all that it(he) to want, you too so to consider? I to begin to work with 8.00-17.00. To me very much is valid to like my work, dialogue with children is especial. I want to tell you at once that I never to not be yet not married and consequently to not have yet children. I think that at me even all ahead. You see the truth? In this letter I to want to ask you some problems. Please to answer them. Well? What do you want most from a partner? What do you not like in a partner? What are for you the most important values and objectives in life? I to hope that you to not keep my problems without attention. You probably to get tired to read my letter, but to me my life, even in brief simply would be desirable to write to you. I will think that you to write to me, I to hope for it. I with impatience shall wait from you for the letter and the information which you to want to inform me. I to wish successful you day. I to hope that we with you is very strong to make friends. How you to consider? I shall hope that we to find out a lot of interesting the friend about the friend. I to think that I all the same to find love on all life. I to want to transmit to you my photo with my liked cat, which one call Murka. To her already approximately 2 years, but she to behave as the small cat. I to hope that you liked my photo. Your friend Irina.
Hello, Greetings my love Shelby. I to receive from you the letter. And I to understand that I only to begin to live. That at us with you still ahead. Now I though to find sense in life.Thanks for your fine rose. It to be so I am beautiful and substantially, that probably even can experience its(her) flavor. The truth. I to not represent any more life without you. Let it to be loudly told, but I have got used to open the feelings thus. Please to not think poorly of me, simply to overflow me feelings and I to tell mine mum that probably I soon to leave in other country. You to not think that I to solve it spontaneously I the truth very long to think of it. I am simple to not want to miss the happiness again. I to speak mine mum and she(it) is very happy for me, she(it) even to bless me. It may sounds silly, but today I to represent as we with you we shall meet. I to think out very many interesting pictures. Present in the street fine weather, you to stand and wait for me in the airport to worry for my arrival. Then you approach to the plane, we to look around each other, with to become transfixed hearts to find each other and to rush into strong embraces each other. We to stand having embraced, all to pass and look at us. And for us as though nothing to exist. Only you and I. I to learn(find out) today about cost the visa. She(it) to cost approximately 290 dollars. I to learn(find out) from the girlfriend of mine mum, she(it) for a long time to work in the company of travels. Today wonderful day. But me it is all the same sad because you far from me and we should be now together. But I all the same to trust that we with you to be together. I to trust in it. I want to send you a poem, I hope she(it) to you to like. By the way can me trust and can is not present, but I to write her(it) in free time. Sometimes on me discovers inspiration and would be desirable that that to invent and these poems at me receive. I to devote her(it) to you:
Thy of an eye, as the sea per hour of dawn
And I shall hurry to get depth
I do not know can it seems to me
But as I shall see them, salvage - tone.
They as in the sea, in an abyss carry away
As in ocean - itself I go there
Where anything poor does not happen
Where there is no winter, only sun and water.
To leave, to remain there, in the cool sea
And to plunge into vacuum and is sad
To forget all troubles, affliction, mountain
For me here will search, well and let!
They call - through a noise of a surf I hear
You are vain and your voices
Now I anything any more do not see
And only of eye, THY of an eye.
Do not leave, I appeal for(ask) to be with me
Thee so will hurry to be forgotten and to fall asleep
Let, I will not touch to thee by an arm(hand),
In thy eyes, as in the sea to drown...
I to dispatch you my photo with my best girlfriend Lena.
Yours forever Irina.
Hello , Hi my love Shelby.That you to write thank me, at me as always to be cheered up. Lovely, well, I to transmit to thee again address of Western Union, though it not so is convenient that for doing(making) for me. I would not like to appeal for(ask) you money. Well the address of Western Union is good,: INKASBANK Street Amineva 1 SAMARA 443125 RU Koryagina Irina.I lovely to wish to thee only good and I is simplly grateful to the god, that he has reduced me with thee. And thanks lovely for thy remarkable photos. I will tell already to you that today at mum of mine the girlfriend day birth, and we shall celebrateit(him). To be certainly bad that I one, but I to think that it while temporarily and all the same we with you shall be together, I so to think. I to think that you too to want it. My girlfriend Lena transmits to you large hi, she(it) too thinks that you the very remarkable man. My girls on work all time to be interested as at us with you there are affairs, as our progress. I to speak them that at us while all is good and that I am glad what to find such person as you. I to know that they to envy me, but I to know that they to like me as well to understand that I already for a long time not to be happy, as to me at last that is necessary to have the good friend who might care of me and to be a number(line) in difficult minute. My God as all the same it would be good to celebrate in a circle of the loved(liked) person. Yes it is my dream, may also silly, but I to trust in it(her). Understand me correctly, my dreams, my hopes should not fail, I shall not go through it, and I believe in you. I believe that you will meet me in the airport, I to trust that when I to be lowered on a gangway you to embrace me and to press to myself, I to trust that we with you to undertake hands to look each other in eyes and to tell - I YOU TO LIKE. Yes I to trust in it. And I very much to want it. This poem I to devote to you:
To sail in a flow of miscellaneous fates,
Tampering with time,
Not perceiving, as will judge
The god this occurring. And my reason
All wasted time in expectation
Those feelings and thoughts, that happened
About that to speak - tests,
And in life it is not enough them not so.
But no, heart 'spoke' me,
What is it for thee the award.
Ever more than force left
On a faith: My God it is not necessary
Mental anguishes as relic,
Flours(torments) of conscience and pavor of love.
I rad, that those to me brought
To suffer affliction, boldness, cry throttle.
And the feelings only expanded,
And in it there is no my fault.
As the asters ignited with night
In my dreams thy features.
Conducted own love,
I many nonsenses created.
Is off-the shelf to wash off by the blood,
That the Friend me thee not a vinyl.
That the life mine - you became,
Not on a secret thee know.
The love and friendship, all has absorbed
That muse - all my dreams.
Thee the visitor of destiny by mine. Henceforth
By soul and heart not melting
Be unable to constrain gusts
By the love: Forgive me.

I to dispatch you my photo, when I to finish university. That is when to me to hand the diploma. It to be very able-bodied and is joy. With love and hope your Irina.

Hello , Greetings my love Shelby. To imagine but I already to reach up to Moscow, I was very good to reach, only it is not a lot of to get tired, but anything am fast to pass my weariness. All flight I to think of you and to be simply happy. I am fair to tell simply may not fall asleep, all to represent us together as we with you to meet and strong strong to embrace. The truth it is healthy!!! Lovely you may ask me whence I to write. I to write to you through Internet - cafe. By the way it is very convenient thing. Very many(a lot of,very much) people here sits and all to someone something to write. I to stop at mine girlfriend Olya with which as I to tell earlier we together to study in Samara. I to write to you already about it. She(it) so was glad to my arrival, what even hardly gift of speech to not lose. I to it(her) to tell all about us, she(it) in the beginning am simple to not believe and when to understand that all this the truth was simply happy for me. She(it) to agree that I at it(her) to live while the visa is made out. Today we with it(her) to descend(go) in embassy and I to enter the name on registration the visa. To me will tell that she(it) to be made out 1,5 week, but I to think time to pass very quickly.Lovely to me here to tell that while to be made out the visa to me it is necessary to buy the ticket and to me to tell that it should be made in the near future. I to tell them that at me while there is no such money and they tell what may to wait, but the earlier I shall have money to the ticket the less at me to be problems with the visa and that faster we may meet you.. Please I of you very much to ask to not throw me. I here already to learn(find out) that the ticket up to you to cost 320 $ there and 320 $ back. In total it is necessary 640 $. I to understand that it is very big money. But because of these money I may not arrive(fly) to you. I may not ask this money you, the truth it is very a shame to me and inconvenient, but without them we may not be with you a beside. I very much to like you and me to not bear without you long. I very much to ask the help to me because my life depends only on you my love. I to trust you that you to not throw me in difficult minute. I with impatience shall wait your fast reply and trust that you can the help to me. I the truth very much to love you. With love Irina.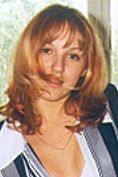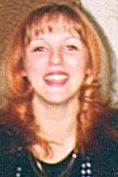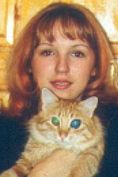 ---
Hi all, I received this email from a girl i hadn't conntacted, though i thought maybe i had and miswritten her number. I sent pictures, but i noticed she didn't answer my questions for her absolute number where i had my details. Then i received letters from her perporting to be from Absolute agency, listed below. I haven't been scammed (fingers crossed)yet but this smelt like a potential so be aware. Her photo is attached. She was implying the agency was hinting at requiring me to pay to keep in contact. PLEASE NOTE THE ADDRESS FROM WHICH THE LETTER FROM ABSOLUTE AGENCY CAME FROM WAS THE SAME ADDRESS AS THE LETTERS FROM Katerina or Olya Katerinka_sy@mail.ru One to watch.
Letters:
Letter 1
If You interesting in me please write katerinka_sy@mail.ru Hello dear, I was very pleased to get your letter. I think you are an extraordinary person whom it is very interesting to communicate with. Now let me write you some words about myself and let's see if we are interested in each other to go on with our communication. I am from Lugansk, a small, nice town in the Eastern Ukraine. As I'm a student, I live together with my parents whom I love greatly and we are very happy and friendly family. I have different hobbies and interests. Let me bebin with some of them. OK? I like to listen to ifferent music, best of all I like melodic, romantic ballads, of course, about love, but I find very interesting also other kinds of music. I'm quite creative person and I like to draw my own projects to sew dresses for me and sometimes for my friends, they appreciate my designs and it's very pleasant for me. Being a seller in a shop of dresses I knew how to communicate with people and I can feel myself normally even in a new company of people. I adore literature and especially poetry. I know a lot of poems, but only few of them by heart. Why? Becouse I learn by heart only those special poems that I love. I don't smoke and don't drink, never used drugs as well. I take care about my appearance and my health. I would like to meet a man, king, nice, attentive, caring, healthy and to fall in love if we understand each other, take care of each other and if we are ready to share all in this life, good times and happiness and bad times as well. I'm dreaming about my own family, my beloved husbend and to have children with him in the future. As for as I have this way to meet my man from another country. I have a question for you. Are you ready to have relationship with a girl from Ukraine? What do you expect from this relaions? And how do you imadine your future with a girl from another country? Are you serious to find your wife abroad? And what's your dream family? Please, answer my questions in details becouse they are importent for our relations and possible future tigether. I do belive that two alone people if they have a lot in common and common, goals in life, if they understsnd and support each other and can fall in love and make each other happy. Let's try to get to know each other better and let's try our chance. I'm going to close my letter but I hope to get your soon reply with answers to my queations and your story, write me more about yourself and everything you'd like to share with me. I'd be very glad to get your letter, I'm looking forward to get it soon. Take care. Best regards. Olya
Letter two
Dear XXXX It was a pleasure to hearing from you. How was your day? I presume fantastic! Mine was great! I'm very interested in you and glad to meet you by means of the i-net. I'm looking for a serious relationship and hope to find my one and only to create a strong and happy family with. What can I tell you about myself? I am out going, funny and my style is classy with a real touch of sophistication. I love life. I love waking up every morning not knowing what the day holds for me. No matter what the ups and downs, the sheer excitement of facing a new day with all its joys and difficulties makes it hard to sleep at night. I love to laugh and have a contagious sense of humor. I like to workout at the gym. And although I haven't been in the gym in a while I believe that a healthy body promotes a healthy mind and a strong sense of self worth. I like to travel very much. I have never been abroad before. I dream to find my love and be happy together. It doesn't matter for me where my love is from, the main thing, is to love, care, match each other and be happy together. Don't you think so? I'm real particular about what I want in a man, but I have real strong convictions about marriage and monogamy. Of course I want handsome, but that's just a response to the intial introduction to anyone. The first attraction is appearance. But beauty is fleeting and what really matter is who the person is inside. I want the person to be intelligent and lively with a sense of humor. I like to talk, a lot, and want someone that I can hold an intelligent conversation with to all hours of the night. I think we've got a good chance to know each other better... I'll be waiting for your reply and don't be shy, please, to ask me anything you are interested in. Enclosed is my photograph I hope you like it. With love , Olya
Letter 1 (from from katerinas email pretending to be Absolute agency)
Dear XXXXXX, This is info connected with our service. One of our clients, Olya K., has used our service as for Internet support and translation service. For the moment her account is over. If you are seriously interested in continuation of correspondence with her, contact us to get more details about our service and payment. We hope our offer is interesting for you. Sincerely Yours Director "Caprise" Alina Rubanova
Letter 2 (from katerinas email pretending to be Absolute agency)
Dear Sir, This is info connected with our service. One of our clients, Olya K., has used our service as for Internet support and translation service. For the moment her account is over. If you are seriously interested in continuation of correspondence with her, contact us to get more details about our service and payment. We hope our offer is interesting for you. Sincerely Yours Director "Caprise" Alina Rubanova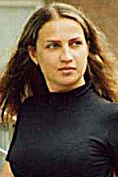 ---
Lena Bondarenko (Lugansk, Ukraine)
Well guys, due to the fact i read this page on a regular basis, i am lucky not to get scammed for the moment. I am from Germany, living in Austria, 39 years old, divorced. She did a nice try but by following the recommendations odf this page it was easy to get behind the scam. I found Elena's add at BRIDE.RU. WQe had corespondence for almost 4 weeks , she falt in love, got into truble with her internet bill and asked for financial support, normally not a big deal 120 $. I tried to get her on the phone, she said her english is not good enough, but her letters were in a real native speaker manner written, explanation therefor was a translator what she told me. (The bell rang). So i send her from an new installed hotmail account just a quick note in a way that i saw her add on the above mentioned web page , told her that i am 40 years old, self employed and a different name. Big Surprise i got an respond with a pic of her , she referred in the letter ( attached) that she liked my pic, but i had none attached, by comparing both letters they were completely identical. Guys watch out for her she is a scam. Her contact details as well as the contact details to the internet shop she is using: Lena Bondarenko Ukraine Lugansk Przevalskogo Street,27 Zip Code 91021 Address of the bank: Ukraine, 91000, Lugansk, hervona Ploscha Street 4, tel: ( 0642) 526105 Fax:( 0642) 526244 Thanks for taking your time With deep respect ccountant manger Lubov Yakushenko
Attached her letter to my new set up account is ident with the first to me as well as the letter from the Internet shop to me.
Her letter to "Wolfgang"
hello dear Wolfgang!!!! I'?Tm so glad that you liked my profile and decided to write to me, I hope that you will like my letters and my thoughts , I also hope that our correspondence will bring more positive emotions into your life'?¶ aybe you are interested why I'?Tm answering you and why I decided to prolong our correspondence, first I liked the way you express your thoughts, I think that you are mature and honest, second while reading your letter I just felt that I should write to this person, maybe he is the one I'?Tm seeking for'?¶, and third I liked your picture, which is too very important. You know it is difficult to tell you about myself as I have not seen you and for now you are a strange to me who wants to know me better, but I think that with time we'?Tll know each other better and maybe become friends and even more'?¶. Who knows'?¶J I think that you would like to know more about me. Am I right? Though I think that it is rather boring to give you a lot information about myself, I prefer to tell the person the things he is interested in, and to tell them gradually, not at once, I hope that you won'?Tt be bored with my story about my life. I am 19 years old. I was born in on the7th of October in 1982. I was born in Kamchatka. My father is a military man. And soon we moved to Lugansk. It'?Ts the town I live now. I am a student of the second course. I study food industry. I like to cook when I have time. I always try my hand at cooking dishes of different cuisines, as well as cakes and pastries and various deserts. A man with a good taste who is craving for food will understand me. Among all of the things that the world offers us, the true love and family are the greatest things. To my opinion family is a treasure, my nestle, my shell, the thing, that I will support with my man and fill it up with love and understanding, passion and care of our future kids day by day. I imagine my future family as absolutely ideal, where love, understanding, respect and trust live. You know, family is the most important thing for me. Family is constancy, your private space, where you can hide from the thunderstorms from outside. My biggest wish is to find that one and only man, who I will build perfect family with. Maybe you will think that I feel alone but it is not like this, I have a lot of friends who like me and I like to be with them, but you see sometimes when I'?Tm among them I feel that I'?Tm alone, I need a person who will make me not feel this way, the person who will make me feel happy when I'?Tm only with him'?¶. I hope that you understand what I mean'?¶ Maybe it is you, we'?Tll know it only when you will write me back and we'?Tll begin to correspond with each other. I made my step to you. And now it'?Ts your turn. Tell me about yourself, your ikes and dislikes. I know that somewhere there is my '?osecond half'?Ě looking for me. Do you believe in destiny? I'?Tm looking forward to your letter with photos. My best wishes, Lena.
PS my interest and my happiness are in the future as I'?Tm going to spend the rest of my life there'?¶ I hope that we'?Tll share our interests and our thoughts and everything we have.
MAIL FROM THE INTERNET SHOP TO ME.
Dear Sir R.! We muts inform you that we stop your correspondence with our client Elena Bondarenko as she has a debt in 120$. The debt has not been paid in time and we le her to write to you several times for free but you must understand that it can't continue forever. We are to recieve our sallries as well. She comes to us every day and asks for your letters as she is much worried about you. The last term to pay her debt is 13 of November, otherwise we will block out her mail. She told us that you promised to help her, if you changed your mind let us knoiw and don't hurt the girl, because she is sad about this. If you want to prolong your correspondence with Lena pay her debt and we immideatly renew your correpsondence. The payment should be effected by Western Union on the name of our client.
Guys ,it didn't cost me any money, thx to this page and i hope it helps at least one of you not to get scammed. Roman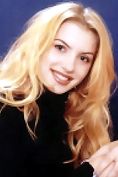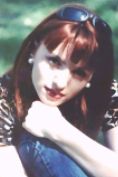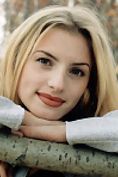 ---
To send your own story, please click here
Click here to support Black List
READ ALSO:

ANTI-SCAM GUIDE - Secure yourself against Russian brides scams! Read how to make scammers to leave you alone, and choose the right girls from the very beginning.

Dating Scams - The real picture of international introduction industry
Scam - Article by Anatoly Neverov
Reliable Dating Services - where to look for a Russian wife
Russian dating agencies - how do they make their money?
Cheap Russian Translations - Russian-English/English-Russian translation: fast and comprehensive. You are not sure she understands what you mean? Translate your letter to Russian!