---
Elena Karaseva (Magadan, Russia)
She saw an ad I had on Excite and contacted me. I saw your web site and did not think too much about it until I noticed all her pictures were in numeric sequence. That made me suspicious, so I checked. Bingo, there she was.
Here are her letters and pictures:

Letter #2 ( I deleted #1)
Hi my friend. I am so glad that I write you again. I did not expect that I shall write to you again. It is pleasant to me very much that you liked my last letter. I very much love to travel. Earlier, I very much went alone Russia with the mum, when some more prices for the tickets were not expensive. Now I can afford to go with friends not far from city on Lakes. We go in campaigns in the summer. It is very perfect, at us very beautiful territory. I wait for a summer when I can take the bag and I shall go on lake again, wood, guitar, the tent, unless it is not perfect? I love to look cinema, I like the Russian comedies, and melodrama, I like very much the film Romeo and Juliet with Leonardo de Caprio. When I look it I always cry. I believe what there is such love, and you? Unfortunately I have no the telephone home, it is a problem at us in territory, frequently switch off electricity or gas, and telephone to put, it simply was the fairy tale, but it is impossible. I can call to you, if you will give me your telephone number. I have very good family, the father works in boiler-house stoker, and mum works the teacher. My mothers name is Tatyana, she is the very kind woman. With her I am always divided by the pleasures and griefs. She never will give up to me in advice(council). I not I would know that I did(made) if I did not have such perfect mum. If you Saw as to learn(teach) children. To her lessons always to reign an atmosphere of understanding. My fathers name is Vasiliy, he is 55 years old, he will leave on pension soon. I am glad that he has not given in to the Russian habit to drink vodka, in our city very many men drinking because of financial problems much. It is very heavy for them families. I do not want that my future children grew in such family. It is one more reason why I want to leave. I think that you understand me. I have finished institute 4 years back. It is perfect student's it was time. Sessions, you know that this such, do not sleep at the night worry, and when comes day of examination, heart simply jumps out from a breast. I think that you gone through it too. I am very much liked to study life. After institute I have offered to work in restaurant and I could not refuse because in my city very few workers places. Our live so poorly, but is amicable. I not so small, but frequently am addressed(paid) for advice(council) to By it. It is very perfect when in family there is a mutual understanding. I am always dream to create such family. Only I want to have two or three children. I am sole child, parents to present me all love . I do not think that I have grown egoist. I very much love honesty and decency. If I to create the family I think that in the attitudes(relations) with the husband the complete trust to each other, I will be main to consider(count) that it is a pledge of strong family. I love animals. I have a dog . His name is Poborol. It is a Rotwailler, I love to go for a walk with him to play.He answers to me by reciprocity and always protects me if someone wants to stick me. At us very much not quiet city. But I am not afraid because Pobolol always with me . I think that you closely(attentively) have read all, shall write to me again. I shall be with impatience to wait for your answer. Write to me about youself more more and do not forget to send me telefon number. I wait the letter from you. Elena.
Letter #3
Hi Steve
Hi my friend! It's wonderful to receive the letter from you. Today, after job I hurried up in the Internet-cafe to see your new letter. I hope that I write enough clearly and it is a lot of about myself. I'll try to answer all your questions. If I not answer your question maybe I can't understand it, don't take offence at me and write it once again. I think that with each new letter we become closer the friend to the friend, I hope that you feel it. I think that you understand that main purpose in my life is to find that unique, my heart with which I can go through all of life together to meet pleasure, occurrence of children, to grow them to surround with care to present them happy childhood, so, I dream of it!!! I think that you understand me and your vital purposes are similar to mine and I in shower hope that sometimes our hearts are meet. I want to inform you a little about my life. As you know I work by the cook in a restaurant. I wake up at 7 o'clock in the morning, prepare myself breakfast. At every morning I eat a sandwich and I drink coffee. Then I meal on job. I meal by the bus. Sometimes there are very many people on a stop and I can not get in the bus and I have to go on foot. Generally I like of walk, but I like of slow walk when it is not necessary where to hurry up, to pass on familiar to streets to go to the girlfriends in the visitors to sit and drink tea to talk. I like to be in company of the good friends. With them it is possible to decide any problems, to divide(share) pleasures. Always it's pleasant to surprise the friends, to see at their reaction. How I'll live without the friends? I work from 8 o'clock morning and till 6 evening. My job on the one hand interesting, but difficult. At us the very bad chief, he constantly swears. It is very unpleasant. But I always like to work and irrespective of my mood I should on 100 be given back to job. The job made with love brings pleasure to the people. I am always pleasant to see the smile on a persons of our visitors. In the evening I go in the Internet-cafe to look the mail, but it sometimes not works, therefore if I'll write to you in current of one - two days don't worry necessarily I'll write to you as there will be an opportunity. A day off at me Saturday and Sunday. In target I like to read the books, to go for a walk along my city, to visit a cinema. Except for that in days off a lot of time I spend on home jobs. I like to prepare houses, I like to please close preparing them any tasty things. In the afternoon in target I am cleaned at home, I like when the order of a house. I do not like when are scattered thing, lays on shelfs dust, the dirty linen in to basket,in a bowl not we utensils, you agree with me lays? We owe to trust one another, because without trust it is impossible to live. I earlier too have trusted in the person and he has deceived me. I want to tell to you about it I was madly in love with the person, and he pretended that he likes me. Actually he scoffed at my feelings. There was such, that he nominated to me meetings, promised to come to me, I waited for him, and he did not occur. Sometimes I cried, because he did not come in the evening, at us in city in the evening I am not so quiet also worried for him. And he, came in day or through two and spoke, that he has businesses and that he likes me. And then I have found out through his friends, that at this time he had a good time with what that by the maidens. He did not like to work, he often borrowed(occupied) from me money, promised to give back, but never returned the debts. And I forgave him, because liked. I even hid it from the mom. Some time has passed and I have seen him in the street with other woman. They were kissed. I did not remember as has come home. I cried all night. I had depression very much long. I began much to work and began to overlook(forget) this villain. After that case I have decided, that I'll never deceive the in love people, I shall never scoff and to play by feelings other people. Further I have decided that I shall search for the kind person to have family and children. This person should be more senior than me, that he could learn me and my future children. I'll ask to tell you about that as you spend the day, than you are engaged, how spend target? Tell to me about the friends, about native. I with impatience wait for yours next letter, your letters for me as a beam of the sun among day. Your letters heat to me to shower. Today since morning bad weather, blows strong cold wind, mood bad and only idea about volume that I'll see your letter warms me this day. I want to tell you about childhood. I was born on June 1, 1974. The mother and father very much liked me and brought up me rather strictly. But I am grateful to them for it. I had many friends and we with them played in a court yard ours at home. It were the carefree years, we lived and we did not have those problems which have appeared when I has grown. I studied at school on good and perfectly. I always remember my first teacher, she has opened for us a door in knowledge and due to her I can freely communicate with the people. I am indefinite Is grateful to her for that feeling of human kindness that she to all of us has imparted. As I grew at me the outlook I varied opened for itself very much. There were also tragical the moments in my childhood. Once we with the parents were on a beach and I saw as the boy has sunk. He athed at the large waves, the large wave on him and he could not come up, has choked and has gone. My father has rushed in the sea behind him, has pulled out him, but already than it was impossible to help, he was already dead. It was made on me by(with) such impression and I some days cried. It was very a pity. Even now, after there are years, he to dream a lot of me and at me from eyes flow tears. Ours boys were cheerful, they sometimes offended us, but made it nor for evil and we with girlfriends on them not hardly took offence. But in due course our boys, as well as all the man's population of Russia, have begun to drink, to smoke, many have begun to steal and then have got in prison. But I do not condemn them because the realities of our Russian life are those. And with girlfriends we up to this time we are friends and sometimes we meet we talk, we listen to music. I like various music. Sometimes, when I have a good mood I listen dancing music, and when I am sad I like to listen to slow music. I think that with each letter between us there is something greater than friendship. We begin more to trust one another, we become more frank, you agree with me? I think that our showers approach. On it all I should go home. Yours close friend....Elena.
Letter #4
Hi my liked friend Steve!!!
I am very glad to receive your letter. I hope that you can understand my letters. Today at us solar weather and it is very wonderful. Today I worked and had The conflict to my boss. He has shouted at me and I was upset, I all day went with bad mood. But it that at me is pleasure in life it is yours letters. Yesterday with me there was a unpleasant case. I went for a walk in the evening with my dog and any unfamiliar people stuck to me. I have cried, but nobody has come to the aid. Only mine correct Poborol was threw over them. They were frightened and have escaped. I have gone home and has told to all parents, they have begun to calm me but I all night could not fall asleep, I was in a shock. Today I went in church and only there to me became quiet. I Ortodox christian and always I go in church. Our churches very beautiful, walls and ceilings are ornamented by icons, candles everywhere cost(stand). In church so quietly and there I always I find a peace of mind. To me to like to listen as sing songs, as the church employees read Prays. I like your letters, when I read them I feel as we approach. We are far apart. But it does not prevent our dialogue. Though I already thought, that it is absolutely enough of dialogue through the Internet not to understand each other more strongly. What you think of it? I would like to see you not only on a photo. But I not I know as it probably, because we very much far apart. I liked you and I think that our attitudes(relations) can be deeper. I do not know as to explain it by words. I simply feel it. Your letters do(make) my mood high. It becomes joyful on soul to me. I want to ask you to write to me your address, I am possible I shall write to you the letter. I do not remember you wrote whether or not, I can not save your letters, because them can to read somebody another. My address Russia, 685015, city of Magadan, street Pushkin 43-90. But I think that it is not necessary to write to me because can steal the letter, and would not be desirable for me that someone knew about that about what we with you we think. I hope you understand me. I shall wait your letters and I hope that you will write to me soon. I think that sometime we shall meet. I would like to arrive to America, to meet with you to see as you live. I want it because I begin to understand that between us there is something greater than the friendship seems to me what is it feeling trust to each other, it seems what is it love, you seem that to me too feel it. I wait for your answer, it is very important to me to know that you think of that that I have written. Take Care & God Bless. Elena.
Thanks for the save!
Steve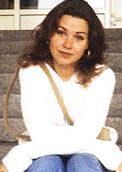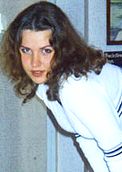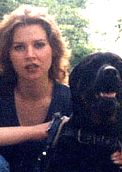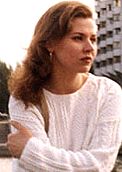 ---
Elena Lebedeva - aka Elena Karaseva (Magadan, Russia)
Just thought you might want to know that she is alive and scamming. I received an E-mail from her based on my profile at Match.com (they are being alerted in order to remove her profile), so I took a look and wrote her back. By nature, I am a very, very skeptical person, so when I started noticing discrepancies, I put on the brakes. The final result was a letter identical to Jay's, though I will give her credit for at least appending my name to it :-) She was kind enough to provide a new photo nearly every letter. Also, her name was changed to Elena Lebedeva, although the address, bank, etc. remained the same. the e-mail addresses she used were:
elenakaras@fromru.com
elenakaras@pochtamt.ru
BTW, I was at first quite fooled by here letters, 9 before the final one asking for cash. Only the increasing vagueness and speed with which her passion developed alerted me in time.
As an afterthought, I seriously considered sending her some money via USPS, since surprisingly enough, if sufficient proof of intent to commit fraud was provided (which now exists BTW), Russia and the USA both belong to the International Postal Union...this means that she could in theory be extradited to the US to serve prison time, the Post Office has the highest rate of conviction of any law enforcement agency in the country. They are QUITE serious about mail fraud.
Best of luck,
Damien Fox
---
Eleonora Belova (Odessa, Ukraine)
It's a small world. Last night I printed out all the pages of the blacklist scam stories and then read them. The most amusing was from Pasha Samohvalov (Kherson), who sent a letter asking for money because her mother was hit by a car. This morning I opened my email and found my third letter from Eleonora Belova in Odessa. Eleonora's email is visio333@beep.ru. Here is her letter:
Hi dear
Sorry that I did not answer so long. There is big grief there. A car hit my ma and now hi is in the hospital in the critical condition. We with the father do not know what do. The Doctor give us a list that we needed to buy and said that all this needed to buy immediately. Hospitals in out country poor and there is nothing there, no even bandages and beds linen. The Doctor has said that he helps all than can, but he can not to buy it itself. If we does not buy all that he said in time, he said that ma die, I not know that I then shall do, my ma the most best person in my lifes. I in such mad condition that I seem that this dream. This can not be. My ma can die on my eyes. We with the father already have spent all money which we had for this. Sold and pawned all that have been able. And we needed near 200US$ more and we do not know from where we can have it. I understand that we with you practically do not know each other. We far away from each other
Your Eleonora
Pasha's letter and Eleonora's letter are the same - word for word. It's a small world.
I decided to have some fun with this one. So, I responded to her "my mother was hit by a car" letter with the following:
My Dear Sweet Eleonora,

I am so distressed to hear about your poor mother. You must be so upset that you can't each or sleep. Of course, I will send you money. In fact, I can't believe $200 is all that you need. I want to send more than $200 so your mother can receive the best care possible. How much do you think you will need to insure the best care possible? I have just one request before I send the money to you by Western Union. Please send me several photos of you. I have heard that there are unscrupulous agencies on the internet who scam foreigners. But I am a good judge of character can tell from your letters that you are real. But, I have seen only on thumbnail-sized photo of you. As soon as I receive several photos from you, I will know for sure that you are the woman of my dreams and not just a photograph used by an agency. I send you my love and my best wishes for your mother,
Your O.A.

She responded within two hours [with 12 professional photos of herself numbered from 1 to 12]. Keep in mind that in a previous letter she told me that it would be a two weeks before she could send me photos because she didn't have the money now: Here is her reply:
Hi dear
you the best man. You will help me wery much. I heed near 1300US$ for my mother. But it is to hard for me to ask you so much. I need 200 today and the rest after some days. But if 1300US$ not so much for you It will be wery wery good. Please hurry. I will be waithing you.
Your Eleonora.
O. A.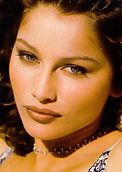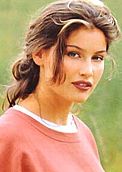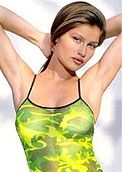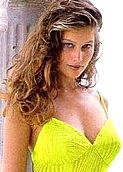 ---
Lyudmila Merkusheva (Dnepropetrovsk, Ukraine) - aka Oksana Bocharnikova (Kharkov, Ukraine)
I just thought that you would like to know that I have just received 2 e-mails from a person who has identified herself as:
Lyudmila Merkusheva
Sverdlova str.52, app.47
49052 Dnepropetrovsk
Ukraine
The photo that this person sent to me is the EXACT same photo that you have posted for a woman that had called herself:
Oksana Bocharnikova (Kharkov)
Apparently, this woman has changed her name and address. To date, no mention of money has been made, but I'm sure it will be made very soon. Thanks for the info that was provided from this site. It may just have saved me a lot of grief and a lot of wasted time writing e-mails to "Lyudmila".
Don Kelly
---
Vita / Victoria and Natalya Kovaleva (St Petersburg, Russia)
Hey guys!
Here's a little different version of the same ole' St. Petersburg "Kovaleva" scam. This one is known as Vita or Victoria and the travel agent is "her" cousin Natalia Kovaleva. She appears on the Kiss.com site. E-mail address is SUNTOUR [suntour2001@yandex.ru] (Good ole' cousin Natalia's) and VITULYA [kovvita@yahoo.com] ("Hers"). Here is the contact letter:

Hello,Tony!
I'm Vita, but my name from passport - Victoria, but everybody around call me so - Vita and I like this short name more too. I was glad to receive your answer to my add. I'm single and I haven't children yet,but I hope to find my future by net, why not? I believe in this sistem, because my best girlfriend just found by this way her husband, it was about 1 year ago, and she lives now in Italy and really happy. And now I decided to try, I don't like to know man on disco, bar or street and in my around mostly girls, but internet can give me big possobility to choise person, who is really ideal for me. May be is it you? Now I tell some general information about me, so if you continue interest I wait your big letter and, of course, scan picture of you too, I'm not looking for penpals, so prefer answer with your photo. I'm 25y.o., my birthday 21 of September, enouth tall - 173cm and athletic girl. I'm from Russia, one of the biggest city - Saint-Petersburg, I like what you just know my city! I live together with my parents yet. Also I have a brother Victor, but he older than me 15 years, has own family with lovely son Uri 16 y.o. and lives not far away from us. We're very closed and they tace care about me and help me always. I have University degree, medical education, I finished my University 1 year ago, my job is a logopedist, so doctor of speach theraphy for children. I work in a privat hospital for part timetable and have some privat practice. And also in my free time I paint ,even take part in excibitions of young painters here and try to sell my pictures like artist. I like sport and like to visit gym in my free time. Also I like traveling, for me interesting new countries, cultures, people. I'm honest, sincere, kind, intelligent, pretty and sweet, with sense of humor. I like art, sport, walks, nature, music, reading, cooking of a different countries. I'd like to meet honest, sincere, open-minded, easy-going, intelligent, like travelling and have own opinion always. Also I not believe in long post for nothing and sure what only our meeting show us about our future. I began this new experience for me by net now, cause soon, in begin of June I'll have some holidays by my work and have possibility to meet my destiny in reallity, so write me only if this is interest and possible for you too... I'm interest only in serious family-oriented man, not penpals and adventure!!! I hope I've peaked your interest and you'll write me back! You could send me letter by my email - kovvita@yahoo.com
Here is the letter she asks for the money:

Dear Tony!
Here enouth windy today and everybody try not walk too much, me too, even weekend today, Natalia at work and I'm in cousin's travelling office too for checking my travell plans to you, we speaking and taking some hot tee with great cake, which I just bought for us by the road to her... I checked my post from her computer and wow... received your great letter again! I'm happy what we have possobility to meet and will see each other so soon,this is really positive news! I have been in USA once,but now with you all this so exiting! We could visit even some interesting places,Natalia told me all this should be unbelievable great!!! Now I continue to work,but ...yes I have more free time amd will take my vacation soon! So by my plans I could come to you even for 2 weeks and in days hope suitable for you too- since 9 to 23 of June! Now I was speaking with my cousin, she works in turism many years, in travelling company "Suntour"here (I told you!), so she so kind and will help us organize this meeting. I'm so hurry always-this is bad point of me, but I so exiting to come to you you can't imagine, or may be can - cause you too? Now we just checked all details of this trip. At first I need US visa, Natalia just asked her college Katerina and she was so kind to help us too. She will give my documents to consulat here like me inside travell group (this is more easy way), fortunatly it will be not long procedure, but anyway - for reciving this visa necessary wait around 1 week! Travel visa with spesial medical insurens, which they ask in consulat cost - 130 USD. Now Natalia also checked possible flights to you and price of my airticket ,You right better and cheaper New York, but anyway you know all looks so expensive compare with my salory, really! But she choised and booked for me this like she told chip around airtisket, which she could receive with a big travelling sale and discount -so it cost - 560USD (this is ok?-I'm not big specialist in all those prices!), this is around tarif by good aircompany with 1 suitable connection even... I send you details: But now the worst part. Natalia tried to account expenses for this trip. It will be totally-690 USD included visa and flight. I appreciate if you take care about, espessialy because I only finished to paint many new pictures for gallery and spent a lot of money for matterials. But anyway I can pay something too, unfortunatly-only 50 USD (so what you should pay is 640USD), hope you not smile but here 80USD is a normal salary so difficult to accumulate big money. I even understand your situation so feel free to decide what is possible for you; if this is not in your forces than we shall find any other solution, my dear. Now, if you decide to help me, about paymant, Natalia reccomend us -"WESTERN UNION"sistem, I never use it, but her travelling - company use always for quik and not dangerous connections nearest time, cause credit card and bank account paymant from abroad enouth dangerous and often not use now in Russia. Also one thing -my national passport now in police, fortunatly I just few days ago began remake my new international passport, cause old one finished by dates of using,but new one necessary for any trip abroad, and now passport will there also few days and I could not go to bank for this transfer... So Natalia will help me,also she has now more free time and bank just in same building with her office...You should transfer money by this sistem to her name:
NATALIA KOVALEVA (my cousin). Take care to surname must be exact. Russia, St Petersburg

ONLY HAVE TO SPECIFY HER DETAILS AND EXACT AMOUNT IN USD. After sent you should send me CODE NR of transfer and your full data (NAME + SURNAME + ADDRESS), or you could send this details directly to cousin's email to work - suntour2001@yandex.ru (for Kovaleva Natalia)... After she will receive here in bank and pay for my visa and airtisket. So I need now 640USD for those expensives and better if you could transfer nearest days, what we have enouth time for visa! I hope this is not difficult for you! I wait your news asap! About transfer and our travell plans you could also write directly to my cousin, she will check your emails since now! So, let me know as soon as you receive this letter. You can write me even today cause later after work I will go to Natalia's house to check email from time to time. Hope all will be okay.... I am so emotioned and really wish all okay. Please write me back soon, kisses Vita***
PS: I'll take one of my painting for you, so please tell me what you like more-some action, some person, some nature? I'll try to choise best for you! And what about discos in your place, can we go? cause I love dance, especially latino! About our close communication I will wait your call in next week, cause they promised to finish this crazy repair of our phone line at last, or could call you even on this week from cousin's office, give me time and phone siuitable for this call, if you can't wait...
Notice the other e-mail address and that the phone won't be fixed until after the money changes hands. Also, there is no offer to call her at her cousins house... hummmm Let's see, if they have an internet connection there... there should be a working phone.
Thanks for your site and I will send you more as I find them. And no, the money was never sent. ;)))
Tony
---
Natasha Kuvshinova (Ekaterinburg, Russia) - 1
My story started out with an e-mail response to an ad I have on SinglesNet.com. The name on the profile is Natt 1. This should have been my first clue that something was not right. But, being new to the idea of possibly marrying a Russian woman, I went for all the e-mails hook, line, and sucker. She would write me almost daily, telling me how lucky she was that we found each other, how lonely her heart was, all the stuff that just makes your average guy think he as hit pay dirt. Well, as the letters continues to come in, I began to notice that questions were not being answered, the constant references to when was I coming over to marry her, and the inconstant English in her letters. My first red flag was when she told me how much she liked the pictures I attached to my e-mails. I had never sent her a single picture of myself. The only one she had was the one off the personal ad. My second red flag was the sudden business trip she had to take when I asked her about both of us taking our ads down. I figured it would not hurt to do some web research on Russian women, and Russia in general, so off to the web I went. In my search, I found this site, and something made me take a look. As I scrolled through the letters from other guys who have been scammed, and I saw the letter below. As I read over it, I realized that I knew this letter, and went back through all the saved mail I had for Natasha, and there was the same letter.
YOU ARE VERY NECESSARY FOR ME!!! I very much LOVE the letter, which you have written to me, it was longer than most of all and VERY INTIMATE HEATING!! It did(made) my HEART And SOUL GOOD!!! It has given me very warm feelings inside, downwards is deep in my SOUL. I want more than life directly for YOU to be WITH YOU! I am very lonely here without YOU! Everything, that I have - your letters to hold me by progress. I come back and I read them, when I am lonely for YOU. But then it does(makes) me is sad, because I can not be with YOU NOW! I WANT OUR UNION MORE THAN THAT - BE, that I HAVE EVERYONE REQUIRED In LIFE!!!!!!! IT HAPPEN!!!!! YOU - very much thing, about which I could ask in LIFE, YOU CARE, LOVE, UNDERSTANDING, And HONOUR!!!!! I LOVE YOU VERY MUCH MY LOVE. I had no such feelings of love in very long time. I can inform YOU, that YOU ARE THAT FOR ME!!!! UNIQUE(SOLE) I WANT!!!!!!!! NOBODY WILL FORCE ME TO FEEL a WAY, WHICH YOU DO(MAKE) by!! MY EMOTIONS STRONGEST FOR YOU And YOU ONLY!! I DO NOT WANT TO LOSE YOU!! THEY - MINE of SYMPATHY YOU, And WE YET HAVE NOT CAPTURED!!! SO, WHEN WE COVER, MY FEELINGS WILL BLOW UP!!!!!!!!!!! IT WILL BE the HAPPIEST MOMENT of MY LIFE With FROM a QUESTION!!!!!!! Now I can only dream of this time, but soon real soon it is going to happen, and I SHALL BE the HAPPIEST WOMAN In the WORLD And YOU HAPPIEST MAN!!!!!!!!!!!!!!!!!!!!!!!!!!!!!!!!!!!!!!!!!PLEASE, PLEASE WRITE to ME, FREQUENTLY I NEED In YOU!!!!!!!!!!!!!!!!!! I LOVE YOU WITH ALL MY HEART!!!!!!!!!!!!!!!! NOTHING WILL STOP ME FROM a PRESENCE(FINDING) With YOU!!!!!!

I consider myself lucky. I was only asked for money once, in an early letter. She said she needed money to get me a travel to come visit her in Russia. Lucky for me I just finished paying for my vacation to Ireland this year, and did not have the money at the time. She never asked for money again, but did ask me in almost every letter when would we meet, and marry. She also gave me the following address:
Natasha Kuvshinova
Street Shevchenko House 8
Apartment #47
Ekaterinburg Russia
If anyone wants copies of the other letters she sent me, I will be happy to forward them to you upon request. And if anyone knows who the lady in the pictures really is, please let me know. She is very attractive.
Terry
Valkyrie001@hotmail.com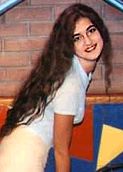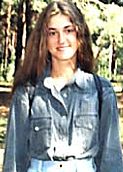 ---
Natasha Kuvshinova (Ekaterinburg, Russia) - 2
Natasha Kuvshinova's new false identity is "Ira " She has placed a false profile on adultsingles.com . Her Profile number there is D300924. My name is Alex Whitaker and I am a 39 year old man in Phoenix Arizona seeking a Russian wife. The scammer " Natasha Kuvshinova " first contacted me saying she was looking for a husband in America. She stated that she needed money to obtain a visa and said that she lived in Ekaterinburg Russia. I suspected that she was a fraud because she would not make a custom image file for me and yet she said she had a friend who was a professional photographer. I decided to send her 50.00 $ so that she could call me and develop film. She had claimed that she had no phone. The address She gave me was
Natasha Kuvshinova
Street Shevchenko The House 8
Apartment #47
Ekaterinburg, Russia
We had at that point exchanged about 10 e-mails. In each e-mail she sent a new photo of herself but she would never send a photo of herself holding up a card with my name written on it as I had requested. She also went to the extent of sending me a wave file saying "hello my friend this is Natasha from Russia". I noted that the wave file did not include my name. She also left a message on my voice mail at 2:00 am when she knew I would be on the internet and unable to answer her phone call. I became angry after she refused to respond to my questions about when exactly she would call me. I accused her of being a fraud in my next e-mail and asked that the flowery letters from her stop unless her next e-mail contained the image file that I had requested. My conclusion is that she wanted to trick me into sending money for a visa and plane ticket however she wanted me to think the idea was my own by saying that she had little money and was asking her relatives to help her with the cost of a visa. A very clever ploy but it did not work. My main complaint is the amount of time I wasted writing this person. A week later I happened to see her photo and profile on Adultsingles.com. She is listed as "Ira ID # D300924" She did not reply to my response on the adultsingles site by the way even when I told her that someone else was using the same photo. To me this indicates this is the same con artist. I reported this to "Adultsingles" on June 4th 2001 but I have not yet heard from them on what they intended to do about her False profile. The following is her false profile information.
City Lugansk
State None
Country Ukraine
Age 21
Status Single
Race Caucasian (White)
Preference Heterosexual
Sex Female
Height 5' 6" (1.68m)
Weight 120 lbs. (54kg)
Hair Color Blonde
Eye Color Brown
Smoker Nonsmoker
Religion Not important
Type of relations Long term or marriage
Alex Whitaker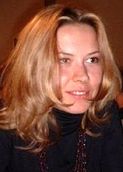 ---
To send your own story, please click here
Click here to support Black List