Irina Sergeeva (Kirov, Russia)
Dear sir, I have also found the same girl on your list by the name of Ekaterina Malinina (Russia,chelyabinsk) She also go buy the name call Sergeeva or Irina I found her on the matchdoctor.com here is the link to her web site http://www.matchdoctor.com/cgi/search/viewprofile.asp?uid=1420141 She is a air fair scam !! I will forward her letter.. Thanks Brian
Letters:

Hello my dear Brian !!! I am very glad that you have answered my letter. My surname is Sergeeva, my name is Irina. January 8 to me executed 26 years. And I have met with you with serious intentions. I search to myself for the man, which can me grow fond on the present. I was born and I live in the country Russia, my city is called Kirov. Our city very small, but very beautiful. To me the city very much like, I proud of the city. At us very perfect monuments, parks, squares. I like in the summer to go for a walk on parks. In our city there are a lot of trees, and who to us comes speak that city all green. Once per one week I go with the girlfriends in cinema. I very much like films about love. At school I began studies since 6 years. I very much liked to study at school, the school years were very perfect. All of us together each time went in cinema, theatres, to discos. I have ceased to go to discos when to me 18 years were executed. For me the disco began to not like. I think that I began to become not small. Per 19 years I had first love, but she was at me very sad. I very strongly to suffer. In 18 I years has entered medical university.I studied as the doctor and I became the surgeon. I not at once began to work the surgeon. At first I two years worked the assistant of the surgeon but then I began to work the surgeon. I very much studied to become the doctor. Me very much to like this job. To me to like to treat the people. At university I had all time excellent estimations. Me all teachers praised. In parallel I studied at university English, French. In these tongues I can speak normally. But at me all time the grammar suffered. So excuse for my mistakes in the text. Per 22 years I have ended university with " by the red diploma ". At us so the diploma is called when study on excellent. Then I at once was arranged to work in hospital. At me very much wide experience to treat the people and make by them operations. First time when I have made operation to the man it there were two years back I made operation of erasion of an appendicitis is there was my first operation. Now I make more difficult operations. My character very quiet, gentle, I the modern girl. I like to listen to music, gifts. I like when me very strongly respect. I hate when me deceive, I it very strongly do not like. For me main it when the man speaks to me all time the truth. Also can always inform the suffering. I shall auscultate to him, if he wants to be uttered. And then I to advise him what to do. I think that I am respected by many. You to ask why I can not find to myself the man from Russia. I answer you We here in Russia do not have good men, which could care and like the women beautifully. When they to marry us, they then begin to deceive, to beat us, to drink a lot of spirits drink. I to be convinced of it when my girlfriends to leave behind the husband for Russian men. And consequently I have decided that to me is not necessary the man from Russia. Each woman wants to find to itself love, but it not at all it to turn out. Very seldom, who finds the present love here in Russia. And consequently I would like to meet you in the future. I hope, will be what is it very speed. I want to see in you the man, which can look after the girl. Can guess her wishes, know that she likes. I think that you such. I am to be believed that at us with you all will turn out. And it will be pleasant if I shall visit you, to be in your city. But I think to visit you very many problems are necessary. Problem with the visa to arrive to you. But at me is very good familiar, which can to me make the visa for 3 - 5 days. At us usually to make the visa 2 - 3 weeks. But at me the visa 3 - 5 days will be made. I think what is it good decision of my problems. I very much hope that you will understand me why I want to leave from Russia. But if I shall fly to you, I do not have money to pay the visa and to buy the tickets. I think what is it it will be necessary to buy to you. I think, that if you will want that I have arrived to you you to make all that from you depends. You do not think, that I need from you of money or that that still I need from you, only your love. And I to you to promise, that I shall like you if you to me to like. But I to you at once to speak, that you very much to like to me. Main it that here cannot be found love. Still I like very much children, I simply to be mad when them I see. Because children are pleasure in life. And children need very strongly be to be liked and to be had But I do not have children. I want to have children from liked the man, which liked very strongly children. Here I live with the mum, her name is Elena. She the very perfect man. Still I live with the younger brother, his name is Alexandr. My daddy has died in automobile accident 2 years back, to me very does not suffice the daddy. I go very much often to his tomb where he is buried, and to bring to him a bouquet of roses. Because he at me very strongly liked a bouquet of roses. If want, write to me the home address, send to me the photos. I strongly to become interested in you. And at me on you very serious intentions. Because I would like in the future to be with you series. And if you want to be with me in the future, write to me the letters. And if you want only correspondence, do not write to me please. To me because 26 years and me are to be found to itself the husband. I want to leave behind the husband for the liked man. To put on a white wedding dress, beautiful wedding. And I am ready strongly to love. And I shall not play with you, the games in love are not necessary to me. And if you will write to me that we are very poorly familiar with you. That you should know, that in this letter all my life is written. I write you the letter from ideas, that we shall be with you together. I hope, that the letter very much was pleasant to you. With love from Russian girl Irina.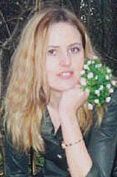 ---
I am a 37-year old man from Norway who's been searching the net for a wife for only about a week now. I met this charming lady on Kiss.com. In her first e-mail to my private address, she made the following plea. She writes exactly the same phrases as she did to Tim, she is clearly a busy bee. I have written to Kiss.com about her activities and I have also directed them to her listing on the blacklist. Lets hope that they take action, and guys, stay away from "Flower786" as is her nick on Kiss.com. This is a copy of the letter she sent to me yesterday.
Letters:
My Sweetheart Reidar! I am very glad to receive your letter. It' s very nice that you've chosen me. That means that we have common values and aims. I sincerely hope that we'll gain strong and long relationships, which we'll cherish together. Thanks for your photo. You are very attractive man. I like such man as are you, my Dear. You have so kind eyes. Darling, I don't even know how to tell it to you. I really feel very uncomfortable to ask you for help. The fact is that that it costs so expensive to pay for the internet club services. Unfortunately I cannot afford it. I didn't get the salary during some month. I don't want to limit Veronika's needs. Honey Reidar I would be very grateful to you if you help me with paying for our writing This event give s me to see that you take me seriously and really are seriously interested in me. Believing in tomorrow is so hard when all your yesterday's are filled with pain. Trusting in the future isn't easy when the past is just pouring rain. If you need someone to take you by the hand and help you heal your broken heart...show you how to find the faith and love again so you can make a brand new start. If your looking for the man to chase away your clouds and be your morning sun. I am the one! I and Veronika watered today our tree. This summer we planted small apple-tree near the window. When it appeared it was so small and poor. And now it grew stronger, came out with the leaves and smiles to us every morning. Veronika likes to talk to it, pat it and wash every leave. It is as our small child which we like very much. My Dear Reidar! I want you to be with me and Vera so much. And to be glad with each other every morning and give happiness day after day. To love each other and this love to de the most necessary thing in our life. I kiss you with Vera. I wish you good day. Larisa and Vera P.S. I'l send you mu address in my next letter.
---
Lida Kurtutkina Makeyevka aka Elvira Savinceva (Ekaterinberg, Russia)

I am a white male from the USA and I would like to report to you about a scammer name Lida Kurtutkina. Her DOB is 7/30/78 and her e-mail is lida648@pisem.net and her address is Lida Kurtutkina, Zheleznodorozhnaya str, 24/76 , Makeyevka, Ukraine, 83050 . No telephone of course. She is trying to get me to send her $1200 by Western Union for a visa, airline tickets and her passport to come see me in the United States. She gave me the phone number of a travel agency that she is using and it is 38-0623-33-25-82, but she never gave me the name of the agency. The manager of the agency is Victor and the general manager is named Anna Galotenko who she says I can also send the money to. When I told her that I wanted to visit her in her home town of Makeyevka, she told me this was not a good idea and instead wanted to meet me somewhere else such as in Odessa or Yalta. I have not sent her any money as she is an obvious scammer and should be added to your scammer list. I have also noticed that her photos are the same as ones posted under a different name of Elvira Savinceva from Ekaterinberg at another scam site. Please add her to your scammer list. Sincerely, S.H. (SCAM HUNTER)
Letters:
I was jolly glad to receive your letter. It seems to me you are a very pleasant person, & I hope our correspondence will continue. Now, I would like to tell you about myself. As you already know my name is Lida & I am 23. I live in Makeyevka, it is a small Ukrainian town. I have a lot of good friends, but none of them is a person I can talk by heart with. I want to feel that somebody takes care of me, I want to press myself to your strong shoulder & feel happy. I hope that we'll become people who need each other, we'll learn to understand each other, tell each other many tender words, nice events from our lives & even dreams. I hope to find in you the man of my dream. I will do anything that we could be happy. My life does not have any sense without the man as my close friend. I am a romantic nature and life-loving, with a sense of humor. I would like to meet a man who will value all my qualities. I would like to see a tender-hearted, loving, reliable man beside me. I hate being lonely so I want to meet a man who will be always near me. I like tavelling but I have never been abroad. It's a pity! I'd love to very much. Please send me your photos. I shall feel you a little bit closer to me if I have your photo. I am waiting for your message with impatience. Please, write to me on my e-mail: lida648@pisem.net Best regards. Lida.
I'm very happy that you responded me at last. I was waiting for your letter with great impatience. As for my English I learnt it at school, at lyceum and then in the Institute Thanks I didn't know it's so good. So I'd like to tell you more about myself for you to know me better. My full name is Lida Kurutkina. My birthday is 30.07.78 I like sport. I like various kinds of sport: volleyball, swimming, aerobics, sport dancing. Also I adore short-term trips with group to the country. For example, there we put tents, make a fire, cook food(I like to cook)(usually fish soup, millet porridge, and toasts), sing songs, fool, and tell terrifying stories. Generally we have a good time. I adore flowers in all their displays. I think that they beautify our life anywhere: at home, in the street, in the work place. As for me I think that there is no woman who does not like flowers at all. I prefer blood-red roses, delicate lilies, and noble irises. When there is a vase of flowers on the table in the hall or on bedside table near the bed, it means that you will be elated all the day, have a desire to do the best for everybody. I am fond of dancing very much. I attended dancing lessons in the Institute two times a week. Most of all I like Latin-American dances, because they are so passionate, rhythmical, active. Lida with warm kisses
It's nice to hear from you I think all good relationships start as good friends, and seem to stand the test of time when love develops later. I feel as if I have a lot to offer someone and my life would be most complete to share it with someone special. The more I learn about you the more I like you. I see that you have the same passion for life as I do. I always want you to know thatI am sincere with you and I hope that you never question that. I know other people can make a lot of promises that they never keep to you. I on the other hand have every intention of knowing you. I love to travel and I want very much to your country. I hope you feel the same as I. I think it is very possible to know someone so far away and have a very wonderful, loving, and caring relationship. Commitment is the key and not giving up. I have never felt so good about my decision to meet someone like you over the Internet. I have no doubt that I am doing the right thing in my life. If I felt this were the wrong thing to do, I would not do it. I always try to follow my heart in doing the right thing and I know that what I am doing is the right thing for me. I hope you know what I mean and you have had similar feelings. I'd like to meet you as soon as possible!!! I missss you! So all for now. Lida with warm kisses.
Hi my honey! I' m so glad that we'll meet and so soon and I could touch you and feel your strong shoulder. I'm dreaming about our meeting. I imagine it already. Romantic evening together... It's difficult to write about my feelings, but I'll try... for you. So... imagine a warm summer evening & the small cafe on the lake's beach which is far from city with its noise & its not realized problems. We are sitting at the comfy table with soft music. There are a lot of people sitting around us but in this moment when your hand is touching mine I feel so as there is nobody & nothing around us. Only you and I. The silence is laying among us & only our eyes are telling us that we would like every day & every moment to be together, than we could not live without each other. These feelings fill our hearts,souls and minds. When we are in love we are ready to do everything possible & even impossible that's to hold our love. We leave the cafe & walk along the lake's beach under the stars which are as old as the world, with their-cold shining these stars are reflected in the smooth lake's surface & in your warm & bottomless eyes. Nature around us is wonderful magic lake & enchanted forest. We hear, a familiar melody. This is the melody of our first meeting. We dance on the sand & feel the beat of our hearts. And then the car will get us away to the depth of the night... Who does not hope for the best? But sometime our beautiful dreams are only a sand castle which can be destroyed by occasion wave... I think that all of us are romantics in our souls. We always wait for exclusive happiness. What do you think of it? Tell me. Yes I was in Odessa, but it was long ago, I was a little girl then. I oftener visit Mariupol and Azov Sea.But I don't like it very much because it's dirty there. I love Black Sea. There was time when I visited it really often but now I can't afford it. I work as a tutor in the kindergarten. And the salary is very low. My address is Ukraine,Makeyevka,83050, Zheleznodorozhnaya str,24/76 Bye Lida kiss you tenderly. P.S.By the way now I'm blond.
I'm very happy you write to me. Sorry, I didn't answer your earlier. You see I thought your invitation over and I really would love to spend time with you, we'll know each other better, speak much about everything to each other. But the problem is that I have no money to get to you and I have nobody to lend me money. I don't know what to do!! I decided to write to you to ask for your advice. What do you think? How can we meet? I'm dreaming every day about our meeting and what we are going to do together and about everything!!!!! hope to hear from you soon. Kiss you Lida. P.S.It's a pity but I don't have a telephone. But my friend does. I'll ask her if she agrees to give her number.If yes we could talk then. Do you agree? mailto:lida648@pisem.net
Your letters please me so much every time I get them I'm so glad you want to be with me. I couldn't even dream about such happiness. I went to the travel agency and asked about the cost of everything. They said that they can do everything for me,i mean passport,visa and tickets, for 1200$. They said that it's the cheapest way to arrange everything But it's anyway such a great sum of money !!! I can't even imagine such amount. And I can't ask you to send me it. It's so uncomfortable for me. But there's no other way i think I don't have such money And I want to meet you so much and spend with you unforgettable days!!! Besides I asked people in that travel agency about how you can send me money and they told that the fastest and easiest way is to send the it by Western Union. All you need is my full name Lida Kurutkina my city Makeyevka and my country Ukraine. i want to be with you, to find everything about that "chemistry" and how we get along I hope well What do you think about everything? Tell me,please. Hope to hear from you soon. Bye honey.Can I call you that. Lida,kisses. mailto:lida648@pisem.net
I'm so glad you write to me again.You see I have no bank account. I don't know what we can do about it. I don't understand what problem can be with Western Union. In the travel agency they told me that it is the most convenient,fastest, easiest and safe way to send money. So I don't know what to do. Please tell me. I want to see you so much!!! And be with you and only you!!! Kiss you tenderly. Bye Lida. P.S. I don't work now. I have vacations now, I told you. So You can't call me to my work. You know that kindergartens don't work in summer. Parents take them with them somewhere to the seaside. So there's nobody there at my work.
My dear! I haven't heard from you lately. Where are you?! Are you still with me?! Please give me a sign!!! I miss you and your letters very much. I haven't noticed how I got used to your letters and now it's so difficult and lonely without news from you. Please tell me everything is OK. Bye,kiss you,miss you. Lida. mailto:lida648@pisem.net
I'm so glad that you've sent me a letter. I'm really interested in you. And with each your letter I understand that you are a very interesting person. So, I want our correspondence will continue and may be in future we will meet with you. I've told you already, that I want to find a man of my dream and to form a happy family, to bear kids. And I'm very glad that you have also the serious intentions. I think that the family, children are the most important things in our life. As for my bank account I'm sorry but I have no number and it's not relevant for most people in our country to have an account, as our waiges are not high (about 50$ in average per month). If you need to have the telephone number of our travel agency, here it is:38-0623-33-25-82.You may talk to our manager and they'll explaine you everything what you need. Dear , thanks for your reply and I hope to hear soon from you. My kisses and hugs to you, Lida.
You know I want to say that I'm always thinking about you. I go to sleep and I wake up with the only thought. It is about you. Dear I really think that we can fit to each other. I was looking for the man like you. And may be soon I will be able to lean to you and to put my hands on your shoulder. I have known in the center that you are not so far from me as it seems. I know that you are also thinking about me. After your letter I can't find the place for me. I'm missing you very much. I think that you are that man of my dream with whom I will feel myself confident.. I like very much cooking . I will take for you with pleasure a cup of coffee every morning in your bed. I hope that I will can become for you a real friend and soul mate. Darlin',I'm in despare,I don't know what to do.I've got no one to have this freaking bnk account.Even in the travel agency,there's no one like that.By the way when u call to the agency you may speak to the manager Victor,he'll be to tell u everything in details about papers,prices etc...Darling,I'm terribly sorry for my problems,but if u don't trust W.U. u may send money via MoneyGram's system,U may send it either on my name or the general manager's name Anna Galotenko, anyway I love U and U are the only joy in my life,I do care of U,my lover!!!!!!!!!!!!!!!!!!!!!1 Ocean to Ocean
They are two people drawn together by an unseen power. A bond from a distance, only they know the reason. Love has an intensity as still as a calm night or as savage as a raging storm. That is the need. Together they are one, alone no more. A light comes into their hearts to make them alive. Aware of life and living again in a complacent world. Strangers for a time, until their souls reach out and touch one another. The knowledge of a lifetime is passed between them. Sharing the joys, the tribulations, the expectations is a new experience. Strangers no more, caring begins. With familiarity comes laughter to brighten the spirit and lighten the heart. An understanding, that words cannot express, spreads across the miles and friendship commences. They wonder at this new found level of love. They revel at the very thought of hands caressing and lips touching from ocean to ocean. The beauty of love is seen as an oasis in the desert of loneliness. They know where to look and what to say. They understand the workings of the mind to protect from pain. It is all so new and yet so easy. Heaven on earth can be love. It can be friendship. It can be understanding and compassion. Most of all it is giving. They gave of each other for each other's happiness. And together they found everything.... Your Lida !
Dear ! Darling,I thought u've already abandoned me!!!!!! Sorry,but I don't know what to do,I'm exhausted. I'm in despare,.I've got no one to have the account.Even the manager Victor,he told me that it's not profitable to have it.Our bank system is not reliable.You may put your money on the bank account and you've got a chance to lose it and that's terrible!!! And there's none to accuse of,unfuckingbelievable(sorry for the terrible word,it's because of my despaire).It's up to you to decide if I can be happy or not.I've neber thought that it's so difficult and complicated to be happy,to be in love and to be loved.Sorry for my pessimism.Darling,I'm terribly sorry for my problems,but if u don't trust W.U. u may send money via MoneyGram's system,whatever happens I love U and U are the only joy in my life,I do care of U,my lover!!!!!!!!!!!!!!!!!! Loving you lida.
Dear! I'm so happy to hear that you're coming to me. Darling,if it suits u ,common and do it,I'll be the happiest woman in the world,but Den,let's meet smwhr outside my city,as it's not pretty f.e. let's meet in Yalta at the Black Sea or in Odessa the city of humour,or in Kiev our beautiful capital.It's up to u to decide where to meet,as u are a man.I trully love u and care of u. Your love Lida.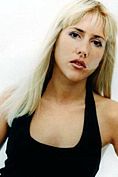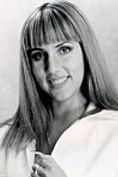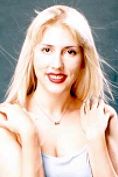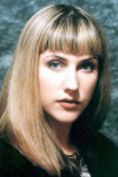 ---
Marina Smirnova (Magadan/Siberia/Russia)
I am a 49 year old American physician who posted a profile on Absolute Agency. Several days later, I got an email from "Marina", asking me to correspond with her directly to her email address marina777@hotbox.com. She seemed normally standoff-ish at first, claiming that she had just been given the idea of writing to a foreign man, and she was pleasantly surprised that I wrote back. We exchanged many letters over the next three weeks, and she gradually warmed up. By two weeks out, she began saying that she wanted to come be with me. I told her early on that this was not possible, that I needed to come there to initiate a fiance visa. She did not respond to that at first, said that she had a friend in a travel agency who could get a tourist visa for $350. The amount seemed fishy to me. I was ready to go visit her there, both to meet her and to initiate fiancee visa, but she said the gangsters would get me. I was ready to fly her to Paris, Moscow, Saipan, anywhere, but she never responded to those suggestions. She often did not respond to my questions for three days or more, if at all, though she wrote every day. She ignored my request to talk with her on the phone or send the original Russian text of her letters (she had them translated by computer). When she did respond,she seemed quite loving, tender, and genuine. Finally, I was about to hire a lawyer to do a document search (www.allrussian.com) to see if she was real. First, though, I searched for Magadan, and Bingo, I found the same passionate letter written to someone else from someone else. I am very grateful for the site here that posted the info--it saved me hundreds, if not thousands, of dollars and much heart break. Dan Ecklund, MD

First letter after initial note to me on Absolute Agency:
Hi Dan! I very much of rad that you have answered to me. I very much liked yours The profile on this site and I have decided to write to you. I to ask you what you to write to me to the address: marina777@hotbox.ru I search for the man with which I could To conduct all life. My intents very serious. I live in Russia in city of Magadan. It very much far from Moscow. Our city very small and I already have despaired to search The man for life. I shall tell to you about myself. My body height of 175 centimeters, weight of 68 kilogrammes. To me 30 years. I was never married. I have derivation of the cook And higher education on a speciality economy and marketing. But in the present Time I work By the cook in a restaurant. I have no children. For me very beautiful eyes, I think that you will estimate My view on a photo. I love to be engaged in sports. I frequently go in a training hall and in club I I love to hold Itself in the form. I do not smoke and I do not drink alcohol. I consider(count) that it is the deposit of youth, Beauty and health. I think that you with me will agree. I hope that my photos to you to like. I I ask you to send me your photos. I think that appearance not most important, but it is very interesting to me to see yours Photo. I live with the mum. I has told it(her), that today me has come letter from man from America. She(it) has told that it well, but it is impossible to trust at once. We should understand the friend It is better than the friend. We should pass Long path that in the extremity we shall understand together whether or not. But I think that we Let's shall well. I shall help you to study about me. I not so well speak on English. To write to you the letters I while I shall use the program of translation. I think that You can understand all My letters. If something to you will not be understandable, tell me about it. Your letters Will help me To teach(learn) your language it is better. I have no the home computer, because it very much Dearly for me. I shall write to you From the Internet of centre. I shall tell to you about the city. I in a nem was born and has grown. Of Magadan is posed at coast Ohotskoe of the sea on an isthmus between continent and By peninsula Starizkyi. From two sides is washed by waters of bays Nagaev and Gertner. The common square of city constitutes about 18 000 hectares. Maxheight above By sea level up to 700 meters. The population of city about 14000 men. Year Derivations 1939, and since 1954 - regional centre of the Magadan area Average temperature in the winter -18, summer +13. A climate wet, maritime. Duration of the most short day approximately 6 hours Territory in thousand square kilometers 1199,1. Distance from Moscow up to Magadans - 7110 kms. An odds in time with Moscow +8 hours. I to love the city. To me to like to go for a walk on his(its) streets, to visit museums. For us in City is of theatres, museums, houses of culture. We with the girlfriends frequently visit cinemas and we look different films. It is more In total to me to like when to occur spring. On streets the water flows and the kids start up The ships, sing birds, the sun shines and heats. The nature anew to be born and I I feel what to start new life, ? of Russia. My girlfriend has advised me To look for his(its) unique(sole) In Internet. I did not expect that you will answer to me. I thought that it simply joke. I I hope that we with you Well we learn(find out) each other and the computer can, it is simply impossible, will help us To find each other. I want to know more concerning you. Tell to me about your habits, The friends. Tell to me where you live. That you love is. I shall wait for your answer. Your friend from Russia Marina-
Last letter, the second in which money is mentioned. Notice how much better her English is now. This letter is almost the same as the other one posted on the net:
Hi my love Dan. I rang in the American embassy, they have advised me to take the visa of the tourist, This visa B-2, she(it) is real during 90 days. She(it) costs(stands) 350 bucks, But I now do not have such money. If you can, transmit them to me through Western Union, address of separation: AVANGARD BANKPROLETARSKAYA, 17 MAGADAN MAGADAN 685000 RU Marina Smirnova My girlfriend to work in bank and she(it) to me to advise the system Western Union, she(it) to speak that it is the most reliable and fast system of remittances. This system should be in each bank. If you will help me with money and our occurring, you to go in bank and there to give you 10 digits when you to dispatch money, 10 digits you to dispatch to me and about the help these 10 digits I can gain your money here in my city in bank. I Very much of rad that you want to see me, unfortunately, to meet Are necessary money, but money it only paper, main that we shall meet with By you. We should trust each other because we like each other and we soon Let's meet. I rang to a uncle in Vladivostok and it(he) has told that can make to me The ticket with the discount, but for this purpose is necessary to know where nearest to you The international airport. Still I talked to my girlfriend which works in travel agency and She(it) has told me that the visa B-2 the best variant that to us with you to meet. She(it) speaks that when we shall meet we can discuss that as we shall live Further. Yesterday I saw sex dream about us with you, it(he) very much has liked me also I want To tell it(him) to you. Me has dreamed as we with you we meet, as you take Me on arms(hand), we go to you home. For you at home we go at once in a bedroom and you Begin to undress me, our hearts are beaten synchronously, we are passionately kissed and You begin to learn(teach) me to all pleasures of sex. I to love you and I begin to understand that love this such strong feeling, I of rad That I could test it(him) due to you. With love forever yours Marina....

Marina Smirnova, 30 yo, Magadan, Siberia, Russia, AKA Anastasia Vetrova
(Magadan), AKA Tamara Repina (Yuzhno-Sakhalinsk, Russia)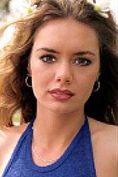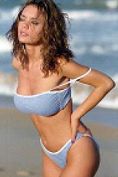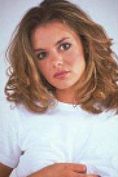 ---
Maryana Pismennaya (Zaporozyhe, Ukraine) Scarlett Agency (Tatiana Lavrichenko, director)

I am a white male from the USA and I would like to report to you about a scammer by the name of Maryana Pismennaya and also a scammer agency called Scarlett Agency and the director Tatiana Lavrichenko. The e-mail of the agency is admin@scarlett.marka.net.ua and Maryana has an e-mail address of w055@scarlett.marka.net.ua . Her mailing address is Maryana Pismennaya, Kiyashko st. 42-57, Ukraine, Zaporozhye, 69065. Her DOB is March 27th. From the very onset, she is claiming to be out of a job, poor and is already asking money for correspondence for her letters and wants $50. Not a great way to start off a relationship in my humble opinion. She don't seem to answer any questions that I have asked of her and again her main theme in all of her letters to me is how poor she is and needs "MONEY" for her letters to me. Her agency is Scarlett Agency and the manager of this agency is Tatiana Lavrichenko. I have read in other reports about Scarlett Agency and how it is not a company to be trusted. This agency of course wants me to send them $50 to them by Western Union as Maryana is "very interested in our correspondence" according to this director of the agency Tatiana. I do believe it is illegal for business to use Western Union to get money for their services in the Ukraine. If smells like a scam, tastes like a scam then most likely it is a scam and I have sent no money to them. Please post this scammer along with her agency and add them to your scammer list. Sincerely, S.H. (SCAM HUNTER)
Letters:
Thank you very much for your message. I'd like to continue our correspondence as I'm interested in you after reading your email. But I'm very sorry, I couldn't reply your letters as I had lost my job some time ago and I can't pay for this correspondence now. If you pay for it we'll continue.I'm a very honest person that's why I'd like to say that my intentions are very serious because I'm a family oriented woman and want to dedicate my life to a decent kind and tender man whom I could call my husband. It's a pity but I had a very sad experience in correspondence through the Internet, so I don't want it to repeat again. I've understood that some men do it for fun.These men don't care that they play with somebody's feelings and they don't even imagine that this correspondence cost a lot for the woman from the former USSR. And it's very painful to discover one day that a man simly played with you or his intentions were not serious. I hope you aren't one of those men. I'm very sorry to begin with these words but I'd like to have honest relations. If your intentions are serious and you are still interested in our correspondence and if you are ready to pay for it, I'll be glad to get your detailed letter about you with photos and I'll answer any questions you are interested in with great pleasure. My best regards. Sincerely Mariana
Thank you very much for your letters and picture. I really like the way you look and you attracted me very much. It just a quick note to let you know that I got your letters and I am very interested in you. You have a lot of questions in your letter, so I'll take home your letters and try to reply on all your questions. So, tomorrow I'll bring my letter to the agency and send it to you. For now I am sending you my pictures and I hope you'll like them. Have a nice day, sincerely Mariana
Thank you very much for your letter and greetings with Women's Day. It was very kind of you.I was so happy to readingin your E-mail a lot of interesting information about you and your way of living and noticed that we have much in common.I think that you are a lucky man to have a good job and satisfied with it. As for me now it's my dream to have such a job. I love my profession too, but now it's very difficult in my country to find a good job. it's a great pity. I an a professoinal tailor. Soma years ago I finished High Women's School in my city and got a profession of a tailor and a hairdresser. The last one wasn't used by me as a job, I have only cut my mother's hair and she has been always satisfied with my work :-)))). Ny dream was to become a modeller, to create and design a new style of clothes and to study computer design. Then I finished sewing college to heigter my qualification. After that I finished school of models and dot the profession of model.That time I made my own collection of summer women's clothes. I took part in show demonstrating my own collection. But there are a lot of difficulties in this sphere of life in our country........ You must have enoght means or sponsor to be successful( the last one was not for me cos I didn't want to have any relations with a man only because of his money). That is why I tried tofind the way to earn money for living. I worked in a network company"Visoin"( you can read about the company: www.vipgroup.net). It was interesting working there, but I couldn't earn money for the more or less decent life. After "perestroyka' in our country we lost all our saving as many people did, so now it's very difficult to do something with out start-capital. I even stoped to attend the English courses, cos I was not able to afford it, after losting my job. The same about computer design. I took lessons up to the time I lost my job. And now ( I am very sorry to write you about it)If you wouldn't pay for our correspondence I couldn't reply your letters though I am very interested in you.I haven't got a computer at home, that is why I use a service of the marriage agency "Scarlett". I use a help of interpreter, so i have to pay for everything, which I can't afford. I see the system in the agency is like this. If a man interested in particular lady-client, he send 50$ per month to the director of the agency Tatiana Lavrichenko and it will mean that the particular lady-client has a free of charge service for the correspondence with a man who pays. The service included receiving and sending letters, translation, any pictures may received or sending for lady-client from the man who payed.In fact you can write to the director like admin@scarlett.marka.net.ua and she'll explain you the details. I'll try to answer your questions.I am honest, truthful andfaithful person, as my parents brought me up in a such way. My intentions are very serious too. i'd like to find my man, who would love me and protect against evel things, who would dive me his affection and care and I'll give the same in return and even double. It's a pity, but my father perished in auto-accident when I was 9 y.o. After his death, my mum worked very hard to give me the best she could.Now she is continue to work as a teacher. I've got a grandfather(81y.o.), an aunt, 2 cousins, a nephew and neice. We have lived close to each other and have good terms.In our family nobody has smoked and we prefer to drink white or red wine only on special occasions. I have beeb in former Czechoslovakia when I was 9y.o. My mother got a job there and we lived in that country during 3 years. I am fond of travelling very much. Every year I went to the Crimea in summer to have a rest, cos this place is so beautiful and I like sea greatly. I love nature very much and i enjoy to go in for sports when I have free time. I an fond of good music and dancing.Adore theatre and exibitions (art). 8 of March we went with my mother to the theatre where are we saw a nice musical comedy. It was really great!!!! I have been on many cities of Ukraine and Russia. By the way , my native language is Russian, but I also speak a little bi of Ukrainian :-)))))). I think it will be great to meet in person for example in Kiev. It's very beautiful city, I am sure you'll like it very much. Or we can meet in Zaporozhye, it's a town I live in. Michael, I have a lot to tell you, but it's very difficult to do in one e-mail. The only thing, I'd like to add now is that I believe in fate and destiny and i believe in nice people. in happy future and of course in true love! I I am a romantic inside and a great optimist:-)))) Please, ask me any questions and I'll always answer Sincerely.Have you ever been married? Why are you looking for your future wife abroad? as you asked I give you my home address; Maryana Pismennaya 69065 Zaporozhye Kiyashko st. 42-57 Ukraine My Birthday is 27 of March. What about yours? Have a nice day and I hope you enjoyed your vacation. I hope to hear from you soon, sincerely Mariana ( in Ukrainian it sound like Maryana) I hope you'll like my pictures.
Thank you very much for you interesting letter. I am agree with you that a letters never gives a full imagination about person, so only personal meeting can show that attraction and attachment which may take a place between two people. I'll gladly meet you in person if you'll have a possibility to cam to Ukraine. But of course, before it happen we should have to learn things about each other. I'll appreciate your recent pictures, as it's not fear that you saw a few of mine , but I am only your one :-)))). It's a really spring here in Ukraine, so i feel that my heart filling with so much pleasant amotions and I have a feelings that something very special must happen in my life soon... I hope very much that it connected with our pleasant acquaintance. Dear, I already sent you a few letters with pictures, so this is the last one I can afford, so please, write to the Director of the agency and ask the address how you can transfer her the money for our correspondence (admin@scarlett.marka.net.ua) I wish you the best and hope to hear from you very soon, Have a nice day, with hope, Mariana .
I hope you are fine. I just wondered where are you.Please, let me know if you are still interested in our communication. Warm regards, Marianna.

Thank you for your letter and late greetings, it was very kind of you. But I see your interest is not really strong, cos during all those days you could't find a time to write me. What a pity, cos I thought that something great will happen between us seeing the way our communication was started. I was so excited and you gave me a hope... but now I am again feel an amptiness and I don't know if I ever will trust to anyone... Or may be I am just a dreamer and the micacle I am waiting for never happen in my life. I believe that I deserve a better treatment... As my phone#. Why should I give it to that man, who write me simply pass by... I am really upset. Have a nice day, very honestly Mariana.
My name is Tatiana Lavrichenko, I am director of the marriage agency "Scarlett". I understood that you are interested in my client # 55 Mariana Pismennaya. I can consider that you have a good taste, but you may undarstand that the girl can't afford to write you any more. I allow her to write a few letters to you free of charge, cos the girl is really very serious and good-hearted, so I just wanted to give her the chance to contact a good man (hopelly). I see how she was upset when you stoped to write her, cos you really sounded nice for the beginning and it given hope for future successful result. Anyway, if you still want to have a correspondence with Mariana, you should pay to our agency 50$ per month and it will give her the right to write you very often. The payment including all letters and pictures she may receive or send to you and translations in case there is something not clear for her.By doing this you'll avoid all cost from Mariana's side. Most of men, who writes to my clients do this and by this they show to their ladies concern, care and support. Why don't you do the same? I am sure Mariana will apreciate it very much. If you stiil interested, write me and I'll explaine how you can tranfer the money to our agency. -- Best regards, Tatiana Lavrichenko mailto:admin@scarlett.marka.net.ua

Thank you for your message, I finally got your reply:-))). Mariana called me a few times to find out if there is some letters from you. Well, today I'll tell her a good news. Anyway, you can send the money for 1 month of the correspondence(50$) like: Ukraine Zaporozhye Bank "Aval"-Western Union section For Lavrichenko Tatiana Vasilievna. Please, indicate the control 10-numbers cod of the money transfer and write your full name and home address, cos with out this information I'll be not able to receive the money. Have a nice day, with respect Lavrichenko Tatiana- The director of the marriage agency "Scarlett"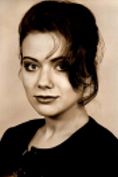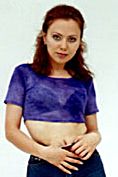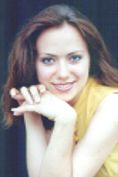 ---
Roza Pavlovskaya (Ivanovo Russia)
In the course of one month, there was regular correspondence. She professed her love and wanted to move to the states to marry me. She had money for a visa but needed $800 for a ticket so we could be together.
Letters:
Hi my lovely sweet friend Marc. I have read your letter. Yes we have some problems but I want that together we have tried to make as it is possible better. I can make the working visa through my firm so there is no necessity to worry for the visa. I have already given documents and money to registration of the visa and to me have told that it will be ready in 5-7 days. I very much hope that you will not wait and will try to send me money faster that I might buy tickets already. I need in 800 $ US on air tickets and very much I hope for your help though I shall try to find some sum of money and to facilitate your problems. I want to arrive to you faster and my sweet now it depends only on you. I already spoke as difficultly to earn such money in Russia. I and thought that money may stop our attitudes.I very much want to leave from here to you, I was bothered with my city, I want to see only you and to be only with you. I want to execute all your dreams and imaginations of me because I love you madly. I want to do only as you will wish. I very much believe in you and your help money faster. My address: Russia, Ivanovo, Zarubin street 64, apartament 97. Zip code 153000. My first name is Roza, my last name is Pavlovskaya. I haven't a telephone. If you will send me money that make it through Western Union. Also I want to know your full address as I have sent you. Yours Roza
Hi, my new friend Marc. I am very glad that you have answered my letter. I hope that we become good friends. I never had friends from other country, I think that Internet good means to find the present friends. My name is Roza. In your language my name sounds as "rose". I very much love flowers, it is especially these. I think that many girls love these flowers. And what is pleasant to you? About me: I was born in May, 1977. My growth 168 cm (5,5 in.s),weight 57 kg (120 pounds). I live in city Ivanovo that is near Moscow in Russia. Now I work as the singer at theatre. I love music, sports, cinema. I live one, but I have some friends which are glad to help me with any situation. My mum lives in our city 30 minutes of driving from my house. Excuse to me my English but
---
Oksana Verikina (Samara, Russia)
I'm a 30 year old man in Hawaii who was contacted by a women from Friends Finder saying that she was coming to my city. We wrote each other for a few weeks, then she ask for money. It's the same person who contacted Willy, the letters are the same word for word. I did some research on the net and saw this site so I decided to play with her. I keep telling her I have sent the money, but when she wrote back asking for the Western Union code I just told her to call me instead. She never called, instead she just keep writing so I told her to check out http://www.womenrussia.com/blackpage106.htmk and that she was famous. She never wrote after that. I hope this helps someone from being scam. Her email is ztn@online.ru and she also goes by Ruslana Abbyasov.
Ken
Letters:
The Regard my good. thank You for letter, - is vastly pleased. Hope that near by us with You all will well. I will arrive in America as mercenary worker. It will do on work in dry-cleaner's or deprives the supermarkets. This will be known when I will arrive in America. Itself I work at infant hospitals, trained nurse. Also I show the voluntary member of Red cross, I like to help the people and do it good. Work to me like and I much like children, but delivery vastly small earnings, at month I get 25 dollars. This vastly little, and whole hope on be earned in America. Alive I with father, more near by us nobody No sisters no no brother, ma from us remain when I there was 4 year. This vastly sad, but I hope that whole in the future will well. Itself I very faithfull and dedicated person. Like in the whole probity and only probity. Do Not Do to like the fraud and treachery. MUCH LIKE to prepare the food. The A great deal knows the recipes a cue prepare the food. The Play of Pit in piano, like ski. My birth day on july 28. I 24 year. The Children I have no. My growing 1 metre 63 centimetres. In America, which I must inhere 180 afterwards I must prolong its visa for 180 days else, for this I must hire the attorney, but I think that this will easy. The Hope on meeting with You. I vastly this wants. I must expect the answer with hope on majority to the best advantage. Always Your Oksana.
Hi my nice Kin. Thank you for letter, much with Your sides prettily. I shall arrive in America in city Honolulu. I is much pleased and hope on best. I shall work in dry-cleaner's or in supermarket. This will is known when I shall be in America. I will owe itself find itself home, hope that this will not difficult. I in first once meal in such country as America and much worry that beside me all well be. But I much want to work beside You and look at Your life. Can I will find its happiness and love. I so on this hope and faith. But I much worry that beside me there nobody no and I shall absolutely be one, no friends and familiar. At The Beginning Initially me will difficult but I hope on most best.I go on courses of english, but speak else bad. But hope that when we with You are met, I shall speak well. I to like Your country, I like Your people. To us from with Your country arrive the physicians, this there were remarkable people. They us speak about its country, as there well.I met with young people to surrender in its country, except sex and narcotics to it nothing not is necessary. I well-mannered much by strictly its father, and for me this unacceptable. The Main, this relations. The Confidence to each other, dedicated person and faithfulness. Like each other, enjoy and present happiness, its husband. Can You are shown the strange, but I else virgin girl. Beside me no time not there was men. I all time about this think, but surrender this impossible. I want to meet the man, and conduct with him first night that we like to each other. Forgive me for frank. Can I hurry, having said You about their own feminine secrets. I want to between you and me always probity in all. But the main, this certainly, our meeting with You. I its wait and hope on most best. About arrival, exact time and aeroport and name I shall write later. With hope on fast meeting, Your Oksana.
Hi my nice Kin. Thank you for letter. Is it Much pleased. Hope that we can become the greater friends. I much this want and hope that so this and will. I search for its happiness but nor as can not its find. Surrender in Russia much mans plenty of drink the wine and vodka and me this much dislike. Much narcotics and criminals. I want to find its love and will present him all that I have, return all that I have. I much want to like and be loved. I very well-mannered person and on good always answer good. Itself I much modest and calm, much like the children, like to do good and good. Live I only with its father more from relatives beside us nobody no. This much sad. The Father education me and taught me in this lifes very many. It taught me to like the people to pertain to him with love and respect. Never look rich it or no, main its internal world its soul. I really not important rich You or no, this absolutely not important, for me important YOUR internal WORLD, I think that this main for me. I think as for You be the main criterion in our with You relations - my internal world. I think that You agree with me. I think that on this foundation and be built the love a relations. Hope on Your answer, I shall wait Your letter with hope that beside us all will well. Respectfully yours to You Your Oksana. I live in Russia.
Hi my nice Kin. Thank you for letter, is much pleased and lucky. I write You letter with internet cafe, regrettably I have no building of computer. But I think that this not so important, main that I write You letter and want be met with You. Itself I very merry and witty person, like the funs and laughter. Much well step cantoes, and can sing on english. Hope that when we with You are met that I can sing for You, me will much pleasantly. In winter I ski, like to go in cinema and in library. I plenty of read and beside me very big outlook. Think that our with You meeting will be gentile and touching.I hope that I You shall like. I think that we find general language. I in this faith and hope that You too so think. Before fast appointment my nice, Always Your Oksana. If you want that I can send You its video tape, I think that this will better than simply photo.
Hi my nice Kin. As I am pleased and lucky to get Your letters. On work plenty , do not have time to peacefully to sit and write You letter. Beside me else no time not there was such men as You. I so pleasantly, and so well from Your letters, from Your words. Such feeling that we introduce;make familiar with one hundred years. I like me, more and more. I is simply surprised that such man as You, do not notice the american women (woman)s. You open and mellow person. The Whole Your internal world shows, whole depth of Your kindness. I all time think about You. For me ,with each daytime, become all clear my purpose. This meeting with You, want with You to speak and speak, You very interesting collocutor. Soon this happen, when I will be able, take You for hands and look You in eye. Kiss with Tender Embrace, Always Your Oksana. Thank you You for the address. My address for photo:Russia. city Samara a street Budarina 28 apartments 11.VEREIKINA OKSANA.
Hi my nice Kin. Greater thank you You for letter. MUCH And is MUCH PLEASED. My father much disease and lie in hospital. I much worry and worry for my father. All be my thoughts about its health only. Forgive me that can not much write. Hope that You understand me. Please write me although two word, I shall know that You remember me. Always Your Oksana.
Hi my nice Kin. thank You for letter. I am a great deal pleasantly gets the letters from You. thank You For troubling you my father. I You very grateful. My father became better and it feels good. Once again thank you You. My father wants You good luck everywhere and in all. It thanks You and sends You their own embrace. I pleasantly understand that sometime far off for by sea, lives the remarkable person, which expects me. I vastly pleasantly, and I want to speak You, its good friend,You I much like. I feel that I pull You. And I expect its meeting, as fate. This meeting will be for me, openning in other world. Happiness You and whole Its Family. Always Your Oksana.
Hi my nice Kin. Thank you for letter, much and is much pleased. For me to write You letters, so pleasantly and so with joy that beside me always good mood. Beside I can be such sensation of joy only then when I play on piano. I much like classical music and much ????? play. My father likes when I play him on evenings. It too big admirer musics and with pleasure listens any music although will be fate or jazz, it perceive all positively. It me all time asks that I play him jazz, particularly Amstrong, it its much likes and respects as musician. Yes I want You to say that I for You have prepared the gift, I its has done their own own hands. I think that it You will like. But this surprise and I You until shall speak what it is. I like to do the good surprises. I grow without ma and I understand that signifies not to have the ma. But my father to me to seem the most best pope (pa) on all globe. And I its much powerfully like. I want to like so its husband as Ilike its father and be him before the end of their own days dedicated always and loved. Hope that meeting our with You will be good and light. I wait it with such hope and faith in most best. Before fast meeting to happiness. Always Your dedicated Oksana.
Hi my nice Kin. Yesterday in organizations I have reported the flight route. Such feeling that I once again was born. In Samara in Moscow I arrive august 7. four days I shall live in Moscow to prepare the documents. Moscow (SVO) - Paris (CDG) 07:15 - 10 august 2002 09:25 - 10 ??? 2002 Air France 2545 Y Paris (CDG) - Los Angeles CA (LAX) 10:15 - 10 august 2002 13:00 - 10 ??? 2002 Air France 0062 Y In Los Angeles we must take the ticket in Honolulu. Hope that You understood me well, my nice. I so wait first meeting and first kiss. Hope that it will the most debt and hot. Always Your dedicated Oksana.
Hi my nice nice Kin. Thank you for letter, I lucky that can You soon You to see. Soon for me to begin the new life and me much interesting as all this will occur. I much lucky in the most begin its inhere in America I meeting the remarkable person as You, this much important for me. I think that good attitude begins in friendship. With confidence, time and attitude, friendship grows in love. Then, when there is love, must then be an obligation. The Man for women (woman) only... and woman for person only... no others. Together, their 2 lifes become 1 life passing single way. And they support of constant each other. They are dared together, they cry together. They spread the joy a children together. They help each other with home problems. They are interested each other when ill. They are prayed together God! They surprise each other with small grants (the gift) to show the love. They each other helps realizes the hopes and dreams of lifes. I so think and hope that You with me agree. This formula of family for my consciousness. Beside us with You all will much and much well. With my sides, I give You promise You never wake to feel sorry that have met me. I will do all the best for its part. I want that You like me. I enclose;attach hereto efforts. I want You to like. Think so it and happen. Before fast appointment my nice, before fast meeting. Always Your dedicated You Oksana.
Hi nice Kin. Last night in hospital to die my father. I all time to weeping and bewildered. I can not itself to believe that my father more no on land. My father to base in morgue and burial in three days. I much terribly and I much am afraid to see my father a dead. Forgive me for my audacity.You could help and send 230 dollars. I search for and ask beside all their own colleague on work that I help. I nor when itself this did not allow, but my situation cross out Whole my pride. I came with funereal agency. And has heard what price that bury my father. Casket cost (stand)s 170 dollars. grave Cost (stand)s 95 dollars. The Catafalque cost (stand)s 58 dollars. I You do not write, how much me will cost other expenses. Me burial of my father will cost beside 390 dollars. I had their own money beside 74 dollars. But so much for little. Forgive me, but I more write You can not, beside me much powerfully pain heads and all time to weeping. If You dare me help, that send me on system WESTERN UNION. Russia. city Samara a street Budarina 28 apartments 11. VEREIKINA OKSANA. To regret I can not immediately, when will arrive , return You money. For this me will necessary time. I think that under first salary in America, I You all return. Once again forgive me, and please do not take offence on me. With thanks to You, Your Oksana.
Hi my nice Kin. Thank you you for help and support, I shall remember this always. Forgive me, but write me much gravely, I all time a weeping. Hope that You understand me. Shall write after bury. Your and only Your Oksana.
Hi my nice Kin. Forgive me for my obtruding, but I can not cash in Bank. You should write me code from ten number. Once again forgive me. The Burial in two days. I in shock simply and can not much write. Respectfully yours to You Your Oksana.
Hi nice Kin. I You understand, You insult on me. Forgive me please. Tomorrow burial. Respectfully yours to You Your Oksana.
Hi my nice Kin. I has buried its father and me much gravely I all time a weeping. I can not believe that my father more no near by me. I much sad.Yesterday I went on grave of its father and much weeping. I much outlive the death of its father. Before arrival in america remain much little time and me necessary, plenty of do the deals. I want to sell its apartment and begin to collect the documents. Hope that all will well. Before fast meeting my nice, Your and only Your Oksana.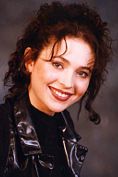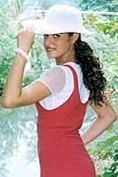 ---
To send your own story, please click here
Click here to support Black List
READ ALSO:

ANTI-SCAM GUIDE - Read how to make scammers to leave you alone themselves, and choose the right girls from the very beginning.

Dating Scams - The real picture of international introduction industry
Scam - Article by Anatoly Neverov
Reliable Dating Services - where to look for a Russian wife
Russian dating agencies - how do they make their money?
Cheap Russian Translations - Russian-English/English-Russian translation: fast and comprehensive.