Tatyana Stolyarenko aka Oksana (Kiev, Ukraine)

I am a single guy 43 years old from the United States. I was contacted by her on a website cupid junction. I had a profile on there and she wrote to me saying she wanted to start a new life. I sent her money via Western Union. The first time the money was sent to a Emma Levchenko in Kiev. The second time it was sent to Oksana Degtyareva. They were finance officers for phony agency. I will enclose for you photos and correspondence. I want her caught and jailed. She is a thief and a criminal. Her name is Tatyana Stolyerenko. To make a long story short she scammed me out 3500 dollars promising to come over in a student exchange program. After the initial money was sent she asked for a boarding fee of 1500 dollars to be able to fly to the United States. I was sent a phony contract which I will attach for you. Her phony agency which never existed was ConnectingHearts located in Kiew,Ukraine. Please post all info for me. I really had high hopes with this girl and I was very excited about our future. Her letters were very real and compelling but it was all lies. I will sent you all correspondence I received in order. Thanks for helping me. T. Moresi
Letters:
Letter 1:
Hi Tom, I receive you email address in other letter. :) thank you for you reply :) i live Ukraine. i hope this ok. my ad not correct. i not know how change sorry :( i very happy you reply me. :)) yes i prefer mature man because they wise and more serious about life and family. this important to me. I speak and write English pretty good, but not perfect. I learning very fast. I do not have a computer at home and can not click to hyperlink either. :( I register with agency to send and receive e-mail when need . When I not able to reply quickly, this is problem. It cost some to send for email in ukraine. Please not worry about I forget to you ok. :) I am look for a sincere relationship. Men my country are most time drunken or do not want make commitment and to have family. I only 25 year, but I very mature and I learn most about home and family value from parents. i have for one brother. I would like to start a new life and have family of own. I speak to my parents and they wish best for me, but my dad don't believe possible sometime. He think I silly to find happiness on internet. He think no man in other country will send for me and that man only to play internet. This not stopped me. I register with agency that can make for my documents, visa, tickets, etc. This my dream! :) I told my father of what I planning, and costs, and he cannot afford for costs. Agency can make for me visa and plane fair under special program for students. It called foreign student exchange. I would be allowed into foreign country for 3 months. If I become married or obtaine work visa, I could stay longer or stay for always. I don't want to scare you away with marriage of course. :) But I want to be sincere and honest with you of what I want in life, and hopefully, we match. I think i need only look in you eyes once, and I think then I know for sure about heart :~). If I to arrive and it not work for us, I atleast make chance meet you and try make a life with you once. I would really like to meet partner in other country. I have friend who put ad like my ad and meet for her soulmate. She then fly to other country to meet her partner. They become married and plan for family together. They live California. I would love for this to happen me too. :) I am very dedicate, honest and treat partner with great sincerity. I hope that you sincere to meet because I would love to meet person who has sincere heart also. If you are sincere with meeting and want woman with good value and respect to you, and to know place as woman, maybe you reply to me again, and that we meet possibly. I don't have any doubts or hesitation about my choice to make this step in life. I know this what I want. And if could, I would leave today to meet my partner and i not be scared this chance take. :~) I ask if you interest me, that you not to write for other girl. I not jealous, but I give all my heart and effort to decision and want same from partner who interest me. I am client at agency that can help me with leave Ukraine to meet partner. my cousin also work this agency and am wait for hope to meet my soulmate and leave very soon. Once my account pay, I can leave less 2 weeks. So you see how to serious I am I hope. :~) Where exact you live and exact work you to do? send to me you telephone and i can to call you. I do not have phone, but I may have chance to use friend's phone or call box if you sincere want to meet. I have chance call you in my next day i think. Love Tatyana, not forget send you telephone... i look forward speak you :) Connecting Hearts Club 12 Hospitalna St. ., Kiev 01002, Kiev, Ukraine Ekaterina Smirnova, Account Manager, Dmitri Kolobov Orlov, President Please email ConnectingHearts@mail.ru for more information
Letter 2:
Hi Tom! ;~) Thank you for nice letters :)) i very glad you send to me you thoughts each day :) !! I really want meet and hope we to find happy future. i hope you for sincere. you not say much in you letter. :( In begin relationship, I want to tell to you all. So I start with let you know about problem with my account status and I to reach close to deadline. I not expect you help me pay to process so that we to meet, but i hope you to consider if it really you want meet to me. Well, more information me. I am 25, I've never be married and I not have children. I live city Kiev in Ukraine with parents in apartment house. I have a dog I love very much. she name Putts. :) She is very pretty and cute. I do not have a computer or telephone at home. My father suppos to buy telephone soon but it is big investment in Ukraine to have own phone. I use my friend telephone when can. It's not easy for me to get around because have no car, and life here not hold many promise. I a very romantic person by nature i think. and i believe in real love. I looking for my soulmate and I know that if search for real love I will some day to find, even this way use internet. :) I optmistic and I have good sense humour, I full of energy and love and ready to share my life with someone special. I am belief comit to one man. I would like find a man who some like my father and with his value. Although many young man try talk to me, I more interested in secure man who is good knowlegable, kind, loving and true to me. I will never leave a man like this, not matter to age or to looks. i not this shallow. My country condition much different. A woman is not common to leave man. Its usually other way around. And the woman goes on for long time after by herself. With meet you, I am not seek citizenship in you country. I want to be happy like all people. I want chance in life to be good wife with good family. I can be very happy with husband who love me no matter age or look. i think man worry about this too much when meet to me, so they i not have chance show to he that they handsome or special to me for many reasons. not only one or two. I just expect that man respects me and loves me and family and take me out sometimes :~). But mostly, I want to help my man as he probably works really hard to support me and family. I don't like games. and I not play games. I am very honest and i think considerate. I have very good heart and I dream alot about love. Each night I hold my Teddy. But now I want hold my man. :) I want to spread wings as woman and I want to do this with man who love me and protect me always. I know I be taking my chances with a new man, but in life we can find no happiness unless we willing to take chance. So I can say, I have trust that you will love me and protect to me, at least I will do all to earn you love and I hope you will spend some time letting our love grow together when we to meet. I not looking for casual friend or penpal. Correspondence is expensive for me and so I take it very serious. I do not want play on internet. I want to start my life with partner. I don't know what else to write you about myself. If you have questions, I will answer to my best. Please remember, I cannot always reply very next day. E-mail is expensive for my poor budget, besides, I hope we can save some conversation for when we should meet or that I may to call you sometime from friend's or agency. :) You can ask me everything and we may have chance be together to build life, a family and fulfilling both our dreams. I get so excited about this life. :)) I want you to think of me as I would think of you. We do not have to be apart. Why should we? Life very short. I want as many years with my partner as possible. Your heart will tell you. If my fate, of what believe to be fate is right, your heart may belong to me even now... ;) Am I right? :) i hope so. When I am meet to you, I should tell you, that I will not let you go easily. If you good to me, I will not let you go at all. ;) I'm not like some woman, who bounce from one guy to the next guy. I give EVERYTHING in my heart to make my relationship work. I have only had 2 boyfriends in all life. They were both too immature. But I hurt for a long time after each. I don't want to through again such immature relationship or to hurt this way again. There is way we can to meet very soon. In my process, I can obtain visa and obtain place in student exchange program to meet you in you country. My process is 1790 usd. I have not to prepare for this cost. It is almost impossible for income in Ukraine make this costs. :( I only to hope you able help me with agency cost for process. :) i receive cost of living check after 30-days from program for 1100 usd, and then for 2200 usd next 30 days. I can to repay you with this fund once I arrive. In case you want know more about process, i already tell agency send to you details. you should receive soon. My deadline to process is come soon and i hope i find right love, because i ready to leave ukraine now. :)
With all love, Your Tatyana... I will call to you when you send telephone ok. :) i look forward speak to you :)
Letter 3:
Dear sir: My name is Ekaterina Smirnova, account manager for Tatyana Stolyarenko, our client. She has asked us to send you some information regarding the processing of her account. We understand that you may be interested in her arriving to your country to meet with you. Tatyana's account costs is $1790. This will cover all of her legal documents, visa and travel costs. Please be aware that Tatyana has a deadline of June 17, 2002, to begin her process to your country, otherwise she will need to reapply. This deadline is mandated by government department sponsoring these programs, not our office. To reapply, her process could take between 6-10 months to be reapproved again and there is no guarantee that she would be approved once again. Tatyana is currently in preapproved status and can be made ready in 5-7 working days time from start of process. Because she is quite close to her deadline, if you decide you want to sponsor her, please inform us right away via e-mail, and we will forward the information on how to make payment arrangements, etc. Meanwhile, we will need the name of the International Airport you would need Tatyana to arrive to. Once we retrieve payment, Tatyana will be processed and ready for travel to your country within 5-7 working days. For your convenience, I've included a breakdown of cost below:
Service Description Cost
Open Acct Preparation of New Account 300
Visa Enrollment Foreign Student Exchange 200
Qualifying Process Process confirmation of
physical test, interview and
background checks 100
School Registration Enrollment to school w/30 day
waiver to attend 300
Airline fee Tickets to any International
Airport 640
Misc/fees Embassy, E-mail and various other
process fees, etc. 250
CURRENY = U.S. Dollars Grand Total 1790

Tatyana will arrive on Student Visa status. However, she will not be obligated to begin any schooling for 30-days. This means if you two would like to become married or engaged and reapply for marriage visa or fiance visa it will supercede the restrictions of student visa. Tatyana is looking for serious relationship with you of course. She does not expect more than that. Our process is simply an avenue to put you two together. Do not worry, we will be sending many instructions, along with all of your options as packet with Tatyana, both in English and Russian language. If you have any questions, please feel free to forward them via e-mail. Sincerely, Ekaterina Smirnova, Account Manager
Letter 4:
Dear Mr. Moresi: I have spoken to Tatyana and given her your telephone number to contact you. She will have full access to email once her account is confirmed. She was very excited also. Tatyana's account costs in all is $1790. Transaction for payment will need to be made to our finance officer via Western Union. Please prepare transaction to our finance officer in the following manner: name: Emma Levchenko city: Kiev country: Ukraine (not Russia) Other forms of payment may risk expiration of Tatyana's deadline, as we have to hold other International forms of payments for 30-days. In addition, electronic currency transactions need to be individual to individual. If you would like to pay by way of credit card, we do know that Western Union will accept this form of payment as cash advance from credit card for the transaction by telephone or in person. Western Union telephone number in your country is 800-3256000. Once payment is made, please e-mail to us reference number, ("MTC") number if using western union. This is reference number received from Western Union at time of receipt. We will then process Tatyana within 5-7 days, and keep you apprised of the process as it develops. This will lock Tatyana's account to your name as receiver. We will not change this without written notice to you and Tatyana. Attached herein is contract in microsoft word format. We still need your full address to complete documentation and prelock the account to your name. Sincerely, Ekaterina Smirnova, Account Manager

CONTRACTUAL AGREEMENT
SERVICE PROVIDER: Dmitri Kolobov, President of CONNECTING HEARTS CLUB (lic. no. RU7884351)
LOCATION: 12 Hospitalna St. ., Kiev 01002, Kiev, Ukraine
SPONSOR: Tom Moresi
DATE OF CONTRACT: June 11, 2002
ACCT NUMBER: Acct K-107
PROCESSEE: Tatyana Stolyarenko
PROCESS COST: $1,790.00
---------------------------------------------------------
On the DATE OF CONTRACT set forth above, the undersigned SERVICE PROVIDER promises to process PROCESSEE, client member of Connecting Hearts Club in Student Exchange Program, to depart Ukraine to the resident location of SPONSOR upon completion of Student Exchange Process and receipt of PROCESS COSTS to our any of our accountants representing SERVICE PROVIDER at Connecting Hearts Club. Upon receipt of PROCESS COSTS from SPONSOR, PROCESSEE will be made ready for departure to SPONSOR resident location by nearest local airport to that of SPONSOR's resident. Process will complete within 5 to 7 business days upon receipt of PROCESS COSTS, afterwhich, PROCESSEE will depart Novosibirsk. Upon default of SERVICE PROVIDER, the whole sum of $1790, without fee or other administrative costs will be due immediately to SPONSOR within 48 hours via electronic transaction, unless otherwise specified by SPONSOR. Default shall include the failure of the SERVICE PROVIDER to complete Student Exchange Program for PROCESSEE as described herein. The monies shall hereby be payable in lawful money of the United States currency. Upon default of SPONSOR, SPONSOR would be refunded $1790 minus $50 process fee within 48 hours via electronic transaction, unless otherwise specified by SPONSOR. Default shall include cancelling of interest by SPONSOR within 15-days of receipt of payment by SERVICE PROVIDER. The monies shall hereby be payable in lawful money of the United States currency. In any action brought under or arising out of this contractual agreement, the SERVICE PROVIDER, including its successor(s) or permitted assign(s), agrees that this contractual agreement shall be construed in accordance with the laws of the local Government and International Law thereto. SERVICE PROVIDER is not liable for changes in foreign government policy unrelated to process herein. CONNECTING HEARTS CLUB By: __________________________________________________ Pavel Alekseev, Vice President CONNECTING HEARTS CLUB
Letter 5:
I try call you, but no answer you phone :( I just find out from agency you pay account.. I SCREAMED!!!!! I say to manager YOU TELL TO ME TRUTH? She says YES!!! You going to US to meet Tom!!!!!!!!!!!!!!!!!!!!!!!!!!!!!!!!!!!!!! I DIE, I CAN'T BELIEVE YOU SEND FOR ME MY LOVE!!!! I KNOW THAT I LOVE YOU!!!!! I KNOW THAT WE MAKE IT!!! I CRY ALL DAY!!! I CAN'T BELIEVE, I JUST CAN'T BELIEVE.....!!!! I LOVE YOU TOM!!!!!! You prove you LOVE FOR ME!!! You not just talk, YOU REAL MAN. Man of action, not words.!!! I will promise to be GOOD partner!!! I will cherish you for change my life!!!! I can not to type more. I shaking and SOOO HAPPY and to cry... :(... I can't believe you make official OUR FUTURE TOGETHER!!!!! Oh Honey, thank you for care about me and care about us. You will not regret!!!!! I go now to family and tell news!!!! My mum and daddy will not believe... but they will be SOOOOO HAPPY I FIND FUTURE IN THIS WAY !!!!!! I not feel too good at first, NOW i don't think ANYTHING can make me sick again !!!!! :)) You CURE ME ALL BODY INSIDE AND OUT!!!!! I LOVE FOR YOU TOM!!! You BEST MAN FOR ME!!!! You wife Tatyana Moresi,.... :~) May I say?
Letter 6:
Honey my process complete and i go to make flight schedule today to see if possible make flight now and I TRY CALLING YOU outside, but not connect. :( Call box here are not good. HONEY today I get ALL PAPERS!!! I READY!! Next I go airport office and give voucher for tickets. I asked for flight date. They send me Customs for Boarding and Release process. There they make for check in day of flight with all papers. Customs check all papers. The officer to tell me don't forget BOARDING FARE when you return!!! >:| I say WHAT IS THIS FARE? They to tell me I need 1500 usd to board flight!!! WHY IS THIS?? Officer say Customs require that in order to leave my country and enter other country, you must have money in pocket sum of 1500 usd. I GOT SO SICK!! I asked for his supervisor and they to talk with me for 1 hour. There is no other way!!! :~( I told to them I HAVE NOT this amount, and my flight must be made now. They say nothing to that! Officer say it is new policy. WHY THIS HAPPEN??? :( I did not know about policy or this fare!! I ask agency manager and they did not know either. I have been crying in office all day. i feel so foolish... :( I to check everything and am responsible to not make mistake. But this was not visible to me. My country make happiness hard for me once again. What am i do? I WAS HAPPIEST GIRL IN WORLD when I complete papers, now i saddest with this news. You my husband to be, and now I REALLY NEED YOU! I NEED YOU SO MUCH love. I go crazy to lose chance!!! :( This fare is required ONLY for pocket to board plane. I DON'T SPEND or need pay something, I JUST CAN NOT board plane without this as pocket money. I ask officer why need this, and Customs says many girl go to foreign country with no money and become prostitutes or commit other crimes to survive. They say this helps to stop this happen!!! YOU HAVE CHANGED MY LIFE !! You have made for us a REAL FUTURE!!! I would DIE if something change that!!!!! MY LOVE, please to believe me, I did everything can. I hope you not break faith me. You have ALREADY show to me ALL LOVE in your heart and make place for us a home. I not want lose chance leave!! Honey, agency give for me 500 loan. Please send for me 1000 soon as can. I have only $50 for food and some personal things to buy. I BRING ALL MONEY. I just WANT TO LEAVE THIS place forever and to BE SAFE IN YOU ARMS!! I know I will be safe with you. I don't feel safe here even though I live all my life here. :( Honey, I check reply and try call you again. I am getting not to sleep until I know everything will to be ok. I can't stop to cry. I feel like such fool. NO ONE TOLD to me this!! it only one week or two and I WAS COME meet to you :(! Honey, Please don't let them to ruin everything!! Please honey! I want be with you. i canT to type more. please to help. I will keep money safe and bring with me when I arrive to you! I will to check agency begin in morning my time until you get my message. I try call from call box again also. Honey.., i so sorry i not know this. I am smart and thorough, but this was never I could see. i ask agency to receive boarding fare me from you. i not have easy way to bank. they already to take me to airline. they nice people with me. Svetlana say she write you about too this day. This also surprise to they and other girls leaving this group. I depend you love. Tatyana Moresi...
Letter 7:
Dear Mr. Moresi: All of our clients in this group told us of this boarding fare requirement right away. We had never heard of this fare. Apparently this was incorporated on June 1 this year. So we checked into it and we deeply regret to inform you that it is new policy of customs. I don't know if Ukraine Embassy would even have this information. In fact Customs informed us, Canada and many other foreign countries are setting up boarding fares policies. They said, this boarding fare is assessed to make sure girl has way to live in your country for certain period of time. Their effort is to filter out girls who may commit prostitution and other such crimes in US to survive. They will not take reference from your country that girl will be provided for. As you might expect, this would not be certain. We regret that this may cause some inconvenience for you and Tatyana, but she can change flight date for a later departure. And we can assure you that what she informed us is correct. I feel very bad after compliment from you on our work, that we could not detect this early on. Just an unavoidable snag it seems. At least it is not fee, but rather pocket money requirement. Tatyana will return this to you as soon as she arrives of course. And we would like to help. If you need, we can loan Tatyana $500 if you promise to send it back to us upon her arrival. Then you will only need $1000. There is still a bit of kaos, while we have all of the other departing clients to inform who have flights going out also. Tatyana has informed us that she wishes us to receive this fare for her. In case you are able to resolve this issue right away, you may prepare transaction to one of our finance officer as before: name: Emma Levchenko city: Kiev country: Ukraine (not Russia) We will make sure travelling checks are prepared for Tatyana to be safe. We are very sorry for the inconvenience, and hope that you are able to resolve this issue without a set back. Sincerely, Ekaterina Smirnova, Account Manager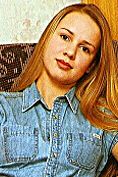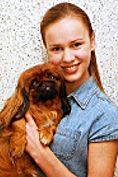 ---
Eleonora Sviridova (Dneprodzerjinsk, Ukraine)
I am a white 39 year old guy. I contacted Eleonora from Dneprodzerzhinsk via a net introduction agency while looking for a friend. After three emails I was hit with the classic scam when my new friend asked for money to pay for an operation for her mother. I have subsequently reported this scammer to the agency, which is removing her profile. The scammer's details and text of emails are below. Email Address: elona_so@smtp.ru Name: Eleonora Sviridova Address: Ukraine, Dneprodzerjinsk, Lenina av. 71-a ZIP/Postal code:51929
Email 1: Hi, thank you very much that you write me, but...I must tell you that I live in Ukraine in city named Dneprodzerzhinsk. Please, forgive me for I write this. I live in small city and I decide to write that I live in more well known place. Forgive me that I have done this. I live in poor country and in very small city, but I only want to find my love in this world. If you want to continue communicate with me then write me back and I tell you about myself and my wishes. Kiss you. Eleonora from Dneprodzerzhinsk.
Email 2. Hi, thank you very much that you're not dissapointed in me and still want to write me! Now I want to tell you little about my life. I have include some of my photos for you. I also can send you more photos with my next letter. Now about my life: I was born 18 september 1977 in small town Dneprodzerjinsk on Ukraine where I still live. My childhood was good, because my father works on big industrial company. My family was very good.I write this because then I have 16 years my father dies from insult. This was shock for me. I cries many monts. I remember him. He always was very good with me. I and my mother was most important people in his life. He always carring about us and love very much. Then I was 17 years I have entered in trading university. Here I studies 4 years and receive diploma. Now I work in parfum shop. This is all my life till today. If you want to know about my family then I have no brothers, but have one sister called Lida. She live in city Lugansk now. Also I have never married and have no children. I live with my mother. She work now too. That else I can tell you about myself? Maybe I can describe my body? I have deep-blue eyes and blond hair. I like long hair. My height 173cm (5'8") and my weight 54kg (120lbs).I have some boyfriends then I was in universuty, but they was not serious. Most of them looks at me only on as girl with beautifull body. They don't carre how I am inside, they don't carre about my feelings. I have finished studies and...Sorry, I have looked at clock and I need to run back to work. I write you rest about my dreams and wishes tomorrow, then have time for this. Kisses, your Eleonora.I want you to write me letter about your life. This is very intresting for me to know much about you and your
Email 3. Hi, dear. I'm very sorry that I leave you in last day, but I really need to go to work then. I promise to write about my dreams and wishes and that I want to find in my half...I have finished studies and understand then that I need in this life. That I need man who all ways will love me and carry about me. My friends describe me as honest, beautiful, clever, quiet, kind, romantic and faithfulnest, but I never brag by it. Also I very love children, but I haven't my child now and dreamt o have later. Sometimes I look movies. I very much like movies about love. But most of all I like to read the novels. Also I like silent slow music. I often dream as under her I shall dance in embraces of my lovest man. I very well cooks and I like to do it. To me does the favour to make new tasty dishes by my hands. I love nature: sea, ocean, sun beach, mountains, trees, lands. All that are romantic and beautifull. I like a nature and animals. My dream is to visit mountains and to breathe by cool clear mountain air and to enjoy silence or to observe sunshine on a coast of ocean. To feel a salty sea wind by all body. But it ismy dreams. And really I want to find the kind and careful man.I want that he always was near to me. I want to spend with himdays and night, all our time! I very gentle also want to presentall my feelings that unique prince, which will find me. I want to love and to be loved! I want to feel warm and gentle embraces, in which it will not be terrible anything. I want to wake up in the morning and feel that my honest men near to me. I want to know that I am necessary to someone in this huge world. I want to live happy life, instead of rich. Because among rich there are a lot of unfortunate people and them it is sincerely a pity. That's all that I want. Whether to become ready you for me by my prince and to love me? The way to my heart is in sincere and gentle feelings. I'm very happy that we found each other and maybe we can meet someday and look eyes in eyes. I want to say you "Hello", smile and kiss you gentle. And when walk hand-in-hand and enjoy each other. Oh, I send you other my pictures. Hope you like me on them. Write me and tell that you are that man that I looking for and that I don't need to search any other, that I need only you and you need only me. If this is true then I will be only with you! Kiss you many times.Your princess Eleonora.
Email 4. O, my lovest! I can't write much time.. I have very big grief. My mum passed a road...Behind a rudder there was a drunk driver... There was a failure. When I hear about this awful incident, immediately has gone to hospital. A condition of my mum very hard. The doctors have said, that it is necessary immediately to make operation to her. It's very expensive,and our medicine is in a very pitiable condition therefore I must pay for operation. But it costs $970, and I managed to collect only $680.I try to find the stayed money, but I can't. It is necessary to make operation immediately. If not time, I would find stayed $290 but I haven't time. I can ask of the help only you. My mother is very dear for me. When we were left by my father, she was the unique people who always cared about me and understood me. Now I am obliged to make all that in my forces to help her. I can not look as my mum dies on my eyes! Please, if you can then help me. I will pray for you. I was in bank and there is Western Union money transferr system. This is only onefast way that I have found. I have found out about transferr: You need my full name Eleonora Sviridova and my adress Ukraine, Dneprodzerjinsk, Lenina av. 71-a ZIP/Postal code:51929 I need your full name, address and 10-digital money transferr control number (you must take it on your Western Union operator).If you can help, please, help me as soon as possible! I feels very bad now. I'm in despair! I'm waiting for your answer and pray. Love you.
Good try! But she failed! Drew
---
Marina Nizhpapa (Lugansk, Ukraine)

91000,post box 50, Lugansk, Ukraine Phone: 380-642-498-354 sun9@crosswinds.net (her e-mail address)
I responded to an ad in American Singles. That took place In July of 2001. I just found your page and decided to contribute. The lady in question is Marina Nizhpapa from Lugansk, Ukraine. I think she was used by the Agency Crosswinds. I sent a brief letter introducing myself. She responded with a long letter written in acceptable English. In the same (first!) letter she went straight to the point about mine paying for her correspondence. I became immediately suspicious and suggested we have a phone conversation in Russian (I do not need a translator). I was given a phone at some strange place where Marina supposedly worked. Several times she repeated her request for money. However, she sounded somewhat uncomfortable and, thus I think she was used and intimidated by the Agency. I refused to pay for correspondence but instead suggested a meeting in Kiev or St. Petersburg. She said that she would have to come with an escort to "protect" her. I guess I was supposed to pay for that as well. I refused, but received several other letters with some "juice". There are some of her pictures. It was surely a very young girl based on our discussion (17-20) but she may not have been the one on pictures or she may have been asked to cheat foreigners of their money. She also mentioned several times that she has a written agreement with the Agency, which prohibits her from writing on her own. She also supplied an address being a P.O. Box in Lugansk. Her pictures have popped up several times on other sites for a year or two. I did not send any money. I was very attracted to this girl though. Overall, Lugansk seems to be a capital of a "marriage-dating" fraud. However, not all girls there are fraudulent. It is difficult to distinguish between bad and rotten apples. The only way to have some assurance is: 1. hire a translator in the USA to help you communicate 2. never rely on letters - insist on a phone conversation from work or home 3. Ask for as many pictures as possible with relatives, at home, some scenarios 4. Come to visit but NEVER use an Agency!! There are American Hotels in Kiev, Moscow or St. Petersburg. Use them! 5. If you are to buy tickets buy non-refundable using a credit card through airline agencies in the US Make no mistake: Russian girls are mainly decent, honest and want a family. They will make you happy and will be great wives. But as with a stock market - do you homework!! Good luck
Letter 1
My darling _________!!! So glad to read your Russian words by English letters! A little bit about myself. You should know me not only how I look on picture but also know my inner world. As you know already I am 19 years old. Yes, I am too young but I am serious enough, who can achieve everything I want. Now I study at the University and after finishing it I am going to be a doctor, children's doctor. But at the same time I work like a nursery in the hospital. Not I live in Lugansk with my girlfriend, we rent a flat for two, she studies with me at the University. My parents live in the other town, it's not very far from Lugansk,50 km. I have a sister, she is older me, she is a professional in athletics, she is a master of it. We are very friendly but we are tow different characters. She is very shy and silent girl but you can see always smile in her face and I am sure that you will like her very much when you meet her. What can I say about what do I like to do?? Ok,you should get to know it and only after this you can understand my soul and me. I try to be very honest with people, I never betray and I hate it. I am very open person and like this feature in people. I am very trustful girl and I 've burnt because of this very often. In our country very dangerous trust to people. But I always treat people as I want they treat me. I want to build very strong and friendly family where always love and respect present. But in our time very difficult to achieve this goal. I love my parents very much and always proud of my family. My father is a policeman and I think I have his character. he loves me very much and I spoiled with his love. My dad is also very open and easy going person. I proud of him very much. My mother works at the baker's shop. They are perfect couple. My mother is very calm and tender woman. She always tries to avoid all sharp corners in relationship. If they have serious talks or something else they always go somewhere to be alone and back with smiles and very happy. We never know what is going on. Now when I grew up I know that it's very right decision that children shouldn't know anything bad and unpleasant side of life. And we never heard bad talks between them. I saw only that they try to smooth all trouble without screams and reproaches. They always found understanding in relationship. The wisdom of my parents helped me to understand how we should build families and how to act in family life. I don't try to find ideal man, and I don't want to rebuild him. Everyone has his good sides and his bad sides. We are not ideal. But we should understand each other or at least try to understand. And if you made some mistake you should try to find a way to change it and manage with it together. I think, and it's very sincere, if two people love each other they can be happy and any circumstances won't prevent them to be happy or apart them. ______,my dear, I think now you understand me betterand you know a little about my soul and me. if you have any questions lease ask, I will answer all your questions. Don't be shy. With impatience I wait your next letter. Kiss you. Marina. PS. My dear, as you know I use the service of the local agency because I don't have my own computer and I don't want to lose our communication. Is it possible for your to pay for your letters?
Letter 2
My darling ____________! I have received your letter. It was incredible huge joy for me. All my life I dreamed to get an acquaintance with well-educated,intelligent,caring man. I was impressed by your pictures!!! I've found you very attractive! Although for me very important 3 volumes: honesty,regard,love. Difficult to know a person from the letter, but your purposeful,frankness,sharp mind made me huge pleasant surprise. Understanding,care,tenderness,respect are very important between two people. To share views,opinions,to decide problems by civilized way. I'm trying to be responsible. Always keep myself away from unmeritorious people,smoking,alcohol,never used drugs. I like life and to laugh. I like all kinds of music, prefer classic. I fond of nature ,especially wild nature. My parents have a little house in suburb where I cultivate plants and flowers. Like very much romantic dinner with beloved man. Dream about several days on the solitude island where universal language of love allow understand each other without words. Dear, I admire your business activity... You are fantastic man! Love, Marina. P.S.My address:91000,post box 50,Marine Nejzhpape,Lugansk,Ukraine. Please,caII me :380-642-498-354 from 16 till 18 on Ukrainian time after the 10th of May. P.P.S. I like to wear different clothes, prefer classic and sport kind; like to kiss very much(of course not with anybody); looking for a faithful man for a family; my values I'll send you in next letter; like beautiful underwear; with pleasure will meet with you any place you want, just you and I;
Letter 3
Dear ________,I enjoyed reading your e-mail. I was right about you. You are not only so intelligent, you also have abeautiful personality. So want to know more and more about you. I appreciate the things you adore in life, your goals, your hobbies, and your idea of having a strong and lovely relationship with the woman you want to be forever. So want to create durable family... Now I'm studying... I really like my field and pretty interested in doing research. Hope for a great future. I think, all students have an interesting life. My mother said that these years are the best. I love traveling. I enjoy learning about different cultures and make new friends. I love to try different food, Ukrainian is my favorite. I like cooking (when I have time, because of my part-time work I sleep only 6 hours a day). I think a glass of champagne and a candlelight can make any thing tasty!!! I enjoy out door activities like biking, swimming. I also like reading and interested in different kind of music. What are you looking in your life? What do you expect from your future partner? The most important things for me is if he knows who he is and what he wants in his life. I like somebody who knows how to compromise in a relationship. I'm looking for a man with lot of class, yet not selfish. I don't see class in luxury cars or expensive costumes, I see it in his personality. Like to be with somebody who can have a place in my heart and would let me be in his heart. Somebody I can't wait till I see him every day. Like you, don't want to play game with the one and love the most. Want to be able to trust him and let him to trust me, It's this a wonderful feeling to have, to have somebody you know you can count on when you need him the most. My darling, hope we can have a chance to meet each other. If things work out between us, it will be perfect to come and visit each other. Please tell me more about you city and if we can meet each other anywhere else. How comfortable are you to come to Ukraine (Sn.Petersburg) in case if we want to meet? There are some of my pictures. Hope you like them. I like to see more of your pictures too. Tender kiss for you till I see you!!! Marina. P.S.My telephone: 380-642-498-354,please, write me on post box, because I rent a flat with my girlfriend and sometimes we change our apartments.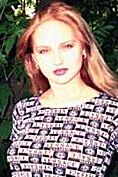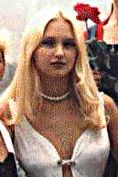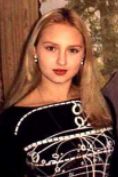 ---
Oksana Rybakova (Krasnoyarsk, Russia)
The correspondence began as an email FROM this girl. She said she obtained my email from a singles service www.oneandonly.com which founder is www.match.com We corresponded for about a month. She was nice... seemed to "fall" for me a little too fast. haha. What made it odd was that she would ignore some of my questions and then address others. The last email raised red flags when the "money" problem came up -- she even listed the exact amounts! Here is her info to beware of: RUSSIA Krasnoyarsk pushkin, 5-28 660094 Oksana Rybakova oksik_2610@pisem.net
I wont list all her emails because they are the same as the ones already listed previously. But her photo needs to be circulated because she always included one in each email. Here are the ones I did not see in the others info about her.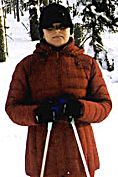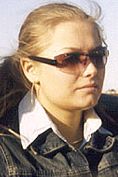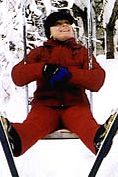 ---
To send your own story, please click here
Click here to support Black List
READ ALSO:

ANTI-SCAM GUIDE - Read how to make scammers to leave you alone themselves, and choose the right girls from the very beginning.

Dating Scams - The real picture of international introduction industry
Scam - Article by Anatoly Neverov
Reliable Dating Services - where to look for a Russian wife
Russian dating agencies - how do they make their money?
Cheap Russian Translations - Russian-English/English-Russian translation: fast and comprehensive.