Below you will find codes for banners and links to insert in HTML source of your pages (change YOUR-NICKNAME to the nickname that you will receive from ClickBank)
Links to the HOME PAGE of Russian Brides Cyber Guide
The URL for the HOME PAGE is:
(Replace the word "affiliate" with your affiliate name)

Banner 1 ( 88x31, 6 Kb )


Banner 2 ( 88x31, 2 Kb )


Banner 3 ( 468x60, 15 Kb )


Banner 4 ( 468x60, 8 Kb )


Banner 5 ( 468x60, 8 Kb )


Banner 6 ( 468x60, 9 Kb )


3. Links to the book "How To Find And Marry A Girl Like Me"
67% affiliate commissions!
Your affiliate URL:
(Replace the word "affiliate" with your affiliate name)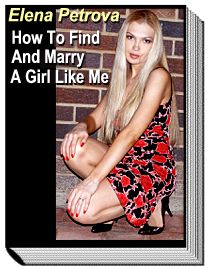 Promo-texts:
---
New E-book by Elena Petrova:
"How To Find And Marry A Girl Like Me"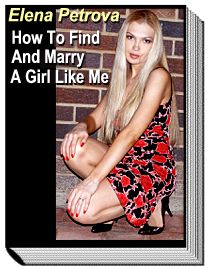 This is not just another book about "dating Russian women".
This is the book that will change the way you look at Internet dating. It will boost your success rate with Russian women in an instant. You will have more girls that want to be with you than you can handle!
And not just ordinary girls! They will be beautiful, intelligent, but most of all - HONEST AND SINCERE! You will be the one to take your pick!
Want to marry a girl like the one on the picture? Click here
---
---
---
More images for the book promotion (save the file on your computer):
jpg files (white background):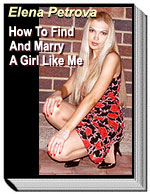 transparent gif files (any background):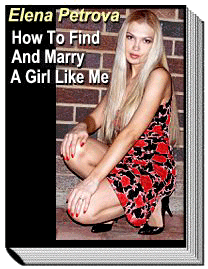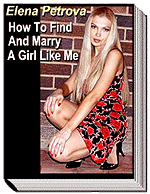 ---
FREE-to-publish articles to use on your site - you can use those articles with your affiliate URL!
---
If you have any question regarding becoming an affiliate, please Contact Us