---
Ekaterina Sokolova (Novosibirsk, Russia)
Starting on March 24, 2002, I received letters from Ekaterina Sokolova (katy5555@pisem.net) very similar to those you have already posted. She had read my profile on romanticmates.com. Her profile is elen200820. After the fourth letter, she asked for $298.00 for a visa. She wanted it sent via Western Union to: Sovetskaya 74, 23 Novosibirsk, Russia. I have not sent any money to her because it was all too fast and didn't smell good. I decided to do some research and came across your website. After looking through your database, I have determined that she has also used the name Lubov Bazhenova of Orenburg, Russia. The attached picture is one of the same ones she used under that name.
Kevin Bachman
Her first letter:
Greetings my new friend Kevin. Congratulations from Russia! I am pleased, that you have written to me. I very much would like to study (find out) more concerning you. My name (name) - Ekaterina, I live in the best city on light - Novosibirsk. Probably, it is necessary to inform a little about itself... My mark on a horoscope - ???????. Was given birth January, 27 1974. Growth of 170 centimeters. Weight of 54 kg. Formation (formation((education)) (maximum((supreme)) maximum. I was not for the husband, and I have no any any own children. I have no brothers and sisters. My father has left us with mum when I some were more absolute small. Since then I about it(him) did not hear nothing. About my reference(manipulation) (appeal) look at my photo. Please has arrived to me a photo, well??? I shall be very pleased to see them. I have no any any children. My favourite colors - bright. It is possible to inform, that the motto of my life is " do not do(make) to another, that is direct you do not wish ". What I estimate in people? Kindness, opinion (wit), tenderness, fidelity, sense of humour... And the main thing - honesty! I hate anger, envy, lie, treachery. And still - vanity! Certainly, everyone has lacks (I also not an ideal). The main thing, that them was a little!:). Unfortunately I have no any any phone of a house. I work as the medical sister in children's hospital. I very much love work. I to speak in the English language it is not a lot of, but now I continue norms (categories) at studying the English language. Now it - is a little about my interests (interests). They ARE WELL VERY EXTENSIVE! First, I do not appear life without MUSIC (capital letters!). It means - only "inventive" or, at least, talented. What is exact? Beatles, Speaking Chapters, Pink ?????, Deeply violet, Queen. Classics. By the way, I very much love working (alive) music. In the second, I very much love books. Actually, without them life also would lose much. I read, basically, "classics", novels of love and philosophical things (???????????, it is repeatedly re-read, Thick, Pushkin, Sholohov... Well it - is a lot of Them!) . The directory - " the Owner (master) and Margarita ". Thirdly, I love cinema, Films also I look "clever", but genres actually anyone. I like Mastroini, Kluny Hofman, De Niro, From directors Koppoly, Parker, Torontino. ????????, Ryazanov, and it is a lot of, much... All and to not enter in the list! And fourthly, my weakness - I very much like to spend to spend for kitchen to prepare (to go) for new dishes and salads. I simply adore it!! I liked (liked, a favorite) foodstuff it " Russian borch ". This very tasty dish I would hope, that it was very pleasant to you. It still... Nevertheless I very much love an animal (especially cats). I have a cat, it - the name (name) Boris. I adore friends (them a little, but all from them are checked up by years). In general it is possible to inform, that to me of very sociable person. I want to find, that unique and unique in life with which I could share I (share) all life. In a choice I do not want to do(make) a mistake. I would like to know in the greatest possible degree about you. My intentions are very serious. I in me directly here have not found worthy to me directly the person and therefore I have decided to try to get acquainted through the Internet. Therefore I can write to you 6 days in one week. But, unfortunately, I to not have the own computer and therefore I shall write to you with the internet cafe. I think, that we shall be good friends or even more. On what I to hope. I would like to hear your ideas which you wish concerning the future. I hope, that you find, that my words are interesting, also, that it starts to helpto study (find out) to you me little bit better. I wait the answer from you again. You had such desire - write!!
Your new friend
Ekaterina.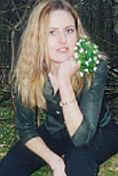 ---
Ekatrina Belousova (Chelyabinsk, Russia)
is also Lubov Bazhenova of Orenburg Russia
This is a warning that she's changed her name and is still doing same. I didn't lose anything but two-weeks time and the emotions. She sent me last email on: Tuesday, April 23, 2002 4:15 AM Asking for help in costs:
" The given visa of the visitor to cost 65 dollars. Directly visa of 45 dollars and 20 dollars for the sanction of stay to territories of USA during 90 days - medical inspection, it is all to cost 85 dollars. In general(common) me it is necessary 323 dollars."
And full directions on how to send it,
"After you will send me money you should inform me control number of translation (MTCN) it consists of 10 figures"
Attached photo of her in winter in Black coat with tiger stripes, hair done up like a crown.
We had only sent a total of nine emails. She would send about 4 paragraphs, I sent sometimes a page. My reply to the money request was a list of 20 questions about our letters - she had said she constantly read over at night. She has not responded in two days. I would think she'd say something if not a scam.
The Sunday prior to her request I had talked with my sister & brother-in-law on why a 27 yr old girl in Russia would be head over heals for me, a 40 yr old, single guy in Ohio not making any big bucks. They said to check out web for Russian Bride Scams. I found the same photos she'd sent me posted on blackpage61
First contact from Elaterina came to my FriendFinder mailbox, said she liked my "Structure" and would like to know more. She sent it on Mar 26th 2002 but I didn't view it till about April 7th. Got curious and wrote. I told her about the dating & dancing in the States. Read her FriendFinder profile and said I liked a gal that admits she gets angry and not always "soft & fluffy". Appeared to be someone that had recovered from the hurt of a bad relationship. Said would like to find out about her and things in her country but wasn't looking for a bride.
She seemed excited in response about having an American friend. This was the first contact she had got from her email request with the service of services was glad I hadn't disregarded her letter. Seemed that she was responding to questions I'd asked. (One of first questions was what was her favorite Beatles tune - I still don't know... Ah Gril, Gril. ) Said was just ordinary 27-yr. Old Russian girl, gave her weight & height and talked of work as a Dance-Master at a children's School. Seemed we were comparing our likes and dislikes in sports & music. She told how her children had won a city dance competitions that made her very proud.
Was fun to get an email each day from the other side of the planet. She wrote back a mess of words - I laughed. Said she was using a translator program but could speak English and was learning more daily. Figured I could help correct English if she taught me some Russian. She sent a photo of her in black winter coat crouched near some rocks - looked rather young to me for 27.
Letter Friday, April 19, 2002 4:44 AM
Hi my liked Norm. Today I with impatience hurried in internetcafe more soon to check up the electronic letter box. I have found your letter and my heart was filled with a heat and to knock with unknown force. During our correspondence I have understood that you very good person. Also that you stand my attention. Also I hope that I stand yours too. You the man which I searched for all life. And when I have seen casually your structure I at once have fallen in love with you without memory. I became similar to the mad girl, raving love. First I was afraid to admit to you it, thought that when you at once will hear these words you will laugh at my feelings. You see I then did not know you so well as now. But during our dialogue I have not kept the feelings inside myself and they have escaped outside. Now I do not hesitate to admit to you it. I love you very strongly also want to leave for you in marriage!!!!!! I for ever yours. I hope you you will not break my dreams concerning you. Also you will be my husband in the future. I do not want you to lose for anything!!!!
(Photo of her at red brick coffee bar in green blouse & black leather jacket -nice with them green eyes)
Ok, the rest of story:
My letters were getting longer by the 4th but I told her not to fall for me. I was still going out to clubs and dancing but had her on mind at the nights end when left alone. Send her back her 2nd photo (standing on beach with black coat) with old photo of me with same length hair from 70s. By the 5th email I'd been to the library to check out books and tapes on Russia. I'd also surf for info about her area. I did link to a Russian Bride Scam site but didn't see her name and just read 1st page info - bookmarked. Her phases in English were still getting a chuckle from me "When to me was only 20 years, I actively was engaged in the pedestrian tourism by a camping. It was fine time when we gathered with friends at a fire at night and listened to songs with a guitar. We could stay at a fire all night, it so perfectly look at a flame of a fire. And you were fond earlier or now of a camping?" Charming right? Like 20 years ago maybe she was sitting on Lake Michigan shore when I was picking & grinning at college age girls. I sent photos of me and of the beach and trees back home cause she'd talked of liking nature so. #4 Photo she was sitting on a mossy log. Email #5 was when things changed. She then "dared" to tell her folks about me.
I'm not putting much of what I wrote to her but a lot was telling how everyday life went and about family members. There wasn't much vulgar talk, just playful flirting about words different ideas from views in photos. Oh, yeah sure said I like to be that "favored person" she longed to dance with. Did some playing with Russian words and asked how she's say " You're my sugar sweet candy". She never did come back with Russian lessons. Well I'm still reading and curious to learn some of the language. That might be the best thing she did for me - sparked my interest.
Well from email 6 on it was "You are man I've searched for", I think about you always. How can we be together, It started to seem like she wrote them without reading my letters. There was almost no reply to questions or connections other than of this longing to meet. I wrote a lurid story and poem and she'd say my letter was "interesting". I was having my doubts about this "your only" like virgin bride that's waited 27 years just for me. Told her that and wanted to hear the real person's story. She purposes marriage and being my husband in email #7 and think I'll post that here. #8 she starts -
"Hi my dear Norm, I hope, that my last letter has not caused you an attack of bewilderment. You probably will ask me, " why so fast? ""

#9 is like I said above where she has to see me now - send the money. My reply to #7 was about 3 pages and full of other options for us on this path of friendship or love. I told her I had feelings but thought she deserved a life with a younger man. Told her to maybe find someone near her that she just hadn't noticed was looking. That I thought I should do the same.
I tried to be a friend to this girl. I was looking for a way not to hurt her feelings. Think the tables turned there! I saved all our emails. If you get contacted by her and want my story email me at: thisandekat@yahoo.com I'll try to check that once a week for a few then monthly.
Norm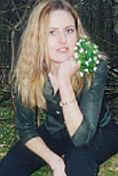 ---
Inga Akanaeva (Krasnoyarsk, Russia)
Money was to be sent to:
ALFA BANK,
Lenin Street,
121, Krasnoyarsk,
Russia to Inga Akanaeva

but was not! ( A friend warned me just before sending money!) I was contacted through CassualKiss.Com:
I was contacted first. Inga claimed to be using another friends personal to get contacts. The personal was under the name "Kisa". I responded and said that I was not looking for serious relationship, but would enjoy corresponding. I made this clear several times, but the letters from Inga got progressively serious, the last one being signed, "Your future wife".
Being a sucker for a sad story, I bought her lines about her husband dying in a car crash and his partner cheating her of the business money. Her broken english seemed fake many times, with such sayings as: "Yours to capture me, a waist of lower" ( an interesting thought), yet some sentences were well written, particularly the ones with info about how and where to send money. Even though I was not looking for a relationship, I felt hurt to have been fooled. I can only imagine how much it would hurt someone who has both their heart and money taken from them.
Bill Santos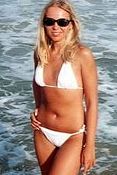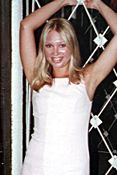 ---
Lubov Bazhenova (Tyumen city, Russia)
My name is John E. from LI NY , and I was caught with my guard down, I had just been seperated and went on neodates.com and I even blew off some good girls from my own country, for I had so much trust in this girl that I did not open my eyes, even though I had my doubts,because she didn't answer certain questions. We cummunicated for 4 months, and as I fell further in love, I had less contact with her and she only called me when I was at work, even though she new I worked from 6:00 AM to 2:30 PM. She would call around 7 or 8 oclock in the morning and leave a message. She needed 305.00 for visa passport and I sent $400.00 out of my heart to help her out and to get a phone so we could speak, she goes under the name of Lubov271 on neodates.com .
Her mothers name is Marina, and fathers is Pavel, and best friend Natasha with dark hair. and the lady at the school she worked at named Rasia Navalina who always gave her trouble with using the school computer. Her address is LUBOV BAZHENOVA, TYUMEN CITY RUSSIA, Western Siberia, 59,lunacharskogo, 2, 625001
I sent the money - it was urgent on a mon night - and e-mailed her the MTCN #. BY FRIDAY I STILL HEARD NOTHING, SO I CALLED WESTERN UNION and found out that she had just picked it up. So I started to get very frusrated, by the way, her E-MAIL address is Lubov_you@fromru.com, and I have an e-mail account there too for I was sending special leters to her but had no comment on them , so I opened up an account on fromru to see if my letters were coming out in the same format I was sending them in. Well, after all of this, and no thank you for the quick money sent. After 4 days, I went to Fromru.com, and since I had a free account with them, I had an idea on how to work it, so I went to her address and did not know the password, so I clicked on forgot password and like a credit card you need to answer a test question, her question was 1, so for the answer I put down 2, and I did not get the password, but it gave me access to change the password, so I did. And when I went into her account and saw what I did, I cried for she told me that I was the only one she was writing to. So I took immediate action and took the 4 other American letters and forwarded them to my home e-mail and then I wrote to them from her account and told them to write back to my home e-mail, and then I deleted them so she didn't get them, and one of the letters had a MTCN# to pick up $350.00, I could not sit back and let my fellow Americans get scammed by this person or group of people. Yes I e-mailed all of them with a voice message for it was way to much to write, they were thankful to me, especially the one that just sent her money, and no I did not send plane ticket $ for I felt we needed to talk on the phone first, and yes I e-mailed her to let her know that I was the one that put a damper on her scam. For days I kept changing the password back and forth with her till she changed the answer on her testquestion, and thats when I let her know. Yes, I lost out on $ 800.00 and my heart was hurt for a day, but I feel good now and I am scamming the scammer.
John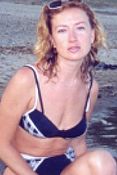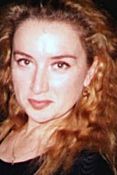 ---
Lubov Grigorieva (Donetsk, Ukraine)
I'm a single guy, 28 years old and living in The Netherlands.
On the 9th of January I got her first email through Friendfinder.com. She wanted to have nice pen pal friendship and after it she wanted me to pay her ticket, visa, and new passport because her old one was not valid anymore.
Her ID there was lubok555
Her date of birth is 14th of January 1978
She convinced me of her good intentions and I also talked with her over the phone sometimes. She told me that the number belonged to a friend of her father and she didn't have phone at home.
After a lot of letters I trusted her so much that I paid her in total $950.
She postponed her trip to me 2 times with the excuse that she had a flu and that the agency cheated on her. I have a real friend in Kiev and this friend sent an email to Lubov that she should call her and she would help her with difficulties with agency. Probably Lubov was scared to be found so I didn't hear anything from her anymore.....
The phone number of her friend is still working but nobody is answering it. I can't give it now because Interpol will try to find the owner and if I publish it here the chance of getting her is smaller.
Here are the two addresses that she gave me. And I used it for the Western Money transfer
Family name: GRIGORIEVA
Name: LUBOV
UKRAINE
DNIEPROPETROVSK
ALEXEEVTSKIY DISTRICT
PROSPECT PEREMOGY
House 162, Flat 267
After sending her card by post this address was found to be nonexistent. I got the card back so she told me that the street-address changed to:
Address: UKRAINE
DNIEPROPETROVSK
AVENUE GEROEV STALINGRADA
Post code:49005
House 162, Flat 267
Both addresses were checked and do not exist. I want to warn everyone of this girl or whoever it is!!! I'm going to Ukraine next week to try to find that person. I also was at the bank and they are also going to investigate this. I hope that everyone who has information for me will send this to me. Because when I'm in Ukraine next week I will need all help that I can get!!! I will also send all information I get to Interpol.
Bram
bderix@wish.nl
Letter 1
My dear Bram!
Thank you very much for your reply letter and your lovely photo. I even did not expect that you will reply me so soon. But thank you very much, I am really happy to read your news and to know that I have attracted your attention. I want to tell you that I am OK. Being the student at the Dniepropetrovsk University, I am on the long vacations till the middle of February. At April, I am finishing the University and I will get the diploma. In March I should Pass many exams and I am preparing to do it. At the University I am studying Languages. Now I am studying English, would be very happy to pass TOEFL. In the 14-th of January I will have a birthday, I will be 24. My free time I would like to spend with my friends, to go to the disco. Sometimes, I like to watch movies, and reading Russian Classical literature. In the morning I like to run, to get the portion of the fresh air. But not now, when it is very cold. Today the temperature is -25C. It is very cold. I need a little of warmness and love. To my happiness the Internet club is not very far from my house. And I came here to check my mail. I was very happy to discover a letter from you. I am very serious in the search of my partner and I am happy to get known you as you seam to be very kind and sincere person. Just like I am. I have a lot of interests and ambitions and the main is to create the reliable and friendly family, and to have children of course. I have a lot to tell you about myself. Even, I writing some poems and essays. I was studying for 5 years and only now when I am Finishing University, I decided to begin a search of my husband. I have never thought About it before, I was studying and attending a lot of clubs. Bram, I hope you will tell me more about yourself. My dear, I have to stop, as my time is limited. The other members of the Internet club waiting when I will free this computer from my presence. A lot of children are waiting to play computer games, and I am nerving them, As I am typing too long. They do not understand that I am in the long life search And I am not playing. I send all the best wishes to your friends and family and I wish you all the best.
Hope to hear from you,
Luba.
Luba mailto:lubok4@fromru.com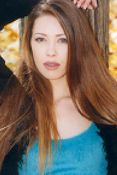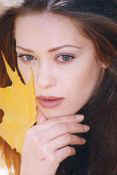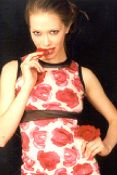 ---
Masha Kuklina (Surgut, Russia)
I am a single white male, 34 years old from America. She contacted me through the internet from a personal ad that I had on http://www.areyoualone.com. From the first letter until she asked about money for a visa was about 3 weeks. I did not send money though, I am putting this here so others know about her.
First letter
Hi my new friend Erik . A thank to you for the so fast answer. I very much to wait it and is very glad to this event. I am glad that you to understand me and to decide(solve) to write to me. I think, that it will be interesting to you to learn(find out) about me more and I shall inform you all necessary information. Also it is interesting to me to learn(find out) and to study about you maximal. I to live in a small country town, which to settle down in east of Russia. My city refers to as Surgut. my city very beautiful and I to love it(him). I to live in one of areas of this city. Our city very green as in it(him) there are a lot of trees and parks. Also our city to surround the very large and rich woods. The population of our city makes approximately 300000 inhabitants. My city to settle down in 5000 KM from Moscow. This city strongly to differ from the large cities and to be rather silent. The life in ours city goes slowly. I to hope, what your city also beautiful and I to want slightly to hear about it(him)? Further I to tell to you it is a little about itself. My birthday of September 1 1972, that is me now 30 years and call me Masha. I to think, that you already to understand, that I to have very serious intentions to find to myself the half and happy family. I to want to meet which man to love and which to love me to lead(carry out) with it(him) all life and to be pleased to each day carried out(spent) with with it(him). I to think that our purposes coincide also you to want to make too most. I was never married and had no children, but very(very much) to love them and hope that can to have this happiness so children to decorate our life and to do(make) by its(her) happy. I also to want to learn(find out) about your personal life and about your attitude(relation) to children? For me it is important that you were single now and is honour with me! It was pleasant to me to receive from you the answer and I to hope that you to understand mine English. I to wait your answer.
Sincerely Masha.
Letter - falling in love
Hi my love Erik . I am mad is happy to see your letter and to know about your feeling to me. I try to learn(find out) maximal about that how to arrive(fly) to you and to meet you. But I to learn(find out) today, that for meeting I should make out the visa and to go in Moscow. In Moscow me for a long time to wait my brother. I already for a long time to promise to arrive to it(him) and at last at me to appear such opportunity. But I shall go in Moscow with very good news to him(it), that I love you and very much to want be with you. My brother is ready the help me in all. It(he) is perfect to know the city and to have much familiar. It(he) to promise me, that I will not have problem in city and with the visa. It(he) is ready me to give the apartment, that I lived there all these days. I have not enough patience to wait for it The light moment in our life, I want faster to meet you, that To kiss you in lips, to look to you in eyes and to tell To you I LOVE YOU!!!!!!! When you far I feel myself lonely, you are very necessary to me. The ideas on our speed meeting heat to me soul and heart, they do(make) me happy. My girlfriends already for a long time have noticed that I Began to look happier and cheerful, I am happy That I have you. I wait for our meeting, as young The schoolgirl of the first appointment in life. Tomorrow I to want to go in a travel company, which is near to our work and to learn(find out) about the visa more. I to think, that I you to please such news and soon our dreams become a reality.
Your love
Masha.
Letter - the cost of a visa to come to the United States
Hi my love Erik . I today am very happy as to receive the letter from you and to learn(find out) more about the visa. I today in morning to go in a travel company and me there to give the information how to receive the visa. They have given me advice(council) to take the visa of the tourist, This visa to refer to as B-2 and term of its(her) registration 15 days, she(it) is valid during 90 days. But she(it) should be made out in Moscow in the American embassy, this firm can not give such services. They to tell, me, that all that the visa, it to have the passport and medical information is necessary for registration. This visa to cost 300 dollars. It is the large money for me and I to not know what to do(make). I have my savings, but only will suffice me them on flight up to Moscow. Almost each day I see sexual dream about us with you, it(he) very much has liked me also I want To tell it(him) to you. Me has dreamed as we with you we meet and we go together, as you take Me on hands, we go to you home. Then we go in a bedroom and you Begin to undress me, our hearts are beaten synchronously, we are passionately kissed and Also we become very close to each other. And it for me the largest happiness in the world. I to love you and I begin to understand that love this such strong feeling, I am glad That I could test it(him) due to you.
With love
forever yours
Masha.
I emailed areyoualone.com and also her webservice. Her email address so if someone else has is mashutka5@mailru.com I also let her know it was not going to work sending money, because I know the reality of what a visa costs and the chances of her getting a tourist visa. It is impossible.
Erik Nelson
Sauk Rapids, MN, USA
heimbrauer@mn.astound.net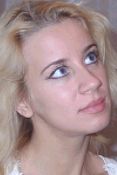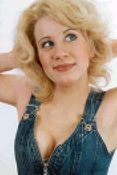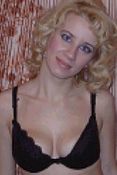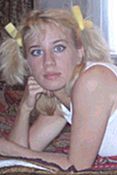 ---
Natalia Moronenko (Tomsk, Russia)
I recently had an ongoing exchange of emails with a lady who identified herself as Natalia Moronenko of Pushkina str.27-E, appt. # 54 of Tomsk, 634003, Russia.
Her email address is tothehappiness@yahoo.com
Supposedly, Natalia was a medical student about to graduate from medical school. She was 23 years old, a very attractive blond lady, with a nice photo of herself standing next to a poplar tree and another photo with her standing with fellow lady students.
We had a very nice exchange of emails. Everything was going fine and we had decided to meet. However, I was very hesitant about traveling to Siberia to meet this lady.
My lady suggested that she could get a visitors visa to the US. I enplained to her that I understood it would be next to impossible for her to do that but she replied that if she got her mom to change the ownership of their property into her name, that as a property owner, she could then qualify for the visa.
So, the next thing I know, she informs me that she has changed the ownership of the property and had checked with an agency in Tomsk and that they have a package which would include getting her an exterior passport and arranging all of the travel arrangements and it would all be complete for only $1,200.00 USD.
She preferred to travel to the US rather than to meet somewhere like Cyprus, explaining that it would be more real to see my home and my city and all. Well, that's all well and good. However, I wasn't born yesterday. I'm going to think long and hard before I send $1,200.00 to someone I've never even met half way around the world.
So, I decided to check with a marriage agency in Siberia to determine if this lady was on the up and up. I contacted tskhai@mail.tomsknet.ru and asked if they had a service to check out the existance and intentions of this lady.
I received a very good letter from them with the following advice plus the offer to check out the lady for $50.00 USD.
1. Does she have a computer at home?
2. Does she correspond through any other agency? What is it's name?
3. Does she have a telephone?
4. How many photo's did she send you.
5. Does she speak English? Does she use translator's services?
6. Did you talk with her over the phone? How many times?
7. Where can we find her profile in Internet?
8. If you don't want to order our full service to check if she is a scammer or not, please send the first letter and first ( not best, but first) photo from her anyway. We'll try to tell you something about her anyways.
"Don't send her any money while you are not sure she exists and really wants to meet with you!"
I thought this was all good advice, most especially the last.
Well, five days passed from the time lady love requested the $1,200.00 USD until I received an email back from her that she had found a new love.
Yeah, right! Well, if so, at least I've still got my $1,200.00 and my self respect. Nevertheless, I was thinking with my balls rather than my brain. An easy thing to do when one wishes for marital happiness and seeks a bride from half a world away.
Guys, don't send money. Keep your money in your pants. Don't let the scammers ruin your chances for happiness.
Stephen
---
To send your own story, please click here
Click here to support Black List