---
Anna Molchanova (Volgograd, Russia)
Requests money for cousin to pay Russian Mafia.
I had been corresponding with Anna for around a week. We shared about half a dozen letters. Things were going great then I received the following letter. Apparently her cousin was in trouble with the Russian Mafia and needed $750. When I first got the letter my initial reaction was to write a nasty letter back but I played along and have got her address. She never received a cent from me and never will. If you have started correspondence with her or if she initiates correspondence with you - don't waste your time. She is after one thing - money! She initiated contact with me through the Online Gentlemans Catalogue provided by this web site. I fully recommend this service even though this questionable person contacted me through it. I am corresponding with quite a few real genuine women because of it.
Her letter
Dear Dave. It was a big pleasure to read you letter. If you'd even know, how much you mean to me! I'm thinking of you all the time, every day, every minute, every second and I even saw you in a dream last night. You know, darling, I thing that I won't be able to write you the next few weeks, because I have to work very-very hard from morning till night now. You see, my cousin was in need of money, so she (stupid head!) borrowed them about famous russian mafia!). And now they want money back, but she does.t have ones!!. And unfortunatly no-one (exept me)can help her.I know, that it sonds a bit like fairy-tale, but it's true. Every exening when I go to sleep, I hope that it is just a nightmare and in the morning it'll be over, but... My lovely Dave, I'm very embarased to ask you of it, but she borrowed a huge sum of money (750$) and I'll have to work for so many time to have it and those people don't want to wait. (my salary -120$ by month) I'm very scared about my cousin, I think that they may do something very awful to her! Could you help us with the money please? I promise you, that I'll return everything to you (may be not immidiatly, may be in parts) as soon as I will be earn something. I just really need someone's help now and I don't know whom to ask for it. My dear, I'm so afraid to lose you because of that stupid situation, please, don't even dare to thunk that I need you only for money!! I PROMISE you, that if you help me now, I'll sure give you everything back. But if it is a problem for you or you doesn't want to do it (may be you have your own reasons), I'll understand you. But I beg you - don't think bad of me. If you can't do that thing I ask you, just forget everything is going to be allright in the end. Remember thet I love you very much! I hope, you are missing me there, just like I miss you!
Love,
your AnnA.
.S. I send you an ocean of my kisses and my feeling, which are high as a mountain! Would you please give me your phone number so I could call you? I think it's time for us to hear each other and talk. I just want to hear your voice! Hope to hear from you soon! Bye!
My reply (to get her address)
Hello Anna, thank you for your letter. Once again you looked very beautiful in your photo. Anna, I feel so bad for your cousin. I have heard terrible stories about the Russian Mafia. I hope she is alright. I hope my letter didn't get to you too late. I was out with some friends tonight so have only just seen it now. Please, how can I help, do you have an account where I can send the money too or somewhere to mail a cheque too. I am really concerned for your safety and that of your cousins.
Regards
Dave
Her Reply (Bingo, got you now you scammer)
Hello my dear Dave!
How are you?
I sending to you letter from my work and letter will be very little. If you really want to help me, it is very good of you! I promise, I'll send you everything in return (as soon as I will earn). I was in the bank today, so, they told me you can send me money or an account, or Western Union. I don't know how you can do this...
Wait you answer!!!
Love and Miss!
Your ANNA!
KISS!!!!!
My address:
Anna Molchanova
Socialisticheskay 20-A 33
Volgograd
Russia
400074
Dave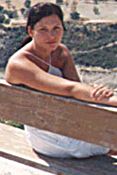 ---
Ekaterina Strelkova (Yoshkar-Ola, Russia) Alias: Katya

My name is Dennis, I am a from Australia. I am 47 Years old, and I was about to be scammed bigtime by the abovementioned person, before I got to see your site. She asked me for 2500 dollars saying that 1000 dollars would be refunded to me by way of a one way ticket. When I told her that we shouldn't rush it and I would meet her in her country in April she wrote back saying that I should at least send her 500 dollars to start the visa processing. Several people on your site have had the same pattern of letters from this scammer. The person I have been talking was listed in the Friendfinder.com service, to which I am a member. She has had the following listing with that service. v_katusha. Her e-mail address is (or was), pretty_kitty@fromru.com. she first contacted me. It has now changed recently to pretty_kitty@hotbox.ru You can still contact her on these emails. I do not wish to list all the letters from her as they are identical to your previous victims but only the last letter which I decided to write to her leading her to believe that I was interested in sending her the money. This was after I knew she was a scammer.
Letter 10 (dated April 13, 02)
Hello, my dear Dennis. How are you, my wonderful love? I am well. I thought very much about you, my darling. I very much have become missed of you. I so am happy, that you again have written to me. I thought, that you have found other woman. It was very - very bad for me without you. Sometimes I long could not fall asleep on night, thought of you. But now all my sufferings and fears behind. I am happy, because you again have written to me and has said, that still love me. Now I am the happiest woman all over the world. My dear Dennis, I can not live without you. My darling, I very much want to be your wife. You will be the most perfect husband in the world. I shall be love you all life, I shall be to you the correct wife. My mum love you too, considers, that you are the best man. The age is not main for me, main - I am very strong love you and I can not live without you. I very much want to be your wife. I wait for your following letter.
I love you, my Dennis.
Yours Katya Gxxxxxxx. (My last name)
P.S. My home address:
Russia, republic Mari-el,
city Yoshkar-ola, street Lebediba,
house 60b, apartment 3.
My full name is Ekaterina Strelkova.
I now intend replying her with a link to her scams and and one of her tragic money request letters to one of her other victims. I am sure not to expect a reply.
Dennis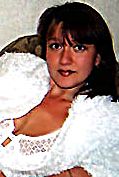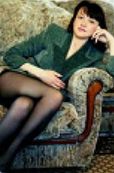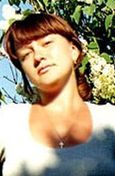 ---
Galina Navalihina (Krasnoyarsk, Russia)

I saw this story on the blacklist and am seconding it. This girl is a real piece of work. My name is Mark, 34, single, no kids. Below is one of her many flowery letters she goes by the email galinaru@fromru.com. What a great sob story I can already feel the tears:)!
Letter
Hi, honey Mark!
I miss you badly, honey. I love you so much. I can't be apart from you, it is so hard. You are my life, I want to hug you so much, to feel your warmth, to look into your eyes, to feel myself happy and safe near you. I am sure everything will be Ok and the destiny will work for us and we will be happy together. I often think about us and try to imagine our life together. Sometimes I feel you so near and close to me. I even feel you on the distance. I feel when you are in a high spirit and when you are sad. I am happy when you are happy. I want to be with you so much and I though about the ways for us to be together. So I tried to do something for us and decided to go to the Embassy to check what I need to come to you. So, to come to your country I need to make some paper work and to get visa. It will take some time, of course, and to pick up many documents from my side. But I will do everything which depends from me. But there is one thing which upsets me very much. You see, I need to pay for getting visa. And you know that my salary is too small for it. I don't want to complain but you know that I have a difficult financial situation here. I have a great desire to come to you, to see you at last and only money separate us from each another. I love you so much, honey and I don't want to lose you. Nobody can help me with it. Of course, I could ask my Mom to help me but she doesn't have such money though she would like to help us. I am honest and sincere with you. I hope that you understand me and that you will do it for me. I already gave some papers to them and they made a file for me. All I need now is to pay them money. So it will be, $45 for visa and $30 for registration, also I need to pay for medical exams - it will be $90, $60 for the interview, and I need to get a foreign passport, it will cost for about $50 and or some another expenses I may have. So in general I will need for about $290. You have to send the money by Western Union. You need to send me your full name, address, amount of money and the control number (MTCN). You need my full name and address, so here it is ( GALINA NAVALIHINA, Russia, Krasnoyarsk, Lenina str. 95 - 249. ) Honey, I will need to pay them in week, so, please, try to send them this week. I really hope that you understand my situation. I want to see you very much but without your help I can't do it just because I don't have such money. Money is nothing but they help to overcome all the difficulties on our way to each another. Sorry, dear, if it upsets you. I just think that we need to trust each another and to share everything. Hope that you agree with me. Just imagine that in short time we could be together. And there is only one problem now which can be solved with your help, dear. I love you so much, you are the best in my life and our meeting could be the happiest event for us. Miss you badly honey and waiting impatiently for your soon reply.
Yours forever
Galina.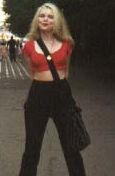 ---
I am a 35yr.old white male divorcee, IT Professional. For a month, I had been communicating with her and things were moving pretty fast. I had 'genuine' feelings for her. I was also concerned about being scammed. I sent a 'feeler' message to her, asking if she needed $ to help pay for her time on the Internet, just to see if she would go for the bait. She replied with a list of the things she needed money to pay for coming to the US. She said to send via Western Union. I called Western Union to not only find out if there would be any way I could get my $ back, were I scammed. They said 'No'. While I was on the phone with them, since she finally told me her 'supposed' last name, I went through the list of individuals in search of her supposed full name. While looking for it, I noticed, her first name and city as one of the links. I clicked on it and was not surprised to see her listed.
Various clues that tipped me off were:
1. While I have a $2,000 PC and no scanner or digital camera to send her pictures, she has sent a picture with every e-mail.
2. In one picture, it doesn't even look like her when comparing it to the other pictures.
3. She seemed 'too accepting' of my disabilities.
Christopher Range
chrisrange@earthlink.net
---
Irina Smirnova (Kurgan, Russia)
I am a 33 year old male from the USA. Father of two children. I was contacted by Irina and she showed great interest in just being a friend. Then as time went on I was eventually told she was falling in love with me. She then requested money for the visa and she would then pay for the airline ticket herself. The visa was paid for by me but when she didn't have the money for the airline ticket I became suspicious. There is no agency involved she contacted me directly, through Yahoo.
Sincerely,
Rufus Lowman Jr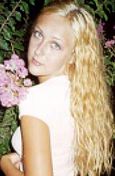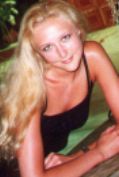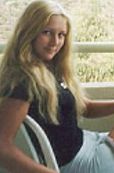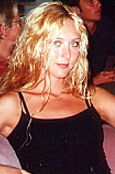 ---
Jane Kudakova is now listed again at Match.com under the profile name of Your_Search_ends and also at MatchDoctor.com under the profile of Beautiful_Girl. She had been reported already on page 72 of your blacklist. She is now using new photos on both sites as her old ones must have been shown too many times I guess. Please add these new photos to your blacklist.
S. H. (Scam Hunter)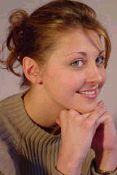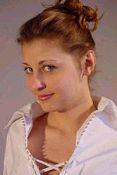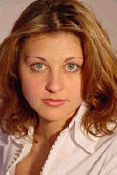 ---
I am a Divorcd father of two wonderful children. Katya contacted me on Dreammates.com. I had found your site while looking for maps of her region It was such a lucky find. Thank you for the work you do at this site. I consider myself very fortunate. She had not asked for money yet. I sent her a letter to let her know I was on to her.
Kevin
Letter
Dear Kevin!
Glad to hear from you again! A bit about me... I'm Christian, but I'm not very religious. I believe in God, but I don't go to the church often. My morals built on love and trust. I try not to do any evil to people even if it would be bad for me. I believe that the Man must be the Man and not an animal in all situations... I believe that love can make miracles, and when you treat people with love, understanding and respect and do it sincerely and honestly, even the worst man on the Earth can become the best man... And if you treat people in such a way you have much more joy and love. I try to be calm and kind with everybody and everywhere 'coz I think that if you're calm you can get everything you want to. I try to trust people because it doesn't make me worry and even I'm scamed I have no problem with my conscience. I never judge people 'coz I'm not the Perfect who knows everything about light and dark sides of the world. Hope to hear from you soon.
Yours,
Katya.
---
Lena Bezruchko (Lugansk, Ukraine)
This scammer already appears on your blacklist. My experience was with the same photo but her name is now Lena Bezruchko. The scam was for money for visa and tickets. I used to think I was an intelligent 40 year old from Australia, well educated and have dated a Russian before. A genuine one. Lena (Natasha) is now working through a so called "Ranis" agency in Lugansk. The Manager is Ekaterina Simonova or Denis Moskalenko in whose name money was to be transferred via Western Union. Lugansk Bank Aval. When I mentioned the blacklist there was no more communication. In the process of losing USD150 (thank heavens I woke up) I also extracted an address and phone number. I first saw Lena's photo in Soulmates.com.au. One of the photos appears at agencyscams.8m.com on the home page button "Top Russian Links"
Ken Heady
kh265@yahoo.com.au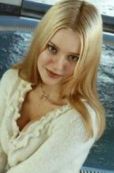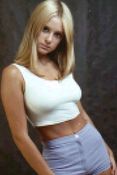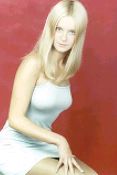 ---
Ludmila Borisenko alias Yulya Borisovna
I wrote to you before about Ludmila Borisenko. I have found out she also uses the name Yulya Borisovna. Here are all the photos that she sent me.
Thank You,
Daniel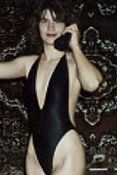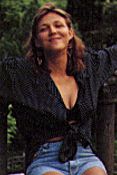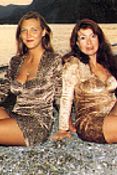 ---
To send your own story, please click here