This page is dedicated to Alena Fedorovsakaya scam. If you have additional or new information, please send it to AlenaSociety@aol.com
---
Alena Fedorovskaya / Scarlet Agency - 1
I want to share my story with everyone. I went to Love@aol, I found this Russian girl. Her name is ALENA FEDOROUSKAYA out of EKATERINBURG, RUSSIA . Her first letter was perfectly written, next it was a short little email from an agency called SCARLET AGENCY, visa@Internet.
Beware of this agency!!!! Everything went so fast, I should have known something was wrong. They would contact me the same time 11:45 p.m. my time saying that she was preapproved for visa. Mind you I am new at this and did not know, she would always get on email: "Honey, I need your help. Agency say I need 975.00 first part of fee and 925 by Feb.6", than all at once they moved it up, said they needed rest of money before Jan.23, or her visa would be expired. They had me sent it via Western Union to acct.manager EKATERINA MOCHALOVA in EKATERINBURG,RUSSIA and GALINA SUVOROVA was the one to pick money up to, and here is one more OKSANA DEGTYAREVA, they always had an excuse why one or other could not pick up the money. I got all of money sent and Alena was going to get her flight. Then they email me saying they need boarding fee 1000.00 that was sent and did not hear anything else on her flight info. The agency today Jan.26, 2001 contacted me and try to tell that he could not find Alena, that she ran off with money, that he could sit me up with another girl but I have to pay a fee. I told him NO, I want my money back. He said I have to find Alena first.
The address of the agency:
DMITRY BAKLYKOV (PRESIDENT)
SCARLET VISA & INTERNET AGENCY
KRYLOVA ST.26
620034 EKATERINBURG
RUSSIA
Here are the pics: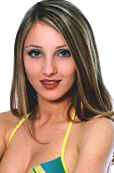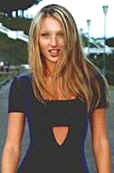 ---
Alena Fedorovskaya - Scarlet Agency - 2
I also met this Russian woman, Alena Fedorovskaya, on AOL love. Com. We wrote each other for a little over three months. I even spoke to her on the phone a few times. She asked if I would meet her in her country or she could fly to me. I sent her 1,240.00 for her plane ticket and visa through the Scarlet agency. I Western Union the money to her in her name. Just last Monday she wrote me and told me she was on her way to Moscow to pick up her tickets and visa and she would write me as soon as she arrived. Sure enough the next day I received an e-mail from a cafe by the name of Imperial. She wrote me and told me that immigrations would not let her on the plane because she could not show proof of money to live on. She asked me to send her $500.00 and she assured me that she would not spend the money and she would return it to me when she arrived in my city. I sent her the money; two days have past and I did not hear anything from her. I wrote the agency and they said that they had contacted her and she had lost her passport and she needed another $200.00 so she could call me and get a hotel until the next flight left. I sent her that as well. Stupid me! The agency told me that she should arrive here on Tuesday or Wednesday which is Feb. 27 01. I came to work today and still no work from Alena. On my lunch break I decided to search on the Internet when I found your website. I saw Alena's picture and I got a real sick feeling in my stomach. Great web site I was just a little to late. I don't want this to happen to anyone else so I hope you post this. This female of whomever is posing to be the female in the pictures is very clever so please beware. Like I said before I had called her at the agency, she called me and everything seemed to be going fine. The only give away that I had was in the picture you have of her already on your website is taken in Australia. My friend noticed that when all of this started back in December of 2000. I asked her about this and she acted like she did not understand. Also in another picture of her and her "so called family" her father is wearing Olympics 2000 shirt. Which was where? Yup Australia. I didn't really mean much because she could have taken a trip there. She never asked for money besides the 500.00 for immigration and the 200.00 for her hotel because lost her passport. Well, thank you very much and I would like to thank you for a great web site. Remember if it seems to good to be true it probably is.
Karl
---
I MET ALENA FEDOROVSKAYA ON AOL. TODAY IS THE 22ND MARCH 2001 I HAVE JUST SENT HER AN ADDITIONAL $400. I PAID THE $1250 FOR HER TRIP AND THE EXTRA $1000 SO SHE COULD BOARD THE PLAN FOR IMMIGRATION PURPOSES. THIS WAS A GREAT SCAM. IT HAD ME GOING ALL THE WAY. I WAS SENT WELL OVER 25 PICTURES. I WAS SENT THE ONES WITH HER MOM AND DAD. PICTURES OF HER DAD. I CALLED HER SEVERAL TIMES, AND SPOKE WITH HER WELL OVER 15 TIMES. SHE WAS IN MOSCOW LAST I KNEW. SHE EMAILED ME FROM THE IMPERIAL CAFE AS IN THE OTHER STORIES. SHE WAS TO SEND ME HER FLIGHT PLANS TOMORROW. I AM SURE THE WILL NOT COME. I BELIEVED THIS ALL THE WAY, EVEN UP TO THE POINT I SAW HER [PICTURE AND EXACT SAME STORY ON THIS WEB SITE. THEY GOT ME. I WAS EVEN LOOKING FOR A SCAM BUT THIS ONE WAS GOOD. WEB SITE IS RUSSIAN BRIDES. EMAIL ADDRESS agf@scarlet.telenet.ru. MANAGERS NAME IS VLADIMIR OSIPOV. THE GIRLS NAME IS ALENA GENNADEVNA FEDOROVSKAYA. BE CAREFUL THIS IS A GREAT SCAM IT GOT ME.
Rosco
---
Please add my letter to the growing list of Alena Federovskaya / Alena
Federovskay related articles. Unlike the other letters, I did not get
scammed by these people despite numerous contacts...because I ran across the first article on this girl/agency just before I was planning to finance her trip. I thank those responsible for sponsoring this Blacklist Website. It ended up saving me from financial loss, personal humiliation, and depression. Now I wish to help prevent the same thing.

I first wrote to Alena/organization in mid February 2001. I got some letters
back with photos, they would catch me on line around midnight and instant
message me, and they even called me on 3 occasions. About a week after
corresponding, the agency wanted me to send $1850 to fly her to America.
They had a deadline of about three days. As I was scrambling around trying
to come up with the money, I typed in Ekaterinburg on my screen and was
surfing trying to see if the agency was listed. That's when I stumbled onto
the Blacklist Web Site and luckily scrolled down far enough to read the
article on Alena and her agency.

I got the e-address of the author (as luck had it, he lived only 20 minutes
from me), met him and saw with my own eyes his Western Union receipts.
Knowing they were a scam now, I stretched out the correspondence for another week in an effort to compile as much information on them that I could. My correspondence then became a series of questions confronting them about the article just to see how they would respond.

I have to admit, they put on a seemingly convincing show, but I never lost
sight they were a scam because I would always remind myself of those Western Union receipts I saw. They gave me two references with e-mail addresses and phone numbers. I e-mailed both addresses and got responses from them. I called one on the phone and got an answering machine using the matching reference name, but I did not leave a message or attempt to call anymore.

Those reference names with e-mail and phone numbers are as follows:
William Boyer
Riverside, CA (the phone bill read Ontario, CA)
Tel: 909-395-4602
e-mail: BillyBoyUSA@hotmail.com

Timothy Felton
Los Angeles, CA
Tel: 213-918-0142
e-mail: tfbusiness@yahoo.com

Both references claim that the agency was legit, but how did I know who was on the other end responding to my e-mail?

The organization broke things off with me when they realized I wasn't going to send them any money. About mid-March Alena's picture popped up again on love@aol and this time she was 21yrs. old as opposed to 22Yrs. old. This was an opportunity to gather up more information and tie up their time and resources, so I wrote to them agian and switched my screen name. Sure enough, they took the bait and started writing back to me with even more photos. Her birthday this time is Sept. 5th as opposed to Nov. 30th and now she works in a music store as opposed to a flower shop. As of this writing 4-4-01 they have not responded to me for a week now and I feel they have become disinterested. I am still trying to maintain contact with them. The web site address of the agency they gave me is www.scarlet.telenet.ru (Check it out! It's the most bogus thing I've ever seen!) The telephone number of the agency they gave me is 7-3432-45-22-00.
I am setting up an e-mail address AlenaSociety@aol.com (NOTE: the email address has been deactivated by the owner after 2 years, please do not use it) and wish anyone who has had contact with this person/agency/organization to write to me and fill me in on the details. I wish to find the girl in the picture to determine if she has any knowledge her photos are being used. I wish to recover any money for the victims who have gotten scammed. I wish to locate the person/persons operating this scam and have them shut down and/or prosecuted. If we all pool our resources and information together, I think we can make some things happen. In the meantime, keep scanning the personals looking for her picture to pop up again; if you find it, make contact under a different screen name to tie up their time and resources and prevent someone else from getting scammed. We oughta make this person the Poster Child for Russian Marriage Scams! I will leave you with all my complete library of her pictures and please contact me. Thank you.

Kevin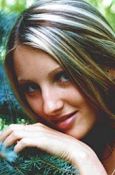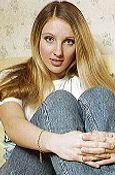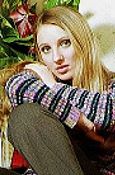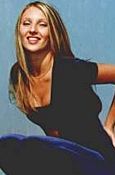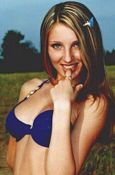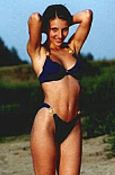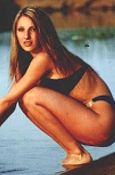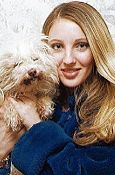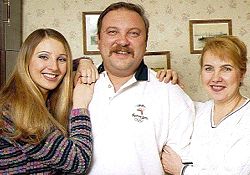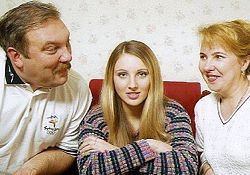 ---
Alena Fedorovskaya / Vladimir Osipov
Dear Sirs, I want to share some experiences with You, I have had through AOL love.com.

In the beginning of march 2001 I wrote a letter to ALENA FEDOROVSKAY "fag@" later "agf@scarlet.telenet.ru". She send me a lot of nice pictures and letters, and seemed to be a very nice person. I even spoke with her on the phone three times - very nice indeed ! She persistently told me not to contact other women. I called and wrote to the MARRIAGE AGENCY of Ekaterinburg, Russia, www.Scarlet.telenet.ru. They have a nice site with delivery/gift possibilities and everything. They also have some "documentations" from men all over the world, expressing their positive experiences with the "Marriage Agency". I have later checked out some of the Scandinavians on that list, their phone numbers, addresses etc.. .THEY EITHER DON'T EXIST, OR HAVEN'T HAD ANYTHING TO DO WITH THE AGENCY.

In the middle of march 01. I paid for Alenas trip to come and visit me. 680 $ via Western Union, send to VLADIMIR OSIPOV, supposedly the manager of the agency. Everything went on nicely, the phone talks, the letters, but maybe a little fast. After three weeks, after the initialization of my correspondence with Alena. Alena sent me a letter (Monday 2/4 - 01) saying she would arrive to me in Copenhagen in three days. A bit surprised but happy, I started preparing for her visit. Buying presents, decorating my apartment and all. Tuesday I received a letter from her from the Imperial Cafe, supposedly Moscow. She told me in the letter that she needed 600 $ by "immigration rules" to show the authorities, that she would not become a prostitute or anything in Denmark, a very credible story indeed. Stupid me, I generously send her 650$. She never turned up.

Since then I have written a lot of letters to the Marriage Agency, trying to get my money back, but they haven't responded or blocked my mail ? For the time being I have dedicated my life to try to prevent other men, from coming in the same situation like me. I have contacted all the major love sites, different authorities etc. That is why I also send this letter to You.

After thorough investigation and thinking back, I have come to the conclusion that the Marriage Agency, of Ekaterinburg www.Scarlet.telenet.ru is nothing but a great HOAX, and they are very good at it. Especially because they use telephone calling in their scam. I know now, that the pictures they send out, are of different models, and not the ones you correspond with. The major implicants in the Agency are VLADIMIR OSIPOV and ALENA GENNADEVNA FEDOROVSKAY, I don't know if this are their real names. They are actors and con artists, and they make a lot of unjust money on naive people like myself. They are maybe a couple, but I guess there are more implicants than those.

Thank you for a good site, I wish I had known You before my ordeal.

Sincerely
Michael
---
Alena Fedorovskaya / Dynasty Internet Club
THANK GOD FOR YOUR SITE!!!!!!!!!

I WAS ABOUT TO SEND MONEY TO THIS WOMAN AND SOMETHING TOLD ME TO AT LEAST CHECK THE CITY IN RUSSIA WHERE SHE LIVES AND TO THE RIGHT OF MY SCREEN I SAW THE HEADING "SCAMS IN RUSSIA" SO I CHECKED IT OUT. I WAS SHOCKED TO SEE ALENA'S PHOTOS (THE SAME ONES SHE SENT ME) AND A GUY NAMED KARL TALKING ABOUT HOW SHE HAD RIPPED HIM OFF! I SCROLLED DOWN AND SAW WHERE JUST YESTERDAY(03-22-01) ROSCO HAD SENT MONEY AND WAITED ON HER REPLY. TODAY(03-23-01) I RECEIVED AN EMAIL FROM HER AND THE AGENCY SAYING THAT I NEED TO SEND $1850 BEFORE THE DEADLINE OF 03-31-01 OR SHE WOULD BE TAKEN OFF THE LIST. I AM SENDING A LETTER FROM HER AGENCY AND ONE FROM HER PLUS PICS. PLEASE POST THIS. I AM TRULY THANKFUL FOR YOUR SIGHT AS IT HAS SAVED ME MONEY AND HEARTACHE.

CHRIS
PS: I FOUND HER AD AT LOVE@AOL

================================================
LETTER FROM AGENCY

Subj: Alena Fedorovskaya (acct c-102)
Date: 3/23/01 9:14:50 AM Central Standard Time
From: dynastynetclub@mail.ru (Dynasty Internet Club)
Reply-to: dynastynetclub@mail.ru (Dynasty Internet Club)

Dear Sir:

Our client Alena Fedorovskaya has informed us that you may wish to assist her with her account. Alena's account balance is $1850. This will cover all of her legal documents, visa and travel costs.

Please be aware that Alena has a deadline of March 30, 2001, to begin her process, otherwise she will have to reapply. That process could take some months to be approved once again. She is currently preapproved and can be made ready in 5-10 working days time from start of process. Because she is quite close to her deadline, I would suggest if you are making payment arrangements, that you prepare right away. If you want to move forward with the arrangements, please contact us right away via e-mail, and we will forward you the information for payment arrangements.

We will need the name of the International Airport and arrival requirements for Alena. Once we retrieve payment, Alena will be processed and ready for travel within 5-10 working days. If you have any questions, please feel free to forward them via e-mail.

Sincerely

Dmitry Kruchinin
President

Dynasty Visa & Internet Club
Yoslova Street 50,
Postal index - 80075
Russia, Ekaterinburg

For more information please contact: DynastyNetClub@mail.ru

===================================
LETTER FROM HER(SHE SEEMED SO SWEET)

Subj: hello again.. :)
Date: 3/23/01 9:15:32 AM Central Standard Time
From: AlenaGirlC102@hotmail.com (AlenaGirlC102)
Reply-to: AlenaGirlC102@hotmail.com (AlenaGirlC102)

Hi Chris!! :)) thank you for reply again. i first must tell you i agree with you about get to know each other. the problem is only that if you want meet me, my process has deadline to begin by March 30. I not expect you help to me arrive to you, but i hope you to consider. i ask agency to send to you detail about all. If you not give to me you telephone, i not able try call to you love. this make even slower get to know each other :( Well, maybe you to think about all, and to tell me you choice. I not want waste you time if you not want meet. here more information me. I 23, My birthday is November 30. I've never be married and I not have children. I live city Ekaterinburg in Russia with parents in an apartment house. I have a dog I love very much. She is very pretty and cute. I do not have a computer at home or telephone. My father is supposed to buy telephone soon. I use my friend telephone when I can. It's not easy for me to get around. I have no car, and life here not hold many promise. By nature I a very romantic person and believe in real love. I looking for my soulmate and I know that if we looking for real love we can some day to find, even this way. I'm optmistic and I have a good sense humour, I full of energy and love and ready to share my life with someone special. I am raise be comit to one man. I would like find a man like my father and with his value. Although many handsome man try talk to me, I am more interested in a secure man who is knowlegable, generous and true to me. I will never leave a man like this, not matter to some looks in other man. i not this shallow. My country condition much different than yours. A woman is not common to leave a man. Its usually the other way. And the woman goes on for a long time after by herself. with meet you, I am not seek citizenship in US. I want to be happy like any person else. I want chance in life to be a good wife with good family. I can be very happy with husband not matter his looks or age. I just expect that he respects me and loves me and our children and take me out sometimes :~). But mostly, I want to serve my husband as he probably works really hard to support me and family. I don't like games. and I not play games. I am very honest and considerate. I have very good heart and I dream alot about love. Each night I hold my Teddy. But now I want hold my man. :) I want to spread wings as woman and I want to do this with man who will love me and protect me always. I know I be taking my chances with a new man, but in life we can find no happiness unless we are willing to take chance. So I guess you can say, I have to trust that you will love me, at least I will do all to earn you love and I hope you will spend some time letting our love grow. I not looking for casual friend or penpal. Correspondence is expensive for me and so I take it very serious. I do not want play on internet. I want to start my life with partner. I don't know what else to write you about myself. If you have questions, I will answer to my best. Please remember, I cannot always reply very next day. E-mail is expensive for my poor budget, besides, I hope we can save some conversation for when we should meet. :) You can ask me everything and we can be together building life, a family and fulfilling our dreams. I get so excited about this life. I want you to think of me as I think of you. We do not have to be apart. Why should we? Life is short. I want as many years with my partner as possible. Your heart will tell you. If my fate, of what believe to be fate is correct, your heart may belong to me... ;) Am I right? :) When I am with you, I should tell you, that I will not let you go easily. If you are good to me, I will not let you go at all. ;) I'm not like some woman, who are bouncing from one guy to the next. I give EVERYTHING in my heart to make my relationship work. I have only had 2 boyfriends in all. They were both too immature. But I hurt for a long time after each. I don't want to through again such immature relationship. For me to make travel with visa to you country is 1850 usd. I have not to prepare for this cost. It is almost impossible for income in Russia make this costs. :( I only to hope you my prince and may send for me. :) If you want know more about process, i have agency send to you details. My deadline to process is come soon and i hope i find right love, because i ready to leave russia now. :)

Your Alena,
_________________________

Dynasty Visa & Internet Club
Yoslova Street 50,
Postal index - 80075
Russia, Ekaterinburg

For more information please contact: DynastyNetClub@mail.ru
---
Alena Fedorovskaya / Dynasty Visa & Internet Club
I just wanted to make everyone aware of Alena Fedorouskaya and the agency she is also using. She sent me the same picture as you have posted. She is using the e-mail name Alenagirlc102@hotmail.com. The story is all the same, but with a different e-mail address and different agency called Dynasty Visa & Internet club. Beware of anything that has to do with them.

Wayne, USA
---
*The name was changed to protect identity