Elena Ergardt (Kaliningrad, Russia)

The scammer found me on Millionairematch.com, and was a real pro, sending many beautiful photos, and willing to send many long personal letters prior to asking for money.
One tip off that this was a scam , was when she would not send a photo of herself in front a famous monument where she allegedly lived. I was able to find one of the photos sent to me on this web-site. It really helps to have the definitive proof, so that you do not hang on to the miniscule chance it might be real....these web-sites with photos are invaluable. The photos are of a woman with many aliases on these sites aka Irina Komelina...many others. Her profile disappeared off millionairematch, right after she contacted me. I could not find these four particular photos included on any of these anti-scammer websites.
Tomas

Letters:

Hello my dear friend Tomas.
Many thanks to you for the letter back. Excuse me for the last letter.
It was little bit sad. But it was all in the past.
In this letter I shall not write sad histories of my life.
With each letter, I understand that we become more adhered to each other.
Therefore I shall give you my home address: Russia, Kaliningrad,
236000 Street. Popova, 22. case, 1. apartments 3. NAME: Elena, SURNAME: Ergard.
I think, that you can send me the letter correct mail. If you also will give me your home address, I also can send you the letter.
But I think, it is not so convenient for us. Each letter will go very long.
Still we have a problem that by correct mail not always the letter achieves the addressee.
Probably our mail works badly.
I also would like to speak with you, but at present, I have found out, it is impossible.
And I very much would like to hear your voice. I think, that you also would like to hear my voice.
But I regret, it is impossible. I can not afford the phone which is connected to the international lines. It is very expensive. Our city have not also such phones. They are only at rich people.
I have found out, that such phones are in Moscow and in Saint Petersburg.
They are at the international airports. And telephone conversation is costs very expensive.
Therefore I can not call to you. It is a pity.
But I am happy, that presently there is an opportunity to contact you with the help of the Internet.
I think, that the Internet - great achievement of a science. It allows to speak with people, taking place on the big distances. And I am very pleased, that we could meet each other with the help of the Internet. Yes, I nearly have not overlooked, I have informed my parents about you. That we have acquaintance. I have told my parents a little about you. In the beginning, they have considered cautiously to ours to relations. But subsequently, mum speak Hi, to you. She hopes, that in the future we shall be magnificent pair. If it is fair, I too think so. But we know each other absolutely short period of time. And I think, that early to speak about it. I simply have not anybody, except for you , whom I can inform these words. And I really hope for continuation of our attitudes.
I think, that you not against. Kiss. Elena.


...and here the first letter asking for money to be through Western Union

Here is the information about me:

Country: Russia
City: Kaliningrad
Name: Elena
Lastname: Ergardt
.
I must know your full name, full address. You must know that I decide to ask you about it because I love you and trust you very much.
I decide to come to you because I feel this way and you are very necessary to me,
I decided to come to the unfamiliar country and I never be outside my country.
But I decided to do it because now you are part of my life and I trust you in all.
I think you trust me too and love me too.
My love I need 200 US dollars I think you will help me because we found our love and we want to meet closer. You must inform me ten digits and I can receive it. You must know we must hurry because I can receive the documents soon and if we lost the time it is necessary for a long time.
Now it's very difficultly to receive the visa to your country, and it's fact, but if I pay now I think I do it.
I think about sense of money, and I'm very sad if this paper can prevent people to meet each other.
In most cases the money play a main role in life but it's not right! I'm sure. And the quantity of money was and will not important to me I always not aspired to material enrichment and don't search specially for rich male. I appreciate human qualities and relations and I love you Lindsay!!! I love you all my heart, I want to be with you now... I want to be with you forever. If it's mutually we will be very happy in our life. I think you love me too and we will meet very soon. You are my love, my Angel. My heart is yours. I'm waiting good news from you, I hope everything will be all right and we will be together soon.
Every day I think about our meeting, and I think it's real, we must use this chance of destiny.
I LOVE YOU!!!!!!! Your love Elena.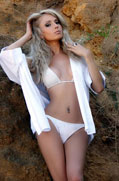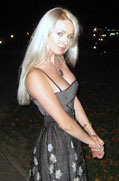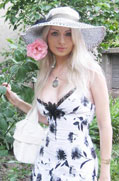 ---
Svetlana Mihneva aka Svetlana Shustowa
My name is Dan, I am 43, never married no kids. Currently living in Atlanta. Received a few letters as well as some photos of 'Sveta'. (Attached) Also received nude photo of her. Once I saw your link and same photos of her as well as same exact lines from a previous report, I knew someone was trying to scam me. I never have and never considered sending money.
Svetlana Mihneva aka Svetlana Shustowa uses fairysong10@yahoo.com Last email received this morning.
Contacted me using match.com claiming to use another person's profile. Once she asked me for money I was very suspicious and found your link using google:
http://www.womenrussia.com/blackpage601.htm#Svetlana%20Shustowa
Dan
Letters:
----- Original Message -----
From: "Svetlana" <fairysong10@yahoo.com>
To:
Sent: Tuesday, May 25, 2010 4:51:12 AM GMT -05:00 US/Canada Eastern
Subject: Trip

Hello dear Dan!!!
Here is the info, about my flight, that I was given in agency:

Information for Svetlana Mihneva

Kind regards, "Antal Tour", 119050, Moscow, Shabolovka 31
office 21. e-mail: antaltour@narod.ru

Please use our service. Manager: Aleksey Markov
-----------------------------------------------------
Flight, May 31, 2010

1. Moscow/Paris AF2545 Flight duration: 3h 55

Air France
Departure
07:35 Moscow (SVO), Russia , Sheremetyevo International terminal F
Arrival
09:30 Paris (CDG), France , Charles De Gaulle terminal 2E
Change of plane required. Stop duration: 1h 10

2. Paris/Atlanta AF682 Flight duration: 9h 25

Air France
Departure
10:40 Paris (CDG), France , Charles De Gaulle terminal 2E
Arrival
14:05
Atlanta , GA (ATL), USA , Hartsfield Jackson terminal S

Price: foreign passport, visa, tax, consulate fee, ticket Eco. Class. USD 1590.00
-----------------------------------------------------
I've got all the information and I'm resending it for you!! I am here after my visit to the consulate and to the agency I am so happy to say we will meet in few days!!!! I am really lucky girl to meet you. Honey the thing is that I booked the nearest possible flight but I have a little problem and I really hope you will be able to help me. You see I never expected I will ask you for such help but I have nothing else to do. You know my mom promised to send me money for tickets by western union as soon as I will find out prices but she was told on her work that because of economic crisis she will receive all the money she saved from every months salary only in a few months. So that's why she can't send me all the sum for tickets now and she was able to send only 200$ I have got it today. I was sure my mom will help me because she promised but now she sent a letter explaining it is possible only in few months or so because of economic crisis. I was in the bank to try to ask them a loan but they said I need to have a registration in Moscow to get a loan from their bank and I don't have it! I think it is not great problem for you to help me. I even hope maybe it will be pleasure to help me because you are my knight, right? I wanted to ask you to help me to pay for my tickets directly but they tell I can't use your help or ask you about sending me tickets because I have a permission to use the help of the travel agency only because they do all travel things and it is their business to arrange all travel things for my trip, such is the law. It is not possible to get a work visa without the help of the agency, they have too strict rules of getting visas. After all payments here and my flight from Ekaterinburg I have about 700 dollars of my own money and I need about 950 US dollars from your side because I have to pay for my tickets and few more things, and I have to pay in advance about 1590 dollars. This price includes all arrangements of documents and everything. I have to be sure that I will be able to book my tickets or I will lose all the money I gave them in advance. I'm not going to ask one more time for your help, you see I am in such situation... I will be waiting for your answer. I know it sounds like I am a poor outsider but you see I don't have enough time to find the money I need and find somebody to help me, you know my mom gave me all she could collect for my travel. I hate to ask but now I don't have any other choice. I need some help from you, please help me to leave Moscow and it is all I ask now. Kiss you, counting days and minutes before our meeting. You know it is only money, and I think it is not too hard for you to help me, you see I have such chance only once in my life. I know you are a kind man and I hope you will be able to help me. I promise I will return all the money and I will earn money because I am ready to work as hard as I can! You know my rent address here is Russia, Moscow, Bolshaya Ordynka, 62, flat - 84. Remember my full name is Svetlana - (first name) Mihneva - (last name). It is right writing in English, and you should put it on Money Gram or western union list and you can choose any bank in Moscow, they tell it is international service and I can pick up the money at any bank of Moscow. They said I can get only Money Gram or western union transfer because I have not any bank accounts in Moscow and I have only passport and it is enough to get it!
If you need the address of Money Gram or Western Union in Moscow is
SODRUZHESTVO BANK
Bolshaya Ordynka, 40
Moscow, 119017
+7-495-9336201

Actually I've been told you can send it to any of their offices. I can call you as soon as I receive the transfer to let you know about it. And please after you complete a transfer write me the number of your transfer, I'm not sure how it's call but they will give you a number of your transfer.

Million of Kisses,
Your Sveta

P.S. I am not sure I should tell this but I want to let you know if you don't like me when I come I will not bother you and it is only your choice to spend time with me or not. I know you may be too busy, and in any case I will return the money back. I can have a room for rent if I want, a job and I want to say please don't worry I don't want to use you just to reach my goal. I am sure when we meet we will have no regrets about it, I promise. Please, don't leave me alone I've done so much to start this trip and I don't want to give up. And I can stay more than six months, I can stay longer and I can prolong my visa. I want to get to know you better..... to learn more things about you, to touch your hand.. look in your eyes..