Anna Simakina ( St. Petersburg, Russia )
I am a white American male 52 years old living with my son and niece 17 from Idaho USA.

The communications went on daily from May through June 29th when I emailed proof that her requests were not factual and that no monies were needed to leave Russia and enter into the USA as proof of financial solvency.
Money was sent on three occasions through Western Union to Anna Simakina for a total sum of $1800.00 US dollars. This was to pay for the acquisitions of her foreign passport and US Visa along with air fare from St. Petersburg to Idaho.
Letters:
Hello again Bruce.
I'm glad to see your letter again. I'm grateful to you, that you understand me. Bruce, I want to tell you a little more about myself. I hope that it's interestingly for you. My name is Anna. I have been named so in memory of my great-grandmother. She was very clever and wise woman. I never saw her, but hear many good memoirs. And what about your name??? Why you have received such name? I live in Sain Petersburg. It is the big and beautiful city. I have been birth here. I live with mum and the grandmother. (It's mother's mum) my father has thrown family when to me there were 4 years. I remember him a little. I don't know where is my father now. But if it's fair, I do not want to know him. I like to dance and listen to cheerful music. I believe that music helps to be cheerful. And what type of music do you like? It will help me to understand your character. I never had experience of acquaintance to the man from other country. But I think that it reall interestingly. I heard much that outside of Russia men are more gallant and more polite. Is it valid so??? I saw one vital example. My girlfriend, has married and has left in Europe to her husband. Recently she again arrived to Russia already with the husband. I looked at them and was pleased to their happiness. It's really fine pair. I saw how they love each other. By the way, their names Vlada and Derrick. Vlada advised me to follow her example. I'm for a long time could notbe solved on it. But having thought, I was solved. I had attitudes with men in Russia earlier. I have many admirers till now. But I understand that it will not bring anything serious. I'm enough adult, also do not want attitudes for some weeks. I have decided that I'll try to fasten acquaintance through internet. I have internet cafe near to work. Therefore I can frequently write to you. Bruce, and what you seek in internet? You search for serious attitudes or all this only for the sake of an entertainment? Please answer my question sincerely. I appreciate kindness and sincerity in people. I don't like liars and egoists. oh if it's fair, I do not know what I can tell about myself more. I hope that you can ask me about something. I'll answer you with pleasure. And wait your comment about it. well?
I should go now. I'll wait your letter.
bay for now.
Anna.

Hi again Bruce.
It's pleasant for me to see your letter again. Thanks for your compliments for me. It is pleasant to hear it from you. It's really interesting to me to find out you more with each letter. It so grasps. Bruce, I would like to know about you more. You have a hobby? I want to tell about myself more. It's interesting to you?) I ask to forgive that my ideas jump in the different parties sometimes a little. (it is peculiar for girls.) It because I want to write about much for you. But I do not know from what to start.))) Probably I'll tell about my work. I work in shop of female linen. I'm the seller - adviser. I help girls to pick up suitable linen. I like my work, it's very interesting and funny sometimes. Yesterday to shop has come the man which wanted to buy a gift for his wife. He wanted to buy bra. But he doubted of the size.) we had to call the manager of shop, her name is Larisa. She has the size of a breast same as at the wife of this man. It was so ridiculously. The man hesitated and reddened. But all of us have picked up to him a suitable gift. He was very grateful to us for the help. I like to help people. I think that people should help each other. Bruce, you agree with me? So, I work every day for 8 hours. I try spent free time with advantage for health. I visit pool 3 times a week. Sometimes we go with girlfriends to cinema or a night club. I like to dance and be in the focus of attention. (I think each girl like it) I'm 28 years old. I have Green eyes. Now about my education. I have finished university. My speciality is economist. But I don't work on a speciality. I studied english also. But I do some mistakes when I write. I speak little bit better than I write.)))) But I think that you are understand my english??? Bruce, you know other languages? I think that I can sometimes give to you lessons of russian.))) it will be interesting. What you think?) I hope that my letter was interesting to you. I never wrote to men from other country. Therefore I worry a little. Please speak me if I'll tell nonsense.)))) It can turn out because of distinction of our cultures. I understand that in the different countries there is a different culture of dialogue. I'll learn your culture and you my with each letter more. You agree? Oh, Bruce, my time has already come. I should go now. (( I hope that I'll see your letter again. Well?
Bye. I'll wait your letter soon.
Anna!!!

From: Anna [mailto:annushkazoloto28@yahoo.com]
Sent: Wednesday, May 27, 2009 1:40 PM
To: Bruce
Subject:
Hello my dear Bruce! At last I can read your long-awaited letter!
How are you???
To me so I would be desirable to walk on night city with you together, I so want it, that the sky and stars were between us, and I so would like that you embraced me very passionately and spoke me very silent voice closer to my ear the most magic words " love you "!!! I so would like to feel you of the present to me very much it would be desirable to see you, and to look in your eyes. I'm simply sure on 100000 they such beautiful! I would like that you lifted me in air and bore up to the sky! I want to live a life together with you! My dear I want to ask you! My dear I madly want to see you in the present, I'm afraid tospeak you about it but it is valid so! I very much want to see you in the present! Dear Bruce can you learn for me the price of the ticket of the plane to fly to you to your country??? I think that if we'll spend this winter together that it will be most best time in our life. What do you think about it??? Ardent kiss for you! Yours and only your small princess Anna!!!!!

P.S. I write to you when I go after work, I come into the Internet of cafe and I write to you)))

From: Anna [mailto:annushkazoloto28@yahoo.com]
Sent: Friday, May 29, 2009 10:54 AM
To: Bruce
Subject:
Hi my love Bruce,
Now I can tell to you with the big confidence, I love you, and only you mine Bruce. I am ready to shout these words of happiness for the whole world my love.
My love at me is very good news to you, I hope that you will be very glad.
My love today I went to travel agency, and spoke concerning trip to you, they have told that I can arrive to you, and receive necessary documents, without special problems as I not when did not leave Russia, and for people which not when did not go abroad have very big privileges.
My love the travel agency has asked me that I have concluded with them the contract on granting of their services as now at them very good discounts, and now they have already started to make to me the visa and the passport, my love they have told that it will be ready approximately in one and a half weeks.
My love to me also informed how many it will cost, my love my visa and the passport will cost to me of 365$ dollars, my love when I has heard it I has been upset and afflicted, as I have no such big money.
Then I at once have hastened to my mum, and spoke with her about this sum of money, my love my mum has told to me that she has savings which make only 30 dollars, and she can give it to me.
My love I is now very strongly upset, as I have no completely all money so to pay my visa and the passport, my travel agency has told to me that to me will be already necessary to pay all this on following weeks, my love I very strongly worry, and I do not know that to me now to do.
My love also you should inform me the also the information, similarly to a full name and a place where do you live and then I without problems can receive this money.
My love I very much hope for you that you will help me and then I shall arrive to you as soon as possible my love somewhat quicker.
I very much want to be in your hands, I have very big dream, it when I for the first time shall see you at the airport, I shall throw all things, I shall run up to you and there will be the longest kiss in the world, I for a long time shall not release you from the embraces, it will be the beginning of a modern history of love, we shall be so happy.
My love now I shall wait for your letters with impatience, and to pray concerning ours with you of a meeting, I very much hope for you that you will help me and will not leave me in a trouble.
Write to me somewhat quicker, I wait for your letters.
Your love forever, Anna

From: Anna [mailto:annushkazoloto28@yahoo.com]
Sent: Saturday, May 30, 2009 3:28 AM
To: Bruce
Subject:
Greetings my lovely Bruce
I went to travel agency, the girlfriend there works for me.
She has told that to me will help also to me have told to make the passport and the visa
it is necessary 365 $ and they to me will make papers.
Here is not present what fraud, through my girlfriend a lot of my familiar leaved abroad...
Too the contract with embassy they work for her agency as branch.
If you want to help for that that I have arrived that tell about it if it not so,
I shall try to understand though it will be meanly (((
I hope you of me understand too.
I love you!!!! Also I miss, I want to be faster near to you.
Your expensive Anna

From: Anna [mailto:annushkazoloto28@yahoo.com]
Sent: Thursday, June 11, 2009 11:07 AM
To: Bruce
Subject:
Greetings road Bruce
I am glad to see your letter again. I want to ask before answering your questions. You wish marries?
Dear I could not write to you last time, from for that that I worked till the late evening and had not time to go in cafe. Dear it is really hard for us to correspond thus and I cannot express and state all ((( I could not hear your voice as, in the Internet of cafe have not accepted yours record of a voice ((( But I next time shall try to copy it that where be at an opportunity to listen. Tell that at you new? How at you an affair? I have no bank account, these are much superfluous expenses and the account solvent people have at us in Russia. To me have told that you can send through the western union on my these data Nevsky prospekt 150/15 Russia Saint Petersburg.
Name- Anna Simakina
It is necessary for me on the passport and the visa 365 US $, these documents at me are not present. I was abroad never (About 1200 US $ on return tickets, the visa tourist for 3 months.
I in general need 1500 US $ the rest I shall try itself road.
I miss on you my lovely, and have left to me as the data that I could receive money.
Whole!!!
With love your Anna.

Give me the number my sweet honey, I shall try to call you from the telephone company. While

From: Anna [mailto:annushkazoloto28@yahoo.com]
Sent: Saturday, June 27, 2009 1:32 AM
To: Bruce
Subject:
Hello my love Bruce!
How-you today?
I am very pleased, that I can to write to you again! My love Bruce, I hope, that you have very good day. I do not know, as you will attribute, concern this letter, and it will after that do. Bruce When I have bought tickets, I have left to embassy to show them, tickets and I have approved the visa. But to me informed in embassy that there is a requirement of solvency. Each citizen who leaves abroad, should have in itself, money, to this there live. It is necessary for me 1500 Dollars in itself when I fly to you my love. You understand that I speak.-I should show it of money to prove, it I have the finance to live in territory USA. So obligatory Condition of the customs control of Russia. They have answered me, that I should have with myself cash, that to me have allowed to fly to USA. It is necessary to show it, that I have money to go there and to not ask money, to not be the tramp. I did not know it, but it is necessary according to the law! I should have with me directly directly money for that time, how many I shall be in USA. 1 Month,50 Dollars day it turns out 1500 Dollars But you understand, what when I shall arrive to you, I shall give to the airport to you all money? Also it is simple formality. I should be filled in the document, that I have with me directly these cash of the sum. It is necessary That I have proved that I have money to live in territory of your country. I as prove it, that I have no any criminal intentions. People in the customs control have explained to me, that in connection with increase in the international crimes and terrorisms, They are compelled enter such measures on a safety Bruce please to not be, those are offended on me. Rules of arrival in your country-those, it is required with safety. Bruce You should understand me. I do not know what to make, do? I and so have accepted your help. You have very much sent me of money, but I do not know it to me now To make do. To me have not explained well in embassy when to me spoke about solvency. I thought, that I should receive air tickets and everything, but it not so. My love Bruce, I asks you about the help. To me it is more to that, to to address if not you. I only should show them this money and no more than something. This money will stay not mentioned and as soon as I shall arrive to you I, at once I shall return this money. I shall wait from you the fast letter. Write to me urgently! Well? As I have flight 29.06.09,and it is necessary for knowing for me, that to me to make ! I with the big love wait for your prompt reply!
I love you Bruce.
Your Anna.

P.S. Dear I hope I for you, this last letter...
And soon I shall a line
Lovely I ask you that I have come to Monday in cafe in the morning,
and you have sent this code, then I run to the first opening the western union and that there were money, I receive them also a bullet I rush in the airport, on landing. I hope that all will turn out, because if I shall come to office the western union with a code and there there will be no money((( me will not pass at customs house at the airport((( And the most insulting that I cannot write and learn to you your answer on Sunday, from us a holiday in city and besides the day off. I cannot get in the Internet of cafe(((
So I am sure that you will find and can transfer me of money on Saturday or on Sunday.
I kiss you in lips my sweet honey!
your Anna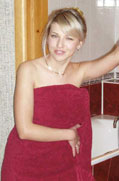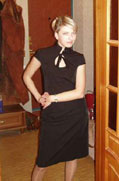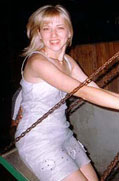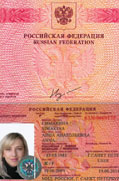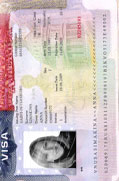 ---
Ekaterina Suvorowa ( Chelehov, Russia)
Hi, I am a single father of 2, white American, self-employed. Contact seems to have been initiated off of True.com, and has been going on for around two weeks. No money has been exchanged, as I was fairly certain it was a scam from the first letter, and I merely dragged it out to get as much information on the scammer as I could. There was only one request, for 1090 USD for "travel" and the visa payment, though it probably would have been more had I bitten on the story and sent money.
I did a quick search of other names contained in the final e-mail and both came up as reported scammers on other sites. The other names were Yekaterina Sokolovskaja and Anastasia Bambourina. You may also notice that, despite it currently being July, the dates of travel are dated in June. I love a stupid criminal, it makes it so much simpler.

Bryan
Letters:
Here is the initial letter of contact:

Hi my new friend
Im glad to see that you have decided to reply,I see it is very short letter. It is all right because you are astonished to get my letter. I want you to know that I have only good intentions and I have not any secrets. In our country crisis, rouble in relation to any other currency very much very strongly develops has very strongly fallen, there are mass reductions, for work to be arranged practically not probably, or for very small money. I wish to work in the USA either in the Europe or in any other COUNTRY. The thing is that I will work in your country for three months or so and I would like to meet a nice man to fall in love or just be closest friends. I don't want to live in Russia because I have not any chances here, it is hardly possible to explain from first time but I want you to know my plans. I will work in any shop, bar or restaurant the agency that i am going through will suggest me some locations. It will be my choice in the end as to what option to go for. So I will have a simple work till I improve my English. And I can choose any town of your area,agency will only help me to get a visa and all travel documents + some suggested placed to work in. My best friend last year met the man from the USA when she worked there for three months, too. She had two jobs. From morning till 4 pm she worked in amusement park and after it she worked as a waitress in some bar till midnight. She was very tired of course but made very good money there. It is special programm for young people who wants to work abroad and I think it is the right way for me , I am lost here,and I think that I look pretty enough to find a etter place .I want to repeat the same way,it is only my chance to meet a nice man. I am full of plans and different dreamsand I want to share my life with good man because I'm also full of love and tenderness,I know that I am not so beautiful like Hollywood Princess but I do hope to meet my Prince and I am sure he will be not be disappoined to meet me in the real life! This is why I am going to go through the same way. Well,I will close this letter and I do hope to get your reply. I will leave russia in two weeks or so (I can't tell you everything exactly right now) and I would like tobe sure that I have the man who waits for me there. I will work all day and I want to find a man to spend all free time together to get to know each other better.if you have any interest to meet me I will be more than happy to meet you too. I will tell you all details about me and my life if you like my pictures and want to meet me! please send picture of you too!!! I write to you with my new mailbox suvorowaekaterina@yahoo.com, please write letters now only on this mailbox.
I will wait your next letter.
Kiss you , Ekaterina (this is my name)!


And here is the final letter:

>TRAVEL INFO : SUVOROWA EKATERINA
> --------------------------------------------------------------
> © Travel Agency WORLD OF TRAVEL .
> ------------------------------------------------------------
> TRAVEL INFO : SUVOROWA EKATERINA - private tour.(work visa)
> Russian-English
> variants.ENGLISH SPEAKING GUIDE
> -----------------------------------------------------------------
> Travel dates for: Ms.SUVOROWA EKATERINA
> Please label the inside and outside of each piece of baggage to
> be checked in with your name and where possible your address.
> Suitable baggage labels and
> stickers are available free of charge. In advance of your journey.
> please note the current free baggage allowance included in your
> ticket price. You can find this information in the internet or via
> your Airline contact
> person. In case you booked a special fare please note that it can
> be subject to restrictions. Travel Abroad: When preparing to travel
> abroad for less than 5 months,
> it is important to ensure entry to another country . Depending on
> the country to be visited and the student's nationality, it may be
> necessary to apply for a
> visitor visa.The student must have: a valid passport or travel document, valid
> visa .
> Furthermore, page 4 must be signed by the RO. No special
> permission is needed, but it is important to have a valid
> passport,valid visa and all travel documents.

> Thank you for your booking and have a pleasant journey. Kind regards."WORLD OF
> TRAVEL" is a licensed and
> officially registered travel agency.
> Travel agency WORLD OF TRAVEL.
>
> Our goal is to provide quality services for group and individual travelers.
> ------------------------------------------------------------------------
> Please use our service .Managers: Ms.SOKOLOVSKAJA YEKATERINA. Ms.BAMBOURINA ANASTASIYA.
> ----------------------------------------------------------------------

>The nearest possible flight is - Friday on June, 5.From Moscow
>Sheremetyevo Inter Airport.

>Price: foreign passport,visa,tax,consulate fee,ticket Eco.class. USD
>1490
> ----------------------------------------------------------------------------------
>This reservation will be automatically cancelled if the order is not
>purchased until Thursday on June, 4.
> ------------------------------------------------------------------------------

Hey my love, I have got all the info and resend to you, you see I am after visit to consulate and agency and I am so happy to say that we will meet in a few days!!!! I am really lucky girl to meet you. Honey the thing is that I booked nearest possible flight .I need only your help. there is only a small problem but I am sure we will be able to solve. I wanted to ask you to help me to pay for tickets but they tell that I can't use your help because I have permission to use the help of agency only because they do all travel things and it is their business to arrange all travel things for my jorney, it is the law.and it is not possible to get work visa without help of agency, too strong laws. I was sure that my mom will help me becasue she promised but now she sent letter that it is possible only in a few months or so because offamily problems.and she can't send transfer now.I was in the bank to try to ask them about loan but they tell I have to have something to stay them and I have nothing to stay because I have only a few dress and things, some perfume and it is all I have,and small gift for you from russia with love. and I think it is not great problem for you to help me.I even think that maybe it will give you the pleasure to help me because you are my knight,rught? after all payments here and travel by plane I have about 400 USD my own money and I need about 1090 USD from your side, because I have to pay for ticket and a few thigs yet, and I have to pay in advance about 1490 USD and if the tickets will cost less i will get some money back. when we meet I will return this sum and some extra money because to send thransfer costs money too.I have to be sure that I will be able to book it or I will lose all the money I gave them in advance.I'm not going to ask one more time for your help,you see I am in hard situation. I will be waiting for your answer .I know it sounds like I am pooroutsider but you see I have nottime or somebody to ask about help,you know my mom gave me all that we with mom could collect for my travel.I hate to ask but now I don't have any other choice. you saw all my body and I believe you I have done almost all here and now I need some help from you, please help me to leave Moscow and it is all I ask now and you know I am full of the love to share with you. Kiss you, counting days and minutes before our meeting. you know it is only money ,and I think that it is not too hard for you to help me ,you see I have such chance only once in my life. I know you are kind man and I do hope you will be able to help me.I promise I will return all the money .and I will earn money because I am ready to work as hard as possible! Million Kisses, Your poor EKATERINA you know my rent address here is Russia, Moscow, Komsomol prospect, home 37 flat 39. Money it will be necessary to send on the manager of agency SUVOROWA EKATERINA because mine The passport is on registration of the visa in embassy. I together with the manager shall receive money And at once we shall redeem the ticket aboard the plane Remember that full name is SUVOROWA -(last name). EKATERINA - (first name) it is right writting in English, and you should put it on western union list and you can choice any bank in Moscow, they tell it is international service and I can get money in any bank of Moscow. they tell I can get western union transfer or money gramm because I have not any bank accounts in Moscow and I have only passport and it is enough to get it! P.S. I am not sure I should tell this but I want to let you know that if you don't like me I will not bother you and it is only your choice to spend time with me I know you may be too busy, and in any case I will return money back .you know I will have rent room ,job and I want to say that you don't worry that I want to use you just for my goals. and I am sure that when we meet we will not regret about it, promise, and I hate people who imagined so many silly rules and laws. and I have only small suitcase with me. and I dream about our first meeting, our first night and I have some sexy night dress with me! and I think that now everything depends on you my hope and I will check my mail all day and all night because i can't sleep if I am not sure that everything is all right and you can help, please dear don't leave me alone i have done so much and I am almost near you. and I can stay more than six months, I can stay longer it is possible if we fall in love and going to marry. But I think we need time to learn each other. and as soon as I got transfer ,they tell in the bank you should send me transfer number and I will be able to get transfer then, I will send exact schedule and number of the flight and terminal number and time of my arriving to your airport.