I've met Anna Kureneva at vkontakte.ru and we started our communication there. But in some time I've met her also at anastasiaweb. I was surprised, but decided to write her there too! After getting my letter at anastasia she just has not recognize me at all. What a surprise was for me but I did not stop our communication. I wrote her for two weeks to two different sites. I could see that I've met two different girls. I could see letters from one girl, but they were different. It was a shock for me. I just started trust her and believed in real relationships. I did not want to leave everything this and made a detection. I asked her in my letters whether it is free for her to write letters to me or not. From the anastasia web I got her letter, that it was for free at all, and I did not need to worry about this! From the vkontakte.ru I got her letter where she told me about expensive hours that she was spending at internet cafe, mailing to me. Also, she needed interpreter's help for this. All her needs were about 150 US dollars per a month. If I wanted to keep our communication I should surely help her. I've made some decisions for myself and found a compromise. I told Anna that I would send money to her to be able to help her atleast a bit in her hard life. I asked Anna to give me your contact info. I also wrote a letter to her at anastasiaweb where I told that was going to send her money for a present. She replied me very politely, that she did not want to ask me for anything, that she did not want to get money from me, so I would not think that she was with me just for money. I could not understand what was going on. Firstly if she waited for money she was a real scammer from vkontakte.ru, because she could not ask for money keeping a correspondence at anastasiaweb. Don't make mistake, as I did. don't send money to this girl, she is a REAL SCAMMER. Also, I could find, that she has a boyfriend in Ukraine. I attach her photos to this note.
Letters:
Hello my dear John!
In your letter you asked me about how expensive it is for me to write you letters. I think you remember, that I told you in my previous letters that I don't have computer at home, also my English language is not very good, so I use translator's services and also come to Internet cafe to send you my sweet letters. Yes, it is rather expensive for me, because I don't earn much money per
a month, and also don't want to ask for them from my parents. I would be the happiest girl in the world if you could help me in it. This sum is rather big, it is near 150 dollars I spend per a month. You can see it is expensive. But I so much like you, and hope to be with you in the future too. I Do wish to be with you and keep in touch. I think you know how important you are for me
and for my life.

Hello my dear!
Wow, I am happy you decided to help me. I think that this time I will be able to write to you oftener. Thank you my dear for your help and for your care of me. I like you so much, if you only can know how much you mean for me. I am happy that now I will not have any problems with writing to you. I am very grateful to you, my dearest man. I think you are a real gentleman, I am glad you
understand my situation and can help me in this. Here is my address, like you asked me to send you:
Anna Kureneva
9100 Ukraine,Lugansk
kv. Zhukova 9/22

My love, i send kiss
Anna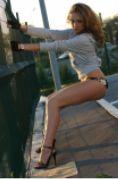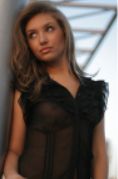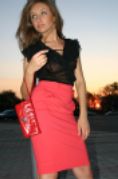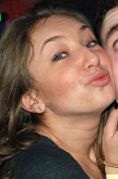 ---
Herewith details of Texts exchanged:
1. Fotos of woman posted in single123 does not match those sent in follow up mails
2. Stated she lived in Argentina (local photos with local sites in background received)
3. Then stated she lived in Russia
4. Thereafter declares that has never traveled abroad.
5. Has not answered any questions that have been asked.
6. has not read any of mails sent
Letters:
from Miss Ekaterina <moon24n@yahoo.com>
reply-to Miss Ekaterina <moon24n@yahoo.com>
to Dan
date Mon, Jan 5, 2009 at 9:16 AM
subject I have all the info ,Kiss Kat.

Dan my dear,Kat here I have got info from agency and resend to you.I am so happy to meet you just in a few days!!!!!!!!!!!!!!!
Just have not any words how happy I am and a little tired of so many troubles here.

------------------------------
>TRAVEL INFO : Fedorowa Ekaterina.
-------------------------------------------------------
> Travel Agency - "Moscow,Omsk,Irkutsk Travel Groups."
-------------------------------------------------------
> TRAVEL INFO : Fedorowa Ekaterina. - private tour.(work visa) Russian-English variants.ENGLISH SPEAKING GUIDE.
------------------------------------------------------------------------
> Travel dates for: Ms.Fedorowa Ekaterina.
> Please label the inside and outside of each piece of baggage to
> be checked in with your name and where possible your address.
> Suitable baggage labels and
> stickers are available free of charge. In advance of your journey.
> please note the current free baggage allowance included in your
> ticket price. You can find this information in the internet or via
> your Airline contact
> person. In case you booked a special fare please note that it can
> be subject to restrictions. Travel Abroad: When preparing to travel
> abroad for less than 5 months,
> it is important to ensure entry to another country . Depending on
> the country to be visited and the student's nationality, it may be
> necessary to apply for a
> visitor visa.The person must have: a valid passport or travel document, valid visa .
> No special permission is needed, but it is important to have a valid
> passport,valid visa and all travel documents.

> Thank you for your booking and have a pleasant journey. Kind regards.Travel Agency - "Moscow,Omsk,Irkutsk Travel
>Groups." is a licensed and officially registered travel agency.

> Our goal is to provide quality services for group and individual travelers.
--------------------------------------------------------------------------
> Please use our service .Managers: Ms.Popova Maria . Ms.Chechova Aleksandra.
---------------------------------------------------------------------------
>The nearest possible flight is - Friday 9,January 2009.From Sheremetyevo Airport Int., Moscow,Russia.

>Price: foreign passport,visa,tax,consulate fee,ticket Eco.class.USD 1190.00+

>Rusian Federation.Ms.Fedorowa Ekaterina. sex-F. Authority-Guvd-297.
--------------------------------------------------------
>This reservation will be automatically cancelled if the order is not purchased until Friday 9,January 2009.


Dan hello again my love,I've got all the information and I'm resending it for you!! I am here after my visit to the consulate and to the agency I am so happy to say we will meet in few days!!!! I am really lucky girl to meet you. Honey the thing is that I booked the nearest possible flight. I need some of your help.there is one small problem but I am sure we will be able to solve it. I wanted to ask you to help me to pay for my tickets directly but they tell I can't use your help or ask you about sending me tickets or ordering electronic ones because I have a permission to use the help of the travel agency only because they do all travel things and it is their business to arrange all travel things for my trip, such is the law. It is not possible to get a work visa without the help of the agency, they have too strict rules of getting visas.I was sure my mom will help me because she promised but now she sent a letter explaining it is possible only in two months or so because of our family problems. She can't send a transfer now.She tells that maybe I can ask you about help and I do it. I was in the bank to try to ask them a loan but they said I need to have registration in Moscow to get a loan from their bank and I don't have it! I think it is not great problem for you to help me. I even hope maybe it will be pleasure to help me because you are my knight,right?after all payments here and my flight from Irkutsk I have about 200 dollars of my own money and I even sold my photoapparat today but it brings only 35 $. now I need about 990 US dollars from your side because I have to pay for my tickets and few more things,and I have to pay in advance about 1190 dollars. this price includes all arrangements of documents and everything.
Dan as I mentioned I will have 6 months visa.now I have to be sure that I will be able to take my tickets or I will lose all the money I gave them in advance when I did begin to regestrate documents in my town.I'm not going to ask one more time for your help,you see I am in such hard situation... I will be waiting for your answer .I know it sounds like I am a poor outsider but you see I don't have enough time to find the money I need .
I hate to ask but now I don't have any other choice.I need some help from you,please help me to leave Moscow to travel to you and it is all
I ask now and you know I am full of the love to share with you. Kiss you, counting days and minutes before our meeting. You know it is
only money, and I think it is not too hard for you to help me, you see I have such chance only once in my life. I know you are a kind man
and I hope you will be able to help me. I promise I will return all the money and I will earn money because I am ready to work as hard as I can!Million of Kisses,Your poor Kat!and as soon as my mom will send transfer I will be there with you and you will get money from me and I will be able to earn some money before her transfer and I will give you all extra money to pay for my loan from you and I will leave money for self only to buy foods and pay rent room if you will be not agree to invite me to live together.
you should know my rent address here is 47/23 Prospekt mira 87.Moscow, 129366 .Russia. Remember my full name is Ekaterina - (first name) . Fedorowa -(last name). It is right writing in English, and you should put it on western union list and you can choose any bank in moscow,they tell it is international service and I can pick up the money at any bank of moscow. They said I can get only western union transfer because I have not any bank accounts in moscow and I have only passport and it is enough to get it!
And please after you complete transfer write me the number of the transfer, I'm not sure how it's call but people from western union branch will give you a number of the transfer.P.S. I am not sure I should tell this but I want to let you know if you don't like me when I come I will not bother you and it is only your choice to spend time with me or not. I know you may be too busy,or just meet different woman but in any case I will return the money back.
I will have a room for rent if I want, a job and I want to say please don't worry I don't want to use you just to reach my goal. I am sure when we meet we will have no regrets about it, I promise. I dream about our first meeting, our first night and I have some sexy lingerie with me! I think everything depends on you! I will keep checking my mailbox I have to be sure everything is allright and you can help, please, honey, don't leave me alone I've done so much to start this trip and I don't want to give up.
And I can stay more than six months, I can stay longer and I can prolong my visa. Bye ,Bye dear.

Dan
to Miss

Hi
I don't want to receive your mails any more!!
I can see you are a scammer.... you have not replied to my mails or any of the questions I have asked.
I will not give you my closest airport.... for what reason? All you will do is ask for money. I am NOT INTERESTED>
Please refrain from sending any more mails and pictures.
Thank you
And good luck

Miss Ekaterina
to me

Dan hi again!!!!!!!!!!!!!!!!!!!!! I don't have enough time to write a long
email I'm in a hurry....
Please write me the name of the closest Airport to you (possibly
International) and it's code (if you know)
For example the closest inter Airport to me is Irkutsk and it's code is
(IIA). I already started to pack my things and I want to start my trip
so I will go to Moscow from Irkutsk. I have so many worries and
I'm so afraid to start everything but if I don't start it now I will
never do it!!!!!!!!!!!!!!!!!!!!!!!!
I will write more tomorrow and will tell you all things you are interested about me!
and please don't worry if I will be not able to send my letter tomorrow I think I will be very busy and as soon as I can I will send new letter with all the news!I think in a day!Kat with kisses for you !!!!
How are you after holiday?I have a small headache I think I did sleep too late and was so excited.we had wonderful time but I am very tired now!

Miss Ekaterina <moon24n@yahoo.com>
to Dan
date Wed, Dec 31, 2008 at 3:57 AM
subject: New Year so soon,Have a nice time,Kat with hello.

Dan dear hello ,Kat with great kissess and all the words,
it is New Year here today and all the people are crazy outside,I think it is will be wonderful night today but as always it will be too many drunkers and bad situations with them.I will meet New year with my family , it is our tradition and we have a lot of fun,jokes and funny things for each other, we did take picture for you I do hope you like it.
Dan please forgive me that my letter is too short today but I think you have crazy day too because of so great holiday and I do hope you will have nice time too.Well,I have ot run, I have to help to cook and serve the tabel for all the persons of my family and my sisters will help me too, they are a little busy because of the kids and gifts for all.
Dan dear Happy New Year,and let 2009 be the Year of our meeting!!!!Kiss you Kat!

Dan
to Miss

I am tired of your mails, UNLESS YOU ANSWER MY QUESTION SENT IN MY LAST MAIL, I WILL NOT REPLY TO YOU
d

Miss Ekaterina
to me

Hello Dan! I have time to send new letter! I think I'm a lucky girl to meet such good man as you in Internet world!
I hope I will be lucky enough to meet you in the real life soon!
Yesterday I told my mom about you. She said that now she doesn`t
worry about me as before because now she knows you are a kind man
and can help me if I need your help. Dan you can show me your city and tell me more about the life over there!
I think you know I like cooking. I can cook some Russian dishes for you! Pelmeni, vareniki, blini, borsch, okroshka! You will like it! Besides Russian cuisine I like Italian and Mexican. I love spaghetti and pizzza!!!!! mmmmmmm ! I like Mexican food because it's very spicy, although I don't cook Mexican dishes too often. I've been told my cooking is very tasty!
I like to cook cakes. My favorite is cheese-cake with raspberry! You
know... when I talk about food I'm getting hungry ))) I eat everything
and I don't like any diets but usually I don't eat after 7 pm. This
helps me not to be fat!Dan I can cook many tasty things for you when we meet! You know.. almost all Russian men are like bears! They are so rude, they can't be nice and polite, they don't want to have a family. I think you are not like them.
I like to go to the cinema! I really like to watch a good movie with
my friends. 50 percents of movies in our cinemas are Russian and about 50 American. Actually my favorite actor is Johnny Depp and I like all movies with him. I've watched Pirates of the Carribean (part 3) some time ago! I think the third part is not as good as the first part. Have you seen it?
Could you recommend me any movie so I can watch it?What is your favorite movie and actor?
Soooooooooooooooo......... what else could I say?
I have a driver's licence but I don't have a car.Sometimes I go to the theatre but not often.
There is only one small theatre in my city and there is nothing interesting. If I want to watch a good play I should go to the nearest big city, there sometimes can come some famous Russian actors and dancers but I can't go there often because it's quite expensive.
I want you to know small things about my life, because it will show you who I am.
Ok, I think I will finish my e-mail for today, because its rather late
here and I should go home to cook some food!I`m sending one more pic...
Always ,Kat!!!

from Dan
to Miss Ekaterina <moon24n@yahoo.com>
date Mon, Dec 29, 2008 at 11:33 AM
subject Re: Happy to send new letter.

Please read my mails to you.
1. You stated in your first mail that you lived in Argentina
2. You then in your second mail, say you are back in Russia
3 You then, in your third mail, said that you have never traveled abroad
4. Are there more lies?

If things start like this then please do NOT write again.
Happy New year and have a good life
Bye

Miss Ekaterina
Dan hello again,I do hope you are not tired of my lettters!!! I think I shoul...

from Miss Ekaterina <moon24n@yahoo.com>
to Dan
date Mon, Dec 29, 2008 at 6:52 AM
subject Happy to send new letter.

Dan hello again,I do hope you are not tired of my lettters!!!
I think I should write you more things about me, I hope it will be interesting for you to know me better!
As I wrote I`m 25 years old, My birthday is July 30.
I'm 168 cm tall (5.6.) and 51 kg weight. I don't know exactly my bust-waist-hips measurements, I don't have a reason to measure it because I think it's OK and my body is proportionate, I take care of my body, for truth its very easy for me, because I like to dance a lot, so it helps me to keep feet!!!
As for my family - I live with my mother. My mother is 50 years old, I love her very much, she works as a hairdresser in salon.I have two sisters, Olga and Victoria,they are older ,26 and 28 years old, they are married and live with husbands and they have kids.
My father was a great person, he was courageous and brave. He is an ideal man for me.
My father died 3 years ago in auto crash... My mum cried for several
months but now she is ok, she will never meet another man because my father was the only man in her life .It was my mother's idea to try to work to another country.
She loves me very much and she thinks that its impossible to earn good money in russia working as a cook or waitress,espesially in small towns. She reads many stories about girls who found their happiness abroad and now she wants me to do the same.
As I wrote you I live in russia, the name of my city is Seversk it is
situated in Irkutskaya Oblast (District).it is syberia.Dan it will be great if you also tell me some interesting facts about your city.
I don`t remeber if I told you or not but I graduated from Irkutsk University three years ago, Economy faculty but I don't work on my
specialization because I can't find a good job here in economy sphere,
my city is so small. I don`t use any translators and I can speak and write English well. I also have a certificate of aerobic's instructor.I write my emails from Internet cafe, we have a computer but no Internet.Dan today I'm going to tell my mother about you, I'm sure she will be happy I've met someone over there who can show me around!I hope you are not getting bored to read my emails?
It's a pity there is no messenger here, so we can talk only using e-mails..
My address here is Russia, Seversk, Krasnoznamennaya street 24, flat 2.
So now you have a representation of who I am....
I just can tell you I enjoy life and I try to live to the fullest, I like to try new things. I'm very tender, caring, artistic, faithful, decent person.wow ,it sounds too much!!!!Sometimes I can be not well organized, I think everybody had it's own minuses and pluses.I don't look any special qualities in a man. I just hope he will be faithful and kind man and I will do everything to make him happy. I'm looking for a soulmate! sorry if I missed some of your questions but I am so excited !!!!Kat,kiss!

from Dan
to Miss Ekaterina <moon24n@yahoo.com>
date Mon, Dec 29, 2008 at 7:58 AM
subject Re: Ekaterina here again!

please do not write to me again..... you tell too many lies.....

Miss Ekaterina
Hello ,hello,hello!!! This is me again! I decided to send you more info about...

from Miss Ekaterina <moon24n@yahoo.com>
to
date Sat, Dec 27, 2008 at 7:54 AM
subject Ekaterina here again!

Hello ,hello,hello!!! This is me again! I decided to send you more info about me.
Sorry I don't have much time to write now, my sisters are waiting for me. We will go home together.
It is my first time I try to correspondence with man in internet world.
I do hope you will be enough patient to understand my writing.
I want you to know that I have only good intentions and I don`t have big secrets.
The thing is that I will work abroad for six months or so and I would like to meet a nice man to be my guide or just be good friend to spend time with.I think that it is hard enough to live in foreign town without friends and also I have never been abroad. I am from small town here in Russia,I am afraid to be lost.
I want to see the real life and it is impossible to see without
person who knows all sides of the life. It doesn`t matter what age is he or what is his eyes color, I just want to know that he is kind and open-hearted inside.
Last time many girls all over the world also want to start a new life abroad, so many of them used a special program for young people who wants to work abroad.
I also decided to do so and to use it. This program just helps to register documents and gives suitable work in your area. I already started to register documents and now I need to decide in which city I want to work.
I`m 25 years old and I`m not afraid of work (I will work as a waitress in any cafe or restaruant).
You know, I`m a professional cook, but it is not possible to get this work because of too many documents and permissions I need and to work as waitress is much more easy .and I am not afraid any work.
I will arrive (I will travel alone) and I can choice any cafe or restaruant.
I think it is the right way for me, I am not afraid to work hard!
I never been abroad so I decided to find a friend abroad and make his city to be my destination.
I think it is my only chance to change my life. I am full of plans and different dreams.
My hair is blonde and I have mixed colors eyes. I think I'm somewhat pretty, but first of all I want to be beautiful inside.
I do hope that you will be not disappointed to meet me in the real life if we meet.
I will leave my town in a few days or so (I can't tell you everything exactly right now) and I would like to be sure that I have a man who is waiting for me there. I will work all days and I would like to find a man to spend all free time together to get to know each other better.
if you have any interest to meet me I will be more then happy to meet you too.
Sorry I really have to go now. I will write more comments next time,
Bye-bye!!!!Ekaterina!!and you can call me Kat,my friends call me so .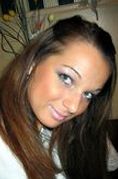 ---
This scammer found my posting on Craig's List and replied to me...Beware of this one as she is not on any Scammer list as of yet. Very convincing letters and if you try to figure out if all of the information they tell you matches up. Please post her pictures so this scammer is not successful. They requested money several times to be sent to ELENA KUZNETSOVA via Western Union. If you run the passport number through Google you will find this to be the same number on all of the fake visa used by scammers. There was even a picture sent to me with her holding papers with her and my name written on them. These people really know how to manipulate the situation....BEWARE!!!

Here are a few letters that were sent.
Letters:
Thank you for your reply, I am grateful that you found time to reply. I'm seriously interested in knowing more about you.
Dating is not a joke for me, I never play games. I hope that you are
also serious. I'm a lonely woman that wants to find a man that will
love and understand. Let me tell you more about myself.
I assume that I am a strong woman with goals, ideals and ambitions.
I am 29y.o; I was born on February, 11th, 1979. I am 5 feet 6 inches tall. My weight is 121 pounds.If my message interested you, write me back, I'll be waiting for your reply.

Yana

I am sorry. I could not write to you quickly. These days I have been very occupied.
Of course, it would be great to chat with you a little but unfortunately I have neither Yahoo nor MSN messenger.
When I fix my home PC I will install them straight away.
I feel I have to write a couple of things about myself more.
I the only child in the family.But I have the cousin. Cousin lives in Moscow.
My Mum has the sister. She are my aunt.
The sister of mum lives in Moscow. I wish to inform you.
I have started to do the visa three months back. Soon I shall receive
the visa. Approximately in three weeks. I can arrive to your country.
My parents live far from me.
They live in the city of Omsk. I was born in Omsk. But when has finished University.
I have got a job to Voronezh. I seldom see the parents. Omsk be from Voronezh 5 hours drivings on plane..
I started learning English in college - I hope that itís not really that bad.
Iíve never been married - and I donít have kids. I guess you wonder why I donít want to start dating a Russian man.
The reason is very simple - most of them are incredibly boring. They know nothing about romance and passion.
And their feelings are boring and monotonous as well.
Iím tired of such men -thatís why I decided to look for love abroad.
Iím planning to leave Russia in the future.
I want to move to your country. Iíve never been there - but I hope I will be able to live and work there.
I am going to visit in the beginning the as the tourist. I plan visit to your country in the beginning of winter.
I can visit your area. How about a cup of coffee in cafe? You not against personal meeting?
I can stop in hotel.I hope hotels is not far from you? I yet do not know exact dates of arrival.
What do you think of it?
I am so sorry that you had such bad experience of dialogue with lady
from our country. Such women disgrace our country and though I always had pride for Russian people and women, it is a shame to me, that these women are Russian. Actually in Russia many good, fair and kind ladies. I understand what opinion now you have about Russian people. But in Russia really many good girls. I sincerely regret that you communicated with bad people.
You ask why I write to you. First - the distance is not important for
me. I do not think of it. I think that for true feelings there are no
barrier and distances. Likely you want to know why I do not search for
destiny in Russia. I have collided the big cruelty and disrespect. There
is one very weighty circumstance because of which I have no the friend
here, and do not want. The young and beautiful guy has acted with me very much cruelty. I am not ready to tell about it yet. It is difficult and
hurt for me. Can be later. But I can tell that first I could not find to
myself the friend in Russia, and now I do not want. I do not believe
Russian guys. I cannot go to travel across Russia in searches of prince.
But I have decided to try to find my destiny through the Internet. Unless it is bad? America - the Great country. Relations of our countries at present good. I well enough know the English language. On this I write to you. If it is not comprehensible to you tell me please, because for me it not a joke. I also could write to other country. But English-speaking countries not so many. America the most familiar country for me.
You have asked about my growth. I wrote to you it. The puppy in a picture was charm.

I love different music flows - from classic to rock.
My favorite singers and bands are Madonna, Pink Floyd, Joe Satriani.
I adore symphonic music by Tchaikovsky and Wagner.
Most of my favorite films are American - Gladiator, Groundhog Day, Basic Instinct.
However, thatís just a tiny bit of the things I likeÖ
I prefer melodrama and comedy. I like skating, skiing and swimming.
Hiking is a great fun for me. I enjoy camping in forest.
I also take a great interest in gymnastics and yoga.
I wanted to ask you about the time difference between our cities -
please, inform me if you manage to find it out.
I have to finish my letter now.

Yana

Hello, my faraway friend!
The only thing I need is a loved man next to me, the man to whom I will be giving all my love and caress.
Iím in a lyric mood today. I hope that you like my dream.
The only things I want to get are warmth and affection.
I want to sit in front of a fireplace being embraced by the arms of
my beloved and talk about every little thing in the world - how our day was, our future plans.
I live one in the apartment. Sometimes I feel really sad - especially when the weather is dull.
From time to time I go to night clubs with my friends - but it doesnít happen really often.
I love dancing to the disco music - thatís my main club weaknessÖ I enjoy walking in the park.
I love the nature there.
I really love the older part of my city - old houses, little cozy cafes -
I love drinking coffee with freshly baked pastry there.
The city gets so beautiful in the night with all its lights shining - it brings some special feeling of coziness in.
The cafes look especially seductive when itís cold outside - I always want to come in and have a cup of hot coffee.
Sometimes we go shopping with my friends.
I guess you know how much women love different shops with ladiesí clothes.
However, I donít have the chance to do it very often either. My job takes a lot of my time.
I can arrive approximately in 3-4 weeks. I shall inform you in advance.
When I shall arrive. You not against if I shall visit you.
I have not solved. What exactly I shall do when I shall arrive.
Likely I shall visit your area as the tourist.
I have phone. But recently near to my house have constructed a new apartment house. To this house spend a new telephone line.
A telephone exchange update on more powerful.
I have received the message that my phone will not work some time.
As my phone number will be replaced.
I do not know when will include my phone. I yet do not know.
What will be a new phone number.I shall receive it later.
I am not sure, that it is possible to trust Russian mail. It is very a
shame to me to inform about it, but mail works for us not reliably. It is
a lot of letters and parcels do not reach the addressee. I shall
be distressed very much if your gift will not reach me. For this reason I
think, is not necessary to risk. But many thanks for your attention.
At Russian customs house check all, and customs officers decide what to pass and what to confiscate or detain. It's impossible to find a parcel or letter after that, especially if a sending from America. I do not want, that your parcel or letter has come into the hands of any fat old customs guy or into the hands of his girlfriend. I would not want, that this greedy customs officer has sold or has simply given your parcel to any interested person.

I want to ask you something. What do you dream of?
What you donít like? Is there a color that irritates you?
I love pink color - and I canít stand yellow.Iím sorry but I gotta finish my letter now.
Blowing a kiss to you - I hope you will feel it.
P.S In last picture I and my girlfriend Sveta.

Hi, my far, but dear friend Mark.
Iím starting to wait for you letters with so much anticipation.
Iím starting to fall for you. I canít understand how it happens.
I never thought that itís possible to take a fancy to someone just by reading his letters.
Your letters make me feel that you are a very good person.
I donít know Ė maybe these words will seem too daring to you.
Maybe you will say that Iím starting to express my feelings too soon.
But I canít help telling you what I feel.
This feeling is overtaking me. Iím trying to keep it all inside myself.
But I canít do anything about it.
Iím afraid of it all Ė but in the same time it attracts me so bad.
Usually I donít tell the things that I keep at the bottom of my heart.
However, your letters make me do it.
Sometimes Iím trying to imagine what our meetingís gonna be like.
Will you be happy to see me or not.
The images of us coming together keep on exciting my imagination.
Of course, it would be better to know each other in person.
I have good news. My papers for a trip are almost ready.
I have received the message. The documents will be ready approximately in 2-4 weeks.
I so long waited it.
I do not know exact date of arrival. I when shall receive papers.
I shall know approximately when I shall arrive. I shall arrive to your area.
You will be glad to our meeting? I shall inform when I shall arrive in advance.
I shall give the full information. When I shall be completely ready to travel.
I can visit the your country as the tourist 1 month.
We will be able to chat, walk hand in hand,look into each otherís eyes.
Favor each other with smiles and kisses. Iím finishing my letter now.
Iím moved too deeply todayÖ
Otherwise I wonít be able to stop myself from telling you about my fantasies.
Please, donít ask me to tell you about it. This is too personal.
Iím too shy to talk about it. I will tell you about it all Ė a little
later, when I feel that Iím ready to tell it.
Or weíd better make my fantasies come true when we meet? ?
What do you think about it? Iím sure that you would be delighted with it.

Blowing a passionate kiss to you. Hope to hear from you.
Yana

P.S. I remind. My pictures are taken for me by my girlfriend Sveta.

Hi, my far, but dear friend Mark.
Iím starting to wait for you letters with so much anticipation.
Iím starting to fall for you. I canít understand how it happens.
I never thought that itís possible to take a fancy to someone just by reading his letters.
Your letters make me feel that you are a very good person.
I donít know Ė maybe these words will seem too daring to you.
Maybe you will say that Iím starting to express my feelings too soon.
But I canít help telling you what I feel.
This feeling is overtaking me. Iím trying to keep it all inside myself.
But I canít do anything about it.
Iím afraid of it all Ė but in the same time it attracts me so bad.
Usually I donít tell the things that I keep at the bottom of my heart.
However, your letters make me do it.
Sometimes Iím trying to imagine what our meetingís gonna be like.
Will you be happy to see me or not.
The images of us coming together keep on exciting my imagination.
Of course, it would be better to know each other in person.
I have good news. My papers for a trip are almost ready.
I have received the message. The documents will be ready approximately in 2-4 weeks.
I so long waited it.
I do not know exact date of arrival. I when shall receive papers.
I shall know approximately when I shall arrive. I shall arrive to your area.
You will be glad to our meeting? I shall inform when I shall arrive in advance.
I shall give the full information. When I shall be completely ready to travel.
I can visit the your country as the tourist 1 month.
We will be able to chat, walk hand in hand,look into each otherís eyes.
Favor each other with smiles and kisses. Iím finishing my letter now.
Iím moved too deeply todayÖ
Otherwise I wonít be able to stop myself from telling you about my fantasies.
Please, donít ask me to tell you about it. This is too personal.
Iím too shy to talk about it. I will tell you about it all Ė a little
later, when I feel that Iím ready to tell it.
Or weíd better make my fantasies come true when we meet? ?
What do you think about it? Iím sure that you would be delighted with it.

Blowing a passionate kiss to you. Hope to hear from you.
Yana

P.S. I remind. My pictures are taken for me by my girlfriend Sveta.


Hi, my dear Mark.
Iím so happy that weíre going to meet each other soon. When I think about it, Iím starting to imagine the way itís gonna happen.
I dream to see you waiting for me in the airport.
Feel you hug me and clasp hard to you bosom.
We will flow together in a kiss. Iím thinking about you every day.
My heart is tired of loneliness. I need love. I need you.
I need to see your smile, your eyes, feel your touch.
Soon our hearts will come together.
Itís gonna be like a huge fire that can be put out by a long kiss only.
I want to talk to you when we meet so much. I want to tell you a lot.
Iím so happy to know that the time when we finally meet each other is
getting closer and closer with every single minute.
Soon weíll be looking into each otherís eyes.
I think that our relations will not only grow into something bigger Ė they will be eternal.
I know it for sure.

Iím finishing my letter. Sending you the hottest kiss ever.
Your Yana

This is the best letter of them all.................Beware

Hello, my darling.
My love, I would be so happy if you were near. I want to tell you about my dream.
We were walking on the street, hand in hand, we were smiling, laughing, kissing each other.
You invited me to your place. We had a romantic dinner. Candlelight.
I was looking into your eyes and you were looking into mine.
Our hearts started beating faster and we came together to kiss. We were overcome by passion.
We were kissing. You lifted me slowly and carried onto the bed, put me down and lay down next to me.
I felt your touch. You started taking my clothes off slowly, covering my body with kisses.
I felt fire burning inside me. You pulled me closer to you. Our eyes met.
We were making love, you were pleasing me by all imaginable means. I was kissing you, getting down, lowerÖ
You started moaning. You were trembling with anticipation when you were penetrating me.
I was giving myself to you Ė more and more until you started shouting with pleasure.
We fell onto the bed Ė tired, satisfied. We smiled to each other, gently
stroking each otherís bodies, kissing. I want you to love me forever. Thatís my dream.
I hope that it didnít make you feel uncomfortable. I hope that you like my dream.
I hope that you wonít mind helping me make this dream come true.

I love you and send you thousands of kisses,

Now they move in for the kill.............

My love Mark!
I at last have received the visa.
I as well have found out that I will get vacation December, 8,
I was most happy the woman. I also reserve tickets. The number
of the flight on which I reserve the ticket, it would be on the December 11 :
I have been to the company that reserves airway tickets.
I asked them how I can reach Los Angeles and how much it costs.
They have offered to me the ticket that costs $1419.80 USD. I asked them to find cheapest ticket,
because this price is expensive for me.
7:25 am Depart Moscow (DME) Thu 11-Dec Iberia 3809 / 6275 / 7076
Arrive Los Angeles (LAX) 7:15 pm
I reserve the cheapest ticket to Los Angeles and cost 1050 USD.It was the best variant for me.
I asked them to reserve a ticket.
But they refused, because they can't reserve the ticket without advance payment.
I must pay full cost.
I have asked if I can pay a part of money now,and the other part later.
They have told that it is possible, but I will be limited by term.
And if I will not pay the full cost of the ticket within of this term,
I will lose already nested money. I have agreed because it is the only chance for me, because I must give to anti-emigration committee a data about my payment.
By this moment I had only the concrete sum of money which I had after all my expenses.
I know that probably I simply must tell that I can't come to you because I haven't the remaining sum.
I know that I promised to do all by self, and I was sure that I can.
I did not want to ask you. But after I did everything I did,
I cannot simply tell that I will not come to you.
I have passed through so many difficulties, and I have overcome the most difficult.
But all the same I have disgusting feeling that I could not fulfill the promise.
I am always ready to do all what is possible,- to fulfill my promises, but at the same time I understand that any person could get in such a situation.
To get the visa I have spent much more money than I expected.
But people were ready to help me only if I will pay them.
I paid more than 300 dollars to get all documents, I paid in municipal committee, in the ministry.
There have informed. Because of crisis they have lifted cost.
I did not expect all this, but up to the last moment I was sure that I still can make everything.
I expected that I can get a vacation payment. But to me have informed.
I shall receive payment after a vacation. I counted on this money.
Have informed a delay with payment for a vacation.
I asked to give me this money now because I need this money urgently.
But, at the last moment I have got the answer that I can get this money urgently only in case of serious illness or for example in case of death of the relative.
I feel so guilty. I was sure that nothing can prevent our meeting.
So I went to pawnshop and pawned silver and gold embellishments
I got 175 USD But it is not enough for full cost of the ticket.
I have paid in whole 670 USD. It was my last money.
It is very difficult for me to tell you about it. But I have done everything I can.
I paid visa. I have bought the ticket on a train up to Moscow. I paid a part of the ticket. But this money is not enough. I don't want to burden you. I want to reach you with my own money but unfortunately I have failed. Now I have to pay the remaining part.
I have addressed for the help to parents and relatives. But they cannot assist so soon.
But vacation at me too has restrictions. I can stay 1 months in the USA. I ask money in a debt.
I at once shall return this money.
Even it is more. It is only 380 USD. I ask money in a debt.
380 dollars are necessary for me.
I shall return them. We together can go and receive them.
I must pay this money before December, 4, Otherwise I will lose
my money and reserve ticket. If you love me, and if you want to see me soon, please, send the money for the ticket before December, 4, morning.
I have paid for a part of the ticket. But to return this money I cannot any more.
I cannot return money which have paid for a part of the ticket. In Russia such laws. It not America.
Our laws differ I cannot arrive without your help. If not these circumstances.
I did not begin to ask from you the help. I do not know what to do.
I have addressed for the help all. But not who could not help to me.
I have addressed to you in hope.
I understand that it is a difficult decision for you. Of course if you don't want you can not help me. It is bad but not fatal. I will lose my money and our meeting.
I speak so because I am in despair and confusion. Now, when we are divided only with one step, I am afraid. I am afraid that you will not help, and all my diligence will be gone. I love you and I want to be with you. I have not calculated my forces. But together we are much stronger. It is much easier to go through difficulties and barrier together.
I want to present you all my infinite love and fidelity.
I did not want to ask you. I thought, that I can make all itself. The loneliness has made me strong. I have got used to live without the help, and to rely only on myself. I very seldom address to somebody for the help, but now I ask you to help me. I THINK, BOTH OF US
WANT THIS MEETING, means also charges we should divide for two. I THINK IT FAIRLY.
I have made a step forward. Make also you a step towards to me. I hope that has not offended you. I love you and I trust. I know, that you will not throw me now when there is only one step. My love is boundless to you. I am confident, your love to me too.
The love is not measured in money, money it only a small problem for us now.
Tell me Mark, can you help me? If you have an opportunity please help me.
If you have really decided to send me of money. I have found out about the western union (It is company the engaged money transfer). Western Union has website, called www.westernunion.com. Probably it will help you with the greater information on it.
Recently I have visited one of russian branches of WesternUnion, and they have told to me, that you can send money to Russia, the receiver is ELENA KUZNETSOVA.
If you can help, please, send your help to my friend ELENA KUZNETSOVA.
All my documents are in anti-emigration committee now.
Without ID I cannot receive your help. I will go in bank together with her.
Send your help for her name because my ID are in anti-emigration committee now.
That is why I ask to send your help to my friend. Her name - ELENA KUZNETSOVA.
So, please go to WesternUnion and transfer the money to ELENA KUZNETSOVA, Russia.
Any another info to make transfer is not required(this is exact words of the WU-employee)!
Friend be able to pick up money, if I will know the following info about your money transfer:
1) Exact name of sender.
2) Location(city and state,zip) of sender.
3) Money Transfer Control Number.
4) Exact amount of money.
Without this information, impossible to receive money.
Your Yana