Scammer details:
Surname: Soboleva
Name: Ekaterina
City: Nizhny Novgorod
Country: Russia
Postal address: ILINSKAYA ,number of house - 47 - Nizhegorodskaya area
Phone number: Refused to give phone number eMail : nicew0man7@yahoo.com

Single (divorced) male 53 years of age, no dependendents.
Initiated contact on Singles123 inviting me to contact her. On her site no picture. I replied would not communicate with persons not having
picture.
She replied on site 123. Correspondence started pretty easy going. Pen Pal-ish. No immediate demands.
Talked about life in Russia and her family, Father Mother and herself.
Asked to verify her address as I wanted to send her a gift. Sent above address.
Started getting expressive about affection. Asked me for my address.
I sent it. No problems. Said she had saved enough money and we should meet.
Went to Travel agency and aksed for "Quote" for air travel to Argentina.
Needed a Visa which cost U$120 but because coming to argentina was so difficult to obtain visas (??)
she needed to pay agency additional U$70.
Russians do not need visas for Argentina. Set the spark for me to not believe her or her story.

Tried to convince her to visit me in USA in early 2009. She did not even mention my suggestion (appeared not to have even been read)
and insisted in coming to Argentina where I am working. A number of mails were sent for her to invite her to travel to
USA but were ignored. She wanted to travel immediately to Argentina

Her insistance at wanting to travel to Argentina was somewhat worrying as she would not consider or reply to my request
for her to join me in USA, Like she was trying to hurry things up and did not pay attention to my questions or suggestions
in this regard. second warning signal

I started asking questions about her work. She never replied any of my questions, only admitting tha she
was a nurse, no more, and only talked about sex and how she loved me. I avoided making any statements about
sex or any declaration of that sort, stating I would like to meet her and we will see how "chemistry worked" once we had met.

I started asking more questions. Never replied to any one of the questions but insisted I send her via
Western Union the balance of her airticket which was U$ 700 so she could come to my "arms"

I asked her to send me a copy of her passport. Never sent. Asked for a photograph in front of her pc showing me on screen behind her.
Never replied to or sent.
No further contact when I declared that I felt that this was a scam and that she was up to no good.
No mails received from her after that
Letters:
all reach there and to learn, how it to make. I shall inform to you
full details about it in the following messages. Now I finish the letter. I wait for yours the message my lovely. My kisses and embraces!!!
Yours Ekaterina.


---------- Forwarded message ----------
From: <nicew0man7@yahoo.com>
Date: Sun, Nov 16, 2008 at 9:04 AM
Subject: Hi my love Dan !!!
To: Dan

Dan, I want to speak with you about many things, but probably you will be tired with the big message. Therefore I shall be to ask now the most important things for me. Dear, you have pleasure when you think of our fast meeting? Whether you informed the close people that is fast you will accept me? What they have opinion on it? My parents and friends are pleased, that I shall meet you. They are glad, that I at last have met the person to whom I have big respect and serious intentions. I the daddy always spoke me, that the man in relations mainer and, that the woman should listen to it always.. And I always argued with him concerning it. During those moments of the life when I had relations with the person, I always tried to be the leader in these relations . But with you Dan, I feel, that all differently. I would like to be obedient and gentle to to you. Probably mine the daddy of the rights when speaks, that the main instinct of the woman, it to be near to the man and to be obedient to him. he speaks, that the woman can be happy, only if lives thus. I have such relation to the man, as to you, for the first time and consequently I think of it much. I think, that probably the destiny not casually acquainted me with you! Dan, you have any sexual ideas about me? Tell to me about it. I have such ideas about you, but I not shall tell their the first. OK? I very much want to learn , that you think of me, as about the woman. I shall wait yours the story about it! Now I shall finish the message. I wait your letters favourite!!! I asked the agent in what way it is possible to transfer from you money for payment of them, he has told, that will learn about it and to inform me. My gentle kisses!
Yours Ekaterina.


---------- Forwarded message ----------
From: <nicew0man7@yahoo.com>
Date: Fri, Nov 21, 2008 at 12:06 PM
Subject: Hi my love Dan !!!
To: Dan

Dear, I received the detailed information on moving money. To make it, you need to go in bank in office " Western Union ". in bank to me have told, that such offices are available in each city, therefore for you the problem will not find it. When you will send money, you will need to specify my full name and the address, when I shall receive this money I should specify your full name and the address. Also, I should inform in bank confidential number (MTCN.) this number to you inform in bank at sending money, and you will need to inform this number to me in the messages. All moving will borrow some hours, but it will be necessary to pay for it the some people money to bank. I think Dan, that it is a reliable way of moving. Favourite, now to me is time to go, remember, that I miss your messages and write to me more often, inform me also, what lady's wear for you more sexual. Probably I shall prepare for something for you, mine dear!!! My kisses!
Yours Ekaterina.


---------- Forwarded message ----------
From: Dan
Date: Sat, Nov 15, 2008 at 8:26 PM
Subject: Re: Hi my love !
To: nicew0man7@yahoo.com

Dear Ekatarina,
I am sorry I have not written but as I told you in my last mail I am away from my office in the extreme south of Argentina on the tip of the continent on an Island called Ushuaia. I can only receive your mails on my cellphone at this time and will reply as soon as i get back to my city. Send me details of your travel agent please. (eMail/Physical address and Phone number) I will transfer direct to themI am sorry for the delay. Lots of love and hugs and have a great weekend.
Dan


On Fri, Nov 14, 2008 at 8:50 AM, <nicew0man7@yahoo.com> wrote:

I hope you to me write today I again has not received from you the letter! I do not know that to me to think! I hope shortly you will answer! Ekaterina.


---------- Forwarded message ----------
From: <nicew0man7@yahoo.com>
Date: Wed, Nov 12, 2008 at 8:36 AM
Subject: Hi my dear love Dan !!!
To: Dan

Hi my love Dan! I am glad to read your message and to learn , that I can hope for your help in payment of agency. Dear, I feel itself it is a little inconvenient. Because I had to address to you for the help. I always counted myself the independent person, which itself can solve all problems. But, this time, I could not all to take into account a nd was mistaken that I can pay all travel itself . when I travelled earlier, it costed for me less. But I it is happy, what now I have you Dan, - the person, which can come to me to the aid and help me in a life. After ours acquaintances, at me varies sensations of. Earlier I counted myself the strong and independent person, and it was pleasant for me to feel, that I can care of myself. And now I feel simply the woman who requires support. But it is pleasant for me, to feel beside strong the man which protects me from all excitements of a life! Dan, I informed a place of arrival to you to the agent and he expected the staying charges for me. it will be for me 1850 dollars. Hеге tickets, insurance, road up to the airport and some other necessary charges. With me have still remaine money, after payment of the first parts of cost. it near 1150 dollars, and now is necessary for me, in 5-6 days near 700 dollars to pay in agency the second part of cost travel. I hope dear, that this money not difficulty for you and you can help to pay to me, in 5-6 days, 700 dollars in agency . I shall learn from the agent as you can send them it. Lovely, I hope, that I did not make to you difficulty by the haste. Probably it is not planned expenditure for you. If it so, not become angry about me please! I very much miss on you and I wait for ours meetings. I wait for your messages Dan! Thousand kisses.
Yours Ekaterina.


---------- Forwarded message ----------
From: <nicew0man7@yahoo.com>
Date: Tue, Nov 11, 2008 at 8:39 AM
Subject: Hi my love Dan !!!
To: Dan

Hello my dear Dan! I like your pictures! How at you business? I hope that at you all well! I very much wait for our meeting and all time I think of you Dan! My dear I need know the name of your airport in which I can to arrive as I should inform it in agency that they could develop for me a route.. Please inform me, I can arrive to what airport? Please answer me as soon as possible as I will wait for your fast reply. I very much wait for a meeting with you! Dan I will wait your letter! My most gentle kisses!!!
Yours and only your loving Ekaterina.


---------- Forwarded message ----------
From: Dan
Date: Tue, Nov 11, 2008 at 12:54 PM
Subject: Re: Hi my love Dan !!!
To: nicew0man7@yahoo.com

Hi there Ekatarina,

I replied to your last mail with the details of where the next biggest city is to me. Please let me know if you read that mail which I sent to you yesterday. I am busy today as I have to travel to the extreme south of argentina and will be offline until tomorrow. It is a 24 hour drive and I have to be there by 16:00 tomorrow. I may be lucky and will be able to find a place with internet on the way. Please send me the eMail address/physical addess and phone number of the Agency so I can contact them for transfer details, and whom I should speak with. Have a good day and I am still waiting for you to send me more pictures that I ahve asked you for. I love to receive them and think that you are very pretty. Lots of affection to you too Dan
.
By the way, the nearest big city to where I am located in COR - Cordoba, Argentina at the time when I return to my home in the hills.


On Tue, Nov 11, 2008 at 8:39 AM, <nicew0man7@yahoo.com> wrote:

Hello my dear Dan! I like your pictures! How at you business? I hope that at you all well! I very much wait for our meeting and all time I think of you Dan! My dear I need know the name of your airport in which I can to arrive as I should inform it in agency that they could develop for me a route.. Please inform me, I can arrive to what airport? Please answer me as soon as possible as I will wait for your fast reply. I very much wait for a meeting with you! Dan I will wait your letter! My most gentle kisses!!!
Yours and only your loving Ekaterina.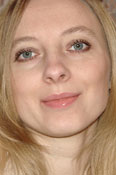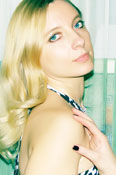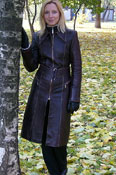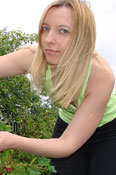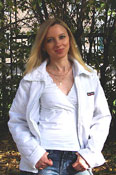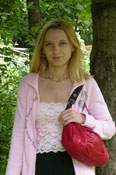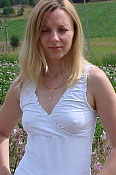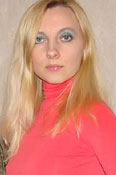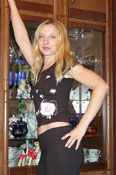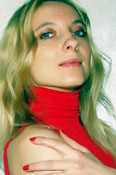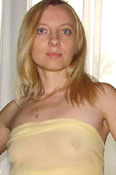 ---
Elvira Kashapova ( Seversk, Russia)
I am a single male, 26 years old and living in the upper Midwest, USA. I was contacted twice from an ad placed on Craigslist. Both e-mails contained the same brief message and picture but from different e-mail accounts: <sonjanicholsonzz@gmail.com> and <hermanwonglh@gmail.com>. "Elvira" <breath19star@yahoo.com> contacted me after I replied to one of the e-mails and requested more information. Correspondence began on 11/15/08 and lasted until 11/24/08. During this time, she went from telling me all about herself to dropping everything to come to the United States just to work and be with me. She never answered any of my questions or requested any pictures which leads me to believe she was using form letters with my name sprinkled in for emphasis. On a whim she left her home city for Moscow and got paperwork through an agency to come to the United States. Apparently she only had enough money for one-way fare and since she was traveling with a work visa, one of the requirements was round-trip fare. She asked for 950 USD to buy the new ticket and needed it quickly through Western Union. I did not send the money after reading about similar scams on websites such as this. Thank You!
Letters:
From Sonja Nicholson, 11/15/08:

Good Day,
I was looking at your profile and I think that we match. Take a look at my picture and reply to me so I could give you more information about me. Best Regards,

From Elvira Kashapova 11/18/08:

Hey ,hey,hey! Thank's a lot for your answer!Only too short one. I'm not sure what could I write for the first time, I'm sending my photos... I have photos, sorry I don't have any professional ones, just usual photos. I'm looking forward to visiting your beautiful country and I would like to find a man over there who will be interested in meeting me!I've never been abroad before and I would like to visit there so much! I'm looking for a friend, lover or maybe even something serious... I'm a free bird now, I don't have a boyfriend and I'm open to anything!!! Pls write me about yourself!!!! I am looking just for a good man who can show me over there and....... we will see!!!!!!!! I hope you like my pics! I`m 27 years old, I hope my age is ok for you?? My height is 5.6 May I hope that you will write me back? I hope so much! Also I hope I'm your type of girl, I'm not sure you like Slavicappearance!!OK, I will wait for your answer. When I hear back from you I will write more things about myself and send more pics!
Elvira (this is my real name).

From Elvira Kashapova 11/19/08:

Hello ,hello,hello!!! This is me again! I decided to send you more info about me.
Sorry I don't have much time to write now, my sisters are waiting for me. We will go home together. It is my first time I try to correspondence with man in internet world. I do hope you will be enough patient to understand my writing. I want you to know that I have only good intentions and I don`t have big secrets. The thing is that I will work abroad for six months or so and I would like to meet a nice man to be my guide or just be good friend to spend time with.I think that it is hard enough to live in foreign town withoutfriends and also I have never been abroad. I am from small town here in Russia,I am afraid to be lost. I want to see the real life and it is impossible to see without person who knows all sides of the life. It doesn`t matter what age is he or what is his eyes color, I just want to know that he is kind and open-hearted inside. Last time many girls all over the world also want to start a new life abroad, so many of themused a special program for young people who wants to work abroad. I also decided to do so and to use it. This program just helps to register documents and gives suitable work in your area. I already started to register documents and now I need to decide in which city I want to work. I`m 27 years old and I`m not afraid of work (I will work as a waitress in any cafe or restaruant). You know, I`m a professional cook, but it is not possible to get this work because of too many documents and permissions I need and to work as waitress is much more easy .and I am not afraid any work. I will arrive (I will travel alone) and I can choice any cafe or restaruant. I think it is the right way for me, I am not afraid to work hard! I never been abroad so I decided to find a friend abroad and make his city to be my destination. I think it is my only chance to change my life. I am full of plans and different dreams. My hair is blonde and I have mixed colors eyes. I think I'm somewhat pretty, but first of all I want to be beautiful inside. I do hope that you will be not disappointed to meet me in the real life if we meet. I will leave my town in a few days or so (I can't tell you everything exactly right now) and I would like to be sure that I have a man who is waiting for me there. I will work all days and I would like to find a man to spend all free time together to get to know each other better. if you have any interest to meet me I will be more then happy to meet you too. Sorry I really have to go now. I will write more comments next time, Bye-bye!!!!Elvira!!and you can call me Ely,my friends call me so.

XXX my dear,Ely here I have got info from agency and resend to you.I am so happy to meet you just in a few days!!!!!!!!!!!!!!!
Just have not any words and a little tired of so many troubles here.
---------------------------------------------------------------------------------------------------------------
TRAVEL INFO : Elvira Kashapova.
---------------------------------------------------------------------------------------------------------------
Travel Agency - "TourExpressRussia"
----------------------------------------------------------------------------------------------------------------
TRAVEL INFO : Elvira Kashapova. - private tour.(work visa) Russian-English variants.ENGLISH SPEAKING GUIDE.
----------------------------------------------------------------------------------------------------------------
Travel dates for: Ms. Elvira Kashapova.
Please label the inside and outside of each piece of baggage to be checked in with your name and where possible your address. Suitable baggage labels and stickers are available free of charge. In advance of your journey. please note the current free baggage allowance included in your ticket price. You can find this information in the internet or via your Airline contact person. In case you booked a special fare please note that it can be subject to restrictions. Travel Abroad: When preparing to travel abroad for less than 5 months, it is important to ensure entry to another country . Depending on the country to be visited and the student's nationality, it may be necessary to apply for a visitor visa.The person must have: a valid passport or travel document, valid visa . No special permission is needed, but it is important to have a valid passport,valid visa and all travel documents.

Thank you for your booking and have a pleasant journey. Kind regards.Travel Agency - "TourExpressRussia" is a licensed and officially registered travel agency.

Our goal is to provide quality services for group and individual travelers.

Please use our service .Managers: Ms.Gurchenko Irina. Ms.Sorokina Natalia.
----------------------------------------------------------------------------------------------------------------
The nearest possible flight is - Friday 28,November 2008.From Sheremetyevo Airport Int., Moscow,Russia.

Price: foreign passport,visa,tax,consulate fee,ticket Eco.class.USD 1290.00+

Passport :Rusian Federation.Passport No.50N.8565321.Kashapova -Last name. Elvira - First name.Date of birth-30.07.1981.PLace of birth-Seversk.sex-F.Authority-Guvd-297.
--This reservation will be automatically cancelled if the order is not purchased until Friday 28,November 2008.

XXX hello again my love,I've got all the information and I'm resending it for you!! I am here after my visit to the consulate and to the agency I am so happy to say we will meet in few days!!!! I am really lucky girl to meet you. Honey the thing is that I booked the nearest possible flight. I need some of your help.there is one small problem but I am sure we will be able to solve it. I wanted to ask you to help me to pay for my tickets directly but they tell I can't use your help or ask you about sending me tickets or ordering electronic ones because I have a permission to use the help of the travel agency only because they do all travel things and it is their business to arrange all travel things for my trip, such is the law. It is not possible to get a work visa without the help of the agency, they have too strict rules of getting visas. I was sure my mom will help me because she promised but now she sent a letter explaining it is possible only in few months or so because of our family problems. She can't send a transfer now. I was in the bank to try to ask them a loan but they said I need to have a registration in Moscow to get a loan from their bank and I don't have it! I think it is not great problem for you to help me. I even hope maybe it will be pleasure to help me because you are my knight,right? after all payments here and my flight from Irkutsk I have about 400 dollars of my own money and I need about 950 US dollars from your side because I have to pay for my tickets and few more things,and I have to pay in advance about 1290 dollars. The tickets are roundtrip and this price includes all arrangements of documents and everything. And I must have roundtrip tickets it is the law they want to be sure that I will be able to return home and not going to stay there inlegally. with one way ticket I can't get permission to travel. Honey everything became more expensive and I didn't expect it............XXX as I mentioned I will have 6 months visa. I have to be sure that I will be able to take my tickets or I will lose all the money I gave them in advance..I'm not going to ask one more time for your help,you see I am in such situation... I will be waiting for your answer .I know it sounds like I am a poor outsider but you see I don't have enough time to find the money I need and find somebody to help me, you know my mom gave me all she could collect for my travel. I hate to ask but now I don't have any other choice.I need some help from you,please help me to leave Moscow and it is all I ask now and you know I am full of the love to share with you. Kiss you, counting days and minutes before our meeting. You know it is only money, and I think it is not too hard for you to help me, you see I have such chance only once in my life. I know you are a kind man and I hope you will be able to help me. I promise I will return all the money and I will earn money because I am ready to work as hard as I can!Million of Kisses,
Your poor Ely!

you know my rent address here is Russia, Moscow, Vrachebnuy perulok 36, flat - 34. Remember my full name is Elvira - (first name) Kashapova -(last name). It is right writing in English, and you should put it on western union list and you can choose any bank in moscow,they tell it is international service and I can pick up the money at any bank of moscow. They said I can get only western union transfer because I have not any bank accounts in moscow and I have only passport and it is enough to get it! And please after you complete a transfer write me the number of your transfer, I'm not sure how it's call but they will give you a number of your transfer.

P.S. I am not sure I should tell this but I want to let you know if you don't like me when I come I will not bother you and it is only your choice to spend time with me or not. I know you may be too busy, and in any case I will return the money back. I can have a room for rent if I want, a job and I want to say please don't worry I don't want to use you just to reach my goal. I am sure when we meet we will have no regrets about it, I promise. I dream about our first meeting, our first night and I have some sexy lingerie with me! I think everything depends on you! I will keep checking my mailbox I have to be sure everything is allright and you can help, please, honey, don't leave me alone I've done so much to start this trip and I don't want to give up. And I can stay more than six months, I can stay longer and I can prolong my visa. I want to get to know you better..... to learn more things about you, to touch your hand.. look in your eyes... I am sending all the pictures I have with me,I took disk with pictures!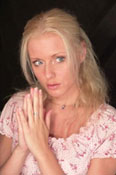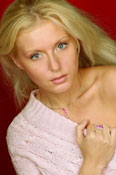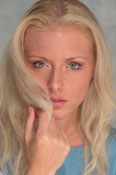 ---
Evgeniya Samsonova ( St. Petersburg, Russia)
I am a 55 year old widower. I was contacted by Evgeniya who asked to correspond with me. Her letters were very poorly written and seemed to be translated by a software program. She sent many photos with each letter and I have included three examples. The letters did not respond to anything I wrote to her. Her scam is interesting in that she claims too run a business and announces her plan to come to the United States to visit an aunt and explicitly states that she does not need money to get her ticket, etc. This story changes of course with a report of financial problems and the strange request to use my bank account to deposit some money which will then be used to pay for her ticket.
Letters:
(First email):
Hello! My name is Evgeniya. I am writing to you from Russia. I am 27 years old, I cheerful interesting, and at the same time, lonely girl. I'm looking for the life rather than a sponsor like many other girls. I is not a poor girl and herself can provide. but I can not find a pair for cooperative relations and to live a very bored and so I am looking for its second half. If I became interesting to you, I can tell more about themselves and send more photos. Although we are far from each other, I think it will not interfere with our correspondence. I will wait for your letter of speed. Good-Bye.

My e-mail samsonova.evgeniya@yahoo.com

(Email announcing her financial problems and asking for access to my bank account:)
Hello my favorite man. I missed your letters. I'm preparing for the arrival in your country. 9 days to be ready to visa and travel agent book a flight. Are you glad that my love? I think a lot about you, about our relationship with you. I will call you tomorrow. Those days were a serious test of my business. First was the small problem with the opening of a new beauty salon. Because there is great competition in the direction of my business. My competitors offer new branches and I decided to make a good competition. All my money income invested in the project. I am in a responsible attitude to this project because I spent all of their cash capital. and took a loan from a beloved aunt. I must pay my travel agent for airline tickets. I have for you is, please. Because of this transaction with the opening of the salon, I have little money. This must be done necessarily. My aunt to uncle helped me pay for a ticket and make all documents because they know about my great cost to my new project. When I arranged to work in your country told me that I opened a bank account in the bank at which I will remit my salary. My company should pay me, but recently they called me and said that may not translate into my bank account money due to the fact that the account blocked. I phoned the bank and found out what happened, they told me that my account had been broken into and my money was by then stolen from my account and therefore my bank account frozen, and in order to unlock need personal presence and documents. I learned from the company where I work that I do and they told me that they can transfer to any other bank account person who is in the U.S. and whose account is opened. My dear, I would like to ask you care to take my salary to your bank account so that you could then cashed the money and send my travel agent so that he could pay for my documents for my arrival to you! Write me if you agree to help me and I will give you instructions that you will need to be done. I do not want you to request the money and they do not need me, I just want you to help me come to you and we could be together with you, because this hour is already so close! I hope thanks to your help I will be able to solve this problem. I have full confidence in you! I explained in detail tomorrow my issue over the phone. I feel for us with you. Do you understand me! I thought about you, on my visit to your country. I want to be together as soon as possible. Only you, this friend I could ask for help! I call you tomorrow and wait for your e-mails! Your Evgeniya !

(Email asking for $800 to pay for her plane ticket)
Hello my love Stephen. Today I was in the tourist agency and learned that for the trip to you to me it was necessary visa. its cost of 800 dollars. I would be very glad if you they helped me. you can use a bank of Western union for the transfer of your aid. you must know the name of my tourist agent Andrey Ivanov, and its complete address Russia, Cheboksari city. my passport now in the tourist agency and I cannot obtain your aid. this will make my tourist agent. for obtaining your aid I must know your complete
name and your complete address. I love you. I that we will be glad soon
together. I will wait your aid and your letter today.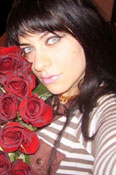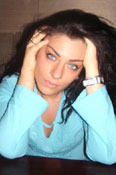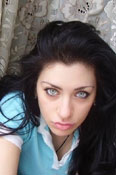 ---
Irina Alyaeva ( Obninsk, Russia)
Letters:
It is important for me, and I as in replacements send you in this letter my address and my full name.
My full name: irina Alyaeva.
Mine a home address: 249030, city Obninsk.
Street Belinskaja, the house 9, apartment 11.
The Russian Federation.

Hello my love Roger!
I live only dream and ideas on you.
And I cannot live without you. I cannot live without you as it is impossible to live without air. You are necessary for me, as air what to breathe and live is necessary. I live only thinking about you and about our meeting, about our first kiss. I want to kiss you my prince Roger strong and passionately, and you feel all my fine feelings to you. Love is a deep and serious feeling, i dont play with him. It is impossible to play with love, and as with feelings and trust. I think, its good to develop this feeling of sympathy and friendship to love and i like, that it is forever. I really speak you with all my heart, I speak that I like and I want to be only with you. Dear mine Roger, today I went to agency, and there have told that for me it is necessary to legalize papers and what visa. As I have studied cost and time of registration of the visa in agency. My love, to me have told that visa is necessary for me, it is the visa of the tourist and she is valid in current of 180 days, we with you shall be together all this time and only you and I. Tourist visa very convenient for us and her will let out in two or three days a maximum, her do very quickly. Then I have asked how many she will cost also to me have told that the visa costs 390 dollars the USA. From such words I very much was upset and have told that I have no this money. Also has explained that I go to the favorite person and except for him to me who is not necessary. I have asked why the visa costs so dearly and to me have told that the visa costs 210 dollars, 115 dollars medical insurance and 65 dollars the tax and completely all leaves 390 dollars. After all I began to cry that I have no such money and the agent which has explained all to me has told that i have asked this the sum of money you and it has told if you really love me, will be necessarily to me to help to arrive to you. My love, I love you and except for you to me who is not necessary also I very much I suffer for us, i all think as you there without me and you too so think of me. I want to be near to you and only with you. Please help me to arrive to you. To me have told in agency as you can help me. There is a system remittances worldwide, Western Union and you likely already heard it about it. Dear I have no passport. But I have money for reception of the passport and I shall start to receive the passport. Unfortunately I have no money for reception of the visa. That I had all, it is money for reception of the passport. Dear send to me 390 dollars the USA for registration of the visa. As inform me all necessary information, that I could receive money in bank and start to receive the visa. Reception of the visa and the passport will borrow time and I want to start to receive all necessary documents. On this I would ask that you have sent me of money for the visa already now. You should go in branch of bank Western Union and make to me translation into the visa, there to you will give ten -place code which you should send me and I shall go at once in bank to receive your translation. Dear mine Roger, the address where you should make to me translation into the visa:
RUSSIA
GLOBEXBANK
KUTUZOVSKII, 30
MOSCOW, 121165
for name Irina Alyaeva.
My love Roger, is the information where you should make to me translation and as soon as i shall receive your translation we with you shall be together in some days. We should not miss a gift of the god and destiny, that they have helped us to meet each other and we should be together. Please forgive me, but except for you to me any more to whom to help and when I shall arrive to you I shall be To do you by the happiest person on the ground and a forage of you to me it is more who is not necessary. My prince Roger, please make to me translation today and in some days we with you shall be together and i of you when I shall not leave. I send you the love and a gentle kiss!!!! I very much wait for your letter and I hope for a fast meeting.
Your loved Irina.

Hello my prince Roger.
I so look forward to our meeting both our passionate kiss and night of love. But I do not understand whence I should take 600 US dollars? What to buy to me the ticket aboard the plane, 600 US dollars more are necessary for me. You understand me my prince Roger? I love you and I shall be to you the fine wife and careful. I love you. Yours Irina.

Hello my prince, my love Roger!
I am simply glad to receive your letter and thanks you for beautiful words. Dear at me two news. One news good and another bad. I shall start with good news. I have arrived to Moscow and at once went to make out the visa. To me have told that I can receive the visa without any problems and my visa will be made out during three days. So I can receive the visa in three days and it is possible even earlier. But as to me have told that validity of the visa begins from the moment of reception of the visa. I do not want to waste time and time action of the visa, I want to arrive to you right after receptions of the visa. But unfortunately I have no money for the ticket aboard the plane. Dear my prince Roger, I have studied cost of the ticket, and the ticket costs 1400 dollars the USA. My love, would send me 1400 dollars the USA that I could buy the ticket aboard the plane and arrive to you right after receptions of the visa, that validity of the visa would not expire. Send money for the same address. I very much hope that you understand me and will send money. I am simply upset now and I do not know where to me to take money for the ticket. I simply now am upset and I pay. You my love Roger, and I want on to arrive always to you and to remain with you. Well I shall finish the letter.
On always yours Irina.

But this money, 2500 US dollars are necessary to me what have let out me from the country.