Anna Tyrina (Uzhur, Krasnoyarskiy Krai, Russia)
I am a single father of two, white American, 31 years old.

Although I assumed initial contact came through singlesnet.com, an email just showed up in my inbox one day, so I can't be sure. I responded, and each day (early morning around the same time) a new email from her was waiting for me, with pics attached. All her plans to fly out to me were going smoothly until the day everything was supposed to be set. Then she 'learned' that she had to pay for her own ticket and asked me for money with which to do so. I'm too poor to have given her the $990 if I had wanted to! Along with the requested for money, she sent me a copy of her passport, bearing the name Elena! This hurts. Here are the first three and last emails, all of which I formatted slightly to conserve space.
Mike
Letters:

26 May 2008
Hi! How are you? It's so nice to write an email for you! I will try to be short and I will send my pics and if you like them I will write more about myself, OK? I have many photos, sorry I don't have a professional one, just usual photos. Let me know and I can send more! I would like to see your different photos also!! I think love is not about finding the right person, but creating a right relationship. It's not about how much love you have in the beginning but how much love you build till the end. I hope you are ready to build love! Aren't you? I think the best way to love is to love like you have never been hurt. I'm looking forward to visiting your beautiful country and I would like to find a man over there who will be interested in meeting me! I'm looking for a friend, lover or maybe even something serious... I'm a free bird now, I don't have a boyfriend and I'm open to anything!!! I would like to have a serious relationship although I don't know if that's possible in internet so I'm looking just for a good man who can show me over there and....... we will see!!!!!!!! I'm 26 years old. I'm not tall. My height is 5.5 I hope it's OK with you and I will receive an answer from you! I'm responding from my private email address. So pls answer me here ok? I hope I'm your type of girl, I'm not sure you like Slavic appearance!! I hope so!
OK, I will wait for your answer. When I hear back from you I will write more things about myself and send more pics! I'm looking for such love when forever is not long enough.... I hope you will help me to find it!

Anna (this is my real name)

27 May 2008
Hello! It's me, one-winged Angel!! My task here on earth is to find another one-winged angel, who will share his wing with me, who will hold me and together we can fly back to the most high! Just joking )))
I thought I will write you again and send few more pics of myself! I'm sending three more pics! I hope you will like them! I think my body and face are OK but I believe the personality and the soul is what makes a person beautiful, it does not always have to be the physical appearance. Real beauty is the beauty of soul. I'm very tired now, I've just returned from my work. I will write a longer email tomorrow, OK? I will write you much more about myself! Please tell me more about yourself and your hobbies and things you like and hate! I wish you good night and let Angels come to your dreams and maybe I will be one of them!!!!

Anna

28 May 2008
Hi Mike! This is me again!!!
Sorry I didn't know what to write you last time I was not sure because I don't have any experience in writing to someone in internet and this is very new for me! Thank you so much for your photo! I like you very much! I think its very important to know how a person looks like whom you are writing. I told my sister about you yesterday! She said I should be cautious because there are a lot of crazy men in internet! I hope you are not one of them! I hope you are not just looking to have sex with a woman and run and you will not insist on sending naked pics. My sister never communicated with someone from another country but she posted her profile on Russian sites and met her husband in internet. I'm sure you are different from Russian men and have only honest intentions! As for me I'm being honest with you. I would be happy to talk to you by phone someday soon when I feel ready to do it!!!!!!!!! Maybe on weekend or later?
My main hobby is a practice of kundalini yoga. Kundalini Yoga concentrates on psychic centers or chakras in the body in order to generate a spiritual power, which is known as kundalini energy (kundalini energy is a sexual energy). It helps to make a sexual energy stronger and make sexual life more emotional and fulfill it with many interesting aspects... Mike I can show you some yoga poses when I come over there, what do you think???? Now of course I practice it alone!
I had only once a serious relationship but he moved to another city for a better job, he promised to earn some money and come back to my city but later I've learnt he found a girlfriend and he was living with her. I'm very faithful woman and I couldn't stand it.... so I'm being lonely for 1,5 year... My last boyfriend didn't treat me well and was a cheater as you see.. Treat me like an angel, and I'll show you what heaven's really like!
Please tell me more about your hobbies!!!!! I don't have much free time to have many hobbies. Also I like to read books, listen to the music and go to the cinema sometimes. My favorite actress is Eva Green. I don't have a favorite movie, I like all movies with my favorite actors!
As I wrote you I'm 26. I don't smoke. I drink socially. I don't have any kids although I like kids! I live in the city called Uzhur. Uzhur is a city in Krasnoyarskiy Krai, Russia. I think I didn't write you I'm a dancer. And I'm going to get a work visa to come to your country and work there for about one year as a fitness trainer or dance teacher! I don`t remeber if I told you or not but I graduated from Uzhur University two years ago, Economy faculty but I don't work on my specialization because I can't find a good job here in economy sphere, my city is so small. I also have a certificate of fitness trainer.
I'm not sure for what kind of relationship I'm looking for, I'm open to anything and I can't look in your eyes now and touch your hand, it's not easy to communicate by writing emails only! Although I feel something special about you. Now I write to you only.
Mike all of my emails I write by myself, I'd been learning English in school and then in university, I continue to learn some professional terms. Sorry I don't have much free time last days, I'm making all arrangements of my trip and please forgive me if I can't comment everything or write all I want to write!!!!
I guess we have some time difference and I want to calculate it! Please let me know exactly the name of your city, I found a site in internet about timezones and I will try to calculate it. As I told you my city called Uzhur, it's quite small city. Oh almost forgot to write you! My birthday is July 29, I'm a Leo!!! Do you believe in horoscopes?
As for my family - I live with my mother and my brother. My mother is 47 years old, I love her very much, she works as a hairdresser in a beauty salon. I have a sister, her name is Elizaveta, she is already married and she lives with her husband. I also have a younger brother, he is 13 years old, his name is Egor. He is very clever and he wants to be a naval officer like our father. He studies in Military school (you can see him on a photo). My father was a great person, he was courageous and brave. He is an ideal man for me. My father died 3 years ago in auto crash... My mum cried for several months but now she is ok, she will never meet another man because my father was the only man in her life and now her aim in life is to grow up my brother. It was my mother's idea to try to work to another country. She loves me very much and she thinks that its impossible to earn good money in russia working as a fitness trainer or dance teacher. She read many stories about girls who found their happiness abroad and now she wants me to do the same. I'm sending more pics this time! You may see me, my mother and my brother on a photo and also my brother in his school uniform!! Mike I will write you more later!!! I can't wait till I come to you!

Anna

3 June 2008
Mike!!! Hello my darling!!!
I'm writing to you as soon as I can!!!!!! I was busy with many arrangements!!!!!!!!!!!!!!!!! Also I had to repeat some words for my English test and I finally passed my test today morning!!! Today I was in the travel agency and I received an information about my trip! I will be very thankful to you if you can meet me at the Airport! I will arrive to you on Tuesday, June 10!!!!!! I hope so much it's a good day for you to meet me! The full cost of my trip including documents and roundtrip tickets is 1399 US dollars.
I passed all tests and everything and all papers are ready. I can't say I'm too much nervous. I know you are waiting for me and I hope you will tell me everything about your country and show me some nice places over there. I will travel eco class, I hope my flight will be OK. It's so many hours to spend on the plane, I've never done such big flights. I will be able to stay over there during 6 months and then I can prolong my visa or change my status. I will have a special work visa and I will work as a aerobic instructor. I'm happy I have a job lined up and I hope everything will works out! I want to meet you and talk to you and get to know you better. I feel we will like each other, at least I hope so. If you decide you know me not well enough and want to be only friends with me I will stay in a hostel near my future work. But I hope you will like me!!!!!!!!!! I have a good feeling about it!
So now I have to make final arrangements with my documents. I told you I passed all tests, I have all documents I need to get a job and everything. Mike please try to help me to finish my arrangements. And I need to pay for this flight. I thought they can pay for my flight because it's a work program but such possibility was available for work visas. The limit of such payments already expired this year and they said I should pay it by myself. You can plan a pretty picnic, but you can't predict the weather. You see I started my journey earlier then I expected because I've met you and I wanted to meet you as soon as possible. My motherr can't help me to pay for my trip, she is lonely. And she has to pay all expenses for my brother's education...Please try to help me, you are my only hope! I will wait for your help today!!!!!!!!!!!! I will give the money back to you as soon as I can. I can't promise I will earn all the money in 2 weeks but in 3-4 weeks I will give it back to you. Please send it today by Western Union. I will write you details:
Send it to
Russia,
Moscow,
Anna Tyrina!!!!
This is my full name used in all official documents. They said this is all info you need. But please for any case write down more info. The address where I'm staying in Moscow is Moscow, Soboleva 14-127. I rent a small room in apartment here, it's cheaper then hotel. The address of the closest Western Union here is
SOYUZ BANK
BOLSHAYA TULSKAYA, 10, STR. 9
MOSCOW, 115191
I have some money but it's not enough to complete my trip. Please send me 990 dollars and I will complete my trip! After it please write me all details about the transfer - your full name and MTCN number!! I will call you as soon as I receive it. When I receive the money I will pay for my trip and only then the embassy will put all final stamps on my documents. I've bought you few souvenirs with Russian attributes!!! I'm sure you will like them! If you need something more please let me know, they are not expensive. Also I bought two boxes of Russian chocolate! I hope so much when I come to you we will like each other! You are already very special to me! Please when I come to you tell me more about you and your country! I will listen to everything you tell me and I will do everything you tell me! I trust you really much! I hope you will not do something to hurt my feelings.... I think you are really good man. I will never do anything to hurt yours!!!
By statistics Moscow is the second most expensive city in the world after Tokyo... everything is so expensive here... and I have to pay for my rent and food and buy tickets.. please help me.. Sorry if I missed something or didn't comment please let me know I was so busy with with all preparations!!!! Mike in case you will need I made a scan of my passport. Now I take a look at what I have and I've done so much to get it... it only takes one second to lose. I don't want to loose you now when I became closer to you. You are so many miles away and you are still right here, in my heart and mind

Your Girlfriend,
Anna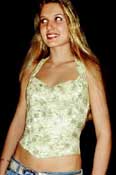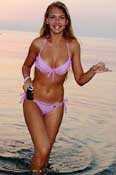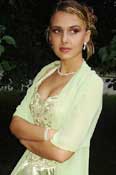 ---
Oksana Terekhova ( Dnepropetrovsk- Ukraine)
I'm a single man 48 years old and was recently scammed by this woman after communicating for more than 3 months.
We met on FriendFinder, she was removed from their site while we were communicating.
She requested $1300 for her visa and ticket to Los Angeles. It was sent by Western Union and the name given was Oksana Terekhova.
She collected the money and continued to write to me for 3 more weeks. Then she informed me her Grandmother was dying and she would have to leave to a remote area of Russia.
I've since found her on many scammers lists using these names… Tatiana Starigina & Natalia Chernoysova. She has many other names that I've seen with a little research…Tatiana Starugina, Tanya solovyova, Tatyana Starigiana, Tanya Startseva, Tatiana Vladimirovna or Tatiana vlaimirovna, Elena Novosielova, Natalia Skazka, Tatty, Ribka and Aliona Afamina.

She's used these e-mail addresses…
nataliafairytale@gmail.com
tanyafairytale@gmail.com
tattystarrrrr@gmail.com
tanyassssstar@gmail.com
skazka28@gmail.com
okssss.ter@gmail.com
kssss.ter@gmail.com
lenamodelmeister@googlemail.com
alionafimmm@gmail.com

I'm presently communicating with her again but I'm pretending to be someone else. I found her on Site2Date. The present e-mail address is alionafimmm@gmail.com
and she calls herself Aliona Afamina.

The e-mails I were able to trace came from these cities… Donetsk, Horlivka, Makiyivka, Kharkiv, Lugansk, Sverdlovsk, Torez, Alchevsk and Kiev
Here is her first letter followed by the money letter and the goodbye letter…

Letters:
The first letter

Hello,my dear Floyd (Pink:)!

Thanks a lot that you gave me your address, it is more comfortable to send you photos! I hope that we will know more about each other and fall in love even.... I wonder what you like to do for fun and as a hobbi? As for my hobbies I like cycling, reading books,magazines,cooking, watching films(my favorite types are thrillers and romantic comedies). And how about you: what do you like or dislike?What do you do for living, whether you like what you do or not? I hope you are interested in me! So the next step - write,and later in every letter I'll answer you. I don't ask God, to give me money or a house or a car , I ask him only for a little happiness: my beloved husband, children and very good relationships in the family! Thank you for your letter.I look forward to hearing from you soon,good luck,my dear,in everything you do. With love and best wishes Oksana.

P.S
-This wonderful kitten named Barsik belongs to my friend. I haven't seen my friend and kitten for 2 years already. This kitten must be very big, thick and lazy cat now. All kittens are so cute and sweet, I always want to hug them and take into my hands.

-These were my favourite jeans. I feel sorry that they are torn now. Do you also have this fashionable clothes? Here it is fashionable to wear torn jeans.

-We were celebrating in cafe the birthday of my friend. It was funny to tickle her and to make her belly wet. She was yelling because of excitement. I like joking and laughing, and even playing jokes on my friends. She was also tickling me after that.

-A photograph told me:
"This hare is a big and kind one. You must hug him as if it is your beloved man, otherwise I will bring you an evil grey wolf!" I smiled and he took a photo of me.

-Paddling in water on the hot sun is so wonderful!
The most wonderful is to watch this summer photos during cold winter or when the weather is dull. While watching them your mood goes up and you know that the hot summer will come and you will swim and get suntanned again - like on this photo!

-I hope you know how to play my voice file in this letter.
Kisisssssssssssss!!!!!!!!!!!!!!!!!!!!

The first money letter:

Hi my adorable sweetie Floyd! Thanks a lot for your video file, you are right that I don't have brothers and sisters, but I have 2 cousins. And as I told you, it is great that your roots come from Kiev and Odessa!!! I was surprised to hear it for the 1st time! We must have much in common in mentality! How are you today, after weekend? by the way, I have to work every Saturday till afternoon :(. But I am great!:)Because of you:) On Saturday I went to the tourist agency and they told my visa will be approved and given! But till the end of this week I will have to pay for it around 300$. Otherwise I won't get it. As I am a grown up woman, I am working and go to US as a tourist there is no problem of me getting visa. So, luckily everything went ok! I am very-very glad and satisfied, and you? Though I don't have 300 $ right now. So I wanted to ask for your support in this question. It is rather embarrassing, but we love each other and have to tell everything to each other, right? Let me know what you think, honey. As you know I also went to my mum and cleaned in the yard. The party was ok, we even sang karaoke! Also I played with small puppets which were born by my dog. The weather was fine, though today it got really colder and with cold wind. In the evening it might rain according to the forecast. Also during weekend I have been thinking a lot about our acquaintance, about you, about your letters and about us. And I have understood, that I cannot live without your letters any more, and certainly without you! I think of you all time. And I cant help it:) I feel, that we were meant to love each other ! Probably, it is love! Do you trust in love? And in love on the distance? And how do you explain things that happening with us? How can I feel what I feel if we have never met? But I trust my sensations and I believe maybe in 6th sense, I just feel that you are dear to my heart and nothing would change it, even if our first meeting will show us that we are not what we expect, but I am trying to not think about disappointment , I believe that we would fall in love and would stay with each other forever, at least I wish it a lot!!!! This feeling has came to me so quickly and unexpectedly, that I cannot believe in it, it's hard to realize that I have not invented you in my mind and that you really exist on this planet! I wish I would be able to tell you while looking in your eyes "I love you" and it would be start for big changes in our lives. I like you a lot!!With all my heart and soul! I am falling to you! And I can't help it! I have never felt this way before! And consequently I felt emptiness in my soul without love. But now my soul sings with happiness and I really feel that i am alive!!!! It's very hard for me to explain with words! I hope, you understand me and feel the same way about me! My life became similar to a fairy tale, and I want, that this fairy tale do not come to an end! Of course I have been thinking how would we live together? I wish to be with you a lot, I want to feel your breath, your touch, for to realize that you are not just a dream but you are human from blood and flesh. Don't you think so sweet? And I would like to ask you something very important for me!! do you feel the same about me? please answer me honestly, I really need to know that!! because I am falling in love with you and I don't want to be hurt again, I would not survive one more disappointment. I don't want to be deceived, I think trust is very important in relations!!! But the only thing that connect us it's letters! And I am trying to express everything what I feel , I hope you understand what I wrote I want to be with you and our separate life became for me intolerable already:) ok, I kiss you good bye, miss you a lot, and will wait for your letter I hope we will make correct choice
Kiss you

Oksana.

The Pick-up money letter:

Hello my dear sweetheart Floyd, So today is the middle of the working week. How is your cat? A but calmed down I hope? Yesterday I managed to see my friend, she came to my flat and we chatted. She told that she and her boyfriend plan to go to the seaside to the Crimea, (it is the south of my country). The want to go there in early May (during Labor holidays we have several days off), and they want to visit one of the most popular resorts – Faros it is called. I feel so happy that they want to go there. I just adore seaside, sun and beaches. Though I doubt that they will have opportunity to swim, because the weather is too cold for doing that in May. It is just a good idea to see the south of my country in blossom…I imagine how many flowers and trees are flourishing there! They have wonderful smell…I have never been to the seaside in spring. Once, in the end of summer my mother and I visited the Azov Sea. We spent there 5 lovely days in the resort. And during last night a terrible storm began. The lamp posts were hit by it and we even didn't have electricity! Though it is not a large sea, it was so stormy! The beach was covered with newly brought sand, and… it all was washed into the sea! People who ordered light beautiful and clean sand must have lost a lot of money. It was so sad to look out of the window at the uncontrollable sea which was washing away the sand and everything on his way. It was even trying to flood the sanatorium where my mother and I lived. It was too close to the sea, so we prepared all the documents and money to be evacuated soon. That night I couldn't sleep, but I wasn't afraid. I love water; it would not be scaring to be washed away to the sea. Don't know why. You know, it is my dream to see the ocean and to swim there. It would be so great! I can imagine how a gentle breeze will play with my long hair; it will touch my skin with its tender air… I love walking along seashore, thinking about life and death, about happiness and sadness… I love to take my player, listen to soft music on the seashore, or just listen how the wind is whispering his secrets to me. I adore watching at those fluffy clouds in the sky and imagine some shapes and pictures there. It is so funny: there is a bear, and that cloud seems like a big bug… Great, isn't it? I enjoy just lying in the sun, feeling its warm hugs to my body and face… I am just a child of nature… Honey, I am so hopeful about coming to you, like a child who sees the candy. Darling, I chose the bank (as you asked me in the video file) which is not far away and is suitable to pick up money from it is:

PRIVATBANK

KALININA AV. 75

DNEPROPETROVSK , DNIPROPETROVSKA , 49000

(380) (056) 319135

The money sum I need for visa and ticket as I have told you, my visa costs 300$, and the cheapest ticket I found (economy class) is around 1000$.

Whatever expenses I will need more, I will also pay from my mother's savings (she agreed to help me with some money she has). As during road I will also need some money, I would take from my mum. And you will help me for visa and ticket right? My mother and you are the closest people for me, who are willing to help their little girl to be happy with her beloved man - you! I am so happy that I have people like you and mu mum in life! Thanks God! Honey, I love you and am counting the days till my arrival!!!

I am just overwhelmed with emotions and want to explode!!!!

Your flower girl.

Oksana.

The Last letter

Hello my dear sweetheart Floyd, Thanks a lot for not forgetting about me, it was very pleasant to come and see so many letters from you, my darling sweetheart. I miss you so much, now my life is like a horror movie, it is full of sorrow and bad events. doctors say that my grandma is going to pass away soon, that it is time for her. but i try not to believe in it. I refuse to do it. Anyway we have to face the problem, not to hide from it. So if my granny is weak, I have to tell this awful news to my relatives in Russia. They live in a small village in Rostov region, in Russia. There is no phone, and moreover there is no Internet. So my darling, if you find no letter from me, please forgive. I will have to go there, and I will still be thinking of you and waiting for our meeting which has to be a little delayed. Take care of yourself, Mandy and cat, try to be happy with or without me.
I am always thinking of you...

Yours forever, Oksana.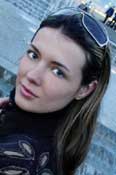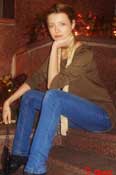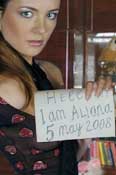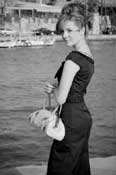 ---
Hi Sir/Ms,
This woman contacted me and slowly tried to get me to send her money. I finally warned her not to ask again for any money else I'd report her to you. She hasn't contacted me since.

These are some of the emails she sent to me. starting from the most recent.

Letters:
(No Subject)?
From: Yuliyachka (yuliya_beautiful.girl@yahoo.com)
Sent: Friday, 2 May 2008 4:06:19 PM
Reply-to: Yuliyachka (yuliya_beautiful.girl@yahoo.com)
To:

Hi my dear Pete!Excuse, that I yesterday was absent for you.I have been very much tired with my work and hardly got home.I lay down in bed a little; to have a rest, but have fallen asleep and woke up only in the morning.Favorite, I was very glad to receive your message.Thank, that you answered my questions.To me was It is pleasant to read your ideas on me, it raised in me some desires.It is pleasant to me to read your words and To learn, that I attract you!Dear Pete, I miss on you.I very much want to embrace you and to nestle on you the body.I frequently present for myself, as we for the first time see each other.As we remain together and we carry out together our first night.I think, that we not let's sleep this night.I shall try, that you did not forget it never and I hope, that you will make too it for me.We shall be this time in bed and we shall make a break only for coffee and sandwiches.Also, lovely, I very much wanted to take a bath with you.We could rub there a back each other and still something.I very much wait this time and I am glad, that it is necessary to wait already a little.I frequently think of things which we can make with each other.I think about it in full details.I do not write these details to you, my confusion does not allow me to write it.To me to have constantly to stop the ideas that there was no big excitation.I with my imagination can represent very precisely , we shall make what things.Even now I have some shiver in my body.And consequently I stop now this theme in my message.Now Pete, I shall inform to you some news which I learned from the agent.He informed me, that they do not accept, for payments, bank moving of money to the account, from private persons.They accept such payment only from the organization at travel by groups.Therefore I to me too should make the second part of payment by cash.The agent has told, that in our city some banks are engaged in moving of money from other countries.He has told.That they make it quickly, it demands for them about one day.In our city some systems for moving work.One of them is " Western union ". Tomorrow I shall reach there and to learn, howit to make. I shall inform to you full details about it in the following messages.Now I finish the letter.I wait for yours the message my lovely.
My kisses and embraces!!!
Your Yuliya.

(No Subject)?
From: Yuliyachka (yuliya_beautiful.girl@yahoo.com)
Sent: Friday, 25 April 2008 5:21:30 PM
Reply-to: Yuliyachka (yuliya_beautiful.girl@yahoo.com)
To:

Hi my love Pete!I am glad to read your message and to learn , that I can hope for your help in payment of agency.Dear, I feel itself it is a little inconvenient.Because I had to address to you for the help.I always counted myself the independent person, which itself can solve all problems.But, this time, I could not all to take into account and was mistaken that I can pay all travel itself .When I travelled earlier, it costed for me less.But I it is happy, what now I have you Pete, - the person, which can come to me to the aid and help me in a life.After ours acquaintances, at me varies sensations of.Earlier I counted myself the strong and independent person, and it was pleasant for me to feel, that I can care of myself.And now I feel simply the woman who requires support.But it is pleasant for me, to feel beside strong the man which protects me from all excitements of a life! Pete,I informed a place of arrival to you to the agent and he expected the staying charges for me.It will be for me 1950 $.Here tickets, insurance, road up to the airport and some other necessary charges. With me have still remained money, after payment of the first parts of cost.It near 900 $, and now is necessary for me, in 8-9 days near 1050 $ to pay in agency the second part of cost travel.I hope dear, that this money not difficulty for you and you can help to pay to me, in 8-9 days, 1050 $ in agency .I shall learn from the agent as you can send them it.Lovely, I hope, that I did not make to you difficulty by the haste.Probably it is not planned expenditure for you.If it so, not become angry about me please!I very much miss on you and I wait for ours meetings.I wait for your messages Pete!
Thousand kisses.
Yours Yuliya.

(No Subject)?
From: Yuliyachka (yuliya_beautiful.girl@yahoo.com)
Sent: Wednesday, 23 April 2008 7:15:47 PM
Reply-to: Yuliyachka (yuliya_beautiful.girl@yahoo.com)
To:

Hi my lovely Pete!I am glad to speak again with you! dear, I have good news to you.Today I have met the agent travel to learn concerning the visa.He has explained me a situation about reception of the visa to you.Your government has made more strict control over entrance to the country because of terrorism and consequently to receive to you the visa uneasy.But the agency will make it for me.The agent has told, that they recently already received some visas of tourists in your country.I am very glad Pete, that we will not have with it big difficulties.I all over again had fears, that the agency cannot it to make or for this purpose very long time will be required.But the agent has told, that the visa will demand from them two or three weeks.Tomorrow I will need to reach in office of agency, to sign there the contract and also we shall decide question on payment of them.Now it is time to me to go lovely to make photos for the visa and to fill in questionnaires for embassy.The agent has told, it should be is prepared tomorrow when I shall come to them to office.I very pleased Pete, that now our preparations have begun and through small time we shall be together!Write to me lovely ideas, I wait for your messages.
Kiss of you!!!
Yours Yuliya.

(No Subject)?
From: Yuliyachka (yuliya_beautiful.girl@yahoo.com)
Sent: Tuesday, 22 April 2008 9:21:29 PM
Reply-to: Yuliyachka (yuliya_beautiful.girl@yahoo.com)
To:

Hi my dear!I am glad to your message and thank, that you understand me.You are, one of those few people Pete, in which I can find understanding.How has passed your day dear?I hope, that at you all OK!I have some news to you Pete.Today I had conversation with agency of travel.They have told, that to receive the visa of the tourist in your country difficultly, but they, probably can to help me in it.The agent did not begin to discuss a detail and we have appointmented tomorrow.Tomorrow I shall meet them and to discuss a question with the visa.I hope, lovely, that all will be - OK.I have some excitement concerning all it, but also I have firm intention to meet you dear!Therefore any difficulties and charges of money, will not stop me.Write to me, yours messages, dear, give me many forces and energy.
My gentle kisses.
Yours Yuliya.

The first email

(No Subject)?
From: Yuliyachka (yuliya_beautiful.girl@yahoo.com)
Sent: Tuesday, 25 March 2008 7:27:40 PM
Reply-to: Yuliyachka (yuliya_beautiful.girl@yahoo.com)
To:

Hi Pete!Have good day!The computer in service of acquaintances found to me some structures of people which coincide with my inquiry.I preliminary studied them and has decided to send you to the first the message because your structure seems to me more interesting.I hope, that you have time to send me some messages that we could it is better to find out each other.I shall tell a little about myself; my age of 28 years old,my name is Yuliua.I was not married and I live in an apartment of my parents .Some years, after the ending of training I work as the teacher of literature at school.To me to like productive leisure,periodically go in for sports for maintenance of a body.I like to travel and be in different places, but my work does not allow me to do it frequently.I have many friends, we sometimes together spend time, play billiards and tennis, we have other entertainment.I use the Internet mine of the girlfriend.I write letters of a house and I go to my girlfriend who lives in the next house to receive your letters and to send you the answer on the Internet.I send you the picture that you knew my person.Also I want to ask you to send me some pictures of you.Please ask things interesting you about me and inform me some the information on you: what you love an entertainment?I send you a photo where I am represented.On it I am at home.What your character?What you love qualities in women?Whether you had the wife?I shall answer on your questions and to inform you it is more about itself in following E-mail! I shall be to wait for your messages.Mine the address is yuliya_beautiful.girl@yahoo.com.
Your friend Yuliua.
---
Zoya Dashkova (Ternopol, Ukraine)
Her name Zoya Dashkova, 22 yrs old from Ternopol in Ukraine
Or so i thought.
She has another name Tatyana Petrova from Bishkek Kyrgyzstan.

I am 28 years old and i have been travelling the world for a few years, meeting someone was difficult.I thought about Internet dating and finding someone with similar interests.Russian women are very beautiful so i thought i would try Russian/euro.com I met a lady 22, wanting to travel and we began to communicate, i felt like i had found my perfect partner. After about 8 emails we talked about a meeting, she wanted to visit UK and so i thought i would help, she told me she was a nurse and had little money. She gave me an agency email uatravel@i.ua that would deal with the matter and i talked with a women called Olga Drabaevskaya, who assured me there company was real. I sent them money via western union for Zoya's flights and passport and UK visa ,about 1 week later they wrote back saying Zoya was a Russian citizen and not Ukraine and they needed money to change her citizenship, i was concerned at this point but foolishly went ahead, this took about 2 weeks. I paid the money to two women their names Valentina Bogila and Nikolento Iraida through western union. Once the payment was made i felt like i have made a leap forward and soon my love would be coming to UK very soon. About 2-3 weeks later the agency wrote to saying all is OK and going ahead without any problems, however they can not proceed unless Zoya has at least $50 A day in her bank account for the duration of her stay, she has a 3 month visa she would need $4500. I refused to pay and offered to visit Ukraine and meet her.
We communicated for a about 2 months and then she just stopped. It has cost me over $2000.
I have been looking into Zoya and i have found out she has been on many sites with other names and i have confirmation she has scammed at least 1 other person. She gave me false addresses and phone numbers...
Her email was zoyayaya@mail.zp.ua if you come across her do not believe her or any information she gives you..she is a scamer and does not work alone. DO NOT GIVE HER ANY MONEY you will never she her or the money again.

Letters:
Hello Richard!

Firstly I will say that I'm glad to meet you and to start this unusual relationship with you via Net. I hope it will lead us to something genuine and real if we are honest with each other. I understand that typing sometimes could be boring since it's very difficult to express yourself by keyboard. But maybe Internet will be our way that unite people from different corners of the world. OK, a little bit about myself. My name is Zoya. I am 22. I live in Ukraine , the town called Ternopol. It is in the west of my country. I am 167 in tall. As for me there is no prevention for love. The age it is just a number for the people. It doesn't matter how old you are, what country you live in, what culture you have, what weight and height you are, what race you are. I have heard a lot of stories how people meet each other on net and then marr and live happily. Isn't it nice and touching?! Well, what we need for early time is to know about each other as much as possible. I'm looking for that very man who is just for myself, who will carry about me, protect me, love me and of course receive all this in return. I want to be really close to someone, to share with him all my feelings,desires and dreams. I'm young and my life is interesting, full of fun and adventure but I miss some love, romance and tenderness from man. My life will be complete when I meet my soulmate,my second half, my hope, my support and my joy. I work in a pediatric department in the hospital as a medical nurse with children. I know English well as I got some coursed in the medical college . I write on my own without using any help. I adore sport, writing poetry, reading books, playing in the theatre, cooking, knitting, traveling, spending time with my friends. My life seems to be a full bowl, all I need is to find my second half with whom I can enjoy life and make a strong family where there will be love and mutual understanding at the top of the list. It is time to finish for now as I need to come back to work. Write to me as soon as you can. It will be really exciting to see your letter. I am interested in you. Wish you to have a wonderful day with a lot of smiles! Kindest regards, Zoya p.s.My heart has always been beating with joy when I see your photo. I can't take my eyes off you... You please me so much...

--------------------------------------------------------------------------------

My lovely Richard!

I am thinking about you all the time.....I am so happy to know that you have sent the money to start making my documents. Great!!!!! I'm sorry about my impatience. I really don't know why, but I cannot stopthinking about you. I believe that this is real falling love. It is really hard me to be without you. These weekend was the days of my being at home.... Just resting, preparing some dishes, cleaning the flat.. and so on.....nothing special.... I will not do many things. With you in my mind and heart , there is not much things to do because I don't want to do and go anywhere without you. I want to do and have a fun only with you. Not only myself or with my friends. I wish I can take a train from my town to come to your place tonight. I only relax and will think about you. I do anything whatever you want me to do and you want to do with me such as kissing, hugging, caressing, etc. Are you sweet or tasty? i wish i could tasty you.....If not I will make you sweet and tasty! Do you know how I can make you sweet and tasty? I cannot wait any more! I want to meet you right now, and give you my kiss, hug, everything I can give you and whatever you want me to do for you! You will meet me in the airport......Will you recognize me???????????????? I need to come back to work..... but my thoughts are with you for the whole week
Kisses
Your Zoya

--------------------------------------------------------------------------------

Dear Richard!

I enjoyed reading your letter. I know it can be difficult to know what to write in the first couple letters. You did very well. I am interested in seeing if we can achieve such a connection between us. I will try to make our conversation via letters as better and very interesting as I can... As you know I am 22. I have finished the medical college and work as a pediatric nurse in the hospital. I spent 4 years at nursing college which was permanently exhausted as I had to work regular shifts on hospital wards as well as attend lectures and complete coursework. it was worth the effort through. Being a nurse makes me a special person,I care deeply for the sick and old and feel this deep in your heart. I should tell you that I am romantic person as everyone is. I enjoy romantic candlelit evenings, giving each other massages, and adore causing my man to smile and giggle. I could astonish you with my culinary masterpieces. I enjoy playing the piano. I enjoy it most when playing a song for someone close to me. There are some interesting principles in that writing. I am not perfect, but I try to have my life comply with it as much as possible. By the way do you like the parrot?? I enjoy this animal and i have one at home. It sits on my shoulders while I watch television. It is fascinating creatures. It appears to like me at first, but then it's starts to bite my ears. First I was not certain if that was a demonstration of friendship or displeasure by her parrot. My favorite colors are blue and purple. I appreciate many styles of music. I do like classical music. I also enjoy reading books, but have little time to read. I enjoy learning new things. I really appreciate when I learn something that can be applied in my life. I enjoy many different sports. Mostly I like water sports: water skiing, canoeing, swimming and even just relaxing on the beach. I find myself playing tennis. hmmm I see I can write to you more and more. I hope this helps you to better understand who I am, dear. Well, I need to go for now.... I will tell you more about my life and my family the next letter... Ask any questions you wish. I hope our discussion will grow deeper in time to the point we can better understand each others thoughts. Do not worry to express whatever you feel naturally to me. I am most respectful and understanding. I truly believe in us and I trust you with my feelings. I await your response to all I have said with much anticipation. Sending you the deepest affection across land and sea, with echoes of my heartbeat now beating warmly for you.
Zoya

--------------------------------------------------------------------------------

Hello dear Richard!

It is really nice to see your letter... Well, i should admit that we appear to have many of the same interests and have similar principles for life. I am certain that we will soon have a natural flow to our communications. As we develop a relationship we will share deeper thoughts, our dreams, and our deepest desires. If we can build a true love, then our goals will eventually agree. We will encourage and strengthen each other to achieve our dreams. I believe that we should have respect for everyone. This also supports my impression of you as a positive, cheerful, and fun person. OK, I think i should tell you a little bit about my family... I live not alone, i live with my granny. She is only one my relatives here... My parents died when I was 6 years old (it was the car accident) and since that time I have been living with my granny Inna. She is retired now but 10 years ago she was working as a needle-worker. She taught me to sew too and ever since i can remember I've enjoyed making my own clothes. My friends were always commenting on my original designs, so I often made clothes for them as well. but one of my friend asked me to make her wedding dress. After that some people started approaching me and asking me to make clothes for them. And now i spend some my free my time at the sewing machine. I can earn money for this. My Granny has lighted to me all life and I am grateful to it for it. She learned me to bake very tasty pies, pasties, tarts and I always treat my friends with them. I can cook very good, and not only our traditional dishes, but much of foreign food. I like my home be light and clean. Because without that, there will be no any comfort. I do know English well, i did finish the school of foreign languages and i write to you on my own. Dear,tell me more about yourself. We have much in common, with a few minor differences that make life interesting between us. It appears that our interests compliment each other well. Eventually, we can arrange our meeting in person too.
Write me back, please

Zoya

--------------------------------------------------------------------------------

My lovely Richard!

How much I wish to be there with you!!!!!! I am sure it would be funny for us.... it is so excited to read your letter and feel that our meeting is coming closer to us...I don't know how to tell you because i feel awkward about it but there is one little problem before our future happy life. International passport, getting visa and tickets for flight need money. I have no enough money just now. And it is probably to collect all sum right now. Can you help me , please. I think if we want to be together then we should help each other. Agree???? Dear, you know today at work i had free time and i was just listening to the music and thinking about you....We heard a nice tune and you invited me to the dance, you danced with such a grace that I could not keep my admiration, after that you took me home and near the door you told me that you fell in love with me and would like to be with me all your life. You know, the most interesting thing is that I felt everything so vividly hat it seem to me like a reality! It was so pleasant for me to hear that you love me and see your smile at my face..... hmmmm by the way will you like to dance with me????? Will you hold me closer to you that i will be able hear your breathing and the beating of your heart?????? ................ Ok, my love, It is time to go to work and make all around there....

I love you,
Your Zoya

--------------------------------------------------------------------------------

Dearest loving Richard!

Sorry for my delay but sweety, I was occupied with the work. We have the medical course now for 7 days and I don't have the time even to have a snack... I work from 8 till 8 p.m. and belive me I am really tired because of it. But don't worry it will takes only 7 days and then I will have the ordinary days as usual. Dear, I was at the travel agency yesterday and they told me that it is impossible for my to have the travel money only for 2 weeks. The less limit that I have to have is 1000 USD. It is a demand of the embassy and Ukrainian government! it means that if I get the loan of 300$, you will need to send me 700$. Richard, please think over it is our chance for meeting!!!!!!It makes me sop happy to know that you are the man for the whole my life!!!!

Fate has brought us together.

I love the dream about being at the beach together. Hoping we will be quite alone. As I am sure kissing you on the beach, holding you in my arms, will set me totally on fire , loving you, and wanting to love you, making love together...

Before we make our dream come true, I would love to meet you so much. To look very deep into each others eyes for the first time. To hold each other in our arms. To kiss for the first time.

To whisper in your ear for the first time : I am so happy to meet you in my life. I adore you very much.
To ask later at the beach : Will you be my soulmate????

Love and kisses
Your Zoya

p.s. Just tell me how you are there and send me a kiss!!!!!!!!!!!

--------------------------------------------------------------------------------

Honey Richard!

How's your life there???? is everything well???? i hope you are in a good mood and my letter makes you to feel much more better... Life is very excited right now but because of you and your friendship I feel I have a real chance at finally sharing my life with a man who will love and adore only me. I cannot find words to express all the wonderful emotions I feel for you and the amazing excitement you have brought to my life. Thank you so much my darling, I want to meet you too, because i think that personal contact is much more better for the people to know each other... Ok, i am very glad that you want to meet in person because i know we will be happy together, we will do all we want and know each other for the rest of our life...i see how is your desire to kiss me and you know i can tell the same....i want to look at your beautiful eyes, to kiss your the warmest lips, to touch your skin, to be hold in your strong hands, to be yours... So we have to take some steps for our meeting.. what do you think???? YOu know usually people go to the travel agency to make arrangement for their trip abroad. My friend gave me the address of the agency she used to go on her vocation and she told me that it is very good one. Here is the address uatravel@i.ua . Please write them and i think they can help us with the meeting. YOu need to ask all information about my trip to you and your help to arrange it..... And then let me know, Ok?
Wishing you a beautiful day and hoping you will think of me always

Kisses
Your Zoya

--------------------------------------------------------------------------------

Dear Richard!

If we want to be together then we should act for it!!!!! Let's arrange my coping there to you!!!!! We have been made so much for our meeting and now only the travel money that apart us from each other. Dear, I have got the answer from embassy about the travel money and they told me that the limit of the travel money that i have to have is 1500$. I have spoken to the bank manager and he told me that it is possible for me to get the loan of 300$ but the rest I need to find somewhere else. If you are dying to be with me then , please help me to arrange the travel money and I will be there with you!!!!! Please, let's do it!!!!!!!!!!!!!!!!! It's becoming harder and harder to be without you with every passing day, with every hour, with every minute. I wish to have the opportunity to be with you every time I wish to tell you about my feelings, i have a strong desire to hold you in my arms, an enormous need of being together with you. I miss you so very much and i can't wait to meet with you in reality. From the day we met here on the internet, I knew that you would hold my heart in your hands and you more than do that - you completely own me and every part of me. I believe that we are meant to be together for the rest of our lives. Each day that passes I am aware that it means that it is one day closer to being in your arms. Each night is spent dreaming of your face and wishing you were next to me again. I love you with more then just my heart, I love you with my entire being. Meeting you was fate, this distance is just an inconvience. Missing you and thinking of you all the time.
Write to me as sooner as you can

Kisses
Your Zoya