Anna Shishova (Kosmodemyansk Russia 610012)
Here is some information of a girl who tried to scam me. Actually, she writes like a male person!
I enclose the first two letters, the letters requesting money and her follow-up letters.
I also enclose a few of the many pictures she sent me. She is quite attractive!

I am a 58 year old white American divorced male. I first contacted her through the JustSayHi.com website about 3 weeks ago. Her account was removed from JustSayHi.com a few days later.
I came across your website, read a few of the letters and decided she was also a scam. As your have suggested, I have had fun swapping emails with her. When "she" asked for money, I sent "her" to the bank several times, telling her I sent some money and giving her an imaginary money transfer number. She now is "upset" because she thinks I have deceived her.
She requested 940 euros (about $1,400) for travel to my country via Western Union . I pretended to send her $500.00 and then, each time, gave excuses why the money isn't there yet. I haven't dumped her yet because it is so much fun. She uses orchid4unow@yahoo.com as her email address.
She claims to as office worker in perfumery interior.
Dennis , USA
Letters:

LETTER # 1
Hello <Name>! It is very pleasant for me, that you have written to me the email the address and I can send you more my photos and tell about myself. Unfortunately I cannot be for a long time on a site of acquaintances as I use for this purpose a working computer. But I can come in the Internet of cafe or to my girlfriend Naste to write to you the letter if you will want to continue our dialogue. Excuse, if my letters look a little chaotically, but I have more recently decided to start to get acquainted with men through the Internet and I still badly am able to use a computer. I have decided to get acquainted with the man of their other country because here in Russia men count the woman simply a labour which should put things in order in the house, erase and prepare for a meal, but I want that me loved counted the PERSON, instead of the slave. For me not important the country, a difference in the age of and presence of children at the man. I simply want to be HAPPY!!! If you have any questions to me ask them. You can tell to me more about yourself, the family, customs of your country?It is very interesting to me to learn about it. My name is Anna and I live together with mum Galina and my small Chihuahua . His name Pupsik.
I adore dogs! I live in the city of Kosmodemyansk . It is in the central Russia on river Volga . My city is not big. The city is constructed not by high buildings up to 3-10 floors. It is very quiet us. I work as office worker in perfumery interior. I would like to tell, that I like to be at home, to do a cosiness, to care of colors and so on. I think, that for the woman the main thing to have in a life not career or other success, but strong family and the favourite person about it to care of it and to allow all love.And you can tell to me more about yourself? I shall ask to you a pair of small questions which I shall help me a little to learn you. What is your favourite film? What your favourite foodstuffs? Mine a favourite product - the stuffed pepper. You tried it? Ok, I finish my letter I understand that I can not to write everything about me, about my feelings and so on in one letter. I look forward to u Letter. I hope, that you again will write to me!
Bye for now. Anna!

LETTER # 2
Hello my new friend <Name>. It was pleasant for me to read your answer.
You very interesting person, and I want to tell so much all about myself, today at me cheerful day, and I in very good mood. I have not told to you much about myself in the last letter, I do not know, whether my you remember profile. To me 28 years, my birthday on August,23. My new friend <Name>, when your birthday? How you usually celebrate this date? As far as this holiday is important for you? I am usual on the birthday I gather with girlfriends, we have loud fun. Or simply I spend quiet evening in a circle of the close friends. A little about sports. I like a tennis! We with my best girlfriend go on tennis court. Also I, as many women, am fond of fitness. You most of all like what sports, and in what sports are engaged? As you already know i was born and I live in Russia , in city Kosmodemyansk I think, it will be interesting to you to find out about my family. My mum was born in small city, nearby to Samara, but has then moved with my father in Kosmodemyansk to study here in institute, and in a result they have remained to live here. I the only child in family and dont have any brothers and sisters. My father has left mum when to me was three years. He used alcohol much and even sometimes beat my mother.
Now he lives somewhere in Ukraine and at him other family. But we shall not speak about sad! I the educated woman, and know much about the foreign countries. But inhabitants, certainly, know much more about the country than foreigner! You can tell to me about the work and the family, traditions of your people? Sincerely your new friend Anna.

LETTER # 5
Hi my dear <Name>. This happiness for me when I receive your letters. Thanks for filling of my soul pleasure, thank you for filling my heart of the most pleasant feelings! I shall soon have holiday, probably I could visit you. What do you think of it? We could lead pleasant time and I could make massage on your tired body.:-))) I have understood that you good the man, such what I searched. Think of all that I have told to you and answer. Very much I wait for your following letter. Anna

LETTER # 6
Hello my LOVE <Name>! My holiday begins on November, 6 and will be prolonged three weeks. You can accept me in November? The international airport nearest to me is in Moscow . I would like to move to you and to be with you always because you have very much liked me and for me distinction in the age of between us is not important! My mum and the girlfriend are happy, that I have got acquainted with you and I shall soon come to you because they want happiness for me! I have removed the structure with JustSayHi because I there have nothing to search, I have met you and now I am happy! Mine last realtionship has been finished about one year back because I was disappointed in the former guy. It many saws of alcohol also played a casino, and once it has struck me. It was not pleasant to me also I has left it. I correspond only with you and I want to be only with you! Yesterday I was in the travel agency and they explained me everything exactly,the agent of travel has told,that first of all I must conclude the contract with them, that contract includes the price of the abroad passport, insurance, visa,ticket and services of agency.The agency of travel concludes the contract which includes the ticket.They do not do visa separately from the ticket. I also asked them about the documents that you wanted to send me, they said that I do not need it, everything is simplier. The price of all documents,ticket and works of a travel company, about 1840 euro. Visa costs 235 euro, ticket is about 1530 euro and the work of agency 75 euro.We looked through the prices of tickets and found out the best price and flight and if everything will be good already in 2 or 2,5 weeks we will be together, because at first they do visa it takes about 2 weeks and when they know exactly when it will be ready they wiil book a suitable ticket.
So, I recieved such an information and realised that it is impossible for me to pay such money.Now I realise that everything in our world depend on money. I do not know what to make, though, probably I can take the credit in bank and pay half of trip to you. You will help me to pay other half? This good offer seems to me! Have fine day. Your Anna

LETTER # 9
Hello my LOVE <Name>! How are you? I am good! Thanks for your fine letter to me! I need in 940 euros is about 1400 US dollars. Soon I shall come to you and we can do tea ceremonies together with you! I very much wait for our meeting! When you will make remittance through Western Union to you will give number of a remittance (MTCN.) do not overlook to send me it! Excuse for the short letter, but I should now go and help to tidy up my mum the house. I shall wait for your letter! I ADORE YOU And With IMPATIENCE I WAIT for our MEETING! Your Anna

LETTER # 10
Hello my LOVE <Name>! Today I went to bank to receive money but Western Union to me have told, that such monetary translation does not exist! What happened??? You did not send me money???? I wait for your answer! Your Anna

LETTER # 11
My LOVE <Name>! I again went in Western Union , but such translation is NOT PRESENT!!! You can check up it is go on a site Westernunion.com and you will see all!!! What happened???? I am upset! Your Anna

LETTER # 14
You did not transfer any money!!!!!!!!! You deceive me.... I am upset. Your Anna

LETTER # 15
LOVE <Name>! Why you think, what I am interested only in your money??? All this because you have very much liked me also I want to arrive to you to be with you. And all my experiences therefore! You understand me??? I very seriously concern to you and always was fair with you, and you force me to run every day behind money in Western Union which does not exist. I hope, that you understand that I now feel... Your Anna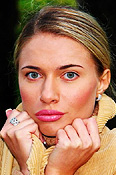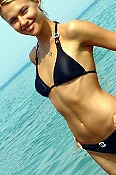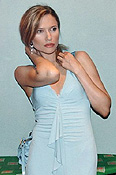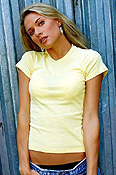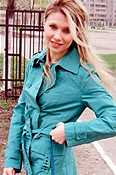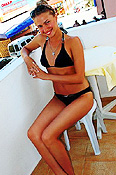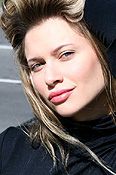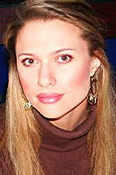 ---
Yulya - Krasnoyarsk city - Russia
I am a single Italian man 37 years old. I received msgs from a Russian girl from sept the 3rd. I never had a personal profile in any web site, and I was surprised about this contact. I had no money request till now.
I was quite sure she was a scam because at the beginning I sent her a picture of a very fat man and she answerwd "I like your photo" !!!
Otherwise my letters to her were always extremely short (even if gentle), she doesn't know nothing about me (also the city where I live) but I always received appassionate writings about love and family and kids.and then about me and she.(as you can see in the letters below)
I decided to go on with the game until the money request, that arrived on Mon, 26 Nov 2007.
I underline that I had proposed her to reach me in India, or I could reach her in Russia:
"I am planning about going to India in December...it is not far from your country...what do you think about come with me?...otherwise what do you think if I reach you?"
But she never answered, only speaking about visiting me and insisting on her request.I never invited her in Italy!!!??

I answered that the game was funny and if she wants she can reach me in India, I am living there for 1 month across Christmas. Of course no reply.
Best regards
Panca

Letters:
From : "Carey Pham" kmuj@book-a-tour.com
To : p.everetth@inwind.it
Date : Mon, 3 Sep 2007
Subject : hello from Yulia

Surprise from Russia
I thank for that you have opened my letter. I have read through your profile on dating site I write you this message. I was interested with your profile, and I want, that we have got acquainted more close.
My name is Yulya. I am from Russia, city - Krasnoyarsk. To me 28 years.
I have removed the profile now, from - that has not paid for use. I was interested with your profile, and I want, that we have got acquainted more close.
I shall tell you a little about myself. I work in hospital - I am doctor neurosurgeon and I like my work. Since the childhood I dreamed to work and help people and here my dream has come true. I am sociable girl with sense of humour which can help, support, understand, second half. For this reason I began to use Internet, I think, that here I can find the one for whom I so long searched. I search for strong, long relations. I am real in this choice.
I can give man all of what it dreams, to give the love and tenderness, I wish to love and be loved - I think, that this desire of any girl. I would be glad to have such friend as you and I hope, that our friendship will have continuation.
I know some languages and I can speak in English and the Spanish language.
If you were interested with my words I ask you to write to me on: yulasam@gmail.com
and we can continue our acquaintance.

I shall wait your letter
Best wishes
Yulya


From : "Þëè" yulasam@gmail.com
To : father
Date : Tue, 4 Sep 2007
Subject : Hello

Hello
I very much for a long time saw yours profile and have just now decided to write to you.
I am glad, that you have written to me. It is pleasant for me, that you have become interested in me I would like to learn more about you, your hobbies, to see your photos, to learn about you work, to learn about your city. What you want from the woman?
And now I want to tell to you a little about myself.
To me 28 years. I think, that that moment when it is time to me to find my second half. I live in the city since my birth. I work in a polyclinic. I like to help to people, cares of them, to look at them when they recover on my eyes, lives are pleased. I like my work. We live with mum together, in 10 floor house on 5 floor. We still have small house near to city where we put vegetables. My most favourite vegetables are cucumbers and tomatoes, I like to cook from them for tasty salad. And in general I like to cook: for mum, friends, visitors.
I like sport, I like to run on stadium in a court yard. I try to visit sports hall where I am engaged in fitness. Because of constant movement at me practically does not remain to time for. In my life I am cheerful, romantic girl. With me seldom it happens boringly. Frequently my mood is influenced with weather. Sun weather renders on me beneficial influence, I would like to be pleased and enjoy my life, it adds to me g
ood energy. I love summer very much, to enjoy this at times. In summer we with my friends try to go to the nature: to bathe, sunbathe. We go to a wood behind berries, mushrooms. And in the winter we make walks on a wood, there it is very beautiful also to me would be desirable to be with the beloved man who would warm my heart.
I have many friends. They respect me for my fidelity, kindness. In difficult situations I trust them, and they can always help me. Once I was on hunting, it was not pleasant to me. It is a pity to me of these defenceless animals who are killed with people just for the hell of it.
Recently I go to rates of English, it would be desirable to write and speak better in this interesting language. Still I like the French language, but too difficult.
In relations between man and woman I like, when man - leader. I want to feel his power.
I think, that relations between the man and the woman should be under construction on trust.
As well as any girl I want to meet the man of dream which would like, appreciated me. These are my dreams and I would like to hope, that they will come true.
I am seriously adjusted for creation of pair. As I want, that my relations with the man have developed in a real meeting in the future.
Write to me, and I with impatience shall wait for your letter.
I shall hope for the further dialogue, yours faithfully.
Yulya


From : "Þëè" yulasam@gmail.com
To : father
Date : Wed, 5 Sep 2007
Subject : Hello

Hello
You mail was given me by your friend. But it asked that I did not speak you who it.

I want to tell to you about myself.
My small biography. I went to school 11 years. Up to 9-th class I studied in a usual class. Specialization of my class was - the biochemical. At school I liked chemistry and biology. After school I have gone to study to medical university, that in the future I want to work as the doctor.
In 22 years I have finished university. I am only child in family. I always wanted to have the brother and sister. . In Russia to have more than one child very much expensive. When to me there were 10 years, my daddy has died, of cancer. These are consequences of nuclear explosion in Chernobyl, he was liquidated consequences. I live with mum. Practically it one brought up me so daddy very seldom was an at home, she all worked. Native brothers and sisters at me are not present.
On the first place for me are relations in family. I am the careful person. Always I help mum in any affairs. I think, that without care about each other it is impossible to construct family. I like black, yellow colors. Especially I like camomiles. I do not like grey colors. I like dairy products, coffee in the mornings, and especially natural orange juice. From alcoholic drinks I like red wine, sparkling. I drink a little. I try to look beautifully, I watch myself. I like to communicate with intellectual, interesting people which would understand me. I like summer and winter. In the winter I walk in park, and I enjoy snow beauty. In the summer I sunbathe, bathe. Warm weather is pleasant to me more than cold. I like to change color of hair and color of nails on hands .
I like to listen to music, quiet, slow, romantic under which it is possible to have a rest, relax. Still I like Russian national songs.
I like to dance, we with friends frequently go on discos. On a disco I dress the best of a clothes, shoes on high heels.
I like to sing songs under a guitar. Mum speaks, that I wonderfully sing.
In my life I am person persistent. I put for myself the purpose and any ways I try to achieve it, this quality was put in pawn in me by parents. It very much helps me in life. I can easily be switched from this affair to another, but always I try to complete the started affairs.
In new year I dream to find the love. I want to love and be loved.
Most of all I do not love loneliness, it is hard for me on soul, when I one. I love good companies of friends. With them it is cheerful, interesting to me. Friends speak, that I too trustful. It not once brought me.
For me dialogue is necessary.
I like tasty. Though it badly influences a figure. It like everything, that I wanted to tell about myself.
Best regards from Russia.
Yulya


From : "Þëè" yulasam@gmail.com
To : father
Date : Thu, 6 Sep 2007
Subject : Hello Father

Hello Father
I like your photo

And those Qualities which I appreciate in men: Irony - he should be a little ironic, including self-irony, there is nothing more boringly the man, considering itself ingenious. There and then, as the integral part, is present intelligence. Beautiful soul and NOBLENESS! Decency. Force man's. In my understanding, it consists in the indulgent relation to female weaknesses. The man is the always highest petty: hysterics, kitchen ðàçáîðîê, market idle talk.
To me with him interestingly and comfortably even to be silent together. To be the friend? Perhaps, yes, only VERY RELIABLE. I should him trust in all. Falsity and rudeness causes my disgust and contempt. I like the men, able to surprise and capable of a mad act. Men - professionals like... The Man though something should be able to do professionally! I can learn something at him.
I search for the friend and the husband in one person. I search for the soul mate, the friend, someone with whom I can share my life. My purpose will be to find special the man. I think, the life should be filled with the novel and passion.
The family should be constructed on the basis of understanding. A life past without love - a unsuccessful life in my opinion. A life it many the small moments which make our life. You have brought in happiness to my life. I have learned you more recently. But it is deep inside itself, I feel, that I know you the whole life.
I want to tell about man which is necessary for me in a life .
The life past without love is not a life in my opinion.
For me it is very important to build understanding in family, cares about each other. I want to see kindness in the man. He should be interesting, formed, with sense of humour. He should be purposeful, not stop on achieved, to aspire to perfection, to grow in opinion of the woman. In relations between man and woman I like, when man - leader. I want to feel his force. Fidelity should be on the first place in relations. I shall never deceive, betray to the man which I love.
On the first place I always put relations in family. In family there should be a cosiness and rest. It should be provided both man, and woman. The man should love the family, all her members.
The man should be goodworking, I do not respect laziness. He should respect the woman, listen to her opinion, support her. I should be for the man as behind a stone wall, he should protect me.
He should be the cheerful, romantic person. I want to feel courage in the person. The man, taking place near to me should allow such vital energy which would have, inspired me.
This the first on what personally I pay attention at acquaintance to the man... But it is not necessary to possess all ideal qualities.... There is enough and 50 % from this.
Best wishes
Yulya


From : "Þëè" yulasam@gmail.com
To : father
Date : Sat, 8 Sep 2007
Subject : Re[2]: Hello

Hello dear friend
I do not understand, why you do not write to me. I wait for your letter today. Possibly, I have disappointed you. Than? You do not wish to continue our acquaintance. YOU like me, and I wish to learn you better
Yours faithfully
Yulya from Russia


From : "Þëè" yulasam@gmail.com
To : father
Date : Mon, 10 Sep 2007
Subject : Hello Father


Hello Father
I want to tell to you a little about my work. After university I for a long time could not find work. In Russia it is very hard to find good work. I had no experience of work in hospital. Before working in hospital I has tried a lot of work. I worked as the secretary in firm on manufacture of furniture. Worked as the seller in shop of children's toys. Worked as the waiter in a bar. You represent I am person with higher education, I have diploma of the doctor, and work to find very hardly. The state practically does not care of employment of the population. For a long time it could not be employed on the speciality. Now I work as the doctor in hospital. It is far from our house.
I wake up at 6.00, I wash, I bring myself to the order. If in the street cloudy I would like to lie and sleep further. If sun weather the mood at once rises.
I prepare for a breakfast. I do not like is much in the morning. I drink coffee with jam and bread.
My working day begins at 8.00. Coming on work, I change clothes in overalls. It is a white dressing gown, a white cap, a white mask, packages for footwear. All should be sterile, this necessary rule. My work consists in tieing up wounds in public. I have enough experience to participate in serious operations. To each person the approach is necessary, to try to not cause them a pain, yours faithfully to concern to sick people. They feel it, and concern to me with kindness. And the some people treat with sweets, chocolate, fruit. My speciality neurosurgery. We treat the illnesses connected to a brain, a backbone.
From 12.00 up to 13.00 at me a dinner. I try to bring a meal from a house that I prepare for myself, for mum.
The working day comes to an end at 17.00. I like my work.
If I am not strongly tired after work I can go to the sports hall. Every day it is necessary to go to shop behind products. Though my mum on pension, and all the day long sits at home, she cannot drag heavy bags with products. And here I do not have no strong man's hand. I try to spend time with friends more often. We walk, we listen to music. It very much helps, in fact it is necessary to relax somehow. It in the best way turns out in campaign of people close to me. In the evenings I look TV.
In such busy schedule I have time to run to the Internet cafe to read your letters. I usually print them on the printer, and then I read.
So every day. Sometimes insignificantly something varies. I work 5 days in a week. Saturday, Sunday - the days off.
Best wishes
Yulya

From : "Þëè" yulasam@gmail.com
To : father
Date : Thu, 13 Sep 2007
Subject : Re[4]: Hello

Hello my dear friend
I wait your letter today. I do not understand why you do not write. What happens?
I give you the kiss.
I wish to continue to develop our communication
With impatience I wait your letter
Your Yulya


From : "þëè" yulyasam@gmail.com
To : father
Date : Sat, 15 Sep 2007
Subject : Re[4]: Hello


Good day my dear friend.

Its me Yulya (the doctor in hospital) Excuse that I write to you from another E - mail, yesterday in the Internet -cafe the virus has got and it has damaged my mail box and I cannot use my old address yulasam@gmail.com, now I ask you to write me on my new E - mail: yulyasam@gmail.com

I hope you will understand also we shall continue our dialogue.
Your faithfully your Yulya


From : "þëè" yulyasam@gmail.com
To : father
Date : Tue, 18 Sep 2007
Subject : Hello F.


Hello F.
Thanks for your letter. It was pleasant to know about you today. I recently have finished the day on work is there was not a complex day, I am not tired and at once went to the Internet - cafe to see your letter. I'm fine, and it became especially good to me after reading your letter. I want that you wrote to me every day, our acquaintance continues to develop and it is fine. I learn much about you and you like me with each letter.

I want to tell to you about the friends and about mum.
I spend a lot of time with friends and if they were not it would be very hard for me. I always try to consult on them; very much I respect their opinion. I have one very close girlfriend Elena with whom I am familiar since the childhood. Since five years we together, we together went to a kindergarten, in school. And I most of all trust her; she knows my most treasured dreams, ideas. And I do not know that I without her would do. She began me as the sister. I always dreamed of the native sister, but parents did not want more children. In Russia it is expensive to have several children. And now we with her keep in touch. For all this time we quarreled some times. I think that any person would like to have such friend. I was more often with friends I meet on the days off. In usual day it is hard, because everyone work. Also I try to carry spend the days off with friends; I with them have a rest. We talk; we share impressions about last week. It is very interesting. Sometimes we go to
cinema or on a disco in the evening. As we walk on park in the afternoon. In the winter we go by a ski, skates. On the days off we go, to each other on a visit. And a lot of time with friends I is especial spend in the summer, in the days off. We go on the nature. We leave for Friday in the morning and we come to Sunday in the evening. We prepare for such trips the whole week. Many things are necessary to collect: to buy products, to buy tickets on the bus, to prepare for things, clothes. Reaching up to a place in a wood, we put camp. At us for many years the place in a wood where we every year have a rest has appeared. This place with high fur-trees on coast of lake. There it is very beautiful. We bathe, we sunbathe. In the mornings and to evenings we enjoy rising and a sunset. And at night I observe of stars, and me so does not enough of the favourite person. And in the mornings it is possible to observe of a fog above lake.
Now I sometimes share the impressions with friends concerning dialogue in the Internet with you. They approve it.
But the most dear person for me is my mum. I very much love her, I respect, I appreciate, I test to her very kind feelings. She has applied many efforts on my education. Because I the daddy has died, when to me there were 10 years. I think that she well has brought up me, and I am grateful to her. She is a lot of forces and health has spent for my education. Now at me with mum very good, warm relations. We in all understand each other. I always listen to her opinion, at her behind a back so it is a lot of experience. My mum all life worked at school, learned children. I too studied at her. Now she on the deserved rest, she on pension. She the same as also my friends approves my dialogue on the Internet, and very much experiences for me. She very much hopes that I shall find that person whom I search and I shall create family. We frequently with mum in the evenings discuss many questions. I share with her about all pleasures and problems. I think that it was interesting to you to
learn about my mum and my friends.
Best wishes
Yulya


From : "þëè" yulyasam@gmail.com
To : father
Date : Sun, 23 Sep 2007
Subject : Re[6]: Hello

good day my dear
I do not understand why you do not write to me. You are possibly borrowed. Or you do not wish to write to me.
Know that you like me and I wish to continue our dialogue. I wait your letter
With kiss
Your Yulya


From : "þëè" yulyasam@gmail.com
To : father
Date : Mon, 1 Oct 2007
Subject : Re[8]: Hello

Hello Father.
Excuse for such greater delay with the answer. The Internet - the cafe have been closed all these days, there did repair. As here changed computers and now here new computers. I'm fine, I strongly experienced from - that could not write to you. I did not know, how you will react to such small break. I hope, you will understand all. I strongly missed your letters. I have come today and saw letters which you have written. It is very pleasant to read everything, that you write to me.

As I very much like to prepare, I would like to tell to you about national Russian cuisine.Russian cuisine is rich and varied. There is a big choice of appetizers, soups, hot and dessert dishes. I can recommend your soft, pressed and red caviar. Its vitamin content is especially high. Then, of course, salmon, hot and cold smoked sturgeon, pike-perch in aspic or stuffed, herring, red herring. Baltic salt-sprats; fried, smoked, marinated smelt and the like.
As for cold meat dishes I can made ham, lean cold boiled pork with spices (buzhenina), jellied tongue, meat jells and horse-radish sauce and various salads beginning with salad "Stolychnii" up to Russian salad. For a change you can taste frozen apples. They are delicious. Russian blini with caviar and mushrooms in thick sour cream sauce are popular hot appetizers.
Now I shall tell about soups. There are plenty of them. Fresh cabbage meat shchee, shchee "Petrovskie" (cooked from soodak fish and fresh cabbage), borshch, kidney and cucumber soup (rassolnik), meat and fish sawlyanka, ookha (special fisherman's soup), mushroom soup and soups in season - okroshka and cold beetroot soup are very popular with Russian.
Also we eat sea I peep. It can be pike-perch in white wine or tried, sturgeon of all kind - boiled, steamed or on a spit, fried burbot or carp in thick sour-cream sauce or meat dishes to their taste: beef-Stroganoff and mashed potatoes, roast veal, special pot-roast stuffed cabbage-rolls (golubtsy), Siberian pelmeni, suckling with buckwheat "kasha", slewed rabbit and hare and so on. Now a few words about buckwheat "kasha" - which may be eaten with meat like potatoes as well as a cereal with butter or milk. It's very popular in our country because it's a very useful product. It's recommended for stout people, for people suffering from diabetes. Buckwheat kasha purifies our organism and makes us stronger.
There is a large variety of poultry and game dishes: roast chicken, roast duck and goose stuffed with apples and sauerkraut, roast partridge, hazel-grouse, wood-grouse, wood-cock, blackbird, pheasant and quail. They are juicy and tender dishes.
Now I shall pass to sweet. These are my favorite dishes. I think a dessert to like all. For dessert you can have baked apples, fruit and bens kissels (made from fruit or berry juice and potato flour), and compot (made from dried stowed fruit mixed), and dessert fruits: juicy grapes, pears, apricots, peaches, tangerines, oranges.
Russian cuisine is famous for its Russian pies which were ïåêóòñÿ in Russia practically for each holiday. They are: kulebiaka (a Russian pie with meat or cabbage filling), rastegay (a pie with special fish tilling), open curd tails (vatrushki.) honey-cakes, twists of bread (krendeli), boubliki (thick ring-shaped rolls), baranki (ring-shaped rolls), and sooshki (small ring-shaped crackers).
As for drinks we basically we drink fruit and berry bever-ages: morse, kvas and zbiten (an old Russian beverage made from kvas, cognac or vodka, honey, tea and spices).
Such at us going. I think, it was interesting to you to learn about our food. At us in Russia women speak "a way to heart of the man lays through a stomach". I think this correct expression. Tell you have understood my description. I tried as it is possible to describe better to you. You ate something from Russian cuisine?
Best wishes
Yulya

From : "þëè" yulyasam@gmail.com
To : father
Date : Sun, 7 Oct 2007
Subject : Re[8]: Hello

My dear men
I wait your letter some days. You have forgotten me?
I ask to answer me as soon as possible.
Your Yulya from Russia

From : "þëè" yulyasam@gmail.com
To : father
Date : Wed, 10 Oct 2007
Subject : Re[10]: Hello

My dear
I have just come to Internet - cafe and did not see your letter. What happen?
I wait your letter
Your Yulya

From : "þëè" yulyasam@gmail.com
To : father
Date : Sat, 13 Oct 2007
Subject : Re[12]: Hello

Hello Father
With the great pleasure I read your letter today. Today weekend at me and I have a lot of free time. I did not write some days because I worked much, and absolutely I was not time to go to the Internet - cafe. Excuse for an answer delay.
I'm fine, today I did cleaning of the house and went shopping. In the evening I go with friends to cafe, and I will sing karaoke. I wish to sing for you once as I very well play a guitar, and I will play for you. You want? I hope, it is pleasant to you.
As I wish to prepare you.
Your letters fill each time my day with pleasure and my feelings to you have the good beginning. I can admit to you that never I so did not wish to see as you, I hope you understand that to me to have only virtual communication not enough. Very much I wish to meet you.

What do you think romance is? I think it is something that is always there
no matter what happens, when you love someone. Even though it is not like
the fairy tales it is inside of two people who love each other and never
dies. It should last through good times and bad times, and health and
sickness. Romance is there no matter what you are doing or where you are.As
long as two people truly love each other and are devoted to each other.
Although it changes over time it is still that feeling of missing the other
when you are apart and being happy to be together when you are, and not
wanting to be anywhere else or with anyone else. I think a romantic evening
is doing whatever you can to make each other happy and give each other
pleasure. There are the obvious things like preparing little surprises for
each other, like flowers or gifts; a candle lit dinner, snuggling under a
blanket, to read or watch a movie together, strolling arm in arm through the
park or shopping. But in the end it all comes back to just enjoying being
together no matter what. I don't think I would ever tire of the company of
the one I love, or of the warmth of a hug, or enjoying a sunset together, or
a walk on the beach, or gazing at the stars together. Romance is just
sharing everything with each other, it is total commitment, total honesty,
total openness, total lack of inhibition with each other.
Best wishes
Yulya

From : "þëè" yulyasam@gmail.com
To : father
Date : Tue, 16 Oct 2007
Subject : Re[14]: Hello


Hello Father
I write you today the letter, yesterday I had very difficult day on work and I am strongly tired. Today I was released earlier and at once I write you the letter. At me and mum all is good, now we prepare for winter, it is necessary to buy some warm clothes. This year have told, that there will be very severe winter. My mum asks you how much seriously your relation to me? She worries for me and consequently asks.
I wish to tell to you that ask feelings to you become every day more and more. I often think of you day and night, I represent, as we can be together and as there would be our first meeting. You think of it?

One dream dreams me. It dreams me very much frequently. I want to tell to you about it. It is dream, most likely my dream. In dream I see one day. It is possible to tell since morning and till the night. I shall start to tell .
Morning. In a window the bright sun shines and lights up all room. Near to me the husband lays. I quietly rise to not wake him. I go on kitchen and I prepare for a breakfast. Then with a tray I come in a room. I tender kiss him and I feed with a breakfast. Then he leaves. I do not know where, but, probably, for work. Then I at once see as there are our children and we start to prepare for a supper. I have decided to prepare squids in sauce. Also to children I to a pitch a pie. They run near me and constantly ask the daddy will soon come. Time when the husband comes from work also has come. Children run to meet him with joyful shouts "the daddy has come". You kiss them. They at once run to wash hands, to sit down a table. The husband approaches to me. Tender kisses and embraces. Then too goes to wash hands. I cover on a table. We sit all together. Then children escape to play, and we sit and we talk about today. But already darkens. It is time to sleep. The husband puts children to
bed. Reads to them the book or tells any fairy tale. Then comes to us in a room. I already have included candles. Has included music and has dressed the new complete set of linen. He pays me a compliment that I the most beautiful woman and night proceed ..
And this dream dreams me very much frequently. This morning comes very much frequently. But I want this, but in a real life. I think it not simply dream. It is my dream. And I shall try to embody it .
Best wishes
Yulya

From : "þëè" yulyasam@gmail.com
To : father
Date : Sat, 20 Oct 2007
Subject : Re[16]: Hello


Hello Father

Excuse for a delay in the answer, but I worked much and could not write. Today Saturday here and I have weekend. There was a difficult week. Today I go on a visit to my girlfriend. At it today birthday. Since the morning we went and bought to it a gift. Mine to the girlfriend today 27 years. We go to it home today and we will celebrate this day together. I very much want that we could go to it with you, but the big distance between us, but once (soon) I think we already we can go together. This my desire that ours the Internet communication has ended with a real meeting and we will be happy together. I hope you agree with me. You thought of it?

My idea of love is the sharing of each others life whether it is good or bad. The past must be put behind us and we should look at the future, because the future is what has the most meaning to us. What I want from love is the sharing of a closeness, the warm evenings, togetherness, the enjoyment of each others company, whether it be shopping trips, to have a rest,snorkeling or want travelling together to warmer climates in the winter time. Although I enjoy the winter, it seems to be long and dreary and I want do going to the warmer climates and enjoy the heat of the sun, the beaurtiful blue waters, and the white sandy beaches.
Also for me love means the sharing of each others minds and bodies. True love produces children. This is the wish of God and when this happens it makes a family complete. I want my future to have a loving husband, children, and a comfortable warm home. The laughter of children can only bring more happiness to that home.
Love to me is man and woman in life long partnership that takes two and makes into one that is always one in feelings and emotions no matter what happens. Love is sharing everything with each other and family and enjoying being together as a family no matter what is in their surroundings. It is comforting the second half in sickness and sadness no matter. And yes, love is a feeling of missing the other when you are apart and being happy to be together when you are, and not wanting to be anywhere else or with anyone else. Finally love is a complete commitment to each other that is unconditional with friendship, physical intimacy, sharing, honesty, fidelity, respect, truth, compromise, openness, a lack of inhibition in saying your feelings and emotion to the second half.
Love is the happy feeling you get when you see someone who means alot to you. Love is planning your day with the person you have strong feelings with. Love is the way you dress yourself knowing the person you love will appreciate it. Love is knowing that the person you love cannot be perfect, but perfect in your eyes. Love is accepting a person for their faults and loving them enough to accept an apology is necessary. Love tells you this is the person you want to spend the rest of your life with, and love puts a smile on your face everytime you see them.
Your Yulya

From : "þëè" yulyasam@gmail.com
To : father
Date : Mon, 22 Oct 2007
Subject : Re[16]: Hello

Good day my dear
I do not receive your letters some days. Something happens?
I write you the fast letter as I have not enough today time. Today Monday here and is a lot of work. I wish to tell, that has well spent weekend and now with good mood íà÷ëà new working week. How you have spent weekend? You have recollected me? If yes that I hope something good. I think much, about you and very much I want, that you were a number. Possibly my desire confuses or frightens you, I want that you have told about it. And I wish to tell to you, that you for me become, all is closer also dream to meet you even if it will be a meeting do not put or some days.

Your Yulya


From : "þëè" yulyasam@gmail.com
To : "p.faber@inwind.it" p.faber@inwind.it
Cc :
Date : Tue, 30 Oct 2007
Subject : Re[16]: Hello

My dear men
Excuse for an answer delay. I worked. Only today I have a free time to write to you about that as strongly I miss you and as it is strong to me there is no you near to me. I was on business trip the whole week and there was no access to the Internet.

At me and mum all is good, mum transfers you greetings and speaks that is happy the daughter, that I concern with you. I know what not easily to have serious relations through the Internet, but I wish to admit to you that my relations to you are very serious also I want that they were real that is we could be together fast. As I can tell to you, that never wanted so anybody other man. You for me the person most necessary now, you became very close to me. Whether I do not know you test similar feelings êîë to me, I hope what yes. Write to me often and I will try to answer as at me there will be time from work. I should work much to contain. In Russia it is very difficult. The standard of living here is low. I give you a gentle kiss
Your Yulya


From : "þëè" yulyasam@gmail.com
To : father
Date : Tue, 6 Nov 2007
Subject : Re[16]: Hello

Unfortunately I have chance to write to you only today. In weekend the Internet - the cafe has been closed and consequently I could not answer earlier.
I'm fine, I as usually worked today but was released to answer you earlier. I have well spent weekend but there is one problem I strongly missed you without your letters and this only thing that I wanted. I hope you will understand me that I write to you seldom now. But this week I will have a lot of free time and I will try to answer you every day. As there have passed your days without my letters. You worried that I do not answer?
I think every day of you and about our relations is a destiny that we could meet each other on the Internet. We stand on one expensive, but we is still far also we should search for the moment to go on a meeting to each other. This my desire to meet you is real. I hope you as think of it.
Your Yulya


From : "þëè" yulyasam@gmail.com
To : father
Date : Mon, 12 Nov 2007
Subject : Re[18]: Hello

My dear Father.
I have received your letter today. Attentively read it. I'm fine, I have just finished the work. To become coldly here in a city. Soon winter.
I think of our relations and that will be in the future much. I wish to ask you what do you think of that that I will arrive to you for visiting. It is very important question. I ask you to think well. I have vacation very soon and I do not have plans where and with whom I can spend them. You became very close to me for this time and I want that you have answered me you want that I have arrived to you? Understand it very important for favorable development of our relations. I ask concern this question of wasps all gravity.
Today I will be at home and I will watch TV probably. Tomorrow early to rise and go for work. I strongly miss you I want, that soon you could embrace me and kiss. This my desire. I am sincere with a feed bag from the very first letter and I will be always sincere.
I wish to give you the gentle kiss.

When I once again receive your letters I start to understand, that in a life I have something good. I wait with impatience of each day to read your letters. With each letter I feel, that my feelings everyone become stronger. And if you want, that on my person there was a smile write to me every day. From your letters at me calms down. At me it is cheered up.
I had impression, that I know you very long time. You had such feeling, what you know the person not for a long time, and such sensation, what for a long time?
For me that two persons being at a great distance can feel such feelings is strange. I want to be near to you, to feel contact.
Your Yulya

From : "þëè" yulyasam@gmail.com
To : father
Date : Sat, 17 Nov 2007
Subject : Re[20]: Hello

My dear Father
Dear excuse for the long answer. I worked and only I have a free time. I worked much and at all had no time to go to the Internet - cafe. At me and mum all well with the great pleasure I read your letter today. Yes, I very much want that we were together soon and probably for New Year's holidays. As you already know at me there is vacation from the end of November, and I wish to visit you that we could be together. As I know, what not so simply to receive the passport, the visa and tickets aboard the plane. But I think, that our joint planning of our meeting will result us to each other.
You to me that I very like and hope to you too. I strongly miss, when I can not answer you. I cannot express all in the letter at all. I can not tell letters as strongly I want that we could see each other.
I give you millions kisses

As the lonely woman can do without love and second half. I try to search in my work, in things by which I do, but nothing calms my spirit, as ideas about you. Only when I think, about you my heart finds the world Ironically it is that same peace which makes me want more of you my love. It is an increasing feeling which is driving me mad. You are the only one who can rescue my soul and give it the eternal peace which it seeks. join me in the beginning of a fulfilling life. You and me will conquer both earth and heaven. You will be the angel who sings to me and I shall comfort you always. I want you to breathe the air I breathe, to walk next to me along the triumphant road leading to infinite love. I want you to be as serious about me as I am about you. All we need is to take the final step and move forward to our encounter. Let's not waste one more minute and let us begin to share our promising friendship.
With kiss
Your Yulya

From : "þëè" yulyasam@gmail.com
To : father
Date : Mon, 19 Nov 2007 18:39:29 +0300
Subject : Re[20]: Hello

My dear
You have received my letter plans for a our meeting? I have not received your answer.
Your Yulya

From : "þëè" yulyasam@gmail.com
To : father
Date : Tue, 20 Nov 2007
Subject : Re[22]: Hello

My dear Father
Has finished work just and at once went to the Internet - cafe to write you the letter. At me and mum all is good, we prepare for winter now. This year have told, there will be very severe winter and will be very cold.
My vacation comes nearer, I am seriously adjusted to meet you personally. Yes, it not simply to visit you in other country. But I hope, that together we can realise our plans and dreams concerning a meeting. Yes, I wish to tell, that I cannot pay this big travel. I do not know how to tell to you about it. I do not want, that you have rejected me from - for it. At me in Russia very difficult economic situation. I cannot insist on your help and support but if we wish to be together and to build our relations we should help each other.
I represent every day as you meet me at the airport as give me flowers are there will be the most remarkable day in my life, I so wait for this day, I hope what already be very fast we can together. You think of this bottom? That in your dreams.
I represent as you will open this letter today and I see as your smile will decorate your person. I know that this smile about me. I so wish to embrace and kiss you.

It is pleasant for me to receive again from you the letter. I wait with impatience of each your letter. I see, that with each letter all of us it is more and we understand each other more. When I receive your letters, my heart starts to beat in increasing frequency. This such pleasant feeling. I see, that you test similar feelings. I present you when you receive my letters. I see a smile on your person. I am very happy, that I have you. I want to embrace you the hands and gently to kiss. We shall spend time together in the afternoon and at night. I shall look you in the face, and I shall see the man of the dream. I too want to be with you for ever. I am very happy, that have found you.
You my prince, I fly to you on wings of love, and we to like each other is eternal. Mine feelings to you are serious. I hope, that we shall meet, and we shall enjoy face to face
With kiss
Your Yulya


From : "þëè" yulyasam@gmail.com
To : father
Date : Mon, 26 Nov 2007
Subject : Re[22]: Hello

Good day my dear
I require your help. I cannot pay an expense for a trip to you. I hope for your help.
I am glad, that you are ready to accept me. I do not have phone unfortunately. I have learnt also to me it is necessary to have the passport, the visa and tickets aboard the plane.
Excuse for an answer delay. There were problems here in the Internet - cafe these days. Today all is good also I write you the letter. Attentively read that you have written to me in last letter. It is pleasant to know, that you are adjusted on that that we were together. My mum asked me today concerning our relations. I have told to it, that we are fine, and we go meeting each other.
I know an ancient greek legend
You know a history of spherical people from Platon? The person was a single whole, and it has angered the god. And the god has punished the person. The god envied human happiness, he has decided, that the person on can be such happy, and he has thrown a lightning, and has divided into two half. Since then each person searches for second half and if the person will find second half he will be happy up to the end of a life. I think, that this legend is very truthful. You become closer to me and you become my second half.
I present, as you meet me at the airport with a bouquet of fine colors. You tender kiss me and give flowers. I look at you and I understand, that you that the man of which I always dreamed. I shall dress on the most irresistable dress. I shall look only for you. You will enjoy my beauty. We would walk with you on city, having joined hands. I would feel warmly your hand. You would show me city, would tell histories from the life. We shall come with you in cafe where alive romantic music will play, and we shall enjoy the friend the friend. In cafe there
will be only we and it is more than anybody, all will be in candles, it will be not bright and not dark, there will be only a blinking of candles, with a glass of champagne I shall look in your eyes, and to see in them love, kindness, and I shall be very happy. And then there will be a remarkable night which we shall lead together, we shall look at stars, having embraced, with each other, we shall feel heat of our bodies, and in the morning I shall prepare for a breakfast for you. Next day we would go to walk with you in park, laughed, pleased, spoke, and felt, that we are created the friend for the friend. And so every day we would be pleased together.

Your Yulya


From : "þëè" yulyasam@gmail.com
To : father
Date : Tue, 27 Nov 2007
Subject : Re[22]: Hello

My dear love.
You do not speak anything concerning that that I wish to be with you. I wish to visit you. Also that concerning my travel.
Your Yulya


From : "þëè" yulyasam@gmail.com
To : father
Date : Fri, 30 Nov 2007
Subject : Re[20]: Hello

My dear
Possibly you have absolutely forgotten about me. Write me the truth. I wait every day the letter from you.
Your Yulya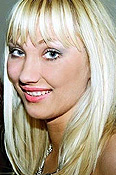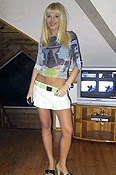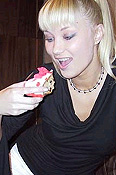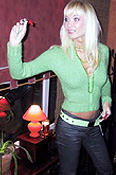 ---
Yuliya Krylowa (St-Petersburg, Russia)
Hello, I want to report this lady as a scammer. Attached is her photos and i have recieved 7 emails from her along with her passport or visa. i will forward each one and you can decide to post all or one. What i did and i can send this email as well, id told her that i have a cousin who works for this airlines and he will fly me to Russia and meet you at the airport, where we can board another plane and fly back to the states. she never wrote back! hmmmmm i wonder why.
Steve

Letters
HELLOOOOOOOOOOOOOOOOOOOOOOOO!!!! my dear Steve
I'm so excited to write you again!!!!!!!!!! I'm in St-Petersbug!
You can't imagine how happy I am that I already started my trip to you!
I still cannot believe I've done it! WoW! As I wrote you
I was scared to fly on the plane but everything was OK and I'm still alive ))))
St-Petersbug is a really big city! I've been told the population of St-Petersbug
is about 10 million of people! From the Airport I went by bus...
it was so long way... about 1 hour and 10 minutes.
I've seen so many nice places in St-Petersbug while going by bus!
When I got off the plane in the St-Petersbug Airport policeman asked
me about passport and he looked at me like I am an enemy ))) I think all people here
(and everywhere) are a little crazy because of terrorism.
Everything here is very expensive, not like in my city...
and everywhere are big crowds of people! Everywhere is so many people!
I'm still uncomfortable about it but I feel soon it will be OK.
I've been to few shops here today and I see goods are much more expensive here then in my native city.
I found a place to stay, I rent a room from an old woman.
She is about 58 years old. She said her husband died 2 years ago and she has two grown up children
but they are already married and don't come to visit her very often so she is alone and she has
not much money so she give in rent rooms in her apartment.
She is very nice woman )) She said I have to be very careful.
You know... she said many girls from small cities come to big cities... or even abroad...
they are looking for a better future and fortune but because they are from small cities
they didn't imagine their way to find the happiness can be not as easy as they thought...
and some of them can end up as prostitutes or something like that. She said I should be careful when
I meet you!! But I don't worry about you! I feel with all my heart you are really nice man!
And I think I'm enough educated not to end up as a prostitute and I will find my happiness!

Sorry I wrote you about my worries.. I have nobody to write about it.

My parents are worried enough about me and I don't want to make them worry more.
I think that's really good I've met you! I can write you about everything.
I miss my parents... but I'm getting better with every hour ))
Now I'm very hungry and I will go and eat something.

Please confirm the name of airport and be sure you wrote it right.
Please confirm me your full name and telephone number.

Please don't be mad! I just want to be sure I have your contacts!
This way I will feel more confident.

I am afraid to make any mistake... I hope everything will be fine.
I've been told I may have all further information about my trip after tomorrow.
As soon as I learn it I will write you an email!!!
I don't have enough time now to write more things.
Your, Yuliya
Steve,Hi my sweetheart! You can imagine how happy I'm am that
I already started my trip and I want to continue it.
I already feel that I became closer to you )) I'm really excited about it!
St- Petersburg still makes me both tired and excited.
Anyway I'm really happy I've started everything.
When I think about you it helps me to be more strong and tolerant,
I see everything is not that easy but I hope the moment of our meeting is waiting for us.
I have some news about my trip to you, please be very attentive to read my news

The nearest possible flight is Monday, October 22, 2007
I really hope to be on that plane.
Today I was given the flight information. Here it is:

--------------------------------------------------------------------------------
Information for Yuliya Krylowa
"Master travel". St-Petersburg,160922, Jukova 32 office 904.
--------------------------------------------------------------------------------
Data flight: Monday, October 22, 2007

Departure: 14:25 St Petersburg , Russia - Pulkovo, terminal 2
Arrival: 14:30 Copenhagen, Denmark - Copenhagen Apt, terminal 3
Airline: Scandinavian Airlines SK737
Departure: 15:35 Copenhagen, Denmark - Copenhagen Apt, terminal 3
Arrival: 17:30 Chicago, USA - O'Hare International, terminal 5
Airline: United Airlines UA9391
Departure: 20:40 Chicago, USA - O'Hare International, terminal 3
Arrival: 22:40 Flint, USA - Bishop
Airline: American Airlines AA4060



Please use our service.
Best regards. Manager| Voroncova Ekaterina.
Price: USD 1450.00 + Roundtrip tickets.Eco.class.

--------------------------------------------------------------------------------

It would be great if you can meet me in the Airport and wait for me there.
I will be very thankful to you if you can do it. If something happens and we
will not be able to find each other
I can call your phone number or you can make a paper with my name and hold it!
If you will be late because of your work or something else I can wait for you at the Airport...
I will be tired after such big flight (I will be on the plane many hours! I'm not sure how much,
I will find out) and have some rest.
So I booked tickets and I can pass my interview only when I pay for my tickets,
I didn't know about it. I can receive my visa after I pay my tickets so they want to be sure
I have roundtrip tickets so I'm not going to stay illegally over there. I think there rules are too strict...
I have some money but my flight from Yakutsk to St-Petersburg costed so much (about 550$)
because it's so far from St-Petersburg. Of course it is my fault because parents told me that
I have to travel by train but I wanted to do everything faster so I took a plane...
Anyway now it's too late to sorry.
Another bad thing yet that prices of service of aerflot (tickets)
became more expensive because of high gasoline price.
I didn't guess that everything costs so much and they didn't say anything.
They say they arranged my trip, visa and all necessary documents and money is only my business.
I have to buy tickets till my interview because of such rule. Maybe you could borrow me some money?
I can't live here too long because every day I have to spend some money for food and rent of room.
eally expensive city. The cup of the tea costs about almost two dollars.
I think it is not too great amount I ask and I am sure I will be able
to return it back in a few weeks after I arrive. I will earn some money and from the first
salary I return it back to you.
in Agency they have told me that you may send it by Western Union or MoneyGram
It is pretty easy to use they said. I have been to the bank and they gave me the information.

All you need is my name, my surname and address to send me the money.
Once you do this, I'll be able to pick up the money at
any local Western Union office or MoneyGram in St-Petersburg.
We need to do it pretty fast, because we have no time till my interview,
if everything is all right I will be on this plane!

You will send me a transfer info and MTCN ( money transfer control number)
I will get cash.
Kiss you many times, I am tired today,you know it is hard enough to be in a
city where you don't have any friends or relatives. So many different emotions.

Kiss you many times! see you soon!

Ah, silly me. Almost forgot to give you my full name and my address.
My address here (where I rent a room)

Country : RUSSIA,
City : St-Petersburg,
Address : Furmonova street 32-09
post code : 198109
Full name : Yuliya Krylowa

I have about 670 US dollars. Please try to send about 780 US dollars so
I will be sure I have enough money for all my travel needs and flight. I know you will try to help me!
I can't wait to hug you when we meet! If you can't meet me at the Airport we can meet
somewhere in the city, but I don't know how much the taxi cost over there.
I'm glad I have a job lined up and when we meet each other maybe you will even want to have
closer relationship with me and maybe we can even live together someday! If you want!
It's just my dreams... But if you don't want to live with me
I will live with other girls who came to work too.
see you soon!!! You are a great man and
I hope you will not live me alone in St-Petersburg and help me! your Yuliya

Hello my sweetheart,Steve,from St-Petersburg again!!!!
While staying in St-Petersburg and I feel very exited!!
I can`t wait when we meet!!!
I feel that we can spend great time together!
Anyway I feel myself so lonely here...
Everyone rush somewhere and I don`t have any friends in relatives here.
You know in small cities (like in my city) the life is so slowly,
nobody hurry somewhere and here everybody is in a hurry.
Today I was in Russian art Gallery, I really liked it.
In past I saw this paintings just in books on pictures and now
I`m able to see in real life. I`m so exited! I like arts so much!
I feel myself like I`m able to do everything in the world!!!
You know Madonna came to Moscow about two months ago with a concert! I've heard it was perfect!!!!
Anyway if I had a choice I would choose one our meeting then ten concerts of Madonna!
I think she looks quite good for 49 years old
(although I will tell you a secret, her hair is not natural, it's a wig..
I'm not sure if that's right word in English).
Anyway I've done this pics for you and I hope you will be satisfied with them ))
Today I walked in the Park... I liked this place too.

Do you know the band Scorpions? and their song Wind of Change?

Walking down the street
Distant memories
Are buried in the past forever.
I folow the Moskva
Down to Gorky Park
Listening to the wind of change.
Take me to the magic of the moment
On a glory night
Where the children of tomorrow share their dreams...
With you and me.
Take me to the magic of the moment
On a glory night
Where the children of tomorrow dream away in the wind of change....

Scorpions is one of favorite bands of my father!
That's why I know the words (unfortunately I don't know all words).
I'm not great fan of Scorpions but I like this song very much!!!!
Do you want any souvenir from russia? Pls just tell me!!!!
I already bought few magnets (again I'm not sure this is the right word,
I didn't take a dictionary with me in Internet cafe but I have it with my luggage)
with images of St-Petersburg and Petergof. You can hang up them to your refrigerator
(do you have any already??). We have few magnets from Sochi on our refrigerator.

Also I bought you two little souvenir bottles of vodka ))) They are really small and just souvenirs!
Now I will go to the travel agency again and they will give me a schedule of my flight
(date and time of my arrival, terminal etc.).
Ok, honey, in tomorrow I will receive the information about my trip
and write you about it as soon as I receive it.

Stranger in St-Petersburg=))))your Yuliya!!!!
Honey, you are so lucky to have met me...I have a big surprise for you! I have a friend who works for the Airlines and i told him of your problem. He has agreed to get my ticket to fly to you directly, and we can take care of the necessary paperwork within just a few days. So ill meet you there, get your interview and well fly back together! Isnt this Great...i should arrive as early as Tuesday or wednesday. I am so excited i will be meeting you in Russia!! I hope your as happy as i am...ill just go to the address you gave me. ohh,,,,,and send your phone number so i can call you and you can meet me at your airport! See you soon, Darling.
Your Steve,,,hugs and kisses!!!!

Krylowa Yuliya <girlfotyou4@yahoo.com> wrote:
Steve,Hi my sweetheart! You can imagine how happy I'm am that
I already started my trip and I want to continue it.
I already feel that I became closer to you )) I'm really excited about it!
St- Petersburg still makes me both tired and excited.
Anyway I'm really happy I've started everything.
When I think about you it helps me to be more strong and tolerant,
I see everything is not that easy but I hope the moment of our meeting is waiting for us.
I have some news about my trip to you, please be very attentive to read my news

The nearest possible flight is Monday, October 22, 2007
I really hope to be on that plane.
Today I was given the flight information. Here it is:

--------------------------------------------------------------------------------
Information for Yuliya Krylowa
"Master travel". St-Petersburg,160922, Jukova 32 office 904.
--------------------------------------------------------------------------------
Data flight: Monday, October 22, 2007

Departure: 14:25 St Petersburg , Russia - Pulkovo, terminal 2
Arrival: 14:30 Copenhagen, Denmark - Copenhagen Apt, terminal 3
Airline: Scandinavian Airlines SK737
Departure: 15:35 Copenhagen, Denmark - Copenhagen Apt, terminal 3
Arrival: 17:30 Chicago, USA - O'Hare International, terminal 5
Airline: United Airlines UA9391
Departure: 20:40 Chicago, USA - O'Hare International, terminal 3
Arrival: 22:40 Flint, USA - Bishop
Airline: American Airlines AA4060



Please use our service.
Best regards. Manager| Voroncova Ekaterina.
Price: USD 1450.00 + Roundtrip tickets.Eco.class.

--------------------------------------------------------------------------------

It would be great if you can meet me in the Airport and wait for me there.
I will be very thankful to you if you can do it. If something happens and we
will not be able to find each other
I can call your phone number or you can make a paper with my name and hold it!
If you will be late because of your work or something else I can wait for you at the Airport...
I will be tired after such big flight (I will be on the plane many hours! I'm not sure how much,
I will find out) and have some rest.
So I booked tickets and I can pass my interview only when I pay for my tickets,
I didn't know about it. I can receive my visa after I pay my tickets so they want to be sure
I have roundtrip tickets so I'm not going to stay illegally over there. I think there rules are too strict...
I have some money but my flight from Yakutsk to St-Petersburg costed so much (about 550$)
because it's so far from St-Petersburg. Of course it is my fault because parents told me that
I have to travel by train but I wanted to do everything faster so I took a plane...
Anyway now it's too late to sorry.
Another bad thing yet that prices of service of aerflot (tickets)
became more expensive because of high gasoline price.
I didn't guess that everything costs so much and they didn't say anything.
They say they arranged my trip, visa and all necessary documents and money is only my business.
I have to buy tickets till my interview because of such rule. Maybe you could borrow me some money?
I can't live here too long because every day I have to spend some money for food and rent of room.
eally expensive city. The cup of the tea costs about almost two dollars.
I think it is not too great amount I ask and I am sure I will be able
to return it back in a few weeks after I arrive. I will earn some money and from the first
salary I return it back to you.
in Agency they have told me that you may send it by Western Union or MoneyGram
It is pretty easy to use they said. I have been to the bank and they gave me the information.

All you need is my name, my surname and address to send me the money.
Once you do this, I'll be able to pick up the money at
any local Western Union office or MoneyGram in St-Petersburg.
We need to do it pretty fast, because we have no time till my interview,
if everything is all right I will be on this plane!

You will send me a transfer info and MTCN ( money transfer control number)
I will get cash.
Kiss you many times, I am tired today,you know it is hard enough to be in a
city where you don't have any friends or relatives. So many different emotions.

Kiss you many times! see you soon!

Ah, silly me. Almost forgot to give you my full name and my address.
My address here (where I rent a room)

Country : RUSSIA,
City : St-Petersburg,
Address : Furmonova street 32-09
post code : 198109
Full name : Yuliya Krylowa

I have about 670 US dollars. Please try to send about 780 US dollars so
I will be sure I have enough money for all my travel needs and flight. I know you will try to help me!
I can't wait to hug you when we meet! If you can't meet me at the Airport we can meet
somewhere in the city, but I don't know how much the taxi cost over there.
I'm glad I have a job lined up and when we meet each other maybe you will even want to have
closer relationship with me and maybe we can even live together someday! If you want!
It's just my dreams... But if you don't want to live with me
I will live with other girls who came to work too.
see you soon!!! You are a great man and
I hope you will not live me alone in St-Petersburg and help me! your Yuliya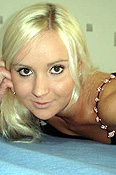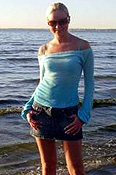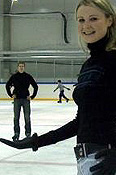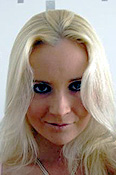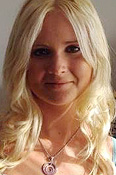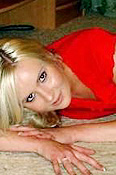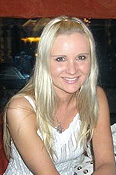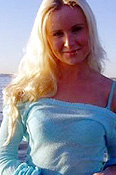 ---
I was contacted by this beautiful russian female by
name of yana tsygantsova. or so i believe, she claims
that she saw me in an adult website named erocity and
then sent me her email of fa88nnyfly@yahoo.com. she
said that she was from igarka and that she wanted to
come work as a nurse in the states. she sent me emails
of how she had won 1st place in a nurse contest in
egypt and even sent me a resume of what she had done.
it was quite impressive but a bit to much for a 26
year old, she claims that she wanted to stay with me
but if i fely uneasy then she would stay at the nurses
hotel. funny thing is there is no nurse hotel in my
town. then she sent me an email asking for my phone #
which i was dumb enough to give her and the name of my
city. she then sent me an intenerary of her schedule
and the sob story about the work program not having
anymore money for tickets for nurses traveling abroad.
she claims to be staying at Moscow, Bolshakowa 12-55.

she has several alias:

Mariya Suvorowa
sun88nylola@yahoo.com

yana tsygantsova
fa88nnyfly@yahoo.com

Name: Elena Tuzowa
Email: super_tuz@yanzex.net

Zemtsowa, Elena
whitesnow8112@yahoo.com

Aleksandra Oushenia
dyimovochka@yahoo.com

Name: Elena Zemtsowa
Email: garde0nflowers@yahoo.com

Name: Mariya Souworowa
Email: san88ybann9y@yahoo.com

here are her pictures.

have a heart and give some food for free

http://www,thehungersite.com

Letters:

Ed!!! Hello my darling!!!
I'm writing to you as soon as I can!!!!!! I was busy with many arrangements!!!!!!!!!!!!!!!!! Also I had to repeat some words for my English test and I finally passed my test today morning!!!
Today I was in the travel agency and I received an information about my trip!
I will be very thankful to you if you can meet me at the Airport!
I will arrive to you on Saturday, December 1!!!!!!
I hope so much it's a good day for you to meet me!
Please look at my flight schedule!


Flights: Moscow, Russian Federation - El Paso, Texas, USA Saturday, December 1, 2007
Flights Sheremetyevo (SVO), Moscow, Russian Federation to El Paso Int'l (ELP), El Paso, Texas, USA
LEGEND: 1st=First, Biz=Business, Eco=Economy, N/A=Class does not exist, No=All seats full, OP=Flight operated by another carrier, R=On Request TR=Traffic Restrictions apply to this flight

Flight Departing Arriving Stops / Aircraft Duration Seats available
1st Biz Eco

Delta Air Lines
DL 047 Sheremetyevo (SVO), Moscow, Russian Federation
Terminal 2 12:30
William B Hartsfield (ATL), Atlanta, Georgia, USA
Terminal S 16:25
Non-stop / 767 17h25min N/A Yes Yes
Delta Air Lines
DL 1619 William B Hartsfield (ATL), Atlanta, Georgia, USA
Terminal S 18:45
El Paso Int'l (ELP), El Paso, Texas, USA 19:55


The full cost of my trip including documents and roundtrip tickets is 1487 US dollars.
I passed all tests and everything and all papers are ready. I will pass my final interview at the embassy this week and they will put all stamps in my documents and I will come to see you!
I can't say I'm too much nervous. I know you are waiting for me and I hope you will tell me everything about your country and show me some nice places over there.
I will travel eco class, I hope my flight will be OK. It's so many hours to spend on the plane, I've never done such big flights. As far as I remember it was about five hours to fly to Egypt from my city and it's the longest flight I've done. I will be able to stay over there during six months and then I can prolong my visa or change my status.
I will have a work visa and I will work as a nurse. I'm happy I have a job lined up and I hope everything will works out! I want to meet you and talk to you and get to know you better.
I feel we will like each other, at least I hope so. If you decide you know me not well enough and want to be only friends with me I will stay in a hostel for nurses.
But I will be happy if you want to stay together! Maybe even when you feel ready to do it!
I hope you will like me!!!!!!!!!! I have a good feeling about it! I've learnt how to make international calls. I've been told not all public phones and suitable to do this and I've been told which one I
can use not far from the place where I'm staying. If you want me to call you just tell me and I will try to call you! Also will you pick up the phone or someone else and I should ask to
talk to you? As I wrote you I will come later this week and I will stay here for
several days. So now I have to make final arrangements with my documents.
I told you I passed all tests, I have all documents I need to get a job and everything.
Please try to help me to finish my arrangements. And I need to pay for this flight. I thought they can pay for my flight because it's a work program but such possibility was available
for nurse visas. The limit of such payments already expired this year and they said I should pay it by myself. My father can't help me to pay for my trip, he is lonely, my mom
passed away I wrote you. And he has to pay all expenses for my sister's education...Please try to help me, you are my only hope! I will wait for your help today!!!!!!!!!!!!
I will give the money back to you as soon as I can. I can't promise I will earn all the money in 2 weeks but in 3-4 weeks I will give it back to you. Nurses in your country earn very good money!
Please send it today by Western Union I will write you details:
Send it to
Russia,
Moscow,
Yana Tsygantsova!!!!
This is my full name used in all official documents.
They said this is all info you need.
But please for any case write down more info.
The address where I'm staying in Moscow is
Moscow, Bolshakowa 12-55. I rent a small room in apartment here, it's cheaper then hotel.
The address of the closest Western Union here is
MOSCOW INDUSTRIAL BANK
SVOBODY, 30
MOSCOW , 125364
I have some money but it's not enough to complete my trip.
Please send me 987 US dollars and I will complete my trip!
After it please write me all details about the transfer - your full name
and MTCN number!!
I will call you as soon as I receive it.
When I receive the money I will pay for my trip and only then the embassy will put all final stamps on my documents. I've bought you few souvenirs with Russian attributes!!! I'm sure you
will like them! If you need something more please let me know, they are not expensive. Also I bought two boxes of Russian chocolate! I hope so much when I come to you we will like each other! You are already very special to me!
Please when I come to you tell me more about you and your country! I will listen to everything you tell me and I will do everything you tell me! I trust you really much!
I hope you will not do something to hurt my feelings.... I think you are really good man.
I will never do anything to hurt yours!!!
By statistics Moscow is the second most expensive city in the world after Tokyo... everything is so expensive here... and I have to pay for my rent and food and buy tickets.. please help me..
Sorry if I missed something or didn't comment please let me know
I was so busy with with all preparations!!!!

Your Girlfriend,
Yana