Alena Kirova
Letters
Von: "Travel" <travelplanetru@yandex.ru>
Gesendet: 10.12.07 11:42:06
An: <xxx>
Betreff: Travel Information for Alena Kirova!

Hello Mr. xxx. My name is Sergey, I am main manager in travel agency Travel Planet. Today I have speak with Alena Kirova. She wanted to buy tickets in my travel agency. I have find for her most cheaper proposal. The tickets cost 744 US Dollars. It is price for tickets and return tickets and tax. Alena Kirova has taken this tickets.

But she has paid only 204 US Dollars. About other money she said that will ask you. I think you already have speak with Alena and you understand this situation. You need to pay 540 US Dollars. You can pay via international payment system Western Union. Information for payment. Full name is Sergey Zavoloko, main manager in Travel Planet. Full address is 786894, Tverskaya 11, Moscow, Russia. You need inform me after you make payment. Best regards, Sergey

TRAVEL PLANET

786894, TVERSKAYA 11

MOSCOW, RUSSIA

TEL +7 495 1132980

FAX +7 495 1132982

E-MAIL TRAVELPLANETRU@YANDEX.RU

WEB WWW.TRAVELPLANET.RU
Hi my dear friend!
My name is Alena. I am from Moscow, Russia.
I have find you on the dating site.
And I want to say that you are very interesting man.
I would like to know you better.
About me, I am 27 years old, 168 cm and 52 kg.
I was born in Moscow on 8 of June 1980.
Here in Moscow I have finish university as economist.
Now work in little privat company.
My parents live in other city. So, I live along in two rooms appartment.
I have very differents hobbie. I like swimming, cooking, driving, fishing and much more.
Also like sport. I am going to fitness. Play in tennis.
So, about me I can say that I am interesting and attractive person.
I am send to you my photo. Hope you will like it.
If you are interesting, than write me back with more information about self.
Becouse profile cannot say about everything.
So, we can speak by e-mail or by phone for at know better each other.
Will be wait for your letter with impatience.
My best wishes, Alena
Hi my darling Heiko
I am just now come home.
As I told you, I have been this weekend with my parents.
Tomorrow I will do not work, I am already on vacation.
So, tomorrow I will go to travel agency to ask about tickets.
How do you spend your weekend?
In Moscow now very cold, around -11.
Tomorrow I will make all nessesary documents for at visit you.
I will write you tomorrow about my trip.
Thinking about you my darling.
Kiss you my love, your Alena

Hi my love Heiko! How are you today?
You know, I am miss you very much!
I cannot wait moment, when I can hug and kiss you.
You are my dream! I am thinking about you every time!
I am now in Bryansk in internet cafe.
Today I will have dinner with my parents.
Hope, soon we will be together.
Wish you nice day.
Kisses and love, your Alena

Hi my darling Heiko
I am so happy that I have you.
Cannot wait moment when I can hug and kiss you in real life.
Which plans do you have on the weekend?
I will go today to visit my parents in Bryansk.
So, I think I will come back tomorrow.
I will speak with my parents about you.
My dreams now only about you.
It is very great that we have meet each other on the internet site.
You know, before I do not think that it is possible to meet someone via internet.
But now, when I have meet you, I am most happynest girl in the world.
I wish you nice weekend.
Will be thinking about you every day and night.
I kiss you with tender.
With all my love, your Alena

Hi my darling Heiko
Thank you for letters!
I am very happy to read this every time.
As I told you, I have speak today with my chief.
He said that from monday I can take few weeks.
It is very great! I am so happy!
You know, I am realy need vacation.
Whole summer I have work very hard.
And now I need relaxing.
Therefore will be great to spend my vacation with you.
I am sure that we have great time together.
So, I think on the next weekend we will be together.
Are you glad to hear this?
Wish you nice day today.
Kiss you my love, your Alena
Hi my love Heiko! I am just now come home.
As I told you, I was in embassy. I have taken my visa without problem.
My visa valid from 10 of december til 10 of january.
I was so glad that it is have maken so fast.
After I am went in travel agency. And there was problem.
Tickets to you and back cost 744 USD. For me it is very expensive.
But I have speak with travel agent. And he said that it is very good price for tickets.
Price for tickets to you and back and for tax.
So, if I pay now, than I do not need pay more. I have taken my salary, it is was 500 USD.
But I have paid already for visa and medical insurance.
So now I have only 200 USD. I have paid this money for tickets.
And I want ask you to help me to pay for this tickets.
You do not need give me the money. You can send direct to travel agency money for tickets.
It is nessesary to pay 540 USD. I will be so happy if you can help me.
Than I will come to you very soon without problem.
I have leave your e-mail address in agency of travel.
My agent will send to you all nessesary information.
Love you darling and waiting to meet you.
Missing without you, your Alena
Hello dear Heiko
I do not hear from you!
Are you still interesting in me?
I have send you few letters but you do not answer me!
Hope to hear from you soon.
Kiss, Alena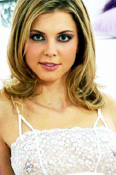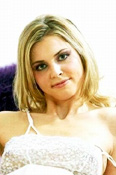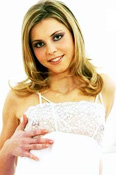 ---
Ekaterina (Chekovsary, Russia)
I am Bhargab. I was acquinted with Ekaterina from Chekovsary. We exchanged 7-8 letters and asked money for the Plane ticket and VISAS. This picture belongs to Ekaterina or Katya.
Letter

Hello , Bhargab!!! I am very glad to receive your letter. To me it is very pleasant, that we continue to correspond with you. Today I saw the parents. They came to me on a visit. My parents live behind city.
To my father of 49 years. Earlier it was the militarian, and now it on pension. To my mum of 48 years. It works as the teacher of elementary grades at school. It very much loves children. I too very much love children. Possibly it was transferred me from my mum. My parents live Together 15 years. I never saw the the grandmother and the grandfather. I do not have brothers and sisters. I - unique The child in family. My family consists from 3 person. My father brought up me strictly. Mum always for me interceded. I have told to the parents, that I correspond with you. They asked about you much. Especially my mum. Now I ???????? I think of acquaintance through the Internet.
Bhargab when you have placed yourselves on a site of acquaintances, you thought to find The person for ????????? attitudes? Or to have small entertainment? Answer me please. Write to me why you have decided to get acquainted through Internet. In a life I had some senseless acquaintances. I think, that if the person uses service of acquaintances it ???????? is adjusted to find for itself(himself) pair. I hope, That you ????????? the person, Bhargab. Though while I did not have reasons to doubt of you, Bhargab.? would like, that you have written to me your history as there live usual people in your country. At ours People different culture and a life. And I think, that this history will help me to understand you better. I do not think, that on TV always show the truth. I think, that it will be not difficult to you to inform me some details of your life. How the family in your country is important? And what your opinion on it?
XXXXXXXX, I heard, that women of your country ?????????? concern to family, that for them career is much more important. Some women marry and at once Get divorced to take away half of money from the husband.
It is the truth? It is very difficult to me to understand it. I think, that Creation of family very important in this life. I wish to find the person with kind heart. I love kindness. I hate anger. For me the most important qualities of the person, it is honesty and kindness.
Without it the world of harmony and love is impossible. I am ready to give all love to the person who also is ready to give me the love. I think, that in love Attitudes the main thing - mutual understanding. I think, that it not so is a lot of. And now, allow to set to you pair Questions. What do you think of marriage with the Russian woman? You would like to have the wife from Russia? If you will not complicate, Please answer my questions. It is very interesting to me to learn about it. On it I finish the letter. I with impatience wait for your letters, road Bhargab. Good to you of mood. Yours Katya.
Hi Bhargab. How at you business? At me today good mood. I waited for your letter. I am very glad, that you At once have written to me the letter. Many thanks. Probably you wish to continue our pleasant acquaintance and to get acquainted With me is closer. I live in city Cheboksary. I think, that you quickly will find my city on a card. The population of our city Approximately 700 thousand In our city many beautiful and picturesque places. In my city it is a lot of monuments And beautiful buildings. As I before wrote to you, I work in food shop. I work 6 days in a week. My work is pleasant to me. I live
separately from the parents. I remove an one-room apartment on surburb of city. At me good neighbours. We are friends of them. On days off I like to go shopping or walk on park. I never was married, and I do not have children. I am lonely, and the reason of my loneliness not only in me. However, If it is interesting to you, I ?????????? and I like to smile, because a smile - a mirror of soul. I respect with people with Good sense of humour. For happiness it is not required a lot of prophetic. Possibly, main thing which does not satisfy me Now, it is love. People without love cannot be happy. But when a number is the close person when you love, The life becomes fine irrespective of, where do you live and than you are engaged. But the loneliness fills a life Grief. I am happy, that I have an opportunity to write to you, and I am happy, that you write to me. And now It really reason of a smile on we wash the person. Still I go to a gym 2-3 times a week. I support myself In the form of. Now I shall set to you some questions.
You love sports??? Whether be engaged in sports??? What kind of sports It is pleasant to you??? You love rest on the nature??? Whether love fishing, hunting??? It will be interesting to me about it To learn. I would like to learn more about your country, city, traditions. It will be interesting to me to read your letters. I with impatience shall wait for your letter. Sincerely yours, Katya!!!
Hello, road Bhargab. How at you an affair? I hope, that at you all Perfectly. If you knew, how I am glad to receive your letters. Mine The mood becomes better, when I read your letters. To me very much It is pleasant, that our acquaintance proceeds. I think, my heart of me not Deceives. Why I have chosen you from all? Probably it - destiny.
Now I constantly think of you, Bhargab. In Russia many people - alcoholics and On same cannot live with them. Him their destiny is indifferent Children and wives. At them on mind only entertainments.
My father is a lot of earlier Saws. It and now drinks much. I badly concern to people, which Much drink. But I sometimes drink a few fault or champagne. It is pleasant to sit in cosy conditions with girlfriends, to talk, To gossip. On holidays too I drink a little. I not to time in a life Did not try vodka. After vodka people become aggressive. In mine Lives were sad experience with the person who liked me. It was Is more senior than me for 7 years. We has got acquainted with it casually. I now even I do not remember as. We met it not for long. It frequently drove me in Cinema, disco, restaurant.
At him dear automobile BMW was. It Frequently gave me gifts. Probably, it loved me. We even lived with it Some time together. First at us all was good, but then it Started to come late home in not a sober condition. At him was The bad company, and it was not pleasant to me.
Then I have learned, that it is connected With it is criminal a grouping. I talked to it on this theme, that It has torn the attitude with criminal. It for a long time refused. I was It is compelled with it to leave. I badly concern to such people. My mum Learned me to not cross the law. Unfortunately, in Russia people connected With criminal are located at a high level. And then it have planted on 9,5 years. I do not know for what. I heard, that it was engaged Extortion. Even if I would close on it eyes, to me would be It is inconvenient to look people in the face. I think, that in Russia a little decent People.
Therefore I have decided to search for the foreign friend. Bhargab. My dear Bhargab. You speak that you asked to me questions on which I did not answer you. I simply have not understood your questions if you would want that I have answered ask once again these questions. I shall answer you necessarily. Yes I have still photo. I shall send them to you in each my letter. I hope, That I have not tired you with this sad story. And now I shall set to you Some questions. Bhargab how you concern to it is criminal? Whether is at You criminality? Write to me about it. I always with impatience wait Your letter. Write to me.
Whole. Yours Katya.
Hello, my dear BHargab! I am very glad to receive your message again.
I have remarkable day! And to all to it I have received your message.
It is very pleasant to me to read your messages. BHargab I start more you to learn! During the working day I think of you and when I understand that you far, me It becomes sad. It is very good that we have letters to the friend the friend! Your messages do me joyful!
BHargab To me it is very pleasant that we learn each other on a course of our message more. All put I think of you you became me dear! At home when I go to bed I can fall asleep to me it would not be desirable to think of you. BHargab we communicate already long time, I have learned you Very well. I have understood that I searched for such person as you. You became me very dear person. I test to you Affinity.
BHargab please do not deprive with me dialogue with you. I read your messages feel to the happiest The person. Today I have badly slept I all the night long thought of you. All my ideas have been hammered about you. Though I also have not slept I feel very well as I read your message. At night I thought as though there has more quickly come next day That I could receive your message. Ideas on you did not allow me to fall asleep. BHargab I thank destiny that have found you! Dear, I even dream about you and to me dreams as we we walk, we have fun and laugh as children. And we in a dream such Happy, as who else was not happy on all white light. When I wake up, I recollect my dream and I smile. To me my mood all is very good also becomes more better when I think of us. When at me bad mood and me It is bad, I recollect you BHargab and to me at once it becomes better. I hope that to you too brings pleasure when You recollect me. In fact it is very fine when we
recollect, we think about each other. You BHargab will agree with me??? I already wrote to you that I think, that you that person which is necessary to me. As I wish to tell to you that I consider that you That the man with which I shall be happy and with which I would like to be always together. You understand me that I to you Has written???
Here today I have risen also to me it was bad. But only I should recollect you and as my mood at once It became better. Now I go and I smile. Well my darling the man, I should finish the letter to you. I look forward Your letter. You are necessary to me as air without which it is impossible to live. I embrace you strong, strong, strong. Yours and only yours Katya.
Hello, my sweet Bhargab. I am very glad to receive your new letter.
Your letters are very interesting to me. I shall write with the great pleasure To you of the letter. I want to inform more to you about myself, about my character and My soul. I think that you should know about me more. I do not search for Itself the rich person. I search for the person who will divide with me Love, with that person with whom I can have happy family. The majority of people in Russia do not want close relations, that is is closer to To marriage. Some people do not want to limit themselves in freedom. I very much It is pleased, that has found such as you Bhargab. You are similar to the person of
mine Dreams. I examine myself as the most romantic woman. I think, that I can trust you completely. I can discuss with you various Problems, friendly conversations. I want to find the supporter, the friend and The future husband. I can share kindness and tenderness.
From human Qualities I most of all do not love flattery and a deceit of some people. I I hate egoism. I like a lot of time to carry out on the house, I like Domestic cosiness, I love calmness. I thank destiny, that she has given Opportunity to get acquainted with you Bhargab. I notice big Promotion in our attitudes. Dear Bhargab today I would like To study your opinion concerning children. I very much love children, at Some my familiar are children. I test great pleasure When I see as they care of children. Sometimes, when to my friends There is nobody to leave the child. They leave the child with me. To me very much It is pleasant to care of children. I very much would like to have
children. My friends Speak, that I would be good mum. In the following letter Inform me please as you concern to children. Between other mine Parents asked about you. They asked, as you there live, as at You work, as at you an affair, about your parents. I have told about you, As you live, than are engaged. They have told, that you the good person. You like, when your friends come to you on a visit? I very much like When my friends come to me on a visit, I treat their different dishes Which I prepare itself. I like to prepare for various tasty dishes, and Then to try with the visitors. Today houses I shall prepare for the hen on To the special recipe. The recipe was given me by my girlfriend. Bhargab, you like To prepare? I very much would like to try your hamburger. My dear Bhargab. whether you ask me I can give you my phone number. But I cannot make it as I do not have phone but if you want to speak by with me to phone. I can name that to you from my girlfriend. I think that she will not be against it as she too very strongly experiences for me. But then would go you to me the phone number that I could name you. As soon as I shall do it I shall necessarily give to know to you about it. With impatience I wait for your letter, yours Katya.
Hello, my favourite friend Bhargab!!! I am very glad to receive your answer. I very much waited for your letter. I was afraid, That I will not have time to receive your letter. Today at me was a lot of work. At me today Unsuccessful day. In the morning, on a way for work I have lost a purse with money. And on work I have sworn with the girlfriend.
When I have received from you the answer, at me at once have cheered up. Thanks for your kind letter. Today on To work thought of you. To me it is pleasant, that there is a person who reads my letters and writes specially for me. Bhargab, write to me, you prefer what meal. I can sometime shall cook to your your favourite food. I like to prepare. Still I love beautiful clothes of bright color blue. What your favourite color? I love Modern music of the different countries.
Also I like to dance. Bhargab, what music to you is pleasant? My girlfriends Speak, that I not bad dance. Still I like to go to a cinema. At us recently have opened a new cinema. It is pleasant to me To go to a zoo. I very much love animals, especially pets. And you have a pet? If is, That what? Sometimes I simply wish to have a rest in my apartment. I love the apartment. It is a little place, but it is convenient. In target I always do greater cleaning. I love cleanliness. When I wish to relax, I listen to music and I read Books.
I like to read books. Especially a fantasy. I do not like to read novels. I like to spend time with the Girlfriends. When we meet girlfriends, air is filled with laughter. We with girlfriends often walk in Park or we go to a cinema. I wish to continue with you attitudes. To me it is very pleasant ??????? with you. Between us The big distance, but in the future I would like to see you near to myself. But I now can dream of it only. I hope, that it will be fast.
On it I finish the letter. I need to make more many still that. To descend on mail, to pay for an apartment and to cook food. I wish you good mood. I with impatience I shall wait for your letter, road Bhargab. Yours Katya.
Hello, my dear Bhargab!!! I am again very glad to receive yours The sincere letter. I like to read your new letters. I miss you. We arefamiliar not so long ago, and it seems to me, that I know you already much Time. Today I want to descend with girlfriends in evening club, that It is a little to have a rest from work. It is very a pity, that you with me will not be. You Will not take offence at me? If we have gone with you then it was It is very good. I hope, that becomes fast for time, when we together We can descend somewhere to have a rest. I
frequently think of this time. Bhargab and how you want to lead today's evening? I think, that you Enough time spend for work, and sometimes do small Rest. Some people like to have a rest at home, at the TV. But sometimes It is necessary to communicate with people. Than you like to engage in free from work Time? I heard, that many people in your country like to play a golf. It is the truth, Bhargab? You love this game? At us now autumn. Everywhere Rains and dirty, it is not so beautiful. The finest, is romantic evening In a winter frost.
And if a number will be the favourite person then it will be Simply paradise. I do not know what season to me it is pleasant. In the winter I wait for summer, And in the summer - winters. But all thesame Russian winter is delightful. All around White, trees as if in white fur. But only it is cold. Bhargab, and at You is the snow? Now autumn and I again wait for summer. And still it is pleasant to me Spring. All around wakes up. The world as if is born again. Air It is filled with freshness. All troubles and failures thaw together with Snow. Excuse, but, apparently, I speak something not that. Excuse me.
Simply at me now romantic mood. My dear you would ask me that I have given you a phone number but I cannot give it to you as I do not have phone. But if you want to speak by with me to phone that I can name you from my girlfriend as she too very strongly experiences for me and I think that she will not be against that that I shall call you. But for this purpose send to me your number. And what season to you More it is pleasant, Bhargab? I with impatience wait for your answer, Bhargab. Yours Katya!!!
Hello my love!!!
How are you?
At me all is good.
How weather at you?
At us weather today simply magic, because today at us in city very warmly, And consequently such weather very much is pleasant to me.
I very much love warm weather because I like warm weather.
At us in city brightly the sun today shines, the warm wind blows.
And consequently it is very pleasant for me to feel a touch of a warm wind On my person and on my body.
You are not present near to me, but I so would like to feel a touch Your hands on my person.
I very much want, that ironed my hair, touched my hair, Caressed my body, kissed my lips.
I very much would want, that we were with you together, my love!!!
You would like it?
I think, that my dreams will be carried out only at our meeting with you, my love.
What you think in this occasion?
I always think of our forthcoming meeting with you, my love.
I think that our meeting will be, as in a fairy tale.
You think as well as I whether or not?
I sometimes so would like you to embrace, kiss, touch your breast.
But you are not present near to me, and I so would like it!!!
I think that have found such person who is necessary for me.
Which me will understand, think always of me.
And this person - you!!!
I am grateful to destiny, that I have met you, my love!!!
I always asked when our meeting with you will be a reality.
And now I ask you, my love!
What you think of our meeting with you?
When our meeting becomes a reality?
Mine mum asked me that I transferred you
Big and ardent greetings, and also the most strong embraces.
Accept and from me my most sincere wishes, my most sincere And passionate air kisses, and also my the hottest and ardent Embraces from my loving heart.
You would like to feel my passionate kisses, and my passionate embraces from
My loving heart?
I dream of feeling your passionate kisses and hot embraces.
Sometimes your kisses, both your passionate and strong embraces at night dream me, But when I wake up you was not present near to me.
To me it becomes very sad!!!
I so want to be with you, my love!!!
You would like it, my charm?
And now my time has approached to the end, and it is time to me to leave,
But I leave with ideas on you, my love!!!
Remember, that I love you!!!
Yours Katya!!!
Hello my Love. How at you an affair today? At me all is good. I am very glad, that you want to meet me. I too very much want it. You in my head it is constant. I always think of you. My love. I so dream that you have told me! Our first night together. About! It will be magnificent! You too have very strongly excited me and when I think about our the first Night together I all ?????? as a match from impatience!!! Today went in ????????????? agency and found out about registration Visas. It will cost 450 $. Now I might bring in this money and My visa would begin to be made out. And for the ticket it
will be possible to bring in money later. I so am glad to this. You now might help me with registration of the visa? The visa will be made out ???????? 2-3 weeks and the visa will be valid during 3 months!!
For this time we with you might save money to tickets. It so is magnificent!!! You are glad to this? I so love you and want to be together with you as soon as possible. You have now 450 $ that my visa began to be made out? If yes, it will be magnificent! It will be very big step to approach of our meeting. I shall send you my home address if you want to send me something, But I want urgently to ask you to not send me money in the letter, because an envelope May open and I shall not receive it. Such already was with my aunt. I think, that the best variant of a parcel of money will be the Western Union. I saw advertising on TV and I think, that it will be the most correct,
convenient and fast way. I with impatience shall wait for the letter from you my love.

With love your forever Ekaterina.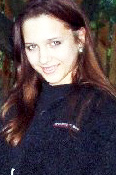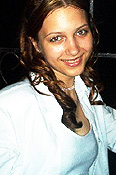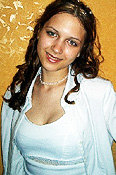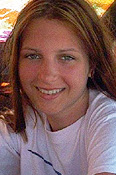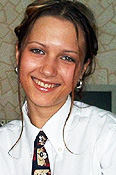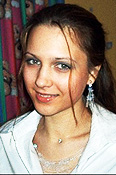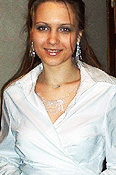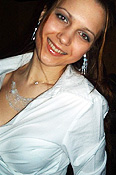 ---
Elena Touzowa (Osinniki , Russia)
Hello All,

I have recently been receiving strange emails from a Russian woman seeking abroad work.
After doing some research I found other people having the exact same conversation with others who have been scammed.

Here's some details if they help.

Full Name: ELENA TOUZOWA (In English)

Current Home Address
Country: Russia,
Town: Osinniki
Address: Voevodina street 49, flat 17

Currently Staying.
Country: Russia,
City: St Petersburg,
Address: Roadside avenue 12-4
Zip: 194352

First Email: dominickreyesck@gmail.com
Main Email: elen@freemailserv.net

I hope this helps.
If you need anything else, just let me know.

Kind Regards,
Mr
Letter
Here is the most recent email I have received.

Hello my dear Hinder!
it is me again and I want you to know that you can't imagine how happy I am.
I have a schedule of my flight.you can't imagine how much crazy St Petersburg is. It is great fear to live here I think so!Our small town is more friendly . well,about our business, I tasted my blood,such rule for foreign visitors wanting to visit your country! Thanks God, I am in good health, all of my tests are all right,I only need some vitamins I think it is the bad foods and long winters problem.I have to eat much more fruits and vegetables.The doctor said!
well,here is all info ,I do hope we will together in a few days! Info from agency!

INFORMATION MY FLIGHT FOR YOU !

TLufthansa
LH 3219 Pulkovo (LED), St Petersburg, Russia
Terminal 2 19:50
Frankfurt International (FRA), Frankfurt, Germany
Terminal 1 20:50

Lufthansa
LH 778 Frankfurt International (FRA), Frankfurt, Germany
Terminal 1 22:10
Changi (SIN), Singapore, Singapore
Terminal 2 16:55 + 1 day(s)

Lufthansa
LH 9788 OP TR Changi (SIN), Singapore, Singapore
Terminal 2 19:40 + 1 day(s)
Perth (PER), Perth, Western Australia, Australia
Terminal 1 01:40 + 2 day(s

Price: USD 1297.00+

Honey, I am so glad to see that I am almost near my goal,and our meeting wait for us.
I think I will call you from airport and I will wait for you there so long as you need,I mean if you need any time to arrive in airport.
it is not problem to wait there because I know that it is the end of my trip and I have time to improve my condition(some parfume)after long jorney.I want you to see me in good shape! I think everything will be all right.Rather I am sure everything will be all right!.
My Dear, they have told in travel office that I have to show tickets when I will visit embassy after tomorrow before my flight.
People from embassy must be sure that I am not going to stay illegally in your country and I have tickets with returning data.it is very strong rule. I have some money but my flight from Novokuznetsk to St Petersburg costed so much(about 500$) because so many kilometrs from there to St Petersburg. I didn't guess that tickets costs so much. and I have to book tickets till in less than 2 days ,
because of my interview. I have not written date of flight because I do not have all money to the ticket.
as soon as I will have all money and I will buy the ticket I shall write to you date of flight.
I will buy the ticket on this flight. May be you could borrow some money?
I am sure I will be able to return it back in a few weeks after my arriving I will earn some money and at first to return all money to you.
I also have not written this date of the flight because I yet have not bought the ticket, but if you will borrow to me money I will fly on this flight, in most nearest day, this flight flies almost each day.
in Agency they have told me that you may send it by Western Union or Maney Gram. It is pretty easy to use.
The guy from the agency explained to me how their system works. It is instant worldwide money transfer system.
All you need is my name and my surname to send me the money. Once you do this , I'll be able to pickup the money in any local Western Unuion or Maney
Gram office in St Petersburg. We need to do it pretty fast, because we have no time till my intervew, if everything will be all right I will be on this flight!
I have about 430 US dollars yet and I think I need about 867 US dollars from your side with all travel needs and living here till my flight!If everything will be all right between us I can stay with you longer than three months,maximum I can stay about 6 months for first time! We should change only the date of my returning flight. Or I can return earlier if something is wrong!
Here is more info about Western Union or Maney Gram. You find any local Western Union or Maney Gram agent, go there and send money to my name.
Western Union or Maney Gram will ask you for my full name and address in St Petersburg where I am staying at. Once you give them all the info they will initiate the transfer.
In just less than 10 minutes I will be able to pick the money up at any Western Union or Maney Gram agent here in St Petersburg.

You will send me transfer info and MTCN( money transfer control number )
I will get cash. So I will need your full name and your address + the control number of the transfer. (MTCN)
Kiss you many times ,I am tired today,you know it is hard enough to be in foreign city. So many different emotions .
Kiss you many times! Elena! see you soon!

Ah, silly me. Nearly forgot to give you my full name info and my address.

My address here (the flat i am renting)
Country : Russia, City : St Petersburg,
Address : Roadside avenue 12-4 zip 194352
Full Name ELENA TOUZOWA (right writting in English)

I am sorry to send so dry letter but it seems to me I am like any drunker I have lost my mind and my head works so badly,see you tomorrow. I am sorry to make so many problems for you I only hope that you will be not disappoined to meet me.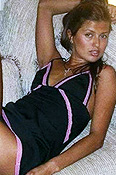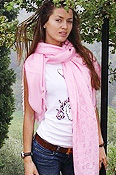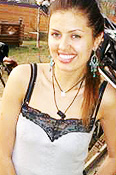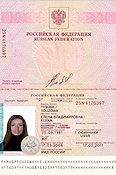 ---
Irina Maltseva (Novocheboksarsk, Russia)
i m a single finnish 42yo man. i write this girl about 3 weeks. it take so long before she ask first time money to visa. her mail address is irina2810@gmail.com
Letter

Letter no.1:
Thanks that has answered my letter. For a delay in the answer simply I at once am sorry had no access to the computer. I In this letterI want to tell you some more about myself. I was born in city NizhniNovgorod. But now i am not live Nizhni Novgorod! I live and work nowin a town of Russia. Novocheboksarsk. On my spare time, I like tospend time with friends, go to a movie, play tennis, dinning,socialising and have a good time. In the summer I like to be outdoorsmore or less 24 hours a day and during the winter time I spend moretime inside, reading a book, listen to music or just sit and talkwith friends of mine. I do not enjoy the winter time to much. eventhough it can be very beautiful, I am always longing for spring andsummer. I like to go swimming for an hour in the morning I love takinglong walks in the nature, planing things, solving problems or justphilosophy about life. I also love to be near water, the sound of theocean inspires my soul. There is a lot of things that interests me,The Arts, science, philosophy, sports, nature, cultures, globalissues. For me a relationship has to be based on true love, mutualunderstanding and compassion. A genuine friendship and trust. I likecompliments as everybody, but I should know that you say them verysincerely. That you are not writing the same words to many women atonce. I like pets very much. I always wanted to have a dog or a cat,but my parents did not let me do it, as our flat is very small. Tell mealso about your experience with other women, if it is not a secret.It's so pleasant to hear that you are interested to continue ourcorrespondence. You know, in my heart the spark of hope has lighted and IDID NOT believe that the men are interested in mutual understanding andspiritual communication. Our men look for the satisfaction of theirneeds and desires only and drugs and other affairs. But in you I feltsome special male charm. It keeps me warm. Beauty, outlooks does notmean much for me. I value soul traits, I like kind, loving hearts. IDO NOT know what about you, but I'm tired of loneliness. I want toobtain the love, where there will never be an end and will only belove, care, tenderness and kindness. I like to read what's on yourmind. Here are some of the things on my mind. It's been very hard forme to trust anyone at all. For the last 3 years the only person Icould trust was me. I now know that I cannot continue to keep myselffrom having a relationship. I truly want to share my life again withthe right person. I'm a fun person to be around and very loving. Thereare so many things that I want to do but I am going to wait until Ifind my best friend. This way we can experience some of thesepleasures together. I often wonder what it would be like to come hometo a smiling face and nice greeting after a long day at work. To havesomeone their to snuggle up next to and watch a good movie. To get onevery morning go out for breakfast. Just to know what it's like toactually have someone care for you. These are things I never felt inmy life. I want some to express their concerns and feelings with me.They do not always have to be good that's why we're all individuals.All they have to be are your feelings. Do you like to observe natureand animals? I suppose, yes? I do not know I can go on and on but I'llend this now. Have a great day, I'll be waiting for your reply withgreat impatience. Sincerely Yours With hugs, Irina.
Letter no.2::
Good day or not good? I am so good! Now more about me! I was born onDecember , 7th, 1981! Next week at me birthday! My growth 5,6 andweight 125 lbs. I send you the photo and I hope that it to like you. Ialso promise that if you will answer me also we shall correspond thatI still I shall send you the photos!!! I do not drink and do notsmoke, drugs even never saw. I very much love animals, two cats at myplace live. I the only child in family and always dreamed that I hadsister or the brother. I live together with my Mum and my father, inour small city there is no prospect, Also it is impossible to finddecent work what to earn for a a magnificent life. Therefore I work asthe the female cosmetician. I work to earn for my residing. It not myspeciality, but at me is not present other choice. My main vitalprinciples it is honesty, kindness, decency under the attitude to allpeople, Tenderness and love and respect for loved to the man. I do notlove lie and to not love false people. I do not respect arrogance inpeople. I think that the arrogance worsens to live to these people andenvironmental people. In people I respect honesty, compassion to poorpeople, love and respect for associates. Therefore I abuse myself ifwhen that have Thought of any person poorly, ok, that it is possibleto tell about itself. Ok, my main hope and dream is a search lovingmen and creation with him families. Loving the man which will supportme when I shall be need in support, who-what understands me. But alsoand who - what only does not praise me when I operate a wrong way. Forme the main thing that the man loved me, respected as the person andpaid me attention. I do not ask, that he sat next me each minute. No,I want, that my beloved did not forget date of our acquaintance, Dateof our wedding, that was interested in my health and mood..... I amsure, that I will have happiest family. I shall make all that myhusband and I lived in harmony and mutual understanding. I would treatbeloved when he will be ill. My grandmother has learned me to somecunnings of national medicine. I would sit with my loved each eveningand shared the ideas and dreams. I want to work on the speciality andto help the husband to cope with difficulties of modern life I do notthink that the age and appearance is so important though I am ratherpretty. The most important inside you and how do you feel about thelife. I know this life from many sides and I am rather mature alreadyto know how to make a man happy. I do not know if you answer me ornot. But why not to try? I will regret if not to try. I think weshould use every chance to find our happiness. Life is too short touse it only for thinking and dreaming. I sincerely hope, whether thatour correspondence will show there can be we such pair. Certainlythere will be many complexities on our way. it is possible, that wecan remain only friends. Probably between us strong feeling of loveand respect will appear. Yet I do not know. Life will show. I want toknow all about you and about your life, AS we live in the differentcountries at me there are questions: Are you ready to have therelation with a women from Russia? or the woman living abroad is notof interest for you? whether your dreams coincide with my dreams? Whatis it you are lookin for in the oposite sex? I am looking for anhonest caring loving, kind, faithfil, honest, humble, dicipline, easygoing. openmided man,Im looking for a companion /freind. Someone tolove who will love me. Someone to talk to. A caring person who willtake care of me if Im sick. A live and let live mentality. Someone whowill accept me for who I am and not try to change me.Easy goingpersonality. Someone to care for/about. Someone to hold when we sleepat nite What things do you like to do in your spare time? I like to go camping, I like watching videos , Scifi Action, Mystery, Playing vid games,hiking, cooking/eating, massages etting/giving, snuggling infront of thefire place with the one I love. Favorite colors? Do you have a good relationship with your family? I do what does your job mean to you? To me it is just a means by witch I can enjoy my life. I do not define myself by my job. Do you enjoy time by yourself? I enjoy my own company and dont need to have other people Involved all the time.What is a normal day for you after work? I like to come home ,cookdinner (Im a good cook). Do a little house work. watch T.V. and gointernet caffe. Go to bed. Pretty simple stuff. Are you an introvertor extrovert.. Im a little of each but mostly an introvert.... Do yougo to bars pubs pool halls? I do not Do you drink? not? thats all , I will have to close now, Hope to read from you soon, Hopeyou like it. Please to answer sincerely all my questions. Please ifyou are not serious in search of serious relations that Tell me it. Ishall understand and to not take offence. I hope you to not get tiredto read it With impatience I shall wait from you the letter. sincerely Irina. P.S. Send to me more than the photos!!!!!
Letter no.3::
Hello Dear Honey!!!What weather at you? At us the temperature today haslowered up to -3 degrees! It is a little sad! I to want that there hasas soon as possible come the true winter! It is pleasant to me when itis snowing but when not so coldly! Also I love New Year's holidays! Ireally want to continue our relations. You liked me and I think thatis many woman who would like to be with you. And I'm happy that I havean opportunity to correspond with you. I have not been married and Ido not have any children, but I have dream to find the loving man. AndI will give this person all my love and tenderness. So I want to havewhole family, my husband I can trust in everything and he also cantrust me. A very important to have the person in which I can trust,you agree with me? I want to live with the favorite person who will becares and love me. I do not know how may be in the future but probablyI would like visit you and possible I will come to you some day butfirst of all we should get to know each other better. I'm Christianand I believe in God. You believe in God, do you go in church? Likelyat you other religion, but God one for all people... Each churchholiday I go in church. I understand, that it should be reallyinteresting to you why I have chosen you from thousand profils. Youunusual the man Dearest and I hope that it does not confuse you? It isvery important for me, that you understand that to female heart to notexplain why I have chosen you.... I hope, that you understand sense ofmy words..... Probably, I am the happiest woman... I want to tell thatyou are similar to me. I feel very much weariness here from a dailylife, The life in Russia is very difficult, and I sometimes am verymuch tired from it. In the advanced countries any worker can go tohave rest in holiday to receive force for the further work, but at usis small income therefore it is inaccessible to us. It is verypleasant to know which for many kilometers you have the person whoestimates, understand you. You agree with my idea? To greatest regret,I can not write to you each day, because it is necessary working and Istrongly get tired. In general I like my job, I see and communicatewith many interesting people there. But it is a hard to work because Ihave to stay there till late and walk from one place to another. Butthis job allows me to have an independent life and to make some moneyfor my living. I do not want to complain, it is better to work in suchplace than not have any work at all. Unfortunately is time to finishthis letter, my time was finished. Please tell me more about yourlife. I wait your letter with impatience!!! Sincerely, yours Irina.
Letter no.4::
Hello my dear. I very glad to hear!I did not understand earlier that this such -to receive letters from the person whom you appreciate and respectSimply for that he is, though this person and I have never seen. Butthanks that you write to me!!! I am afraid to give my love and receive instead of it roughness. Ifyou have disagreements with your woman, can you apply roughness? I donot want that this letter contain only the sad side, so despite of sadinstants, it is necessary to continue to live and be a pleased life! Ilove all seasons. I love autumn. Yellow leaves, gold trees. It's sofine to walk along the park and listen the rustle of the leaves underfeet and to feel a smell of arrival of winter in the air. And cloudsfloating along the blue sky and birds flying in the warm grounds. Therain knocks on windows and on roofs. It is fine!!! In such weather itwould be pleasant to appear in a small room with a warm fireplace.Weak light and slow music... It would be paradise!!! What do you thinkof it Honey? What can be finer than romantic evening in rainy day? Ilove all the seasons. Like all people, I wait summer in winter and insummer I wait for approach of winter. But all the same Russian winteris delightful. All world around white. White flakes of snow are slowlyturned and fall on the ground. And first frost and first ice under ourfeet.... And it is pleasant and at the same time easy to break thisthin first ice!!! It will cheerfully burst under the feet and thefirst small crack is formed under a heel... And then a web of crackswill spread over all surface of ice. Oh, I'm a romantic nature!!!Simply I have remembered my parents and the day they have gotacquainted. As they have told me it was in fine winter evening. My mumtogether with her girlfriends went to skate and so it has turned outthat my future father went for a drive on the same skating rink.Suddenly my mother fell on the ice and broke her arm. And my daddy wasnear by her and as the true gentleman he helped her to stand and thencarried out her up to her house. Nobody could think that they wouldfall in love with each other at first sight. And after a while myfather has proposed my mum. In one and a half year I was born!!! Ilove my family very much. I had always good attitudes with my parents.But there were situations when they cried at me but it was rare. Oncewhen I was 5 years I climbed on the TV-set and fell it down. Parentswere in the kitchen, they were cooking as that day we waited forvisitors. They heard the noise and run to the room and they saw me Ilaid on a floor and cried. I broke my leg. I remember my mother's eyesvery well and the moment when she calmed me before arrival of doctors.Everyone was frightened very much. But I recovered very soon, but wehad not had the Tv-set for a year after it. And when I went to schoolmy father and me liked to go for a walk and sometimes he took me tohis work. It was interesting to me to observe as at such big factoryall strictly and everywhere the order. It was pleasant for me when heshowed me his drawings and posters which he made. He the engineer anddeveloped projects of new buildings. I loved him very much. As to mymum that we now live all together. I love her very much. We with herthe best girlfriends. She works as the tutor in a kindergarten. I hopeyou could imagine my family. Do you know how your parents have gotrelations??? What attitudes do you have with them now??? I hope toreceive your letter very soon!!! Sincerely, Irina.
Letter no.5::
My dear! How you? How your work? At me today a holiday. My birthday. I have woken up in good mood. On work I took today the day off. Since morning I will make a celebratory supper. My mum will bake for me a celebratory pie, it bakes very tasty pies. In the evening many visitors at our place will gather, my relatives and friends will come. As it is a pity, that among long-awaited visitors there will be no you my darling.The whole. Your Irina. P.s. That you remember thanks, that at me birthday.
Letter no.6::
My dear Honey! Thanks that I have congratulated me on impatience waitedfor today what to write to you. I have spent yesterday good day and havereceived many gifts, but I have grieved that you are not present nearbyand I am glad that I write to you. I so hastened, that have overlooked to tell that theInternet of cafe only has opened and at once has gone to you to writethe letter. I understand, that for you it is too fast. Probably, youhave thought, that I am similar to the little girl. But it not so. Iknow feeling about which to you I speak. Because I have felt it. Butit was necessary to me be very hurt when I have found out, that myfeelings have no reciprocity! It is very hurt for realising. It ishurt to understand that the person to whom you are ready to give thelife does not appreciate it and only plays with you! Then it was veryhurt me. Since has flowed away a lot of water and anything back youwill not return now. But I do not regret about it. In fact if not it Iwould not meet you my dear. Correctly speak, that nobody knows thedestiny! I am grateful to destiny, that I have met you. With you Ihave again felt taste by a life. You have allowed my heart to beatwith new force. Due to you I have again grown fond and I have grownfond of you Honey! You in the right to not trust me, but I can makenothing with the feelings to you. I only hope, that you will answer mewith reciprocity. Will not throw me, will not be frightened! I know asmen react to words about love. Many do not trust these words andthink, that them want to deceive, achieving from them an arrangement.Many after these words use women, as a thing! I am sure you not suchperson. In fact it is known, that at the in love person the reason tobe in a fog. He cannot think as before. All opens for him on the otherhand, not known to him. And I should look at all in another way. DearI know, that men all over the world are afraid to be the deceivedwomen who hunt for their money. I heard many sad histories about thesemen. It was always a pity to me of men deceived same. After all thesehistories everyone the man begins to concern with mistrust to words oflove. I understand you and I do not wait from you for full trust. Ionly know, that in due course you will understand, that I not thehunter behind money. I only the loving woman! The woman for whomcaress and love is necessary. You can give me it. But for this purposeyou need to be believed, that I do not want you to deceive. I fairlyadmit to you, that for will be a shame if I shall lead myself ashunters behind money do. My family always and at all times wasglorified by the honesty and desire to help kind people. I cannot soila name of my family. Me have brought up not as the thief, and as theworthy woman! Sincerely I hope, that you will understand it soon. Iask you do not allow me to be silent about my love to you. It is hurt.I would like to share with you the feelings, ideas and desires. It waspleasant for me to write to you this letter. I hope, that it will bepleasant for you to read it. It is time to me to go. I shall wait foryour fast reply. With love your Irina.PS:You know in a life it is necessary to try, instead of to wait whendestiny will solve all for you. Women are different. But I was broughtup by my parents on old customs. I shall be true to the husband andnever I shall begin to abuse or deride him. My family will be pleasedlives. I shall make all for this purpose. At us the head of the familyis the man! My stay to you depends on our consent. My favourite colourred. In the evenings I help family, go in for sports. I run. I like towalk in park. I love salads. You love salads? I well do it. The mostpleasant holiday for me is my birthday. At me good health I carryclothes which is pleasant for a body and does not look defiantly. Idream of the good family, the loving husband and children. I loveclassical music, pleasant for my hearing. To me to like to look filmsabout love and honour. I have opportunity to lose Cd. To not like mevery fat food. To not like music at which there is no sense and notclear, wild. I love convenient clothes. In the house to me to likewhen all near at hand. Simply and beautifully. To like me colour ofwood, it is very beautiful. I am glad lives. My life has changed, whenin her you have appeared. Me christened, when to me there were 4months. I shall help you again grow! You and only you are necessaryfor me. At me any relations with other men. You mine the man! I cannotwithout dialogue with you.
Letter no.7::
hi my dear Knight, how your days off????? Today mum has madefried eggs and a glass of coffee for breakfast for me. Today I am notin good mood. Something like melancholy. I lack love and caress ofloving man very much. I feel loneliness and that is why i am very sad.I try to change something in my life, but it turns nothing out for me.Because of my unsuccessful private life I have a depression every day.I want to love and to be loved. I want somebody who love me very muchhas embraced me and has kissed me. I am so sad now. Simply it is verysad for me just now. When you know that nobody waits for you and tolive begins very difficultly. The blue sky turns to gloomy clouds,singing of birds irritates you, cheerful faces of people causesomething like envy. Why not I? Why not, why am I not smiling and havefun now? Only your letter force me to smile. I feel support in yourletter. I can tell you all that I can not tell others. I have not gotused to show the emotions. I tell you about my asdness and it becomeeasier for me. As though you take a part of my bad mood and pull outit from my soul. It becomes easier. Thank you that you exist. I gotused to you very much. It frightens me a little. It seems to me thatyou are very good and decent man. I do not understand why women ofyour country do not see what a good man you are. They are silly women.They do not see that they lose. I think that i am lucky that I havegot relations with you. I think that you would be very good husbandand father. The only thing i regret about very much that I have notgot relation with you earlier. I did not know that through theInternet it is possible to get acquainted with men. And I did not knowthat in the Internet there are such good men as you are. My dear honeyunfortunately I SHOULD GO. I finish the letter. My dear friend I shallbe very glad to see your letter. Please write to me. Your letters giveme additional energy which helps me to live. I wish you successful dayand that at you all was good today and always. I shall wait yourletter, I will try to write to you in the evening i will send youtest! Your Irina.
Letter no.8::
Hi my Knight! At once wanted to ask, how you health? How your days off?Has decided to write to you about fine mum! Certainly in one letter Iwrote to you about the parents. And now individually about loved,charming mum! As I already spoke, you, my daddy and mum liveseparately as Directly understand in necessary time I did not have notenough fatherly attention. He from most my childhood did not give menot what attention, I was grown by mine Mum you likely know as onewoman to grow the child? Well all right we shall proceed on a good atheme. You likely love the relatives? I shall not hide, You know? mymum at the age has found to itself another the man, They with him go:at cinema, theatres, restaurants. My mum is very happy, she has foundto herself The partner in life. I too very much for them am happy!Such home life at us. On this good note I shall finish the smallletter! With mutual Irina. letters. Write to me please. I shall waitvery much from you for the letter. Irina.
Letter no.9::
Hello my Sun similar!!! How you week end? I never thought that sometimeI meet the man and I shall think only of him. And now every day Ithink of you and only about you. I think that the God helped us tomeet and that it is destiny. In the world it is a lot of people but we(you and I) have met with you and I hope that we shall correspondfurther and there can be we can meet face to face. I want to speak youas I spend my usual day. I wake up at about 5:30 am at morning, takingbath, and prepare to breakfast. Usually I prepare Schi, soup orpel'meni. I hope that you tried Schi and pel'meni??? Pel'meni - it anational Russian dish. It is forcemeat wrapped up in a dough and thento cook in water. Pel'meni have the small size. And Schi it too mostas soup but only is added cabbage. This very tasty dish. My mum alwaysspoke that I should work on the cook because my parents speak that Iam prepare very tasty. I started prepare from 11 years. I am ableprepare the most various dishes and pies too. We always have breakfasttogether, and we speak all about the affairs and that today will doeach of us. My mum always when we sit at a table speaks that I havenot overlooked to visit the Internet of cafe but I spoke you that Ivisit the Internet of cafe and consequently I cannot write to youevery day. My parents are very happy that I have met the man of mydream. After a supper I am cleaned at home and at 7:00 am I go forwork by the bus. When I come back late home I have not time to preparefor a SUPPER and consequently my mum prepare to eat. In the evening Iread books, I watch TV and I help my parents. Sometimes when I readthe book or I watch TV do not notice anything and I see only you onthe screen of the TV or on pages of the book. I do not see words onpage of the book and before mine an eye only you. I think that you donot trust this but I could not believe this too itself one month agoif somebody spoke me about it. All in my life has changed to the bestand to this I am grateful to you. I very much want that you were nearto me and I could prepare for the most tasty pie in the world. I wantto touch you. I want to walk with you and to look the sunrise and asunset. I want... I want much but it dream and I hope that this dreamto be carried out sometime. I should finish this letter and go in shopto buy some products because my mum wanted to prepare today for atasty pie. I shall look forward to hearing from you very much becausemy life without you very boring.... Your Irina.
Letter no.10::
Hello my Beloved. Now is morning! How you are???I am very happy that I have met you and now Ihave understood that I cannot live without you. You my happiness youmy love. Every day I think only you. Now my life does not existwithout you. I want to speak you that I love you. I do not want thatyou thought that I rushing but when I think only of you day and night,on work and houses I think that it is love, love which anybody cannotbreak. I want to be near to you. I want to arrive to you and to createhappy family with you. You have stolen my heart and now my heart, mysoul, my life all that I have all belongs to you and only to you and Ihope that you will not break my heart never. You want to meet me??? Ihope that you love me and want to meet me too because without you mylife will not exist. My mum sent you warm attitudes. And she asked totransfer you that you protected me and cared of me. I have understoodthat I searched for you all my life and now I do not want to lose youbecause you my destiny. I do want to fill my loneliness with your loveto me, I've never been so happy in my life to look in the mirror andthink to my self that you are in my life and I found the man of mydreams, you are the one that has my heart and all my love goes to you.I wake up every day thinking of you and how you how you are at thatmoment and how nice it would be to see you and hold you. My life isnow your life. I shall look forward to hearing from you. Your Irina.
Letter no.11::
My love! Today it is awfully cold! Now -17 degrees below zero! I havestrongly frozen while went in Internet cafe to write to you theletter! At me hands and legs till now shiver! In such cold it isbetter to lay in warm bed and to look TV or to read the book! You donot think that I the idler simply when coldly at me any interest towalks in the street vanishes! Today I also should go travel agancy! Atme it will be fast holiday in the end of December! I think that I shall have anopportunity to meet you! It is very interesting to me to learn that Ineeded to issue and pay to visit you! Well we will do step by step forour meeting.... First of all I cannot get the visa without having theforeign passport. So I need to get the passport. The governmentofficer told me that it takes about 12 day to get the passport. Costand terms of registration of 7-10 working days The passport costs 265euro and i will get it in the government office in my town. I was toldthat it is better to ask for the tourist or visitor visa because everybody can take this visa for knowing the country better. Visaturist cost me 139 euro + gathering 35 euro. Also to me need 2 photos(color, the high quality, made recently, on a light background, thesize - 3,5*4,5 sm. The filled visa questionnaire.* The reference (itis obligatory on the firm form), with the instruction of a post, thesalary and date of transfer on a post. I can receive a free-of-chargeopen ticket of flight. My uncle he works in Moscow can help with thisto airport Domodedovo! I only yesterday have paid rent for an apartment and have paid all bills! At me remains a little bit money only on a feed! If you can that borrow to me of money for month! I shall return to you of money! To me need only 439 euro! Pleasetransfer me of money for this today that I have had time to legalizemy papers to my vacation! Please go to branch western union! We have 3branches in city! I think that it is the fastest and convenient way oftransfer of money! My data: Irina Maltseva.Street NABEREZHNAYA. home 5. apartament12. City Novocheboksarsk. Russia. post code: 429954. Now I shall go onthe market! I shall drink then tea with crimson cooking and to lay inwarm bed it is very a pity that you are not present now beside withme! We both would lay in warm bed and I would think that we have foundthan is occupied on more interesting than to look TV! I wish yousuccessful day! Love you match! Irina. P.S. If you need I will send you a copy of the passport!!