---
Alena Fedorouskaya (Ekaterinburg, Russia)
I just wanted to make everyone aware of "Alena Fedorouskaya", I just ran into her with a new "name", email address, and "agency" But otherwise the exact same scam.
I found her in match.com (which has joined forces with love@aol), so now aol and match.com folks need to watch out! I ran into her around Dec 31, 2001.
New name = Irina Tarakanova email address = irina1220@hotmail.com Agency info: Svetlana Orlova Account Manager Destiny of Hearts Internet Club Gerasimova St 101, 2nd floor St. Petersburg 871331 RUSSIA Pavel Alekseev, President Please contact DestinyOfHearts@mail.ru for more information
I also saw where Wayne, USA has discovered who's pictures are being used, this is all very sad!
"Alena Fedorovskaya" is using pictures of Russian photo-model Anastasia Smirnova
In reality she is a very beautiful Russian PHOTO-MODEL! Her name is Anastasia Smirnova. She has own websites like http://photomodel.newmail.ru/ and http://anastasia.hotmail.ru/ . All the pictures you know and many more, you can find there...
This person, whomever it is, needs to be caught and strung up! Charlie, Laguna Niguel, CA, USA
---
Alfia Magdeeva/ Marina Chumachenko/Vasilisa Schelkonogova/ Anna Lazareva/Anna Porfireva/Olga Trophimova
I complained about this person to every Russian Police and Government agency I could find. Two have started investigations but want to receive complaints and stories from other victims of this person - who apparently is a MAN! - before they can prosecute him.
Names he uses Alfia Magdeeva, Marina Chumachenko, Vasilisa Schelkonogova, Anna Lazareva, Anna Porfireva; also he presented himself as Olga Trophimova,
Please, send your letters and complaints to E-mail: Department of Crime - prevention in Chelyabinsk region.
Head of Militia of Chelyabinsk region. tech@tech.uvd.chel.su
Also you can send complaints to NCB Interpol in Moscow ipmow@dionis.iasnet.ru
Good luck
Terry
---
Irina Glazkova (Kherson, Ukraine) AKA Anjela Oleynik
Hey, you have a great web page!!!

I am a Canadian, 35 years old. I would like to give an additional alias for Anjela Oleynik from Kherson, Ukraine. When I found your web page about the scammers I was supprised to see my future wife right there in living color, and two times no less. The following email includes her new name, banking information and email.
As an additional note, I also had troubles canceling the monthly subscription with the ABSOLUTE AGENCY. I signed up for one month and paid with a credit card. They represent that you can cancel within 30 days and then they will not automatically rebill. Well I cancelled on the 25th day by email and they just kept billing. I finally had to cancel my credit card to stop ABSOLUTE AGENCY. Also, they do not have any physical address. I would prefer to be scammed $370 by this gal from the Ukraine on a one time shot, rather than to be systematically scammed systematically by ABSOLUTE AGENCY. Does anyone have a physical mailing address for this ABSOLUTE?
Ok, back to Anjela. Now this story will make you cry!!!
Letter

Dear James,
I can't write much time.. I have very big grief. My mum passed a road... Behind a rudder there was a drunk driver... There was a failure. When I hear about this awful incident, immediately has gone to hospital. A condition of my mum very hard. The doctors have said, that it is necessary immediately to make operation to her . It's very expensive, and our medicine is in a very pitiable condition therefore I must pay for operation. But it costs $370, and I managed to collect only $140. I try to find the stayed money, but I can't. It is necessary to make operation immediately. If not time, I would find stayed $230, but I haven't time. I can ask of the help only you. My mother is very dear for me. When we were left by my father, she was the unique people who always cared about me and understood me. Now I am obliged to make all that in my forces to help her. I can not look as my mum dies on my eyes! Please, if you can then help me. I will pray for you. I was in bank and there is Western Union money transferr system. This is only one fast way that I know. I have found out about transferr: You need my full name Irina Glazkova and my adress Ukraine, Kherson, Suvorova st. 21, ap.11 ZIP/POSTAL:73005 I need your full name, address and 10-digital money transferr control number (you must take it on your Western Union operator). If you can help, please, help me as soon as possible! I feels very bad now. I'm in despair! I'm waiting for your answer and pray.
Love you.

I did not inform ABSOLUTE AGENCY about the gal, figured they could care less and that they had their own scam to occupy their time.

Thanking you,
James Stuart
My email is sibermex@yahoo.com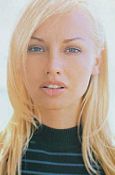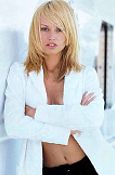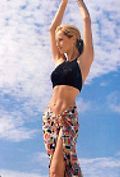 ---
Natalya Jitinkina (Yoshkar-Ola, Russia) AKA Anna Markova
I am writing regarding the several scam reports concerning Natalya Jitinkina (Yoshkar-Ola, Russia). I immediately recognized the photograph as someone who contacted me under the name of Anna Markova (Yoshkar-Ola, Russia).
In brief, Anna/Natalya and I exchanged correspondence on an almost daily basis for approximately two months. I wasted a lot of time when I should have been working on my assignments, but at least I never sent her any money. She asked for: (1) $440 for a passport/Visa; (2) an unspecified amount to replace a stolen fur coat; and (3) $200 to pay her internet bill.
Anna/Natalya's letters are, however, just personal enough to keep you guessing whether she is for real. She writes about her mom and grandma and baking pies, and it all sounds very sincere.
I became suspicious when, out of the blue, she one day declared that she was in love with me and then followed that up with a letter requesting money for a passport and visa.
Then again, I was a bit suspicious from the get go when Anna/Natalya contacted me through a screen name that was assigned to me by my employer and which advertises that I am a lawyer. It was also strange that she claimed to have located me through "Friend Finder," a service that I had never used and would never have used under that screen name.
Anna/Natalya never identified any connection with an agency.

Letter #1
October 28, 2001
Hi, my name is Anna. I live in Russia. I work as a tutor in a childrens day nursery. I love children and animals very much. I want to get acquainted with the man, who will be a support in my life. I am 27 years old. I agree to get acquainted with a man from 30 and older. For me age is not the main thing. The main thing is that there is love and mutual understanding! I do not notice a difference in ages. I hope only for my true love, and I hope very much that all with us will be good! I agree to answer all questions that interest you. I am anxious for your letters!
Please write to me on my home electronic box (computer?). Only on it can I receive your letters. My box (e-mail address) is 2582@aport2000.ru
I won't bore you with all the stuff she wrote, but this one from November 13, 2001 is one of my personal favorites.
Letter #2
Hi my love Bernie! That you make last night? I to want to know everything, that you to make. I to want to know each your step. I am very pleased, that you to write to me. I very much love it. Me very much to do happy your letters, when by you in them to open feelings my love. I also to want to be with you in a warm bed and to check at first Orgazm. I never to check up it, but I it very much to want. I to see Orgazm on TV. I to think, that it is very pleasant. It is very good? In you is very warm, and it is possible to have pleasure by solar beams. In you at the night it is possible to sleep absolutely naked because of high temperature. I to do pies with meat and potatoes, pies with a strawberry fuse. You to love pies? When I to arrive in you, I to you shall be the furnace very tasty pies. I very much love, prepares the various tasty foodstuffs. When I to do I pies by me to go and to check electronic mail. I was very pleased when to see, which you have written to me! I at once began to write to you this letter!
I to similar your friends. I very much to wait ours at first with you of night. We shall love each other all night. You to want it my love? I today enter shop and will buy a pie. Then I to drink tea with a pie.. I now to go home and to do harvest (cleaning). When I shall be in you, I shall prepare for you supper. I hope, it will love you it. Well? I to send you this song as my recognition I love from all my heart. You concern my life.

I live for you
As your eyes they understand
I live for you
Come to me
Lay your body down
I won't deny you anything
Look at me
I feel so different now
You're the one I cry to
You're all around me
I breathe you in like air
Your arms have found me
Like waves that find the sand
And baby I'll be there...
Chorus:
You touch my life
I live for you
Because your eyes they understand
I live for you
In my life
You come through
I live for, I live for,
I live for you
Walk with me
The future's in the wind
Though the road is winding
I'll be near
Talk to me
Tell me all your fears
I'm the one you cry to
You call me lover
And tell me I'm your life
I won't run for cover
I've shown you who I am
And in the darkest night
In your arms, I come alive
In my live
I am free
No one could ever understand what you do to me
You hear my soul
So deep in you
Nobody knows the things you know
I live for you
In my life
You come through
I live for, Ilive for,
I live for you.
I very to wait for your letter. It is a lot of love and respect.
Yours Anna.
On November 17, 2001, when I asked for an address and/or telephone number so that I could contact her directly, Anna/Natalya wrote:
Letter #3
Hi my love Bernie! I have sent you the letter with the information yesterday. You to not receive it (it) ((him))? Well, I shall write to you once again. I to study I (find (out) all concerning my arrival (achievement) in you my love. I - necessary need (requirement) the visa and passport, and also document of insurance and hospital. It costs (stands) 440 $ USA. I am written down on reception in the transport company on Monday. I shall give back back documents concerning registration. I shall require in by to Monday the next week to pay my documents in embassy. You will send to me this sum of money by Friday to this week? My documents will be registration in time 10 days. It is good? I have given you the address, on which you through branch (branch) of bank Western Union should send to me money? I very
much to want as soon as possible to arrive in you my love. I to give you the address of my bank where there is a system of remittances Western Union. Mine a complete name Anna Markova. My home address.
Russia, Republic MARI-El, city YOSHCAR-OLA, street Depovskaya, house 28 an apartment 14. I give you the address of bank! Guta Bank, Street Vashskaya 8, city Yoshkar-Ola. complete home address and airport, nearest (coming) to you also is necessary for me your complete name. It is very important! I very much to wait on your fast answer!
Your future wife
Anna.
I declined to send money, but Anna/Natalya does not give up so easily. Again, on November 20, 2001 she wrote:
Letter #4
Hi my love Bernie. I am glad that you would want that we were together my love! I to you My visa will speak that to be made out when I a payment 440 $. As soon as I will pay my visa is ready during 10 Days. By first I Would like to see you then to accept I tried to you to call. But at me there is nothing to not leave. I Very much affliction we could not talk to you mine Love! I very much to want our meeting with you and to continue Our attitudes(relations). I to you to speak that I you I love and to shout About it on all white light! I could not to you phone! I Whether has spent many money but this main lie mine Love! It will not prevent ours meeting? Me to enter the name on Reception in transport agency? I now to go there. To write To you tomorrow.
It is a lot of LOVE and RESPECT!
Strong KISS!
YOUR FUTURE WIFE
Anna.
When in doubt, and having been provided with an alleged address, send flowers. I guess I could have opted for the cheaper box of chocolates, but ...
Of course, the florist could not locate Anna/Natalya at the address she gave. The florist did somehow eventually track Anna/Natalya down, but I was amazed that, in her response, she was more interested in what the flowers cost than the sentiment behind them.
On November 28, 2001, Anna/Natalya wrote:
Letter #5
Hi my love Bernie.
I am very grateful to you for those цветы that you have sent me. Today at 16.30 to me have brought a smart bouquet in it(him) there were 11 roses. It probably is expensive? If not a secret how many it in dollars? It was very pleasant to me to receive such bouquet from the favourite man. But the bouquet quickly will be gone by the best gift for me there would be a meeting with you. I hope that soon we shall with you together. If certainly you not against? Write to me how your health? I hope all well. Write to me. Once again huge thank.
Yours forever
Anna.

Letter #6
Hi my love Bernie I is very glad for you that you so well will spend(see off) the days off and me I am very insulting that not near to you per such happy day for your friends. We could lead(carry out) this time together. You are happy and have fun also I is glad for you. I ask the god to be very speed with you beside. And at me happened to the large mountain, I ask you about the help I think that you will not refuse me. At me have stolen a fur coat at work and me now not that to carry I shout and I pay from burning I do not understand why the people such malicious and severe you see they do not know by what work to me it is necessary to earn. You see I receive very much and very little and I should long save for a new fur coat. I hope that you will think up as me to help. It is a shame but you unique(sole) whom I can ask about the help. And still I want to you tell that you can I shall call me to wait for your bell at the girlfriend and we shall talk to ou. A telephone number 7 8362 734806. I very much grieve without you I want to be faster near to you and has composed for you a poem I hope it to you to like:
You the gentle angel my keeper
Artful passionate to tempt
You prince from the fantastic country
With me beside only you
My beloved life mine
All without the rest I yours
I want dawn with you to meet
And only to you to belong
Set of kisses
Even though Anna/Natalya never directly responded to my suggestions that we arrange a time when I might call her, I called anyway. Some guy who spoke no English answered the telephone. Interestingly, I could hear someone busily typing at a keyboard in the background.
Eventually, I got ticked off enough to write and tell her that I did not appreciate her declaration of love being immediately followed by requests for money. Again, however, Anna/Natalya does not give up easily.
Letter #7
Hi my love You are a pity that to me so дамаешь about me I not such. I am valid you I love asked of money to the visa to arrive in you because mine the salary makes approximately 40 dollars of USA to me not when to not save money to reach you. In the last letter I wrote to you that at me have stolen a coat. I you see did not speak you give me of money on a coat I you simply has told that that be will think up I you had in view of what can give me advice(council) as to me to act(arrive) in this situation and you at once about money have thought. It is very a pity that I have afflicted you with what that with an image. I really sincerely treat you. And I do not want you to lose. Simply I want to be as soon as possible near to you you the really good man. And if you do not like that that I write you I you I love that I can tell that I respect you. So it is better? Write to me and if I you than that has afflicted forgive me I had no in view of that bad.
Yours
Anna
Letter #8
Hi my love Bernie.
I was very much engaged at my work and consequently did not write to you so long. To us in hospital the patient the child has acted (arrived) hardly and we had to lead (carry out) night in hospital looking after for them. I hope you there will be no against. Today at me a very bad mood as to me the account for the Internet it has come has made 200 dollars I could find only 50 and if I shall pay it till December 20 at me there will be an opportunity to write to you and I do not want to lose communication (connection) with you. Could not you help me pay the Internet? Please send to me a lot of a photo you I so for a long time did not receive it. I do not know what at us a difference in time. But I can tell you my time zone GMT +03.00 Moscow - St.-Petersburg - Volgograd if that speaks to you it about to what that count a difference in time and мв the following letter inform. OK. I shall wait for your letter.
Good-bye.
Anna
Finally, on December 20, 2001, she wrote:
Letter #9
Hi my love Bernie.
I OK. excuse what not could write to you earlier at me there were problems about the Internet of cafe. My cafe did not work. But now all is good. Yes I heard about the company Maksima I to time used his(its) services. It is very a pity that you do not understand me I ask you of money to pay services the Internet of cafe. If today I shall not pay them that I can not write to you more because this month I can not itself pay services the Internet of cafe because all money which I have received I has spent for meal because my mum has lost work and now to me to have to feed us. Excuse me simply probably we not when we shall not understand each other. I speaking you good-bye. Probably the next month I can write to you. If certainly you not against.
Yours Anna forever

Anna/Natalya never responded to any of my suggestions that we discuss arrangements for me to visit her. There were also a number of other direct questions that she conveniently never responded to, but watch out for her because she does put in just enough effort to make you think she really is responding to your letters and to keep you guessing whether certain things are just some kind of misunderstanding and whether this woman could be for real.

I must say that I was quite relieved to see her photograph on the scammers list so that I could stop wondering what's up with this woman.
Bernie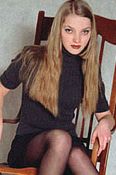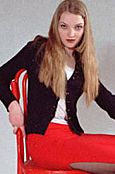 ---
Elena Shurygina (Tyumen, Russia)
I am Butk-Elder: Hale, Third, National Administrator of the Fully Informed Grand Jurors Alliance in America. I've been investigating Russian scams by female con-artists defrauding men.
I placed a profile on DatingFaces.com and got a response fairly soon. Elena Shurygina jumped on the opportunity to use this website to find prospective victims. I have recieved 36 emails from the person between 11/6/01 till 12/25/01. "VISA money" was sent Western Union to her in the name of Elena Shurygina. I'm in the process of informing others and official agencies of this activity with the evidence I have accumulated. I'm offering this person a chance to confess, stop her activities and return the money sent before prosecuting.
***This is the first mention of VISA in her emails:
Letter#1
Hello, my love Elder!
I was very glad to receive your letter. When I was reading it by the end my eyes were full of tears of happiness. I start to believe that we need each other. I visit Christian Church often and dream inside about our relationships and future meeting. How are you there without me? My longing about you increased very much. I do not know what's happening. You are always in my dreams. You show a strong interest in me, which is a pleasure to realize. Excuse me that I seem to be direct but I cannot stop my thoughts to run and I often imagine now the moment when we will probably meet soon. Nevertheless I won't fasten things. I'm used to be patient. Write me please any questions you are interested in. I will answer them with a big pleasure and inspiration. You are the second person in this world after my mother who became dearest to me. I strongly hope that our meeting will be sooner. I'm so much grateful to you that you trust me. E-mailing is not a natural way of communication. We are unable here to keep our hands and look into eyes of each other and talk about the beauties of the world. I'm in a very good mood every day now because of you. I think about you all day long and cannot concentrate at my duties. I wish to know about you more and more. You are very important to me. When we started to correspond I hoped internally in success of our relationship. With every your letter I understand that I found that man who is necessary to me. Thank you for you trust! I want to embrace you with caress. I want to tell you that my feelings and the words in relation to you were always sincere and I always believed in our trust as a basis of a real union. Today I'm assured at 100 percent that I can trust you. And you are the man whom I need because I see sincerity in your words when I read your letters. I do not know what force governs me. I wanted. want. to say. that. I love you! My life from the last days became much easier because I think only about you. When I receive your letters when you say that you think about me it warms my soul and my heart. For the sake of interest I asked my colleague who visited Australia in past about the prices for visa abroad. She showed me advertisement of a travel firm. I was impressed very much by the prices they set for visas to Canada. It was around three hundred fifteen US dollars. I thought at that moment that I will never be able to visit you at least during the nearest two years. I was sad. When I was on the way from home today I thought how to say you. I told you that there should be a complete trust between us and we should know each other enough. I'm a virgin. You probably think that I'm not modern enough and do not follow the pace of time. However I decided for myself, influenced by precepts of my mother and old Russian traditions, that I will have affinity only with a beloved. Sometimes I dream about you, however, it is probably shame on me to talk about this. I was dreaming about this all last night: we had dinner with candles and roses with you and then we went to a sleeping room. and began to love each other. Unfortunately I'm not familiar with sexual relationships. I watched only few movies. But now I have an unimaginable desire to open my heart to a Beloved. Excuse me that I'm so frankly with you, but I feel that you have to know everything about me before I would be able to visit you.
My feelings to you are reflected in this poem .
My love is like a burning flame
Dying out until
I know your name In my heart
I'm crying out for you
Unwrap my love, this you can only do
Give me all your love and
I'll give you mine
And forever the two of us will combine
I want to please your mind, body, and soul
I want to be the only love you know
I may be young, but my love is pure
We both have lonely hearts,
Together we're the cure
I hold so many secrets
I can only tell you
But where is my soulmate,
God just give me a clue
For love we both know just what it takes
We have to love, honor, trust, and communicate
With you I must be united
My mind will be at ease,
My heart will be dilighted
When I find you, into one we will be grown
But remember,
We all enter and leave this world alone
I shall wait for your answer.
Yours Elena.
***This is the second mention of VISA in her emails:
Letter#2
Hello my love Elder.
Dear , today I had serious conversation with mum. She does not have any
objections if I would go to USA. She wishes happiness to me. I had long conversations with her about you. She says that if you write such letters you are a good person. But she is still a bit prejudiced about the possibility of deceit. But I love you and completely believe you. There is a firm in our city, which deals with visa registration. They charge 315 USD. It is unbelievably high for me. But it is so! Visa is arranged during 1 month. I know also that there is а governmental visa department. They charge a bit less money, however such visa is prepared from 0,5 to 1 year and it is not yet known how it will work. My girlfriend recently visited Australia and she told me everything how to receive visa and to prepare for the flight. I'll tell you everything about this. You just have to listen me carefully. I am very glad that you want to see me. I also dream about this. I want to be with you!!! I understand that a lot of money is necessary to travel to you. And once again I'll tell you that the visa to refer to is B-2. I do not know why I became so crazy about you. I think that it is the man about which I dreamed all my life. I'm so inspired with our future meeting that I cannot find a place for myself anywhere. 315 dollars are necessary to buy visa. This visa is valid for 90 days. We after all will have to come back to the issue of visa. Believe me now I collected all information. I am very grateful to you that you help so much to our meeting. I want to tell you that money is better to send on system Western Union. This system is very reliable and money transaction is carried out within 15 minutes. Here is information how to send money here:
Close Jaint Stock Company Bank "Diplomat"
Uritskogo st. 36, Tyumen, 625000 RUSSIA
Elena Shurygina
After you will send money here the bank will tell you ten figures and you should inform me about them. I know that our relationship is under construction for trust. But we should trust each other without trust we simply cannot exist. My mother's sister works in Moscow in an airport. Mum called her today and spoke to her. Write me please what airport you will come to and then I'll tell you about the air tickets. The ticket for me will be with the discount due to my aunt. Many times I asked a question to myself: Why in this world everything depends on money? I consider that money is not the basis. The most important is when people understand each other. I can live without money. But I strongly want to arrive to you and money here is necessary. So it is obvious that money were separating us. I have a big desire to meet you, to embrace you and to kiss you. If I would have money I'll immediately arrive to you. Money is just a temporary paper. But human relationships are built forever. Now I understand that love is a strong feeling. I am glad that I have found this feeling. When I open the mailbox and see there your letter it is becoming easily on my soul. When I read it my heart blossoms. I want to sing with happiness. I LOVE YOU VERY MUCH!!!!!!
Your Elena
***This is the third mention of VISA in her emails:
Letter#3
Hello, my love Elder. I am as always very happy to read your letter. You are my beloved, my love, my dream! I'm very glad that you care abuot me. You offered to send money for visa by mail, but I think this is very unsafe. Our mail service is very bad. I extremely need you like you need me. I wish to be close to you, to feel your breath and your lips. I want to hold your hands, look into your eyes and to kiss you. You and me...I can no longer keep these feelings inside my heart. I should express them to you, share them with you. I want to feel your tongue, your breath. Yesterday night I had an expressive dream about you, which you should know, whether you also have dream of similar nature, or it is only mine. You and me, there is no anybody. We are near to each other on a large bed. We cover each other, our bodes are poured into a single body, our lips meet each other and synchronize in a long kiss. I feel your body, you feel my body. You undress me then I undress you. I feel your sensitive body. You feel my caress skin. I lay at top of your sensitive body, listening your heartbeat, which is double speeded. We lay near to each other, speak about love looking at each other. I study your beautiful eyes you study my eyes, both see love in the eyes of each other. I will kiss you a breast, necks, everywhere. You also touch me with your sensitive gentle lips. I love you very much. I want to hear your beautiful vote. I want to speak about love with you. It is raining now. The rain brings love. The love prospers in such weather. It is a very romantic atmosphere. Please write me a letter.
Love Elena
***This is the fourth mention of VISA in her emails:
Letter#4
Good day, my love Elder. I have just received your email. I liked it. I start to take an example from you trying to obtain your characters. I'm trying to be also open as you with everybody. It makes communication easier. Do you agree? And it makes me simpler to discover my nature to you. About visa: I think it takes 4-5 days to get it. And then I will come to you. It's hard to wait so long, but it's necessity. My Boss cannot recognize me the last days. He said that something had changed me. What I really like in you - your three sources of love: mutual confidence, sharing and pardoning. In other words - "loyalty" each time when I receive letters from you. Love discovers us its nature. She makes a person hope for the future and she does not reflect the past. She is like a chronicle - day by day she measures borings, problems, compromises, small disappointments, large victories and General Purposes and helps a person to move towards her aims. If one has love in her life this may fill many gaps. Other means to fill in those gaps are much weaker and they help only the external side of a human mind but not internal. I'm so glad that you can trust me and call me "my love". I believe now that we made a big step forward in our relationship. If there is a time where you doubt concerning me or if I say something that disturbs you please say me. I think honesty makes everything simpler. I think now that I may share with you everything I have in mind. And, please, do not feel restrained in this way and talk to me about everything you wish. I wish to underline that I have no longer reasons to doubt about you. I'm so happy that I found such a person in my life and I hope that I will no longer remember about the bad which I had in past. It was so long ago when I felt so warm in my heart. I like to receive your e-mails. I'm persuaded now that you seek for a long-term relationship and you will never agree on anything else. I consider this as a strong basis for our future relationship. Thank you for discovering your nature to me. I wish to study much more concerning you in a closer communication.
Always thinking of you.
Your Lena.
***This is the confirmation that she wants to marry me:
Letter#5
Hi my lovely Elder. Yesterday we had a small party. There were some friends. We recollected student's years, university, our teachers. It was pleasant to me studies at university. It was one of the most interesting periods in my life. I had many friends. I found out a lot of new. Now many from my friends have left for other cities. Some already have family. Even it is difficult to believe. But the time goes, and we older. Here and I already have met the man, with which I want to live all life. Yes certainly it is you. My first and unique love. You my dream, and my reality. With you I am ready to divide happiness and sadness. But I am sure, that of happiness will be more. My friends wish to us happiness. They are glad, that I have you. I am very happy, and it is appreciable by all. Everyone speak, that I have changed very much. I more cheerful, though I did not think earlier, that it is possible. But you have made me such, and I am grateful to you. I want to tell thank you, my love. I with impatience wait for our meeting. I love you very much.
Yours for ever,
Elena.
***This is the fifth mention of VISA in her emails:
Letter#6
Good day, my love Elder.
My1 passion to you is so strong that I think that I will no longer survive before I meet you. Today I have borrowed $100 from my girlfriend and went to agree about partial payment for visa. They have accepted this payment and notified also that I had to pay 215 dollars more. I have nobody except you to ask for these money. I think it is not necessary to wait and let the things run randomly. It is necessary in this life to be resolute and to achieve the happiness. In the firm dealing with visa registration I have known that I would be allowed to be in America for about three months and I was delighted very much. We can spend together so much time. During this time I may become your wife and forever remain with you. I am just happy that you've appeared in my life. I cannot wait for that moment when we will be together. So could you try to send other part of money that I could completely pay for the visa. Because a small part of money I already paid it is also necessary to me to pay the other part of money. I'm so glad that you also dream about me. Your ideas are simply delightful and I will embody them faster in the reality. You are every minute in my heart. With the large impatience I'll be waiting for your letter. Just try as soon as it is possible to send the other part of money. I love you, the man of my sole.
Yours
Elena.
***This is the sixth mention of VISA in her emails:
Letter#7
Hello my darling Elder.
You asked how much money you should send. Well, the price of visa is 315$ and I have borrowed 100$. Today I have difficult day. I shall go in business trip. And I shall come back only tomorrow. But I am happy, that I have time to write to you the letter. Now my trip will be successful. Because I saw your letter. And it has made me happy. Now I shall go home, I should take most necessary. I do not know when I shall come back tomorrow. But I think, that not late. I shall try to write to you tomorrow. I should go. I shall think of you. I shall dream of time, which we shall have together, and I hope it will be soon. I have very many ideas about that as we shall spend time. But I do not want to speak you about it now. I want, that much was by a surprise. But some I probably shall write to you. Next time. Well, I should go. I do not want very much. But... Have good day.
I love you.
Elena.
***This is her email confirming acceptance of VISA money I sent Western Union:
Letter#8
Hello, my dear Elder.
Thank you for sending visa money. I will go to Western Union today to receive it. I want to tell you now about Russian culture and life in Russian. I'm sure now that you already know about how the people live in different countries even in the countries of second or third world. I'm also sure that you will find a lot of common about Russia with other countries. Unfortunately, I cannot make such judgements because I have never been abroad. But I read a lot and know something. The people in Russia are very friendly. We usually help each other in this life. Without friends you won't survive. If there are a lot of bads in the life, you probably know, people become more cheerful and usually have a good sense of humour. There is also another result of such development - a lot of those who drink vodka and other alkohols. The cities are quiet normal in this respect. However there are big problems in the villages and another deep places. The roads there are usually very bad and there is very small traffic. Farming is also bad there. Russia is culturally diversive. A lot of small nationalities. We never had large ethnic problems. Unfortunately recently we have problems in Chechnia. Nobody knows its reasons - a lot of concepts. Politics in Russia is too complicated. It is more similar to division of values and assets in high circles than governing the country. I'm not interested in Russian politics because it always leads to abnormal results and strange "expression of people's choice"
Your
Elena.
***This is the email that confirmed her receipt of the VISA money and the final phase of her scam asking for airplane ticket money:
Letter#9
Hello, my Love Elder.
I've received money from you today and was so happy with the thought that we will be together very soon. However I was disappointed when I came to visa department. They said that visa would be ready without tickets in tree weeks. If I have tickets it will be ready in 5-7 days. I told them that I'll try to present them aeroplane tickets in three days. I don't know how to tell you that those tickets require $670. My hurt is simply torn up when I think that it could be that we might not meet soon. Nevertheless I've given money for the passport for foreign travels today. It will be ready on the next week.
Your Elena.
***This is the hard-luck story about the aunt that was going to provide airplane tickets but is now too sick [I have mentione her deception to her and this was the last messge she sent and has refused to reply to this date]:
Letter#10
Merry Christmas my Love.
I know that today is Christmas in America. I want to wish you happiness and everything that you would wish for yourself. I am very sad that we can not be together today. I love you!!! I am very sorry that I couldn't wrote to you yesterday. I have a bad news. My aunt was very sick. She had a heart attack. She was very bad. And we were at hospital. But she is felling better know. I hope she will be well soon. Unfortunately this is very serious. She had heart problems before and now it's happened again. You see that she can not work now. She is at hospital. So I don't know what to say to you about airplane tickets...
Your Elena.
Again, I'm the National Administrator of the Fully Informed Grand Jurors Alliance. I'm at 702 Woodgate Road, Ringgold, Georgia, 30736. email rangeguide@bigfoot.com. FIGJA website -http://www.rangeguide.net/figja.htm
I will testify under oath to the facts presented. Attached are pics not presently posted on the website.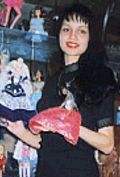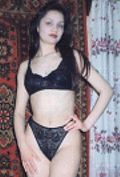 ---
Elena Yambaeva (Tyumen Russia) AKA Elena Shurygina
I would like to let you know that I also received a letter from who I knew as Elena Shurygina from Tyumen Russia. If it hadn't have been for reading your list I to might have been scammed into sending her money. I saw her picture on your list and it was the exact pictures she sent me. The last name was different but her letters were almost word for word the ones she sent to Bill. Thank you for having your list or I might be writing about how much money she took me for
Rick Jensen
Greeley Colorado
---
Irina Tarakanova (St. Petersburg, Russia)
Apparently, this girl gets around. I met her through Match.com under the name "Irina Tarakanova" on the Destiny of Hearts Internet Club. You could probably guess my surprise when I had seen the same exact pictures she sent me on your site. She said she needed $1850 for a Student Visa and airfare, but she had a deadline of less than two weeks. A Svetlana Orlova from the agency had emailed me several times with documents, price break down, and a signed contract. I was then told that I could break the payment up, but there would be an extra $50 processing fee and I had less time to get that there. I was told she was pre-approved and it would only take 5-7 days to process her out once payment was received. The thing that got me is that she called me and spoke English very well. I did have doubts and played along, but I sure do appreciate this site. Her ad has been removed from Match.com since.
Respectfully,
E.S. Texas
---
Irina Tarakanova (St. Petersburg, Russia) AKA Elena Artemieva
Greetings!
these scammers just popped back up under a new name same pictures of the girl with her dog...4 other new ones are attached aswell!
NEW ALIAS! ** Destiny of Hearts Internet Club
Here is the new letters sent to me: They even want the same amount 1850.00
Please read through these emails they would definetly be good to post, it would help alot of people avoid being scammed.
Thanks alot!!!
Richard S.

Letter#1
Dear sir:
My name is Svetlana Orlova, account manager for Irina Tarakanova, our client. She has informed us that you may be interested in her arriving to your country
to meet with you. Irina's account costs is $1850. This will cover all of her legal documents, visa and travel costs.
Please be aware that Irina has a deadline of January 11, 2002, to begin her process to your country, otherwise she will have to reapply. This deadline is mandated by government departments sponsoring these program. To reapply,
her process could take between 6-10 months to be approved again and there is no guarantee that she would be approved once again. Irina is currently preapproved and can be made ready in 5-7 working days time from start of
process. Because she is quite close to her deadline, if you decide you want to
sponsor her, please inform us right away via e-mail, and we will forward the information on how to make payment arrangements, etc.
Meanwhile, we will need the name of the International Airport you would need Irina to arrive to. Once we retrieve payment, Irina will be processed and ready for travel to your country within 5-7 working days.
For your convenience, I've included a breakdown of cost below:
**************************************************************************
Service Description Cost
Open Acct Preparation of New Account 300
Visa Enrollment Foreign Student Exchange 200
Qualifying Process Process confirmation of physical test, interview and background checks 100
School Registration Enrollment to school w/30 day waiver to attend 300
Airline fee Tickets to any International Airport 700

Misc/fees Embassy, E-mail and various other process fees, etc. 250
CURRENY = U.S. Dollars Grand Total 1850
***************************************************************************
Irina will arrive on Student Visa status. However, she will not be obligated to begin any schooling for 30-days. This means if you two would like to become married or engaged and reapply for marriage visa or fiance visa it will supercede the restrictions of student visa. Irina is looking for serious relationship with you of course. She does not expect more than that. Our process is simply an avenue to put you two together. Do not worry, we will be sending many instructions, along with all of your options as packet with Irina, both in English and Russian language.
If you have any questions, please feel free to forward them via e-mail.
Sincerely,
Svetlana Orlova
Account Manager
_________________________________
Destiny of Hearts Internet Club
Gerasimova St 101, 2nd floor
St. Petersburg 871331 RUSSIA
My reply:
Letter#2
Hello, I have a few questions before we continue...Does your company have any references, a business liscense? Where would I be sending this money & How long has Detiny of hearts been doing business? Is there a guaruntee that Irinia would actually arrive here, after I pay for the visa?
---THE COME BACK TECHNIQUE----
Letter#3
Dear sir:
We certainly want to be helpful and we can understand your concerns regarding
integrity sir, and will do all we can to assure you of our integrity. We are an honest business and would not risk our license for a mere fee. We have several clients and the bulk of our US clients come by reference or as you might be familiar with (word of mouth). Your reference and all other US references are key to our future growth, and we certainly would not jeopardize this.
What I have done is pulled a couple of past US clients out for you to contact if you would like to. They can tell you of their experience with our business. Here are 2 previous clients and there contact information. We hope that they can shed some light on your concerns.
William Boyer in Brooklyn, New York - e-mail is billyboyusa@hotmail.com.
Timothy Felton in Los Angeles, California - e-mail is tfbusiness@yahoo.com.
I hope that this reply can assist you with any concerns you may have. We can
certainly assure you that we will put Irina on a flight to you in a timely manner. We can also assure you that we prescreen all of our clients so as to keep good business relations with their corresponding gentlemen. We are certainly confident Irina will give to this arrangement her complete sincerity and that her intentions are genuine.
Finally, once we receive payment, we lock the account to your name. There is
Certificate of Residency document produced. Our client will arrive with this document and can only reside and depart to name and resident on this certificate. We take this very serious, as it would affect our reputation and business accordingly. We do prepare a contract of course. We will prepare this for you if you choose to proceed. If you are satisfied with the information, please reply to us with full name, address and telephone number if you would like to move forward. Afterwhich, we will send you contract, payment procedures, etc.
Sincerely,
Svetlana Orlova
Account Manager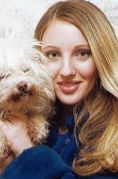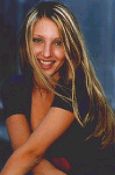 ---
To send your own story, please click here
Click here to support Black List