Anastasiya Melnik (Zolnoe, Russia)
I am a single man 51 years old. I have been trying to find someone to date on several dating sites. I got a message from match.com from this girl. The following is what took place over the next couple of weeks. Bottom line guys. If it sounds too good to be true, it probably is!!!
Letter

TRAVEL INF0 "ARONA - TRAVEL" client : Ms.Melnik
-------------------------------------------------------------------------------------------------------------------
This reservation will be automatically cancelled if the ticket is not purchased until 10th of November 2007.
Travel dates for: Ms. Melnik.
Reservation code: QBQLNK



Please label the inside and outside of each piece of baggage to be checked in with your name and where possible your address.
Suitable baggage labels and stickers are available free of charge. In advance of your journey,
please note the current free baggage allowance included in your ticket price.
You can find this information in the internet or via your Airline contact person.

In case you booked a special fare please note that it can be subject to restrictions.
Should you have further questions please call your Airline contact.
J-1 Visa,Travel.
Travel Abroad: When preparing to travel abroad for less than 5 months, it is important to ensure entry to another country and reentry
to the U.S. Depending on the country to be visited and the student's nationality, it may be necessary to apply for a visitor visa.
In order to return to the US, a student must have: a valid passport or travel document, valid visa and an DS-2019.
Furthermore, page 4 of the DS-2019 must be signed by the RO.
Travel to Canada, Mexico or adjacent islands other than Cuba for less than 30 days, does not require a valid J-1 visa in some cases.
Travel Within the U.S.: No special permission is needed, but it is important to have a valid passport, DS-2019 and I-94.



Thank you for your booking and have a pleasant journey.

Kind regards,"Arona-Travel", 129265 Moscow, Timyryazeva 54
office 21. e-mail: arona-travel@narod.ru

Please use our service. Manager Mr.Aleksey Morozov.
------------------------------------------------------------------------------------------------------
Moscow to Baltimore
Flight 1 Sunday, November 11, 2007

Departure: 08:35 Moscow, Russia - Sheremetyevo Intl, terminal 2
Arrival: 09:45 London, United Kingdom - Heathrow, terminal 2
Airline: Aeroflot SU243
Aircraft: Airbus Industrie A321
Change of plane required. Time between flights = 2:35

Flight 2 Sunday, November 11, 2007

Departure: 12:20 London, United Kingdom - Heathrow, terminal 4
Arrival: 16:00 Baltimore, USA - Baltimore
Airline: British Airways BA229
Aircraft: Boeing 767-200/300

Baltimore to Moscow
Flight 1 Sunday, February 10, 2008

Departure: 13:55 Baltimore, USA - Baltimore
Arrival: 15:00 New York, USA - John F Kennedy, terminal 8
Airline: American Airlines AA3964
Aircraft: Embraer RJ145
Operated by another airline
Change of plane required. Time between flights = 2:45

Flight 2 Sunday, February 10, 2008

Departure: 17:45 New York, USA - John F Kennedy, terminal 1
Arrival: 11:05 +1 day(s) Moscow, Russia - Sheremetyevo Intl, terminal 2
Airline: Aeroflot SU316
Aircraft: Boeing 767-300/300ER

Price: USD 1290.00+ Round trip tickets.Eco.class.
---------------------------------------------------------------------------------------------------------
Dale hello, this is the info I have got from agency and I think I have the problem. and it seems to me I need your help because I must get this flight and nearest possible flight for me only in November and I hate to imagine if something goes wrong, I have done too much to lose all now. I know it sounds like I am pooroutsider but you see I have not time or somebody to ask about help and I have nobody to help me, you know my relatives gave me all that we could collect for my travel. I hate to ask but now I don't have any other choice. I booked the tickets but I can pass my interview only when I pay for my tickets, I didn't know about it. I can receive my visa only after I pay my tickets so they want to be sure I have a roundtrip tickets so I am not going to stay there illegally. I think their rules are too strict...
The problem is that everything is getting more exspensive. Oh, I forgot to tell you that the date of my return flight can be changed.
I promise that I will return all the money I borrow as soon as I can. I will get salary and collect the sum you lend me, it is only money ,and I think that it is not too hard for you to help me. You see I have such chance only once in my life. I know you are kind man and I do hope you will be able to help me.
I was in the bank to try to ask them about credit but they tell I have to have something to leave them and I have nothing to leave because I have only some clothes, some parfume and it is all I have, and small gift for you from russia with love People in the bank gave me an advise that if I have good friend (I told them about my problems and you ) that you may send me money very fast, they tell that there is the system western union and it works very fast, I am not sure I know how it works but they tell you need only my name and address here in moscow and I have to have only passport to get it in any bank of Moscow and only I can get the money when you send it, I think it is good way and like I was explained it is very safe and takes a few minutes only.
I have about 400$ yet and I need about 1000$ from your side. I am talking about American dollars. After getting money I will make all payment and I will have an interview, it is a must.
I also have good news!!! They say I can stay longer than three months I can stay about six months for first time.
I will have to change the date of my returning flight only. I also want to say that you don't have to worry if you don't like me or something in my charachter I will not disturb you. It is only your wish to share your time with me, and money is money, I will return it all to you anyway.
I am sorry for such a cold letter but I am getting crazy to think that you can just don't reply and I will stay here without any result of all my hopes and dreams , and hard work too.
I almost forgot to give you my full name and my address here in Moscow ( where I rent a room).
Country : Russia
City: Moscow
Address: Myasnitsjaya, 24 - 25
postal code (zip) : 101043
Full name: Anastasiya Melnik(this is the right writing in English)
You should put this info on their list and send me info when you send me the money.
I will need to know MTCN (money transfer control number) which will be given to you when you send me the money.
Well I will finish this letter since I am a little tired and feel not well.
I know that it is hard decision for you because you don't know me well enough, but dear please help me and you will not sorry of it I promise!!!
Please don't leave me alone in hard minute I will pay the same when we meet!!!
And I will have paper with my and your names when I will be in your airport I don't want to miss you!!!!!
Kiss many times!!!!
With great hope,
Your Anastasiya!!!!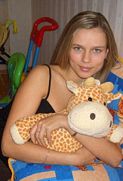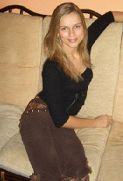 ---
Marina Jazycowa (Moscow, Russia)
Here is the picture copy of the "visa". I also have saved every correspondence from this Marina and I and all her pictures; as well, I have correspondences from
other so called Russian women with photos but this one is the very latest and there are two other so call Russian women nthat I am currently conversing with
(and one for sure fits the profile) but I believe I will give this kind of dating nonsense a rest for now.

PS. I decided to go ahead and send you a couple jore of her pic although I have quite a few more.
I have written the embasy and other orginizations today but unfortunately
I am on a serious time constraint. I've been communicating with this Russian woman that until now, our correspondence did not appear to be a scam. I originally ignored her first couple emails but she persued again after awhile and it was consistent (she remembered the earlier attempt, either cleaver scammer or on the real). I told her in one of my first emails of my concerns for scams and she nearly flipped for the accusations. We probably have 30 or so letters between us and this last one is the first time she has asked for assistance financially. This is the copy of her actual letter from this morning:
Letter

Hi, my Floyd.
I even do not know what to tell first. I simply hope that you will be happy!
The most important, finest news - I did it! I got the visa! I am very happy!!!!
I as well have found out that I will get vacation November, 16, 2007.
I have been to the company that reserves airway tickets. I asked them how I can reach Denver (DEN) and how much it costs. They have offered to me the roundtrip ticket that costs $1374 USD. I asked them to find cheapest ticket, because this price is expensive for me. They have answered that they have a cheaper ticket and the beginning of the flight November, 20, 2007.
It costs $ 1183 USD. It was the best variant for me. I asked them to reserve a ticket.
But they refused, because they can't reserve the ticket without advance payment.
I must pay full cost. I have asked if I can pay a part of money now, and the other part later. They have told that it is possible, but I will be limited by term. And if I will not pay the full cost of the ticket within of this term, I will lose already nested money. I have agreed because it is the only chance for me, because I must give to anti-emigration committee a data about my payment. By this moment I had only the concrete sum of money which I had after all my expenses.
I paid $ 820 USD. But it was not enough for them.
In a panic, all what Elena and I could do - we pawned our gold earrings and
rings and I got $ 136 USD.
That is all I could do. The number of the flight on which I will get the ticket is Lufthansa 3197.
The time of departure from Moscow is 5:55 am. The time of arrival in Denver is 12:05 pm.
I will change a plan in Munich, number of the flight Lufthansa 480.
After this I will fly to Denver, to you.
I know that probably I simply must tell that I can't come to you because I haven't the remaining sum. I know that I promised to do all by self, and I was sure that I can. I did not want to ask you.
But after I did everything I did, I cannot simply tell that I will not come to you.
I have passed through so many difficulties, and I have overcome the most
difficult. But all the same I have disgusting feeling that I could not fulfill the promise. I am always ready to do all what is possible,- to fulfill my promises, but at the same time I understand that any person could get in such a situation.
To get the visa I have spent much more money than I expected. But people were ready to help me only if I will pay them. I paid more than 500 dollars to get all documents, I paid in municipal committee, in the ministry. Even officers in army garrison have compelled me to pay for their help. I did not expect all this, but up to the last moment I was sure that I still can make everything. I expected
that I can get a vacation payment. We get a vacation payment after ending of a vacation.

I asked to give me this money now because I need this money urgently.
But, at the last moment I have got the answer that I can get this money urgently only in case of serious illness or for example in case of death of the
relative.
I feel so guilty. I was sure that nothing can prevent our meeting.
But I must pay remaining sum. It is $ 227 USD. And I must pay money before November, 10 evening. Otherwise I will lose my nested money and our jewelry will be sold out simply in vain. I know that I should not ask you, and I am very ashamed to do it. I remember you said that you had bad experience of dialogue with other lady. I know it and for me twice difficult to address to you. But also
comprehension of my position convinces me, that any person could get in similar situation. I want to meet you and I say sincerely that I need your help. I understand that I put you in inconvenient position. But I am simple person, I am the simple woman. I am not the wizard. Any person could get in a similar situation. And maybe I you that I can't meet with you because I could not provide my travel completely. But I cannot simply refuse our meeting because then all my diligence, forces, nerves, means will be spent in vain. I understand
that for you it is too big sum to lend me. You are not obliged to help me.
And 500 dollars which I have spent to get the visa, and 956 $ that I have given for the ticket are huge money for me. But I want you to know that
I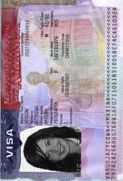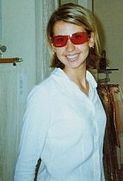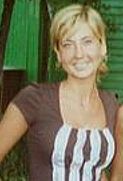 ---
Marina Yazykova ( Lysogorka, Russia)
I'm a single male, Chicago area, 48 yrs old. I had been looking on Match.com, and Craigslist.org for a possible romantic relationship. I was contacted several times by random individuals, with less than 'fluent' english capabilities. One particular conversation that I was involved with, lasted over 6 weeks.. Benign and warm at first, then extreme enthusiasm from 'Marina' in a very short timespan. I was told that 'Marina' was a Doctor, and therefore, could use her profession to obtain a US VISA in a very short timeframe. (It ended up taking a week to gather the necessary paperwork). The interview for the Visa took place, and two days later the VISA arrived. (She sent a picture of the Visa, to indicate her dedication to visiting me in the USA) Of course, Marina had no phone, could only write e-mails from work, (which had no phone either, but I suspect that medical clinics in Russia have no phones either.. NOT!) and Marina often referred to her friend 'Natalya' as her backbone, telling her that [she] should visit me. It was a perfectly coreographed set of facts and issues that seemed to make sense.. at first.

Then the bomb dropped.. Could I send Marina $300 via Western Union to help pay for her airfare to the USA?
And what is the airport code for my city, so that [she] could book her travel. I was told that the application fees for the Visa were over $700, including the research into her families history, (which she had to pay the people at the army Garrison for.) All the fact about the Visa application were foreshadowed by the things that she wrote in previous letters.. even weeks before. (Mom and dad are both dead, I'm an only child, I went to University to get my degree and also studied english for 18 years, etc.)

She described all the efforts that went into getting the visa, which amounted to (described as being) several days of fact finding, paperwork gathering, and
interviews. If you believe that a Russian can get a USA Visa in 2 days, have another cup of coffee.

Each letter usually had a photograph attached.. Some were described as recent, some were actually several years before. I could see the growth that Marina had thru her teenage years, and recently in a physicans smock. Then came the provocative photos.. I would describe most of the photos as very professional.. Not one was a 'snapshot'.. And quite a few pictures included her friends.. the same 2 friends appeared often. (Natalya and Violetta). Obviously, someone had access to photographs of 'Marina' thru the years. A good selling point if you believe it...

Then a few more things became evident. Of course, the request for Western Union money to help pay for the airfare was the turning point.. But: Still no phone call, An indication that the 'anti-emigration' people wanted to see her capability of paying for her trip (but she already had a Visa!), and a small letter that I mailed to her home address 3 weeks before, was never mentioned. Using a 3rd party (Natalya) to further promote her seemingly 'happiness' that [Marina] and I have created a special bond. Natalya also was the one to suggest Western Union. I doubt if Natalya even exists.

Not to be pulled under the rug, I did some research from the facts in that letter: First of all, Fondservicebank (Fundservicebank) does exist, and the address is correct. Unfortunately, they are not a Western Union office. I wrote Marina back, and told her that I sent the funds via Western Union, and gave her the transaction number. (I did not send funds, and 'created' a 10 digit number for her to use in the retrieval of the funds.. Western Union uses a 10 digit number). When she went to collect the funds, obviously they were not there. I got another letter almost instantly from Marina, telling me that I must have mixed the number up. So I transposed 2 digits in the number, and sent it back to her. I told her that if she was having trouble getting the funds, to call me from the bank (Certainly a Bank would have a phone) and I would help her to get the funds. Almost instantly (again), I got another letter from Marina, indicating that I must have deceived her. (Well, I did!) The satisfaction that I got, was knowing that she (or he?) had been sent on a goose-chase.

The final status of our 'relationship': She still writes, telling me sob stories about how we may never meet, and that she is spending her vacation alone, without my love. I wrote her back, telling her that I can take time to fly to her, before the 2 week vacation she has is over. I prompted my travel arrangements as taking place in 3 days, and that I will be at her door before she can wink! (She knows
that I have a passport,and can get a Russian Visa quickly). My next letter will be my notice to her that I am leaving for the airport tomorrow! I will (Finally) be with her in less than 30 hours! My guess is that she will cease to write from that point on. Of course, I'll be sitting at home, waiting for silence from her..

I was the lucky one in this situation.. It cost me a bit of time to send the letters, but it didn't cost me a pocket full of money (as she asked for..) I didn't smell a rat at first, but emotions aside, the facts just didn't add up. Pity, 'Marina' is a very beautiful woman.

Words of wisdom: watch the signs:
1. No phone. No phone calls.
2. US Visa in 2 days? Sure.. not possible.
3. A doctor? (Or any high-paying profession..)
4. No family.
5. Fast paced uptake on being involved, and 'in love'
6. 3rd party (Friend or friends) mentioned often, mostly used as a crutch in promoting the relationship.
7. Western Union. BIG RED FLAG.
8. Professional quality photographs.
9. Any last minute critical need for funds.
10. Kids, marriage, romantic get-aways, life-love.
This from someone you've never met or talked to.
11. Progressive and enhanced grammar in letters.
Someone in Russia that is using 11 letter words in place of 5?
12. Letters that start calm, and progress to 'racy' in a very short time.

The pictures that I'm attaching will seem very attractive. I've been up and down the 'web' looking to see who this person is. So far, no other 'scam' websites have any of the 30+ pictures that I was sent.

Here are a sampling of the letters that she wrote:

Cary

Letter
Hi, my Cary.
I even do not know what to tell first. I simply hope that you will be happy!
The most important, finest news - I did it! I got the visa! I am very happy!!!!
I as well have found out that I will get vacation November, 11, 2007.
I have been to the company that reserves airway tickets. I asked them how I can reach Chicago (ORD) and how much it costs. They have offered to me the roundtrip ticket that costs $1274.80 USD. I asked them to find cheapest ticket, because this price is expensive for me. They have answered that they have a cheaper ticket and the beginning of the flight November, 15, 2007.
It costs $1029 USD. It was the best variant for me. I asked them to reserve a ticket.
But they refused, because they can't reserve the ticket without advance payment.
I must pay full cost. I have asked if I can pay a part of money now, and the other part later. They have told that it is possible, but I will be limited by term. And if I will not pay the full cost of the ticket within of this term, I will lose already nested money. I have agreed because it is the only chance for me, because I must give to anti-emigration committee a data about my payment. By this moment I had only the concrete sum of money which I had after all my expenses.
I paid $ 630 USD. But it was not enough for them. In a panic, all what Natalya
and I could do - we pawned our gold earrings and rings and I got $ 106 USD.
That is all I could do. The number of the flight on which I will get the ticket is 1325 Swiss International Air Lines The time of departure from Moscow is 6:45 am. The time of arrival in Chicago is 3:55 pm.
I will change a plan in Zurich, number of the flight 8 Swiss
International Air Lines.
After this I will fly to Chicago, to you.
I know that probably I simply must tell that I can't come to you because I haven't the remaining sum. I know that I promised to do all by self, and I was sure that I can. I did not want to ask you. But after I did everything I did, I cannot simply tell that I will not come to you. I have passed through so many difficulties, and I have overcome the most difficult. But all the same I have disgusting feeling that I could not fulfill the promise. I am always ready to do all what is possible,- to fulfill my promises, but at the same time I understand that any person could get in such a situation.
To get the visa I have spent much more money than I expected. But people
were ready to help me only if I will pay them. I paid more than 500 dollars to get all documents, I paid in municipal committee, in the ministry. Even officers in army garrison have compelled me to pay for their help. I did not expect all this, but up to the last moment I was sure that I still can make everything. I expected that I can get a vacation payment. We get a vacation payment after ending of a vacation. I asked to give me this money now because I need this money urgently.
But, at the last moment I have got the answer that I can get this money urgently only in case of serious illness or for example in case of death of the
relative. I feel so guilty. I was sure that nothing can prevent our meeting.
But I must pay remaining sum. It is $ 293 USD. And I must pay money before November, 05 evening. Otherwise I will lose my nested money and our jewelry will be sold out simply in vain. I know that I should not ask you, and I am very ashamed to do it. And maybe I really simply had to tell you that I can't meet with you because I could not provide my travel completely. But I cannot simply refuse our meeting because then all my diligence, forces, nerves, means will be spent in vain. I understand that for you it is too big sum to lend me. You are not
obliged to help me.
And 500 dollars which I have spent to get the visa, and 736 $ that I have given for the ticket are huge money for me. But I want you to know that I have given everything not for the sake of myself, but for the sake of us, for the sake of you and me. And I was happy all this time. If you want to meet me, to help me to make our meeting, please, send money to the help before November, 05 evening. I want you to be confident in my sincerity, that is why I send you the view of my visa. I want you to see the result of my efforts.
I do not know if you want to help me or already not.
But you have told that I should let you know if there is anything you can do to help me. I believe you even though I am afraid to ask. But I have no other exit. I need you.
If you can help me I will tell you what I have found out. Natalya said that you
can help me with the help of remittance system. So I have addressed to the
nearest bank. I have been told that they use the system °¶°¶Western Union°¶°¶.
They have told that it is very convenient office for me; and this system works
always and reliably. I give you necessary elements for sending money with the help of °¶°¶Western Union°¶°¶:
The name of bank - FONDSERVICEBANK
SITY °V ROSTOV ON DON
STREET - PUSHKINSKAYA
HOUSE - 241
ZIP - 344022
for Marina Yaz»ikova
In bank I have been told, that to get the money, I must tell to employee of bank
your full name, your full address, exact sum which I should receive and some
confidential numbers - Money Transfer Control Number.
You will get this number in your bank if you will send your help. Only with presence of all this information I can get your help.
I do not know what answer I will get from you. I very much am afraid that you
will not help me. But I want to tell, that I really need you, and I simply can't endure the thought that I did almost everything, but I will not meet you. I understand that it is big money. I have given all my forces, but together we are
stronger. I really ask you to help me. I will give you back all your money at the earliest opportunity.
I have written you honestly and sincerely. Are you with me?
Your Marina