Anastasiya Volkova (Protvino, Moscow area)
NAME: Anastasiya Volkova aka "Lora"
ADDRESS: st. Mira Protvino, Moscow area, Russia 142280
ALIASES (OTher black list ID): Larisa Gordeeva
EMAIL USED: Lora1978lonely" <Lora1978lonely@yahoo.com>
I am a white American, 45 years old, divorced. I wrote to someone at Yahoo Personals, who wrote back to me, but whose profile was deleted the same day we began correspondence. I found that strange (and also strange that I never got an answer as to why). So, I approached this one with caution, and let it play out to see if it was the typical visa/ticket scam, and if money would be asked for. After about a month and a dozen letters, it was...!
Very early on, I setup a new yahoo account, and initiated contact as someone else. "She" wrote back immediately, and I began receiving an identical set of letters to that account, literally identical! I cut that off after the 10th letter or so. There was no question by then that it was a scam).
I also searched the blacklist, and found a person who looks very like this one, but posted a little over two years ago under a different name!
(Search for Larisa Gordeeva.) This one is a serial scammer!

I continued the correspondence long enough to get her "western union" contact details. I have since stopped corresponding completely.

I have notified Western Union of the details.

NOTE: The first image is the one used in the Yahoo profile.
Letter

15th letter (Sep 10th):
Subject: Charges.

Hi my sweetheart! I am glad to read your message and to learn, that I can hope for your help in payment of agency. Dear, I feel itself it is a little inconvenient because I had to address to you for the help. I always counted myself the independent person, which itself can solve all problems. But, this time, I could not all to take into account and was mistaken that I can pay all travel itself . When I travelled earlier, it costed for me less. But i'm glad that now I have you , - the man, which can help me. After ours acquaintance, at me varies sensations of. Earlier I counted myself the strong and independent person, and it was pleasant for me to feel, that I can care of myself. And now I feel simply the woman who requires support. But it is pleasant for me, to feel beside strong the man which protects me from all excitements of a life! I informed a place of arrival to you to the agent and he has calculated the staying payment for me. It will be for me 1127,9 $.Into it enters: the ticket 741,6 $ + aviation and service gathering 61,30 $ + insurance 150 $ + services of agency of travel 175 $.
insurance, road up to the airport and some other necessary charges. With me have still remained money, after payment of the first parts of cost. It about 500 $, and now is necessary for me, in 8-9 days about 627 $ to pay in agency the second part of cost travel.I hope dear, that this money not difficulty for you and you can help to pay to me,in 8-9 days, 627 $ in agency.I shall learn from the agent as you can send them it. Lovely,I hope,that I did not make to you difficulty by the haste. Probably it is not planned expenditure for you.If it so, do not become angry about me please,I very much miss you and i wait for ours meetings very much. I wait for your letters! Thousand kisses. Yours Lora

16th letter:
Subject: Hi loved!

Hi my dear! Sorry, that i yesterday was absent for you. I have been very much tired with my work and hardly got home. I has lain on bed to have a little rest, but have
fallen asleep and woke up only in the morning. Loved, I was very glad to receive your message. Thanks, that you answered on my sexual ideas. To me was it is pleasant to read your ideas about me. It is pleasant for me to read your words and to find out, that I involve you. Dear, I miss you. I very much want to embrace you and to nestle my body to you. I often present as we for the first time see each other. As we carry out together our night. I think, that we will not sleep this night. I shall try, that you did not forget it never and I hope, that you will make too it for me. We shall make a break only for coffee and sandwiches. Also, lovely, i wanted to
take a bath with you. We could rub a back each other and still something. I very much wait this time and I am glad, that it is necessary to wait already a little. I often think of things which we can make with each other. I think about it in full details. I do not write these details to you, my confusion does not allow me to write it. I stop my ideas that there was no big excitation. I have good imagination.
Even now I have some shiver in my body. well well well i stop now this theme in my message. Now about main .... I shall inform to you some news which I learned from the agent. He informed me, that they do not accept, for payments, bank moving of money to the account, from private persons.

They accept such payment only from the organization at travel by groups. Therefore I should make the second part of payment by cash. The agent has told, that in our city some banks are engaged in moving of money from other countries. He has told. That they make it quickly, it demands for them about one day. There are in our city some systems for moving work. It " Money Gramm" and " Western Union ". To make it, you need to go in bank in which is office " Western union " or "
Money Gramm ". In bank to me have told, that such offices are available in each city, therefore for you the problem will not find it. When you will send money, you will need to specify my full name and the address.

My information:

Anastasiya Volkova st. Mira Protvino, Moscow area, Russia 142280

Before I can receive money I should specify your full name and the address. Also, I should inform in bank confidential number (MTCN.) This number to you inform in bank at sending money, and you will need to inform this number to me in the messages. All moving will borrow some hours, but it will be necessary to pay for it some money to bank. I think, that it is a reliable way of moving money. Dear, be ready to make it in some days.
When the agent will ask payment, I shall inform at once to you. Favourite, now to me is time to go, always wait your messages and write to me more often.
Inform me also, what lady's wear for you more sexual.
Probably I shall prepare something for you, my dear!!!
My kisses! Yours Lora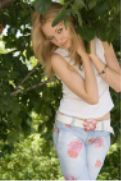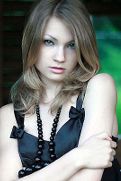 ---
Anna Sidorova/ Yana Rusinowa (St Petersburg, Russia)
Here are the details of a girl who tried to scam me.
I enclose the first letter and the letters requesting money.
Also her main pictures.

I am a 45 year old white British male. She contacted me from Here4dating.com website.
We swapped emails for abourt 20 days.

Uses names: Anna Sidorova / Yana Rusinowa
She has site at http://www.here4dating.com/match/profile.php?profile=DjAnna
Claims to be a DJ in St-Club in St Petersburg.
Develops relationship then asks for help to visit.
Asks for money via Western Union or Moneygramme to be sent to her aunt.

best wishes,
Mark, UK
Letter

LETTER # 9

Hello my native <NAME>. I could not answer yesterday your previous message because at me was not possibility to visit the Internet of cafe and to check up the mail. I think, you will understand me, and will not take offence at me.

I can arrive to you, but for this purpose to be necessary for me your help, it is necessary for me about 860 euros, it is less, than I wrote to you for the first time. But me Yana has told, that the sum of money can help me small, she will add to me, in a case if you will agree to send to me the basic the sum of money. My lovely, only do not think, that it is easy to me to write you such things to you. It is very inconvenient me, that to me to have to ask you about the help. I did not think
earlier, that at me to develop such situation. Please, do not consider me impudent . at me simply there is no other exit. Money is not necessary to me from you only, it is the sum for us, for our meeting . for our happiness. Believe to me mine <NAME>, I love you, and I require you very much .
Once again forgive me for everything if you has offended something. I will kiss you my most lovely man .

LETTER # 10

Hello my lovely <NAME>. How are you. How got your day?

I would be glad to meet you because we can speak about about what we will want. I as wished to ask where I will remain there. At you or me it is necessary to remove hotel?

The darling I wished to say, that unfortunately I have no bank account. Because in Russia it is not enough, who use it. I found out. And me have told, that it will be better if you send money to me through Westernunion or Money gramme. I hope, that you can do it. You have told, that 10 days are required to you. Then it means, that I can go and hand in tomorrow the statement in agency to start official registration of papers. I will be glad to our meeting.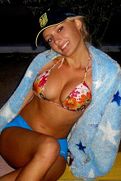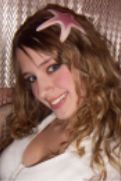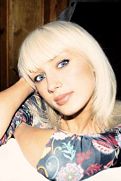 ---
Irina Bourdina (Malaja Topka, Russia)
I communicated back and forth with Irina for about 2 weeks through private email. I don't know how she got my e-mail address.
She fed me a story about coming to America to look for a better life and asked me all kinds of questions and told me all about herself. In the final letter, she asked me for money to pay for part of her plain ticket. After some searching, I found this exact same letter on some anti-scam sites.

Of course, I have not sent her any money but I am continuing to play along. I plan on wasting as much of her time as she has mine.
In the end, I'll give a long winded speech about how what she's (or they) doing is wrong. That's the best I can do with it.
Adam

Letter
Hello my dear Adam!
it is me again and I want you to know that you can't imagine how happy I am.
I have a schedule of my flight.you can't imagine how much crazy Moscow is. It is great fear to live here I think so!Our small town is
more friendly . well,about our business, I tasted my blood,such rule for foreign visitors wanting to visit your country! Thanks God, I am in good health, all of my tests are all right,I only need some vitamins I think it
is the bad foods and long winters problem.I have to eat much more fruits and vegetables.The doctor said!
well,here is all info ,I do hope we will together in a few days! Info from agency!

INFORMATION MY FLIGHT FOR YOU !

Aeroflot
SU 317 Sheremetyevo (SVO), Moscow, Russian Federation
Terminal 2 07:10
John F Kennedy Int'l (JFK), New York, New York, USA
Terminal 1 09:40
Delta Air Lines
DL 5263 OP La Guardia (LGA), New York, New York, USA
Terminal DL 12:16
Richmond Int'l (RIC), Richmond, Virginia, USA 13:38

Price: USD 1320.00+

Honey, I am so glad to see that I am almost near my goal,and our meeting wait for us.
I think I will call you from airport and I will wait for you there so long as you need,I mean if you need any time to arrive in airport.
it is not problem to wait there because I know that it is the end of my trip and I have time to improve my condition(some parfume)after long jorney.I want you to see me in good shape! I think everything will be all right.Rather I am sure everything will be all right!.
My Dear, they have told in travel office that I have to show tickets when I will visit embassy after tomorrow before my flight.
People from embassy must be sure that I am not going to stay illegally in your country and I have tickets with returning data.it is very strong rule. I have some money but my flight from Irkutsk to Moscow costed so much(about 500$) because so many kilometrs from there to Moscow. I didn't guess that tickets costs so much. and I have to book tickets till in less than 2 days , because of my interview. I have not written date of flight because I do not have all money to the ticket.
as soon as I will have all money and I will buy the ticket I shall write to you date of flight.
I will buy the ticket on this flight. May be you could borrow some money?
I am sure I will be able to return it back in a few weeks after my arriving I will earn some money and at first to return all money to you.
I also have not written this date of the flight because I yet have not bought the ticket, but if you will borrow to me money I will fly on this flight, in most nearest day, this flight flies almost each day.
in Agency they have told me that you may send it by Western Union. It is pretty easy to use.
The guy from the agency explained to me how their system works. It is instant worldwide money transfer system.
All you need is my name and my surname to send me the money. Once you do this , I'll be able to pickup the money in any local Western Unuion office in Moscow. We need to do it pretty fast, because we have no time till my intervew, if everything will be all right I will be on this flight!
I have about 450 US dollars yet and I think I need about 870 US dollars from your side with all travel needs and living here till my flight!If everything will be all right between us I can stay with you longer than three months,maximum I can stay about 6 months for first time! We should change only the date of my returning flight. Or I can return earlier if something is wrong!
Here is more info about Western Union. You find any local Western Union agent, go there and send money to my name.
Western Union will ask you for my full name and address in Moscow where I am staying at. Once you give them all the info they will initiate the transfer.
In just less than 10 minutes I will be able to pick the money up at any Western Union agent here in moscow.

You will send me transfer info and MTCN( money transfer control number ) I will get cash. So I will need your full name and your address + the control number of the transfer. (MTCN)
Kiss you many times ,I am tired today,you know it is hard enough to be in foreign city. So many different emotions .
Kiss you many times! Irina! see you soon!

Ah, silly me. Nearly forgot to give you my full name info and my address.

My address here (the flat i am renting)
Country : Russia, City : Moscow,
Address : zip 127411, Uchinskaja street 11-64
Full Name Irina Bourdina (right writting in English)

I am sorry to send so dry letter but it seems to me I am like any drunker I have lost my mind and my head works so badly,see you tomorrow. I am sorry to make so many problems for you I only hope that you will be not disappoined to meet me.