Elena Patrusheva (Nizhniy Novgorod, Russia)
My name is Wout. I am a single man of 53 years old and live in Holland. In January Elena Patrusheva contacted me through the site bride.ru. That was at the end of January this year. We mailed each other about 3 times a week and in April we made plans to see each other. Several times she said to me to be honest and open and she said she could not live without me anymore. She also wanted to marry me. In the beginning she told me she had a friend working at the Dutch embassy. When I send her some money to travel to Moscow she said she went to a travelagengy (pumatravel from a guy named Aleksey). It already appeared strange to me but she said this was much easier. Because we mailed so long, I trusted her and when I showed some doubts, she was very much afflicted.

Then she 'tried' to come to Holland. But the first time she was robbed by two man and had to go to the hospital. She lost her money. Because Mr. Aleksey confirmed that I believed it. I send her again money. (how stupid could I be). The second time she 'tried' to come to Holland she was arrested by the custom police cause she carried an icon in her bag. She had to pay 1500 dollar to stay out of jail. She said she would work to get the money back. I did not send money again right away. Also this story was confirmed by Mr. Aleksey.
So after some time I decided to help her again and now everything seems ok.
But on the day she should arrive, that was August 13, I never heard of her again. It is unbelievable how anyone can be so cruel and coldhearted to lie for almost a half year.
I sure learned my lesson: never send money again.

Letter

Hello my love Wout. I am happy that you have not forgotten me and wrote to me. When I was in hospital, I thought of you always. Now I discharged from hospital.
I could not arrive to you because I had a problem:
When I was at the airport before landing I went to a female toilet and suddenly 2 unfamiliar men have run up to me in a toilet cabin. And they have struck something firm to my head. I have regained consciousness only in hospital because people have called first aid and me hospitalized. Those men have stolen from my handbag all my money and my international passport. All my money (800 dollars) were in the international passport. Since up to today's I was in hospital
because doctors surveyed my state of health and today I had an extract from hospital because doctors have told to me that I have not a pathology and damage after impact. Today all the day long I was in a police station, I have written the application and militiamen have made an identikit of those of 2 men which have struck to my head and have stolen my money. Therefore now the militia makes search of these men and I hope that shortly these men will be found and punished. I very much upset. Because I thought that I shall in your house in your embraces.
Also today I went to Travel agency and spoke my problem and that now I have no international passport. In Travel agency spoke me that I should pay 50 dollars to restore my international passport and also I should have 800 dollars necessarily that I could travel to you. Now I do not know what to do? You spent many money for me and I am very much afflicted that I had a problem. Moscow very terrible city. I understand you that 850 dollars are very big money and if you cannot send me 850 dollars to arrive to you that I think that I shall work in Moscow to earn so much money and I think that I can earn so much money in some month. Therefore I should know, you can help me with the finance or I shall work in Moscow. I love you and I hope that you will not throw me because now I cannot live without you in this world. I miss you and I shall look forward to hearing from you.

Also Mr. Aleksey confirmed that now everything was ok:

Dear Mr. Wout van Doorm.
Yes, yesterday Elena came to us and she spoke that now she has money for the bank account and for cash. Yes as soon as she will speak me when she will travel to you, I shall see off her in the airport.
We are very glad that now you can meet.
Aleksey.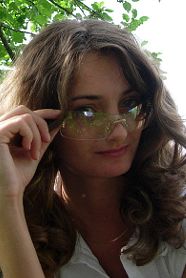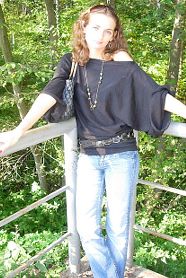 ---
Ekaterina (Marina Atavaeva (Volgograd, Russia))
The web site where I met the scammer is www.lovehappens.com.
As soon as she E-mailed me her E-mail address she deleted her account on Lovehappens.com.
We were E-mailing to each other for about 2 months, about romance, getting married, being in love, etc.
First she called her self Katrinka. After a month she requested the money to travel and meet each other.
I actually wasn't willing to send the money, so I asked her a lot of questions ,
i even ask for a copy of her visa which supposedly she just had gotten.
She did E-mailed me a copy of the visa which you will see.
She requested the money to be sent through Money Gram or Western Union.
She was requesting for $1,000.oo USD but I stopped E-mailing her. That's how everything ended up.

Also, this is not only about Russian girls. In the same web site I met i girl whose name is Caroline, she lives here in the United States in Texas, but as we were chatting she told me she was visiting her uncle in Colorado and she wanted to come and meet me in Chicago. She requested me to send her the money so she could buy the ticket.
She sent me some of her pictures. She was talking about getting engaged, relationship and marriage.
So, there is when I started searching about these kind of deals. I'm glad I found your web site to post these scams.
I'm now willing to contact that web site and report what happened.
Letter

Uricorn, my day was very intense and is very tired. I reached in office of agency and signed with them the contract.
In conformity with the contract, the agency will prepare me for all documents for travel, to buy for me the ticket and to deliver me to the plane.
From my city there are no planes to you and consequently I all over again will need to reach to Moscow, and therefrom already to you.
My agent needs some information for a route of the plane, inform me dear, the address and the nearest airport to you to which I shall arrive.
This information is necessary tomorrow that the agent could develop route and to establish all cost of travel.
Today I paid in him the first part of money, for the visa and other documents for travel. It was in some times more, than I thought.
I planned, that the visa will cost for me about 90 $, but because of difficulties for its reception is was for me 200. dear, it is possible, that to me you will be required the help for payment of other part of cost of travel. I have some money still, and also took some money at my parents, but it is possible them will not suffice for payment of the second part of cost, for insurance and tickets. It will be known after the agent will develop a route.
The second part of cost I should pay under the contract, before to take away the visa. I shall inform you Uricorn, if to be necessary for me the help.
I hope, that it will not be a problem for you and I can not worry about it. I informed you all news about promotion of our meeting and now I go to have a rest, I am very tired today. I hope, what I can soon embrace you Uricorn. I wait for your messages my lovely .
My kisses and embraces! Yours Katy.

P.S. Do not overlook to inform the address and the near airport.

Hi my dear. I am glad to receive your letter. I try to call to you, but at me it turns out nothing. Whether you ask your help is necessary for me.
Yes I already spoke, that your help is necessary for me. Without yours of the help I cannot do anything more.
It is necessary for me to pay the rest of the contract. I already spoke you about it. At present it is necessary for me approximately 1000 $.
It was necessary to me 1150 $ earlier. All this time I worked, and earned some money. I think that you can help me. Time has not enough.
I already spoke you that money it is possible to send through such systems as: " Western union " and " Money Gramm ".
For this purpose it is necessary for you to know my full name and my address. I already allowed to you all this information.
Below I again shall send her to you. I with impatience shall look forward to hearing from you.

I VERY LOVE YOU YOUR KATY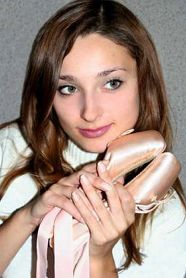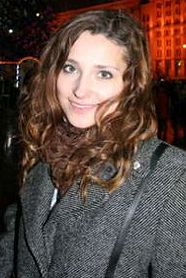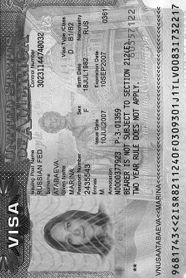 ---
Marina Avdeeva (Moscow, Russia), Probably aka Oksana Berdikova (Tambov, Russia)
I am a 46-year-old divorced father of 2 boys living in the USA.
I was contacted by this person off the WealthyMen.com web site. With suspicions, but wanting the contact to be genuine, I continued exchanging emails with her. Abruptly she said she wanted to change her life, packed up for Moscow to get a visa, etc., and asked for help paying for it.
I identified her as a scammer by following a tip right from the WomenRussia.com web site. I did not get a hit on her name or email address, but the tip was to Google phrases from her email. I Googled "But now all depends only on you. Our destiny in your hands. I very much try to receive the visa, but almost all money I has spent for tickets" and BAM! A hit right here on the site. Aside from the countries and the currency involved, two emails I received were virtually identical to what the other person reported.
Her details and the emails I received are below.

Regards,
David

Name: Marina Avdeeva
Email: gooddgirl333@yahoo.com
Virtually Identical Emails were from Oksana Berdikova (Tambov, Russia) but the pictures presented were different.
Letter
I write to you from internet-cafe from Moscow. I recently have come from Visa Center. After their conversation at me tears on eyes have appeared.
My lovely David, it is very unpleasant to me to speak it. Today to me informed that my income small and I cannot leave because of it in USA.
I have given the information on my monthly income on work: 3900 roubles. Employees of Cent Visa have counted to me there will be no that money which I has saved up. To me have told that with my income I should have a minimum of 1500 dollars for an entrance in your country.
To me in the Center the Visa have explained to those that I shall arrive in the USA under the tourist visa. As I shall arrive as the tourist I should have at myself of money. The tourist is obliged to have at itself of money.Also they have told that this money does not need to be given them. It is simple formality. It will be necessary to fill in necessary documents. They will check up presence of money.
Also will give of them to me in charge. I should have money because rules are those. With this money I should pass the customs control.
I shall not spend this money. With this money I should arrive in the USA as they make a necessary minimum.
I spoke and even have begun to cry, I asserted him that 550 dollars which I already will suffice me approximately have.I as spoke them that I go on a visit to you. And there there is a person who will care of me. But employees of the Center have told that for all corrected are identical. To me was very sad to hear such words. I nearly have not fainted.
I do not know as to be. David, I should find 950 dollars more.
I do not know what to do, I already to borrow at familiar in Voronezh money before trip to Moscow. I have taken away all savings.
The woman the expert has told that I not the first in such situation.
But me have warned that I should show money up to 23 August . If I shall not find money about that day to me will not give the visa. And in general employees can apprehend my attitude to embassy as a joke. That I have not the big income and began to make out the visa. Then to me can refuse in issue of visa within several years. I also am afraid of it.
I do not know as to be. I have made a mistake, I have already bought the ticket and it also can be gone. Dear David, I do not know as to be, I write to you with tears on eyes.It is not convenient for me to speak about it. In fact I always counted myself the independent girl.
But now to me not where to disappear. Your help is very necessary for me. I always thought that I shall not ask the help. But now very difficult moment. And I have understood that without people which love you. At all it is not necessary to live. I have understood that the sense in a life consists in it. You understand me? Dear David, you can help me with this big problem. I ask you do not deprive with me a life. In fact so has strongly become attached to you.Help to meet you. I very strongly want it. I shall thank you all life. I very strongly want it.I need to show only money and I to return to you them back when to fly to you.
Please, me any more on whom to hope. I hope for your help.
My lovely, forgive me, the idea on you was eclipsed with my attention and I do not know as now to act. I am guilty.

Yours Marina.

P.S. I hope you of me you will forgive.


My lovely David, I is very glad to receive your letter. For me to know that You are not angry with me very much pleases me. I understand that you very much the good person. I shall give you love and caress, I shall make you the happiest person on light. But my lovely understand that it is such visa. Lovely, is the certain rules of reception of the visa. For each visa there are rules.
For this visa it is necessary to have certain the sum of money.
This money should be shown me only in embassy and at customs house.
I to return to you this money directly at the airport as soon as to arrive to you.
Lovely please believe me. I understand that you do not trust me. We still too little we know each other that I asked you about trust. But now all depends only on you. Our destiny in your hands. I very much try to receive the visa, but almost all money I has spent for tickets and on meal. At me there was very few money. I have no place to take money more.
On which you asked my data.
My name: Marina
My surname: Avdeeva
The country: Russia
My city:Moscow
I learned, the closest bank of the Western Union in Moscow.
ZELAK-BANK
PROEKTIRUEMYI PROEZD, 890 STROENIE 1
MOSCOW , 105187 (7) (495) 7397658
PROMSVJAZBANK
SLAVYANSKAYA SQ. 2 5 4 STROENIE 3
MOSCOW , 103718 (7) (495) 4115165
MBRD
EROPKINSKII PEREULOK 5
MOSCOW , 119034 (7) (495) 1012804
It to be closest to me.
I very much hope for you. I know that we can meet. I do not know why,but I believe in it.
Yes, I have a driving licence. I have received them for a long time.
My lovely. I yet do not know on how many I want to remain with you.
I want to ask you about it. How many you want, what I would remain with you???
Please, lovely, I want to see you!
One million kisses to you.
Yours Marina