Alena Gavrilova (Ugorsk, Russia)
I am a divorced single man with a government job looking for dates online and was scammed by a person posing as a Russian citizen, Alena Gavrilova.
The address given to me by this person is Russia, Ugorsk, Lapina 17. The email used by her was slapka777@gmail.com for the first contact, then alenaenchantress@yahoo.com for the remainder of our communications. I was
never provided with her phone number. This person, Alena Gavrilova, fraudulently received from me $3,000 USA, and I ask you to please post my story and her photos to assist others in avoiding this scam.

I subscribed to an internet dating website, singlesnet.com, to meet local single adult women. On my web search, one individual showed up from another state, Portland Oregon, USA. I sent an introduction and asked what she was looking for in Texas men. I started getting emails then from Alena and trading letters every day. She represented herself as a registered nurse coming over to the USA on a work visa with a program called "Work and Travel" for youth. She was looking for a friend to be her guide when over here and would decide which city in the USA to go to based on the friend's location. We traded pictures and interests, but I was foolish in not getting a phone number or insisting she answer more questions. She seemed like quite the charming young lady. Events moved too quickly and she was soon in Moscow to get her visa and scheduled to fly to the USA on August 11, 2007. While applying for a work visa to the USA, Alena was supposed to be residing at Moscow, Timiryazevskaya 18-15. This is probably fraudulent however, because the money was picked up from Western Union in Ekaterinburg. She told me that she did not realize that she would need round trip tickets and didn't have enough money. She asked me to send $980 US. I wired $1,000 US to Moscow via Western Union. Then she went back to another interview and was told that she needed to show significant travel money and she asked me to wire $2,000. I did this through my American Express travel emergency plan and it was wired via a Money Gram. That was on Friday, August 10. Alena told me that she had to postpone the flight to the next week, that she passed her interviews but the final stamps would be added to her visa on Monday. I did not hear back from her. I was suspicious and searched the internet and found many similar schemes and a blacklist of Russian dating scams. Then a search for "nurse worker visa" turned up the following web site where another man was scammed by a woman named Oksana who used the EXACT same wording in her letters:
http://www.delphifaq.com/faq/russian_marriage_scams/f1468.shtml#comments I
posted my story on this Delphi site.

I have informed the original website and the FBI Internet Crimes branch and have not had a response from either yet. I also sent a full package just today of information and evidence along with an application to prosecute to the Ministry of Internal Affairs of the Russian federation, The Russian Embassy in America, and the American Embassy in Russia.

Here is the text of her letters. I have 19 photos of some beautiful girl as well. Some of them are with her family. Another person received the same exact same letters, which I found at this fraud alert site:
http://www.delphifaq.com/faq/russian_marriage_scams/f1468.shtml#comments
Also her pictures under the names Name: Naily, Anna, Anastasiya, Maria,
Kitty, Email
<http://www.delphifaq.com/faq/russian_marriage_scams/f1468.shtml?p=1> :
naily1974@yahoo.com here:
http://www.delphifaq.com/faq/russian_marriage_scams/f1468.shtml?p=1#47420

I was pretty sure I was being defrauded, but when I saw this Delphi site I knew for sure.

Letter

August 7, 2007. Alena first asks for money in this letter. I foolishly send $1,000 via Western Union to Moscow.
Mike!!! Hello! I just returned from Inter-tour and they gave me an information about my trip!
I would be happy if you can meet me in the Airport when I come to you.
I will come to you on Saturday, it's August 11!!!!!!
I hope it's a good day for you to meet me.
Here is the timetable of my flight.

Flights: Moscow, Russian Federation - San Antonio, Texas, USA Saturday,
August 11, 2007 Flights Sheremetyevo (SVO), Moscow, Russian Federation to
San Antonio Int'l (SAT), San Antonio, Texas, USA
LEGEND: 1st=First, Biz=Business, Eco=Economy, N/A=Class does not exist,
No=All seats full, OP=Flight operated by another carrier, R=On Request TR=Traffic Restrictions apply to this flight

Flight Departing Arriving Stops / Aircraft Duration Seats available 1st Biz Eco

Delta Air Lines
DL 047 Sheremetyevo (SVO), Moscow, Russian Federation Terminal 2 12:25
William B Hartsfield (ATL), Atlanta, Georgia, USA Terminal S 16:15
Non-stop / 767 16h19min N/A No Yes Delta Air Lines DL 1225 William B
Hartsfield (ATL), Atlanta, Georgia, USA Terminal S 18:04 San Antonio Int'l
(SAT), San Antonio, Texas, USA Terminal 1 19:44

The full cost of my trip including documents and roundtrip tickets is 1510 US dollars.
I passed all tests and everything and all papers are ready. I will pass my final interview at the embassy this week and they will put all stamps in my documents and I will come to see you!
I can't say I'm too much nervous. I know you are waiting for me and I hope you will tell me everything about your country and show me some nice places over there.
I will travel eco class, I hope my flight will be OK. It's so many hours to spend on the plane, I've never done such big flights.
As far as I remember it was about five hours to fly to Egypt from my city and it's the longest flight I've done.
I wrote already all info about my visa. I will be able to stay over there during one year and then I can prolong my visa or change my status.
I'm happy I have a job lined up and I hope everything will works out!
I want to meet you and talk to you and get to know you better.
I feel we will like each other, at least I hope so.
I would be happy if when we meet you will suggest to stay together or when we get to know each other better you can make such suggestion.
If you decide you know me not well enough to want to stay just friends with me I will stay in hostel for nurses.
I've learnt how to make international calls. I've been told not all public phones and suitable to do this and I've been told which one I can use not far from the place where I'm staying.
If you want me to call you just tell me and I will try to call you!
Also will you pick up the phone or someone else and I should ask to talk to you?
As I wrote you I will come later this week and I will stay here for several days.
So now I have to make final arrangements with my documents.
I told you I passed all tests, I have all documents I need to get a job and everything.
Please try to help me to finish my arrangements.
And I need to pay for this flight. I thought they can pay for my flight because it's a work program but such possibility was available for nurse visas. I wrote you it was H1-C and H1-A visas but the limit of such visas already expired this year and I applied for H1-B. And by the rules of this program it turned out to be I should pay for my tickets by myself. My mom can't help me to pay for my trip, she is lonely, my father passed away I wrote you. And my sister has to pay all expenses for her kids and everything.
One way ticket is also not possible, to get this visa I need roundtrip tickets.
I will wait for your help today!!!!!!!!!!!!
I will give the money back to you as soon as I can. I can't promise I will earn all the money in 2 weeks but in 3-4 weeks I will give it back to you.
Nurses in your country earn very good money!
Please send it today by Western Union
I will write you details:
Send it to
Russia,
Moscow,
Alena Gavrilova
They said this is all info you need.
But please for any case write down more info.
My birthday is May, 21, 1981
The address where I'm staying in Moscow is Moscow, Timiryazevskaya 18-15.
The address of the closest Western Union here is MOSCOW INDUSTRIAL BANK
ORDZHONIKIDZE 5 MOSCOW, 115419 Also I've got an advice to send you a scan
copy of my passport in case you need to confirm my details.
Please send me 980 US dollars and I will complete my trip!
After it please write me all details about the transfer - your full name and MTCN number!!
I will call you as soon as I receive it.
When I receive the money I will pay for my trip and only then the embassy will put all final stamps on my documents.
I've bought you few souvenirs with Russian attributes!!! I'm sure you will like them! If you need something more please let me know, they are not expensive.
I hope so much when I come to you we will like each other! I'm very family oriented woman and I want to have a special man in my life so much!
You are already very special to me!
Please when I come to you tell me more about you and your country! I will listen to everything you tell me and I will do everything you tell me! I trust you really much!
I hope you will not do something to hurt my feelings.... I think you are really good man.
I will never do anything to hurt yours!!!

Your Girlfriend,
Alena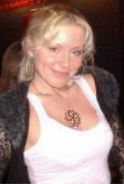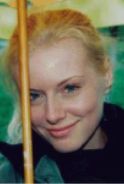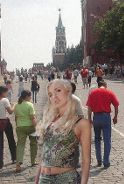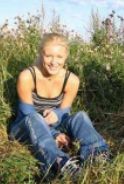 Anastasiya Vasunina (Zelenodolsk, Russia)
I am a 42 year old, single, white Canadian. I had recently joined PenPal Party, because I had just started learning Japanese, and was looking for penpal to help with spelling and grammer skills. I had specifically asked just for a friend to write with, not to date or find anybody online. When she did the first contact, I did not reply because I was not interested.
It just so happened it was on my birthday, and I was just a little lonely.
As you will see, she is a smooth talker, and when she talked of travel, she suggested a city that I always wanted to visit. At least one good thing happened out of this. The only money sent to her was through a MoneyGram
to the name Anastasiya Vasunina of $500. When I was in Paris, I decided to do some browsing and found out she was a scammer. During that same time, she emailed me asking for 1050 euro to arrive in Paris. Back in Canada, and we started talking about her coming to Canada, upon she asked for 1800 dollars for customs. The very next message from me, was to tell her that was enough of this, and I knew about her.

Letter

June 26/2007
Hello the darling Ted! I am glad to receive your letter. My pleasure today I was called by the manager of agency has named to me cost of tickets, tickets I shall cost 953 $. The darling very much it is not pleasant to me to speak, but me does not suffice on tickets nearby 500 $. The darling I wish to ask for you the help, to me any more whom to ask the help, all hope only on you my favourite. I myself feel very badly that I ask from you to add to me on a trip, but I counted that I can pay a trip completely. The darling I hope for you because me any more on whom to rely! If you cannot help me our meeting will be on
threat. But I very strongly want ours with you of a meeting. I wish to embrace you and to appear in your embraces!!! Many gentle and tender kisses!!! Yours Nastya.

June 30/2007
Hello my love It so is pleasant to read for me your letters. I so wait for this moment when we can meet. Thanks big for your trust, I understand, that if you so trust me, you have to me great feeling, and it inspires me. My darling I should tell to you, that I have very much very big feeling to you, and you should know, that my heart belongs to you, it always with you. And now it is necessary for us to meet only that my body was with you. My love is very a pity to me, that your friends have some mistrust to our relations, but they know nothing about it. And for me still time is very pleasant for understanding,
that for you the opinion of friends leaves on the second plan, and the most important for you is our love. And now I wait for that moment when I shall arrive in Paris and I shall see you. My love I am valid very much sad that to me to come to ask from you money, but at present I do not have any opportunity to find money. So I shall arrive in Paris also 23! You also agree with this date? Pls write to me about it so soon as it will be possible. I have have found out as you can send me of money. It will be simple if you will take advantage of system Money Gram. I ask you find out about it. I also shall find out still some information and I shall write to you. Miss you my prince!
Your love Nastya

July 3/2007
Hello my love Ted
I so miss you, excuse me for so late answer, but I email has been completely cleared by any virus which has come in spam. I not and email I have lost yours, I each 2 hours went to the Internet of cafe to check mail from you. I have found out about transfer money through system money gram. It is very convenient, you even can transfer money online.
It is necessary for you my full name:
Anastasiya Vasunina.
Also you should send money to this address:
ROSBANK
Russia;
420110;
Kazan;
16 Safiullina Street.
My darling Ted now I wait for the letter from you, I wish to make more quickly all necessary for our meeting. I wish to see you, I wish to see your eyes, I wish to feel your touches. I shall write to you today still, I should go now.
Million kisses for you my prince
Your love Nastya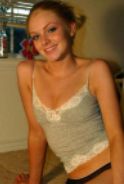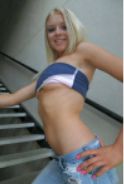 ---
Svetlana Troshyna ( Kremenchug, Ukraine)
Hi,

she live in Kremenchug in Ukraine suddenly she begin to ask for money to her child as she say it need medicine but it is strange she suddenly ask for money ?

Lars

Letter

Sveta Troshyna <kosiavka@mail.ru>

Hello dear Lars!

Thanks a lot for your messages but I have time now to watch films!

Just right now I am fighting for the life of my child as her condition of health is very bad, difficult and hard.

Both-side pneumonia!!!

She needs a good treatment...And what I need now - this is a great patience and a lot of money. I don't have health insurance and that's why everything is very expensive and I don't have enough money for making all the necessary medical tests for her, for buying medicine for her....I am really tired and exhausted, I don't sleep, I don't eat, my nerves are out of order and I am crying all the time because I am afraid for her life. She is my single sun ray, she is my treasure...

Now, I need a good decent man who will take care after me and especially after my lovely daughter Anastasiya.

You know as a rule, I don't ask money, I try to cope always with all my troubles and problems myself but now it is a very difficult period of time foe me, I don't work and I have already spent all the saved money and now I ask you for the financial help!

Please, understand me correctly, I am not a scammer, and I am not looking for money from man, i am really searching for love, for my soulmate, but now I ask you for money because I have no way out...I feel so miserable when I cannot help my child!

So, if you can, please, help me financially, I don't ask you to send me 1000 dollars, I ask you to send what you can send, I will really appreciate your help!

My details are:Ukraine, Kremenchug, 39600

Poltava Region

Street Heroes of Brest 61, flat 28

Troshyna Svetlana

I thank you in advance for your understanding, support and help!

Take care!