---
Ekaterina Golovina (Novosibirsk, Russia)
I am a single, 37 yr old male who began getting emails from my ad on match.com. Ekaterina wrote to me, her Match profile was tnt2002. Her reply email was kat123@pochtamt.ru. I wrote back, and heard from her a couple weeks later. Her profile of tnt2002 worked when I first heard from her, but it is not working anymore.
When she wrote back, her email address was katushenka@krovatka.net. Over the course of about seven emails she became increasingly intimate until she couldn't control herself - just had to come the the US to be with me. And that's when she asked for the visa money - 378,20 dollars to be sent to Ekaterina Golovina, RUSSIA, NOVOSIBIRSK, STREET SOVIET 54-102. Look familiar? I was a bit suspicious all along, but when the request for money came in, that was a huge red flag. I did a little searching for russian dating scams, and guess who I found.
Look at the updates from 22 Nov 2001 on this site. There she is. Exact same pictures. Exact same letters. Word for word. Whoever this person is, they have a pretty well planned out scam going. Disgusting. "Her" name has been changed again - probably can only get away using any one name for so long. On earlier updates it was a variation of Yana Volkova. And apparently another before that. And who knows how many more. Whoever this is, they could really use some jail time in a nice cold Siberian prison. Or something.
I am so glad I found this site and found out about "her" early on. I'm sure there are many excellent, honest Russian women looking for a man. If you've heard from this person, this ISN'T one of them! And without the info from this site, there'd be a lot more men in serious trouble. Thanks for all the information. And look out for this person! I've attached 4 pics, 3 I haven't seen on previous peoples emails from this 'woman', and 1 that is the same, just for ID purposes.
Doug J, Wyoming heartwoods@yahoo.com
Thanks for this site. Saved me a lot of trouble.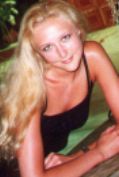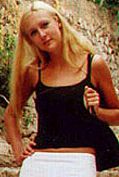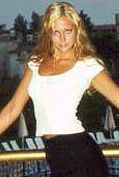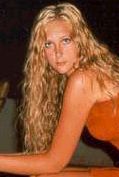 ---
Elena Shurygina/Elena Volodina Maltseva,Yambaeva (Tyumen, Russia)
I am a father of three kids, the oldest is in college. My brother kept telling me to sign up with NeoDates.com. I finally did. About two weeks later, November 15, 2001, I received a letter from 'summerflower.' She liked what she saw, and wanted me to write. She gave her e-mail address and said that she was not able to continue to use the dating service, she could not afford it, so she gave me her E-mail address as missflower@pochtamt.ru.
I have heard that there are many scams that go on in other countries. I started to answer the letters back and after the forth letter she was already in love. I have been searching the net for information on Russia, when I came across your site. I found other letters with the exact words that were written to me, by Elena. I have not sent any money. She has sent pictures, and they are the same as she has sent others. I am enclosing the letters received, and the photos. For all of you that come in contact with Elena, just play her game, its better that a soap opera. It is now December 12, and I should be receiving another letter from her today. My address is PhxBBall@aol.com.
Thank you for you site and the others single men that have written in with their scam experiences.
Letter 1
Hello, my friend Eric. I was very glad that you answered me. I would like to find out more about you very much. I live in Tyumen, in the north of Russia. I do not know how much is it far from Moscow, but I think, it is about 1200 km. There are approximately 400,000 inhabitants in my city. I'm very cheerful person. I want to find a man of my life with whom I would spend the rest of my life. I do not want to make a mistake in my choice and I wish to know as much as it is possible about my future friend. My schedule is very severe. I live with the mum now. She is a very good person. I've said to my mother today that a person from USA had answered me. She was pleasantly surprised. But she does not trust in the success of Internet relations between couples. My mother is very far from all this things. I cannot make promises that the future may bind us, but I wish to help you to study more about me. I seldom travelled far, and never was in other country. But I dream to visit on places of ancient civilizations. I have never been married. I do not have children. As you probably already had noted I'm 27 years and my birthday will be absolutely soon in December, 5, and it will be 28 and I would like to find a companion of my life. I was bad to perceive the computer but I learn now. I work as a junior book-keeper. On weekends and holidays I work as a tutor of mathematics for children from secondary schools.Basically there are children from 7 to16 years. However there are summer vacations now and I work only in the office. I miss my pupils very much. I have university education in economy. My favorite food is Pelmeni. Pelmeni is a simple Russian dish, which is made of paste and meat. It is very tasty. I know many receipts of good meal. I like roses among the flowers. Usually I go to our office to write you letters. There is an Internet connection Sometimes I may go to an Internet Cafe. But I cannot allow myself use of Internet Cafe very often. Here it is still expensive for us. English I studied at school and university. I like to listen to music in the free time. I listen different compositions depending on mood. I have never been married and I want to create good family. Probably we will become good friends or even more, if we are very successful. Probably as it is the same with you my private life is too limited by the absence of free time. Even my weekends sometimes are filled with the work. Sometimes also I'm asked to displace other bookkeepers, so that I had no a lot of time for my own pleasure this year. I'm not complaining. I believe that the time will award me and I feel that I shall have a greater control of my private life thereafter. I hope to find the second half of my life and to share with him love and everything. I was not successful enough before to find one for me. I wish to find a self-confident and kind man. I know that it will be a hard work, but I will move to this purpose. I shall try to form the strong bonds of confidence and communication with you and to be the good mother of our future children. I hope that your purposes will be similar. I would like to know your thoughts about your future. I hope that you have listened me with the interest and it will be the beginning to help you to know me a bit better. I will be waiting for your answer. Bye, Your friend Elena
Letter 2
Hello, my dear friend Eric. Each time I am very happy to receive your letters because you show concern about me. I begin to fell that we are getting closer and that we have a lot of common in our minds. We had a lot of cold days now. My grandmother lives in 75 km from the city. And I like very much to visit her at this time. There are many beautiful rivers and a beautiful forest. It's a pleasant place to relax and to built plans for the future, to dream… I've read some words from your letter to my mother today. She said that you were probably a very good person. She says "hello" to you and wishes us all the best. We started understand each other - this is most important. I believe that we should trust each other. Lie is a bad thing in this world. We should have a complete trust what is the basis of a robust union. It is a pity that the distance between us is so long. But I believe that every new letter makes it shorter and shorter. I hope that at some point we will meet each other. But it remains only a dream for a while. Today my uncle visited us. His name is Ivan. Several weeks ago he went to the forest and had picked up several baskets of mushrooms. He shared a little with us. Mum is going now to prepare a mushroom pie. My mum knows a lot of tasty receipts. I hope that you will try them soon. I like to dance! I usually dance under rock & roll or popular pop music. I go to learn to dance two times a week. I like Jitterbug, Cha-Cha and receive Lessons to learn more. I believe that one day we will pour together in a romantic dance. You seem to me a very good and interesting man. It is a big pleasure for me to know a bit more about your every time. I am sure that you will get a good friend and I want only to communicate with you more and to receive an information from you soon again. By your responds you may share with me any problems you have. Feel free in writing. We may start to learn one another. I shall finish the letter here. I'll be waiting for your letter. Elena.
Letter 3
Dear Eric. I like to read your letters very much. I like your photo. They give me a lot of pleasure. Every time when I receive a message from you I begin to understand that you are very nice person. Day by day I take our communica-tion more serious. I consider that the most important thing between a man and a woman is complete trust. I hate when people deceive each other. One of the most important parts of the relationship between a man and a woman is the moment when one of them has to express his/her consent to a greater relationship… Probably you think that I'm very serious person. However it is not so. Simply I do not want to be mislead in a choice of a future husband and a lovely man. My feelings to YOU already are more than friendship. From your speech I begin to understand that you are the man of honor. Your words, which you write me, touch my heart and warm my soul. It is very wonderful that there is a man in this world to whom I'm not indifferent. It's a pleasure to me to receive letters from you and feelings that I get are difficult to describe with the words. You are a great man who was sent to me from the high. With a big pleasure I note that there is a mutual understanding between us what is a very important fact in our relationship. If we want to establish a strong union we should trust and understand each other in everything. You should not worry about me with this respect. I have received a salary today. You will laugh but it is forty dollars per one month. However I do not want to disturb you with these small problems. Please write me as often as it is possible. I like to read your letters very much. They inspire me to greater actions and thoughts. It raises immediately the mood when I remember that there is a lovely man somewhere away from me. And the feeling that we may probably meet one day makes stronger desire to live. I will be waiting for your answer and send you many kisses and hugs from the bottom of my heart. You are every minute in my heart. I have even such feeling that I receive a large charge of energy for the whole day. Write me about your work. I would like to know everything about you. What is your the most favorite dish? What do you like to do at your free hours? What kind of dreams do you see? Honey, I want to tell you that I have chosen love, mercy and happiness as the most superior values in our relationship. I just want to ask you to be honest with me. You know that deceit crashes huge amount of families. I'm going to Church today and will pray for us. Please be healthy and in good spirit and remember that you are always in my heart. To say true the love is blind. And it is often referred as a bad thing. On the one hand I'm blind because I do not see you, I cannot touch you and talk to you. But in our case I'm sure that I met a very good and reliable man. I desire to see us together… evenings in a house… dinners… we would talk being alone… I found recently one book about love. I want to cite you something from it: There are three sources which define a person - soul, mind and body. Soul derivates friendship. Mind derivates respect. Body derivates desire. The connection of all three sources derivates love. I shall be waiting for your letter. Elena
Letter 4
Hello, my love Eric! Excuse me for not writing you before. I had a birthday. I'm 28 already. I was so busy at that day. I had to do a lot of housework and then to cook. Fortunately, my mother helped me a lot. I prepared a big cake. Whole evening I spent with my family celebrating birthday. It was a quite and practically usual evening. I talked alot about you: how you are good and how I'm happy to know you. I am grateful for your wishes and card. It is very beautifully. I was very glad to receive your letter. When I was reading it by the end my eyes were full of tears of happiness. I start to believe that we need each other. I visit Christian Church often and dream inside about our relationships and future meeting. How are you there without me? My longing about you increased very much… I do not know what's happening. You are always in my dreams. You show a strong interest in me, which is a pleasure to realize. Excuse me that I seem to be direct but I cannot stop my thoughts to run and I often imagine now the moment when we will probably meet soon. Nevertheless I won't fasten things. I'm used to be patient. I like knitting. I enjoy cooking, baking pies and pizzas. I hope you and me will exchange our recipes. I like to spoil my close people with something tasty. I like to do skiing. I like travelling in summer, hiding with my friends. Also I go to a swimming pool because I like to swim. Write me please any questions you are interested in. I will answer them with a big pleasure and inspiration. You are the second person in this world after my mother who became dearest to me. I strongly hope that our meeting will be sooner. I'm so much grateful to you that you trust me. E-mailing is not a natural way of communication. We are unable here to keep our hands and look into eyes of each other and talk about the beauties of the world. I'm in a very good mood every day now because of you. I think about you all day long and cannot concentrate at my duties. I wish to know about you more and more. You are very important to me. When we started to correspond I hoped internally in success of our relationship. With every your letter I understand that I found that man who is necessary to me. Thank you for you trust! I want to embrace you with caress. I want to tell you that my feelings and the words in relation to you were always sincere and I always believed in our trust as a basis of a real union. Today I'm assured at 100 percent that I can trust you. And you are the man whom I need because I see sincerity in your words when I read your letters. I do not know what force governs me… I wanted… want… to say… that… I love you! My life from the last days became much easier because I think only about you. When I receive your letters when you say that you think about me it warms my soul and my heart. For the sake of interest I asked my colleague who visited Australia in past about the prices for visa abroad. She showed me advertisement of a travel firm. I was impressed very much by the prices they set for visas to Canada. It was around three hundred fifteen US dollars. I thought at that moment that I will never be able to visit you at least during the nearest two years. I was sad. When I was on the way from home today I thought how to say you… I told you that there should be a complete trust between us and we should know each other enough… I'm a virgin… You probably think that I'm not modern enough and do not follow the pace of time. However I decided for myself, influenced by precepts of my mother and old Russian traditions, that I will have affinity only with a beloved. Sometimes I dream about you, however, it is probably shame on me to talk about this. I was dreaming about this all last night: we had dinner with candles and roses with you and then we went to a sleeping room… and began to love each other. Unfortunately I'm not familiar with sexual relationships. I watched only few movies. But now I have an unimaginable desire to open my heart to a Beloved. Excuse me that I'm so frankly with you, but I feel that you have to know everything about me before I would be able to visit you. My feelings to you are reflected in this poem . My love is like a burning flame Dying out until I know your name In my heart I'm crying out for you Unwrap my love, this you can only do Give me all your love and I'll give you mine And forever the two of us will combine I want to please your mind, body, and soul I want to be the only love you know I may be young, but my love is pure We both have lonely hearts, Together we're the cure I hold so many secrets I can only tell you But where is my soulmate, God just give me a clue For love we both know just what it takes We have to love, honor, trust, and communicate With you I must be united My mind will be at ease, My heart will be dilighted When I find you, into one we will be grown But remember, We all enter and leave this world alone I shall wait for your answer. Yours Elena.
Letter 5
My dear Eric, I need you very much!!! I love your last letter, which touches the very intimate strings. It is still in my heart and in my soul. It has charged me with very warm feelings and reached the bottom of my heart. I'm ready to exchange my life for a possibility to be with you. I'm alone here without you! The only things I have here about you are your letters, which I read a lot of times every day and which keep me in forces. I read them every time when I miss you. The reality makes me sad because I see that I cannot be with YOU NOW. I wish to be with you much more than I wished anything in my life before!!! It happened… You are the only wish which I may desire in my life … your caress… love… understanding… and honour!!! I LOVE YOU VERY MUCH, MY HONEY! I had no such a feeling before. I want to si want to say you that you are the one for me and the only person I desire to be with. Nobody will force me to change my mind. My emotions now are so strong… I DON'T WANT TO LOOSE YOU! We haven't met each other yet but when it will happen I'll tell you everything that is in my soul now. It will be the happiest moment in my life. Today I may only dream about this time. But I hope that it will happen and I will be the happiest woman and you - the happiest man in this world. Please, please write me as often as possible!!! I love you very much by whole heart!!! Nothing will stop me to meet you. A plenty of love from your favourite woman. Your Elena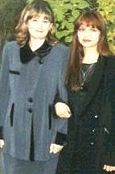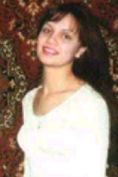 ---
Klaudia Istomina (Ekateringburg, Russia)
Single 39, American, Engineer.
I was contacted through www.match.com from ISTOMINA KLAUDIA ANATOLYEVNA one month ago after it she decided to come to my country and requested U$630 through ANDREY DANILUK General Manager or www.limur.ural.ru marriage agency in Ekaterinburg, the money was sent through Western Union, after pick the money up they disappeared.
I wrote several times to the agency but no response was received and I decided to go through Internet looking for and I found this page.
I´ve attached the first letter and the letter requesting money to this e-mail.
Thank you.
Cesar
Letters
Hi! I'm Klaudia. I am going to tell you a few words about me. Well, I was born December, 1, 1979. I finished a specialized english school, and graduated the university, the faculty of foreign languages. Now I work as a home teacher, I teach little children English. I write you from the agency because I don't have a computer at home. We have some Internet-cafe in our city but they are very small and computers are always busy. I live with my parents. My father is an engineer, he is 58. My mother is a teacher in a Primary school, she is 47. They are not retired yet. My father's name is Viacheslav, my mother's name is Elena. I have also got a younger brother, he is 13 now. My relatives are wonderful and very hospitable people. Now about myself. My full name is Istomina Klaudia Anatolyevna. I am slim, goodlooking girl. My height -1m73cm., my weight-55kg. What about my character I can say that I am calm, modest, artless. Sometimes naive. I am very faithful to those who love me. I am waiting for a true love and hope I will have a family of my own. I dream of a cosy house, a beloved husband and 2 children. My personal interests are music, sport, reading. I pay much attention to my body, and attend aerobic classes twice a week. The best way to spend my free time is to sit in a cosy chair with a good book or, what is even better-to cook. I adore cooking, and they say I've got good cooking skills. I help my mother to keep the house in order. You know, everything is spic and span there. I have got sewing and knitting skills as well. I have got a pet. It is a cat. Its name is Gurry. It is a real member of our family. When I was a child, my dream was to have a dog, but we couldn't afford to have a dog in such a small apartment. I am going home now. I hope to get a letter from you soon, with a photo if it is possible. I'll also send you some of my photos. Hope you'll like them. Sincerely yours, Klaudia.
Mr. Torres In accordance with your request we calculated the price to arrange a trip for Klaudia Istomina. The pack which includes 3-month Visa plus flight will cost $630 total. We will start preparing the documents the next bussiness day we receive the payment, the time limit required to prepare necessary documents is around two weeks. You can send the funds by WesternUnion to your contact who will pay to us then, or directly to us, to the name of our account manager. You will need to specify in transfer details : Russia, Ekaterinburg , Andrey Daniluk Sincerely Yours , Marriage Agency "Limur" Our Address Ekaterinburg, Vostochnaya 19 www.limur.ural.ru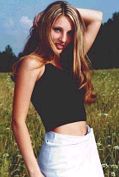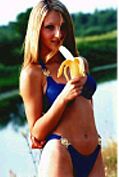 ---
Lubov Gavrilova (Orenburg, Russia)
email address was: "lubovgav@pochtamt.ru"
I am a 40 year old, divorced, white american. I was contacted by this person thru match.com member services (i.e. they were a member at some point as lubov12@match.com).
The letter writing ocurred over a 4+ week period. I even received a phone call while I was not home and they left a voice mail. The 10th letter or so resulted in the request for money in the amout of $290.00 USD. It was requested to be sent to: GAZPROMBANK 161 TURKESTANSKAYA STR ORENBURG 460021 RUSSIA LUBOV GAVRILOVA
She showed up on the blacklist site during my conversations with her.
Signed: Mike habanero69@yahoo.com
Letter 10
Hi my dear love Mike!!! I am very glad to receive your warm and lovely letter my darling. I know that our hearts will together always, because OUR LOVE IS ETERNAL, this great feeling connects the another people and us through a continents. My dear, my love Mike, as it seems, this feeling which includes a three basic feelings. These feelings are a trust, careful attitude to each other, and complete understanding to each other, sometimes even understanding without words,do you agree with me my darling? But not looking on that LOVE is very strong great feeling, it also is very fragile, realy my dear, because only one word or an not right action can destroy it and already anybody willn't can to restore this great feeling. Probably, you will think that a purpose of all my correspondence with you it is only desire to leave for America. Believe me my darling, it is not so my love, the fact in that when I began to write to you, I couldn't to believe what it is possible to fall in love through the Internet. I thank Internet that we found each other my darling. Only I have decided to try to do it and that from this it has turned out. We with you love each other very much and we should be together, because we can't withoiut each other my darling. I have learned much in the searches as we want to meet each other very much. My dear, I have a good news for us my darling Mike. My aunt Olga has said to my mum at last day that she has learned how much cost a visa and a passport. She called in embassy and there have said to my aunt Olga that it will be better for us, if I will have the visa of a tourist. This visa will valid during 12 months. It is one year my darling. With this visa I can travel till USA without any restrictions. The price of the visa, as my aunt Olga was informed in embassy, is 195 US dollars. Besides the process of registration of the visa costs 55 dollars. By the way my aunt as has taken an interest about other kinds of the visas, as to her have said, that there is a set of kinds of the visas. For example, visa of a bride. My aunt has thought that this visa of bride approaches to us, but her in embassy have said that this visa costs more expensively and its registration costs a lot of money. Therefore for us the visa B-2, it is the tourist visa, is better variant. I want to ask you my dear, that you will send me a money recourses on the visa. As probably you know an economic situation in our country, simply it is awful, and at school don't give the salary to teachers during a long time. Our government explains it to those that they simply don't have money. By the way I ask you my dear send to me 290 dollars. It is certainly large money, you probably have thought what is it more than the cost of the visa. But I ask little bit more because I still should go in Moscow and there I must live some time. If you will send me money recourses, it will be better for making through a system of Western Union. As to me my aunt Olga has said, it is the best and fast translation system, besides this sistem is a safe. When you will send the money, send it on this address, which is here: GAZPROMBANK 161 TURKESTANSKAYA STR ORENBURG 460021 RUSSIA LUBOV GAVRILOVA When you will sent me the money, it will be necessary for me that you must send me the an important information which from you required at a parcel of money. It is ten-digits, that is "Money Transfer Control Number" or MTCN. Besides write me your full name and your address. I understand that I already have your address, but I must will have the address which at you will asked in the system of Western Union. Without these data I can't receive the money which are necessary for my coming to you my dear Mike. I understand that it is a large money, but me any more on whom I can to rely and on this I ask you about your help with it. We with you love each other very much and we will together, simply I am sure in it my darling. I am waiting and I am dreaming for a moment of our meeting in your airport my Mike. I will cry in this moment, because it will from our happiness my dear Mike. I dream as we will live together my darling, to go for a walk, keeping for our hands my love Mike. I want that you will show me your native land, a places where you like to go for a walk and you like to spend a more your time. I want very to be with you my, I want it very much my dear, I love you and I miss you my love Mike. Thinking about you my darling Mike, Forever, your love Lubov.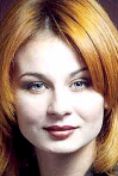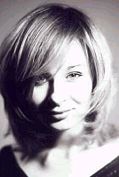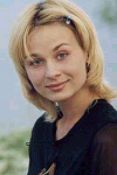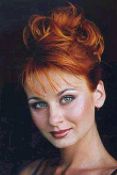 ---
Ludmila Shakirova (Kazan, Russia)
I am 34 years old with an ad placed on an internet site - and received this from my scammer. I have no children and am just like every other guy - trying to find companionship. This reply came to me on 11/26/01.
Letter
"Hi! My name is Ludmila. My age is 27 years, growth of 168 centimeters, weight of 54 kgs. I am very much interested in your data which I saw on www.singlesnet.com. I live in Russia, my trade is the teacher. My hobbies are sports (I am engaged in gymnastics, like to ski), listening of music and reading of books. I of the partner in life. I search for the person who might understand and grow fond of me. I offer from me the same. Send me please the address of your E-Mail and I shall send you my photo and more information about me. If you are interested in my data, please write to me this E-mail: ludmila02@pochtamt.ru I wait for your answer with impatience. P.S. I want to add from myself, that in turn I shall offer you mutual understanding, respect and love...
to see Natalia 56's profile go to: http://www.singlesnet.com/member/display.asp?member=511024"
She writes... "I do not remember you wrote whether or not, I can not save your letters, because them can read somebody another. My address Russia, 420024, city of Kazan, street of Gorkogo 24-6. But I think that it is not necessary to write to me because can steal The letter, and would not be desirable for me that someone knew about that about what we with you we think. I hope you me understand. I shall wait your letters and I hope that you will write to me soon. I think that Sometime we shall meet you. I would like to arrive to America, to meet With you to see as you live. I want it because I begin to understand that Between us there is something greater than the friendship seems to me what is it feeling Trust to each other, it seems what is it lovefriend, I seem that you Feel it." We have only written 4 times - and she has not asked for money - yet. Some clues to me that things were not right: - Every email told of a story of how rough she was having it - and my letters were encouraging - I was the rescuer of her emotions - I told her relationships take time to build - what does she say? I want to travel to USA to meet you - we are made for each other type stuff -She lives with the proverbial Aunt as her parents are dead -Computer access is difficult - but she writes at all times of the day -Her profile says she has brown hair and brown eyes - nope blondish with blue eyes. -every picture is marked #1, #2, #3, etc - but yet she has no way to save my letters and can not remember if she asked me for my address yet. -One letter she tells me she is telling her friends and aunt about me - the next our "relationship" is a secret.
Oh well - I am lucky to figure this out before I got burned - just thought you would want to see the new name. Feel free to e-mail me for original letters and so forth.
---
To send your own story, please click here
Click here to support Black List