Alena Nifateva (Kazan, Russia) aka Nadezdha Yaranceva (Murmsk, Russia)
hi on ur seite nowen as NADEZDHA YARANCEVA from MURMSK in oct.
Alena Nifateva (Kazan, Russia) aka Nadezdha Yaranceva (Murmsk, Russia)
russscam seite nowen ass NADEZDHA NIKITINA from VOLGAGRAD and angelica o last name


TO ME as alena nifateva
met her thru lavalife in jan. 29th. exenge e adress. after 4 leters (i am sory to delit them all)exept same i include... SEND her 2000us for tiket and visa..
on the aoirport she ask for 1000 more couse castoms wont let hr fly out of countrey!!!!
afte i deed not send any more she e mail me from KAZAN for needing 1500 for hr granys operation....
HR MOBIL PH NB 79600977348... hr adress in the leter.. svederov st 15 kazan
also OLGA IVANOVA AND OLGA PASHININA on ur seit WITH ALENA NIFATOVA!!i do hawe more foros from all of the girls!!!!

please let me no if u need any more!
sencerly boris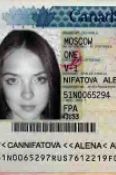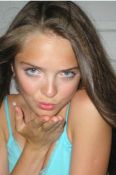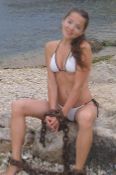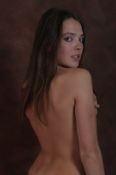 ---
Nadezhda Panchenko (Tambovskoe, Russia)
Hello, I am a 41 year old, divorced truck driver. I have a profile on true.com, where I am in the hope of finding a good woman. I received an unsolicited email on that site from a woman who's profile stated she lived in Jacksonville, Fl. After returning her letter I found out she lived in Tambovskoe, Russia. (first red flag- incorrect address in profile) I have continued conversations with her, until today, when she asked for money. I am still conversing with her, in the hopes of delaying her long enough for the FBI to capture her. I traced her name and found her in California. I do not have the first letter she sent, as true.com deletes emails after 60 days, however I will give you a couple letters, and some pictures of her. Her screen name on true.com is "maybe your destiny". I have reported her to that site also. Altogether I received 24 letters from her over a 2 month
period before she asked for the money. I have not yet heard back from true.com, as I just reported it, and I have not sent any money to her. I will attach 4 clear photos of her as well as a photo of her visa.
Letter 1
Mon Feb 06, 2006

Hi, Leslie! It is me, Nadezhda. The first thing, I want to do, - to say ''Thank You'' for your answer! I was sincerely glad to receive your answer, and I am very grateful to you that you have found time for writing to me. I sincerely hope that you still remember me. I have written to you the small letter, and you have answered. Unfortunately I could not answer you in time as I use not a personal computer, and I have access to this computer not always. Please, forgive me for inopportuneness of my answer. I do hope that your heart is open for new friends, because my heart is really open, and I'll be glad to talk to you. Unfortunately I at all hadn't opportunity to answer you instantly. I hope you are not offended.
Please, forgive me for my delay. I am very glad that you have written to me.
I know that right now I must write at least the most important things about myself. And I should admit that I feel uncertainty because I very much want to find the friend, but my desire is diluted with absence of any experience in dialogue via Internet. But I am sure that time will help me and you, if you feel the same. As you already know, my name is Nadezhda. And my nationality is Russian. To be honest, I was afraid that you will not write to me, being disappointed in my nationality and the residence. And if you think that cultural differences are the obstacle for friendship; if my nationality have saddened you; if the distance for you is the main thing in a friendship and relations, I'll try to understand you. But I sincerely think that for friendship there are no borders and
distances. That is why I want to communicate with you, and I sincerely hope that you too will be glad to have the female friend from Russia. Have you ever
been in Russia, Leslie? I live in the North-Caucasian area of Russia - in Republic
Kabardino-Balkariya. I live in small settlement Tambovskoe. Large cities which are located close to Tambovskoe are Prokhladnyi, Nalchik, Beslan, Pyatigorsk, Terek. Leslie, I am not the wonderful American woman who lives nearby to you, but I as well have the soul and kind heart, like any woman I have the tears when someone gives me a pain; I as well have a smile on my face when I am glad. And I hope very much that your interest in woman does not submit to distances and borders. Leslie, I am sure that presence of my picture in the letter made you look at my picture before you began to read my letter, am I wrong? (smile). Perhaps you are interested in the other type of women and perhaps my appearance does not satisfy your interest. But I hope that my appearance will be pleasant for you. My eyes are green. My height is 169 sm (I think it is 5,7 feet). My weight, if I'm not mistaken - 118 pounds. I am 30 years old. My
birthday is January, 10 1976. I got the higher education and the degree of
dental specialist. I work as the dental specialist (dentist) in small clinic.
Leslie, I feel that I should finish my letter because I even don't know if you are still interested in dialogue with me or not. But before I will finish, I want to tell you that I have written to you not for fun. And though I had strong desire to try to find the friend via the Internet, however I did not want to turn it into simply a game. I for the first time in my life try such a communication, and this decision is a brave decision for me. I have written to you and I am glad that you have answered, because if you have not answered, I don't know when again I would find enough boldness in myself,- to try to find the friend in such a way. I the usual woman, I try to enjoy what I have. But in my 30 years old I know this life, I know enough to understand that happiness is not always defined by things which surround us and which we have. I like my life, I have various things, I have own apartment, I have a profession, I have interests and hobbies, I have heart and reason. But I will lie to myself if I will tell that I am happy, because actually I need another. Not the material world makes people happy, at least for me it is really so. I could not find mutual understanding that is so important for me. And
I very much want to have the man, the partner and the friend of course. Friendship is above all because in my opinion the friendship is a base of
any relations. And I have sincere aspiration to try to find out more about you. I hope you have interest in our dialogue just as I. We have the chance to learn each other, to try to find the friend in each other, and maybe more. Who knows. But if you think that I am not worthy of you, and you have no desire to talk to me anymore, please, at least, write me about it. Assuming that you will write me again, may I ask you some questions? (Smile). Do you like your work? Where is your home? What kind of music do you like, and, in general, what are your interests, hobby? It is banal questions certainly, but wouldn't you like to know about me the same things as well? (Smile). And by the way, I will be glad to have your pictures! Therefore do not hesitate to send me sometimes your pictures! Thank you! I hope you want to talk to me and I hope to get your answer. I hope vainly? (Smile). With the best regards.
Nadezhda.
P.S. I have been told that our Internet is low-speed, so if you will send me pictures, please make your pictures not very much sizeable :)


Letter 2
Mon Apr 03, 2006

Hi, my Leslie.
I even do not know what to tell first. I simply hope that you will be happy!
The most important, finest news - I did it! I got the visa! I am very happy!!!!
I as well have found out that I will get vacation April, 15, 2006. I have been to the company that reserves airway tickets. I asked them how I can reach Dallas (DFW) and how much it costs. They have offered to me the ticket that costs $1119.80 USD. I asked them to find cheapest ticket, because this price is expensive for me. They have answered that they have a cheaper ticket and the beginning of the flight April, 19, 2006. It costs $867 USD. It was the best variant for me. I asked them to reserve a ticket. But they refused, because they can't reserve the ticket without advance payment. I must pay full cost. I have asked if I can pay a part of money now, and the other part later. They have told that it is possible, but I will be limited by term. And if I will not pay the full cost of the ticket within of this term, I will lose already nested money. I have agreed because it is the only chance for me, because I must give to anti-emigration
committee a data about my payment. By this moment I had only the concrete
sum of money which I had after all my expenses. I paid $ 500 USD. But it was not enough for them. In a panic, all what Elena and I could do - we pawned our gold earrings and rings and I got $ 93 USD. That is all I could do. The number of the flight on which I will get the ticket is 1325 Swiss International Air Lines
The time of departure from Moscow is 7:20 am. The time of arrival in Dallas is 3:35 pm. I will change a plan in Zurich (ZRH), number of the flight 37 American
Airlines. After this I will fly to Dallas, to you. I know that probably I simply must tell that I can't come to you because I haven't the remaining sum. I know that I promised to do all by self, and I was sure that I can. I did not want to ask you. But after I did everything I did, I cannot simply tell that I will not come to you. I have passed through so many difficulties, and I have overcome the most difficult. But all the same I have disgusting feeling that I could not fulfill the promise. I
am always ready to do all what is possible,- to fulfill my promises, but at the same time I understand that any person could get in such a situation. To get the visa I have spent much more money than I expected. But people were ready to help me only if I will pay them. I paid more than 300 dollars to get all documents, I paid in municipal committee, in the ministry. Even officers in army garrison have compelled me to pay for their help. I did not expect all this, but up to the last moment I was sure that I still can make everything. I expected that I can get a vacation payment. We get a vacation payment after ending of a vacation. I asked to give me this money now because I need this money urgently. But, at the last moment I have got the answer that I can get this money urgently only in case of serious illness or for example in case of death of the relative. I feel so guilty. I was sure that nothing can prevent our meeting.
But I must pay remaining sum. It is $ 274 USD. And I must pay money before April 6, morning. Otherwise I will lose my nested money and our jewelry will be sold out simply in vain. I know that I should not ask you, and I am very ashamed to do it. And maybe I really simply had to tell you that I can't meet with you because I could not provide my travel completely. But I cannot simply refuse our meeting because then all my diligence, forces, nerves, means will be spent in vain. I understand that for you it is too big sum to lend me. You are not obliged to help me. And 300 dollars which I have spent to get the visa, and 593 $ that I have given for the ticket are huge money for me. But I want you to know that
I have given everything not for the sake of myself, but for the sake of us, for the sake of you and me. And I was happy all this time. If you want to meet me, to help me to make our meeting, please, send money to the help before April 6, morning. I want you to be confident in my sincerity, that is why I send you the view of my visa. I want you to see the result of my efforts. I do not know if you want to help me or already not. But I have no other exit. I need you. If you can help me I will tell you what I have found out. Elena said that you can help me with the help of remittance system. So I have addressed to the nearest bank. I have been told that they use the system ''Western Union''. They have told that it is very convenient office for me; and this system works always and reliably. I give you necessary elements for sending money with the help of ''Western Union'':
Russian Agricultural Bank
Moskovskaya, 31a
Nazran, Russia 386100
for Nadezhda Panchenko.
In bank I have been told, that to get the money, I must tell to employee of bank
your full name, your full address, exact sum which I should receive and some
confidential numbers - Money Transfer Control Number. You will get this number
in your bank if you will send your help. Only with presence of all this information
I can get your help. I do not know what answer I will get from you. I very much am afraid that you will not help me. But I want to tell, that I really need you, and I simply can't endure the thought that I did almost everything, but I will not meet you. I understand that it is big money. I have given all my forces, but together we are stronger. I really ask you to help me. I will give you back all your money at the earliest opportunity. I have written you honestly and sincerely. Are you with me?
Your Nadezhda.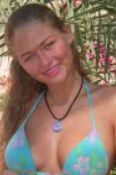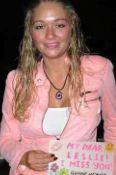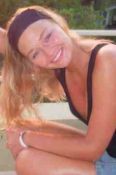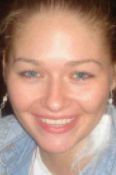 ---
Tatiana Erskaya (Nishniy Novgorod, Russia)
This scammer contacted ME through Yahoo Personals, and he/she originally had a profile with them. Contact began in December of 2005, and continued through March of 2006. I had been suspicious at the outset, but finally relented and sent $565 for the visa/passport process. The scammer used a fictitious travel agency called "Nishniy Novgorod Travel". As you will be able to tell from reading the messages, this one was very convincing. The U.S. Embassy in Moscow has confirmed that no one by this name has applied for a visa.

Message one (off-site from Yahoo personals):

Hi, my new friend!

I am sorry that I could not write to you earlier. I just had no any access to a computer. But now I can write to you regularly.

I am very glad that you have answered my letter. Thank you that you have found time for answer. I think that you have many questions about myself. I will try to answer them. I don't know what to begin with to tell you about myself. OK, I will try to begin. My name is Tatiana. In my childhood I was called Tanusha. My friends call me Tanya too. In caressing form my name sounds Tanechka. You can call me how it is more pleasant to you. I am 26 years old. My birthday is on the March 27, 1979. My height is 168 cm (5 feet 6 inches). My weight is 52 kg

(115 pounds). Probably you will be very much afflicted when you find out that I live not in your country. But I was disappointed in Russian men because they are very rough and they cannot really love woman and understand her. Therefore I have decided to try to find my love abroad. Recently one my girlfriend has got acquainted with good American man through the Internet and has left to live in the USA. She has helped me and has created this profile for me. Therefore in this profile all data are specified for me except for the country. Unfortunately I do not know how it change. But I very much hope that it does not frighten you, because I am the same lady like many other ladies living in the different countries. I am the same person with heart and soul. I live in the city of Nizhniy Novgorod. Nizhniy Novgorod is located in 350 kilometers from the city of Moscow, Russia. Nizhniy Novgorod the big and known city.

I began to get education in the secondary comprehensive school. After I finished it I entered the Pedagogical university. I have finished it perfectly and I have received a occupation of the teacher of junior school. Unfortunately I could not find work by my occupation because in Russia it is very difficult to make. Now I work in children's branch of small library. I work as the librarian. We have a little collective, but very friendly.

I shall have an opportunity to send you letters only from Monday till Friday, because I haven't got a computer at home. I use a computer at my work. On work I can use a computer almost freely. So it is more convenient for me to write you from my work. Though it too depends not from me. With a computer works another employee. I have not bad relations with her, but she can give me a computer only when she has a free time. For this reason I hope that you understand me.

I think that I can write to you letters at least once for two days.
My new friend, answer my questions, if you can:
1. Do you like your job?
2. What is your favourite film?
3. What kind of music do you like?
4. Have you ever had a friend from the other country?
(the friend on correspondence).
I thank you for your answers beforehand. My new friend, you may not answer these questions if you don't want. In my next letter I shall necessarily answer other your questions. I will tell to you what music and what cinema I like.

I send you my picture. I hope to you it is pleasant.
I will waiting for your letter with impatience.

Tatiana.

Message two

Hi my friend Kevin!

How your day? I hope you are glad to receive my letter because when I have received your letter I really was delighted. Many thanks.

I do not worry about your age. I specially search for the man is more senior than I, because I search for serious relations and I know That only adult people are capable of the present love.

At once I want to tell to you about my opportunities to write letters to you. I hadn't time to tell about it in my last letter in detail. I write to you letters on my job because I have no a personal computer. The computer is in an accounting department. Lady who works with a computer will sometimes allow me to use a computer in my interests, but only when this lady has a free time. It depends not on me unfortunately. But she promised me that I can write to you letters at least once for two days. I work five days in a week - from Monday till Friday. It is the standard established in Russia. On this I shall not be capable to write to you and to receive your letters on Saturday and on Sunday. But sometimes I should work on Saturday or even on Sunday. It occurs during audit and stock-taking of books. Maybe I can agree with lady who works with a computer that I could come in weekend for work to write to you letters. Maybe.

And something else. Me have warned that our computer has dependent system of sending of mail. My letters will be sent only after service mail which is sent two times in day - at midday and after finish of the working day.

Probable, my letter will be sent automatically after finish of the working day. Working day in our library comes to an end at 22.00, but my working day comes to an end at 17.00. Because I work in children's branch.

If you want, I can tell to you about my work. Only tell. Oh! I promised you to tell what music I like. Now I have some free minutes and with pleasure will spend this time to tell to you about my interests. I like various music. All depends on mood. I like to listen classical music. I like Dunaevski And Chajkovsky. I like to listen simply instrumental music. Such music allows to relax and have a rest. Under such music I like to think. I like to listen to guitar masterpieces of Joe Satriani. I very much like group Dire Straits. I like Pink Floyd.

They are not similar to anybody. It is great group. I like Madonna, Robbie Williams and George Michael and many others. In America many great musicians. I like many Russian musicians. For example Philip Kirkorov, Valeria or groups: Chaif, Splin. But you likely do not know them. I very much like cinema. In Russia create few good films. I like works of such directors as Tarkovsky, Konchalovsky, Mikhalkov. My favourite movies - Siberian Barber and Tired by the Sun. It's masterpieces of the Russian cinema. The American movies in Russia use huge popularity. The American movies is considered the greatest. I very much like the American movies and I like many American actors. For example: Gladiator, Brave Heart. Mel Gibson - good actor. I like films - The Sixth Sense, the Rainman, One Flew Over the Cuckoo's Nest, Gone with the Wind, Magnificent Seven, the Godfather, Groundhog day, The Scent of a Woman. My favourite actors - Bruce Willis, Al Pacino, Kevin Costner, Samuel L. Jackson, Julia Roberts, Tom Hanks, Demi Moore, Kevin Spacey.

My hobby, if it's possible to tell so - the English language. I have loved English long ago, when I studied at school. In Russia the program of training necessarily includes foreign language, as a rule - English, German or French. I have entered in group of the English language and I am happy that I made it. I very much like your language. After school, I continued studying of English language at the university. I like this language. It is a very soft and easily-memorized language. I learn the English language easily. At present I attend courses of the English language. I study your language within 18 years. I want to know this language perfectly. I know that now I admit mistakes, but I hope you won't angry.

What else to tell about me? I never was married and I haven't children. I am lonely and the reason of my loneliness not only in me.

However, I do not know if it interestingly for you. I live honestly, and it brings pleasure to me. I am optimist and I like to smile, because a smile - mirror of soul. For happiness is not required many things. Likely the main thing that does not suffice me now is love. People without love cannot be happy. But when near there is a close person whom you love, life becomes fine irrespective of where you live and what you have. But the loneliness fills a life with sadness. But I do not want to speak about sadness anymore. I am glad that I have an opportunity to write to you and I am glad that you write to me. And at present it really causes a smile on my face. I should finish my letter.

You have the big family Kevin? If you do not want, you may do not answer my question. I want to congratulate you on coming New Year. I think that I cannot write to you any more in 2005 therefore I want to congratulate you now:

Happy New Year Kevin!!!!!
I hope to receive your letter soon. Sincerely and with the best regards.

Tatiana.

Message three (setting the hook)

Hello Kevin!

I am frankly glad that again I have a possibility to write you. Today I saw my mother in my dream and thought that I have to tell you about my mother, because when I say about her - I tell about my family.

It is really so because I have never seen my grandfather and grandmother and I don't have brothers or sisters. I was the only one child in the family, and my family consisted of two people - my mother and I. I know nothing about the father. When to me there were 16 years ours the neighbour started to live from my mum. I named his uncle Sasha. All was good, but then he has left from mum to other woman and has moved to other city. I too do not want to recollect him now. Now you will understand why. I really feel great proud when I say about my mother because she was a very good woman. But together with this, every time the recollections about my mother cause tears and I can't keep them. My mother died when I was 19 years old. Two years before her death my mom has damage in road accident. She was standing in the street and she was knocked down by a car. Probably the driver was strongly drunk, because the witnesses said that the car moved by zigzag and suddenly appeared on pavement. As a result of collision my mum was paralysed. She spent three years in the wheelchair. I looked after her did all that was in my forces to make a life for which she was fated since this moment - easy and joyful. I spent little time with my friends and practically all my free time I spent near my mother. I was crazy happy when mother smiled, because she smiled very seldom. She was ashamed of her helplessness. Every time when I was going home after school I looked at the window and every time my mother met me.

She was looking through the window and smiled. It happens always. She met me every day and never forgot. That's why I felt alarm at once when 7 years ago I looked at the window and didn't see my mother there. I understood that something is wrong. I rushed home with tears in my eyes.

When I oped the door I understood that I stayed alone. As usual my mother was sitting in her chair with the smile. But she was dead. I remember how I stretched my arm and touched her pulse. It got dark in my eyes and my feet didn't obey me. I couldn't stand. I thought I would go mad. I have felt that I lose consciousness and lain on the floor. I sobed and couldn't quiet down. I couldn't imagine that I will live without mom.

This was the person I lived for. All I did in my live I did for her. She was such a good mother. She taught me everything I can do in this life.

My mother dreamt to bring me up as an honest and decent lady. I was the only child and mother gave me endless love. And I tried to do all to be worthy daughter, to be worthy her love. And I hope that I became such a lady as my mother wanted to see me. Now I appreciate the difficulties of that time in a different way. Difficulties train the character. I lived without help and support, I went through different difficulties about which I don't want to speak. But I have gone trough these difficulties and remember this I feel that everything I have done correctly. My mother always told me that one should look at difficulties with smile not mentioning that there is a shout of despair in the throat and there are tears in eyes. One should be strong and proud - as my mother was. Forgive me that I have told you about this so in detail. But I say about my mother seldom. But when I say about her I can't do it in couple words. I loved her very much and that's why I told you little things about her.

Forgive me. I decided to share my recollections with you as with a friend, because I didn't speak about her with anybody for a long time.

Forgive me that my letter is a sad, big and uninteresting. Simply when I begin to say about my mother I can't stop. But I promise not to write such letters anymore.

Thank for your photo, it's very pleasant to see it.
Is important For you the nationality of the person if this person - object of your sympathy? What makes you happy?
I have to finish. Sincerely with best regards.

Tatiana.

Message four

Hi, my dear Kevin!

I hope you not against if I say so.
Thank you for your attention to me. From day to day I feel more necessity to get your letters. My mood has become better again when I have got your letter. I should say that when I have good mood my small clients receive more than good books(smile). So smiles and knowledge of our children now depend on your letters (smile again).

By the way, when I came to work today my mood was bad, because my girl-friend fell ill and now she is in the hospital. The saddest thing is that she has birthday today. She is 30 years old today. Unfortunately she will spend her birthday in the hospital. But have already talked with the doctor and I will be allowed to spend the evening in the her chamber. In the evening I will bake a cake, buy balloons and go to the hospital. I want very much that she have good mood on her birthday. This my best friend. By the way, she works with me in the library. As matter of fact I have only two real friends - Elena and Natasha. Elena is that lady who is in the hospital. Natasha has left to the North for three months.

Her grandmother lives there. My friends are not married too. We are friends for 20 years already. Elena and I are like sisters. Elena and I like to walk. Usually we walk in the park. But also we like to spend time in Elena vegetable garden. She lives in an old wooden house. I don't know if you have seen such houses. This are the houses which were built before the second world war, in the fortieth years. These are very old houses which don't have bath and running water. So people have to take water outside in the well or in a pit. In modern world such conditions seem very terrible, but this is really so. We like to spend time in Elena vegetable garden. There she grows potato, tomatos and cucumbers not to buy them in the market, because in winter the prices of these products rise very high. Every winter Elena and I make a big Snowman by big snow balls. We make a carrot instead of nose and potatos instead of eyes. It is very funny. All neighbor's children come to see it. First time we made such a Snowman 16 years ago. Since that time we do every year. This is a tradition for us. We pour it with water to cover with ice. So it stands for the whole winter. I like her village. Many people in her village know each other. They have little buildings - maximum 4 floors. Elena says that she wants to live in a big city. I don't know where it is better. Big city is a big traffic, fast rhythm of life, garlands of fires, lightning shop windows, high buildings, fountains, cinemas, parks, attractions, theatres. It is wonderful, of course I like it. But her village is a fresh air, a lot of trees and birds, silent and comfort no hubris and vanity inherent for big cities. There are a lot of small and large lakes and rivers. The places are very beautiful. If there were no criminal the place could be considered as a paradise. But alas, the criminal in small cities, as well as in the big cities is an integral part our life.

Unfortunately criminal in Russia is situated on a very high level. But I don't want to tell about sad things.
Did I tell you that I can play violin? I like to play violin. One famous musician said that a woman and a violin are created the friend for the friend. I agree with it. I play on a violin when on my soul it is bad when it is good also. The violin helps me in my loneliness. I play on a violin in my home every evening almost. I compose music a little even.

You love play on a violin? I have to finish my letter. I don't want but I have to. Today when I will come to Elena we will speak about you. She likes to ask about you and I like to tell her. I wanted to ask you that you do Kevin when on your soul poorly or well? What was the best gift you got and from whom?

Sincerely yours and with best wishes.

Tatiana.

Message five

Hello, my dear Kevin!

Dear Kevin, you should understand that it is very difficultly for me to arrive to you because it costs rather big money for me and I do not earn so much that I can save so much money soon. Therefore I should be sure that you approach me that I began to search for necessary money for trip to you. But I hope that we shall continue our dialogue because I nevertheless hope for our meeting.

The day is wonderful today and the weather is good. The sun is shining all the day. And what about your weather? May be today after work I will go home by foot. I like to walk along the street and to breath fresh air, especially when the weather is good. As a matter of fact I don't want to go home. It is very boring and lonely at home.

Sometimes I don't mention it, but sometimes when I come home with good mood, I want to talk very much, to share thoughts with anybody, to have fun. But my flat is empty and I have to be in full solitude. And my good mood disappears. I simply sit down in an arm-chair and look at the window. And when the silence deafen me when I hear as my blood flows in my veins, I hear movement of my eyelashes, at that moment becomes unbearably and my heart compresses. I don't know how to struggle with it.

I can listen to music or read a book. But in some moment I understand that I just deceive myself. In fact I want a beloved person to be near me, with whom I could spend evenings, to meet morning, to speak about yesterday and to dream about tomorrow day. I want to walk and to feel a strong man arm holds me. I don't want to cook meals only for myself. I want somebody to appreciate it. But enough about it.

I began writing the letter in the morning. Now it is 5 p. m. already.
Today I again shall go to Elena when I shall write to you the letter.
I hope she is better today. Yesterday she was very glad, when I have come and have wished her happy birthday. We ate a pie and talked. By the way, about you also. I told to her about you. You are not offended on me for it? She asked to tell to you Hi from her. I talked with doctor and he has told, that nothing terrible with Elena and she will soon recover. I am very glad to this.

Can you imagine? I have just served the little boy. I asked him:
What do you dream about? He answered that he dreams to become a grownup because grownups already have read many books and know much and they should not read more. It was so funny. I often remember childhood.

I always dreamed to become a grown up as soon as possible.
As every child I completely believed that grownups don't have problems at all. I dreamt in the childhood and I dream now. Of course, the world of dreams is an illusive world. We live in a real life, so we can't to sink into the world of dreams and phantasies for long. When a dream becomes obsession, it can bring only pain and disappointment.

Practically dreams do not always realize. It happens that you use all power, all aspiration to make the dream come true. But as much you try, not all in this life depend on us. When the dream for a long time does not come true, as though you did not try, dream ceases to be that star, which was for you lighthouse in ocean of the life, which illuminated your way. But anyway, I think that it is impossible to live without dreames and hopes. When there is a dream, the life is filled with sense. The dreams are those things that do us people that distinguishes us from the whole rest alive world. The dreams contribute variety in ordinary and grey life. The dreams force to think, analyse, choose and come to a conclusion. The Faith and Hope - an eternal satellites of our lifes. And regardless of what waits you at the end, joy of the victories and subordinated tops we remember better, than disappointment and pain of the defeats. You agree with me?

I am surprised that I write you all this. I have never had a person, with whom I could share my thoughts. But now I have found you, and I am very glad. Forgive me for my frankness. If I said something superfluous forgive me please. Do you like when your friends come to your home? What clothes do you like the lady wear?

I will wait for your letter with impatience.

Tatiana.

Message six

Hello my dear Kevin!

I am happy that you have written to me!!!
I am very glad that you have written. Many thanks. You have again raised my mood and have placed a happy smile on my face.

I forget to include these picture in my last letter!
By the way Kevin, today I went to job being absolutely confident that you write to me today. Earlier I always went with an thought that you probably yet have not written, but today for the first time I went with an thought that your letter waits for me already. I went on the street and I smiled. I could not hide my smile. People which passed near to me looked back on me. Ladies in Russia smile rarely, because life is filled with different problems, cares, difficulties and obstacles. All this prevails over little fortunes which the lady has in her life. In Russia the lady stands on the same stair as the man already for a long time. She can do the same work as the man can. Very often In Russia the lady does the man's work - the heavy physical work. In the 19th century one Russian poet wrote about Russian woman: "Russian woman can enter in the burning house and she can stop frightened horse running towards her".

The only thing she lacks is simple warm and caress, which she wants to receive from a man. This is the problem of Russian men. The Russian lady does everything for the man but doesn't get anything from him. All what she needs is at least a couple of tender words and gentle touching of his hands. Is it really so difficult? Is it really difficult to present your lady a romantic evening and a supper with candles? In Russia as a rule such gift give lady for a man, but not a man for lady. When a woman carry heavy bags in the street no man will help her, he will only turn his look away and go farther. That's why the Russian lady never feels happy at her heart.

You say that I am beautiful. In Russia I am not considered like a beautiful lady. Russian men, practically all of them, usually treat to ladies disrespectfully. They consider that woman only have to work, to cook, to wash cloths and entertain the man when he wants. For the Russian man it is a usual thing to offend a woman. I like to cook and to wash cloths but sometimes I would like to receive simple caress, love and attention. I don't want to offend all the men. Of course there are good men in Russia, but there are few of them. Men frequently speak dirty words (not normative lexicon) when speak with lady and consider that in it there is nothing bad.

I had boyfriend. We had good time together. He was kind. But he liked to drink. When he got drunk he became an absolutely other person. He talked with me with bad and dirty words. The time passed and his love to alcohol became a habit. He became another person - rude and evil. Has taken a great interest in beating me, frequently struck and knocked me by hands and the next day he smiled and talked with me as if nothing had happened. I began to be afraid of him and I have left him. My soul was wounded very much. After this I couldn't make myself get acquainted with another man. Now I don't trust Russian men. I am afraid to give my love but get in lieu thereof the roughness.

If you have disagreements with lady, you can apply roughness?
Do you capable to transform quarrel into the peace, pleasure and a smile?

Your Tatiana.

Message seven

Hi my good friend Kevin!

How your mood? I hope that up to my letter your mood was fine, but after my letter your mood became superfine (smile) Likely I too self-confident. But I am happy again because I have again received your letter. I so waited this minute, when I can write to you.

Tomorrow difficult day waits for me. Tomorrow I again shall go in orphanages for children - orphans. I did not say it to you yet. But it happens only once a month.

Two years ago our library have written to Ministry of Education the offer to allocate the automobile that we could go in orphanages for children - orphans and read there children's books and allow free-of-charge books for children in these orphanages. At that time me and Elena have consisted in society of volunteer help weak and ailing people. This offer was approved and now we already visit more than fifty orphanages in our area. Unfortunately tomorrow I will go without Elena. On this it will be difficult day.

We became friends with all children and all children love us very much, because also we visit this orphanage in the days off to give help of various sort. The state allocates very few money for the maintenance and contents of orphanages. Buildings are very old. But children do not have anybody to help them and to give them financial support. That's why some people voluntary render the feasible help. We help to repair rooms.

Many walls do not have even wall-paper and stucco. The floors and beds are very old. The conditions are terrible. The meal is awful. The children practically have no toys. When I look at all this there are tears in my eyes. My girlfriend and I help to do repair. We glue wall-paper and paint the windows. We bring children new toys. You cannot imagine how children are pleased when we come. And they are glad not only because they wait for new toys, they wait for us. They require kindness and caress very much. Again I write too in detail. Forgive me, please. I simply wanted to tell that I do not know if I can write to you tomorrow.

Maybe I can write, but only some lines because I will not have time.
Oh Kevin! I should go.
Sincerely and with the best regards.

Your Tatiana.

Message eight

Hi my dear Kevin!

Many thanks for your attention to me. I am really madly glad to receive your letters. I am really glad that I have found you.

I am a Christian. My mother has brought up me very religious and believe in God. Though I go to church seldom I give the large value of religion.

I should tell to you that I have ocean of emotions and sensations which I had no in my heart before. And on this, my reason and my heart say me that I should answer by sincerity your constant sincerity. My heart and my reason says me that I should tell what I feel now because it is a part of our friendship and I should share it with you. I should tell that it was required two days to write and think over this letter, because I wanted to say just the right things to you. I didn't want to offend or upset you in anyway, and it really bothered me that saying something wrong may do that. I normally speak directly from my heart, and I am right now, but sometimes, words must be carefully chosen. I feel somewhat lost when I have no opportunity to use a computer to read your letter. In my soul, I feel contentment and joy when I think of you.

I have never done this in my life, (tried to initiate a relationship halfway across the world), and I might have much to learn about how to proceed, but I am more than willing to learn whatever it takes to succeed if that is your desire as well. I also believe that couples should be the best friends possible, which trust and share with each other everything that they feel. I do not know if my word and thoughts make sense to you, and I try very hard to put them in typed words that you will feel and understand. I believe in God, and I believe that I have been put through trials to prepare me for meeting a man with whom I will spend the rest of my life loving, to better appreciate him, respect him and cherish the love, that he would give; only asking that I return the same. I hope that my words and letters are not boring to you, but they are much more than mere words, they are my thoughts and feelings, and I send them out to you. I very much desire that you find it in your heart and are comfortable with sharing your personal feelings with me, I wish to know you on a more intimate level, I would like you to share your dreams, your hopes, your feelings of the heart with me, I truly wish to connect with you on a level that goes way beyond mere friendship. Please do not think me foolish for thinking these things, I believe that in order for anything to succeed, you have to be honest, and that is what I am doing with you. Could you close your eyes for just a minute, and think and dream of what a life we could share, what it would be like, the fun of learning each other. I really believe that dreams do come true for people which dare to believe in dreams, because if they believe in them hard enough, dreams could become in reality. I guess that you are shocked that I feel this way, but here, where I was raised, the gift of true love from a man is something that is more similar to a Mirage or self-deception, rather than mutual feeling which two enamored people can give each other.

I hope that I am not rambling on with my words. I have so much that I wish to share with you, and each time I write to you, I feel there is never enough time to say everything that I want to say, and I always feel that I have forgotten something important that I wanted to share with you. Kevin, when I speak of you and I think of you, it does not matter for me what anyone else thinks. I want to tell that you are very beautiful for me. I mean, I find that you are not only attractive as a man, I also speak of the beauty that is within you, beauty of your internal world, and alas, this particular type of beauty is very special and rare. Most men have only appearances, but not have beauty inside, and this is where true beauty is. This, is that for me is the most important and significant in all limits of my character, my soul and my consciousness. Your words spoken to me with so much kindness and care, they express the beauty within you. I think that you are truly handsome, the essence of what beauty should be, and there is nothing that anyone could say to me that would compel to change my mind even a little bit. I want to reduce essence of all my letter only to one thought. I do not know if I could clearly explain all my thoughts and feelings, which overflow me now, or not. I want to tell that I feel, we become very good friends and I really enjoy our friendship. I aspire to learn you more and I dare to hope that you suppose a thought that our relations can develop more than it enough for simple friendship. I for a long time thought of your invitation and I think that it is possible but we should take more time for this purpose. You should understand that it will very serious decision for me. I should save money for trip rather long time and I shall begin to do it now. And I hope that we shall communicate and learn each other more closer during this time.

It is that way which I feel. As always I hope that my letter finds you in good health and spirits, and I hope that every yours wish you have comes true one day. I will look forward to your reply as always with anticipation and impatience....

With tenderness,
Your Tatiana.

Message nine

Hi my soul Kevin!

You make me happy more and more when I receive from you letters. I am really very glad to this. You do not forget me. It is very a pity, that I cannot read these every day.

I was very much touched with your letter. Thank you that you are with me.
It is very a pity for hearing that you are sick now. I hope that you will be healthy soon. Please write to me about your health because I worry about you.

I want to describe to you my day completely, since morning and till the night.
At 6:30 rattle my alarm clock. I do not love my alarm clock. Because it so loudly rattle, that each time I jump as scalded. I rise with good mood because in dream I saw you.

At 6:35 I go to a bathroom And I THINK OF YOU! I wash and I clean a teeth.
At 6:45 I dress my sports suit, I go on street And I THINK OF YOU!
I jog. I run in the mornings always when it is not cold to support myself in the good form. When in the street coldly, I sleep till 7:00.

At 7:20 I cook a breakfast, as a rule strong tea or coffee and a sandwich. I drink tea and I THINK OF YOU!
At 7:30 I go to work. Usually, if weather good, I go on foot And I THINK OF YOU! I like to go on foot since morning. Air clean and fresh. To job I come vigorous and cheerful.

At 7:55 I go to a cabinet where works my girlfriend . As a rule she already on work at this time. If there is an opportunity I receive your letter. If the opportunity is not present I receive it later.

At 8:00 I start to work And I THINK OF YOU!
At 10:00 I go on street and I THINK OF YOU! I breathe fresh air of 10 minutes and come back to work.
At 12:30 a dining break. I go home for a dinner And I THINK OF YOU! I reach up to a house by a bus.
At 13:00 I eat and at 13:10 I go again for work And I THINK OF YOU!
I go by a bus but I abandon a bus earlier, than it is necessary, to again take a walk on fresh air And TO THINK OF YOU!
At 13:30 I again work And I THINK OF YOU! (though in my work is impossible be distracted and think about something another except for

work)(smile)
At 15:30 we with my employees do a small break and we drink tea for have a rest. I was not capable to drink tea because I THINK OF YOU!

During the working day when there is an opportunity I answer your letter.
At 17:00 I stop work and I finish to write the letter to you.
At 18:00 I go home. I go on foot, slowly. I feel itself perfectly because I THINK OF YOU!
At 18:40 I take a shower and I imagine that YOU WITH ME! (Smile)
At 19:00 I have supper, alone, but I smile, because I imagine that YOU SIT OPPOSITE TO ME!
At 20:00 I go for walk with my lady-friend (but it happens seldom).
We walk in park. She thinks Where is possible to buy ice-cream, BUT I THINK OF YOU! If I do not go for walk, I listen to music, I read the book, I watch TV, I knit, I make various homework And I THINK OF YOU! (of course not all simultaneously)(smile).

At 23:00 I lie down to sleep. Usually I fall asleep very quickly because I THINK OF YOU!

Only do not think that all my days pass so. It is an approximate variant. Every day passes on miscellaneous. But is that peculiar to each my day: IT'S MY THOUGHTS OF YOU KEVIN!!!

Your and only your Tatiana.

Message ten

Hi my love Kevin!

Thanks you for attention and care of me.
I very much would want to continue your dream but unfortunately the dream cannot be thought up. Dreams occur irrespective of us and in it there is a best side of dream.

Today I speculate about you and about me. It so is surprising. As a matter of fact we live on the different sides of our planet, but we are so similar. I never was even outside of my country. To travel abroad for thousand kilometers from a house for me in general outside a reality.

I cannot imagine it as though I not tried. And always, as likely many people never seeing anything except for native house, I console myself by thought, that you have the same blue sky and the same life. Maybe life in your country is more cheerful and rich, paints are brighter and the summer is warmer. But also as here, people cry when they feel a pain, people suffer when lose close people, women in torments give birth to children. It is identical everywhere. You and I have the same cares and problems. Every day I try to imagine that occurs in your heart, do you worry or not, do you think of me or not, do you imagine us or not.

It is so unusual to me, and in same time I feel so conveniently as if I know you the whole eternity. And I am sure that it not accidentally.

And it is not important what waits for me in the nearest future, I know that I already have found a remarkable, kind and good man and a friend.

And if I will see him, if I meet him and I can look in his eyes, I can tell to him everything what I cannot tell in letters, I will be madly happy. Now, today, this minute not important, where will bring me this way. I know that it is true road. I live not by the future - I live today, but today I do not live by bright and happy life.

I think I should change this. It can change if we shall develop our relations. I hope that you are ready to this too. I think that it has come time for us to think of our meeting. I have really fallen in love to you and it becomes very difficult for understanding that my love is so far from me. Please think of it now and write what do you think of it in your next letter. I want to answer your postscript. I long thought of it and I want to tell that I really do not want to have any other relations except for these relations with you. And we should meet each other to learn each other closer.

Kevin, if we shall meet would you like fishing with me?
Unexpected question? Simply I have written a first thought which came in my mind. I really like to fish. But I do not love winter fishing. You probably did not hear about it because you have no cold winter. The women of your country love fishing? Earlier I fished frequently with Elena .

Maybe for you it sounds unusually. I never used true fishing rod. I simply took the long stick and fastened fishing tackle with the float to a stick. Kevin, what you shout when the fish seized a worm? Russian

shout: "PECKS!!!! " It is my favourite moment in fishing. If a fish for a long time doesn't peck, I lose interest. I treat this occupation not so seriously like a men. If the fish long does not peck, I lose patience.

But when pecks well, I have big passion. When I pull out from water a fish on a hook, I laugh and I shout with pleasure, as though me tickle.

Are you ticklish? I very ticklish and if I am afflicted or have bad mood, titillation - the most reliable way to force me laugh loudly up to tears.

I think you should know it though I should tell that if you will tickle me, I will resist, I will kick you and I will pinch you with wild laughter of course (smile).

I should finish. I will wait your letter with big impatience.

Your Tatiana.

Message eleven

Hi my love and my soul Kevin!

I received your letter and have understood as far as strongly I waited for your letter. One more day has passed and it means that less and less time remained up to our meeting. Anyway I hope for it. I believe by all my heart that we will meet and it will be delightful.

So how do you think we can meet? Do you have any ideas?
By the way, I just talked with Elena and she said that acquaintance with you has changed me. She said that I began to laugh frequently and spend near a mirror of more time than usually. I do not notice it in myself. But Elena sees all. I must tell that she is very glad that I became such. I have blossomed like a flower under warm beams of the sun.

And it is valid so. I feel constant pleasure in heart and even when I alone at home. Elena said that if I will meet you she will be happy not less than I.

In relations with lady are you a dominating part? I have in view of - do you like more to be the leader and to make all decisions personally or you like to discuss questions with lady and to make a decision together?

OK! I must go. But I shall look forward next time to receive your letter again and to write to you.

With the best regards Tatiana.

Message twelve

Hi my lion Kevin!

Probably you want to ask a question why I named you Lion? Now every day and every night you - in my apartment. You do not understand? OK I will explain. I have the big soft toy. It's the big lion with a long tail and with dense mane. This lion is so charming. It's only one toy I have and I love my lion very much. Elena always asked me:"What is his name?" I constantly thought what name to give to him, but could not to think up.

Elena offered many names, but any name was not pleasant to me. I do not know why. But yesterday when I went to bed as usually I have put my lion near to me. I looked at him and think of you. And I have told - Good Night Kevin! And at this moment I have understood that I have found the best name for my lion. This name - Kevin! I was so glad. This name so combined with my lion! Now he always near to me. I look at him and I think of you. It so is amusing. Today I have told about it Elena. We laughed long time. She has told: " It is good that your toy - a lion. If your toy would be an ostrich or the elephant, hardly you would give to such toy the name Kevin! " It was very cheerful.

By the way, to write this letter I has put many efforts. Do you want to know why? Anyhow I will tell to you. Today I for the first time was late on job. I always wake up when my alarm clock calls. But today I did not hear an alarm clock, probably because in sleep I saw you Kevin. I woke up with a smile on the face. But when I have looked at hours, I began to laugh very loudly, because I never slept so long time in the morning. Usually I wake up at 6:30. In job I must arrive in 8:00. But today I have woken up at 8:20. I was quickly dressed and had not breakfast at all, because my boss does not like when workers are late for work. I very much hurried up. I ran very quickly along the street, and when I already came nearer to library, I have stumbled and have fallen.

Can you imagine it? I lay in the middle of street like a starfish, people go near to me, but nobody has helped me to get up. And I have thought, that you Kevin necessarily would help me. I strongly injured a knee and a hand. When I have come in job, limping and scraggly, Elena has asked me:"What's happened?" And I said:"I saw in the dream Kevin!" It was so funny.

Now I feel pain in leg and in hand, but I write to you the letter and I smile.
I am afraid that if I will dream of you frequently, I will be compelled to lie in hospital or in fracture clinic (smile).

I am very glad to see your answer to my last question on acceptance of decisions. I also very much would like to communicate with you in " real time "

but unfortunately I have no programs like Yahoo Messenger or AOL Instant Messenger or MSN Messenger. if you will write to me your telephone number that I shall try to call to you from the telephone company as soon as I shall have means for this purpose.

So you want that I arrived to you if I have understood you correctly. I can learn what it will be necessary for arrive to you if you want. I think that I can find out it soon and I shall look what I could do for it.

I hope to see your answer soon.
I should finish.
Your Tatiana.

Message thirteen

Hi my dear love Kevin!

I loved your old photo. I have no so old photos in general.
I can listen casette tape but I can not listen a compact disc.
I am so glad that I all the same have had an opportunity to write to you the letter. Today at 15 o'clock I searched for the book to the boy. During this moment all electric illumination suddenly was switched off.

Completely in all a building have disconnected the electric power. Our storehouse of books practically has no natural illumination. On this our storehouse became very dark. The boy has been very much frightened. A boy was 9 years old, but he did not cry. He simply said that he does not want to go in school tomorrow with unprepared by homework. I have decided to finish search of the necessary book. I have addressed to a Elena and she has brought the small flash-light which worked with battery. She has helped me. I has found the necessary book.

The boss has let off home all workers because was informed that there are problems with electric wires and the problem will be eliminated not soon. But I have decided to remain and wait. I thought that if a problem will be removed earlier, I can write to you the letter. And I was not mistaken. Several minutes ago an electricity was included again. By the way, Elena has remained to wait for result with me. She worried as well as I. When the repairman tried to correct malfunction, I every minute asked him: " When you will finish? Soon or not? " And when his nerves were on a limit, he has shouted: " If you will not shut up, small problem can turn to catastrophe" (smile).

I am glad that i could write.
I send you my hot kisses.
Elena sends you Big HELLO!
With all tenderness.

Tatiana.

Message fourteen

Hi my love Kevin!

I am so happy. I so waited for this opportunity to write you.
I must tell to you what happened today at night. Today there was an awful night. At night when I already slept, I have heard some noise.

Someone tried to open my door. I have heard that someone tries to open the lock in my door. I was frightened very much. I did not know what to do. I got up, but couldn't said any word. I was frightened very much and afraid to come near to door. Legs didn't obey me. Then this sound has disappeared, but one who was behind of door apparently started to try to break a door. The tree crackled and crunched. I have begun to cry and did not know what to do. I always considered myself like a courageous lady, but during that moment I was in confusion. The door already has almost opened, because the door's skeleton already was broken. But I stood like petrified and could not even shout. But then suddenly all has stopped.

Probably one who tried to break my door was frightened by something and simply run away. I sat on a bed and have been frightened very much. I have included a lamp in a room. I knew that if someone will want to penetrate into my apartment, I cannot call somebody to the aid at all because I at all have no phone. The door in my apartment is very old and not strong. Neighbours never will go to help because in our region the robbery of apartments happens very much frequently. And not only when owners outside of a house but also when somebody in home. It is enough to open a door. We frequently hear by radio of the warning to not open a door to strangers. Basically criminals - young guys who only 16 - 18 years old. Many of them - addicts. They at all do not choose rich - whether apartment, or not rich. They take away everything, what is possible to sell. Even old clothes. They have special metal mounts which insert between a door and door's skeleton and break the door. I was frightened as never before. You do not represent, as it is terrible to live, when anybody beside is not present and nobody can protect. I have felt completely defenceless. I thought of you. I thought, that you now there, far, and at all do not know, how I am frightened. I lain in a bed with included lamp and thought of you. I could not fall asleep this night any more. It was bad night. But now everything is all right.

Please inform me when you will be ready and will want our meeting because I very much want it. To be here so far from you is very hard for me.

I shall finish my letter.
I send you all my tenderness Kevin.
I kiss you 1000 times.

Your Tatiana.

Message fifteen

Hello my prince Kevin!

I write to you the letter and I smile. I am so glad. All time I think of you and I can not concentrate my attention to something else.

Yesterday my neighbour has helped to repair my door. He has made it after I have given him money for it. Now my door became more strong but I am nevertheless afraid to remain at home alone. In the afternoon my girlfriends come to me but they cannot remain for the night. I am very disturbing sleep at night. I wake up of the slightest rustle. But I hope that this horror will end soon and I will be together with you. I am sure that you can protect me.

Today I went to the tourist company and learned all about documents.
I shall require the visa and the passport to trip to you. I can do it through the tourist company. It will be much cheaper and faster than if I shall do it myself. But it costs 565 $! It is very big money for me and I can not pay it myself. If I shall save this money that it will occupy about one year.

I also asked about the airport. If I shall fly to you that I shall do it from Moscow.
I understand that I should leave my girlfriends and my native land. But for the sake of you I am ready to do it! I hope that we shall find a way to meet nevertheless.

I want to tell to you about my dream!
I want to rise with you in a balloon and to fly in the sky. The balloon - it an embodiment of freedom and dream. It is the invaluable gift sent to us to see the Earth from height. We will fly by a Air ball, I do not know where, I do not know what for. Under us will swim the seas and the countries. And we will fly at will of a wind at boundless ocean.

I want to find with you beautiful lake, small and unknown to anybody.
Water will be crystal-clear and transparent. Nobody will be there. Only you and I. We will take off clothes and will go in water. Water will gently pour us by cool wave. We will swim and keep our hands. We will plunge into water and will kiss. We will find a small waterfall and we will stand under stream of water. We will enjoy. And above us angels of love will soar.

It is impossible to wait, when your dream will fall to you from the sky. It is necessary to go to the dream. It is necessary to clear and build the road itself. If in heart there is a belief and dream, if in heart there is a love and hope, it is necessary to achieve the dream by all means. I always go to the dream. I do not sit on a place. In my life there were very few light moments. On this I try to make everything that my dreams have come true. I understand that now it's only dreams. But these dreams brighten my life. I hope that yours also. And I hope that these dreams become a reality soon. I love you Kevin!

With tenderness Tatiana.

Here's where the fictitious travel company comes in:

Message sixteen

Hi my soul Kevin!

Now I have a free time and I write the letter to you. I cannot think of anything every day, except for you. I hope you also think of me.

Today I went to the tourist company. They have told that you can contact to them through e-mail: nizhniy_travel@mail.ru and to learn all that you want.

Unfortunately they have only one telephone operator who can free to speak in English but she has a vacation now therefore they not cannot call to you.

I hope that you contact to them as soon as possible and learn all what is necessary for you.
I hope that we can be together soon and it will be wonderful. If we fated to become single whole, I believe that it will be. Our hearts are like two great oceans. They are vast and very deep yet calm an peaceful on the surface. Our feeling run very deep and they are very strong. Sometimes we get afraid we will be pulled under by the current. I dream that our two oceans will meet in a powerfull wave that will shake the very earth. And when all is done there will be one vast beautiful ocean, beautiful, powerful and forever...one heart, one ocean. Kevin you have given me much more than you can realize. You are my prayer, my shelter from hopelessness and despair, only you can keep the spark in my soul burning bright. I want to tell you that I will never deceit you and I always will be your.

I love you Kevin!

With hope, your Tatiana.

Message from fictitious travel agency:

Hello Mr. <snip>!

We are glad that you want to use advantages of our services.
Our agency helps in the organization of trips to foreign countries.
We work directly with the United States embassy in Moscow.
Through us client can receive the foreign passport and the tourist visa which allows to visit United States within 90 days.

The total cost of the tourist visa and the passport is 565$US. This cost includes also cost trip to Moscow for passage of interview in embassy, cost of the medical inquiry and the insurance.

That to begin process of reception of the visa to the client it will be necessary to conclude the contract to carry out the following actions:

1) The inquiry will be sent to the United States embassy for the beginning process of registration of the visa.
2) Registration and preparation of all necessary documents.
3) The organization of trip of the client to Moscow for passage of interview and the medical analysis.
4) The order of the air ticket for territory specified in the contract.
Full registration of the visa will occupy no more than 10 days from the date of the conclusion of the contract.
Advantage of our services:
1) The agency incurs all work with documents (it very much facilitates reception of the visa).
2) All documents are made in very short terms.

After all documents will be made, we shall order air tickets on a flight convenient for you.
Cost of the air ticket depends also on date on which you will order the air ticket. You can order it at once or after reception of the visa.

Also if you do the order not for yourselves that you should know that we accept payment only cash in our offices in Nizhniy Novgorod. Unfortunately now other services of payment is inaccessible.

We hope that you will take advantage of our services.

Pleasant travel with " Nizhniy Novgorod Travel "!!!

Message two from travel agency:

Hello Mr. <snip>!

We are glad that you want to use advantages of our services.
Today we discussed your situation with our general manager and Tatiana Erskaya.
We want inform you that we can solve your problem.
For the beginning we should sign the contract with Tatiana Erskaya for rendering our services.
Then within three days you should transfer money through Western Union for our manager (see data below) and send to us all necessary information that she could receive your remittance.

After we received your money we will begin to execute conditions of the contract (manufacture of necessary documents for trip to USA).

Now you should specify with Tatiana Erskaya exact date when she will sign the contract that we could receive your money in time.

The data of our manager which will be necessary for a remittance:

Full name: Natalia Vedernikova
Address: Nizhniy Novgorod, Stroiteley street 8



Pleasant travel with " Nizhniy Novgorod Travel "!!!

Message seventeen

After she received the money:

Hello my honey Kevin!

How are you today?
I hope, that you are all right.
I could receive your money without problems and I have already signed the contract with travel company and have paid all. Soon I should go to Moscow for passage of interview in embassy of the USA. It will be necessary for reception of the visa. Most likely I shall go to Moscow on Monday. Probably I can not write to you therefrom but I shall try to go in Internet - cafe. I hope that I can see your letters and write to you.

Each time when I read your letters I feel, that it brings me closer to you. I much think and I dream of our future.
I can not wait that day when we can meet each other.
I can not wait day, when we can have the first conversation, ours first embrace, and our first kiss together. This day we shall remember all the life.

I want to inform you honestly, that I never felt so much a lot of love in my life.
I know, that I can trust you, respect you and that you always will be with me. You are man which the God has created for me that I have shared with you my life.

I love you my prince Kevin!

Your Tatiana.

Next message from travel agency:

Hello Mr. <snip>!

We want to inform you that today we have signed the contract with Tatiana Erskaya. Tomorrow we shall send request in US embassy for reception of the visa for Tatiana Erskaya. In the beginning of the next week we organize trip for Tatiana to Moscow for pass of interview in embassy. After that documents will be ready not later than in 5 days.

Pleasant travel with " Nizhniy Novgorod Travel "!!!

After she had supposedly gone to Moscow, I didn't hear from her for several days, so I wrote to the "travel agency", and also to her asking her to reassure me that this wasn't some kind of scam.

Next message from travel agency setting the hook for more money:

Hello Mr. <snip>!

We want to calm you because Tatiana Erskaya had interview in embassy yesterday and she had the ticket on a train up to Nizhniy Novgorod for today March, 30.

We hope that you can contact to her. Our company sure that the opportunity of fraud is excluded because we have the full data of Tatiana Erskaya in the contract.

Also today we have received the message from our representatives in Moscow who works directly with embassy of the USA. Tatiana Erskaya has passed interview in embassy for reception of the visa but unfortunately her visa was not approved nevertheless. The reason of it was the information from Tatiana's work in which was specified her monthly salary. It makes slightly more than 200 $ and consequently the embassy has begun to doubt in solvency of Tatiana Erskaya. The embassy doubts that Tatiana can independent arrive to the USA and leave the country upon termination of validity of the visa.

Thus Tatiana Erskaya can receive the visa but she should prove the solvency to embassy for approval of the visa.
There are two ways to do it:
1) Tatiana should buy tickets independently in the licensed aircash department and give the information on this aircash department for embassy. Then embassy will check the fact realization of the order personally by Tatiana Erskaya.

2) Tatiana Erskaya should prove the fact of having the sum not less 1000$US or show directly this sum in embassy.

Thus process of approval of the visa is in the suspended status now and it will be approved only after confirmation of solvency of Tatiana Erskaya.

Pleasant travel with " Nizhniy Novgorod Travel "!!!

Message eighteen

Hello Kevin.

I want to tell you that I have arrived from Moscow only today.
It is very a pity to me that I can not write to you therefrom.
I have come on work today and I was shocked by your letter. I really have no words to answer your words. I do not know what I can speak.

You wrote to me as to the swindler. Do you really think of me so?
Forgive but I can not write now because tears rise to my eyes. I feel me broken.
I hope to see other your letter tomorrow.

With hope, Tatiana.

I contacted the U.S. Embassy, and asked for verification that Tatiana Erskaya had applied for a visa. Here is their response:

We have no record of anyone by that name applying for a U.S. visa.

It appears that you have been targeted by a very common Russian Internet scam being used to defraud American men. The perpetrators usually mislead the victim about travel expenses that do not exist and/or they inflate the cost of expenses that do exist. They lure the American in with e-mails, pictures, phone calls, fake visas, and even e-mails from fake travel agencies in an attempt to prove their good intentions. I encourage you to visit our website at http://www.usembassy.ru/consular/acs.php?record_id=datingscam which provides detailed answers to frequently asked questions regarding internet dating scams.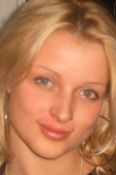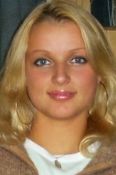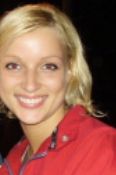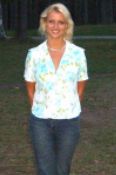 ---
To send your own story, please click here
Click here to support Black List
READ ALSO: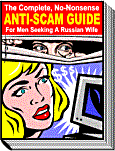 Met a Russian woman over the Internet?
Thinking about finding a Russian wife?
Russian woman wrote to you? Don't move any further until you read The Complete, No-Nonsense ANTI-SCAM GUIDE For Men Seeking A Russian Wife. Too many men were caught up in a scam and lost great deal of money - want to be one of them? Ensure your safety and peace of mind - read the ANTI-SCAM GUIDE.




Scam-free search - GUARANTEED! - Looking for somebody truly special but have had it with scammers and scam agencies? Let professionals to do the job for you.

The Universal Crib On Finding A Russian Wife - the most compressed, step-by-step guidance on finding, courting and marrying a Russian woman.
Dating Scams - The real picture of international introduction industry
Reliable Dating Services - where to look for a Russian wife
The shocking truth about Russian Brides - E-book by Marina Smiley. Find out things about Russian brides that marriage agencies will never tell you.
Why Russian Women? - If you decided to find yourself a Russian wife, you would be inundated with questions of the type "Why Russian Women?" from everybody you cared to share your idea with. Surprisingly, every Russian woman you are writing to will ask the same question: "Why do you want to find a wife in Russia?" After a while, you might start questioning your own sanity in doing the thing which everybody, including your dates in this Internet rendezvous, consider strange enough to request explanations. Here you will find some ready-to-use answers for your family, friends and Russian women you are writing to.
Cheap Russian Translations - Russian-English/English-Russian translation: fast and comprehensive. You are not sure she understands what you mean? Translate your letter to Russian! Reasonable rates and highest quality.
---

New E-book by Elena Petrova:
"How To Find And Marry A Girl Like Me"
Comment from the reader:
"This may well turn out to be the best purchase I have made... I hope not too many of my competitors find this book!"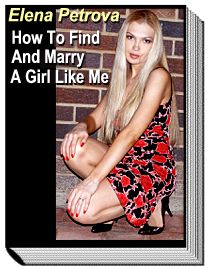 Discover how to find, court and finally marry a beautiful Russian woman!
This is the only book written by a beautiful Russian woman married to a western man - for more than 5 years! - and who is also the owner of a highly successful Internet dating agency.
Find out once and forever what Russian women are really looking for, why they are looking for it and how you can give them exactly what they want!
Get responses on your letters to beautiful Russian women - 9 out of 10, GUARANTEED!
With "How To Find And Marry A Girl Like Me" you'll learn knock-out techniques that will instantly boost your success rate in dating Russian women - online and in real life. You will have more beautiful girls that want to be with you than you can handle!
And not just ordinary girls! They will be beautiful, intelligent, but most of all - honest and sincere! You will be the one to take your pick!
STOP wasting your time and money in search for a Russian wife... Get it done - painlessly, easily, and certainly! Moreover, have lots of fun along the way!
Yes, you too can marry a girl like the one on the picture... Click here!
---
JUST RELEASED!
New Ebook You Cannot Afford To Miss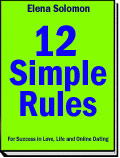 Dating can be complicated... it doesn't have to be! You can jump start your love life - or you can keep wandering in the dark; the choice is yours!
When it comes to dating, most men make the same silly mistakes with women - over and over, with disastrous results.
Do you want to do BETTER than 99% of other guys? Click here
---
New e-book by Marina Smiley (the author of famous "The shocking truth about Russian brides"):

"Sex and Love With Russian Women"

Discover where so many guys fall short when visit their girlfriends in Russia;

Learn how you can dramatically improve your success with Russian women and win when others fail.

Most intimate questions answered by a Russian woman - Medical Doctor.
---
Comments, suggestions? We want to hear from you!
Click here to Contact us
Seek a reliable Russian Dating Agency? Why not check www.elenasmodels.com - RECOMMENDED
---