Anna Tarakanova (Degtyarsk, Russia)
I live in the States and was contacted my this woman on Yahoo Personals who claims to live in Degtyarsk, Russia. We corresponded for about month until she requested money for airline tickets. I have already contacted the you US Embassy in Moscow and confirmed her Visa was fraudulent. Here is a link to her profile: http://personals.yahoo.com/us/personals-1131868772-347063. She uses the Anna Tarakanova and e-mail address of dent@vrachi.net The domain vrachi.net belongs to a person in MA, USA. So I would be leery of any Russian with that domain address. Home adress provided: Russia, Ural federal district, Sverdlovsk area, Degtyarsk, Lenina street, 8-6. I have included all letters and photos. Thanks for your website! I have learned alot and was not scammed.

Letters:
On 11/16/2005 01:01 am PST, "Personals Member" wrote:
Hello, my name is Anna, I'm single girl and I was never marryed. I'm looking for someone who is real and down to earth person. My h/t is 5-5 & w/t is 123, my skin is brown my eyes are green, my hair is blonde. I'm looking for serious person only, truthfull, just be your self - that is all I want from a man. Hope you have a good day, I read your profile so I feel that I have to write you. It will be great to meet you in real because I'm interested. The most real way to know someone is real meeting. I was thinking few time and decided to respond on your profile and say hello. So if you're real person and you will respond back to me it will be great but I heard too much not real everywhere. I hate any games and deceit, so please no any manipulations. I hope we will be friends for the first time because it's the first step for serious relations. It will be nice to talk and to know you better.I just browsed profiles on yahoo and found yours. I'm cheerful and pretty, not too young but not too old also! Can you send me recent full body picture of you? I will send also. Anyway please send me your reply and picture on my personal email: "dent@vrachi.net", because I don't know how to send picture through yahoo personals. I received too much spam messages last time on my profile and I will be upset if I will miss your reply because it's hard to find it in many spam messages and the time of payment will finish soon, so please reply on my email. It's protected from spam and please don't give it to anyone, ok? Hope you are real and I hope to hear from you soon on: dent@vrachi.net. Anna.

11-24-05
Hello there! It's me Anna from Yahoo Personals! As I promised you I send you my picture and hope you will like it! If it will be so and you want to know me better write me here at this address! Don't forget to write your real name cause it will be unfair if you don't - I told you my real name! I will write you tomorrow if everything will be alright! Hope to see you soon (send
me your pictures too)! Be bless! Anna!

11-25-05
Hello my friend David! I think that I can call you friend or you disagree with me? I hope you'll be not contrary. If you want you can call me your friend. I will be glad to be your friend. I think it will be right to tell you about myself in details here in this letter. Of course I can't write you in one letter about everything of me but all the same I will try to tell you about myself in series. I will try to answer all of your questions and I hope you will answer my questions as well. Now little more about me and my life. As you already know my name is Anna. This is my official name which written in all documents. My mom call me Anya. My friends call me Anya or Anyuta. As you can see I am dark blond. Do you like blondies David? Or your favorite is another type of women. Please tell me about it, ok? Did you hear that there is an opinion, at least here, in our country, that blondies are not very clever, but it's not true, because I consider that this thing was invented by brunets who are envious because of our beauty and because of a lot of gentlemen prefer blonds, ha-ha just kidding! Did you hear about this opinion there, in your country? I color my hair sometimes in another colors like on some parties. But enough about it. Ok, let's continue to tell about myself. I am 167 centimeters tall. Did you think I am low? Or not? I want to let you know I have medium height in our region of my country. What about you? My weight is about 55 kilogrammes. I think I am in good shape, at least all of my friends think so and I just try to take care about my body to look great. My eyes are green. Do you like this color of eyes? What is your favorite color of eyes David? I am just curious. Now about where I am living. I am living in Russia. I aware that Russia maybe too far away from you, but I think it will not be a barrier on the way of our corresponding. I think Internet is a great thing, because a lot of people can meet new friends in any place of our world. Do you agree? I think that the internet gives a great opportunity for a dating and a corresponding at all for many people. What do you think about it? I live in a little town in Sverdlovsk area. The town's name where I live is Degtyarsk. I think you didn't hear about this place, but maybe you could hear about Sverdlovsk, though it calls Ekaterinburg for now. This is a big heavy industrial city in our country. Another big city which locates not too far away from my town is Pervouralsk. Of course you can see where I live on the map I sent you in this letter. I marked my homeplace that you can find it more easily. Now you know where I live. My nationality is Russian. I want to ask you do you have any foreign friends, maybe even Russian friends? I think it's great to have some friends who live in the other parts of the world. Do you agree with me? I would like to have some friends in another countries. Well I have to close for now. I think I will write you more about me in next letter. I think you will tell me about yourself too like I did it in this letter. I believe it will be right because I wrote you about myself and I think if we want to correspond in the future we need to be truthful and mutually polite to each other. What do you think about it? Do you agree with me in this point? I hope we think the same. Ok, bye. I will go to work. I will write you tomorrow David. Your new friend Anna.
PS. Almost forget I sent you with this letter another picture of me. It was taken this autumn.

11-26-05
Hello my friend David! How are you David? I feel really fine. How is the weather there? It is cool here - about 5 degrees below zero by Celsius. Coool! Huh! By the way in my last letter I have written you about my measurements in metric system. David did you have troubles in understanding it? I hope not. I don't know how to convert from our system to yours - that is why I wrote and will write you in metric system that we use here. I hope that you will have no problem in it. How about my language? I hope you understand me well. If I have mistakes in my letters please forgive me for it David - english language is not my native but I will try to know it better that we will understand each other clearly. How many languages do you speak? I think that you will be interested in what is my job David? In the childhood I dreamed to be a singer and I even had asked my mom to let me study in musical school. As I was a little girl I sang a lot especially when I was at home - songs from radio and television translations. But unfortunately my town was not big and at that time there was no musical school here and the closest similar school was in another town and my mom told me that it is not a good idea cause it is quite far away. I was so upset about it and cried a lot but children forget many things fast and just in several days I dreamed about another future profession for myself. But I sing songs during my life just for myself and do it quite good. Especially I sing pretty good when I play guitar. David do you play any musical instruments or sing? Also I play a little on piano. When I was at school I wanted to be a teacher - I thought that it ia a very good profession. But when I grew up I had understand that it is very hard to teach children. I am not afraid of difficulties but I understood that it is not my vocation. At the time when I was finishing the school I realized that I want to work in medical sphere. At school I have very good marks on biology, anatomy and languages so these successes defined the field of my future job. After school I entered the University of Sverdlovsk on the medical faculty. After 6 years of studying there I have received my red diploma on "Dentistry". The red diploma is the highest mark at the finishing the university in our country. Can you tell me about the studying process in your country David? I would like to know about it. After the university I worked in some places before I have found the current workplace. Now I work in a little private company in our town. I workhere for 3 years as a dentist. I like my job in spite of a lot of work. Sometimes I have interesting seminar trips in many places. I go there to rise my work quality. Can you tell me about your job and how did you choose it? I want to let you know that I write you from different places such as internet cafe, workplace (if I have free time) because I have now computer at my home. The internet here is quite expensive thing because our town is small and there is just one company which provides the internet service here. One hour of internet service costs about 2 American dollars if we use modem connection. In any other cases it costs much higher. But don't worry - I can use it without big difficulties but please don't send me a very big size of pictures in future. It will be better if your pictures will be like my picture's size or just a little bit larger. And how much does the internet service cost in your country and your region too? Now I have to go back to work and hope to see you soon. Have a nice day David! Be bless! From your Russian friend Anna.
PS. I have attached a picture of me in the city of Sverdlovsk this summer!

11-28-05
Hello my dear friend David! How are you feeling today? I hope great. Today we have a cool weather here like yesterday. I like the cool weather. The autumn is my favorite season of the year. What about you David? Autumn is the a very beautiful season here. Though it's not very warm. I would like to know what month is the best there in your area? I want to ask you David a little question. Please can you tell me about your home area? I would like to know about that place. It's very interesting for me. Can you do it for me David? I want to know about your family. Do you have a big family? I will tell you about my family and about my town in this letter too. Ok, let's go... As you know, my town Degtyarsk is very small. I have told you David the location of my town in previous letters. In our town we have one little park. But there are a lot of trees all over the streets and it is very nice here especially in warm seasons of the year. Is your area green or not? We have a lot of forests around the town. There are a lot of rivers and lakes here in our region and sometimes my friends and I go for a picnic or a camping all over the region. Also we have a cinema, a library and two monuments of famous writers here in town. Do you have such things there? There is a little orthodox church. I want to let you know that I am orthodox Christian. I was christened when I was 5 years young. My mom is a Christian and she had christened me too. She attends quite much time to our religion and faith. I believe in God but I can't spend a lot of time to religion because I have to work much. Also I think that the main thing in religion is to have faith in your soul and it is not necessary to go to church very often. Much more important thing is to believe sincerely in your heart and soul. Do you agree with me? What can you tell me about your faith? Oh, by the way about my family. My mom's name is Irina. She is 54 old and in December of this year she will turn 55. My mom works by the pediatrist in one of our clinics. She takes care of little kids till 5 years old. I think she does a very good thing because kids are very important in lives of every man. What do you think David? My father's name is Ivan. He is 55 years old. His birthday already was on 10 October. He is a driver. He work at a transport company. Oh, I have almost forgotten, my birthday is 21 march. I will be 28 years old. I am a single child in the family. I live separate from my parents for about 3 years. But I visit them often - about a couple times a week. I rent a small one-room apartment but I figure it cozy and I like it very much. It locates not very far from my parents home place - about 2 districts away. Also I have one cousin who lives in Novosibirsk. Her name is Svetlana. She is older than me for 2 years. She is married and already have a son Vadim. She is housewife and takes care about her kid. Her husband is Vladimir. He is a military man and a very good man. I see them rarely but I love all my family very much. Please tell me about your family, ok? Well, I will finish my letter because my lunch brake is over and I need to go back to my work. See you soon. I send you a picture from our last corporate party. It was at our office. It was very fun! I will wait for your next letter with an impatience. Have a nice day David!
P.S. I have almost forgotten... I want to tell that I have no a phone at home, but I'll try to think up something with that, so I hope we'll have a chance to talk in real time! Your friend Anna!

11-29-05
Hi from Russia again David. It's me Anna! I hope you're felling good when you getting this message from me. I am always glad when I get a message from you David. Today is cold day again. It is usual for this season. In the night I have heard a rain with snow behind the window, but in the morning we have a clear sky again. I like when the sky is clear, but snowfalls - not lesser. It is pleased to me to see how snowflakes are falling down. I love to go to the street during the snowfall and walk and fell how the snowflakes are titillating my nose. Do you like it David, do you like snowfalls? Ok, enough about it (smile). But all that words about snowfalls was truth. I want to let you know about my interests and hobbies. I am trying to live healthy and very active life and in last time my activity became bigger. I like to play and to watch sport, especially tennis, badminton, volleyball, beach volleyball and water sports. When I have free time I watch it on tv. Do you David watch it too? Also I like to ride on a bike, rollerblading, skiing and skating. Sometimes, usually 3 times a week in the morning I am jogging. In the summer or in the warm weather I go to the river or lake for swimming and in the cold seasons I go to swimming pool. Please can you tell me David about the meaning of sport in your life? I would like to know about it. I think that's all about sport. Now I will write about interests. As I am an active person I like outdoors, camping and picnics with friends. We have it regularly in the summer. Do you like camping? I like to listen to music. Usually I listen dance, rock and pop music, but if I have an opportunity to listen to other types of music prefer classic, jazz and blues. Here is some name of bands and musicians I like: U2, Depeche Mode, Madonna, Bon Jovi, Rem, INXS, Sheryl Crow. Rachmaninoff, Tchaikovsky, Mozart and Billie Holiday. Do you listen such music? I like to watch movies both Russian and American. We can see here a lot of American movies. I prefer comedies, romantic stories, actions and thrillers. My favorite American movies are Green Mile with Tom Hanks, Minority Report with Tom Cruise, Speed with Sandra Bullock and Keanu Reevz, the Gladiator with Russel Crow, the Pirates of the Caribbean Sea with Johnny Depp. Russian favorite movies are Turkish Gambit, Brigade and others. I think you didn't hear about these movies or I am mistaken David? Did you watch any Russian movies at all? What is your favorite movies and actors? I don't like soap operas. Also I like to watch animation films like Finding Nemo, Ice Ages and Monster Incorporated. I have watched Madagaskar and Robots last time. Did you see any of these films? I adore it. I want to ask you do you read a lot and what is your favorite genres and writers? I like to read. I have a lot of books in my apartment. I have read completely all books I have. When I have a free time I go to the library and get some new books. I like to read since fiction, history, prose and poetry. My favorite writers are Pushkin, Lermontov, Block, Akunin, this is Russian writers, Stephen King, Aizek Azimov, Doris Lessing, John Updike. I want to tell you that I like to clean my apartment because I am very accurate person. Also it is very interesting to me to garden plants and flowers. My mom inculcated this hobby to me many years ago. Another my big hobby is to cook different delicious dishes. I like to find new receipts, cook it and invite my friends and family to taste it. Everybody who tastes it at least one time tells me that I am a great cook. Almost forget to tell you about my favorite colors. I like red, blue and green colors. Ok, this is the end my letter. I have to go. I send you also a picture of me. It has taken on the last dentistry seminar in Sverdlovsk. Hope you like it! See you soon David. Your Anna

11-30-05
Hi, my dear friend David! Thank you for your letter. From day to day I feel more necessity to get your letters. My mood has become better again when I have got your letter. I should say when I have a good mood my work seems more easily to me and I almost don't tire. By the way when I came to work today my mood was bad because my girlfriend Olga fell ill and now she is in the hospital. I asked a doctor and he answered that my friend will stay in the hospital about for one week. It's not very good occasion. I will try to visit her as often as I can. I think that to stay in hospital alone without any familiar faces is very sad and therefore I will try to adorn her loneliness by my presence. I believe other her friends will visit her too. When people are ill we visit them very often as we can. I think it helps them to recover faster. I think it's good support for them. Do you agree with me? Please let me know what people do when someone of your relatives or friends are ill and stay in a hospital in your country. Do you do the same things like we do here in Russia? As a matter of fact I have only three real friends - Nadezhda who has married some times ago. Svetlana and Olga is that lady who is in the hospital. Nadezhda and her husband went to the south to the resort city named Sochi for two weeks - they had a honeymoon. I am not sure that you have heard about this city. But anyway this city is located on the Black Sea. It's a very popular Russian resort. What is the most popular resorts in your country? Other two girlfriends are not married like me too. We have no serious relations now and have never been married before. We are friends almost for 23 years. We went to the same kindergarten and we lived in neighbor houses a lot of time but now we live in the different districts. But it's not a problem for us and we can meet each other almost any time. Svetlana and I are like sisters. We like to walk especially in our town-park. But also we like to spend time in Svetlana's vegetable garden. She has an old wooden house in the country and she grows vegetables and fruit trees. In the past it was a house of her granny, but her granny is dead already for 3 years and now this house belongs to Svetlana. This house is very old and it was built a long time ago, if I am not mistaken in 30's years of last century. Sometimes I help her to work in her garden. This house doesn't have bath and running water. So people have to take water outside in the well or in a pit. But there is big Russian stove. In the modern world such conditions seem very terrible, but this is really so. There she grows potato, tomatoes and cucumbers to not buy it at the market. She preserves vegetables and in the winter we could eat it. I also help her with preserving. I like to be on the nature at all. Almost every winter Svetlana and I make a big snowman by big snow balls. We make a carrot instead of nose and potatoes instead of eyes and on the head we install the iron pail. It is very funny! All neighbor's children come to see it. At the first time we made such a snowman 16 years ago. Since that time we do it almost every year. This is a tradition for us. We pour it with water to cover by the ice. So it stands for the whole winter. Svetlana says that she wants to live in a big city. I don't know where it is better. A big city is a big traffic, fast rhythm of life, garlands of fires, lightning shop windows, high buildings, fountains, cinemas, parks, attractions, theatres. It is wonderful! Of course I like it but our little town or village has a fresh air, a lot of trees and birds, silent and comfort, no hubris and vanity inherent for big cities. We have a lot of small and large lakes and rivers. Such places are very beautiful. If there were no criminals the place could be considered as a Paradise. But alas, the criminals in small cities as well as in the big cities are an integral part of our life. Unfortunately criminals in Russia are stayed on a very high level. But I don't want to tell about sad things. By the way today when I will come to Olga we will speak about you. She likes to ask about you and I like to tell her. I wanted to ask you what makes you happy David? What was the best gift from a woman you had ever got? I've attached a pic of me. It was taken when I was in Saint Petersburg this summer. I hope you enjoy it! Sincerely yours and with best wishes Anna.

12-01-05
Hi David! The day is wonderful today and the weather is quite cold -6C. But the sun is shining all the day. And what about your weather David? I want to let you know about my friend Olga. As it cleared up her appendicitis got inflamed and at night she was operated by surgeon. But now she is fine and after about a week she will be very fine! So it is not necessary to worried much about her! I saw her today at my lunch break! My mood raised up about it and I let myself to relax mentally! I thought about you David. May be today after work I will go home by foot. I like to walk along the street and to breath fresh air, especially when the weather is warm. As a matter of fact I don't want to go home. It is very boring and lonely at home. Sometimes I don't mention it, but sometimes when I come home with good mood, I want to talk very much, to share thoughts with anybody, to have fun. But my flat is empty and I have to be in full solitude. And my good mood disappears. I simply sit down in an arm-chair and look at the window. And when the silence deafen me when I hear as my blood flows in my veins, I hear movement of my eyelashes, at that moment becomes unbearably and my heart compresses. I don't know how to struggle with it. I can listen to music or read a book. But in some moment I understand that I just deceive myself. In fact I want a beloved person to be near me, with whom I could spend evenings, to meet morning, to speak about yesterday and to dream about tomorrow day. I want to walk and to feel a strong man arm holds me. I don't want to cook meals only for myself. I want somebody to appreciate it. But enough about it. I often remember childhood especially last days. I always dreamed to become a grown up as soon as possible. As every child I completely believed that grownups don't have problems at all. I dreamt in the childhood and I dream now. Of course, the world of dreams is an illusive world. We live in a real life, so we can't to sink into the world of dreams and phantasies for long. When a dream becomes obsession, it can bring only pain and disappointment. Practically dreams do not always realize. It happens that you use all power, all aspiration to make the dream come true. But as much you try, not all in this life depend on us. When the dream for a long time does not come true, as though you did not try, dream ceases to be that star, which was for you lighthouse in ocean of the life, which illuminated your way. But anyway, I think that it is impossible to live without dreams and hopes. When there is a dream, the life is filled with sense. The dreams are those things that do us people that distinguishes us from the whole rest alive world. The dreams contribute variety in ordinary and grey life. The dreams force to think, analyze, choose and come to a conclusion. The Faith and Hope - an eternal satellites of our lives. And regardless of what waits you at the end, joy of the victories and subordinated tops we remember better, than disappointment and pain of the defeats. Do you agree with me David? I am surprised that I write you all this. I have never had a person, with whom I could share my thoughts. But now I have found you, and I am very glad. Forgive me for my frankness. If I said something that bothers you- forgive me please. I want to let you now that I want to hear your voice to know you better but unfortunately the mobile communication here in Russia is still expensive and in our small town is not existed yet. We have phones at our flats and homes but because of much industry objects located near our town almost all phone lines are inner, i.e. people can call just all over our town and a couple of the nearest villages which phone numbers have the same beginning digits. I have spoken with the mail center in our town and they told me that I could communicate with your country just from the communication center and that are all possibilities which I have here to call you. But it is VERY expensive thing and I wish to use it in special case! You can tell me your phone number and I could call you someday! I hope you will understand these things in Russia and will not angry on me because of it. I still can use email to correspond with you my dear David! I have some questions for you David: Do you like when your friends come to your home? What clothes do you like the lady wear? I will wait for your letter with impatience. Have a good day! Your friend Anna.

12-02-05
Hi my David! Today at 12 AM all electric illumination suddenly was switched off. Completely all building has been disconnected off the electric power. Our cabinet practically has no illumination. The boss has let all workers to go home because he was informed that there are problems with electric wires and it will be eliminated not soon. But I have decided to remain and wait. I thought that if a problem will be removed earlier, I can write to you the letter. And I was not mistaken. Several minutes ago an electricity was switched on again. When the repairman tried to correct malfunction, I every minute asked him: " When you will finish? Soon or not?" And when his nerves were on a limit, he has shouted: "If you will not shut up, a problem could turn to a catastrophe (smile)"". I am so glad that I could write you David! But I can't check my mailbox now. The repairman said that the problem is quite serious and he must disconnect the electricity till tomorrow. So, David, please don't worry if I didn't answer your questions! I'll answer them tomorrow, when we'll have the electricity! I promise you! Well the repairman tells me that I have to close. Sincerely yours Anna.

12-05-05
Hi, David! I am very glad that you have written me. Thank you very much. I like your letters and wait for it every day! Today is cold here as yesterday. As I told you I like autumn and cool weather! But I like snow winter too. At the hot time of the year I like to wear short t-shirts, shorts if I am not at work. To my work I wear soft jacket and pants or skirt at that season. In the winter I wear fur coat cause it is quite cold, windy and snowy. You can see me in my fur coat on the picture I send to you today. I like when men wear classy jackets with tie, good jeans and nice shirt. The main is that man looks like a man and have at least a little style. I like jeans clothes too. Also I like to wear sexy hoses and high heelpiece for my man. I have some lingerie and sexy underwear. I hope you like such things David? I want to know how are you today? I am fine and want that everybody feels so as I now! My computer at my work place is finally fixed and now I can write you from my work. When the computer here was broken I had to go to the internet cafe to write you. But I was not upset much about this fact because I still have your address and could write you David instead of computer problems! And now my computer works again and I am glad about it! In such moments when everything is getting great again and the life flows more than ever I become very romantic and remember the most romantic and pleasant facts of my life! The most romantic thing that was happened with me was my travel to the mountains with my ex-boyfriend for a couple of days! I was very happy that time and thought that it cannot be more better! We stayed in a wooden house and delighted being with each other, mountains views, fresh air, cracking fireplace and the romantic atmosphere on the whole! This was the most wonderful gift from a man to me for all my life! But later when we came back to the town everything in our relations became bad and I don't want to talk much about it because it makes me hurt and I will tell you David about it later may be. I try to be an optimistic woman and think that everything will be better in my future life. I dream and think that I meet my man who will take care about me, make me happy! I would do the same for him and would do everything I could to make him the happiest man in the world! I would follow him everywhere he goes no matter how far it would be! I would leave my friends and family to be with my man if it should be. I would try to visit and communicate with my former homeplace sometimes but my man is the most important for me than everything else! I want to let you know that sometimes my girlfriends and I like to go to parties. Do you like such places David? I would like to know it. I send you picture of me and my friend Olga. I'm on the right :)! I hope you will like it. See you soon. Your Anna.

12-06-05
Hello David! Today is 6th of December - Tuesday and as I promised I am writing you. Today is a very nice sunny day! I hope you have a nice weather there too. Am I right David? I have no much free time to write you but I am glad that I have this opportunity! I hope you will be glad to get this letter from me. Todat I woke up at 6 o'clock in very good mood! Guess why? Because you bright my days David! I prepared a breakfast for myself, take a shower, upon the whole everything was as usual. But when I went out in the street the strange things began to happen with me! I decided to go to work on foot, because the weather was very nice! Well I was going and thinking about you David, about your letters and about what I'll write you today. And I was so deep in my thoughts that I did not catch sight of crossroads! I made only one step on the road and I heard a car beep and a scream of tires! I recoiled back immediately. I was really scared. Everybody in the street stopped and stared at me. I was feeling myself very uncomfortably. "I have to be more carefully" I thought for myself. And now David I feel myself in a prostration. Have you ever been in such situations David? Please take care in the streets, everything can happened, keep the eyes open! Well I want you to know that I didn't check my mailbox today, so I don't know if you sent me a letter or no. I have to go to work. Don't worry David, I will write you very soon. See you soon David. Anna
P.S. I've attached a picture of me in a bathhouse. I just went out and my hair is still wet as you can see! Do you have bathhouses there? My friends and I go to the bathhouse regularly, once a week! It is really advisable!

12-07-05
Hi my dear David! How are you today? I am writing you now to say that I have to work hard today again! There are so many clients! You can't imagine! It's seems to me that everyone in Degtyarsk wants to fix his teeth on this week! I feel really tired! We have an all hands' job this time! Do you have such events there in US? I just want to hope that you will forgive me if I didn't answer some of your questions that you answered in last days. I just have no time. I've attached a pic of me and my girlfriend! This photo was taken this summer in Degtyarsk. I hope David will like it and it will smooth over the absence of my long letter. So see you soon. Sincerely yours, Anna

12-09-05
Hi, my far, but so dear David! Many thanks for your letter! It was the long-awaited letter. I am really glad to receive your letter. I am really glad that I have found you David! I have to tell to you that I have an ocean of emotions which I had no in my heart before! So my heart says to me that I have to answer by sincerity to your constant sincerity. I have to tell what I feel now because it is a part of our relations and I MUST share it with you David! I should tell that it was required two days to write and think about this letter because I wanted to find the right words to you to not offend or upset you in anyway, and it really bothered me. I normally speak directly from my heart, and I do so right now too but sometimes, words must be carefully chosen. I feel somewhat lost if I have no opportunity to use a computer to read your letter. In my soul, I feel the joy when I think of you David! I have never done this in my life, to begin a relationship halfway across the world and I had to learn much about you to proceed, but I am more than willing to learn whatever it takes to succeed if that is your desire as well! I also believe that couples should be the best friends if it is possible because trust and sharing with each other everything that they feel is the most basic thing of true relations. I do not know if my words and thoughts make sense to you but I have tried very hard to put them in normal words that you will feel it and understand me clearly! I believe in God and I believe that I have been put through trials to prepare me for the meeting a man with whom I will spend the rest of my life to love him, to better appreciate him, to respect him and to cherish the love that he would give! And the only thing that he would ask me is to return the same to him. I hope that my words and letters are not boring to you David but they are much more than usual words! It is my thoughts and feelings, and I send it to you David! I desire you very much to find it in your heart too and to share your personal feelings with me too. I wish to know you on a more intimate level. I would like you to share your dreams, your hopes, your feelings from the heart with me! I truly wish to communicate with you on a level that takes a way beyond just a friendship. Please do not think me foolish for a thinking these things David! I believe that we have to be honest and that is what I am trying to be with you. Could you close your eyes for just a minute and think and dream of what a life we could share together. What it would be like, the joy of learning each other more and more. I really believe that dreams could come true for people which are dare to believe in dreams and it could become in reality! May be you are shocked that I feel this way, but here, where I was grown up, the gift of true love from a man is something like a mirage or self-deception. And It could be more real than a mutual feeling which two close people can give each other. I hope that I am not rambling on with my words. I have so much that I wish to share with you, and each time I write to you, I feel there is never enough time to say everything that I want to say and I always feel that I have forgotten something important to say to you David! When I speak of you and I think of you, it does not matter for me what anyone else thinks. I want to tell that you are very beautiful for me. I speak of the beauty that is within you, a beauty of your inner world and that is why this particular type of beauty is very special and rare in our world. Most men have only appearances but have not a beauty inside but this is where the true beauty is! For me it is the most important thing of your character and soul. You speak to me with so much kindness and care. It express the beauty which is within you. I think that you are truly handsome, the essence of what beauty should be and there is nothing that anyone could say to me that would makes me to change my mind. I want to reduce all my letter only to one thought. I do not know if I could clearly explain all my thoughts and feelings, which overflow me now. I want to tell that I feel so as we become very good friends and I really enjoy our friendship. I want to learn you more and I hope that you suppose that our relations can develop more than it enough for a simple friendship. It is the way I feel. As always I hope that my letter finds you in a good health and spirits, and I hope that yours wishes will come true one day! I will look forward to your reply as always with great impatience. I don't know what I will be doing tomorrow but I know for sure that I will write you David no matter what it will be here. My mail address is: Russia, Ural federal district, Sverdlovsk area, Degtyarsk, Lenina street, 8-6 Tarakanova Anna I hope to find your reply and I look forward to its arrival. I have attached a pic! This is my mom and me! She told you "HI!" With great tenderness, Anna.

12-12-05
Hi my lovely David. I want to ask you how are you today? I am fine because I am thinking of you David! Today is a good weather here. I am glad that we have a lot of snowfalls days this winter. How is the weather there? I hope not bad. I miss you my dear! Every day when I think about you I want to meet you, touch you and kiss you more and more. My wish is growing up with every minute. My heart is beating stronger and faster when I imagine about us and our meeting! Do you know, why? Because I love you David!!! Do you feel the same? I think it would be great to see each other face to face one day! Do you agree? I think we would spend a wonderful time together with you David and would learn more personally about each other! What do you think about it my dear? Would you like it? Do you have any dreams about our first meeting, my love? If we will meet someday I would like to spend a lot of time together with you. I would like to meet your friends, family and I would be glad if you will show me your home area. It will be great thing if we would spend time together on the nature, on the coast of a lake, a river, maybe even an ocean and have a picnic. I like to be on the coast and I like water at all. I have never been and never seen an ocean just the sea. I think an ocean is great. Maybe someday I can see it in real. I would like to be there with you. Just you, David and me! What do you think about it my single man in this world? Yes, you are my single man I love and will love forever. Do you know it David? I want you to know about it! This are words from my heart! What does your heart speak to you David? I would like to know what does your heart speak to you about me! I need it like every man need air to breath, like every plant need sun and water to grow up! Please let me know David! You are my LIFE!!! I need you and your the nicest letters because when I get any message from you my mood is becoming better. You see now how I feel about you! I hope your feelings are mutual and you want to meet me too as I do! I think our meeting will be a big step or a next level of our relations! Do you agree with me? I believe in it and want to make this dream to reality. Do you want it? Will you help me with it? I want to ask you David, what do you think about intimate and sexual relations between two people? I suppose it's very important and one of the main things of relations. Do you think the same? I want to ask you what do you think about sex? I want to tell you about this question. As you know I am a straight woman. I don't welcome bisexual kind of relations such as gays and lesbians do. I don't dislike them and even we can be friends but I don't understand why guys prefer men or lesbians prefer women? As you already guessed I am not a bi-sexual person and I had no such experience of relations before and don't wish for this in future. I have never tried group sex and don't want to try. I don't like it. I know that I need only one man who I will give all my love and passion. I am sure you will be agree with my point of view. I want to tell you about other my views. I like ordinary sex. My favorite positions are missioner position, doggy style position and also I like to be on the top. What are your favorite positions? Also I like oral sex. I like to give and to get it both. Do you know about 69 position? I like it. I don't know what to tell you about anal sex because I didn't try it before. I would not be against to try it someday if we would want to try it of course. I think we could discuss all details about it together in the future and I think we would decide right decision. I think people need to trust each other, need to consult with each other and need to understand each other in such important thing as sex. I love to make love with my only man all night long. I like a long prelude too because it is so romantic! I hope that I didn't push off you by my words about sex. I think we are adult people and we have to talk about these things. What do you think David? Please tell me about your views on this question. I need to know about it. I will finish my letter now. Hope you will be glad to get it and I just want to tell you again "I love you my dear David". Please know it and don't forget. I will wait for your next letter with great impatience! Oh, I almost forgot, please let me know the name of the closest international airport to you. I hope it's not a problem for you. Only your Anna!
P.S. I've attached a pic of me on the Black Sea this summer. As you know I'm a non-smoker, so don't think that cigarettes that laying near me are mine! These are cigarettes of my friend Svetlana. You can see your back on the left :)!

12-13-05
Hi my dearest man from other part of the world. Yes it's you David. But all the same you are very close to me, because we correspond together and our letters make us closer. Do you agree with your Anna, David? As I promised I want to tell you about my dream about us in details. I know you want to know about it. I do it because I love you David and want to be with you absolutely frank. So here is how our first meeting goes in my dream. You are waiting for me in the airport. You hide yourself a little so you can surprise me by coming up behind me close to my eyes by your hands. Then I will feel a little shiver. Then I will turn to you and our eyes meet. We both have big smiles on our faces as we look at each other for a moment. We embrace in the middle of the airport and have a very long kiss. You put my things in your car and before we leave the parking lot I climb over to the driver's seat, sit in your lap and we continue our kissing for about 15 minutes. Just from the kissing I can tell that your cock is very hard and my nipples were bursting through my shirt. You drive as fast as you can to your home. We barely make it in the door as our clothes come off. We embrace for a little while kissing. You pick me up and carry me to the bedroom. You lay me down as we kiss a little more. You start to ease down my body with light kisses stopping at each nipple and circle my tongue around each one until they are like little rocks. You move back up kissing my neck and behind my ear then back down to my nipples. You then start tracing your tongue to my belly button then give me soft kisses there. You have both of your hands on my nipples caressing them with your fingers. I take one of your hands and start sucking your fingers with anticipation. You move your lips down towards my panties which are the only thing on me. You tease me by kissing my inner thighs for awhile as you are still caressing my nipples. My juice start to soak part of my panties. You slide off part of my panties away with your tongue to taste my juices. You take down my panties then slowly lick around my pussy and clit licking up some of my juice. Your tongue continues around my clit until you put your tongue inside my pussy. You begin to get your tongue inside me as I grab your hands to hold on as I begin to press your face by my thighs deeper into me faster and faster until I climax. You let me catch my breath until you start again on my clit and take your fingers into my pussy to make me cum again until I can't take it. I have you flip over on your back and take your cock in my hand but before I start you have me in the 69 position so you can continue to caress clit with your tongue. I start to suck you for awhile. Your cock is very hard at this time. I suck you slowly then fast then slow again teasing you to the point you almost cum in my mouth. I know now that you are ready to climb me on top of you and slow begin to insert your cock into me. I feel so warm inside and we both quiver and groan as it feels so good to be inside me. You ride your cock for awhile. Then you have me lean towards you so you can suck my nipples. I tell you that I'm gong to cum so you turn me over slowly to let me catch my breath. Then as you lay on the top of me you begin to penetrate inside me again. Your chest barely touching my nipples as you drive into me faster and faster. We go until we let out a scream together as we climax. We lay in bed for awhile. You continue to give me soft kisses on my lips and around my neck as I do the same for you. You then trace your finger over my face as you see my beauty like a fine peace of art. You take me to the shower and wash my body. Every minute of time which I spent with you we feel our true love together. We stand in the shower and the water rushes over us like a rain. We stop and stare at each other as we are both think the same thing. How can two people from different worlds end up together? As we stare into each other's eyes at the same time the words from our lips say I LOVE YOU!!! Do you like my dream my dear David? I hope for it. I have seen this dream as it was real and I woke up wet and all my body was in sweat. I hope you will not be offended by my dream and you will not be mad on me because of it. I just wanted to show you how I feel and how strongly I love you. All my feelings to you and all my love awake my dreams. I like it! Hope you like it too. Ok, I will finish my letter. I will write you later my David and of course I will wait for your next letter. Your Love from Russia, Anna.

12-14-05
Hi, my love David! Today is quite warm here again and how is there? Yesterday I've surprised a lot that our hopes are coming true! Guess why? I think you would like to know it! Yesterday after my work I've gone to the travel agency which work with embassies from Moscow and they've told me that my visa is ready now! I was very glad because it was so fast! I've asked them to scan it and I send it to you today because I think it's the great news not only for me but for you also! But like any travel agency this one not only prepares visas but it reserves tickets too. I've decided to use their service again because they have a great reputation and respect in our town. I asked them how I can reach Birmingham (BHM) and how much it costs. They answered me that the ticket costs 1,197.98 american dollars. I asked them to find cheaper tickets because this price is expensive for me. They answered that they had a cheaper ticket and the flight will be on 20 December. It costs 1045.00 american dollars. I asked them to reserve a ticket. But they refused because they have a lot of clients at this time and they can't reserve my ticket without an advance payment. I spoke with them for a long time and asked to reserve the ticket for me without advance payment but they didn't agree. Then I wondered if it is possible to pay a part of the money now and the other part later. They didn't agree. I spoke with them for a long time and I managed to persuade them. They agreed! We decided that I would pay a part of the price today and the other part later. I've spent all my money, but it wasn't enough. Then I went to the pawnshop and pawned my silver and gold jewelry for 310 american dollars. It was my last money! This is the flight information on which I reserved the ticket:
12:20 pm Depart Moscow (SVO)
Arrive Birmingham (BHM) 6:01 pm Tue 20-Dec
Duration: 14hr 41mn
Delta Delta 47 / 1598
Connect in Atlanta (Hartsfield Intl.)
9:18 am Depart Birmingham (BHM).
Arrive Moscow (SVO) 11:10 am tip+1 day Tue 10-Jan.
Duration: 16hr 52mn,
Delta Delta Delta 4816 operated by ATLANTIC SOUTHEAST AIRLINES4816 / 998 / 30
Connect in Atlanta (Hartsfield Intl.), New York (JFK).
Now I've all necessary documents including my visa and want to see you as soon as I can. That is why I need to pay for this ticket now David. I've asked about it in this travel agency which helped me to formalize my visa and it will be cost not much if I will get this ticket now. If I'll buy the ticket and visa both it will be cost more cheaper than I can buy it in the other place. So I had the money for a visa and I've paid for it already and I have it! Everything is alright and I must pay now for this ticket. I have bought the tickets to Moscow on a plane. I've paid for a part of the flight ticket. But this money is not enough! I don't have more of money for it now. It is very hard for me to tell you David about it! But I've done everything I can! I've paid for a visa, for other documents, for reservation of ticket to you and for ticket to Moscow more than 560 dollars. I don't want to burden you. I thought I could get ticket here more cheaper and can come to you with my own funds but unfortunately I have failed. Now I have to pay the remaining part. It is only 735.00 dollars. I must pay this money before 19 December, otherwise I will lose my money and the flight ticket! If you love me David, if you trust me and if you want to see me soon, please send the money for this ticket as soon as possible! I will be sure in our meeting if I will have the ticket for a flight to you David! And I don't want that they'll sell the cheapest ticket to other people. I understand that it is a difficult decision for you, but we must trust each other! Any serious relations without trust are impossible, it will not have the future without trust! I don't want to be hypocritical! That's why I want to tell you following: I do not think that you would like to give your love and your heart to the woman who you don't trust, so as I am. It's a first trial for us! Many things depend on it, may be everything! We must trust each other! That's why I was the first of us who made the first step. Step to you David! I confused that money play a great role in a meeting of two people who love each other. So I need 735.00 dollars for the ticket, because I have some money and I've counted all. It's the best way to buy the ticket because it's cheaper than we will buy the ticket separately. I want to be with you David with all my heart and I do everything for it, you see David! So I need your help and we'll be together!!!! You must always remember that I love you and trust you! Maybe it's our future and I see that our future will be very wonderful! We'll be together very soon, I must buy the ticket and I will be yours and you will be mine!!!!!! I LOVE YOU VERY MUCH, PLEASE DON'T FORGET IT!!!!!! Of course if you don't want you can not help me. It will be bad but not fatal. I will lose my money and this ticket. IT WILL BE TOO BAD... I say so because I am in despair and confusion. Now, when we are divided only with one step, I am afraid. I am afraid that you will not help, and all my diligence will be gone. I love you and I want to be with you David and the word of honor, your help is necessary for me. I have not calculated my forces. But together we are much stronger. It is much easier to go through difficulties and barriers together. I want to present you all my infinite love and fidelity. I did not want to ask you. I thought, that I can make it all by myself. The loneliness has made me strong. I have got used to live without a help, and to rely only on myself. I address to somebody for the help very seldom, but now I ask you to help me. I have made a step forward. I hope you will make a step towards to me too. I hope it has not offended you. I love you and I trust you David. I know, that you will not throw me now when there is only one step. Tell me David, can you help me? If you have an opportunity please help me. I wonder if it is possible to do. I've asked my friends about helping me and they said that have not it at the present moment. I've asked the advice of my best girlfriend Olga and she has told me that maybe you David can help me because you love me! I've asked her how you can help me because you are so far away from me? She has said that David can send the money through the company which makes this service. I've asked about it in the bank and I know now that reliable and fast company exists which make remittances all over the world and it's called Western union. I has remember that I saw advertising this company on TV. I've taken a directory book and found the address of it. It's not far from me. I've gone there and I've asked them about their service. They've said that a sender must go to the western union branch, give them information: THE NAME AND LAST NAME OF A RECEIVER, A COUNTRY WHERE HE MAKES A TRANSFER AND THEY GIVE HIM THE TEN DIGITS CONFIRMATION NUMBER TO A SENDER. THE RECEIVER MUST KNOW CONFIRMATION NUMBER FOR A RECEIVING MONEY. They say that the branches of it must be everywhere all over the world. I have found out about where is the Western union here (by the way, they have a website, called www.westernunion.com). There is not any branch of western union. here, but we have branch of western union in the city named Ekaterinburg, this is about 50 kilometers from my town. It's not be a problem to move there. You can send me money using western union according following data: Address: EKATERINBURG NATIONAL CITY BANK, 8 MARTA, 13, EKATERINBURG , 620014. For: Anna Tarakanova. I must tell them YOUR FULL NAME, FULL ADDRESS, EXACT AMOUNT AND CONFIRMATION NUMBER (Money Transfer Control Number) which will be given to you David! Please don't forget to send this information to me, ok? I love you very much! I think about you David all the time! I think about a meaning of money, and I'm very sad if these papers can prevent people to meet each other. In most cases the money play a main role in the life but it's not right! I'm sure. And the quantity of money was, is and will not important to me. I have never aspired to the material enrichment and don't search specially for a rich man! I appreciate human qualities and relations and I love you David!!! I love you David with all my heart, I want to be with you now... I want to be with you forever! If it's mutually we will be very happy in our life! I think you love me too and we will meet very soon. You are my love David! My heart is yours! I will wait for good news from you, I hope everything will be all right and we will be together soon. Every day I think about our meeting, and I think it's very real now, we must use this chance of destiny. I LOVE YOU!!!!!!!! I am waiting for your reply. Kiss you Anna.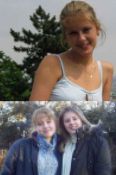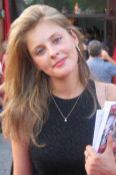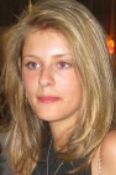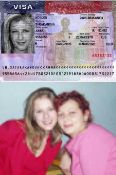 ---
Anna Tomatsinskaja (Borrelli Kohtla-Jarve, Estonia)
In June, 2003 I met what I thought was to be my soul-mate for the rest of my life. She lived 2 blocks away from me and was here for a year as a nanny. I should have thought it strange at the time, a 26 year old girl that comes to the US to live with a family, take care of their children, and for $140.00 a week! Sometimes we fair to see the forest through the trees. That December we were engaged, as her Visa was expiring in March, and to keep this lovely girl here, I had to marry her. We had an extravagant wedding on Valentine's Day 2004, 8 months after we met! The $20,000.00 honeymoon in RIO was just as glamorous! Now, after 27 months together and 18 months of marriage she is gone after there is nothing left to take. $25,000.00 for teeth, $5,000.00 for Lasik surgery, a new convertible, $5,000.00 a month shopping, and oh, 25 vacations in 27 months, and the list could go on for pages, all in all she went through $300,000.00 in under 2 years. I re-financed my house to keep up with her bills, spent all the money from my fathers passing on her spending, taken a home equity loan, borrowed money from my mother, broken my IRA, the list is endless. Now, to repay me for all of this, she has left, moved into a shelter and filed a slew of charges against me saying I have been abusing her and sexually assaulting her for the last year! Apparently these girls know this game very well, as Immigration has informed me this has become a regular practice. Our neighbor, who was her best friend, has come forward now (thank God) and told me stories I cannot believe, about how she was coached that by going to a shelter it would speed up her Immigration process, so she could 'be rid of me even faster'. She told me she wanted a family and children, while telling the neighbor she didn't want any children. She also told the neighbor that she was only with me for a green card, although it was ok, because she also got to do (a lot of) shopping and go on nice vacations. The nightmare I am living is unreal. To now know it was all a game she was playing with me to get her green card and whatever else she could financially makes me sick. Pat Borrelli. Wayne, NJ.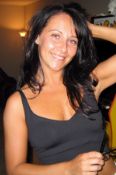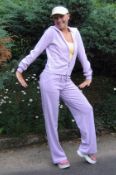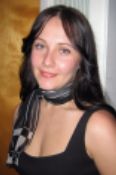 ---
Ekaterina Ekeshina (aka Ekaterina Nikeshina, or Katya) _ (Samara, Russia)
"Katya" initially contacted me through American Singles, giving her email address as EkaterineaEkeshina@yandex.ru. Over a period of approximately 10 days Katya's messages went from friendly (with a lot of local colour and details of her family...a nice touch) to protestations of love in an incredibly short space of time. Initially she indicated that through a firm called Udacha she would be able to obtain a tourist visa and would be travelling to see me. Apparantly Russian men were perpetually drunk and had no family values. Go figure. Since I was apparantly attractive and stable I lucked out in the Russian Roulette. Now I know why it's called that. My next stop is Wikipedia. It wasn't until she had allegedly obtained her visa and was at Sheremetyevo that she 'found out' that she would need to obtain another ticket in order to be allowed into the country. It was at this time that the request for $420 came (it seems her family had pawned the family silver way back at the time Nicholas II was wondering what all the guns and shouting was about) in order for her to purchase her additional ticket, to be sent in her name 'Ekaterine Nikeshina' through Western Union and picked up at Sheremetyevo. Following the request for money (until that time it had been thoroughly entertaining, her life had been begining to sound like a Latino soap-opera) I performed a web search and found an entry for 'Katya from Samara' on the WomenRussia blacklist. After initially send a couple of fake Western Union MCTN's (Money Transfer Control Numbers she had requested, somehow her English got remarkably better when she talked about money) 'she' finally got the hint and ceased emailing. I contacted American Singles and her profile was soon removed.

Letters:
FIRST EMAIL:
Hello dear Randall!!! It is very pleasant for me that my letter did not remain without attention and you write to me back. and thanks for your beautiful photos, you attractive the man. I am glad that we have started to learn each other and I shall be happy if you man for me and I girl for you! I passionate young lady with watching eyes and full of vital sexual energy. In the basis of my heart I - sentimental and sensual. I want meet true love, someone especial, special to divide with him my life. If our feelings will be mutual, I shall make the future husband the happiest the man on the Earth! I shall give him all my love! I do not know, when this fine moment will come, but I shall be happy if our relations will go forward every day and then we shall see that occurs. I hope at us there will be an interesting dialogue which can be will pass in big! I shall tell about myself, about the life, I hope, I have not tired you :-) As I wrote to you, I live in Russia, in the big country, very inconsistent and strange! In small city Samara. I live modestly, in an apartment, with a modest house interior, but it does not confuse me, I do not search for the big riches! From my window very beautiful kind which leaves on small park. In the summer here it is very beautiful, especially if in the evening when you go on walk! Tell to me, please, about a place in which you live??? What beautiful places, or beautiful architecture at you is? Usually every morning I leave on to run, that my figure was in the form of! It is very important for the girl, and you look behind the figure? :-) I was never married, but as is ready to marry the correct person! I Hope the good wife but as I shall be convinced of it! My mum is very good cook, it knows that such kitchen, for sure. And consequently since the early childhood I with pleasure helped it to prepare for various dishes! It has learned me to prepare for very tasty dishes, and can be, you will feel it!!! To me it is very pleasant, that now we can communicate more close, and there is an every prospect to study each other better! I shall a little tell about the plans: Now I am engaged in registration of the tourist visa in Canada, for travel, and this will be chance to meet, With registration of the visa I was helped by firm Udacha. All documents wait only for acceptance. On December, 19th be ready, therefore on December, 18th, I shall leave for Moscow for reception of the visa! Also there can be right after receptions of the visa I shall fly to you! I am not assured yet of it! I would like to know you better... Tell to me please about itself! How you represent our relations? What for you the main thing in a life? I send you the some photos, I hope they will like you! As to me some photos please have send! That I could represent you is better! It will be pleasant to Me to look at you!!! kisss I shall look forward to your answer! Yours Katya.
FINAL EMAIL:
Hello my dear Randall, Today I have received the visa. Now I have thecomplete set of documents for flight in the Canada, but I have troubleswith customs house. As I have received the tourist visa for travel Ineed to have the return ticket! I have gone to lear cost of the ticketof the plane, but to me have told that I cannot fly in the Canadabecause I should have with myself 1000 $ on pocket expenses. Thismoney is necessary for having only with itself and only so I can passthrough customs house. It is a pity to me to inform you, but becauseof this problem my flight in the Canada can not take place. All problemin that that after purchase of the ticket of the plane also I shallhave with myself only 580 $ and through customs house it is necessaryfor me for transition more 420 $. I need in your advice. I can fly inthe Canada only if I shall have with myself 1000 $. After purchase ofthe ticket at me remain 580 $, but I shall require still in 420 $. Itried to find money, but all efforts were ineffectual. It is a pity tome to inform you about it, but I cannot fly in the Canada without yourhelp. To fly in the Canada to me it is necessary more 420 $ and I donot know that to do now?! Whether I do not know you can help mewhether or not, but it only your decision. If you can help me I canflyto you and I shall return your expenses back. I very much wish to bewith you, to meet Christmas, to be close with you my angel. My love mymost treasured desire for Christmas to be with you, I hope it to beexecuted and we shall be together! I should have this money only withmyself and if you can help me as soon as we shall meet I shall returnthis money. Please write to me what to do in this situation. I couldnot provide all nuances of my flight in the Canada, but I hope, thathave not changed your plans. You should not help me but as I havealready told to you, I can fly in the Canada only if you can help withthis problem. I do not know what to do, but inform that to me to do inthis situation. If you cannot help me I shall be to go home. At theairport there is branch Western Union and if you can help me I canreceive money very quickly and then I can buy the ticket of the plane.Then I shall give the full information of my flight. If you can help me, that send 420 $ to me through the Western Unionand I can receive money during short time. As in department Westernunion to me have informed saite www.westernunion.com For send money through Western Union you will need know my full name: Last name and First name - NIKESHINA EKATERINAadress:Russia,Moskowskaya Oblast ',Airport "Sheremetyevo"141425For reception of money I will need know your full name,and MTCN of remittance.Please write to me now, I wait for your answer! Your lovely Katya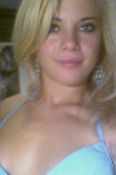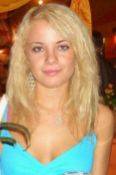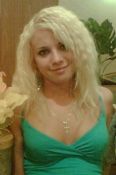 ---
Tatyana Gorbunova ( Kazan, Russia)
Hello, my name's Shaun, and I just wanted to share some current information on this known scammer, Tatyana Gorbunova. Luckily, I found out she was a fake before she could scam me financially. In fact, she is currently e-mailing me, and she just asked for 190.00 dollars for visa expenses. Her alias she uses with me is 'Oksana'. Everything else seems to be the same: friend-Natasha, Berlin-city Frank, 2 younger sisters, etc.... Her e-mail she's using is malochka@mail.ru. I'd love to take advantage of the fact she's scamming me right now. Setup a trap and get her caught somehow. If you have any suggestions, please inform me on how I should handle this. It would be greatly appreciated.
Letters:
2 days ago I received this letter:
"Hello my prince!!! I do not receive your letters. What occurs??? I wait for your letters with impatience and you are necessary for me as air. Please write to me the answer and not оставте me without attention. Yours and only yours Oksana."
Yesterday, I received this letter:
"Hello my love!!! I very strongly love you and I want to arrive to you as soon as possible. How you today and how are you doing??? I cannot live without you and all time I think of you. You even my prince dream me in dream. I really love you and I want to be with you. Together we shall be the most beautiful pair and the happiest. You with me agree my love??? Dear I borrowed money for the visa of 200 dollars the USA at my sister and I do not have not enough 190 dollars the USA. My love send me 190 dollars and I can receive the visa and I shall arrive to you. We shall meet together new year and I shall stay with you on always. I want to lead with you all my life and to be yours and only yours. I cannot live without you. I shall well finish the letter. Remember that I love you and my love wants to be only with you. Yours and only yours on always Oksana."
---
To send your own story, please click here
Click here to support Black List
READ ALSO: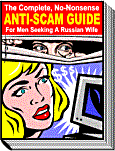 Met a Russian woman over the Internet?
Thinking about finding a Russian wife?
Russian woman wrote to you? Don't move any further until you read The Complete, No-Nonsense ANTI-SCAM GUIDE For Men Seeking A Russian Wife. Too many men were caught up in a scam and lost great deal of money - want to be one of them? Ensure your safety and peace of mind - read the ANTI-SCAM GUIDE.




Scam-free search - GUARANTEED! - Looking for somebody truly special but have had it with scammers and scam agencies? Let professionals to do the job for you.

The Universal Crib On Finding A Russian Wife - the most compressed, step-by-step guidance on finding, courting and marrying a Russian woman.
Dating Scams - The real picture of international introduction industry
Reliable Dating Services - where to look for a Russian wife
The shocking truth about Russian Brides - E-book by Marina Smiley. Find out things about Russian brides that marriage agencies will never tell you.
Why Russian Women? - If you decided to find yourself a Russian wife, you would be inundated with questions of the type "Why Russian Women?" from everybody you cared to share your idea with. Surprisingly, every Russian woman you are writing to will ask the same question: "Why do you want to find a wife in Russia?" After a while, you might start questioning your own sanity in doing the thing which everybody, including your dates in this Internet rendezvous, consider strange enough to request explanations. Here you will find some ready-to-use answers for your family, friends and Russian women you are writing to.
Cheap Russian Translations - Russian-English/English-Russian translation: fast and comprehensive. You are not sure she understands what you mean? Translate your letter to Russian! Reasonable rates and highest quality.
---

JUST RELEASED! New E-book by Elena Petrova:
"How To Find And Marry A Girl Like Me"
Comment from the reader:
"This may well turn out to be the best purchase I have made... I hope not too many of my competitors find this book!"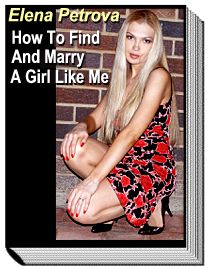 Discover how to find, court and finally marry a beautiful Russian woman!
This is the only book written by a beautiful Russian woman married to a western man - for more than 5 years! - and who is also the owner of a highly successful Internet dating agency.
Find out once and forever what Russian women are really looking for, why they are looking for it and how you can give them exactly what they want!
Get responses on your letters to beautiful Russian women - 9 out of 10, GUARANTEED!
With "How To Find And Marry A Girl Like Me" you'll learn knock-out techniques that will instantly boost your success rate in dating Russian women - online and in real life. You will have more beautiful girls that want to be with you than you can handle!
And not just ordinary girls! They will be beautiful, intelligent, but most of all - honest and sincere! You will be the one to take your pick!
STOP wasting your time and money in search for a Russian wife... Get it done - painlessly, easily, and certainly! Moreover, have lots of fun along the way!
Yes, you too can marry a girl like the one on the picture... Click here!
---
New e-book by Marina Smiley (the author of famous "The shocking truth about Russian brides"):

"Sex and Love With Russian Women"

Discover where so many guys fall short when visit their girlfriends in Russia;

Learn how you can dramatically improve your success with Russian women and win when others fail.

Most intimate questions answered by a Russian woman - Medical Doctor.
---
Comments, suggestions? We want to hear from you!
Click here to Contact us
Seek a reliable Russian Dating Agency? Why not check www.elenasmodels.com - RECOMMENDED
---