---
Alena Maldini (Sebastopol, Ukraine)
I met a woman on Absolute Agency. Her name is Alena Maldini. She told me she had young daughter, ex husband and lives with her mother. Her address is Sebastopol , Ukraine. After some letters of which i paid for her internt of about $200 , we decided to meet. She left the destination up to me.
I chose Paris. Why not? city of love and lights. She checked on cost of visa, tickets and how long to get visa. Well. I sent all the money needed. Paid for her flight ticket, visa , and she told me she needed to have $500 which she would return to me in Paris. This money was for her bank account so she could prove that she had money for support in Paris. all of this is pretty much necessary for some countrys before they can get visa.
I know this as i have met a few women that were honest and traveled to Europe to meet them. All times i was given money back on arrival. FINE! sounds all legit.
I was to leave on November 17 and meet her at paris airport on a flight that arrived 20 minutes before hers. Paid extra money just so i could assure her that i would arrive with her and not have problem for her getting past customs and immigration.
One week after i sent all the final payment she sends me letter that she will be gone for one week as her uncle has died and she must go bury him. OK, i wait. Well, no reply since then.
I not only got scammed for about $1000 for flight and all but also now hold one flight ticket to Paris of my own!
You can find this woman on absolute agency. she is suppose to be 30 years of age.
Please, be very careful in your search. I personally felt very assured that this woman was legit. I owned my own agency on the net for 3 years. The reason? So people like us would not get scammed. Since then i have ended my agency for financial reasons.
My wish now is to work with others that are members of absolute agency to protect each other against scamming women.
If anyone would like to assist in this please email me dhardy1446@aol.com I am also including photos of this woman so others will not be taken by her.
DH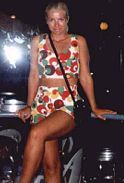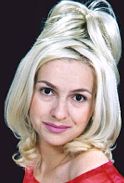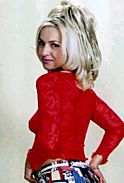 ---
English Club/Katyusha/Elena (Lugansk, Ukraine)
I just wanted to write a quick note that there is a "club" in Lugansk, Ukraine called the English Club that is currently advertising on match.com. After going through the blacklist I have seen several pictures of known scammers that are now at this English Club. I was in contact with a couple of these girls but became suspicious after receiving pictures of 2 different girls from the same girl. Another one came right out and asked for money on first email - Can you believe that??? Anyway, I can say for sure it's the club or just scammers using the club, but here's a couple of pics to watch out for...
SRP Barcelona
The brunette goes by name of "Katyusha" The blonde in swimsuit: "Elena"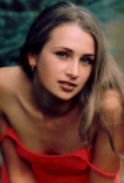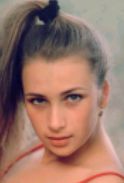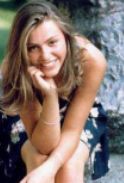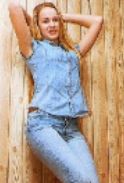 ---
Adamova is back! I want to inform you about her new email-address w972b@yahoo.com
Also she sent fotos I did not see before. I attach this fotos.
Regards
Michael (Germany)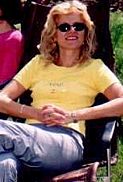 ---
Irina (Yoshkar-Ola, Mari-El, Russia)
I am a single guy just looking for the my one and only! I am 46 years old and self employed, white, American.
I was contacted through my add on Friend Finder.com. I happened to see this blacklist and read it,page for page! I saw a letter similar to the ones sent to me, THIS WAS THE CLUE! After reading the letter on the blacklist, I prompted Irina to come to the US for Christmas.Then in the very next letter was the request for the money! The money was to get visa and passport. THANKS to seeing this, I am not a victim! HER HANDLE at FF is (irina021375)
My Name is Dave Beall. My e-mail Davebeall@avolve.net
Letters
Hi my Dear Dave. I to write to you the letters from Internet cafe. It is very speed. My weight of 51 kgs. My growth 172 sm. I to not have children! I was never married! I very much to want to marry. My age 27 years. I earlier termination(ending) musical school. I to be able to play on the piano. I to work the children's medical sister. What you to love to do(make) in free from work time? It I by the black sea. What you to love from the foodstuffs? Today at me by target (day off) and I have decided (solved) to you to write. Today we with the mum we shall go to the grandmother. She lives in 50 kilometers from our city in a village. I live in city Yoshkar-Ola. There at it (her) a perfect nature and circle of one wood. She will prepare pies which are done (made) in the furnace. They very tasty (delicious) and fragrant. You probably such did not try. Mine the feelings with each letter to you become stronger and more strongly. I talked to the mum concerning ours with you of the attitudes (relations). I spoke her some phrases from your letter and she spoke that you probably honour man and your feelings sincerely under the attitude (relation) to me, but you should not hurry up with acceptance the serious decision, you should understand the feelings. We with you as two climbers which rise in a mountain, only I on the one hand, and you with another and final point is top on which we owe will meet. We should advance to top not looking on obstacles which can will meet on our way, and then at us will be very well with impatience I live with the mum together.It I on a photo at itself at home. I do not have automobile but I am able to drive. I shall wait for your answer. Whole also Kiss Irina . Best regards, Irina mailto:irina021375@hotbox.ru
Hello Dave! Hello my love! You have written that want that I have arrived to you I too would like to visit you to touch you to kiss you. But I have no so much money to get the visa and the foreign passport up to you. I asked also to me have said what is it costs(stands) 350-400 $. If you can give me this money that I tomorrow I shall go to make out the visa to arrive to you on Christmas. Whole you Irina!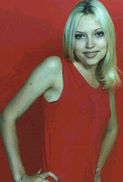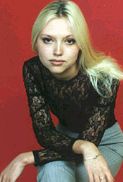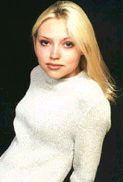 ---
I'm a 45 Belgian single man. The only agency I wrote to was Jana, the girl Ludmila-169a, in February 2001. On her profile it was written (and still is - http://www.vinnica.ua/~jana/169a.htm ) that she new French (my mother tong) My lettre was in Fench with a translation in English. Amazingly "she" answered the same day "please write only in English" and after 2-3 days asked me to pay for the mail and translation. I said OK but please send me first a specific photo: "you with your 3-y-o son in your arms" Never got any answer. I wrote to Jana's direction: "Send me the photo and I pay for all: the photo, the mail...". They answered (the same day too) that they had just seen Ludmila's mother who told them Ludmila was on holiday ;-)
Fortunately at the same moment I put an ad trought "elenasmodels.com" for $50 (now it's more), got 50 replies in weeks, and found my happyness with a very honest girl who I'm waiting for as soon as I find a visa. Since February I met her twice in Russia and invited her for 2 weeks in Belgium. So don't despair if you have been scammed!
Sincerely yours,
Michel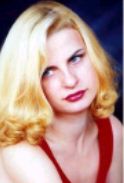 ---
Julia Alipatova/Ludmila Domashneva (Novodvinsk, Russia)
I have been recently contacted by Julia Alipatova who ended up being a front for Ludmila Domashneva. She is now using the email office2001@bk.ru and her agency is called Club Alina. I got almost the same emails as what I saw on the black list. No money exchanged hands because of your black list. The bank accounts were all in the name of Ludmila Domashneva. Thank you very much!
Simon D.
---
Larisa Korkina (Norilsk, Russia)
This one has the exact same story and pictures as Tatyana Moskvina of Orenburg, Russia listed in the November 2, 2001 update.
larisa_1974@fromru.com "My name is Larisa, I was born on October 17, 1974, in city of Norilsk." address: Krasnoyar territory, city of Norilsk, street of a Victory,8-13. Larisa Korkina.
This one stops answering questions and then asks for Visa money.
I don't think she'll be using the @fromru.com account anymore - I checked her e-mail and found about 30 different men that she had been writing with the same letters as I had received. I changed her password. :)
J.D.H.
Here is a copy of one of the final letters I received, plus a few more pics...
Hi my love!! How are you? How are you keeping there without me my darling. I hope that you are very well. At me all are simply fine. I called in the American Embassy and I have informed that for us with you the optimum variant will be a visa which is called tourist. As I have said it is the visa which called by B-2, and it is valid during 12 months. By this visa I can go on all your country. I have learned that this visa costs 180 dollars. Except for that its registration are 45 dollars. It is all information that I have informed in Embassy. When I learned all it, I was supervised by one feeling, only it is love and the desire will meet with you. To regret, at us in our country is very bad economic situation and people couldn't receive theirself wages many months. In our hospital the doctors and nurses doÔÜt receive the salary so long time also. Me is very shame that at us such situation in our country. And it is more a shame that I should ask that you have sent me money on visa. I ask you that you have sent me 280 dollars. I understand that it is little bit more than cost of the visa, but this money includes the cost of the air ticket from Krasnoyarsk to Moscow and the cost of the passport also. As you probably have understood I should fly to Moscow because I must visit the embassy and personally agree with the employees of embassy about the registration of visa. I ask to send money recourses by the system of Western Union, I think that it is most reliable and fast system of the remittances from one country to another. As at us in city no the large airport with flights up to Moscow, I will go in Krasnoyarsk and only therefrom I will treat in Moscow. Money should be sent to the address: ALFA BANK LENINA ST., 121 KRASNOYARSK 660021 RU LARISA KORKINA. It is the address of branch Western Union in Krasnoyarsk city. Unfortunately I havn't a personal bill in bank and for this reason it is better send the money recourses by this system. When you will send me this recourses, you should send me ten-digit control nomber or it is Money Transfer Control Number (MTCN), without it I can't receive a money. I believe that our love will help us to overcome all difficulties and will help us to incorporate in unique organizm. I think that the love contains in itself so and trust to each other, I want say that you can trust me because I can't deceive you, because I love you and want to be only with you my darling. Yesterday, when I slept I saw a nice dream about our meeting with you and about volume as we with you were engaged by love. It was a nice dream. There we were together and also you kissed me tenderly until then while I have not got in paradise from yours tendernesses. I love you and I wait your letter with the answer to my request. Yours love Larisa.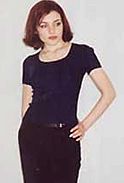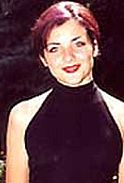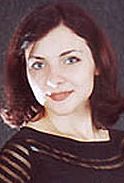 ---
Hi guys, she back up to no good! Her name is MILA, her new add was found on Match. com. (Her handle is Mila251@match.com) When I was in Odessa a couple of months ago I tried to look up this lady, and the information I was given was all false. I've seen her on this list before! This site has saved me a lot of money, Thanks, John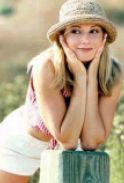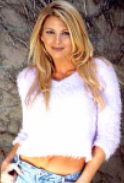 ---
To send your own story, please click here
Click here to support Black List