Elena Nikitina (MEDVEDEVSKY, Republic Mari El, Russia)
Hi, My name is Rell I am a 42 yr old Australian single father of 1 child. I contacted this women on Face Pic.com who is currenetly using the name Elena or Nikelena. It started out harmless but eventually she asked me for 3000 Euro for an operation for her mum and that was when I told her to take a hike. She contacted me again but I ignored her and I have not heard anymore. She is using nikelena@pochta.ru and this address
NIKITINA ELENA.
RUSSIA
REPUBLIC MARIY EL
MEDVEDEVSKY AREA
POST OFFICE SHOJBULAK
POSTAL INDEX - 425210
POSTE RESTANTE
Letters:
Feb 19, 2005
Greetings my new friend Rell!!! It is very pleasant for me that we have found each other! It is pleasant for me that you write to me the letter!!!! Now I to tell about myself: I do not drink and I do not smoke; I not when was not married and at me not when there were no children; BUT I VERY MUCH WANT TO HAVE CHILDREN! I WANT TO HAVE TWO BOY And the GIRL YOU WANT TO HAVE CHILDREN???? I have finished university on the teacher of initial classes of high school; I work at present as the teacher of initial classes I very much like my work. I live with mum, and daddy at me has died. My city very beautiful, his name Yoshkar-Ola and there proceeds the river Kokshaga! My city is 800 kms from Moscow! At us it is a lot of factories and factories and very many the cultural centres and places of rest! Now at us has come a press, and it is very cold Temperature of-18 degrees each day I to search for the prince at myself in Russia, but all my searches appeared unsuccessful As you know that Russia glory people who drinks vodka very much... And whom I met that it the fan to drink vodka was or was very rough with me. At the Russian man it is very bad to concern to girls, And the girlfriend to advise me that it is possible to find the love in the Internet. I of her to listen and go with it in the Internet of cafe and to begin to thumb through conjugal agency and to see you and you to me have very much liked in this agency!!! You very good as I to think the person... I would be very glad if our correspondence was finished by good love and probably we might get married... I to warn you that I do not have house of the phone and I can not call you. But if our attitudes will promote very quickly and if we shall like each other I can call you from main mail because there there is a phone NOW I to YOU to BACKS QUESTIONS And I THINK YOU to ME TO ANSWER:
1) Yours a full NAME?
2) Your full the SURNAME?
3) Your full and exact home address of residing?
4) Your home telephone number?
5) Yours of the countries where you live?
6) Your city where you live?
I shall look forward to your answer to all my questions. The friend I of you ask mine only do not play with me in games I the girl very serious and I want serious the attitude with you. I send you still the photos! Send to me your photo! In the following letter I to you to tell about mum and about daddy! If I you have interested that I wait for the answer to my letter! I wait from you for questions if to you that that not clearly, on it I finish to write the letter! I wait for your answer! Yours Elena!!!
This was the one asking for money... April 6, 2005
My lovely Rell today I have come in the Internet of cafe and here at me to make the computer And to me have told that there were very many viruses Also what even the program which stood on the computer has not helped it(him). It is not a pity to me that I might write to you such long time and the more so that at me my mum seriously was ill! Excuse me for that that I might not write to you, because it not my fault in it. My loved Rell I so strongly missed on you and me so there were no your letters! My loved Rell I now had one material problem. It is not convenient for me for you to write about it, but it is necessary for me directly urgently money to operation for my mum. In it have found out a cancer of a liver and it is necessary for me now as have told me the doctor 3000 euros. Doctors have told me that may do such operation only paid, Because medicines very expensive very many money also is required! I want you to ask about material aid my dear Rell. Write to me you can help me???? I very strongly love you and can not live without you!!! I want very strongly you to kiss and strong to embrace! I while shall finish to write to you the letter and I shall go now in hospital to mum, But after hospital I shall wait from you the letter! I want you to kiss very strong and strongly to embrace!!! With love your loved Elena!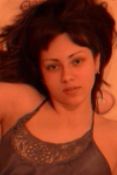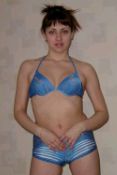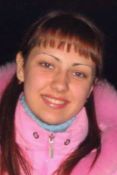 ---
Ekaterina Solovjyova (Slavyanka, Russia)
I'm a divroced, 40 year old dad in Illinois. I was contacted on yahoo personals by Ekaterina, "Katya", in early March. As usual, she was in love with me by the third email. She told me the story of how her father died and her work a Luckoil as some sort of economic worker. Specifics are never given. Lots of emails about nature, the scent of love etc... She then decided to investigate theVisa and even wnet and got a loan to buy one. Now she needs money ASAP. Thank goodness I checked this site and found out I'm not the only true love. Attached is the second request for funds. DC from Illinois, USA
Letters:
From: "Ekaterina" <kkkkkk@pochta.ws>
Hi my love Doug Yesterday and today at us fine weather. It is sun shines. Today I went through the liked park. There spring birds sang. Most likely it were birds Stresogustki and Solovej. recently has passed a rain. Therefore air was sated with a moisture. From it air was fresh and fragrant. Aroma amplified blossoming a lilac and tulips. I went and breathed this clean and fragrant air. It was unusually pleasant sensations. I have recollected the dream. This dream you. Unfortunately we yet together. But it still strengthens my feelings. In Russia speak, that than further from you the loved person, than more you are him love. it is the naked truth. I test too most. I frequently ask myself: if I then have not come in the Internet cafe and casually have not seen your letter. Then I would not get acquainted with you. It was the destiny. The god has given me chance to become happy. And I have taken advantage of this chance and became happy. All these ideas came to me when I went on park. The park is between my work and the house. It is very old park. it even does not have name. It simply name park. I dream that sometime we shall arrive together with you to my native city and I shall show you this park. We shall arrive in the spring to see as the lilac blossoms. In park it is a lot of lilac. Therefore begin to smell a lilac very strong in all park and around of park. We shall go having undertaken for hands. People will look at us and to be pleased to our happiness. You will be proud of me. I shall be proud of you. Then I shall embrace you and gently I shall kiss in lips with words i love you. you will take me on hands and begin to whirl me. I shall laugh and shout with happiness. We shall take with ourselves a young tree and we shall plant him in this park. On a tree we shall cut our names and we shall place them in heart. It will be a symbol of our love. In 10 years we again shall arrive to this park and and we shall find our tree. On it we shall find our names and we kiss our symbol of love. This tree will remind us of happy minutes for a long time past years. We are familiar with you already for a long time and it does me sure in the feelings to you. I am sure, that my dreams will come true. And all will be as I have written. My love I borrowed money 420 usd in agency and have has made the visa. the VISA IS READY!!!! I made it because after June, 1 cost of the visa will be more expensive. I should give money 420 USD to May, 30. I wait your help 420 usd today!!!! MY DEAR I will have problems if I shall not return money to agency tomorrow!!!!!!!!! It is very serious!!!! My fears are real. If I not return money I to break conditions of the credit. The agency will compel me to pay the double size of penalty!!!! You understand it? my visa starts to operate since June, 1!!!!! I send you video and photos of me and my mum!!! I wait your letter, I love you, Yours Ekaterina. The information for a remittance through Western Union:
Country - Russia
City - Slavyanka
Name - Ekaterina
Lastname - Solovjyova
The information of bank:
DALNEVOSTOCHNIY BANK
MOLODEZHNAYA, 9
SLAVYANKA , 692730
(7 ) (423) 3144279
ATTENTION!!!, my dear I have one specification which you should not forget!!! Mum and friends name me KATYA. But officially in all documents my name is written as EKATERINA. Therefore the remittance should be sent for my official name <EKATERINA SOLOVJYOVA>. My dear in the bank I was told that there is one more way of a remittance. It is Money Gram. The necessary information for this way of a remittance:
RUSSIA SLAVYANKA,
PRIMORSKIY REGION
FAR-EASTERN OVK 64, LENINA STR
S/R 74233141036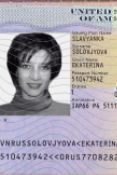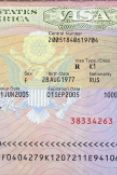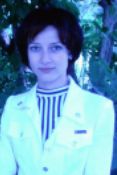 ---
Irina MAKARIVA (Saratov, Russian Federation)
Hello, my name is Sean Lake. I live in Kissimmee FL. I'm 32, single/never been married, and I'm self-employed. The contact with her originated from ratemybody.com. I signed up for that site, entered nothing in my profile but uploaded one picture. She sent me a message to e-mail her at this address: Queen77@mail15.com I started conversing with her at the end of March and today found her on womenrussia.com. I am attaching 4 pictures she sent that were not previously listed. I found her using this name as well: Ksusha Izotova. Luckily, nothing was mentioned about money. Here are the e-mails:
Letters:
Hello my new friend. You would know how many pleasures to me have brought that you have answered me! Now I understand, that people in your country really responsible ! I like, that you to understand my not so good English language. I learned it at school, and then at university. As you already know, my name is Irina. My birthday 26.04.1975 I was born in Russia in city Saratov, where I now and live. The birthday is a very happy holiday for me. This day I receive many gifts from my family and friends. My growth of 168 centimeters, weight 55 Kg. I have blond hair. I want to tell, that I do not smoke and I do not use strong spirits drinks, but sometimes I can slightly have a drink in the good company, but it happens very seldom. I have the mum and daddy, and as younger brother, which studies in institute. They live separately from me in an apartment. Now I live one in a small apartment in city centre, which I pay independently. I have many enthusiasmes. I very much love to sew, to knit, to prepare, to read the books various? I like to go in cinema and to listen to different music. I love to travel, but I never left for limits of Russia. . The main features of human character I think Sincerity, kindness, politeness and as I think, that the person it is necessary should be the respectable citizen with love to the country. I very much frequently see young pairs, I see as they are happy, I sincerely am glad for them, but in my life there was no present love and all my former relations with Russian men brought to me only pain and misfortunes, therefore Now I am lonely. My last friend has thrown me. He has found other girl, as I have understood. Also I saw, that he liked to drink alcohol very much very much, so there are a lot of people in Russia make it, there can be you, know concerning it. I do not like it, when the people like to drink so much, as my last friend did it! I hope has not tired you with my sad history? Now I never want to have the relation with Russian men. I always dreamed to have the American husband. As I know, that the American men the very careful people. Me very much pleases, that the American men very much appreciate and love the family. Still American men as against Russian conduct a healthy image of life. All these qualities do American man attractive for The Russian women. I hope that we can be the good friends or more...I shall be very glad, if you as will want it as well as I. I want to inform you, that I write the letters from the Internet of the centre. Unfortunately I have no a house of the computer and telephone. I hope, what it will not be by a problem for our attitudes ? I want more to find out about you, your family, your enthusiasmes. I think, that you can answer to me soon. I shall wait for your letter. Irina.
Hi my new friend Sean. I am very glad, that you have answered my letter, when I come in the Internet of cafe and I receive your letter, at me at once am cheered up, so it is pleasant for me to receive from you letters, I hope, that our correspondence will be strengthened also we shall not overlook the friend about the friend! I send you the one more image, I hope it to you it is pleasant. I have told to the girlfriends about that I correspond with you and they constantly ask me about you, to them interestingly what habits at you what you, I answer them, that I already for a long time did not communicate with such person as you and they very much for the sake of for me. Thank for the answers to my questions. You want to continue our pleasant acquaintance and to study me better? Sean, may be, possible, we will together in the future time, if you will want this, I don't want to hide this so important fact, but we must to learn more things about each other more and more, it will reasonably and correctly, really, Sean? I hope that you will agree with me with this fact too. My dearest friend Sean, I would like to tell you about my family in more detail. My parents the very decent (considerable) people. This are my mom Marina, my daddy Pavel too. To my mum 49 years and father 52 To my brother 20 years. He the student of Economic institute. Also I want to tell that I have consulted with my parents about the account my acquaintances with you through the Internet, they have estimated it as positively because they care about my future life of course. My parents would want that I have a happy life, and would want that I will find my man. I think, that it will be interesting to you as to learn about my native city. I live in city Saratov. it is very beautiful and large city. In 1999 my city has borrowed (occupied) the first place among the purest (cleanest) cities of Russia. My city is located on the river My city has many monuments and beautiful buildings. If to you interestingly see it I can to send you many pictures of my city. If you will arrive to Russia, necessarily visit Saratov. You will be pleased with this trip. I would like to know more about your country, your city about traditions. It will be very interesting to me to read it in your letters. I want further to learn (find out) each other better. You seem to me by the very good man. It is interesting to you to know more my personal life? I want to inform you about it. Irina.
Hi my favourite friend Sean. I am very glad to receive your fast answer. You know, for the small period of correspondence with you and have already understood, that to you have become attached, without your letter at me day any not such but as I receive from you the answer at once my life is filled with pleasure. And you attachment to me? I think what yes if it so that it is healthy! In Russia purchase of a good computer the dear pleasure, therefore to me to have to go to the Internet the center. Tell, what at you it is represented on a tattoo??? Sean, when I sit at work, I constantly think of you, I wait for that moment when I after work shall go to the Internet of cafe and I shall find out the letter from you, it does a pleasure me huge pleasure! I know very much not much about your country, only that that I read in the newspapers and I look on the TV set. You know, what I work as the the psychologist, but me would like very much to know my trade is claimed in your country? Your country gives a lot of attention to psychological problems of the relations between the people? Please inform me about it. I want to tell to you about the best girlfriend. Her name is Olya. She had correspondence with the man, which lives in Berlin. Recently they have got married and now are very happy together. Now Olya lives in of Germany with the husband. She speaks, that its her husband the very good man. They together one year. On her example I began to search for the special man far from Russia. How you concern to a marriage with the Russian girl? You would love to have the Russian wife? Please answer my questions. For me it is very important to know your opinion. I think, it will be what is it interesting to you to know the address about my regular mail. You can send me pictures and photos. It will be very pleasant to me to see them. As on February 22 at me day birth and your letter will be the most remarkable surprise for me!
Irina MAKARIVA
Russian Federation.
ZIP:425430
street: Kyltyra-26 14
You can give me the address of regular mail? I as can send you the letters and photos. But it is possible, that the international letters too do not achieve of the addressee. I already informed to you, that I have no the telephone and it is the large problem for me. I think, that it is the very important thing in the house. I would like to speak with you on the phone and to hear your vote. I think, that on a vote it is possible to learn (find out) the man much more. I shall try to find a way, that we spoke on the phone. Even if it will borrow not enough time, but for me it will be very important. I very much want to continue with you the attitudes (relation). It is very pleasant to me to speak with you. Between us very large distance, but in the future I would like to see you near to me. But while it only dreams. I hope, that it will be speed a reality. I wish to you perfect day. I wait your answer and I miss on you. Yours. Irina.
Hi dearest Sean! Sean, I want to say to you that your messages became an important part of me and my life, your e-mails help me live, I don't have boring mood in general, but it there comes when is bad weather in the street when it's coldly. But when I receive your warm messages, I forget about bad mood at once, I have a smile on my face and magnificent mood from your e-mails. I can't without your messages now, Sean. In this letter I have sent you a photo with the child of my girlfriend. I hope to you this photo is pleasant. Many thanks for photos.Excuse, probably it is a mistake on a site. My birthday on April, 26, it is possible at registration the mistake has left. But I understand that it not really and to me am very sad from it. I to search for such special the man as you. I think, that my heart me does not deceive. Why? But I have chosen from all you. Probably because it is destiny. My heart prompts me. Now I go home after work and I think of our acquaintance. I want to inform you more more in detail about the personal life. I think, that we nothing should hide from each other. I have some disappointment in the Russian men. I had sad experience with the man from my city. he was little bit more senior than me. We have got acquainted with him at the bottom birthes of my girlfriend and have liked each other. We met him some time. He was the beautiful man and made pleasant impression on me. But then I have learned (found out), that he has other girl and that he deceived all this time me. Now he lives with other woman. To me was very sick to transfer his deceit. Now I feel myself perfectly. But I already cautiously treat the men. I think, that in Russia there are not enough of decent men. Therefore I have decided to search to myself for the foreign friend. But now when I have met you that all I have changed Now feel the happiest girl on light! I completely trust you and I know, that such person, as you never me deceive. The deceit is the most bad character trait of the person, it at all does not decorate the person! Today with girlfriends I went to park and I have noticed there one pair, there were two and embraced, their persons looked the happiest which it would be possible only will present, and I represented, that it is possible we when-ieaoau as we shall go together and we shall be happiest people, such, that everyone will look at us and everyone will be to admire. Well, on this I'm finishing my message to you, as usual a warmth greetings from my family to you! Thinking about you My warmth kisses, Irina Probably because it is destiny. My heart prompts me. Now I go home after work and I think of our acquaintance. I want to inform you more more in detail about the personal life. I think, that we nothing should hide from each other. I have some disappointment in the Russian men. I had sad experience with the man from my city. he was little bit more senior than me. We have got acquainted with him at the bottom birthes of my girlfriend and have liked each other. We met him some time. He was the beautiful man and made pleasant impression on me. But then I have learned (found out), that he has other girl and that he deceived all this time me. Now he lives with other woman. To me was very sick to transfer his deceit. Now I feel myself perfectly. But I already cautiously treat the men. I think, that in Russia there are not enough of decent men. Therefore I have decided to search to myself for the foreign friend. But now when I have met you that all I have changed Now feel the happiest girl on light! I completely trust you and I know, that such person, as you never me deceive. The deceit is the most bad character trait of the person, it at all does not decorate the person! Today with girlfriends I went to park and I have noticed there one pair, there were two and embraced, their persons looked the happiest which it would be possible only will present, and I represented, that it is possible we when-ieaoau as we shall go together and we shall be happiest people, such, that everyone will look at us and everyone will be to admire. Well, on this I'm finishing my message to you, as usual a warmth greetings from my family to you! Thinking about you My warmth kisses, Irina
Hello my dearest Sean! I want to say to you that as usual and usual, I'm happy so much from your answer on my last e-mail. You simply do not represent as I strongly missed on you all this week to me! It is not very a pity to me that I can write to you each day. When I go in Internet - cafe that I feel the happiest girl in the world! I test huge Excitement at that moment when I sit for the computer as very much I am afraid of that that my box will be empty and there there will be no you Letters. It would be the hugest to mountain for me and all my week would be spoiled. Sean, please always write to me as I can not live without your letters. You the best the man in the world! You e-mails are so important for me, it are a part of my life, it are a source of my pleasure to my life, I want to say to you that the occurrence of you is a beterest part of my lonely life now, your messages give me a great happiness and pleasure in my life. Thank you for warm congratulations and for a gift to birthday, has pleased this news of me, I even have not shed a few tears nearly. For the first time after spiritual wounds, I have felt to someone necessary. Thank you big. I shall transfer your wishes, they will be very glad. Girlfriends at work speak, that I became absent-minded, speak, that I have fallen in love, I do not know, that to them it and to answer, because I do not want them to deceive, even it seems to me, that I have already found, that person whom searched, and this person you! So it seems to me, what I too to like you, or it not so? Tell me please, it may be not mutual at us these feelings, and I very much would like, that the our love was mutual! You are similar to the man of my dream!!!!! I consider (count) myself as the very romantic woman. I think, that I can completely trust you. I can discuss with you in friendly conversation various themes. I can speak with you about the problems. I want to find in you the supporter, friend and husband. By the kindness and tenderness I can make your life perfect. From human qualities I most of all do not love flattery and deceit of some people.I hate egoism. I very much would like, that all people on ground were happy. I receive a lot of pleasures from dialogue with the friends and interesting people. I as love to carry out (spend) a lot of time of a house, I love an internal cosiness, I love calmness. At this time I listen to music, silent slow music, which brings a lot of calmnesses and consent. I close eyes and begin to dream of you and about life which might be at us, my dear Sean I very much frequently present our house. To me I very much would be desirable to have in my apartment or house an old fireplace and plenty flowers. as would like to have an aquarium with exotic fishes and sea turtles. I a lot of time dreamed, how we sit at a fireplace. The candles burn by soft, pleasant light. The fire wood slightly cracks in a fireplace. We look against each other and all our ideas on love. You gently embrace me and press to yourselves. I get on the head on your shoulder and passionately whole you in lips.....! But then I have opened eyes and have understood that it only dreams and to me became very ad..... Sean, but nevertheless I have hope for that that it becomes fast a reality. My friend. I want you shall be possible to ask I to name you in the letters my love? I think, that it will be pleasant for you. It is very a pity, that we while are far apart. We are divided (shared) by (with) thousand kilometers and large ocean. But I think, that we can overcome all barrier with the help of language of love. Even the most difficult obstacles have no the force near to such strong, clever and careful man as you. My love I shall remember day of our romantic meeting all life. I always try to continue traditions of my family. My parents very much love each other. They always help and support each other. My mum always learned (taught) me to be independent. I very love the clever and strong people, which have the point of view of representation concerning life. I try to surround myself with the honour and sincere people, having one rare feature which the kindness refers to as. The love for me means freedom. Freedom of a choice of the favourite man. I should freely choose that the man, which I should give all sincere kindness, all feelings. I think, that the creation of family should be based on love. If the marriage (spoilage) is created not on love, it (he) will not be long and happy. The love is a victim. If the soul of the man is remarkable, his (its) weak parties remain not noticed. The love allows me to look at the world on new. I to a jota ла shall have love for which I is ready to give back life. I would like to have such understanding and affinity, for the sake of which I would be ready to give back all. What you think of all it? What is love in your opinion? Please answer my questions. Sean Our vital ways have met. Let them to burn as a bright star of our amazing love. I shall wait your answer. I hope for the destiny. I hope that this week will pass quickly.... Love and kiss. Yours. Irina.
Hello my dear Sean. Thank for your fast answer to my letter. I want to you to tell, that I very much waited your letter. Your letter is filled with honesty and kindness.It gives to me some hopes... You very good and attractive the man!!! It is very a pity, that we while are far from each other. In Saratov it is impossible to find the real man, real husband, which can love his wife and provide her happy life, happy life to the future family. I think, that I could be the good wife to the husband. Each woman searches for the man, which will love and to respect her. In this the letter I prepared for you for new photos which I have made in last weekend. We with girlfriends went to walk and have visited it is a lot of Interesting places. All over again we send at cinema and looked very cheerful comedy. Then we walked on park and have visited a shooting gallery. There we shot from The pneumatic weapon. At me very well it turned out to shoot and I have won all my girlfriends. But nevertheless I very much did not have you. When we walked In park that I thought of you very much. I very much would like that you appeared near to me but I understood that now it is impossible also for me became sad. I want, that you knew my relation to family life. I only want the good relation and kind man for myself. The man, which becomes the good father. I want the good relation to me. I shall answer to the man with respect and ladies to it all love. I search for the serious relation, whom that who can me understand and who will be understood by I. The relation between the man and woman are very important. The man always should address with the woman well, with love and respect. He should help in bad and good times and care of all its needs . The man should give the woman all love and care. He should make so that his woman was happiest on all ground. The woman should do too most for the man. To support it always, to be a number when the man requires it. I think, that the love is very important concerning the man and woman. I believe in this kind of the relation, for this that that I search in the life. My ideas are close to yours? Inform please, what relation search you for? You should know, that I live not in the best country. I want, that my children had the best life, than I. I very much want, that we have continued with you our relation. I think, that you that the man, which is necessary for me. Dear...... I want to convince you, that I am honour with you, that I shall not deceive you. I shall wait your answer. Sincerely. Irina
Hi mine beloved Sean. How are you? A thank for your letter. This large happiness to receive news from you. I hope, that you today have good day. Yes, Sean, I am really ready to leave from Russia, and my parents of me in it support. They speak, that can, the American men it is better, than Russian. I both have tried to get acquainted, and have met you, and is very glad to our acquaintance. I was frightened, when have seen a photo, thought, that you can is married and it is your family, but thank God... I am surprised, that you have become interested in our city, it is pleasant for me. I live at Saratova near Volgi. I want to speak you, that I today visited church and asked the god, that you were healthy and are happy. Sometimes I go in church. It is very important for me. You trust in the god? You frequently go in church? I always wish to the people only happiness and health. I want that all lived are happy on ground. Each man can to live happily in this world. How you consider (count)? I think of you recently very much. My heart frequently is beaten, when I think of you....... I want to ask you, that you have sent me all your photos. They will help me to feel your presence near to me. Simply I very much need in your care. I think, that you can give me her . I search for true love and romanticism in the relations. I want, that I and my family were happy. To me 30 years and I have no all it. Due to you I want to find all this. In you I see the very special man for myself. I was close fortunately in the past, but my trust and heart was deceived. I know you not long time, but you seem to me by the very honour and sincere man. My mum always speaks me, that I should be honour with the people. I always tell to her about our successful relations. She is very glad for us. She is glad, that I shall not be one, and I will have family. I want to divide (share) with you our happiness. I want to know, that can make you happy. Please give me chance to love and to be favourite. I shall wait very much answer to my letter. I reflecting about you Sean. Each second. Love. Yours. Irina.
Hi my perfect and wonderful Sean!!! I am again glad to see your letter. Each your letter brings heat in my heart. I dream of that day when it will be not the letter and our long-awaited meeting. Today it is not magnificent weather in the street. Weather is not very warm and solar.
In such perfect day best to be in the street and to go for a walk on fresh air. It is so pleasant. Especially when to leave with the friends from city in a forest on the picnic. It is wonderful. I know probably I am too romantic and I love a nature very much. Yesterday I dreamed of us walking in the forest. When I think of you, my favourite man, I become so happy and it is pleasant and joyfully on heart, that for me it would be desirable to fly with happiness. I understand that I can not live without you, without your words, without your embraces and kisses. For this that I searched all my life. You probably are intended to me by destiny. I should connect life only with you my lovely. I am happy that you are mine. I value it very much. I do not want to lose you never. You are my sense life. Without you I have nothing to live in this world. I always dreamed about such man as you, such understanding and fond man. I want that we will be with each other. I shall wait your letter soon. I hope to receive it and to be delighted to your answer. A lot of kisses to my darling, Your always lovely Irina.
My honey Sean. Thank for the very pleasant letter. It is not very a pity to me that I can write to you each day. The Internet - cafe costs for me is a lot of Therefore I can visit (attend) it only 1-2 times per one week. But I constantly think of you and when I I go in cafe that I feel the happiest girl. I go along the street and I dream of you. What is weather at you in the street now? As to us that in Saratov stands good warm weather. Almost All this week there was a sun. Almost each evening I with the girlfriends went to park on walk. They it is constant ask me about you and I with the great pleasure I tell him (it) about that what you remarkable the man. If it is fair, that sometimes I begin to be jealous you of them. (smile) Sean You have changed all life for me. I long time lived without a definite purpose. All days mixed up together and All was very monotonous. I lived from one day up to another. That did not suffice to me to whom. Now I know that it were you Sean. I am very grateful to you for it. You have grasped my heart, my opinion, mine Soul. All this week I thought of you and wanted to make for you a surprise. I much Thought of it and has decided that the poem will be the most remarkable way To express my feelings to you and to deliver to you pleasant. I long sat in To library also searched for the most suitable poem for us and has solved what exactly this Approaches in the best way for expression of my feelings to you. It was composed not by (with) I. But she (it) will help me to express My feeling to you. express myself... In my arms I see, a beautiful friend, of golden heart, and soul of fire. One sweet kiss, a tear of joy, into my arms, tenderness blows. Bound by blood, and guardian angels, surrounded by dreams, dancing around your table. >From the Snow to the Fire, her heart beats quicken, like a eagle on a high peaked Mountain, to the depths of the ocean. >From Sunrise to Sunset, the golden glow of a fire, Love and devotion baby, Sean , you my Sunshine. I belong to you, You belong to me, You make my life complete You make me feel so sweet A kiss, a smile Everybody needs it for a while!!! Please write that you think of a poem which I to you has written. I very much I hope that it to you has liked as I very much tried and have enclosed in it all The soul! I very strongly waited today what to write to you her (it). To me very sadly from that that I should finish this letter. I'll be keeping you in my mind all the time... I send you my tender kiss and tight embrace... Your Irina, thinking of you...
Hi Dear Sean!!!!! I am very happy to receive your letters. I prepared for you for new photos. I have made these photos the last year on "Black sea". We went there with the family the last year. It was unique time when I was on the sea and it very much was pleasant to me. This sea to be approximately in 700 kilometers from our city. Yesterday I was at my mum and we long talked about you. She asked about you and your country. I have told to it(her) about that that now at you summer and now at you warm weather. It was very interesting to it(her) to hear all this. I have decided to show a Para of lines of your letter to my loved mum. Sean, Are you not against that that I give to read some lines from your letters? Mum, reading has Probably good person has close told it you. Also that it trust you. She would like it we with you, had all well. We With you begin to understand and feel each other it is very important. We should entrust each other. Lie it is bad very much. Mum from The childhood always teach me to speak the truth. We with you Completely should entrust each other only the ambassador who may be a The good union. It is a pity, that we with you - while separately. But everyone Our letter rallies us, and distances between us become ever It is less and less. You seem to me which most of all The good person I has met in life. I would like to write to you each day but it is impossible and it very strongly Afflicts me. I would like to hear Concerning you it is more. How you like to carry out spend a free time? You like To be on nature and to sit in summer evening on fire? It you See so it is romantic, whether the truth? I dreamed of us with you much and now I want to tell to you about my dream. Let's together dream of that as we shall be together!?!?!? Present that in the street evening and darkly. We with YOU are in the Cosy house, about a furnace hood. There there is a desktop and the suppositories burn. We have a supper with YOU. Pleasant music plays. We drink champagne. Then YOU invite me to dance sluggish dance. We dance with thee. Thee kiss me and gradually YOU undress me _ Then take me on the hands and carry in a bedroom. We are occupied Sex _ I hope it thee does not frighten, that I to write. I like to romance. I hope to YOU was pleasant how to write????? Oh, YES!!! We had snow. It is very beautiful, when there is a maiden snow. I like to watch of dropping snow. On it I end to write the letter to YOU. Because my time in Internet cafe terminates. I MISS YOU!!! I LOVE YOU!!! Yours Irina.
Hello my dearest Sean! I am very happy to read your letter. Now you my unique meaning of the life and for the sake of you I to be ready on all what With you beside. Loved, your letters too fill me with happiness. You speak to celebrate two weddings, I would be not against where we shall play the first??? You - mine beloved, my love, my palpation! Also, as you urgently require me, I too urgently need in you, to want be close to you, and to feel you, your breath. I want to hold you by my party, my lips in your lips and will kiss you, I feel your language, I feel your breath. Yesterday night, I had this remarkable sexual dream concerning you and me. I can not hold it to me directly. I should express it to you, divide it with you. I should find out, whether you also have dream of similar nature, or is only me. You and me, anybody still. We - near to the friend by the friend on a bed. We cover each other, we press our body against each other, our lips meet each other and synchronize in operation knowledge. I feel your body , you feel my body . You undress me, I undress you. I feel your sensitive body. You feel my basis. I lay at top of your sensitive body , listening your heart beat in double speed. We lay near to the friend by the friend to speak love to each other, caress each other. I study your beautiful eyes, you study my eyes both see love in the friend the friend. I will kiss you a breast, necks, everywhere. You also pay with your sensitive gentle lips. I love you very much. I want to hear your beautiful vote. I want to speak love to you. We now have a rain. The rain brings love. The love prospers in this weather. It - very romantic atmosphere. Please write the long letters to me. Inform me concerning your ideas. Inform me concerning work and friends. Love Irina.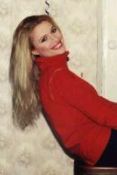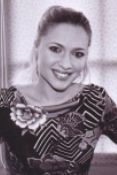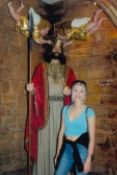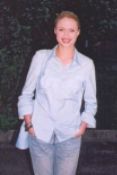 ---
Hi, I had a email exchange over several weeks with a person that reported that she was a single Russian lady around 35 yrs old. I knew this was a scam once my request for her phone number was responded to with the following... "Hello Dearest Mr XXX Unfortunately I do not have phone and there is no opportunity to communicate with me, only on electronic or by constant mail. So let's while use this way." The name used was Tatyana and their email address was KESAR_PUSSYCAT@BK.RU. No request nor exchange of money was made. The variation of the pictures with family and friends seemingly lent an element of truth to this exchange. I am not sure how they got my email address and I had not contacted any agency in my quest to seek a pure and honest women. Some of the email letters are below along with a few pictures. I am 46, divorced, fit and active, live in Canada and with two kids that I am very supportive of.
Letters:
Letter 1:
Greetings my dear Mark. I want to talk to you more about me. I live with my brother and daddy in city Cheboksary, i am sorry for mistake in my profile, i live in Russia. To me I 27 y.o. I to weigh 54-56 kg. My growth approximately 171 sm. now which I work at school as the teacher of the drawing. I gave the structure in internet with I not to want to concern with the man from Russia., which they not to respect the woman and not to know as let's him evade. I concerned with the person from Russia, then he has deceived me and I have heard, that he has other girl. I considerably suffering, but subsequently all ok. I very good and sympathetic. But not, to be loved when I, to deceive and not, to respect:) . Inform me that you think about which I has written down. I hope you will grow fond of the letter. I write you that I think, so I fair with you and frank. I like to do many things in the life. Life may not drill doing something. In letters which you may ask me about all which interests you about me. But if I on them I do not answer on you, I do not take infringement, I simply can not understand this it established to me slightly on the friend and I it was necessary on I eat should answer you. I love tennis, badminton and navigation. I like to go to pool. I weaken there and I get considerably energy when I swim. I like to dance too. It gives me considerably energy too. I receive pleasure and the dream who should dance with the person I loves slow dance. I should take pleasure in this moment and will not be forgotten. We should distribute all our dreams while we danced also conversation. Also I like to pass along streets and dream. I the proceeding, warm sensitive girl, which always open in new ideas. I also romantic and I like to travel, also I like to go at coast and to sunbathe there. I love sunsets and sunrises. I want to have serious relations and not to be played games. I not much well speak in English, but I learn it. I like to read and I love children very much and that is why I dreamed in the childhood to become the teacher. When I have free time I likes to read. I love other books: about love and about risk, sometimes I love detectives. My loved authors - generally from the Russian Literature as for example, Chehov, Turgenev and Tolstoy. I - the gentle and sociable girl. I want to grow fond and, to be loved. I want to receive care and attention from the person who I like. I shall give him all my tenderness and I am warm have. I shall admire him and our love. I want to distribute remarkable life with beloved and my only thing. I would like to distribute all my private secrets with him. I search for the fair and true person who will grow fond of me and estimate me. I shall be about him of each second when he needs I. And I would like to have deep fidelity to each other both the ready arrangement and the relation to each other I think with these conditions which we shall keep our relations and love. I want to have firm family and children. I shall be the good wife and I shall take care about my family. I think, that the family will be for me the most important thing on the Earth. I search for persons whom I might the lover, my friend, my husband, father of my children. I really dream of the future steady family. I shall be the happy woman with such family. But I should add here, that I examine, that children very important and they are very dear them scold but first of all my attention will be devoted to my husband as children becomes the adult and, they will work independently and the husband is the only thing of the person with whom I shall stay for whole my life. I would like to set to you some questions: what is - your dream, what to you to estimate most of all in your life? What to you to think the basic thing in your life? How your family and you care of your parents? And how to you to imagine your wife and your life of a marriage? To have you ever to be included in the serious relation? When you married with, you think the husband and the wife has specific roles in a marriage? What is some your loved activity? You love kinds of sports? You frequently go to cinema, or museums? What is your loved type of music? You like to dance? What is your loved holiday? I hope, that I did not do to place many questions, and you will write down me your answers. I hope, that I shall receive news from you soon. Please send to me more photo! I examine, that we only still should hear each other, but becomes fast our relations more serious and warmer with you. You very good and good person and I want to try to concern with you. To be cautiousMy lovely friend Mark.
Letter 2:
I to receive letters from you and I very much to be pleased to this a case! Mark I hope that my record is clear to you and you are good to understand me as well as I to you. You know, for the small period of the correspondence with you has already understood, that you began a part from my life. Without your letter in me there is no day of pleasure within day but as I to receive your letter, mine life is filled with pleasure. I think that at us with you is much in common. I to want to speak you about my family. My brother works in workshop of the joiner. him call Andrey. he 31 it collects a tree of processes of furniture. Near to this of "gold" hands. he may make of a tree which is pleased. I also to have the grandmother what is already significant ageing (her 84). When I was small I frequently have arrived on her in a village: in holiday, on an output. I so liked to be near to them with the GRANDFATHER. Mine the GRANDFATHER of 5 years moderate and after that health near to grandmothers were considerably worsened. All over again we arrived on her frequently and were caused her to ourselves, but she did not want to move on us, but subsequently she has coordinated all. All of us so love our good-natured pardon the grandmother. I sometimes do by such children's action, I am simple very trustful, I was easy to be deceived. For example I never go to buy things in the market one. As I always should sell things to value than she cost actually. Or will sell the spoiled things so I take with myself the girlfriend. In a free time which I like to pass on slightly to become to cool air or I sit, simply I sit and I think, I dream of the future (you probably to laugh when it is read), but very pensive person, I belief in well, I expect from life only well and nevertheless it not always may be so, but I should not cease to trust, that all in lifes will well. I want also, that you have written down me about yourselves where you lay, than anxiety in a free time. My friend what feelings and intentions at you to me? I to think, that Internet this big achievement as people from two other ends of a planet may communicate with each other freely, that I have got acquainted with such person as you already because of it only I should inform in Internet a lot of gratitude. Mark please tell to me all about you how you live? Than you are engaged within all day. I to have a significant regret as I to not have the phone of a house, in Russia it - the whole problem but if such opportunity will be for me, I necessarily should call to you Mark and communicate in understanding about your beautiful voice. I should tell you Mark that when I in work or rest, I always to think of you, I all time to expect the moment when I after work shall be to receive yours the lovely letter and to write to you. It gives me huge pleasure. Record it is necessary for me! Yours faithfully, Jenya.
Letter 3: This is where she added a pet name for me. CLEVER HUH!!!
Hello my a kitten Mark:). I as always expected your letter mine Mark and I am happy that you to write to me. I think that you not against in that that I to name you a kitten:)? Girlfriends on work speak mine to me that I became now absent-minded, speak that I have fallen in love, I to not know what to answer them as I to not understand what to occur to me and I all time to think of you. Mark you now began really a part my life and I only to think of you and I am valid to have to you only the tender feelings and I very much to want that ours with you relations became really very serious and strong and soon a meeting with you. My brother as to ask all time about you. he to understand that I to want to be together with you and he very much to want it as. Every time when I receive your letters, I feel small beaten more happily, than before. In your letters which I can find something I never met in other men. You - so kind, noble, romantic, intellectual, I can remain to describe to you with compliments, but in the letters all might not express a word I begin to be felt about you. Recently my brother asked me if I visit in agency of a marriage was useful to me and I have informed him about you. As I have found out you in a network, that you informed me yours. he thinks, that you - the noble and reliable person and he has informed me, that sometime I might be happy with you. I already spoke that I have found out persons in which Internet searched, whether also this person you Mark. tell me please fairly, probably that our feelings are reciprocity? I very much to want that it was so because I very to want to have serious relations with you my lovely Mark and to hope for it. Now I to change not much and mine heart to beat not in regular intervals. Probably I to be mad, but I to want to tell you that you am a part mine life now and I to not represent me it without you. It is very important for me to learn your feelings to me and I am simple now in alarm for it! With tenderres your Jenya.
Letter 6 This is where she asks me to help with money:
Hello my Mark. i was so glad to speak with you today... it make me great pleasure..... you have sexy voice:) and thank you for your email for me, i feel you, your feelings to me when i read it, it is beautiful letter. Thank you!!!!! I to think of you all my time and strongly to missing on you. I to feel that you are necessary for me and it is very difficult for me without you. If you might know as strongly I be pleased when come in agency and receive your letter and You will laugh but I wake up morning and to expect evening when I shall come in agency and received yours letter. I to think that I probably to fall in love. I to want to arrive to you at first and kiss you!!! I want to be yours lady.... My Mark I very much to want what at us all was good. For the first time for many years I to feel that I to find the person close to me. I very much love all in you, I very much to like your care about me, your words about me and your character. I am very serious in our relations and I really to want to spend the rest my life with such person as you. I to have very good feelings for you and I very much to be afraid to be deceived. You are very dear for me. I never to meet such person as you earlier. I need real love,honest, trusting and care. My feelings to you are real. I very much to want meet you and learn each other more better and i hope that we will have real love to each other and when we will see. may be we will want to create new family and will together all live..... I was speak with my manager and he has say me that agency may help me visit you soon. I am a member of the marrage agency of travel. All that i need to it is give to my manager yours full name, yours address and call number. He said that agency has the responsibility for the girl which use agency for trip to other country. After I shall give for the manager the information on you, he will give for me total price of travel and say me what documents about me i need to prepare and give to him. After i give manager info about you he will explain me more detall about it. Then I shall sign the travel contract with agency on the organization my trip. And i want to tell you that i have about 630$ now and i think i will use it for my trip to you, but it will not enoth and for my visit to you for me will be necessary your help with payment. What you think about all of it.? Mark, be shure, i will honest with you, i will newer go to other man if we will have family together. I am not this tipe of woman. I make my choise only onse. I can't lie to my special man!!!! Mark as any woman i want to have good family, my lovely, care, honest and kind husband and a coupe of childrens. I was think about 2 childrens. Boy and Girl. You are singel man with i contact, i do not want to meet other man becouse i think, i hope i find my love, i don't need more. I still visit Yahoo Personal but only for read message. It is interesting for me, as any woman i like when i mans like me, but i only read message, i am not answer them. Yours Jenya.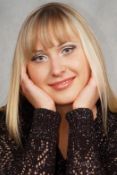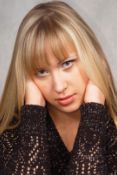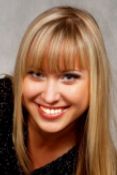 ---
I recieved the same letter as Steven, on your site. He lists the contact person as: tanushka7805@bk.ru The person has made some slight changes, e.g. name, adding the photo of a child etc. The photos are attached. My advice is that is anyone recieves a letter from Russia etc do a google search on the actual sentences in the letter to find out if they crop up elsewhere. This was the first letter I recieved from the scammer after my first reply to their intial introduction from a dating website. The wrote to me, I replied saying I was happy to correspond and then they sent their obviously bogus letter with my name clumsily inserted throughout. Hope you can put this info up. Regards Joel. Australia.
Letters:
From: "Luba" <lubashka05@bk.ru>, Sent: Friday, May 27, 2005 12:56 AM
Hello Joel, is very glad that you have answered my letter. You probably have a lot of questions why I have written to you, you, Joel I can not precisely answer to you this question. Simply there can be a heart (at us of the women good intuition) has prompted to me it, or I simply have seen at your person and has decided to write to you. Simply I have seen you and has decided to write. I at first want to you to tell a little about myself, is exacter about the appearance. I live in city Voronezh ---- it is the centre of the Voronezh area. That it is better to you to present it, I shall tell to you (I not it the smile) that measured --- distance from our city up to Moscow, about 600 kilometers.I shall tell about the native land to you in other letters, if you want. I shall not speak, that I beautiful, certainly am difficult to estimate myself, I simply send you a photo, and I add words from myself. To me 27 years. I was born 20 February . My growth of 167 centimeters, and weight of 55 kgs. And it is a little about that that to me to like to make, I like to go for a walk, to move, to play various sports games: volleyball, football (very much often we play with the son, simply we roll ball). I like a nature, fresh air ---- all about what I speak, probably, to like everyone, including to me. And it is a little about my son, his name is Sasha. To him three years will be speed. It will take place on 15 January . Sasha the very cheerful boy, he he happens by those than I, sometimes by such thoughtful, I am surprised, whence there is a lot of grief in his eyes?! I very like the son, his that u sole that at me is, that me is expensive most of all on light. Joel I want to you to say that very much I hope, that you seriously will consider my letter, you see I not so simply have written to you, I want to find that man, which could become to us with my son both liking man and liking father. Joel At me, and at my son, I not simply have written to you, at us here was much and pleasure, and burning, about it will not tell in one letter Joel, I want to say to you Joel only one, that if you want, that if you feel in yourselves forces so to write to me, is frank about itself, want to find, as well as we with my son that will make all of us happy, please, write to me. Even if it seems that the woman with the child --- is such cargo or burden, write to me about it at once, I shall understand all, because, probably, such now life Joel. Joel I have sent you one photo, because much at once can not set off, therefore I shall send you more, us with Sasha then. Yours faithfully Luba and small Sasha. (I write the letter of a house in paper, and then I bring written in agency, where I write it on the computer).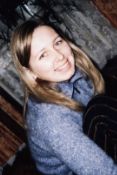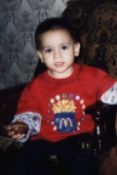 ---
To send your own story, please click here
Click here to support Black List
READ ALSO: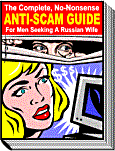 Met a Russian woman over the Internet?
Thinking about finding a Russian wife?
Russian woman wrote to you? Don't move any further until you read The Complete, No-Nonsense ANTI-SCAM GUIDE For Men Seeking A Russian Wife. Too many men were caught up in a scam and lost great deal of money - want to be one of them? Ensure your safety and peace of mind - read the ANTI-SCAM GUIDE.




Scam-free search - GUARANTEED! - Looking for somebody truly special but have had it with scammers and scam agencies? Let professionals to do the job for you.

The Universal Crib On Finding A Russian Wife - the most compressed, step-by-step guidance on finding, courting and marrying a Russian woman.
Dating Scams - The real picture of international introduction industry
Reliable Dating Services - where to look for a Russian wife
The shocking truth about Russian Brides - E-book by Marina Smiley. Find out things about Russian brides that marriage agencies will never tell you.
Why Russian Women? - If you decided to find yourself a Russian wife, you would be inundated with questions of the type "Why Russian Women?" from everybody you cared to share your idea with. Surprisingly, every Russian woman you are writing to will ask the same question: "Why do you want to find a wife in Russia?" After a while, you might start questioning your own sanity in doing the thing which everybody, including your dates in this Internet rendezvous, consider strange enough to request explanations. Here you will find some ready-to-use answers for your family, friends and Russian women you are writing to.
Cheap Russian Translations - Russian-English/English-Russian translation: fast and comprehensive. You are not sure she understands what you mean? Translate your letter to Russian! Reasonable rates and highest quality.
---

JUST RELEASED! New E-book by Elena Petrova:
"How To Find And Marry A Girl Like Me"
Comment from the reader:
"This may well turn out to be the best purchase I have made... I hope not too many of my competitors find this book!"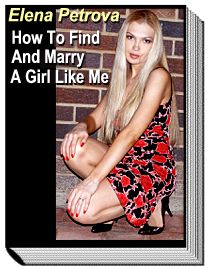 Discover how to find, court and finally marry a beautiful Russian woman!
This is the only book written by a beautiful Russian woman married to a western man - for more than 5 years! - and who is also the owner of a highly successful Internet dating agency.
Find out once and forever what Russian women are really looking for, why they are looking for it and how you can give them exactly what they want!
Get responses on your letters to beautiful Russian women - 9 out of 10, GUARANTEED!
With "How To Find And Marry A Girl Like Me" you'll learn knock-out techniques that will instantly boost your success rate in dating Russian women - online and in real life. You will have more beautiful girls that want to be with you than you can handle!
And not just ordinary girls! They will be beautiful, intelligent, but most of all - honest and sincere! You will be the one to take your pick!
STOP wasting your time and money in search for a Russian wife... Get it done - painlessly, easily, and certainly! Moreover, have lots of fun along the way!
Yes, you too can marry a girl like the one on the picture... Click here!
---
New e-book by Marina Smiley (the author of famous "The shocking truth about Russian brides"):

"Sex and Love With Russian Women"

Discover where so many guys fall short when visit their girlfriends in Russia;

Learn how you can dramatically improve your success with Russian women and win when others fail.

Most intimate questions answered by a Russian woman - Medical Doctor.
---
Comments, suggestions? We want to hear from you!
Click here to Contact us
Seek a reliable Russian Dating Agency? Why not check www.elenasmodels.com - RECOMMENDED
---