Hi, this is Carmen and I've periodically have received emails from Russian women. Lately, I received this email and picture from Elena. Too good to be true. I've also received emails from Olga and a few Russian sounding names. Thanks for the heads up. She found me on Yahoo and said at first she was from Minneapolis. I was curious and asked her about her profile. This is what I received:
Letters:
Hello my dear, How are you? My name is Elena. I am pleased to receive your e-mail, I think, my letter to you too do not remain without the answer. I was very much interested with your profile. I want to tell to you that I have no computer at home. I attend Internet - cafe, therefore I cannot answer at once your letters. First of all, I should explain, that I live in Russia in city Orenburg. You know, I never was in the USA. I think, that it is the beautiful country with good traditions. I very much like to travel. When I was small, we travelled with my parents on Russia much. And how about you? I hope, that you are not so sad that I live in Russia. But I want to be with you honest at once and that is why I tell you that I am from Russia. My profile shows that I am in the USA, but I never made it earlier, I do it for the first time, probably I have made something incorrectly. Finally spring is coming and it getting warmer. The winter was cold, you know I hate cold eather. It is +5C (celcium) today. And what weather is in your place? I have decided to place my profile in Internet because I want to find the special person. I am very lonely here in Russia. I have no my unique and favourite person, because I do not like mentality of Russian men. I heard, many Russian girls, have found the happiness and the love in your country. And I too have decided to try. My girlfriend has found the husband in Internet. He is from Germany, they have found each other and now they are happy together and they live in Berlin. I also want to be happy with my special person. I want to love and I want to find the person, which will love me. I want to be happy and to find the love. Well, I think, that you want to learn more about me and my family. My parents are gone long ago. I have not sister and brother. I feel lonely. I am one here, therefore I want to try to find my love in other country. I have no here any native to me people to remain in Russia. Now there is some information on me also that I like:
- I am a christian
- I do not have children and I have never been married.
- I love red roses
- My favourite color is dark blue
- My favourite music is Classical
- I love animals (everything, without exception)
- I very much like to prepare (my favourite dish is an apple pie)
- I like to read books (Bulgakov, Nabokov)
- I like automobiles, but I have no the personal automobile.
- I love silent lonely places
- I like to go to cinema, I look different films, but especially I like comedies and melodramas.
- I do not smoke and drink socially
- I have no any tatoos or pircing
You excuse me if, my letter has turned out big. But I hope, you have not got tired to read it!
By the way, I have the Medical higher education. I have graduated from Medical Academy. I am surgeon. Still there are some things which I do not love:
- I do not like to go on discos, there there are many people.
- I do not love winter because it to eat very coldly in Russia
I would like to learn more about you. What do you like and what you do not like? That there are your favourite things, your favourite color and everething. I hope, that my letter is not boring for you. Unfortunately it is time to me to go, already is very much late. Your new friend from Russia Elena.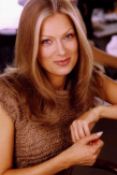 ---
Larisa Gordeeva (Goritcy, Tver Region, Russia)
I am just your average 35 year old single guy with a profile listed on Yahoo.com. Good job, no bad habits. I was contacted through Yahoo Personals by Larisa Gordeeva, 30 years old from Goritcy, Tver Region, Russia ( larisa30@sigaret.net ). I didn't reply to her for about a month, but in mid-late November 2004 we started e-mailing every day. She seemed like your average woman, just looking for her soulmate. We talked about normal things that people discuss when they're getting to know each other, and it seemed legit. She was a sweetheart, and often said the she was developing feelings for me, and I was for her also. Soon after, she notified that her e-mail address changed to larisa30@galabox.net but I thought nothing of it, she probably just changed e-mail service providers. Then one day she started writing about how she was going to apply for a tourist visa to come and see me, since she was leaving her job at the Bureay of Marriage, soon to work in a clinic (she had an education in medicine). I didn't think a lot of it, until one day she told me that she received her visa to come to America. She explained how she had to hand over various "analyses" to prove that she was intending to come back to Russia, that she did not plan to immigrate to the USA (at least not at this point).
When she went to buy her airline tickets, she came up short by $335. She claimed to have put her and her friend Lena's jewelry in pawn to pay for part of the ticket. But, then she asked, in a humiliated sounding way, if I could send her the $335. She showed me a picture of the visa (it was a fake, but I didn't know it at the time), and gave me flight numbers, times of arrival and so forth (they were legitimate flights, I checked on Orbitz.com). She said she had 10 days to pay for the rest of the ticket, or her deposit would be lost. I worked feverishly to remedy this situation, checking with Western Union. I was about ready to send the money, but I thought that it would be best to check up on this girl before I sent it to her (Western Union). I employed the help of www.russiandetective.com (whose services were invaluable) and came to the conclusion that Larisa was a fake. The address she gave me 38 Soviet Street, Goritcy) was a building that had burned down several years before. The local postmaster had never heard of her, but was holding a letter for her, since it could not be delivered (I never send her any snail-mail).
I stalled until the investigation was completed. I asked her what the name of the ticket agency was, to see if I could pay for it directly. But with each day Larisa grew impatient, once even asking if I had joked that I was going to help her. Finally she snapped and became angry that I did not help her. The letters stopped. I have used www.RWguide.com to do some research, and by pure coincedence, met another gentleman that lived not far from me, who was also communicating with Larisa. We talked a little bit, and found that we were both receiving the same letters and photos.
I have also included some pictures. If you are seeking a Russian woman and receive a letter from this woman, it is most likely a fake. Do not send money! I have notified the US State Department and the US Embassy in Moscow, but I have not heard anything from them in several months, so I don't know that they made any progress. If you receive letters from this woman, and need any further information, feel free to contact me at blackboxgn@cox.net. Good luck! Steve S. East Windsor, CT
Letters:
Two of the letters she sent me, the first one, and the last one:
Hi Steve! It is very pleasant for me, that you have written to me. Thanks, that you have found time For the answer. To tell the truth I not so hoped for it. I should bring Apologies that could not write at once to you the answer as I e-mail did not work. Now to me have created a new letter box Larisa30@galabox.com with which I and I write. Please if you will write to me the answer write on this box since. e-mail larisa30@sigaret.net does not work. I hope, that you Forgive me and will not be malicious. Please forgive me. I hope, That you write to me and I shall quickly answer you!!! I do not know what to write to you in my first letter, because I never Did not get acquainted through the Internet before. It is very new to me and It is unfamiliar. But I shall try to write to you good letters. I hope, that You can understand my words. I think, that will be correct if I I shall start to speak about me the first because I the first has decided to write to you. I Whether I do not know my letters will be interesting to you, but I think, that if was not present, You write to me about it. Well? Probably you will be very much surprised, that I I do not live in your country. But I very much hope, that it does not frighten you. I The same lady as well as millions others in the different countries of the World. Same I The person who has hands, foots, a head and the main heart. I I think, that my heart very sensitive. I hope, that you will understand it from mine Letters. I shall be glad, if the distance does not frighten you and you will answer mine The letter. I ask you not be strict to mistakes in my words, therefore That the English language not native for me. But I think, that well I know It. So. My name is Larisa as you already know. In the childhood of me Named Lara. I and now so am called by friends. In the caressing form mine Name Larisochka or Larchik. You can name me as to you more conveniently. I shall not be afflicted or annoyed. To me of 30 years. Mine Birthday on February, 23, 1974. My height is 168 cm (5 feet 6 inches). My weight is 52 kg (115 poubds). I live in small village Goritcy. Goritcy it is located near to city Tver '. Tver ' it is big Known city in Russia. Here in 1941-1945 were conducted fierce Fights with German aggressors. I think, that you know about this war. Tver ' very beautiful city. I think, that if you saw it, Tver ' very much to you would like. In the childhood I dreamed to become an actress. Probably it is dream of many Girls. But my dream could not come true. Realities of a life are those. I Has finished medical university. My education will consist of three Steps. It: School - College - University. In total I studied 18 years. I have finished university in 25 years. By the way, I have finished university with Excellent results, for what have been awarded with a medal! Not Think, that I the boaster (smile). Later I 4 years worked as the assistant The surgeon in small clinic. It is very interesting and responsible Work. I was happy to give to people health. Much in operations depends on me. But I think, that in the future itself I can become the surgeon. How you think it good dream? Unfortunately I should leave Work in clinic because I had very small earnings. Now I work as the manager in a bureau of registration of a marriage. It is work to me also Very much it is pleasant. I am glad to see a happy newly-married couple. My work will consist In what to register marriages officially. It is pleasant for me to speak To people: " Now you the husband and the wife! " I make it not only for people of mine Villages. But I and for people from nearby villages. Many people are familiar Me and always greet at a meeting. But recently I have been invited, What to work in private clinic. To me offer good money. In Given time I think that better. Most likely, that I shall work in To clinic as the surgeon. Now I have the small house and a small garden beside. I live one and Therefore I not always manage to look after a garden. But anyhow mine Garden very cosy and beautiful. I like to grow flowers, because it The most beautiful, that the nature has created! I live one and I have no children or boyfriend. to me it is sometimes very lonely one in my house. I can therefore Has dared to get acquainted with you? To me 30 years and I concern to a life Philosophically. I have the house, work, friends, but I cannot tell, that I It is happy. I have no man which I can name my half. I The first has written to you and it means, that I am ready to share with you mine Ideas. I hope, that you will not laugh at my words. And we We can write many letters each other! I am very pleased and grateful to you, That you have answered me. Because I have decided to try acquaintance through The Internet only once. And you have written to me!!! And if you have not answered On my letter I never would began to try to get acquainted in the way e-mail Second time. I never got acquainted so earlier. I not absolutely I understand as it works, because I have no a computer of a house. I the beginner In work about the Internet. But I hope, that I can write to you constantly. In Any case I hope, that you have interest in our dialogue also As I. I would like to ask you Steve some questions. If you not Want or cannot answer I shall not take offence. That your work and Whether it is pleasant to you? What your family and with whom you live? Steve, you Can tell about itself everything, that want. It will be pleasant for me to learn about you And your life. This simple female curiosity. I hope, that it not Will offend you. I send you my photo. I think, that we should not To hide something from each other and I hope for a constant exchange of a photo. I I understand, that people have different tastes. But I hope, that my image It will be pleasant for you. If is not present, I shall understand and I shall not take offence. I hope, that you soon write to me. I thank you beforehand. I am sorry once again that I did not answer your letter for a long time. Forgive me, but I had no opportunity to take advantage of a computer. I have no computer of a house and consequently I shall use a computer on work. But I shall try to write to you every day if you want to talk to me in the future. I very much hope for it. With the best regards. With the best regards Larisa.
And the letter containing the request for the $335:
Greetings my dearest Steve! At me the finest news to me and to you! I waited this Day for a long time and with impatience. Yesterday I again have visited American Embassy in Moscow. I have received the visa!!! I very much, am very happy. I I shall leave work in a bureau on January 19, and I can arrive to you!!! I shall see You in person!!! I have addressed to the company which sells tickets aboard the plane. I asked Them as I can fly in New York on January, 25. And how many it will be To cost for me. To me have told, that the ticket costs $1100 USD. I have asked them To find cheaper tickets because this price is very expensive for Me. To me have told, that I cannot have cheaper ticket on such Earlier number. Because tickets are reserved on much earlier. I Has asked to list all variants of flight. Together we could find The ticket most suitable to me for January, 27 2005. The ticket costs $985 USD. I have asked, that they would reserve the ticket for me. But me Have given up having referred on a plenty of clients. And they cannot To reserve my ticket without advance payment. I very for a long time asked Them to reserve the ticket without advance payment. I begged them. But they Spoke, that would be glad to help me but rules are those. I was very much It is upset. Then I have asked them. Whether I can pay a part of money Now and other part later. But they again did not agree. I for a long time Asked them and have told him, that I am waited by the groom Steve. Probably if I asked them even more minute I would not restrain and have burst into tears. But Probably the god has heard me and people have agreed to reserve the ticket on My conditions. But to me gave small term for payment of the ticket. And Have put for me rigid requirements. They have told if I shall not be To pay the rest of the ticket in time I shall lose already enclosed Money. I wanted to be indignant, but to me have told, that it will be not simple To sell the ticket in "already flying" plane and they will be compelled to reduce The price. I have agreed. To me have told to pay $650 USD. But it appeared It is a lot of for me. I have told him to wait for me 2 hours. I have left from cabinet near to which I was waited by Lena. I have told to her all. She Has understood my problem and has suggested to put in pawn our jewelry in a pawnshop. Steve, for me it was very difficult to agree. I did not want to burden Lena. But to meet you I want also strongly!!! We have put in pawn And I could pay a jewelry of $170 USD the first part of the ticket of $650 USD. It was my last money for the plane on which I shall arrive to To you. Date and number of flight Aeroflot 441, Departure from Moscow (SVO) 2:00 p.m. (Moscow Time), Arrival to New York (JFK) 9:05 pm (Your Time). I change the plane in Paris (CDG) Air France 8 After it I'll come to you, Steve. For me it is very difficult to tell to you about it. But I have made all, that Could. I have paid for the visa. I have paid a part of the ticket. But this money There is not enough. I in any way did not want to burden you. I wanted to fly to To you on the money. Only on the! But I have failed. And now, I I think myself guilty, that could not make all for our meeting Itself. I thought, that nothing can prevent our meeting. But I should To pay other part of the ticket. It only $335 USD. I should To pay it till January, 25 2005. Otherwise I shall lose my money and chance To meet you. And our jewelry will be sold out vainly. Now I feel guilty because could not execute The promise to make all one, independently. I remember, that promised you To arrive to you my means. I always fulfil promises! And me It is now very hurt, because I very much am ashamed to ask you about the help, But I could not receive money which I expected to receive in a bureau. It so Named the severance pay. It would solve all problems and I It was really confident, that I shall receive this money. But unfortunately I I shall receive this money not earlier than in a month, because in Russia Constant delays of a payment. I asked to give my money earlier, but To me have given up. Now in a bureau there is no necessary money. Our bureau depends from the budget and consequently for a long time is not present receipt of money. Probably I should tell to you, that I can not meet you, Because I could not provide my travel completely. I understand, That should not ask you. But at the same time I cannot is simple To tell, that I shall not arrive to you. I have made too much, what Our meeting has taken place. If I shall simply refuse our meeting, All my diligence has been spent vainly! I have made so much, that for Me it is very hurt to refuse a meeting with you. Now I address to To you also I think, that in it there is nothing shameful. I understand, that is possible You have no any feelings to me and you is not interested in ours To meeting. And I understand, that it is the big money. I know it and consequently to me It is twice difficult to ask you. But also I understand my position in which There could be any person. And now there is only one thing which I I can make. It to tell to you, that I cannot fly to you. But I not I can tell so because I want to meet you and consequently I I speak sincerely, that I need in your help. I understand, that I put You in inconvenient position. But I the simple person, the simple woman. I I am ashamed to ask the help, but in a life there are various situations. I not The wizard. Any person could get in such situation. Certainly you not Is obliged to help me. It is bad, but is not fatal. I shall lose my money. It is bad, but is not fatal also. These of $335 USD which I have given for the visa and $600 USD which I have given for the ticket huge money for me. But I not I regret, all that I have made it for our meeting. Actually it is simple Money and our jewelry it simply metal. Meaning of the life not in these Money and this metal. For this reason I was the first who have made a step Forward for our meeting. I do not want, that all would be spent all for nothing. If you really want to meet me. If you can help me To make our meeting, please send money for the help to me up to Mornings on January, 25 2005. I do not want, that you would doubt of mine Honesty. For this reason I send the image of my visa. I wanted To show you it (but not for the request). I asked people in embassy To scan the visa on cd. If you can help me, I send you my coordinates. Lena Has told, that you can help me with the help of some system. I Has addressed in the closest bank. To me have told, that they have system " Western Union ". They have told, that it is very convenient office for Me. There is other remittance system, but at present unfortunately it works not always because at present there is made some renovation and upgrade of the equipment and signalizing system. But they have told, that The system " Western Union " works always and very reliably. I allow to you Necessary for that what to send money with the help " Western Union " ROSSIYSKIY KAPITAL SOVETSKAYA, 56 KORPUS 1, TVER , 170000, for Gordeeva Larisa. In bank to me have told, that to receive money, I should tell The employee of bank your full name, the full address, the exact sum, Which I should receive also some confidential numbers (Number of the reference). This number will give you in your bank, if you Will send your help. Only in presence of all this information I can To receive your help. Please forgive to me all my words. I speak so, because I I am in despair and confusion. Now, when only One step is separated us, I am afraid. I are afraid, that you will not help, and All my diligence will have there is no use. I need in you, and I I want to be with you and a word of honour, yours the help is necessary for me. I Has not calculated my forces. I understand that it - very big money for You. I did not want to ask you. I an idea, that I can make all Directly. The loneliness has made me strong. I was in the habit To live without the help, and to rely only on me directly. I I ask who - that for the help very seldom, but now I ask, that you Have helped me. And a rate I will give all your money as soon as possible. Probably I have offended you. But I need in you. I do not know if mine the letter Has brought to you pleasure or only frustration, but I have Written to you it is fair and sincere. I wait for your answer. Lara.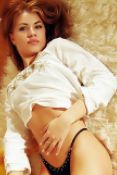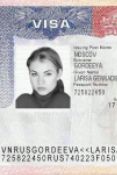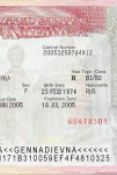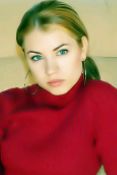 ---
Marina Averkieva (Noyabrsk, Russia)
I'm a single man 42, professional, who was contacted through the dating site "American Singles.com" by this supposed beautiful lady. I was first contacted on the 18 April 05, she said that she lived in NY, and after a couple letters back and forth, she then indicated that she actually lived in Surgut, Russia. On 01 May 05 she indicated the same, that she had a travel agency etc. The pictures were the same, so no reason to show more of the same. The letters were verbatim of those posted by Randy and Edward, stating the same. This is just a sample of too many letters to post, but believe me the letters I read on your fabulous site were like running into a brick wall. Exactly the same. The address she used was Marina [waitbest1970@yandex.ru]. I was stupid enough to believe this. The history of events was happing the same time exact to the day of Edwards.
Letters:
Hello my sweetheart............., How are you today? I again with impatience waited for your letter and you again have forced me to smile. I think, that you are the special person for me. You are very handsome man and I constantly dream of you. I have told all about our relations to my friends. They are glad to see, how I become happier, than was before. My friends say hello to you. Every day I hope, that all this is real, that you are not only my imagination. I want to hear as your voice, the way you speak, you laugh. This dream deeply in me. You know, that I do not have home telephone number, therefore I had to call to you from public phone. I tried to call to you, but I cannot pass. But, I shall try to call again. I know, that it will happen. You know, when I stay alone every evening, I think of our first meeting as it can be. I imagine, that you see me at the airport and you give me flowers. You take my hand and you kiss me, and we go in your house to celebrate my birthday. It will be the best gift on my birthday in the world. Or you can visit me and we shall celebrate it here, together, only you and I. I think of it all time. Did You imagine it or not? What do you really think of it? My sweet........., I do not stop to think of us, I imagine our first meeting, our embraces and our first kiss... My heart starts to beat fast. You know, I soon to take a vacation. My honey how you think, whether there can be we? I already told you, that I never left the country, but I could receive the detailed information on my trip to you if you do not mind. I want to ask you what is closest airport to to your place? My airport is located in the city of Surgut, it is 150 km from my house. You understand, that one meeting can give us much more, than long correspondence? What do you think of it? Let me know. I like what I feel and I like what we both have between us. I give you many kisses from me and I give you my heart. You live in my dreams. From Averkieva Marina with love!!! Russia, Noyabrsk, Popova street, 5-12.
1 May, 2005
Dear Sir! Due to the request of Marina Averkieva we send you the information about the tour from Surgut, Russia to the USA. Sir, the usual cost of the trip is approximately 152USD but if you make payment during four days we sall be able to arrange the trip to ay other convenient for you date in May for the same low price 987USD. To get any other information you may contact us by e-mail. It is cheaper for you and comfortable for us, we will reply after receiveing your letter or by phone.
Respectfully yours,
"Global Travel Agency"
Russia, Surgut, Popova street 42
www.global-travel.narod.ru <http://www.global-travel.narod.ru>
email: global-travel@narod.ru <mailto:global-travel@narod.ru>
tel: +7 912-677-2504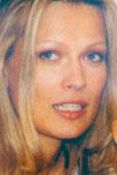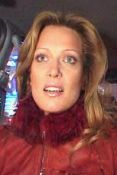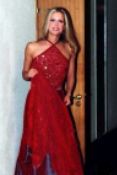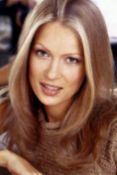 ---
Marina Timofeeva (Cheboksary_Russia)
I originally got an email from her by way of my profile on yahoo personals. I only received one email. I was skeptical of the email, so i did a little research of the info provided by her, and i found the SAME EXACT email (word for word), on your website, from someone who had been scammed. Thank you for your website. Here is the content of the email, and attached is the picture she sent me:
Letters:
Hello dear Darryll! At first, I want to say to you, that I'm very glad to get answer from you. I am new person in the Internet, and I could not imagine myself, that my message to you will give result, and I'll get your letter so fast! Ok, my name is Marina, I'm 25 years old, I won't begin to tell again to you all information, which was in my profile, I just want to remind you, that I'm from Russia, I was born in Russia, and I live there now. If it doesn't scare you off me, I'll be happy to continue our correspondence and I want to know more about you. I have never been in America or another foreign country, but off cause I'm interested in travelling. I live in the nice Russian town. The name is Cheboksary. I saw your profile at the site, and I liked much. I wanted to write a letter to you. I wanted to get registered on the site, but unfortunately all my attempts was failed, when I tried to place profile from Russia, therefore I took another country. I want to ask you if you corresponded with women already? Have you ever been in Russia or may be contacted with Russian people? It's interesting. I finished Medicine College 5 years ago and work as nurse in the Central hospital. My work is hard, but when I see at the eyes of sick people gratitude, I every time think, that it was right choice, and I am not sad about it. I have no computer at home and every time I write you from the Internet caf?. I have one request to you; if you send me photos, please, try to do them smaller, ok? You know, I studied English at the college, but it is not perfect off cause, so, I should please you to excuse me for my mistakes. If I will have possibility, I would try to take some English lessons soon. You know, I write you this letter by myself, but sometimes I use special program for translation some words or sentence. You know, Im really sorry, but I cant write you every day, so, please, dont be offended or worried if I would not write you one day ok? I will try to write you every day, but cant promise exactly, because this depends mostly on the amount of work that I have to do. I really hope, that I would get letter from you soon (if be honesty, I was not sure that I would have reply from you to my message, and I just wanted to check my e-mail and it was big surprise for me, thanks a lot). As I told you before, Im really interested to know you better, so, please, tell me more about yourself, and if this is possible, send me some photos. I would like to see them, and you can see my photo attached too. I cant send many photos in one letter, but I will send you another photo in the next letter too. I will be waiting your reply, with my best wishes, Marina.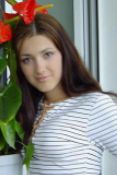 ---
Natalya Ivanova and DeLuxe Travel Agency (Totsk, Orenburgskaya region, Russia)
Me I am a 45 Y/O male that was contacted by Natalya via Yahoo Personals. Our conversations lasted about a week and she was in love with me (the man of her dreams). I questioned her motivation, how fast she fell for me and then the request for money came. Fortunately I had read your website and had gathered enough knowledge to realize that this was a scam. Being enlightened, I told the scammer I did not have the cash or vacation time to spend to be with them and would gladly come to Russia in August when I had vacation and money. Our communication was then terminated by them. They requested that I send money for Visa/Passport and travel to a place called DeLuxe travel agency in a single individuals name. I informed Yahoo personals that she had cancelled her profile but had two more on their site that had the exact verbiage as her original profile. I have yet to receive a response from Yahoo. None the less, I did not get scammed because of your website and the fact that it enlightened me. Thank you so very much!! Signed, Scott G.
Letters:
This is the first contact Via Yahoo: On 04/26/2005 09:30 am PDT, "Personals Member" wrote:
Hello, I noticed your ad and I think we have got much in common.Maybe we are a match? Please wite me to waitbest1971@yandex.ru Let's get to know each other better and then we'll see I sall be waiting for your reply Bye
Second Contact:
Hello, How are you? I am sorry if I didn't respond to you at once but you see I have no computer at home and I have to go to the Internet cafe which is located not far from my home. I thinks that first of all I should say thank you that you responded back to me and I guess I need to explain to you at once that I live in Russia, in Totsk city. Totsk is a closed city and it is located in Orenburgskaya region. It is a very nice and small city. I should say that I have never been to the USA but I think that USA is a good country with nice people and traditions. Actually in my profile it says that I am from the USA. I hope you are not very sad about it. When I was putting my ad I guess I have done a few mistakes because this is my first experience in Internet datings. I want to be honest from the whole beginning and thatsis why I want you to know that I am from Russia. I think I have to tell you more about me and my life here. It is pretty cold here today, it is abouts5 centigradessabove zero and what about your place? Is it cold there? I decided to put my profile on yahoo because I a very lonely here in Russia and I just couldn't find that specila man for me here. I know that many Russian women also found their love somewhere in other coutries and in the USA so I am here now also trying to findsmy love. By the way one of my friendsused to find her husband on yahoo personals also and now they live happily in Germany in a small city not far from Berlin . AndsI also want to be happy with someone special for me, and who will love me. And age doesn't matter for me at all, the main thing is to be happy and find love. I told my friends that I am going to write you and they support me because we all wish each other only happiness. I think you want to know about my family, well I have never seen my mother because she died borning me. I was brought up by my father who has gone this summer, he was a good Policeman and he was shot. SosI am alone now because I was the only child. As you see now nothing holds me now in this country anymore andsI try to find my love. You must be intersted in my likes and dislikes and etc. So here is some more information about me:
- I am a surgeon and I work in a city hospitals( I have a doctor diploma from the Medical Academy).
- I am a Christian
- I like white lilies
- My favourite color is blue
- My favourite music is classical
- I love pets and anymals
- I have no kids and I have never been married.
- I love cooking and my favourite food is Italian and Russian one. My best dish is lasagna.
- I have a driving license but I have no car
- I like to go to cinemas and theatres but I don't like disco because it is very noisy there and it is always overcrowded.
- I don't smoke and I drink socially ( for example a glass of red wine)
- I don't have tattoos or piercings exept for my ears.
- I don't like winters and it is very cold now in Russia.
I guess that is all for today and I hope you didn't get tired to read my email.sPlease write me more about yourself,s your likes and dislikes... Unfortunately I have tosgo home now since it is getting late here and I have a lotsof work to do for today. I very much hope that you will write me back today or tomorrow and I will try to reply to you at once... Your friend from Russia, Natalya
Third contact:
Hello my dear How are you today? I am very glad to see your email. And would like to see as many pictures of yours as possible, because its very interesting for me and I would like to get to know you better. Your reply made my day. I am happy to read your emails. I see we have a lot of commons andsI like it very much. I think we are becoming more closer to each other. Ive chosen your profile becausesI like you very much, whensI read your profile Isthink you are very interesting person. AndsI have a feeling Iswas always looking for you. s Recently we celebrated Women'ssday in our country and I felt so sad becausesI had nobody to celebrate it with. Anyway,sI with my friends went to the cafe and had some fun.sEverybody was kissing and huggingswith their beloved. All women got flowers...I hope that next time I willscelebratesWomen's day with my beloved who can be my one and forever. Could it be you?s s By the waysI have something more to tell you about me. I didnt tell you thatsI like travelling. I have been in Moscow a few years agoswith my friends. Also I have been in St.Petersburg.s It was wonderful to go sightseeing and very interesting. sBut unfortunatlysI had no chance to visit any foreign country. Some more information about me:
-I have blue eyes
-I am 5'6 height
-I am 55 kg weight ( unfortunately don't know how much it will be in your measurement system)
- my sizes (93-63-92 )in cm.
I have already told you that I work as a surgeon in a city hospital.I do differentsoperations. But Isearn not much in our country. About $200 in your money per month.sI do think it is a small salary but all doctors have low salary in Russia. I was attending courses of English for two years already and I like this language, though I have never spoken in English with someone who is from English-speaking country. Today iss 13sdigreessabove szero( this is a teperature in Celcius), andstomorrow I am goingsto go outside with my friends for BBQ. I t should be funny.sBy the way, do you like camp? So strange, time flies so fast...I will be 36 years old soon. My birthday is 13th of May.Can you belive it!!!. But I should say thatsI don't want to spend it,ssbecausesI always wanted to celebrate it with my life partner. That is my dream sand I hope it will come truesone day. You know, nowsI am very sad that you are so far away from me, cause we couldnt be together on my birthday . I have one more dream, a dream to have a family, to take care abouts my housband. Its allsI want in my life, i just want to be happy as a woman. And its doesnt matter in what kind of country my future husband is living. I will be next to him, andsI will find any jobsI can to help have a good style of life. I guess that is enough for today and I would like to ask you a few questions:
- whatsare you going to dosthis weekend
- what did you do for fun
- what do you feel about such relationships as we can possibly have.
I will be waiting for your reply with great impatience. I have to run for my work right now... Goodbye for nows Yours, Natalya XOXOXOXO
Fourth contact:
Hello sweety!!! How are you today? How is your week-end. I hope everything is ok. By the way Happy Easter! I am very happy to read all your letters for me. sYour letters makes my day. And my friends are also happy to see that we are in our correspondence. I have to tell you that you make my life full of happiness. And now I know that there is somebody whosis thinking about me and nowsI am not alone. Thank you for that. AndsI dont want to put mys profile ons yahoo again sincesI dont want to see other emails, just want to corespondswith you only. I dont know why butsI liked your profile at the first sight,sI can't explain it, its difficult to explane for me. Anyway I am really happy that we can talk with each other and share our thoughts, it makes us closer for each other. We were going with my friends to go outside for BBQ butstwo fo my friends got flue and we didn't have BBQ. I wish you could be here with me right now becausesI don't like walk alone. That is whysI am in internet cafe now and writing this letter. I dont know what elsesI can tell you about me. sI fill that you have already know all things about me. I have fillings as ifsI know you for a very long time. By the way yesterday my friends andsI went to the cinema it was "National Treasure". You should see it, cause its very good movie. As for mesI want to hear your voice very much, butsI dont have a phone at home and you can't call me but if you want you can give me your number (please inlcude country code and zone area) andsI will try to find a way to call you as soon assI can, it will be great, butsI don't know how it will be becausesI have never spoken to anyone in English before . Speaking about our time difference, I am +5 GMT. Its very difficult to use messenger because of time diffrence, andsI told you that I don't have computer at home. You know , whensI stay alone evening Ii am thinking about our firsts meeting, how it can be,sI imagine when you see me in the airport and give me flowers, take my hand and kiss me and we go to your home to celebrate my birthday. It will be the best gift on my birthday in the world.Or you can visit me and we will celebrate it here alone, only you and me.I am thinking about it all the time. sCan you imagine it or not?. What do think about it? By the way what is the closest airport to your place? Minesis locatedsin Orenburg. I cant stop writing this letter causesI like it very much, buts I have to do some housework and need to go unfortunately. I hope you are thinking of me as much as I am thinking of you and sendings pictures for you. One of them is my favourite and two otherssare pictures of me and the kids who were ill and who were my clients in the hospital.s I hope when you see them you will think about me, Ok,sI wish you good day and week-end, Scott!!! Kisses for you!!! FromssNatalya Ivanovaswith love!!! Russia, Orenburgskaya region, Totsk, Lenina street 22-54.
Final contact:
Hello my sweetheart!!! How are you today? I am so happy to read your emails. Sorry that I didn't reply to you at once. sI think you are very special to me and you are a sweetest man andsI always dream about you. I told all about our relationships to my friends and they are very happy to see howsIshappy I am becoming with every day because of you. s I dont know what elsesI can tell you but my mind full of words of love and nothing else. Every daysI hope that all its real and you are not just my imagination. My friends say you hello. I have some present for you from them. s I cant wait our meeting and think about you every day. What about you ??? You are the mansI am looking for. I was in travel agency to find out howsI can get to fly to you. And be with you on Birthday. I hope we can make it, andsI gave your email adress to travel agent and he promised me to send you all information about my trip. But there is one thing, if we want to celebrates my birthday with you in your place , you should tell mesifsyou will help me or not, because they will sale that cheap tickets and if we meet later it will cost much more for us and then later as they say it will be much more difficult to getsvisa which is valid during 1 month.ssI don't know why it is so because i am new to this and I have never been to any other country which needs visa but they told me that. Think about it becausesI can't afford it, becausesI earn only 200 USD here , but you shouldn't worry becausesI will give it back to you your money when we meet, causesI will work in some hospital and can earn some money for you. I am sorry to tell that but I am realy want to be with you. I dont know what elsesI can tell, you know everithing about me. Of course ifsI couldsI wouldl ask all my friends to lend me some buts I dont have any friends who can do it for me , please understand it, sorry if it makes you sad. I hope you will understand me right. I can speak with all day and night buts its better to speak face to face that we can know each other better. Dont you think so ? If you wantsI can fly to you only for a week and we will see how things go orsI can stay with you forever, all in your hands. Ok, nowsI give you a lot of kisses from me, andsI give you my heart, and I belive in my dreams to be with you soon. Love you so much! Want to touch you and kiss you.!!! bye for now.
PS I will be waiting for your reply . From Natalya Ivanova with love!!! Russia, Orenburgskaya region, Totsk, Lenina street 22-54.
From Travel Agency: 2 May, 2005
Dear Sir ! Due to thesrequest ofsNatalya Ivanova we send you the informationsabout the tour from Orenburg, Russia to the USA. Foreign passport - 100 USD, Tourist visa for a month , one entry- 125 USD. We can offer thesnext flight ons15 May. We can'tsprovide you with the information about thesexact timesNatalya arrivessto you, we will have thats information as soon as wesreceive full paymentsandsstartsarranging thestrip. If this time is oksfor You and Miss Ivanova, you should make balance payment sooner. Sincesour travel agency has discounts, the total price for the trip 986USD is valid fors5 days. Roundtrip tickets with the registration of all the documents for Natalya's flightscosts 986USD.
1 Visa: 125 USD
1 Passport: 100 USD
1 Round ticket: 761USD
Total:986 USD
We arrange all necessary documents and tickets in 8-12 days after receiving fullspayment for the trip. PAYMENT INFO: You can transfer the funds for the trip of MisssIvanova via MONEY GRAM or WESTERN UNION system. It is the fastest and the safest way to transfer the funds. Our travel agency is officially registerred as a private businessmansAndreyVarnin,sOrenburg, Russian Federation.s As soon as you transfer the funds on the name of our director, will you please e-mail ussyour full name and MTCN (money transfer control number) and we shall get the funds the same or the other day after transfer. Payment memo: Payment for Invoice №s12-391-1548. You cansalso transfer the funds for the trip of Miss Ivanova to our bank account and we shall receive the funds in 3-4 working days. To be paid by Bank Wire:
Bank of receiver:sSevernaya Kazna,sYekaterinburg
Address of bank: Ekaterinburg Gorkogo 17, Russia
SWIFT:SEKARU4EXXX
Corresponding bank:Bank of New York, New Yorks USA
SWIFT of corresponding bank:IRVTUS3NXXX
F/o account 890-0055-006 of Bank for Foreign Trade, Moscow
SWIFT: VTBRRUMMXXXs
Account of receiver:4230-1840-001194396527
Receiver: "MAKAROV"
Payment memo:s Payment for Invoice №s12-391-1548.
To get any other information you may contact us by e-mail. It is cheaper for you and comfortable for us, we will reply after receiving your letter or by phone. Respectfully yours, "DeLuxe Travel Agency".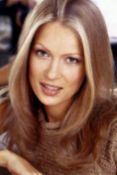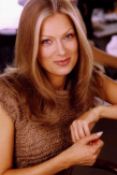 ---
Olga Krasavica (Zvenigovo, Russia)
Hi, I just got a letter from some supposed Olga- somehow, out of the blue. I have no clue how this person got ahold of my email (by the way- don't put that. my email, on your site, cool?), but it wrote me, and when I tried where "it" lived (Zvenigovo "it" said), I found on your site how this person is using ALL SORTS of pictures and letters to scam people! With just the 2 letters I got I found "on your site alone" mass other letters sent to other men with some of the same pics of this girl that is writing me, and yet the exact same letters that I have with other girls pics on them. i.e.-
Adreisheva Veronika Victorova (Veronika)
Olga Krasavica- Zvenigovo, Russia (the one that is writing me, and has tried on another guy on your site)
Elena- Kozmodemiansk, Russia
Elena Ushakova (forgot to write 'where from')
Anna Vshivkova- Otradovka, Russia
Anna Lapushka- Jaransk, Russia
There may be more, but I don't have the time to check your whole site. In the attachments are the letters and 2 pics that I kept. The first pic she sent me I deleted because I didn't "completely" like her. It wasn't until the second letter that I thought "maybe I'll check it out," but then found her/"it" to be B.S.! I'll lead her/it on, then HIT HER UP FOR MONEY!!! I've done it before- I know that MASS of them scam, so I'll send a few "pre-written letters" myself, then hit "it" up for money and tell "it" to HAVE FUN IN HELL, ya know? (I'll make sure to drive that "have fun in hell" part- cool?) Keep up the GREAT work!!! R.M.C.
---
To Whom It May Concern, Please update the lastest actions on a "known" Russia woman already in your database. She used the Tatyana Brusova during our communications. Thanks in advance for your support and most importantly for your website. It definitely saved me possibly $1500 dollars, because I was ready to send her the money, then your was listed on advertisement page and I checked it out and found out about her and another Russia from other a year ago I was commuicating with. The flags were there, but your website confirmed/validated my thought process. Again, thanks. Glenn
---
To send your own story, please click here
Click here to support Black List
READ ALSO: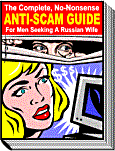 Met a Russian woman over the Internet?
Thinking about finding a Russian wife?
Russian woman wrote to you? Don't move any further until you read The Complete, No-Nonsense ANTI-SCAM GUIDE For Men Seeking A Russian Wife. Too many men were caught up in a scam and lost great deal of money - want to be one of them? Ensure your safety and peace of mind - read the ANTI-SCAM GUIDE.




Scam-free search - GUARANTEED! - Looking for somebody truly special but have had it with scammers and scam agencies? Let professionals to do the job for you.

The Universal Crib On Finding A Russian Wife - the most compressed, step-by-step guidance on finding, courting and marrying a Russian woman.
Dating Scams - The real picture of international introduction industry
Reliable Dating Services - where to look for a Russian wife
The shocking truth about Russian Brides - E-book by Marina Smiley. Find out things about Russian brides that marriage agencies will never tell you.
Why Russian Women? - If you decided to find yourself a Russian wife, you would be inundated with questions of the type "Why Russian Women?" from everybody you cared to share your idea with. Surprisingly, every Russian woman you are writing to will ask the same question: "Why do you want to find a wife in Russia?" After a while, you might start questioning your own sanity in doing the thing which everybody, including your dates in this Internet rendezvous, consider strange enough to request explanations. Here you will find some ready-to-use answers for your family, friends and Russian women you are writing to.
Cheap Russian Translations - Russian-English/English-Russian translation: fast and comprehensive. You are not sure she understands what you mean? Translate your letter to Russian! Reasonable rates and highest quality.
---

JUST RELEASED! New E-book by Elena Petrova:
"How To Find And Marry A Girl Like Me"
Comment from the reader:
"This may well turn out to be the best purchase I have made... I hope not too many of my competitors find this book!"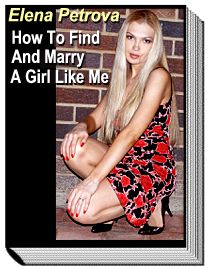 Discover how to find, court and finally marry a beautiful Russian woman!
This is the only book written by a beautiful Russian woman married to a western man - for more than 5 years! - and who is also the owner of a highly successful Internet dating agency.
Find out once and forever what Russian women are really looking for, why they are looking for it and how you can give them exactly what they want!
Get responses on your letters to beautiful Russian women - 9 out of 10, GUARANTEED!
With "How To Find And Marry A Girl Like Me" you'll learn knock-out techniques that will instantly boost your success rate in dating Russian women - online and in real life. You will have more beautiful girls that want to be with you than you can handle!
And not just ordinary girls! They will be beautiful, intelligent, but most of all - honest and sincere! You will be the one to take your pick!
STOP wasting your time and money in search for a Russian wife... Get it done - painlessly, easily, and certainly! Moreover, have lots of fun along the way!
Yes, you too can marry a girl like the one on the picture... Click here!
---
New e-book by Marina Smiley (the author of famous "The shocking truth about Russian brides"):

"Sex and Love With Russian Women"

Discover where so many guys fall short when visit their girlfriends in Russia;

Learn how you can dramatically improve your success with Russian women and win when others fail.

Most intimate questions answered by a Russian woman - Medical Doctor.
---
Comments, suggestions? We want to hear from you!
Click here to Contact us
Seek a reliable Russian Dating Agency? Why not check www.elenasmodels.com - RECOMMENDED
---