To send your own story, please click here
DISCLAIMER: This page is compiled from visitors' comments only. All messages posted tell about personal experiences of their authors, and not necessarily reflect the position of Russian Brides Cyber Guide
My name is Ralf and I live in Berlin, I have 1 years old daughter. I've been looking for my future wife and make an account on an German dating site. One day a woman contacted me at named her self lyana She is from Russia. We were corresponding for 1 month and then she begun to discuss our meeting. In time I begun very excited about our relationships and one day I invite her to visit me, she agreed, but asked me to send her 500 USD, for the trip. I didn't know whether I should send this money or not, but she makes me believe that I should do that. I send her money on a mans name (costia chenchenko) who she told me that is her brother using Western Union and I've never heard anything from her. Ralf, Berlin, Germany.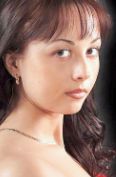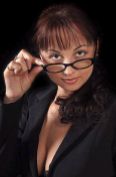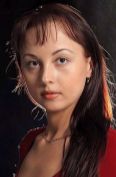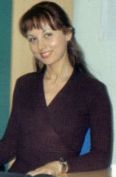 ---
OKSANA VINOGRADOVA (KAZAN, RUSSIAN FEDERATION)
I am a recently seperated American man with a 20 month old son. I registered on a Yahoo Personals website and was contacted by a woman that seems to be the woman mentioned here. I was looking into sending her some flowers (She has not yet asked for money) and came across a blacklist of addresses the florist will not deliver to ( http://www.roses.ru/blacklist-st7.shtml ) i thought i may as well look up the address i was given to send mail to as i felt it odd that a woman from Russia would be coming on so strong from day one. well, i found her address, then with a simple Goggle search i looked up "Russian scam" and her address...found this site...and her pictures, which i have attached. Her emails are almost word for word and here they are ( i blocked her house # )
Letters:
This first one was sent to my yahoo personal account. On 03/19/2005 12:52 pm MST, "kruglyashok" wrote:
Hello! My name is Ekaterina, me of 29 years. I was interested by your structure and I dared to write to you the letter. Your photo very much was pleasant to me and the following letter, I shall send you the photo. I very much hope that I also shall be very nice to you as you to me!!! I with impatience shall wait for your letter!!! Please write the letters on mine e-mail: ekaterina_efremo@mail.ru
Sun, 20 Mar 2005 14:52:55 +0300
Greetings,! How are you doing? It is probable, if you have assumed, it - Ekaterina:) I am very glad to receive your letter ! For me was unexpected to receive your letter. First of all, please let me to apologize for a delay of my answer to you, , but I was borrowed last time. My letter also unexpectedness for you was possible and has caused some surprise, but the most important that I would like to tell to you this that that I have decided to write to you the letter through the Internet due to my best girlfriend Elena. My girlfriend Elena has met the good person through the Internet from England, the London City, the Internet also. Its friend - Scott to tell already not the friend and the future husband more precisely. They will marry in June of this year. They have planned day of wedding for June. Elena and Scott very happy together! I see, that they are happy together, and I have decided to find the man from other country also as Elena has made it:) Possible, you can ask me why I could not suit the life with Russian the man, find unique and loved? I shall be very serious, I shall answer this patient for me a question. At me the young man was. I very much liked his and all was good till the certain moment. His name Anton. After we with it have together lived two years, it has thrown me and has found other girl. All began because of that that we had some financial problems. It loved binge and was not tidy. It has got used that I did all on the house and did not appreciate it. It could come home very much late and in dirty clothes or footwear to lie on a bed and at that that it is drunk much vinyl swore and in all of me. Once in a drunk condition it has beaten me and has expelled from the house. After that it has told to me that it has found other girl from rich family and that between us all is finished. After that we have left. Also I saw, that it very much liked to drink alcohol. Thus many men in Russia act. I am disappointed with the Russian men as they cannot estimate the person on the present and do not respect anybody except for itself and alcoholic drinks. I the full return party of my former young man. I do not like when men love alcohol more than that or another. I do not exclude man's acceptance of alcohol in social quantity is similar to that that on celebratory actions. A quantity of easy alcohol which do not influence reason. I do not use alcohol and I do not smoke as it badly affects on health, and I care of a good condition of my health. Simply, I have no harmful habits! Also I want to tell from words of my girlfriend Elena, it concerning words of the statement about men from other countries, is especial from England and the USA, is very good, and they appreciate and respect women as well as other people. It - opinion concerning Elena, and I want to agree with Elena completely. Elena has chosen its friend Scott from England because she knows the English language and can speak and write very freely on it. I also can speak and write in English, and I have decided to find the man from the USA having written to you . Well, , let me to tell to you more about itself As I already informed earlier to me 29 years, my growth approximately 5 ' 6, and my weight of 59 kg, for I watch closely the weight. On a sign on the zodiac I "am left", my birthday on August, 1, I have been given birth in 1975 in the city of Kazan:) When you have been given birth? I would like to know your date of birthday? Tell to me, well? I - the White Russian girl. On religion I am a Christian (the Russian Conformist), and I believe in God Jesus. I have been never married, except for that that I lived with the young man two years, but we have not been married also I never had children. I sensitive, kind, thoughtful and easily vulnerable. In opinion concerning my close friends and relatives, I - cheerful, clever, intellectual, purposeful and sociable. It is a little about my city where I live. I would like to tell to you, that I live in the city of Kazan here in Russia. Kazan is located approximately 1000 kilometers from ours the Russian capital of the city of Moscow. Time of Kazan - GMT+6. Ours the city of Kazan - one of beautiful cities of Russia, I very much love my remarkable City. There are many beautiful streets, the areas and other sights in our city. In the winter very coldly at us, it is so cold here, frosts compel people to go on streets in warm clothes, and what concerning your weather? It for a cold or is warm? Most of all I want to tell to you that my favourite season it - summer! I love, when light the sun, the dark blue sky, the bird's voices, it - so is romantic. And you love summer?:) Also I would like to tell to you about my formation. I studied at the Kazan Medical University. I have ended university in 1996. Also I want to tell to you, that I studied the English Language when I studied in university, I can speak English without any problems, I so think... I hope that I do not do a plenty of spelling mistakes, and I hope, what you can understand me, is more exact understand my English language without any problems? Really, ? Please, tell to me about it in your following e-mails, well? Also I would like to tell to you, that after the termination of university, I have received the diploma a speciality "Medical assistant Akusher". But unfortunately I could not achieve the purpose put by me to study further and to begin the doctor. In Russia, it is possible as well as in many other countries, it is very difficult to receive free-of-charge and good formation and after that to find good work on a good speciality. Now I work as the nurse in traumatologic branch. I like to work here. Unfortunately to me every day to have to collide with people which have suffered also him our help is required. It happens a lot of different by a case when to us address for the help. I work in children's branch and all patients it is children. Also I want to tell to you, that I have access to the Internet from a computer which is located in a cabinet of our head physician in our branch. As I have no computer in my house, and I have asked the sanction of the doctor for my use of the Internet, and it has allowed to use to me a computer if it will not prevent work. Wowww, I have written so! I did not think, that I can to write about me directly so, really. Probably, I finish my e-mail to you. , I shall be grateful to you if you will write to me about you directly how I have made it. I would like, that you if will tell have told to me for example, about yours family, whether really your family is big? About your city where - you residing, I never was in the friend of the country and in the USA also, and I shall be pleased to know about your country. Well, let me to finish mine send by e-mail, I hope to see your answer soon! I put my photo, I hope, that you will find my photo good. Well, good bye, , hoping to see your message it is fast! Care, Sincerely, Your new Russian friend, Ekaterina.
Mon, 21 Mar 2005 13:39:17 +0300
Greetings my friend Sean! I am very pleased to receive your letter! For me it is very pleasant and interesting to read your letters. Due to this we can learn more about us. I learn about you more reading yours Sean letters! Dear my friend Sean, also it will be very interesting to you to know still the information on me and much the friend. Elena more than year together with Scott from England as I have told to you about it earlier. Sean, maybe, it is possible, we shall be together in future time. Probably I also would like to consider an opportunity of a marriage if we shall be ideal partners, I do not want to hide this important fact from you Sean. For this purpose it will be necessary for us to study us more it reasonably and correctly Sean? I hope that you agree with me. Inform me about it please Sean. In my opinion, again and again we should learn better us, I understand that I am repeated in the words, but it is important for me! Please, agree with me, Sean! Dear my friend Sean, I want to tell to you about my family, it will be interesting to you. I live with mum and the daddy. A name of my mum Marina. Now to it 59 years and this year at mum will be anniversary in 60 years. Day a birth 1945, on December, 1. It was after the ending of war. She works in department store as the seller of the writing goods such as (handles, pencils, albums, a paper and others.) My mum very well prepares and frequently indulges us the tasty dishes. Especially well at mum it turns out to prepare for every possible salads. Mine daddy Paul. The daddy does not work as it now on pension on age. To the daddy 63 years and it worked at a factory in a post of the mechanic and was the welder. The daddy has left on pension on age and harm to health. At us amicable family and we have no conflicts in family. My parents very much wanted children, but for a long time could not it. Before up to me at mum and daddies were lost two children at a birth. They were solved on a desperate step that I have appeared in this world. I do not have brothers and sisters. I regret that I could not divide pleasure with brothers or sisters. Between us the big understanding and respect. My parents have very well brought up me and I am grateful to them for it. I am proud that mum and the daddy gave me good education. We live in one apartment. This apartment has been given to the daddy from work, and she makes two rooms, kitchen, bathing and toilet rooms. I asked mum and the daddy about our acquaintance through the Internet. They have estimated it positive and have told, that are glad, that I could find the good person due to high technologies. They care of that that I was happy and about my further life. My parents want that I had a happy and good life, also that I could find the unique person with which I can lead the further life. As I have earlier told I was not married. My work in traumatology to like me, as I help people in their problems connected with traumas. It is hurt to me to see, when small children suffer and I am ready to help to heal him their wounds. I talk with them much and during conversation they overlook about the pain. I gently tie up their sores or I put plaster on the broken hands or legs. It is very hurt me for children when they will cripple themselves. I - am very much interested, to learn about your work, Sean, and what, you do at leisure from work? In mine weekends, in my free time, I - with my girlfriends, also with Scott and Elena we leave on walk in city or park. We like to sit in cafe at a cup of tea. I love my girlfriends very much, is especial my best girlfriend Elena. She - as the native sister for me! As I spoke earlier at me there is no sister or the brother and on this Elena has replaced to me them. I want to tell that I am familiar with Elena since the childhood. We together went to school, then have together acted in medical school and have finished it. The ambassador we together worked in traumatologic branch. After Elena has got acquainted with Scott she has left to it in England. Also I want to tell that Elena and Scott at present live in the city of Kazan not far from our house. Unfortunately it will not be long as they will leave for England for the further residing at Scott. Before it they want to travel on Europe. Elena visited England last time when Scott asked her about it. Having visited England they have understood that very much like each other and that cannot live without this love. I remember as Elena was very happy at this time. They lived together during five months in England. A field of it they arrived to Russia in the city of Kazan. Elena has told Scott, that wanted to visit parents and that they stayed at their place a little. Scott did not understand anything in Russian and could not speak on it, but Elena learned his some words and it now can speak a little in Russian. They are very happy together and very much like each other. I envy them a little, but it is light and kind envy. We frequently meet and we waste time together when I have free time. We in very good relations. As I spoke earlier to you, I never was outside of Russia. I never travelled, but I would like to make it as I think that it romantically and very interestingly. Well, Sean, I should finish my electronic I shall esteem to you, I hope, that we shall continue to correspond with you and you tell to me about myself much more, and I shall try to tell to you about myself directly as more as possible as far as it probably in future e-mails. I want to ask you about a lot of things, Sean, and I hope, that you will understand my questions and will answer me them. I want to study more about you, your country and please speaks me about your family, about your friends. Are huge greetings to you from my family, Elena's my friends and Scott` also. I hope to see your fast message. While... YES GOD WILL BLESS YOU, YOUR RUSSIAN FRIEND, Ekaterina.
Wed, 23 Mar 2005 21:51:36 +0300
Greetings, Sean! How you? My affairs are well! Thanks for your answer to my last letter! I want to thank you for very good picture. Many thanks. Sean I think that it very wonderfully, that we write each other because from our letters we learn about each other much more. I am interested with your life in your country, I read your letters with the great pleasure! I hope that also it will be interesting to you about my interests, my life and much the friend. As my study demanded many knowledge which it was possible to receive reading books, I have grown fond of reading books. I like to read. I have read all father's library. She is impossible to tell that big, but she totals some tens books of fiction. Also there is a special literature which used the daddy, but she did not represent for me the big interest. I like to read fiction. I also like some products of such known writers as Alexander Sergeevicha Pushkin, Lermontov, very to like product Lev Nikolaevich Tolstoy "War and peace". Huge my admiration was caused by foreign authors, contemporaries. To like me the foreign literature. The trilogy +Lord of the Rings ; has very much liked. Also very to like film which have removed under the book. I understand that it is a fairy tale, but she very well reflects our world in which we live. Yes that I can tell about cinema still. To me most of all to like to look comedies and serials. I think that any woman likes to look films about love. Sometimes them name + a soap opera ;. I not so like films where there is a violence or films over wars. It is a lot of it in our world and to me it should seems that we to make this world to more pleasant for a life. There is one good Russian film which to me very much to like. This film about war also refers to + In fight there are one old men ; in this film the love to the native land and is shown on what people for the sake of protection of the native land are capable. My favourite actors from Russia it: Papanov, Mironov, Natalia Gundareva, Nikulin. They are very good actors, unfortunately many have died, but their art and films in which they were removed it is immortal. From foreign actors to me like Jim Kerry, Mel Gibson, and other actors which are removed in comedies. It is a lot of them, also I am afraid that it will borrow a lot of time to list all. It is a little about my interests in music. Most of all to like me classical music. The classics has liked me in school days. At lessons of music we studied creativity of many. For example such as Rakhmaninov, Chaikovsky, Vivaldi, Beethoven, Bah. Very much to like me + a lunar sonata ;. This my one of the most favourite. From modern music to me to like to listen to such executors as "Bulanov", "Verka Serdjuchka", Russian fate, "DDT", "Spleen", "Aria", "Zemfira", "Kino". From foreign to like me group " Queen ", Elton John, Ennio Morricone, Roxette, Boney M, very to like Robert Miles and Blackmore's Night and also Nightwish. To me to like to listen to modern music, but my heart belongs to classical music. She helps to relax and estimate situations with a pure head. The classics is music as a hobby! I think that you Sean agree with me. Sean inform me please than you are keen in the literature, music that like to look from films, visiting theatres or other representations is possible. To me all this will be interesting for knowing. I hope that you can tell to me about it. It so? Sean about the foodstuffs? Well, at me many favourite dishes. I like good and tasty I peep. Yes it is not necessary for me to watch the figure, but I can sometimes refuse temptation and I eat that that to me very much to like. I love various soups, salads. I prefer to eat much fried and fat. I very much love a fried potato, but I should choose frequently between temptation of taste and a figure, but I have found from this situation an output I eat not much so that it did not harm to a figure. I love meat, it not a secret and I think that it is not necessary to hide it as we learn about us more from our letters. Meat I prefer in a cooked kind as thus very small loss of all of his components and it more nutritious. And you love meat? Probably it is a silly question, but nevertheless ? Yes I also love fowl "chicken". My favourite fish is a red fish she very tasty and to me to like when she is prepared by mum. She does it is very tasty. And in general I think that if the dish has been prepared with love it will be nutritious and tasty as the love can work wonders. You agree with me? Sean I love fruit, this especial for me as I every day try to eat them. Certainly all this in the certain quantities. My favourite fruit is a grapefruit, it can seem bitter, but in it it is a lot of vitamins. Also I like oranges, bananas, apples, kiwi, berries. Vegetables as are useful also I love it as for example carrots, tomatoes, a cucumber, a garden radish, turnip and many other things. Sean and you like to prepare I peep? You the good cook? I hope that my question has not offended you and you are not annoyed on me. As I was spoken by my parents and especially mum I prepare well. Also friends speak that I manage to do some miracles on kitchen and the dishes prepared by me tasty. Sports for me in the childhood were very problematic as I have been given birth by the weak child and on this I lagged behind in physical development other children. It has caused in me a complex, but I have overcome it. I like to be engaged in gymnastics, I not professionally to it am engaged only for myself also to support my figure. From sports to me like such as volleyball. I do not play in volleyball, but I like to observe of it. The big interest causes billiards in me game in "Snooker" I saw on the TV and it was interesting to me. I do not play in billiards also. I with Elena frequently visit pool constantly a field of employment by gymnastics. I well have free time much, but I of it try with the big advantage for myself. I pool we float, we relax. And you Sean, go to pool, or it is possible at you others are interesting. What your favourite kind of sports? Has overlooked to tell, I very much like to dance, on gymnastics we frequently dance, you love dance? You danced with a hoop? It is very interesting, very much it to like me. Interestingly you would like to dance with me in pair at dance with a hoop if I have shown you how it is done? About mine hobbie? I like to collect various female magazines, such as "fashion", + your life ;, "Liza", + we Sew the hands ;, + seasons of year ;, + a gold collection ;, at you probably also many various magazines which are issued. Basically all these magazines about lady's wear, but in them also many various themes which interest any woman. To me to like to read female magazines, in them it is possible to find much and a lot of interesting, I understand that it interestingly only to the woman. Sean I also wanted to devote you in my dreams, I think that to you it will be interesting for knowing. I never drove the automobile and on this I dream when or to learn and receive a driving licence. It probably very much bewitches and it is interesting, but it means also the huge responsibility. As operating the automobile we should not forget about those people which us surround as not a rare case when to us deliver children a field of road accidents. By the way, my parents, and friends constantly ask about you Sean, especially my parents, I have told to my parents, that you are the decent and good person, my parents are very glad that we can to adjust good relations. Sean my parents wish us and further to support good relations. As it is possible in the future if we shall be good partners probably we could be magnificent pair. What do you think in this occasion Sean? But remember, Sean! We should study each other more! Really...? It is very important for me, Sean! The fact remains the fact in that that, on statistics the majority of pairs have been destroyed because of that that they could not trust in other person and that or concealed, and after it has been opened, felt like thrown and that that their treachery. And on this I do not want to make such mistake, I hope, what you understand me Sean, really? As I spoke you earlier, we should learn more about each other more and more from our e-mails. Dear Sean!!! Also I want to tell to you, what I would like to speak by with you to phone at once, I hope, whether that it is good idea, really, Sean? I want to hear your voice, Sean, I hope, that you want to hear my voice also. But unfortunately, I have no phone in our apartment at present because it is very expensive to install a telephone in an apartment, but probably we shall establish later as in some months as promised to give the discount to my parents. They older persons and on this when the turn will reach us, to us will establish phone under the small price. Also, I want to tell to you, that I was interested at ours in the manager of branch to use phone taking place on a post, but it has told to me, that this phone cannot be used thus as it in an internal network and I cannot call from him. Is as other phone, but you cannot call not him. It is connected with that that it is city type and on him bells from the population which act only is required the help. I do not know will change it that or whether or not, but from city on this phone it is possible to call under number (03) or on another emergency. Second number (14-54-21) it inside a network. Also I have asked to use phone in my friends, Elena and Scott also could not help me with it. Which telephone company Scott his number under his requirement used has closed and to restore his communication his written application in office of the company is necessary. It - a difficult situation with phone. The only thing that to me could come in a head for the decision of this problem use of public cable item. I think that from him I can call to you. This most optimum decision. For this purpose it is necessary for me to know your phone number. Sean, you can give me your number, your phone, and I can call to you from telegraph, please give me your telephone number, well? I have huge desire to hear your voice, Sean, I hope, that you want to hear my voice also. Please, send to me your telephone number in your following e-mail, well??? Please, do not overlook, Sean! Sean, I cannot trust, I have written to you such big e-mail. I have spent a lot of time and have a little overlooked about the affairs which it is necessary to do. I hope, that it will be interesting to you to learn about me more. Really? I do not regret that I spent time that you have learned me. Sean, I would be grateful to you if you will write to me in your following e-mail about you, about your hobbies, you prefer what music? What cinema and another also? My favourite color is green as it is calming. By the way, my parents, and my friends have asked, that I transferred for you the big congratulations from them! It - as is usual. Sean, I shall wait for your following e-mails! Sean, please, write to me as soon as possible! Well? Good-bye, see. You it is fast. My best regards to you, Your friend, Ekaterina.
Thu, 24 Mar 2005 22:55:12 +0300
Hello the my dear friend Sean! I regret that I can not write today to you much as at me a lot of work and I have found a few time to write to you. I am very glad to receive a new picture. Thanks you for it. Today a computer not in the best mood. Today there came the master as since morning the computer did not work. The master has told that on a computer there were viruses and it had to get rid of them. I thought that in it there is my fault but as me have assured in it there is no my fault. Viruses have been brought from replaceable carriers such as a replaceable hard disk. Sean I wanted to ask your full name and a home address. Please not be reprehensible to me, I ask it that in case of breakage or by virtue of other unpleasant cases I could write to you personally. There will be very much a pity if we shall lose our communication as you became for me the important person and which is very interesting to me. I it am serious. Please, inform me your address, well? Yes my address in a case if between us will break communication. I hope that it will not take place also all it will be good, but I would like to accept some precautions. I am sure that the God will not admit that that between us communication has broken. I see that you also are interested to write to me and it is very pleasant for me Sean! I can send you a card by traditional mail for you. I have absolutely overlooked will tell to you that better if you to not do a parcel by traditional mail, or any other parcels. Our Russian pochtamt, I want to open to you one true. It is the big shame for Russian people that we have bad people which steal parcels of other people. It very much is not good. There were many cases when such were. Also was with us when for New Year we could not receive a New Year's gift from the father's brother. It has sent us tea service and it have stolen. It is a lot of such cases and I would not like that your parcel or that or have still stolen. Sean I hope that at you is not present such and that traditional mail works for you in good condition. Yes my address on any not expected case. My full name is Ekaterina Efremova, and my home address is: Kazan 467000. street Dostoevskogo ** flat ** Russian Federation Please, write down it on any paper that it was not lost, it is good Sean? I so want will hear your voice it is important for me to hear your voice, Sean. I now think over as me better to pick up time to carry out my bell to you the my dear friend Sean. On it I want to finish my letter to you. Please, answer me as soon as possible Sean? I shall wait for your messages, Sean. ALSO AS IT'S USUAL, 'HELLO' TO YOU FROM MY FAMILY AND FRIENDS TO YOU!! MINE THE BEST FRIEND I EMBRACE YOU! Sincerely, your dear friend, Ekaterina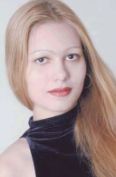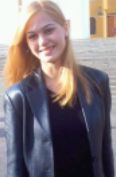 ---