---
Amour of Ukraine now trading as Interchance at www.skybusiness.com
Amour of Ukraine has changed it's name. Obviously this blacklisting had some effect.
The EXACT same website can be found now trading as Interchance at http://www.skybusiness.com/czlove/index.htm This is the identical website, identical structure, and identical girls on the same pages with the same reference numbers!
All the old favorites are there including Zanna Kirichenko on page 48 # 239, Katherina page 49 # 247, Helen page # 76 and the rest of the scam bait. Please update the blacklist accordingly.
Regards
Tim
---
I'm a 34-year-old divorced white American writer. I'm a subscriber to kiss.com and received an unsolicited email from Anna. Like the other guys who have written about Anna, I thought she was a little too good to be true. I received the same emails that the first gentleman who reported Anna received, plus several others, each with a little postscript at the end answering my specific questions. She asked for money, but not in such a pushy way that I felt completely suspicious. She did, however, send her addresss: Kirov str. 18-7, Omsk, Russia 644077. I didn't send her anything, and I didn't intend to, but I wanted to see how far she would go.
She seemed to have a problem with her email before she completely disappeared -- which I assume meant she got booted from her email service because she was a scammer. In addition to the photos the other guys have sent, Anna sent me the following attached photos.
Thanks for providing this service!
Dan Batten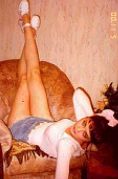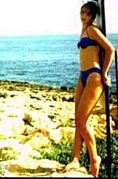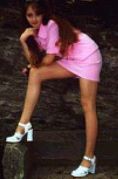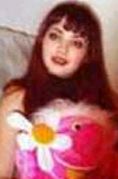 ---
Anna Suetina (Novodvinsk, Russia)
I would appreciate your posting it in the blacklist, thanks, Louis. Once more I presenting you denounce of this scammer:
Name: Suetina Anna Mihailovna. address: Melnikova Street House 9 Apartment 18 City: Novodvinsk, Russia
I'm Louis, early 50's, from Costa Rica. I must be enchanting for scammers, because the majority of Russian women I've corresponded with are scammers. But thanks for the site and advises I've pulled through.
Beware of this beautiful girl (?). I met her at www.adultsingles.com, profile D351540 (it has been deleted). Since her first letters the stink of the scammer hit me, but I kept corresponding just to see how far she would go. Excerpt of one of her letters: August 13 "Each time, I read your letters about often heart by palpation. I am similar to the girl, which has fallen in love from the first sight. I hope, at meeting you will see in my eyes " bottomless ocean of love ". Playing her (his?) game I invited her to Costa Rica. Here is one of her replies: September 22 "I have received from you joyful news. Shortly we can be together. It so is perfect.I at all can not imagine, that I can visit you. It simply is magnificent.I so am glad. My body waits your wild, hot kisses". She answered my questions about cost of air tickets, travel agency, etc. She suggested a Travel Agency named Germitur, supposedly owned by Dmitriy Kozlov. This fake agency had the guts of sending me a contract with Kozlov's signature and another signature, no stamps, seals, nothing. Kozlov insisted that I could only send the air tickets money to Suetina Anna, not to the agency. I consulted lawyer Michael Muinov. His reply: October 9 "Dear Mr. Louis, I've studied the "contract". It's s*** (if you will excuse the expression..) A foreigner CAN send money directly to a Russian or Ukrainian Travel Agency. The "Germi Agency" is NOT registered travel agency. Sincerely, Michael
Here is lawyer Muinov's report on Anna: October 4 "BASIC BACKGROUND CHECK RESULTS There is smth. wrong here.. (must be: her name is Anna, surname is Suetina and patronymic is Mihailovna) So I can't find the person named "Anna Suetina ", dob 05/01/1976 in Novodvinsk (Russia) !! She is UNREAL person. Her home address Melnikova St. House 9 Apt 18" belongs to A.Ketryakov (male). I think that she (or he) is a scam artist. I advise you do not contact with her. I've checked the travel agency "Germitur" also. They are not legitimate.. ALL these are lies and nonsense: "Our agency can't receive the money for the tickets from you. According to the Order of Russian President & to the Resolution of the Tax Ministry - the payment for purchases, getting the presents the price of which increases the sum of $100 from the "third persons" are forbidden. The payment can make the client of our tourist agency t.i. your friend." Do NOT send the money! ALL these are SCAM. Sincerely, Michael
The surprising fact is that so many Russian and Ukrainian scammers think that foreigners are complete morons! This might be a degraded and obsolete form of nationalism. Her photos (which probably belong to some model)
Louis
Costa Rica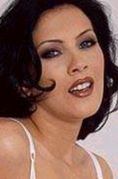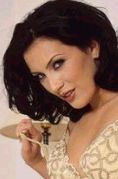 ---
Dynasty of Hearts Internet club/Elena Artemieva
I hope this letter helps someone avoid or prosecute these scammers. They are very well organized, including numbers here in the USA where you can call and talk to previous "clients" and phone calls from "Elena" and least ten to my home phone. They took $1850 off of me using these "references" they are posting personal ads on Love@AOL. I am attaching pictures the letters run pretty much the same as the ones you already have posted under Myriad of hearts and Dynasty of hearts and visas Internet club. The name they used to get me was Elena Artemieva and Dynasty of Hearts Internet club. Don't believe it just because you talk to other people here in the states. I'm including my name and address in case anyone ever hears of these people being prosecuted.
Michael, Idaho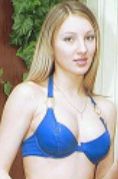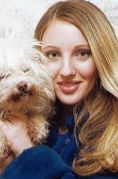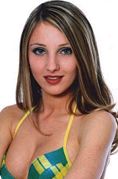 ---
Ekaterina Celischeva (Yoshkar-Ola, Republic of Mari-El, Russia)
My heart is broken. I live in Bulgaria, I have 1 years old daughter.I've been looking for my future wife and make an account at"Friendfinder". One day a woman contacted me at named her self Ekaterina Celischeva. She is from Yoshkar-Ola, republic Marii-El. We were corresponding for 1 month and then she begun to discuss our meeting.
In time I begun very excited about our relationships and one day I invite her to visit me, she agreed, but asked me to send her 500 USD, for the trip. I didn't know wheather I should send this money or not, but she makes me believe that I should do that. I send her money on her name using Western Union and I've never heard anything from her. For 2 weeks I drank just sometimes checking mail from her, but soon my hope died. I don't know if I'll ever forgive her. Till this days I can't be fond of any women. My heart is broken.
Letter 1
Hello !
I received your letter and glad to make a reply to you. Well, I suppose you want to know more about me. In my profile I didn't write much about my self, because I don't want everyone to know a lot about my character, likes, dislikes, hobbies and so on. But it seemed for me that I could tell you. So, listen. As you know, my name is Ekaterina, I'm 26 years old and I live in Russia in a republic Mari El (it's 600 km long from Moscow). Yoshkar-Ola is my native town. I'm graduated from Mari State University 2 years ago and now working as an Office Manager in company here in Yoshkar-Ola. When I was little bit younger (in my student period) I was working as a model in Mari Fashion House. Till now they are inviting me to take part in fashion shows. As for my character, I can say that I'm kind, generous, tender, and sentimental. I love children, animals. My hobbies are: sport, dancing, cooking, watching good movies and reading magazines. That's a little story of my self, now it's your turn to open your self, and a little photo of yours will be great. I know that you have a lot of questions to ask me, I'll try to answer all of them in time.
Sincerely yours, Ekaterina.
Last letter
I'm leaving to my relatives to Kazan. As soon as I'll come back I'll write to you. Thank you for sending money.
I hope that I could help someone to avoid my destiny.
Yours, John Elendo.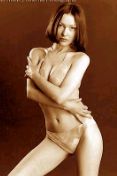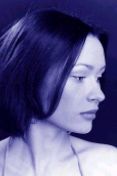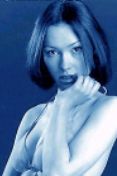 ---
Eleonora Belova (Odessa, Ukraine)
I would like to report to you that in viewing your profile list on Page 13, Eleonora Belova of Odessa is the same person listed now at American Singles #436892, Eleonora, 27yo., Odessa. I have contacted American Singles and told them how she is Black Listed as a scammer and asked for her profile to be removed. I have not heard back from them yet as far as this profile being removed.
I hope that this is helpful,
Sincerely,
Michael
---
FamilyPlus/Svetlana Druzhkova (Ekaterinburg, Russia)
I am a divorced 58 year old white male. I work in the investment services industry.
I had accepted an invitation to visit Ekaterinburg,Russia after receiving e-mails from a woman at the FamilyPlus Marriage Agency. The principals were Svetlana Druzhkova and her sister Natasha Zaykova. I had a two week visit and the agency put a great deal of pressure on my lady and I to get married. We finally agreed and the Agency charged $1,200.00 to arrange the wedding, $700.00 for the dinner and another $500 for incidentals. I returned to the U.S.A. and submitted the paper work to obtain a Spousal Visa for my bride and her son. After 8 months the INS finally approved the request. When I informed my wife she refused to come to the U.S.A. After much correspondence we decided the only way to settle this was to divorce. Svetlana found out about the possible divorce and contacted my wife and myself. She sent documents showing her expertise in handling these matters and she stated she was a lawyer (not true) and a psychologist (also not true). She told me my wife was suffering mental problems and I should not have any contact with her. She told my wife I was a crazy old American and she should not contact me. Svetlana quoted me a price of $2,000.00 for the divorce. I paid the $2,000.00. Svetlana informed me she had submitted the paper work to the Judge in the home city of my wife. She also informed me my wife was making demands for $7,000.00 as she was unemployed because of her marriage to me. Svetlana said the " Judge was very sympathetic to my my wife and I should seriously consider paying the $7,000.00 and be done with this mess." I explained I did not have this amount of cash right now. Svetlanan said she would try to reason with my wife and see if she would accept a lesser amount. Another e-mail claimed my wife visited the agency and raise the roof. She was going to demand even more money. MY BEST RECOURSE WAS TO PAY THE $7,000.00. I managed to sell some investments and covered $3,000.00. Svetlana insisted I send the money to her bank account as she would have to show the Judge I had paid the money to my soon to be ex-wife. Two weeks later I borrowed the remaining $4,000.00. When I asked Svetlana what the exact amount I owed was she e-mailed me that it was actually $4,420.00 because the bank charged a fee to withdraw the money. I sent the entire amount. Six days later I received my divorce certificate as an e-mail attachment. I happened to call my ex-wife three weeks later and discovered the following. She had been told by Svetlana that I was being a mean bastard and refused to send any money for her. She had asked for $500.00 but had received nothing. When I asked Svetlana about the money I was told she had promised me a divorce certificate and I had it. She had lived up to her end of the bargain. This woman and her sister Natasha are in this together. Natash speaks fluent English and has made several trips to the U.S.A. visiting men she had met through the FamilyPlus agency. I also found that FamilyPlus made all women listed by their agency sign a contract that gave the agency any money sent by men to the women, until the man and woman were married. I later found out the agency spiced up some of the e-mails to me to get me to send my future wife money to help pay for her son's summer vacation. The agency wrote a "thank you". I later learned my wife had paid for the excursion herself and she never received a dime of the money I sent. I figure the FamilyPlus dent in my wallet is over $14,000.00. When you throw in the engagement ring and short excursions it is even more. The most painful is the last $7,420.00. Svetlana and Natasha just robbed me. I have reported them to the FBI, the American Consulate in Ekaterinburg and a package is in the mail to the Russian Embassy requesting their criminal prosecution. I have sent copies of all e-mails exchanged between Svetlana Druzhkova and myself, copies of all wire transfers and the necessary supporting documents to my ex-wife who has engaged an attorney (Legitimate) to sue Svetlana and Natasha in court. The FamilyPlus office has been closed in Ekaterinburg for the past two weeks. I have no doubt these people will only resurface in another form. I will welcome any supporting information from other victims of this tag-team.
Richard
---
Inter Chance/Amour Agency/Mila (Odessa, Ukraine)
Hello, this is Peter from Canada. This is an update to an earlier letter I sent. My complaint was about Mila from Amour Agency in Odessa. The agency involved has changed their name and e-mail address. So, they used to be Amour Agency, Amour 2000, and now they are Inter Chance. Their new old e-mail address was ukramur@yahoo.com, their new address is inter_chance@yahoo.com. While they only skined me for about $60.00 U.S., I hate to see anybody new fall into their trap. Obviously this site works because they have to change names. I sent an e-mail to Mila this week to see if they have forgotten my name, the response came back the very next day, they obviously aren't paying attention. To all you prospective bride seekers, don't give up, there are lots of quality women in the FSU. Ask lots of questions, if they don't get answered, move on. I have been to Odessa, and I am returning soon.
Peter
---
Marina Nikiforova/Malina/Irina Kalinina/Tatyana Ivanova (Irkutsk, Russia)
Our flower delivery service received numerous orders to women in Irkutsk who definitely are scammers. Please, add the list of the names they are using and addresses they provide to the men to your database.
Marina Nikiforova - 30-3 Stepana Razina Street.
Malina - 30 -3 Stepana Razina Street (the same address)
Irina Kalinina - lenin street 42-12
Tatyana Ivanova - 664000 stepana razina street 20-12
30-3 Stepana Razina Street is a school, no woman with such a name is working there. The other addresses are real but no women with such names ever lived there. We had really many orders to those addresses lately. We emailed all the girls but never received any response from them.
Peter
---
Larisa (Tyumen, Russia)/ Tatyana Kuznecova/Natalya Novikova/Ekaterina Smirnova/Elena Novikova/Natalia Derevyashkina/Svetlana Kashkova/Ekatrina Derevyashkina/Tatyanna Milkhailova
I am a single white male living in north west USA, and I would like to start out buy saying thanks for this site it has saved me from being scammed, I revived a message from SinglesNet. from a girl named Larisa. we have been sending each other letters for about 3 weeks now. and with every letter there is a photo, she seemed to have fallen in love rather quickly, as she said she is living in Tyumen Russia so I decided to look it up to she what is was like there. I found your site thank GOD! I couldn't believe what i was seeing here pictures were there, I'm sure glad i found this site, I have received 7 letters from this person and 8 photos, when I received the one with here and the dog i became suspicious as it doesn't look right. and some of them look like a different person. 1st note I received from singlesnet:
Hi. you are really seem to be a very interesting man. I'd want to write withh you by internet. I'm really simple girl. I'm looking for good, serious intentions but I have no success yet. I'm not very beautyful but I think I'm looking not bad. I think that the sole in any man is more important than his out state.I like everything unsusual that's why I decided to write to you. I hope that you don't angry for me because of mine impudent. I hope that you'll answer for this respondence. I'll send you my photo's if you want. so you can send me your answer to my new e-mail:
In the other letters she talk about working at a restaurant and living with her mom. and her best friend works at a travel agency and her aunt works at the airport. I hope this will help , so others do become a victim of this scam artist
She had many names, like: Tatyana Kuznecova, Natalya Novikova, Ekaterina Smirnova, Elena Novikova, Natalia Derevyashkina, Svetlana Kashkova, Ekatrina Derevyashkina, Tatyanna Milkhailova, Larisa ( no last name given) She has a new name and story, so Everyone watch out for her!
Don. USA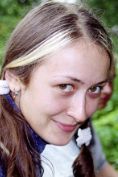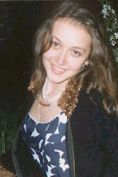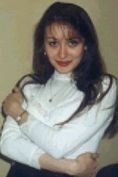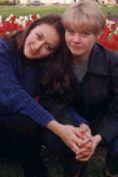 ---
To send your own story, please click here
Click here to support Black List