---
Elena Solodovnikova (Perm, Russia)
I am 47 years old, divorced, employed. Her details are Surname: Solodovnikova, Name:Elena, City: Perm, Country: Russia, Postal address: Russia, Perm, Kuibisheva street, 15, flat 4. Post index 614007. Date of birth: 15 September 1979. Email: cutegirl@ukrtop.com. I have contacted the website www.singlescrowd.co.uk, a person under the name cutegirl2004 sent me an email on 19th October 2004. We had been exchanging private messages almost every day for over a month. On the 24th November I was supposed to meet her at Heathrow airport. She did not arrive... I sent the money three times to Elena Solodovnikova through Western Union: $620, $3911 and $4000. She requested the money to get the tickets ($620); then to obtain the visa: she allegedly had to provide the evidence to the British Embassy that she could support herself for over a month ($3911 = 3000 euros; 100 euros per day). But then she claimed the money was stolen when she was getting in a bus. The day before her alleged flight to London I sent her the money again ($4000). As I found out later, the money was collected at 6 p.m. Moscow time, which was rather late to contact anybody and get a visa. Although she claimed that everything was sorted out. Then I found out from the British Embassy in Moscow that no-one with the name Elena (Yelena) Solodovnikova applied for a visa recently. But that is not the end: I received two messages allegedly from her girlfriend Natalya (using the same email address cutegirl@ukrtop.com) claiming that Elena had been beaten and was in hospital. I have informed the website singlescrowd.co.uk. They have deleted the user and requested more information from me, which I sent to them. I haven't heard anything new yet. I have included the below messages and attached the some photos. Mikhail.
Letters:
ELENA 21/10/2004
Hello Mikhail!!! Thank you very much for the letter and your photos. Now I want to write to you about the person of the dream with whom I want to create the family. I for a long time dream of such person and this my treasured desire of all my life. At present I have not met such person, but I hope, that a meeting of him. I tried to search for such person at myself in city, but I have understood, that they are far from my ideal and, that they only play feelings. And I have ceased to search for such person at myself in city because our feelings should be understood the friend by the friend. So I have decided to search for the dream here in Internet. I knew, that such the present family when my father was alive. It is so wonderful to take an own domestic place where you love and people wait native to you. When you spend all evenings and days off with the person whom you love. When I understand, that I cannot find such person in the city to me to become sadly and alone. I do not search for such person who is perfect, and such which will be close to heart and soul. I search such for the man which will be fair, understanding and which will support me a difficult minute. I dream: about family, the husband and children. If I shall find such person he will be the happiest person on light. Somebody can will tell, that it is difficult to find such person, but I shall search such for the man and to wait, that somebody will respond to my letter. I hope, that you will understand my dreams and desires and you will find something general between our dreams and desires. I shall look forward to hearing from you. With the best regards, Elena.
ELENA 22/10/2004
Hello Mikhail!!! Thank you very much for the letter. I want to tell to you a little about my childhood. In the childhood I was very disobedient child because all my acts resembled on boyish. My mother spoke me, that I should be born the boy, instead of the girl. I carried spent a lot of time with my father. He was the painter, and his pictures were very popular. My father taught me to draw pictures, that it was useful to me when I became the designer. I am very grateful to the family to that they have learned that and me have made for me. In the summer I had usually a rest at the grandmother in a village. Helped her on a facility. In a kitchen garden I helped to collect berries and vegetables, watered vegetables. Due to the grandmother and mum I have learned is tasty to prepare for various foods. I am able to prepare: salads, soups, garnishes, pies, and desserts. My mum and the grandmother also have taught me to knit and embroider. When at all family free day was given out, we went on river. There we bathed, sunbathed and played in all possible games on water, but basically in water we played with a ball. In a village my father taught me to float and for short term he of me well has learned to float, for what I am very grateful to him. Now, when I arrive to mum with the grandmother, we frequently recollect my childhood. Together we recollect happy time when we so had well a good time and had a rest. At school I studied well, participated in every possible actions. Many times participated in competitions on volleyball where our school borrowed high places. The highest place which was borrowed with our school when I studied, it was 3 place. In institute I also well studied and played for combined team of institute on volleyball. In institute in 1997 we have borrowed 1 place. It was simply wonderful. After this victory we began to play with other institutes of different cities. There to us has carried less as there we have borrowed 3 places, having conceded 1 and 2 place to institutes from Moscow and Yaroslavl. In the childhood I had dog. It was the German sheep-dog. Him called Sharik. He has died because of old age. I even remember those times when I walked her. It was wonderful. I very much adore pets. I and now would like to have a dog, but I will not have not enough time that for her to watch, especially, if it will be the puppy. Many thanks!!! Continue to write!!! Elena.
ELENA 25/10/2004
Hello Mikhail!!! Thank you very much for the letter. . I want to tell to you about the friends. I have many friends. Usually we with my friends go to cinema. Also we like to have a rest in park. Sometimes we go to a museum when there come new exhibitions. Most of all I liked an exhibition of wax figures. Also we go to picture galleries as I like to draw, I like to look also and at other artists who only begin the workshop career, and on those who has already achieved any success. But most of all we walk on city and we talk on various themes, such as: as has passed today day, what film goes at cinemas and on what film to go, what now pass exhibitions and whether to descend on them and on any others. In park we sometimes go for a drive on roundabouts. But the most dear for me the friend is my best girlfriend Natasha. We know, each other from the childhood, we with her the best friends. She always helped in all disputable and difficult situations. She became me almost native sister. As you know, we with her rent an apartment so all time we are practically together. In the summer we with my friends spend on a nature. I love everything that is connected to a nature. Be at me the small house on a nature, I would carry spend all time there. We very much like to spend time at water where there are many solar beams and, also there are trees where it is possible to have a rest in a dark place. Summer - my most favorite season. But as you know, Russia is well known in the frosty winter. Winter to like summer to me is less, than. But in the winter I like to ski and on skates. I shall send you a photo with my girlfriend Natashey. In this photo you can see groom Natashi, his name is Sergey. He very good person. Natasha him very much loves, and soon they are going to get married. I want, that they were happy. Sometimes I start to long, realizing, that Natasha will be fast to live separately from me and will live with Sergey. After this long to me it would be desirable to get the family also. If I will have family, I know, that I shall be happy. Continue to write!!! I shall wait for your answer!!! Elena.
ELENA 26/10/2004
Hello Mikhail!!! Thank you very much for the letter and photo. I want to tell to you about my hobbies. My hobby helps me in my life, and makes her various. Sometimes it helps me to forget about my loneliness. I very much like to read books, if the book very interesting I can forget about all on light. Favorite my genre is the novel. Most my favorite writer it L.N.Tolstoi. Most favorite my book " War and the world ", but like me also his other books " Chamber ? 6 ", "Anna Karenina", "Sunday". Also I very much like to go in for sports: volleyball, navigation and tennis. I have achieved the biggest successes, as you know on volleyball, and I am engaged in other kinds of sports not so much. As I very much like to float, in the summer I like to carry spend rest at water places for a long time. We in city have pool where we go with my girlfriend at leisure. Water of me very much weakens. On days off I sometimes play in tennis and volleyball with friends. I began to be engaged in tennis not so long ago, to this menu to a kind of sports of me my friends have learned to play. On evenings when there is a little time I watch TV. On the TV I like entertaining shows. In years summer hot days we with friends like to sit in cafe, and there is an ice cream. We have with friend's tradition each May holidays to go on a nature. There we with friends have a rest from work and we prepare for shish kebabs. The shish kebab is meat dish which to prepare slices on coals. Slices of meat pierce through iron sticks and add various spices. Your way it refers to as a barbecue, but differs from yours only preparation. Now you have learned me is little bit best, and I can answer any your questions with pleasure. Continue to write letters!!! I shall wait for your answer!!! Elena.
ELENA 07/11/2004
Hello my dear Mikhail!!! Thank you very much for the letter. I send you the information on flight on which I could arrive to you. Except for cost of the ticket cost of a package deal which is necessary for me for trip to you will enter here. Here enters: (foreign passport, visa, tickets for Moscow, tickets to you and back to Russia, medical insurance, different inquires, etc.). To you: Airline: Aeroflot Flight: SU241. Start: November, 24, 11:15, Airport Sheremetyevo. Arrival: November, 24, 12:24, Heatrow. Economy class. From you: Airline: Aeroflot Flight: SU242. Start:December, 24, 13:30, Heatrow. Arrival: December, 24, 20:19, Airport Sheremetyevo Economy class. The total cost of a package deal costs 454 euros. I have thought and I want to tell you, that I can not arrive to you, as it for me very big sum. Yesterday I went with mine friends on an exhibition of wax figures. If it is fair, there very much it was pleasant to me. There there were all celebrities, not only Russian, but also foreign. There there were both politics, and singers, both actors, and many others. At an exhibition we were about two one hour. After an exhibition we have gone to cafe to have a bite. There have drunk a cup of coffee with various rolls, also while we drank coffee we discussed an exhibition. All who went on an exhibition this exhibition very much has liked. In the evening when we came, we with Natashey had supper, have watched TV and have gone to bed. And how has passed your day? I finish the letter. Continue to write to me my native Mikhail!!! I shall wait for your answer with impatience!!! I kiss you!!! Your Elena.
ELENA 08/10/2004
Hello my darling Mikhail!!! Thank you very much for the letter. I to not call to you as I have no domestic a cellular telephone. I think, that e-mail is unsafe, but she is reliable. I think, that very good to send money in euro. Now I send you my surname and the nearest bank of the Western union in Perm which to be near to me. Solodovnikova Elena. My address: Russia, Perm, Kuibisheva street, 15, flat 4. An index 614007. The address of bank Western Union: GUTA BANK. KOMSOMOLSKII PROSPEKT, 7. PERM, the Index 614990. I wish you that you have recovered, as soon as possible. Now I want to visit to mum. Will check up as she lives, and that with its health. I finish this letter. I hope, that you will send the answer as soon as you can. I kiss you!!! Your Elena.
(I send her $620, which was about 480 euros through Western Union, WU 890 040 3792). ELENA 20/11/2004
Hello my darling Mikhail!!! Thank you very much for the letter. I for you have two news. One good, and another bad. I shall start with good. I have received all documents for trip to you. Now bad news. To me have told, that I can not take off to you as I have no money to residing. That is it is nothing me will live there. That I could arrive to you to me it is necessary to show them money. One day residing 100 euros. I do not have such money. You can help me? I should show them only. And as soon as I to you shall come, I at once shall give them to you at the airport. I need for them to show 3000 euros. Please, help to me. My trip depends on it to you. I shall wait for your answer!!! Kiss you!!! Elena.
(I send her $6911, which was £2173.05, WU 108 148 1141) ELENA 22/11/2004
Hello my lovely Mikhail!!! With me today befall a bad situation. After this situation to me not want to live. I am simple in a hysterics. I do not know what to do. For me this huge misfortune. Today in the morning, I have gone to receive your money. When I have received your money I only needed to show money in embassy. I even about anything did not suspect. When I have left at the necessary stop from the bus, I have seen, that my purse is empty. At me have stolen all money. To me wait, that there was such not a good situation. Why this situation has taken place with me. I never shall forgive myself. I simply am not worthy you. In this situation I am similar to the silly woman. I can forgive myself never. Today all the day after this situation, I have stayed in police. On the account of this situation have got criminal case. To me have told, that the criminal watched me from bank. The police never will find a criminal. I hope, that you will forgive me sometime. I love you of the greater life. Please I really do not know what to do now. I want to be only with you. I have very bad mood and it is very a pity to me about happened. But your help is again necessary for me.. It is necessary for me these 3000 euros.. Please help to me. I understand That you have already helped me.. And not once.. And it is simply inconvenient for me to speak It to you again.. But I try not for myself.. I make it for US!!! In This time all will be good.. Because I spoke with police.. And they Promised to give me protection.. Tom I depart tomorrow.. And consequently still is Time what to receive the visa.. The Deadline tomorrow in the morning.. Otherwise I Simply I shall not have time.. I already have tickets to you.. And I can not exchange Them.. If I shall not depart to you.. That tickets will be gone.. And anybody to me not Will return for them of money.. But the most important at all it.. The most Important that To us again will come to wait... And I can not wait any more.. I so would want that We have met.. I would want that we were together.. We so long waited It.. I can not live without you.. I never spoke you about it.. But when I have got acquainted with you... That my heart was told me that by you Which that person I so long waited.. So long searched.. It is necessary for me There would be time what to understand it.. But now there is no sense of it to hide.. And Therefore I want to tell that I love you.. And I can not wait so Long.. Your help is very necessary for me.. Now all depends only From you.. Please help to me... Because we should make all What to be together.. All depends only on it.. I understand that it Very big money.. But really it costs more than our love???? I can not believe in it!!! Whether I do not know there is so much money at you.. I I can hope for it only.. But I hope that you can find Output.. And to help me.. More truly to us.. Because I know that our love It is strong as a stone.. I believe that we shall be together.. Because we like Each other.. I shall wait for your letter.. I wait for your letter. I need in you in this difficult time because I love you. Your love Elena.
(I sent her $4000, which was £2222.30, WU 51 55 58 97 24) ELENA 23/11/2004
Hi my favorite Mikhail!!! Thank huge for your letter and certainly the main thing for your necessary help to me. I have made all as you have told me in accuracy as you have written to me. I have received your money and have shown them. So everything is all right and tomorrow I take off to you my loved. I very much was afraid because of a yesterday's situation and did not want, that it once again did not happen with me, but all has passed well. Now we still have some hours up to our meeting and there will be we you. I any more do not have patience to see you. But I need to suffer some more hours and I shall see you, my love. For this day I am very tired. Now I shall go to sleep. I want that you have dreamed me this night. Up to a meeting at the airport mine lovely and expensive Michael. One thousand kisses to you!!! Elena loving you.
(On the 24th I went to Heathrow to meet her. I found that she was not on the flight) NATALIYA (using Elena's email address) 24/11/2004
Hi Mikhail... It is written to you by the best girlfriend Elena, Natalya. Today to us has acted the information from Moscow, that Elena today have attacked and have severely beaten. Now she lays in hospital. As it had documents to us have transferred about Elena. Now she lays in hospital without consciousness. We while nothing know about it. I knew about your relations and I simply have rights to inform about this tragedy. I think, that you should know it because you for Elena became very much the close person. As soon as to us the new information I to you will act shall inform. Natalya.
NATALIYA (using Elena's email address) 25/11/2004
Hello Mikhail... She was not registered in one Moscow hospital, to her rendered the first necessary medical aid. And her have sent to Perm as she did not have Moscow registration, medical policy and treatment in hospitals very expensive. Doctors have called and have warned parents, that Elena have sent in the Perm hospital and now we wait for her arrival. Natalya.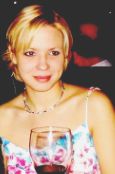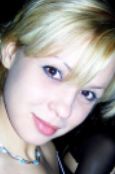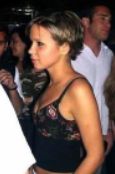 ---
After viewing information on your site, I found the pictures she had sent me of herself on your link http://www.womenrussia.com/blackpage309.htm#svetlana. It is the same scam artist, just a different name. I placed a personal add on verydating.com I was contacted by this woman, this was her first email to me I won't send the other emails, just enough to say that I got suspicious, and when I read information from your site, she fit the profile exactly. When (on your advice) I sent her another email from another account pretending to be someone else, she did say that she was still available and single. What really confirmed my suspicions is something that you do not mention to your readers, and you should. When someone sends an email from one of those "free email accounts" the email contains the IP of the sender. When I looked up the IP on the site http://www.geobytes.com/IpLocator.htm she was not in Tomsk as she had said, but was in Moscow. I hope this is enough information to have her blacklisted, and if you need more, please contact me. Thank you for your services, it probably saved me a lot of money. I will probably be purchasing services from you soon. Thanks... Ron
Letters:
Hello! My name is Irina. I like your profile and I think that I want to know you better. If you want to correspond with me too, my e-mail: irinpowercool@newmail.ru. If you send me an e-mail then I will send you my images and more about me. Please write me on my email. I shall wait for your letter. Sincerely your Irina.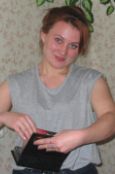 ---
Nataliya, Natalia Kazionova (Revda, Russia)
Hello! I am a 38 year old divorced white male living in the USA. This "scam" was from a Yahoo personal I posted on the internet. I didn't send any money to her but I decided to play along just to see if I could get more information out of her/him/it? Ok, the truth, I thought I was "James Bond" for about 24 hours but after the 2nd e-mail, I was on red alert! She failed to answer my questions in every e-mail. This one moves very fast, just 5 e-mails and she is in love with me and ready to jump on a plane for the price of $997.00? I can't find her pictures on any black list on the internet. Looks like new pictures with pre-written letters to me. I would like to thank Elena Petrova and her web-site for the truth about Russian women. I learned more from her web-site in 1 hour than I could in a lifetime. In the USA, my only exposure to these women was from movies and magazines. My experience has left me with a new impression about Russian women and maybe someday I can find one the right way. I'm still very curious about the woman in the pictures, she is a knockout! If anyone knows who she really is, please e-mail me. I have written to the proper authorities and I am waiting for a reply at this time. Thank you and be safe out there! Keith.
Letters:
1st e-mail. On 11/16/2004 04:47 am EST, "willing2_love" wrote:
Hi there, I like your ad and I'd like to get to know you better, so if you are interetsed in me, please write me to childdestiny@yandex.ru Looking forward to hear back from you soon. Cheers... PS Don't forget to attach a pic.
#2 11/18/04
Hello handsome man.How are you? I hope all is ok. My name is Nataliya. I am very glad to see your email in mail box. Sorry, it takes a lot of time to write you back,cause i dont have a computer at home. Sometime i use it in internet cafe. First of all i have to explain you that i am from Russia,and i live in Revda . Its very good city. Its not far from Ekaterinburg.Its the third city in our country after Moscow and St. Peterburg. And i have never been in USA.But i think its very good country with a good traditions. I hope you are not very sad that i am from Russia. My profile shows that i am from USA cause Its my first time, i have never done it before and maybe did something wrong, but i want to be honest with you thats why i am telling you where i am realy from. Ok. Now i will tell you a little about me. Today we have + 1C (temperature) and its not good.What about in your place? I desided to put my profile on Yahoo. And find someone from another country, because i am very lonely in Russia, and i could not find someone special for me there. And i know that many russians girls found their love in your country and i am also decided to do it. By the way my friend has found her husband on Yahoo, he is from Italy, and now they are very happy together and they are living in Rome. And i also want to be happy with someone spesial for me, and hwo will love me. And age doesnt matter for me at all, the main thing is love. I ve told my parents about my desision to write to you and they are supporting me, cause they worry about me and wants to see me happy. My parents wants to know you better please write all about you PLEASE. Some information about my parents, they are 65 and 70 years old and they dont work. And i have to care about our family and its very hard cause i dont earn much. Now some special information about me and what i like: - i am Christian - roses - my favorite color is blue - my favorite music is Usher - i like animals (all animals) - i like cooking very much (my favorite dish is spagetti,chiken ) - also i like read books (Bulgakov), Nabokov. - i like cars but i dont have it. - i like quiet places. - i like go to the cinema. - i dont have any brothers or sisters - i dont smoke, and drink - socialy - i dont have any tatoos or pircing. - I live with my parents. - I have a dog . His name REX Sorry for long letter i hope you are not tired yet.!!!! It was what i like, there are some things a dont like: - i dont like go to disco, cause there are a lot of people i hate it. - I dont like winter, cause its very cold in Russia. - i have high grade education i finished The Ural University, I am a teacher of Russian language. That is all for today, now its your turn to ask me a questions. Tell me what you like, and dont like, your favorite things,and evrething you want to tell me. I hope my letter is not boring for you, good buy for now i have to go home cause its late. If you write me back i will answer as soon as i can.
#3 11/21/04
Your friend from Russia. Hello my dear Keith How are you today? I am very glad to see your email. It makes my day. I am happy to read your emails. I see we have a lot of common thing and i like it very much. I think we becoming more closer to each other. Ive choose your profile cause i like you very much, when i read your profile i think you are very interesting person. And i think i am always looking for you. By the way i have something more to tell you about me. I didnt tell you that i like travel.I have been in Moscow,i ve been there some years ago with my friends. Also I have been in St.Pitersburg. Its about 2000 km from our city. It was wonderful to see good places. But unfortunatly i had no chance to visit any foring country, i think its very intresting to know about culture of other countries. Some more information about me: - i have blue eyes. - i am 5'6. - i am 55 kg. - my size (88-63-92)in cm. Also i would like to tell you that i work in a school in my town. I am a teacher. But i earn not much in our country. About 200 - 300 USD in your money per month. Its very little money. Now i would like to tell you about my last weekends. It was +3 C digrees ( this is a teperature in Celcius), and i with my frends went to the forest for a camping. And it was very funy. Do you like camp? By the way, I will be 27 years old soon. My birthday 17th of December. But its nothing special for me in this day, cause i will stay at home this day.I am very lonely in my birthday cause i dont have a man who love me. Now i am very sad that you are so far away from me, cause we couldnt be together on my birthday. I have a dream to have a family, to take care about my housband. Its all i want in my life, i just want to be happy.And its doesnt matter in what kind of country my future husband is living. I will be next to him, and i will find any job i can to help have a good style of life. Ok there are some more questions for you: - what did you do on weekend - what did you do for fun - what do you fill about such relationships as we can have. - would you like to have a children. Please answer this question, cause its very inportant for me. I will be waiting for your replay very much. Goodbay for now i have to go for a work. Yours,Nataliya. P.S XOXOXO Sorry if iam not answer all your question cause my English is not very good. Nataliya.
#4 11/26/04
Hello sweety!!! How are you today? I hope everething is ok. I am very happy to read all your letters for me. Your letters makes my day. And my parents also happy to see that we have correspondence. I have to tell you that you make my life full of happyness. And now i know there is somebody who are thinking about me and now i am not alone. Thank you for that. And i dont want to put my profile on yahoo again cause i dont want to see other emails, just want to have corespondence only with you. I dont know why but i like your profile at the first sight, i cant explain it, its difficult to explane for me. We have a cold weather today its about + 3C. Its time to go for a walk but you are so far away, and i dont like walk alone. That is why i am in internet cafe now and writing this massage. I dont know what else i can tell you about me i fill that you have already know all things about me. I have fillings that i know you very long time. By the way yesterday my father and i went to the cinema it was "Collateral". You should see it, cause its very good movie. As for me i want to hear your voice very much,but i dont have a phone at home and you cant call me but if you want you can give me your number and i will try to find a way to call you as soon as i can, it will be great, but i dont know how it will be cause i dont speak english very good . Here is my ICQ 349-418-782 (its like a massenger, you have to load it from internet ICQ LITE or ICQ pro) if you want to talk to me online. You know , when i stay alone evening i am thinking about our first meeting, how it can be, i imagine when you see me in the airport and give me flowers take my hand and kiss me and we go to your home to celebrate my birthday. It will be the best gift on my birthday in the world.Or you can visit me and we will celebrate it here alone, only you and me.I am thinking about it all the time. Did you imagine it or not?. What do think about it? By the way what is the closest airport to your place? Mine is Koltsovo in Ekaterinburg about 2 hours min from my home. I cant stop writing this letter cause i like it very much, but i have to do some housework and need to go. I hope you are thinking of me cause i am thinking of you and sending a pictures for you i hope if you see it you will think about me. I hope you like them. Ok i wish you good day!!! Kisses for you!!! From Nataliya with love!!! Russia, Revda, Lenin street 12-34.
#5 11/27/04
Hello my love!!! How are you today? I am so happy to read your emails. Sorry for late responding. I think ilove you so much you are very hansome man and i always dream about you. I told all about our relationships to my parents and they are very happy to see how i becoming more happy then was before you. I dont know what else i can tell you but my mind full of words of love and nothing else. Every day i hope that all its real and you are not just my imagination. My parents say you hello. I have some present for you from my parents. I cant wait our meeting and think about you every day. What about you ??? You are the man i am looking for. I was in travel agency to find out how i can get to fly to you. I hope we can make it, and i gave your email to travel agent and he promised me to send you all information about my trip. But there is one thing if we want to celebrate my birthday with you in your place , you should tell me will you help me or not, cause they will sale that cheap tickets and if we meet later it will cost much more for us and then later as they say it will be much more difficult to get tourist visa witch is valid during 3 month i dont know why but they told me that. Think about it cause i cant afford it,cause i earn only 200 USD here , but you shouldnt worry i will give it back to you your money when we meet, cause i will work in some school and can earn some money for you. I am sorry to tell that but iam realy want to be with you. I dont know what else i can tell, you know everithing about me. Of course if i could i will ask all my friends to lend me some but i dont have any friends who can do it for me , please understand it, soory if it make you sad. I hope you will understand me right. I can speak with all day and night but its better to speak face to face that we can know each other better. Dont you think so. If you want i can fly to you only for a week and we will see what happend or i can stay with you forever, all in your hands. Ok now i give you a lot of kisses from me, and i give you my heart, and i belive in my dreams to be with you soon. Yours Nataliya Kazionova Love you so much. Want to touch you and kiss you.!!! bye for now. PS I will be waiting for your replay. Russia, Revda, Lenin street 12-34.
#6 11/27/04 (from travel agency)
Dear Sir! Due to the request of Natalia Kazionova we send you the information about the tour from Revda, Russia to the USA. Foreign passport - 80 USD. Tourist visa for a month , one entry- 100 USD. We can offer the next flight on 9 December: We can't provide you with the information about the exact time Natalia arrives to you, we will have that information as soon as we receive full payments and start arranging the trip. If this time is ok for You and Miss Kazionova, you should make balance payment sooner. Roundtrip tickets with the registration of all the documents for Natalia's flight costs 997USD Since we have season discounts now the price for the trip 997USD is valid till 28 November.
Quantity Descriprion Unit Price Amount
1 Visa 100USD 100USD
1 Passport 80USD 80USD
1 Round ticket 770USD 770USD
Total:950 USD. We arrange all necessary documents and tickets in 10-14 days after receiving the full payment for the trip. PAYMENT INFO: Our firm is legally registered as private businessman We accept payments from our foreign clients in USD via bank systems WesternUnion or MoneyGramm on the name of the Director of our company-Revda, Russia. It is the safest and fastest way to transfer money. Will you please send the Information about the transfer ( your full name and MTCN) to our e-mail and our agency will receive funds on the next day after transfer. Payment memo: ORDER NOW. You can also transfer the funds for the trip of Miss Kazionova to our bank account and we shall receive the funds in 3-4 working days. To be paid by Bank Wire.Bank of receiver: Ekaterinburg .Address of bank: Ekaterinburg , Russia .SWIFT: .Corresponding bank: California, New York, USA. SWIFT of corresponding bank:. Account of corresponding bank:. Account of receiver: . Receiver: "MAKAROV". Payment memo: Payment for Invoice №. To get any other information you may contact us by e-mail. It is cheaper for you and comfortable for us, we will reply in 2-3 hours after receiveing your letter in working time or by phone. We respect our clients. Respectfully yours..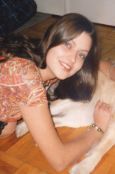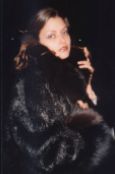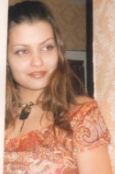 ---
Yana Kantonistova (Cheboksary, Russia)
I am divorced male 47 living in Tbilisi, Republic of Georgia. I received the first letter below from Yana Kantonistova at Yahoo Personals and continued correspondence with her until yesterday, when I found this site and the blacklist on Roses.ru, Both sites list Yana as a scammer. The photos posted in the report from Dick, Page 283 were also received by me. I have posted additional photos that she sent to me. I also note possible similarity in photos to Tatsiana/Tani Raitsava (Belarus). I do have to be very clear that in the two and one half months that Yana and I corresponded, she never asked me for money, nor were there specific discussions about visas, passports etc. No visas are required ahead of time for Russians to come here. I had offered to pay for a plane ticket to come at end of January, and would have continued that planning if I had not found this web site. Her email is Yana_beautiful@list.ru. Excerpts from letters 10/5/04 to 10/11/04. In the letter I want to tell to you about myself more in detail. As I already also wrote to you I was not behind the husband and I have no children. So has developed, that I have not met that worthy man, who would be with me a line. Certainly I had dialogue with the different men, but in anybody from them I was not sure, you probably are surprised, you see to me 30 years and I could not find to myself the good husband, but it is valid so. In the life had only once serious attitudes with the man, we should get married, but at the latest moment he has thrown me, then to me there were 26 years, now I know, that our attitudes after behind courage could not proceed long. I have become isolated in myself and some time practically did not communicate with the men, it was terrible to me to begin what or the attitudes with another by the man many wanted to meet me, but I any more did not trust whom, I think you understand me, it was very difficult. I do not pity about anything! At present I search for first and last love. Next letter was word for word identical to the first letter shown by Dick, Report pg 283, EXCEPT no discussion of passport and visa. 11/12/04. Answer to request for telephone number 11/9/04. I also already thought concerning our conversation on the phone, I am impatient to hear your careful, tender vote. But unfortunately how I already wrote I have no the telephone, I could give the office number, but to us have forbidden to use a telephone line in the personal purposes, also it is very not convenient to me to ask at Nastya, because I use her computer and I do not want to deliver what or not convenience to her and her family, I hope you understand? Word for word received same letter as second one posted by Dick, Report pg 283. 11/21/04. Word for word received same letter as third one posted by Dick, Report pg 283. 11/22/04 EXCEPT no request for money. Next day in new email declared her love for me. 11/23/04. 11/24/04 Three emails back and forth. I wrote back to her with no return declarations, but I did suggest she come visit. I never told her I live in USA. I live in Tbilisi, Republic of Georgia. She knew that. Her response excerpted: I also would like to meet you. And I have girlfriend Galina which works in Moscow in the American Embassy, if you want I shall contact to her and to find out from her than she can help for our meeting. I replied: I am not sure how Galina can help for Georgia, but I am happy that you have this friend. I examined on Internet and I see that you would have airplane from Cheboksary to Moscow, and then Moscow to Tbilisi. It is not even so far to fly! I think also there might be airplanes from Cheboksary to Baku and Baku to Tbilisi. I will find some definite information and send it to you. To enter Georgia, Russians can obtain visa when arriving at airport here. Last Letter Before I Found Scam. 11/26/04 Another signature type ending to watch for: To me would like to finish this letter by perfect words, which I have thought up, when wrote to you this letter: Any love is true on, if only only she was in heart, instead of in a head............. MY FINAL NOTE TO HER, WITH INFO ON HER SCAMMING - NO REPLY. It was sad for me to find this on the Internet. If you want to tell me about why this is wrong, please do. If you do not wish to try to explain, I will expect no answer. Many thanks to those who take the time to post reports.
Letters:
Yana First Letter 09/14/04
Hello my new friend! My name is Yana. I looked yours profile on a site of acquaintances Yahoo Personals, you have liked me, in you there is that that especial that is not present in other men, I have decided to write to you for the serious attitudes and if our attitudes will be love I would like to arrive in USA for meeting with you and further in to go in a marriage. I was born in Russia, in 1974 , in the city Cheboksary on February 10, and at present I live in the native city. My age is 30 years. My growth of 169 centimeters, my weight of 59 kgs. The marital status -is a single. the zodiac is Aquarius. My hair is chestnut colour,my natural colour is darkly fair-haired. My eyes of grey-light-blue colour. My friend, is possible when or you were married, but at present search for the woman for the serious attitudes. If you have children from a marriage, I think that I shall love to care of them as about native children. To me would like, that in our attitudes there was no deceit. We should be honour the friend before the friend, it is possible you already write to other women, but I at once want to tell you, you the unique man, to which I have decided to write the letter to you, because on my sight you the man, which I search. I want that in our attitudes there were sincere feelings. At heart I impressionable,sensitive, sympathizing, with sense of humour and vigorous girl. I have no harmful habits,I do not drink and I do not smoke, I do not accept drugs. But I shall not be against if you smoke or drink, on holidays slightly. I have decided to continue the life with the foreigner,because the majority of the Russian men concern very bad to the wives, they only drink alcoholic drinks, look the TV set, do not work and at all do not appreciate female beauty, are not close also very rough in the attitudes, I would not like to have such husband. To me would like, that we have learned each other better in our letters and I hope certainly hope when be on our speed meeting. I shall send you the photo in the following letter, also send to me the photo, if that is possible some photos. I shall try to answer all your questions, that interests you. I speak on slightly english, also I use the program of the interpreter, I think it will help to write the letters to you. With impatience I will wait from you of the answer. Write the letters on my e-mail:Yana_beautiful@list.ru.
Second Letter and Photo 10/02/04
Hello my new friend Nick! I am glad, that you have answered my letter to you. It is very pleasant to me to receive from you news. I for the first time in the life of a beginning to write to whom that of the letter. You certainly ask me,why I have decided to correspond with the man from other state? I the very sociable man, I have no a plenty of the friends, I would like to find the friend and even more from other state, and me would very much like to support the our friendly attitudes. You likely with me will be agree. I do not hope on our what that the serious attitudes, but I think, that the time will show. In the first letter to you to mewould like to tell to you about my life. As I already wrote to you to me 30 years. At present I work as the tutor in children's establishment. I bring up children in the age of from 3 till 7 years. I prepare children to school, and to their further future life. You, certainly will have set of questions in relation to my work, but me would like to tell to you about all more in detail in following my letters. My formation maximum. I have finished Cheboksarsky pedagogical institute. I think. That I have a good trade. More in detail I shall tell about the work in the following letters. I think, that certainly at you the plenty of questions will appear concerning me, but I shall ask you, that you were patient, in the our attitudes. I as hope, that we with you necessarily shall find general language, because I very much would like it. I shall try to tell to you in the letters about everything, that you would like to hear from me, but also me would like to learn about you maximal. Please, write in the letters on all. For me it is very surprising to support connection with the man from other state. In the letters I to you shall try to answer all your questions. To me would like you to ask in the our attitudes, what they would not be, about trust and understanding. I assure you in that. That I with you I shall be honour, and me would like you to ask, that you never deceived me. If to you will hardly you to me can tell about all your problems, which disturb you. At present to me much would be to you to be told, I promise you, that I shall write to you necessarily about the city, about the trade, and friends, family, and much other about what you would want to know about me. I hope. That it will be pleasant to you to receive from me the letters. I very much would like, that you wrote to me as it is possible frequently. In this letter I shall send you necessarily photo, I think, that it is pleasant to you. Please if you can, on the answer to my letter send to me the photo. At present I have no a plenty of photos, but I am necessary on I try to make a plenty of photos. Excuse, please, me for my English language, I know it not so well. But not looking on it I can talk in English, and write to you the letters. I when wrote to you this letter I did not use the interpreter, but for me there is a plenty of which words I understand, and I on the computer have interpreter, and I hope, that you will not be against I shall use sometimes interpreter, when I shall write to you the letters. As I shall study in the English language, when I shall read your letters. I shall finish the letter to you, In this letter I send you the photo. I hope to receive from you news again. I shall wait from you of the speed letter. Your Russian friend Yana.
Excerpts from letters 10/5/04 to 10/11/04.
About my character: At heart optimist, quiet, sociable, kind, tender. In general my character I think soft.I appreciate in the man kindness, aspiration and honesty. I love classical music,, theatre, cinema, sports, flowers (tulips), ice-cream. Also very much, very much I love to prepare! Favourite season - spring . You like this season? Favourite colour - red. Enthusiasmes reading of the books, navigation, I collect ancient coins, also in free time I love to knit. I have the best girlfriend, her call Nastya, we are familiar with her from school. Unfortunately I have no a house of the own computer, I write you from the girlfriend Nastya, also I shall write to you in free time at work. To my brother Sasha 26 years, he works the driver of the lorry, he very much frequently on a trip, he delivers various cargoes I practically I do not see him, he is constant in departures. Sasha the very good man, we very much are friends and we give each other advice. From childhood he protected me from the boys, which offended me. He has favourite girl, they meet 5 years and want enter a marriage and to create family, but at present it is impossible, because Sasha works. My home address: Russia, Chuvash Republic, city Cheboksary, street Bashmachnikova, house 29, apartment 3. postal indeces: 428014. Yana, Kantonistova it is my surname.
Word for word received same letter as third one posted by Dick, Report pg 283. 11/22/04 EXCEPT no request for money. Poem is worth posting again as it is a signature piece for her:
These verses, which I have composed yesterday at night for you: I think of that, As the rivers will penetrate into the seas. And in drops of dew which is flowing down in a palm I see, As slowly beams, merge in transparent dawn, Also I think that we live 2 thousand years, You to me will touch in dream, As breath of stars in silence. I feel gentle your light, Even through 2 thousand years. I think of that, As the sky will penetrate into me. And where that far I see being reflected you, Tell me that that aloud, you never can tell, I again shall depart, and you one will stay to wait. You to me will touch in dream, As breath of stars in silence. I feel gentle your light, Even through 2 thousand years. Put me on a wind Also close on an instant of an eye, Having overlooked the doubts I shall tell to you about love. I think that the stars are not able to hide, That they feel, about that all night to me will whisper. You think of me, And I shall read in the sky the answer. When it will fly, let even through thousand years....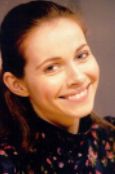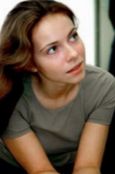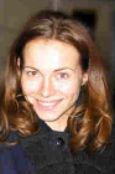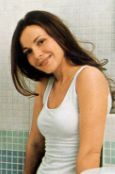 ---
To send your own story, please click here
Click here to support Black List
READ ALSO: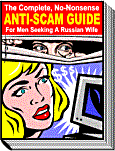 Met a Russian woman over the Internet?
Thinking about finding a Russian wife?
Russian woman wrote to you? Don't move any further until you read The Complete, No-Nonsense ANTI-SCAM GUIDE For Men Seeking A Russian Wife. Too many men were caught up in a scam and lost great deal of money - want to be one of them? Ensure your safety and peace of mind - read the ANTI-SCAM GUIDE.




Scam-free search - GUARANTEED! - Looking for somebody truly special but have had it with scammers and scam agencies? Let professionals to do the job for you.

The Universal Crib On Finding A Russian Wife - the most compressed, step-by-step guidance on finding, courting and marrying a Russian woman.
Dating Scams - The real picture of international introduction industry
Reliable Dating Services - where to look for a Russian wife
The shocking truth about Russian Brides - E-book by Marina Smiley. Find out things about Russian brides that marriage agencies will never tell you.
Why Russian Women? - If you decided to find yourself a Russian wife, you would be inundated with questions of the type "Why Russian Women?" from everybody you cared to share your idea with. Surprisingly, every Russian woman you are writing to will ask the same question: "Why do you want to find a wife in Russia?" After a while, you might start questioning your own sanity in doing the thing which everybody, including your dates in this Internet rendezvous, consider strange enough to request explanations. Here you will find some ready-to-use answers for your family, friends and Russian women you are writing to.
Cheap Russian Translations - Russian-English/English-Russian translation: fast and comprehensive. You are not sure she understands what you mean? Translate your letter to Russian! Reasonable rates and highest quality.
---

JUST RELEASED! New E-book by Elena Petrova:
"How To Find And Marry A Girl Like Me"
Comment from the reader:
"This may well turn out to be the best purchase I have made... I hope not too many of my competitors find this book!"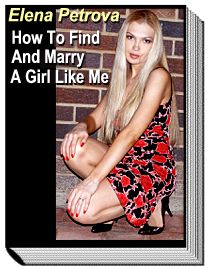 Discover how to find, court and finally marry a beautiful Russian woman!
This is the only book written by a beautiful Russian woman married to a western man - for more than 5 years! - and who is also the owner of a highly successful Internet dating agency.
Find out once and forever what Russian women are really looking for, why they are looking for it and how you can give them exactly what they want!
Get responses on your letters to beautiful Russian women - 9 out of 10, GUARANTEED!
With "How To Find And Marry A Girl Like Me" you'll learn knock-out techniques that will instantly boost your success rate in dating Russian women - online and in real life. You will have more beautiful girls that want to be with you than you can handle!
And not just ordinary girls! They will be beautiful, intelligent, but most of all - honest and sincere! You will be the one to take your pick!
STOP wasting your time and money in search for a Russian wife... Get it done - painlessly, easily, and certainly! Moreover, have lots of fun along the way!
Yes, you too can marry a girl like the one on the picture... Click here!
---
New e-book by Marina Smiley (the author of famous "The shocking truth about Russian brides"):

"Sex and Love With Russian Women"

Discover where so many guys fall short when visit their girlfriends in Russia;
Learn how you can dramatically improve your success with Russian women and win when others fail.
Most intimate questions answered by a Russian woman - Medical Doctor.
---
Comments, suggestions? We want to hear from you!
Click here to Contact us
Seek a reliable Russian Dating Agency? Why not check www.elenasmodels.com - RECOMMENDED
---