---
Hello, I'm a single, white 37 year old computer professional from the US. I received a letter from this scammer on Lovefinity.com. What she said in her profile didn't match her letters. She never asked for money but while looking at your scammer site I ran across her picture. Also her email address, millenium555@mail.ru, shows up at http://agencyscams.com/Emails.htm. Thanks for maintaining this site it saves alot of time. PROFILE: On www.Lovefinity.com, irshka321. Gender and Interest: Woman, seeking Man. Date of Birth: 12-14-1972. Country: Russian Federation. State/Province: Rjazan. City: Kasimov. Detailed Info Relationship expectation: Serious relationship that may lead to marriage. Distance willing to travel: Love can conquer all distances. Body height: 173 cm - 5'8 ft. Income per year: I'd rather not say. Body weight: 119 lb - 54 kg. Religion:Christian. Eye color: Brown. Ethnicity: Caucasian/White. Hair color: Brown. Relationship status: Never married. Level of Education: Bachelors Degree. Have children:No. Current job: Sales. Smoking behavior: Don't smoke. Essay: The sociable interlocutor from Russia! Shall be glad to get acquainted with the good person with serious intentions. Mine e-mail: millenium555@list.ru. Click here to see my optional profile (turnons, turnoffs, hobbies, etc. )
Letters:
Letter #1
From: irshka321. To: Oceanwaves Subject: Hello my name is Irina!!! Hello my name is Irina. Unfortunately it is very difficult for me to write this letter as I for the first time have addressed to acquaintance on the Internet. For the first time I have heard about it from familiar and, after a while I have decided to try itself to write the letter on private announcements in the Internet. So it has turned out, that in the life I did not manage to find the close person for myself and now I have decided to try to get acquainted with the foreigner, in hope to find person for soul. I search for long and strong attitudes with the person who could become for me a support for the further years of life. I want to tell about myself slightly. To me 31 year, I live in city Kazan, in the central part of Russia. On profession I the economist also i have higher education. I live in an apartment with the parents. Before I never was married and had no children. I have the senior sister, but she for a long time is married and lives separately with the family. I always tried to support myself in the form and one of my hobbies - shaping. My growth 168 cm, my weight 53 kg. As I very much love a nature and animals. In the summer we frequently leave with the family for city to have a rest on a nature. In the winter I like to be rolled on skates and in general I love movement lifestyle. At leisure I like to listen to music, basically classical. In life I very cheerful and sociable person. I shall be glad to acquaintance to you and if you were interested with my letter, you may write to me on my personal e-mail: millenium555@mail.ru. As it will be pleasant for me to send you the photo. I shall wait your letter my new friend and I wish you all good! Irina from Russia.
2nd Letter:
Hello my new friend XXXX. You would know how many pleasures to me have brought that you have answered me! Now I understand, that people in your country really responsible ! Today I came into computer club and have scanned some the images and with this letter I send them to you, I hope, that I to you like. I directly would like to learn more about you to learn your interests as you live as you work. I am very glad to have such friend, as you. I in life very cheerful person and at me very responsible work as I already spoke, I work to economist and I not in what a case should not make a mistake, both in work and in life I not less responsible person, I think, that the person should concerns to associates as wants that to it concerned. In my life was a lot of pleasure, but besides it is pleasure always stood on a number with more sad events. I never was for the husband and I have no children, but I very much would like them to have, but from the person with whom our love would be mutual and that the child anything did not require. The main features of human character I think Sincerity, kindness, politeness and as I think, that the person it is necessary should be the respectable citizen with love to the country. I very much frequently see young pairs, I see as they are happy, I sincerely am glad for them, but thus I remain itself the person whom not loved At me when that was one friend, but it is little bit sad history, I was possible shall tell to you about it little bit later. I as like to be on a nature, there I feel quieter. As other my hobby is domestic animals. On it I also shall finish the letter to you, and with impatience I shall look forward to hearing. mailto:millenium555@mail.ru
Letter #3
My friend XXXX I am again glad to you to tell Hello Our correspondence Seems has become stronger also we became already more close people! I am very glad to receive your letters when I come in the Internet of cafe and I receive your letter, at me at once am cheered up, so it is pleasant for me to receive from you letters, I hope, that our correspondence will be strengthened also we shall not overlook the friend about the friend! With the letter I send you the one more image, I hope it to you it is pleasant. You like my images? My girlfriends constantly ask me about you, to them interestingly what habits at you what you, I answer them, that I already for a long time did not communicate with such person as you, I really very much like your letters, I understand, that you that person on which are possible to rely! By the way, it is fast at me birthday, I was born December, 14, 1972 and I a meeting the 32 birthday. Tell to me as your affairs as you will spend the day, it would be very interesting to me to learn about you more... Unfortunately I on it finish the letter. With the big impatience I shall look forward to hearing from you! Have good day! Good luck! Your friend Irina. mailto:millenium555@mail.ru
Letter #4:
My great friend XXXX. Thanks for a new remarkable photo. Again I receive from you the letter and I am very glad to this event! I hope, that to you about what I write is clear. You know, for the small period of correspondence with you and have already understood, that to you have become attached, without your letter at me day any not such but as I receive from you the answer at once my life is filled with pleasure. And you attachment to me? I think what yes if it so that it is healthy! I shall give you my home address so we can correspond letters by usual mail, but nevertheless it is not so convenient, as it seems to me, in the first letters will go very long, and there is an every prospect, that the letter will be stolen, at us in Russia of it it is possible to expect... From many steal letters simply from there is nothing to do , but nevertheless I shall give you the address: Russia. Kazan 443001. street Stroiteley 43 flat 25. Egorova Irina. But it seems to me, that all is easier to communicate through the Internet, in general I think, that the Internet this big achievement as people from two different ends of a planet may communicate with each other freely that I have got acquainted with such person as you already because of it only I shall tell to the Internet many thanks! Much to our regret I do not have phone, in Russia it is the whole problem, not enough at whom in Russia there is a phone of a house so we might speak by the phone, but it is possible if such opportunity I necessarily shall call you will be presented me. You Believe, when I sit at work, I constantly think of you, I wait for that moment when I after work shall go to the Internet of cafe and I shall find out the letter from you, it does a pleasure me huge pleasure. With this letter I send my image. Whether my images like you, only is fair? Unfortunately my time in the Internet of cafe comes to an end. Write to me necessarily! I shall wait! Your friend Irina.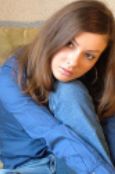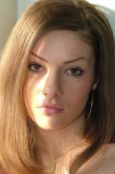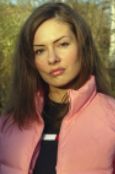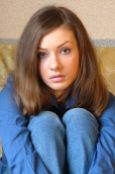 ---
Irina Fazlieva (Kazan, Russia)
Hi, I am a 41 year old single divorced man from The United States that was contacted by Irina Fazlieva thorugh matchmaker.com quite some time ago. I believe that it was March of 2004. It was the first time that I had received an email from a foreign country so I was very interested in getting acquainted with this person. Through months of emails I thought that we had become very good friends. We started talking about how nice it would be to meet in person. Thats when the requests for money started. I was skeptical about the situation but all of her emails seemed sincere. Stories about her loosing her parents in an auto accident and that she had really no one or no reason to stay in Russia really made me think that she was for real. I wish that I would have known about this website. I must say that I sent her several Western Union wires for a sum of money that I am embarassed to disclose. We had gotten to the point were she was going to Moscow to pick up her final papers and passport and to wait for her flight. She had to stay a couple of extra days because of a problem with her papers so she emailed me for more money to stay the extra 2 days. I had sent her money and she did not pick it up right away as she had done in the past. I knew this because I always used the Western Union Order Status when I sent her money. Her answer was that Western Union was not open on the weekend. This is when I finally caught on. Western Union is always open at the Airport. So I emailed Western Union and found the site that she pick the money up from was Yoshkar Ola Russia which was 400 miles from Moscow. I found this out by doing a search on the internet for Yoshkar Ola just to see if maybe it was were the airport was and thats when I found out that it was not were near Moscow and I also found your website. After scrolling through your black list I came across her picture 3 times under different names (Kristina Fedatove, Irina Shirshova and Tatyana Levfina). This made me sick to my stomach. Her email address was pypsik555@land.ru. I have attached the pictures that she sent me. There are a few that I am not sending as they were quite naked. Hopefully you can post this information so that others do not get burnt like I have. Darrell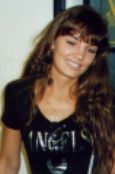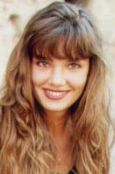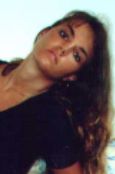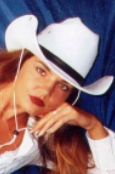 ---
Kruchinina Anna Ivanovna (Angarsk, Russia)
I am a single father of 2, white American, 43 years old, graduate student. A woman named Anna contacted me recently thru webdate.com. After a small number of emails was supposedly madly in Love with me. Even though I told her that I could not met her anytime soon she (made up) a story that she just had to see me and had spent all of her money on a visa and a train ticket to Moscow and that she needed $725 more to make the trip or she would lose all her money that she put into seeing me. I looked up her full name, which she gave me to receive the funds, and the word "scam". This search brought up an entry at the "Dating Scam a.k.a. Russian Scam Blacklist." Site (http://www.flowers-to-russia.com/shop/blacklist.shtml) because someone had tried to send her flowers but her address was bogus. Her first email to me proclaimed that I was the first man she had ever contacted on the internet. Her last email was of a Russian visa with her picture on it, I'm certain a bogus one. Her email was: beautylady@moemail.net . The postal address she gave me was: Postal address: Irkutsk area, city Angarsk, street Green 8/12. I never sent any money. Her emails never seemed to be in response to questions I asked her. She just kept saying how much she loved me, which didn't make a lot of sense. Ralph
Letters:
Her Initial letter:
Hi. It's my first time when I write to someone via internet. I found your profile in the internet, I liked it and want to know you better. I am interested in this. What you think? If you want to learn more about me too, I will be very glad. Here is e-mail address for you: beautylady@moemail.net I hope I will see your message soon. My name is Anna. Bye.
Letter with money request:
Hi my love Ralph! Today is not warm here again, and I'm thinking of you Ralph. It was a great day when I received the first letter from you. I thank the God and I know that I've found the man whose name is Ralph and I love you! Today I've found out up to the end all about opportunities come to you. I am pleased with an opportunity to meet you soon, and I want it very much. I think you want it too! Your letters were the ray of light in my life. As you know I was not very much interested in moving to other country but I'll do it because I've found my love and it's you Ralph!!! Today after my work I've gone to visas firm and they've told me that my visa is ready now! I was very glad because it was so fast! I've asked them to scan it and I send it to you today because I think it's the great news not only for me but for you also! But the firm makes not visas only, it reserves tickets also. I've decided to use their service again because they have a great reputation and respect in our city. They've told me that the roundtrip flight to Dallas (DFV) cost 986 united states dollars. It was too expensive for me and I've asked them to find the cheapest variant. And they've offered. It would be on the 24 november and cost 865 usd. I was wondered if it was possible to reserve a ticket and to pay for it a part of the money this time and the other part later because other people can buy the cheap ticket and I'm not. But they've refused and I was in despair! I've asked them to help me so long time that tears have come to my eyes! And they've agreed! I've wasted all my money, but it wasn't enough. So I've gone to pawnshop and pawned silver and gold jewelry which I had. I've got $110 and that was enough for an initial payment. I have paid $140 today for it and it was my last money. I need ticket now Ralph because I've prepared documents and the visa. I've asked about a ticket and I have information. If I'll buy the ticket from the company where I've payed for document visa it will be cost not much. If I'll buy the ticket and visa both it will be cost more cheaper than I can buy it in the other place. So I had the money for a visa and I've payed for it already and I have it! Everything is alright and I must pay now for a ticket. I don't have much money now. It is very difficult for me to tell you about it! But I've done everything I can. I've paid for a visa more than three hundreds of dollars. I have bought the ticket on the train to Moscow. I've paid a part of the ticket. But this money is not enough. I don't want to burden you. I want to reach you with my own money but unfortunately I have failed. Now I have to pay the remaining part. It is only 725 dollars. I must pay this money before 22 november, otherwise I will lose my money. If you love me, if you trust me and if you want to see me soon, please send the money for the ticket as soon as possible! I will be sure in meeting with you if I will have the ticket to you Ralph! And I don't want that they'll sell the cheap ticket to other people. I understand that it is a difficult decision for you, but we must trust each other. Any union without trust is impossible if it is a union of a wife and a husband or a union of a boy-friend and a girl-friend or a union of business partners! I don't want to be hypocritical! That's why I want to tell you following: I do not think that you would like to give the love to the woman who you don't trust, so as I am. It's a first check for us. And much depends upon it, may be everything. We must trust each other! That's why I was the first who made first step. Step to you. I confused that money plays a great role in a meeting of two people who love each other. So I need 725 dollars for the ticket, because I have some money and I've counted all. It's the best way to buy the ticket because it's cheaper if we will buy the ticket separately. I want to be with you Ralph all my heart and I do all for it, you see! So I need your help and we'll be together!!!! You must always remember that I love you and trust you. Maybe it's our future and I see that our future will be very wonderful. We'll be together very soon, I must buy the ticket and I will be yours and you will be mine!!!!!! I LOVE YOU VERY MUCH, PLEASE DON'T FORGET IT!!!!!!!!! Of course if you don't want you can not help me. It is bad but not fatal. I will lose my money. IT WILL BE TOO BAD... I speak so because I am in despair and confusion. Now, when we are divided only with one step, I am afraid. I am afraid that you will not help, and all my diligence will be gone. I love you and I want to be with you and the word of honour, your help is necessary for me. I have not calculated my forces. But together we are much stronger. It is much easier to go through difficulties and barriers together. I want to present you all my infinite love and fidelity. I did not want to ask you. I thought, that I can make all itself. The loneliness has made me strong. I have got used to live without the help, and to rely only on myself. I very seldom address to somebody for the help, but now I ask you to help me. I have made a step forward. Make also you a step towards to me. I hope that has not offended you. I love you and I trust you. I know, that you will not throw me now when there is only one step.Tell me Ralph, can you help me? If you have an opportunity please help me. I wonder how it is possible to do. I've asked my friends about helping me and they said that have not it at the present moment. I've asked the advice of my girlfriends Masha and Galina and they've said that maybe you Ralph can help me because you love me. I've asked them how he can help me, because he is far from me. They've said that Ralph can send the money through company which make this service. I've asked about it in the bank and I know now that reliable and fast company exists which makes remittances in the world and it's called money gram. I has remember that I saw advertising this company on tv. I've taken a directory book and found the address of it. It's not far from me. I've gone there and I've asked them about a service. They've said that a sender must go to the money gram branch, give them information: the name and last name of a receiver, a country where he makes a transfer and they give him the eight digits secret code to a sender. The receiver must know eight digits for a receiving money. They say that the branches of it must be everywhere all over the world. I have found out about there is an International Money Gram (by the way, they have a website, called www.moneygram.com). You can send me money using money gram according following data: Russia, INTERNAZYONALNY TORGOVY BANK. 15 29 DISTRICT ANGARSK, 665835 (395) 1564004. For: Kruchinina Anna Ivanovna. We have branch of this bank here and I will pick up your transfer quickly. Don't worry. Don't forget you have to send it to this address I wrote you. I must tell them your full name, full address, exact amount and some confidential numbers (Money Transfer Control Number) which will be given to you, I love you very much! I think about you Ralph all the time! I think about a sense of money, and I'm very sad if these papers can prevent people to meet each other. In most cases the money play a main role in the life but it's not right! I'm sure. And the quantity of money was, is and will not important to me. I have always not aspired to the material enrichment and don't search specially for rich man! I appreciate human qualities and relations and I love you Ralph!!! I love you with all my heart, I want to be with you now... I want to be with you forever! If it's mutually we will be very happy in our life! I think you love me too and we will meet very soon. You are my love Ralph. My heart is yours. I'm waiting good news from you, I hope everything will be all right and we will be together soon. Every day I think about our meeting, and I think it's real, we must use this chance of destiny. I LOVE YOU!!!!!!!! Forever yours Anna. P.S. By the way I found out about western union here. We have it here too. You may find out about it in westernunion.com. I received this information In bank. If you want you can use it. Here is information for you. address of wesernunion branch: BAIKALROSBANK LENINA, 30 ANGARSK , 665830 (395) 1526188. For: Kruchinina Anna Ivanovna. Please use one of ways(moneygram or westernunion) to help me and we will be together soon. I think there are the best ways. Please help us to meet and we will be together soon. I can't wait to meet you in person and can't wait to hold you in my arms.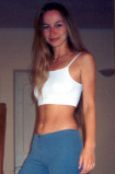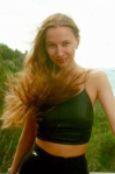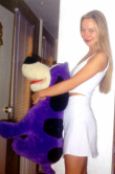 ---
Nadezhda Pirogova (Samara, Russia)
My yahoo account has pretty much become useless except for the bombardment I'm getting from Russian girls contacting me for money. Nadezhda is a fast mover. She started emailing back in the first part of November and was ready to leave everything and marry me in a couple of weeks. She doesn't read much that you write. Not very skilled with English and not a very imaginative scammer. She sent me the same pictures she sent some other guy (who she also could not live without) that I saw on this site only a few days before. Be careful out there.
Letters:
Nov 12
Hello,new Friend!!! Excuse me that long time I did not answer your letters. I am very grateful to you, that you have answered my letter. It - my first experience of acquaintance in the Internet and my English language, which it not so good because I was never employed in it especially. I have studied the English language in school,and then in institute. But I hope, that I was easy enough for understanding to speak with each other. I spoke you about me directly already a little, now I want to tell little bit more. I not so well remember, it has written in the past to you the letter, I therefore was possible will be repeated a little. To me of 27 years, my birthday on October, 18. My growth of 167 sm and my weight of 52 kg. I already spoke you, what I from Russia? I have been given birth also dews in the city of Samara, now I live also in Samara, is on river Volga on distance!!!!!!!! Km from Mos?ow. I have higher education, I have been trained at university on economic a speciality in area of fine business. Now I work in the trainer on aerobics, for me group of children till 14 years in local sports club, which caused "Antey". My work is very pleasant to me because I it help me to support the good physical form and to be always very harmonious. Constant dialogue with children inspires my life. But all the same I very much would like to influence a speciality in which I have been trained at university. But I cannot find work as my speciality because in us in Russia the economy and our laws still very awfully move ahead, do do not allow to develop to fine business. I also want to inform you, that I have no any house of a personal computer and to write to you the letter to me, it is necessary enter the Internet - cafe. Therefore, please, not to be overturned very urgently when I shall be late or missed to write to you the answer. I have many friends, and I always quickly find the general language with any people. Therefore I think, that we shall not have anybody difficulty with the further dialogue and we become good friends. On it I shall finish my letter, I shall expect yours after the letter.Nadezhda.
Nov 13
Hello my friend!!! I am very pleased, that you have again answered my letter, it - very much Very pleasant, now I accept participation, that our attitudes(relations) will be prolonged More probably during long time. I hope, that I also shall be pleasant To you, as you to me. I live with parents in a small apartment in Territory of city, I am very similar to our house, here - always Silent And silent, here always a clean court yard which is full small Children who play also lives, are pleased, it is very pleasant for me To look at them, actually I when it there was a same little girl. To you, it is probably interesting, why I Have decided to get acquainted with you on the Internet on it is Weight of the reasons. First of all, I have no any plenty a free time to Leave walk, to meet people, and I do not like to visit clubs and Discos which will be filled not serious and superficial people. In In the second, I have been disappointed by the Russian men. They - very much Materialistic and inclined to use of alcoholic drinks in sets. Thirdly, it - disagreements or conflicts, in mutual understanding, That everyone will find them. We shall never know, whether we have Found by our true love and mutual understanding if we shall not risk to Study each other better. I never was abroad, and I do not know very much Very much about for the country and to your culture. What opinion Concerning Russian? What do you search in the person? That does you Happy? Sad? You like To succeed? What dreams and whether are the purposes? Nevertheless it - is a lot of from approximately direct: I already spoke you, that I teach aerobics, but it not a unique thing Than I am borrowed, I work as the barman 1,5 years. Work as the barman Does not arrive closer to me, it is very difficult. I have insufficiently Time For an individual life, probably therefore I have a little close Friends, they are very dear for me, I do not know to live without Them, we know each other very much during long time. I want to leave From this work and to be arranged with the economist. Work The economist of me agrees in the greater degree. I already have small Operational experience in economic sphere, I think, which I shall find Work is higher than a speciality. Write to me than you, are borrowed And where you work. Whether your work to you is pleasant? Nadezhda.
NOV 14
Hello XXXXXX!!! I have again arrived to the Internet-cafe with the great pleasure as I Hoped to receive from you the letter. My hopes have been justified. I so Are pleased, to which I can inform again to you. It does me closer to To you. I have now Understood as I need in the connected soul. Very important have a the Person I can to trust to whom. You agree With me? In me good parents, I very much love them. I always share With them experiences, certainly they not always understand me, but however when they Give me advice it always correctly. Now other time and a problem Fathers and children it are very actual. I understand parents, They always care of me and want to do(make) better, that all was Well. I live with them as I already spoke you, it not so is pleasant To me because I want to be free, though my parents anyone In the way do not collide with me in it, all the same I want to live with The favourite person who will be cares and to love Me. I want to create family, but the person, with which I not I shall be anything, it is necessary for for this purpose for me are afraid, which as Speak in us in Russia, " As behind of a stone a wall ". To live with him in Current of long and beautiful time and is happy that we had children. The most important as it seems to me - trust, understanding and Respect! You with me agree..? My mum works in School, where she Teaches Russian and the literature, he/she is the most important and dear person in My life, she has learned me to much, as well as mine the daddy, he the doctor - stomatologist, but now he already on pension. In me it - is a lot of friends and all from them is very close to me, they- Very dear for me, I do not present a life without friends. And in you it It is a lot of from friends? We frequently meet, and together we go. I like that To have rest on the nature, it is very pleasant, when around of wood and Silence, only pleasant birds of singing when it is possible to lay all the day long At coast of the river or lake to listen to music of the nature, qknbm` the soul to you Gently whispers pleasant verses on happiness of a life, this pleasure, which I lnkc` to receive very long time..!. And as you spend free Time? When I meet my friends, we go together to cinema, or we We sit in cafe, and it is sometimes simple, we go on city, we are included into park. It - very beautiful city. Here it - many fine monuments. My city, very green and pure, because here it - big Quantity of different green trees., it helps to support in ours City I skin an atmosphere and useful..! I especially like to go in The coast of the river barefoot on a sand beach in the evening to enjoy Beautiful and quiet decline on horizon..! This river is Volga! It - very big and beautiful river. Her count a symbol Russia... Each time when I think of the remote cities, and I wanted To sit in any boat, to travel on beautiful To places of our immense native land... I like to visit new places, and I I like to travel. I have dream, it is not real for me, but I Very much I want to do some flying by a balloon, and to admire all with pure The blue sky :-)) But sometimes I would like to remain, then I remain at home And I Read any good book, I watch TV, or I am simple I listen to music. I do not do Have the constant favourite singer. I listen Various music. It - is more Frequently I love separate songs various Singers, various manuals of managements. You know, I Has decided to use service of the Internet because I want To find the person with whom I can share the ideas and dreams... Certainly I could find who - that in the country, but to me is too disappointed The Russian men. But I do not want to speak now about them. It seems To me, that you have not printed them, I very much on it hope. Now I should To go. I shall wait very much for your letter. Have good day. Nadezhda. P.S. my surname is Pirogova.
NOV 16
Hello XXXX!!! I am so happy to receive from you new news.You can be trust, but when I see, that it, in me is encouraged and on soul it becomes cheerful and easy. I feel very much weariness here from a daily life, the life in Russia is very difficult also I sometimes I is very much tired from it. In the advanced countries any worker can go to have rest in a holiday, to receive force for the further work, but in us too small income, therefore it is inaccessible to us. It is very pleasant, when know, which for many kilometers you have the person who estimates, understands you. You also agree with my idea? Unfortunately I have no opportunity to buy a computer and to place home phone because the computer costs approximately 800-1000 $, and installation of a domestic phone number - 300 $, they - very big money for me, and I cannot allow it for independent. In my city not many assume to buy for themselves a computer. You - very interesting and charming person. I frequently re-read your letters (I ask the manager of the Internet - cafe print out your letters and photos :-)) is very happy, which capable to speak with such interesting, strong and intellectual person who has the big feeling of pleasure to a life. I believe, it very much is many women who would like to be with you. And I am happy, that I have an opportunity to read your lovely and beautiful letters. Likely, I the happiest person... I want to tell to you, that you it is very similar to me... I right now feel is more sure to you.. .. Weather plays romantic music, I as though have dived into a gentle and beautiful fairy tale, at us there comes the true winter, the big flakes of a snow slowly and is lazy fall and gently concern the cold ground as though they live separate, the a life, and do not suspect about existence of people, and that they create themselves magnificent and beautiful landscapes... Also that they bring pleasant pleasure to people... Children already mould snowballs, and will soon ski... The Beautiful season..! Is not that so? And what season is pleasant to you more? I love autumn, beautiful, gold and romantic it is time... This favourite season of our writer A.S. Pushkin. The majority of his verses is devoted to autumn and love... It is to the biggest about and to beautiful feeling on the Earth.... You with me agree? On it I shall finish the letter, I with impatience shall wait your letter. A kiss! Good to you of day! Your friend Nadya.
NOV 19
Hello My Honey XXXXX !!! I so am glad to read your fine letters. I apologize that I can not write you so frequently as I want, a lot of work and time enough only to go to a house and to go to sleep because of weariness, I very much get tired. But when I reach up to a computer and start to read your fine letters, I feel my soul lighter, that you are long-awaited falling star in the clean night sky which brings to me pleasure and freedom of dialogue. I'm so impressed and overwhelmed with emotions, now I realized how we depend upon Machines! Much to long await for two souls to cry out for the freedom of expression and love. I want to touch the very depth of your soul and wipe the tears that once streamed from your pain. To hold you in my arms and bring you warmth and security from within the deepest part of my heart. I could love you and cherish you and fill your life with laughter and wholeness. I also would never run from you, because my heart whispers the same feeling that some how we both share like passing ships in the night. I know within your heart I could find the love I so need to feel whole and alive. Each day that comes to a close as night falls upon the horizon a part of me slowly dies inside. I can not live with out true love nor do I feel the need to survive with out completions and love. Life is meaningless without purpose, living without love is just existing. The beauty of the flesh is not my true attraction, but the core of one soul that can reach the depth of my heart is what yearn for! Only time and truth will be the judge of our actions as we pull each other closer with love and honesty! My dear, I want to get to know the true the loving, the romantic and the care person that you are. With the most gentle ideas in expectation of your lovely letter... Nadya. P.S. I have sent you a photo of my city, I hope to you they have liked:))
NOV 20
Greetings my love XXXXXX!!! I long waited for the moment when I again shall be may to Receive from you the letter. This moment has made happy me when I have received Your letter. I have told about us to my to friends. They are very pleased, that I have The found happiness and I have the good friend In America. Certainly I have told that we only friends, but in To depth oppress I hope for the greater. For me as well as my parents. It seems, that you and I already on so was a lot of Close with each other, we, as though the husband and the wife, only, unfortunately, Shared into huge distance. But not supervision it we should continue to love everyone Another and to trust each other. You agree with me? Each day I feel more and more happy. I think, that it - destiny it It may be dangerous to me, but I want to love you very much. Your letters are filled Such tenderness and care. Sometimes to me it becomes very sad, that we are shared with such big distance. Sometimes I Think - my God, thank for that that have helped to find to me of such good and kind person and to help us to meet. I dream of our meeting and about which as we shall leave on walk with you, to Hold for hands As we shall care one by one and as we shall do Love. I LOVE YOU, I WANT YOU, YOU FOR EVER In MY HEART, In MY IDEAS. I dream as You will carry me on hands to kiss and embrace my gentle a body. It is a pity, that it only dreams. The other day I saw a dream, I want to express it to you my only knight! Morning .... There is a day light outside, awakening the nature around Waking up with the singing of birds in a good mood and looking out of the window, I saw the world transformed. The buds are ready to turn into leaves. It looked like I found myself in an unknown place...And you next to me...Taking my hand you whispered a couple of words. Through your serene and calm breathing I felt that you are happy. A lingering smile changed on my face and I suddenly realized that you are happy not because of a spring weather, not because a blossoming spring is ahead and summer afterwards...But because I am next to you and we are finally together...It was warm and cosy in the room, night candles still burning, and there was aroma around. I lay next to you. having touched your body, I felt a shiver. Slowly you turned around and gave me the sweetest and most unforgettable kiss. My lips are still alive with this memory. I have never felt so much passion, filled with emotional excitement, happiness and love before, my eyes close by themselves, my heart beat exceeded its possible speed. Smell of your soft skin and hair was like the smell of spring flowers, spread like a multicolored carpet on a green meadow. These moments acquired their own sounds - of a light breeze. Yes, only love can do this. I'd give anything to relive it again. It fills our dreams with velvety and romantic illusions, which are hardly possible in real world. It's true that there is nothing ideal in our world, only with the help of dreams and illusions we are able like free artists create our own pictures. Love is a magic palette of iridescent in which there are no dark or muddy shades. Thanks to it, in our dreams we can create a priceless masterpiece, which shows only a bright side of a human's feeling. From the beginning of world's creation, God gave a mankind a gift of love and feeling. From the birth of Jesus till our days people use this gift as they can. But not everyone can fulfill this ability. Not everyone has a gift of love and be loved. Let's show everybody how strong our love is... This all drives me mad, long wait can be very difficult to overcome and to live with, my sweet! I so much want to be with you, to share my life with you, enjoy the sun and spring, feeling a lovely hand close to you! I love you!!! P.S. I'm waiting for our real meeting with impatience! How can we organize it? Your beloved Nadia!!!
NOV 22
Hello my dear love XXXXX!!! You... You Know, I do not want rather to think , as well as about what I shall write. It as in a dream. I am completely given sensation of twilight, music and slow movement of own fingers on the keyboard. They will write everything, that I feel, and that I want to tell you. So interesting... I simply type... myself, that will come in a head... In a breast such warm fluffy feeling, because, that somewhere beside, nearby quiet close, favourite and native person. Sometimes I almost physically feel your presence... I would throw the arms round you neck from a threshold, and have embraced you strong, strong, and then kiss all your smiling face... It probably, sadly, but today I do not want to trust in a prediction. I do not want to trust in that any force against my will can make me to leave the only person on this planet. I do not want, it is not necessary... Even for one moment I can not present myself, that I would gonna do, if I'll lost you. You are more for me, than all my life, you are my half of my essence, my soul, would having lost which, another will not be simple to know what to do... And when we shall be together, that our bodies can simply merge during one fine instant in common one. Sometimes I feel, because up to a meeting with you I did not think at all, that The person can feel SUCH... So fine feeling, that It sometimes ceases to seem a reality. And, nevertheless, it is reality. Your and my. To tell the truth, our human world is so severe, that cannot allow existence of fine independently, without contrasts and then I find myself as if in a sticky dense fog, out of which at times cannot get out... you open me eyes. My God, I am so grateful to you for it! Noone person in this life has given me and has made for me even a small share that you give me. And I understand, that I can do nothing for you to thank... Definitely I can order for passport and visa now in order to have it ready at hands. I need in our real meeting. I gathered all information about the trip to you, I need a passport, visa, then tickets and stay in Moscow for several days. It sounds not very good but I can't afford it by myself, so we are to decide how to arrange everything in a proper way. Besides send me your full address, full name, airport destination. So let's set appropriate time. Tell me, do you want to live with me for the whole life. I want it very much! I can make all the necessary documents( a passport, visa). I have already all the documents to do my visa ( it will be for 360 days). I can also buy airtickets very fast( i will be able to tell you about the presise date of the arrival by air when i book the tickets). I am very serious about that fact that we can meet face to face. I want to feel the touch of your fingers, i want to feel your breath, to look at your eyes. I send you my adress, but don't send me anything because i can have problems with russian goverment, i don't want it. Surname: Pirogova. Name: Nadezhda. Address: Russia, The city of Samara, Street Krasnoarmejskaja the house 56 apartment 34 Nadezhda Pirogova. Thinking of you, only you...dreaming of ... XXXX + Nadia = happy love!!! Yours kissing, Nadia. P.S. It is good, that you speak me about phone call, I shall try to call to you, probably I shall call you tomorrow. Give me the phone number.
NOV 23
Hello my loved XXXX!!! Today is remarkable day. I have understood from your letter, that all is very good. I am very glad, that our feelings are mutual. I never could imagine earlier, that it is possible to fall in live with somebody, just reading his letters. Now I see, that it is possible, because it has taken place with us.I for a long time thought what to write to you. I all time think of you. I very much want to see you. Now I am surprised, why so it turns out, the destiny has divided us in the big distance, it is difficulty, everyone in this life sometimes has difficulties and obstacles. Now this obstacle has arisen between us, between two loving hearts which very much want to be together... Yes I thought of it if in our life there were no such obstacles? Life was simply not interesting. I think that all that occurs in this life, both good and bad, all goes to the best, all will be good. I very much want to be with you. I have learned in travel agency what will be necessary for me for trip. The visa and the passport are necessary for me. I have told, that all documents will cost 557 $. I will need to go to Moscow. I shall have interview in the American embassy and to pay for the visa. Besides the insurance in case if something will happen with me, I can be treated in your hospitals. When I shall make documents, I shall take holiday and I shall come to you. But for me it is the big money. You know, that I receive a little. Besides I should help parents. Could you help me with money? It is very a shame for me to ask you, and I do not like to be indebted to somebody, but I very much want to see you! May be we shall try to do it? I hope, I do not put you in a difficult position. In any case, write me, whether you can help me. I very awkwardly feel myself, but I cannot live more so far from you. Maybe you can't understand how much I want you! I hope you don't let that put you off and don't think that i am not serious to have a relationship with you and meeting you! there is nothing wrong with you, honestly. u are a person like a angel for me and I want you...I don't need you just for some weeks near myself my loved, rather I need you for ever!!!... I with impatience wait for our meeting, I hope, that you too! That is all, my loved. I love and miss you. Yours Nadya. P.S. I shall try to call to you tomorrow, I will have evening, and at you I think there will be a morning.
NOV 24
Greetings my love Clay!!! I am very glad to receive your letter, yesterday I tried to call to you, but unfortunately you did not take a tube or you were not at home. It is very a pity to me that so it has turned out, I wanted to make to you a surprise, but at me have failed. When I receive your letter I, I you are represented, you are very far from me, and to me is sad about it to think, I would like it, you were close to me. I want to tell to you very much very much, ability (capacity) of words, I cannot really transfer (to move) all feelings which check now, I simply do not know as you to describe it, I would like to look you in the person, I think, that when we shall meet we (execute) words everyone, our eyes will be not necessary for us, will tell. In my intimate huge excitement, I very much love you, I need in you, I want to kiss you, I want, the person will touch your fine and romantic person and to leave your lips not forgotten gentle and hot kiss. I want to speak you about my love to you, and I want it, you spoke me as you love me!!! I want to transfer (to move) you all my tenderness and love, and I want it, you loved me as I love you. I want to be your half, and I want it, you were with me!!! I think, that you cannot probably understand, as far as strong my love to you as far as it is huge, but it so, I am very serious to have attitudes with you and to be with you. I want to be with you not only for Christmas, I want to be with you for ever, I want to have with you serious attitudes. Now I very much worry, my shiver of fingers also I cannot find a necessary key because I very much would like to conduct Christmas with you!!! It would be simply wonderful. It will be valid it to suffer failure? You represent, as it will be? I was pity to me, that now and you we have no any means to start to do the visa, it - very much pity to me. I think, that I cannot arrive to you even for Christmas, it is simple my dream, I have no means for this purpose, and you speak it in you also, you speak that it is very big sum for you. There can be we as that together will solve this problem, unfortunately I cannot find all money both for the visa and to tickets, you know, that for this purpose to me will be necessary to work very much during long time, and I can probably save all sum by next New Year. I madly love you, and I want to be with you!!! I with impatience shall wait for your letter. Always yours Nadya.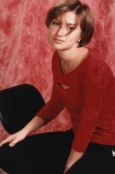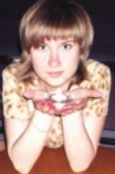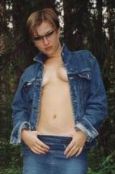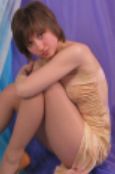 ---
To send your own story, please click here
Click here to support Black List
READ ALSO: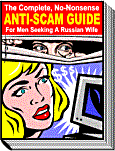 Met a Russian woman over the Internet?
Thinking about finding a Russian wife?
Russian woman wrote to you? Don't move any further until you read The Complete, No-Nonsense ANTI-SCAM GUIDE For Men Seeking A Russian Wife. Too many men were caught up in a scam and lost great deal of money - want to be one of them? Ensure your safety and peace of mind - read the ANTI-SCAM GUIDE.




Scam-free search - GUARANTEED! - Looking for somebody truly special but have had it with scammers and scam agencies? Let professionals to do the job for you.

The Universal Crib On Finding A Russian Wife - the most compressed, step-by-step guidance on finding, courting and marrying a Russian woman.
Dating Scams - The real picture of international introduction industry
Reliable Dating Services - where to look for a Russian wife
The shocking truth about Russian Brides - E-book by Marina Smiley. Find out things about Russian brides that marriage agencies will never tell you.
Why Russian Women? - If you decided to find yourself a Russian wife, you would be inundated with questions of the type "Why Russian Women?" from everybody you cared to share your idea with. Surprisingly, every Russian woman you are writing to will ask the same question: "Why do you want to find a wife in Russia?" After a while, you might start questioning your own sanity in doing the thing which everybody, including your dates in this Internet rendezvous, consider strange enough to request explanations. Here you will find some ready-to-use answers for your family, friends and Russian women you are writing to.
Cheap Russian Translations - Russian-English/English-Russian translation: fast and comprehensive. You are not sure she understands what you mean? Translate your letter to Russian! Reasonable rates and highest quality.
---

JUST RELEASED! New E-book by Elena Petrova:
"How To Find And Marry A Girl Like Me"
Comment from the reader:
"This may well turn out to be the best purchase I have made... I hope not too many of my competitors find this book!"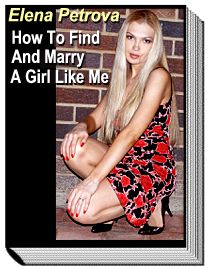 Discover how to find, court and finally marry a beautiful Russian woman!
This is the only book written by a beautiful Russian woman married to a western man - for more than 5 years! - and who is also the owner of a highly successful Internet dating agency.
Find out once and forever what Russian women are really looking for, why they are looking for it and how you can give them exactly what they want!
Get responses on your letters to beautiful Russian women - 9 out of 10, GUARANTEED!
With "How To Find And Marry A Girl Like Me" you'll learn knock-out techniques that will instantly boost your success rate in dating Russian women - online and in real life. You will have more beautiful girls that want to be with you than you can handle!
And not just ordinary girls! They will be beautiful, intelligent, but most of all - honest and sincere! You will be the one to take your pick!
STOP wasting your time and money in search for a Russian wife... Get it done - painlessly, easily, and certainly! Moreover, have lots of fun along the way!
Yes, you too can marry a girl like the one on the picture... Click here!
---
New e-book by Marina Smiley (the author of famous "The shocking truth about Russian brides"):

"Sex and Love With Russian Women"

Discover where so many guys fall short when visit their girlfriends in Russia;
Learn how you can dramatically improve your success with Russian women and win when others fail.
Most intimate questions answered by a Russian woman - Medical Doctor.
---
Comments, suggestions? We want to hear from you!
Click here to Contact us
Seek a reliable Russian Dating Agency? Why not check www.elenasmodels.com - RECOMMENDED
---