---
Marina Kushakova

Here are some more pics. that Marina sent me.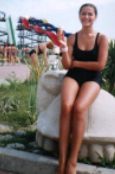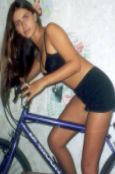 ---
Tatyana Alexeevna (Khabarovsk, Russia)
I am a single white divorced male, 35 years old, and an information systems specialist. Tatyana contacted me via Yahoo! Personals. I had posted an ad about a year ago and forgot all about that ad. Two months ago, I had an e-mail saying I had a message in my Yahoo! Personals Inbox. There was a message there from an Evgenia, a very attractive, 31-year old doctor from Podolsk. She quit writing unexpectedly. I have been looking for her on the black list but haven't found her yet. Some time later, I get another message in my inbox. This time, it was Tatyana. I couldn't find her profile on Yahoo! but she told me to e-mail her at natik_zz@front.ru. We had corresponded for a couple of weeks before my "too good to be true" flag began to come up. I started to go on a serious amount of research on Russia, it's culture, and other things. One of the most informative web sites I found was Elena Petrova's site (womenrussia.com). I admit, I was completely ignorant of Russia. I also came across a lot of info on how Russian women have been scamming lonely guys and suddenly my suspicions and that flag were raised tenfold. Nevertheless, I wanted to continue talking to Tatyana just in case she was the real thing. For two months, things went very well, but I was still very skeptical. So, I decided to contact Elena from the womenrussia.com web site. Elena was extremely helpful in helping me determine that Tatyana was a scam and told me that I probably would find her name on the black list web site. At that time, I hadn't found it yet. Meanwhile, I had been pressing Tatyana for an address for a coupe of weeks. I wanted to surprise her with flowers. She finally gave me one last week and I decided to send her flowers without telling her. The address was a fake. However, she still hadn't asked me for any money yet. She did mention how she only makes 120 Dollars per month and complained about it. So, I suspected she was eventually going to ask for money. I finally found her on the black list this weekend. She was a brand new entry which is why I hadn't found her yet. She still hasn't asked me for money yet, but I have some of the very same photos she sent the other fella on this page, Brian. I also have a couple of other photos I didn't see in his letter and wanted to add them so that all the photos would be available including one she says was taken in front of her apartment building. Elena translated it for me and it says: Entrance 3 - Apartments 31-45. I don't know if she was ever going to ask me for money, but I was just getting disgusted with her and just couldn't continue to write to this person, so I wrote her a final e-mail back saying that the jig was up and that I was going to write the Russian Consulate about her. However, Tatyana did open a new door for me: finding a nice Russian woman. I'm definitely going to give Elena's web site a very serious shot.
Letters:
Hi my friend Bruno I has seen your letter. " What was it about my profile that you liked? " - I am simple has decided to write to you. I liked your restraint in yours profile. I to tell about myself: I live in city of Khabarovsk, in Russia this city refers to " City of brides " Here a lot of women and not enough males, I the cheerful woman with good sense of humour I was born in this city and all my life proceeded here My age - 27 years, dark hair, color of eyes blue. My height is 5'5 and my weight is 130 lbs. I am single. I have not children. I don't smoke and don't drink, never used drugs. I take care about my appearance and my health. I live with my mum, my father has died, when I was 9 years I have no brothers or sisters, I the only child in family My mum alone brought up and grew me, I was the diligent schoolgirl at school, I liked to study and to learn unknown Most of all I was interested in a history, algebra, chemistry and English I have grown fond of English from 5-th class, I even went on additional rates of English My teacher praised me and joking spoke, that I the given birth American After school, I have arrived on study in the Architectural - building Academy I studied Design of the architectural environment, Economy and management at the enterprises and Management I like to listen to different music, melodic, romantic ballads, of course about love, but I find very interesting also other kinds of music. I adore literature, a you like the literature? You listen to what music? I'm dreaming about my own family, my beloved husband. I think that our purposes coincide I also want to learn about your private life Let's try to get to know each other better and let's try this chance. I'm going to close my letter but I hope to get your reply soon, write me more about yourself and everything you'd like to share with me. I'd be very glad to get your letter. Tatyana.
Hi my dear!!!!, good morning!!!:-))) as it was slept? I today have dreamed you in dream?:-))) I hope, that have dreamed.:)) I very very very very very very very very very very very very very very very very very very very very very very very very very very very very very very very very very very very very very very very very very very very very very very very very very very very very very very very very very very very very very very very very very very very very very very very very very very very very very very want to see you and your relatives. I hope, that you too want it.:-)) Yes by the way I can congratulate you with Independance Day!!! I know it a great holiday. In Russia some people too mark this holiday. I think its world holiday. It is great day for a world history. You mark this holiday? At us Sunday and I went today to church. You know that I the religious person. Also try to observe all precepts of the god. I have put a candle for our future. Sacred father has told, that he has approved our meeting and our relations. Now I am absolutely quiet for... Really my dream soon will come true. I am very glad and today I had very good mood. I wish you today cheerful day. Do not drink many alcohol.:-)) also be the good boy.:-)) I hope, that you were glad to receive my letter in this morning. Yours Tatyana.
Hi my dear Bruno! I am very glad to see your letter!!! Thank for a photos. Has very much liked!!! Yes I to love domestic animals. Especially cats and dogs. "Do you have a name for her?' - Name for your cat?:-)) I very much like name Pupsik!!!!! Please name so. I want to tell about myself little bit more. My education the architect of apartment houses. Now I am engaged in design work, I develop and to project the future offices, shops etc. I work in the office of engineering and planning. Our enterprise produces metal bars and and other steel framework very necessary for building. And the task of our office is to project new varieties of framework, to test it with different methods (chemical, electric, physical, etc.) and to improve and to rationalize the process of production. Unfortunately this work is not paid for advantage, this my opinion In general in Russia, people earn scanty money, it is hardly enough of it for residing For example, I earn 120 dollars per one month, from this money it is necessary for me to put on, eat, pay services of the Internet and still there are some female expenses Though, I all time am is occupied, I do not forget you and constantly I think of you Though we communicate via e-mail I believe this is not much different from a real talk tete-a-tete. In past I did ignore Internet connections with somebody an did not realize that it could be so vivid and delightful. It is good that in this world there is a person to whom I is not indifferent. It is very pleasant to me to know, that we is mutual understanding each other is the most important fact in our attitudes. It is very good for me, as I to meet you in my life. I think that our attitudes may be deeper. Your words heat my soul and heart. You in my heart each minute. I think that we should meet, we should see each other, looking in eyes each other, because through the Internet the emotions are lost and difficultly understand each other. I trust you and I want to tell you about my sexual experience. In Russia all men, dreams only to drag you in bed, but I do not want it, I do not want be given the first passer that he has taken pleasure. The love - it something more, than it give the man to find out appiness in this life, and men represent it only as sex. I think that it incorrectly and I hope that you with me agree. I want have sex, only with loving men. I shall given to him completely, my body and soul. We together to find out all depths pleasures. Our passion will be poured out for limits peoples love and we shall be enjoy each other all life up to last moment of our existence. That we are with you very far, it is a little sad. But I am sure, that we can have in the near future pleasure to meet. How you think? Our meeting... I think it there will be very important event in our relations. How you think? Your Tatyana.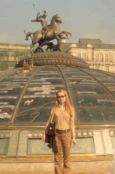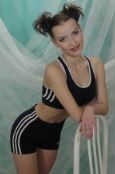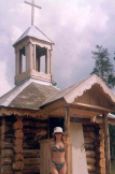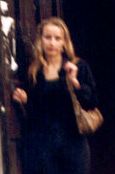 ---
Tatyana Ronzhina (Kazan, Russia)
My name is Doug and I am 49, and a single father with two children. I began receiving e-mails from "Tatyana" a week ago on July 6th, and when I went to look-up a translation for a Russian word "she" used in one of "her" e-mails, I was linked to a very thorough series of Russian-women scam web-sites. Sure enough, the exact same language and syntax was being used as a Google search link to the "woman" from Kazan, Russia, that sent me the e-mails. I have received four e-mails from her, but I deleted them all after a few days because I get so much e-mail traffic. I have attached the photos she sent to me in this e-mail. They are the same "woman" whose picture appears in the Russian-women scam web-site, under two other different names. I assume they are the same person, because the address in the scam web-site "she" gave to other men is identical to the address "Tatyana" sent to me. The e-mails were suspicious because the "broken English" grammar "she" used was sometimes poor, sometimes good and "she" would never reference information I sent to her when "she" replied to my e-mails. She is listed in the russian women scam sites under the name of Elena Maksimova, Anna Milchakova, and the name she gave me is Tatyana Ronzhina. The e-mails in the scam-site alert were almost identical to the e-mails she sent to me, referencing her girlfriend Natasha who found a German man named Frank on the internet. She then would say Natasha recommended that Tatyana should find a man on the internet, too. She also described her "family", her job as a waiter (sic) at a bar, where her "director" allowed her to use the computer. Of course, "she" has no phone in her apartment or computer, and "she" advised me against sending her mail because the Russian postal service is "full of thieves". I was also suspicious because I sent rather detailed e-mails about my interests in movies, music, and other subjects she inquired about, but she never referenced any of the information I sent "her" in the replies to my e-mails. Also, the photographs have a "Glamour Shots" look to them, as if they were j-pegs lifted from a commercial photographers web-site of photo examples. Due to the large number of men on Yahoo! Personals who seem to be victimized by these crooks, it would be good if the person(s) running this site would contact Yahoo with this evidence, so that others might not be victimized. It's obvious these are well-planned, long-term scams that need to be eliminated, so that the legitimate Russian women matchmaking operations aren't tainted for good by these scum-bags. The biggest joke, of course was when I went to one of the travel web-sites to see what a round-trip to Kazan, Russian Federation, would cost. In addition to being on planes and in airports from Texas to Russia for 24 straight hours, the cost runs from $4,500 t0 $5,600 dollars for an economy class, no frills airfare. I don't care if the babe is as good looking as Paris Hilton or Pamela Anderson, mother Russia can keep these women. I'm stickin' close to home. Let the buyer beware!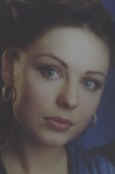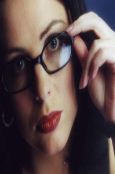 ---
Yulia Dokshina (Volgograd, Russia)
Contacted me on Yahoo personals. Yahoo ID solnce_moe We continued writing for about 10 days from this address. doksh_miss@bk.ru She had already fallen "in love" with me. Emails were very convincing. Well ...convincing if you think someone can fall in love with you in 4 emails. She asked me to send money to this bank via Western Union. Russia, Name: Yulia, Surname: Dokshina. ALFA BANK, street SOVETSKAYA, 7. city VOLGOGRAD, 400066. Tip: I tried to send flowers. The address she gave me did not exist.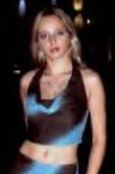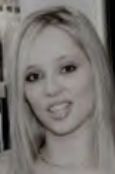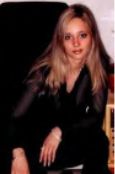 ---
To send your own story, please click here
Click here to support Black List
READ ALSO: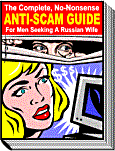 Met a Russian woman over the Internet?
Thinking about finding a Russian wife?
Russian woman wrote to you? Don't move any further until you read The Complete, No-Nonsense ANTI-SCAM GUIDE For Men Seeking A Russian Wife. Too many men were caught up in a scam and lost great deal of money - want to be one of them? Ensure your safety and peace of mind - read the ANTI-SCAM GUIDE.




Scam-free search - GUARANTEED! - Looking for somebody truly special but have had it with scammers and scam agencies? Let professionals to do the job for you.

The Universal Crib On Finding A Russian Wife - the most compressed, step-by-step guidance on finding, courting and marrying a Russian woman.
Dating Scams - The real picture of international introduction industry
Reliable Dating Services - where to look for a Russian wife
The shocking truth about Russian Brides - E-book by Marina Smiley. Find out things about Russian brides that marriage agencies will never tell you.
Why Russian Women? - If you decided to find yourself a Russian wife, you would be inundated with questions of the type "Why Russian Women?" from everybody you cared to share your idea with. Surprisingly, every Russian woman you are writing to will ask the same question: "Why do you want to find a wife in Russia?" After a while, you might start questioning your own sanity in doing the thing which everybody, including your dates in this Internet rendezvous, consider strange enough to request explanations. Here you will find some ready-to-use answers for your family, friends and Russian women you are writing to.
Cheap Russian Translations - Russian-English/English-Russian translation: fast and comprehensive. You are not sure she understands what you mean? Translate your letter to Russian! Reasonable rates and highest quality.
---

JUST RELEASED! New E-book by Elena Petrova:
"How To Find And Marry A Girl Like Me"
Comment from the reader:
"This may well turn out to be the best purchase I have made... I hope not too many of my competitors find this book!"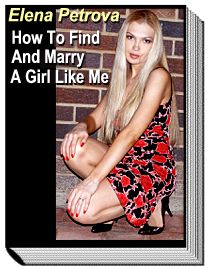 Discover how to find, court and finally marry a beautiful Russian woman!
This is the only book written by a beautiful Russian woman married to a western man - for more than 5 years! - and who is also the owner of a highly successful Internet dating agency.
Find out once and forever what Russian women are really looking for, why they are looking for it and how you can give them exactly what they want!
Get responses on your letters to beautiful Russian women - 9 out of 10, GUARANTEED!
With "How To Find And Marry A Girl Like Me" you'll learn knock-out techniques that will instantly boost your success rate in dating Russian women - online and in real life. You will have more beautiful girls that want to be with you than you can handle!
And not just ordinary girls! They will be beautiful, intelligent, but most of all - honest and sincere! You will be the one to take your pick!
STOP wasting your time and money in search for a Russian wife... Get it done - painlessly, easily, and certainly! Moreover, have lots of fun along the way!
Yes, you too can marry a girl like the one on the picture... Click here!
---
New e-book by Marina Smiley (the author of famous "The shocking truth about Russian brides"):

"Sex and Love With Russian Women"

Discover where so many guys fall short when visit their girlfriends in Russia;
Learn how you can dramatically improve your success with Russian women and win when others fail.
Most intimate questions answered by a Russian woman - Medical Doctor.
---
Comments, suggestions? We want to hear from you!
Click here to Contact us
Seek a reliable Russian Dating Agency? Why not check www.elenasmodels.com - RECOMMENDED
---