---
Olena (Moscow, Russia)

I am a 38 year old divorced white male in public admin. I found the profile of an attractive Russian woman on Matchdoctor.com and contacted her. She sent me a letter. Within a couple of days, I saw the same identical picture of the same girl on Matchdoctor, listed under a different name. I thought, well, she put up another profile. She is trying to catch a man. That's fine. But then I received an unsolicited letter from the "second" girl and it was the EXACT SAME LETTER WORD FOR WORD as the "first" girl, except she had changed my name because in my first communication, I told her to call me John instead of Jack. The letters were only days apart. I was trying to romance a scammer. I told her off and that's the end of it. I don't have time to pursue the matter or file complaints, but I'd be gratified to send a report here so this scammer won't be able to keep using the same lovely picture.
Letters:
From me: You have sent me the same exact letter twice, once on June 23, and then this same letter again. I also see your picture listed with more than one profile placed within a day or two. Please, Americans are not as stupid as you think. Our relationship, as brief as it has been, is over. John


From her: Lik <likaa@mail.ru> wrote: Greetings Jack. It was pleasant to receive your letter:) Do you know, are difficult to write for the first times..... but I will try to write... I am very glad you answered to me again...it seems to me what we are beginning to trust each other... I want to tell that I recently read there is a deceit on the Internet where Russian girls want to receive money from the western men under various pretexts and for this purpose specially correspond with them, and men which got acquainted with such girls have spent a lot of time all for nothing and cannot trust any girls any more....You are the good man and I don't want you you will get in this situation...be careful with it in any way.In the any relationship (and the more so in correspondence)I never will ask anybody about any money and even if somebody will offer money to me I not take.Money always spoilt relations. First of all I want to tell that I liked your letter and want to repeat I like your profile.You are filled by honesty and kindness, it inspires to me some hopes... You are nice man and it's easy to see...do you know this? I want to tell also money is not main thing to me I simply want to find the husband and I want to write to you the detailed definition of my nature and mine soul. I am not looking for rich man i only want kind and loving man with me to create a happy family and I know I can be a good wife. When I will find my love, I agree to moving to another country.If to speak about our acquaintance, I very want that we with you prolonged our acquaintance, as I feel your desires and agree with your ideas , which is Important to me.... I want to know you better so also I want to ask you about the reason you started search for russian (ukrainian or belorussian) girls.(I told you my reasons to search for foreign man). Please be sincere. I will understand you perfectly. You are interesting men, it is the truth.:)I have met people in Internet before, but I didn't meet anybody like you. The first reason, because your letter very strongly differed from other letters. Your letter was sincere, warm and resolute. I would like to know what happend with your relations before? How much serios relations did you have and what happened? I think, that you are the man, which very seriously concerns to life and has a firm vital position therefore I want to correspond with you. You sent me your letter on my email ukroly@bk.ru but I decided write you now and in the future from my this email likaa@mail.ru because it works better. Please, write here. Here is my photo.I will send more in my hext letters. Waiting for your letter impatiently. Olena.
---
Olga Smirnova (Chernokolovo, Russia)

I am a 43 year old American working in the High Tech industry in California, USA. I posted an ad in the yahoo personals and was contacted by Olga Smirnova in response to my profile. I have been corresponding with her for almost 3 months. Her initial contact was via the Yahoo personals with a "From" reference of brunette_010173 and included her e-mail address of oly@masdav.com I had wired her some money to help cover part of her airline ticket. She originally asked me for no money that she needed to show the Russian government that she had the funds to go to the U.S. and return. I ended up wiring her twice via Western Union…first for a portion of the airline ticket to a Bank in Krasnodar and on the day before she was to fly to California for vacation to a Bank in Moscow. It was over almost 2 months of almost daily e-mails before the issue of money came up when she was buying her supposed airline ticket. I thought something was strange when she e-mailed me the day of her departure and indicated that she had an accident. I began searching for the hospital/clinic based on the new e-mail address associated with her e-mail (n_v_sklifosovskyclinic@mailgate.ru) and found a referral on Yahoo to a Russian Scam Page. I had originally searched for her name on the "blacklist" but did not see it until I checked again today (6/29/04) and saw the new posting.. Unfortunately it was too late for me as was the case for a couple other gentlemen. She e-mailed me a copy of what looked to be a U.S. visa dated the day she said it was approved. I am including some different pictures sent to me from what others have shown. . She does not know I am on to her scam and she has continued to e-mail me. I will file with the US & Russian Embassy with the hopes of catching and prosecuting her. I am also going to contact the fraud unit of Western Union. Be aware of e-mails from the following address also: traumaclinic4951@nc.ru which she has used to portray she is in a hospital besides the one above. - Brian
Letters:
Hi my new friend! My name is Olga. I for the first time use this kind of dialogue and I apologize beforehand if I'll write something not correctly. I sincerely hope that my letter will become the pleasant message for you. If to be honest, I don't know what to write in this my message to you. Maybe I should explain what has forced me to write to you this letter? I am not sure if you are looking for the same that I am, but I hope! I am looking for partner in a life, who would fill my heart. Once upon a time, the loneliness has knocked on my door, and I have opened a door. And since then the loneliness lives in my home. The loneliness establishes own laws of life; the sunlight ceases to bring joy and shine and a life is filled with sadness and disappointment. I am looking for my second half to share simple pleasures and together take off from the soul weariness, a pain and sadness given birth by loneliness. I am looking for a friend first of all to go on road of a life together, rejoice to a rain together and together wait for arrival of a golden autumn. I don't know as far as really possible to find soulmate in such way. But I know that many people not been able to find happiness in the usual life, have found happiness in this way. I am happy where I'm. But my happiness is lifeless because I couldn't find here such man who will "bring a spring" into my heart! And I have decided to make this courageous step. And I ask you, if you are not serious, please don't answer me because I write in all sincerity. But I will wait for your answer all the same. I'll share with you my picture. I apologize if my message has found you in a bad mood. My personal e-mail address: oly@masdav.com.
Hi Brian! I am frankly glad that again I have a possibility to write you. Thanks for your letter. I really waited your letter and I was glad to receive it. How is your mood? I hope my letters and reasons don't irritate you. Thanks for new picture. I already spoke, that you a handsome man. Your new picture confirms my words. You really very charming and attractive a man and to look at you is very pleasant. I would like to tell about your nieces and nephews. They are so charming. Four fine angels, with amazing smiles, looking on which is impossible not to smile in the answer. Their sprightly smiles generate a storm of pleasant emotions and raise mood. Very lovely children. I can imagine as far as you amicable and cheerful family. I see that you are able perfectly to spend time together. I am very glad. You have asked if I want children. I very much love children. They should be loved. Children is our future. Children - as music. They raise mood. Children are flowers of a life. The wise man has told - the main thing that the person during the life should make - to build the house, to put a tree and to bring up children. If I will have children I will love them more than life. You asked me about age? The age is not main thing. The age of the person is defined by his appearance and a condition of his soul. The main thing in the person is the soul. The person with age becomes wiser. Your age is the most remarkable age. I have decided to write to you because I think this age is best for a man. I do not know why, but for me is more interesting being in a society of mature men. I like wise and skilled gentlemen. I think we have the ideal age difference. Besides, I havenegative experience of dialogue with young men. An adult man feels the responsibility better, than young. The age difference relieves of set of problems that people of identical age can have. It is known long ago. But my choice is motivated not only by this. And the main thing - you are young. You could be surprised, if you would be 60 years old. Then it is really big difference. But in our case the age difference is absolutely normal. Don't you agree? For me today is a sad day. I am afraid that if I will start to tell, I will spoil your mood. Maybe I should tell only cheerful things? Though, I really want to exempt my soul, because every year today wafts to me memoirs about one of the worst days in my life. All the same I think that I should tell. Since I want you to get to know me completely, I am obliged to tell you about my family. I think you should know that now all my family is only I one. It's really so because I have never seen my grandfather and grandmother, I was the only one child in our family, and my family was - mom, dad and I. My mom died when I was 21 years old. At that time we lived in the Saratov Area, near the city of Saratov in settlement of Sosnovka. Three years before death, mom was knocked down by a car with the drunk driver and she was paralyzed. She spent three years in the wheelchair. I and daddy took care of her and we did all to make her life easier and joyful. Practically all my free time I spent near mom. She was ashamed of her helplessness. When she has died I was alone at home. Father was away. I remember how I put my hand on her pulse, it got dark in my eyes and my feet didn't obey me. I couldn't imagine that we will live without mom. All what I did in my life, I did for her. Daddy at this time was far from home - he worked in the train. He has come back only in two days. After mom has died, daddy started to drink often and has lost work. After that he began to drink every day. He loved me very much, but his alcoholic dependence was much stronger than his love. I have been compelled to study and work simultaneously to support myself and father. From time to time dad stopped to drink and even found some works. But soon he again started to drink and I couldn't stop him. Five years back my best friend Natalia has left to live in Chernokolovo to her grandmother. She is my best friend, and she has suggested me to leave Sosnovka and to move to Chernokolovo. I have considered it and have decided that it really can help my dad. He could not stop to drink because here there were his friends with which he got drunk. I have told him, that I leave from Sosnovka in Chernokolovo where Natalia lives. I have told that if he will not go with me, I will go to Chernokolovo without him. I knew that he can't be without me. In short, sis years ago we have sold our apartment in Sosnovka and have moved in Chernokolovo. Here father has found work and worked at railway station in Krasnodar. But three years ago he again started to drink and has died of heart attack. It was new shock for me. Though father got drunk, he very much loved me and always spoke that he dreams to see me in a wedding dress. Now I appreciate the difficulties of that time in a different way. My parents dreamt to bring me up as honest and decent lady. And I tried to do everything to be worthy daughter, to be worthy of their love. And I hope I became such lady as my parents wanted to see me. Forgive me that I have told you about this so in detail. But I say about my parents very seldom. But when I say about them I can't do it in couple words. Forgive me. I decided to share my recollections with you as with a friend, because I did not speak about it with anybody for a long time. Please, forgive me. But I have decided to share all what in my soul. My father has died this day, that's why this day I always talk about him. I will stop on the cheerful note. I send you a picture of dad and me (I'm 25 years old). Other my picture is new and has been taken in the autumn. I have to finish. How you spend your days off, Brian? Do you like to spend time on the nature? Are you romantic man, Brian? Sincerely and with best regards. Your friend Olga.
Hi my Brian! Thanks for your letter. Today I write my letter with special mood and I sincerely hope that this letter become for you good news and will make you happy! I can give you my address, but you should not send anything with the exception of letters. Please do not send any parcels. Our Territory - the center of terrorism where concentrated a lot of terrorists from Northern Caucasus and Chechen Republic, and their supporters, and getting of mail from other country is unsafely for Russian people living in Krasnodar territory, because some supporters of terrorists can cause me physical harm if find out about sending from America. And a lot of letters and sendings do not reach the addressee. Russian custom house checks everything, and customs officers decide what to skip and what to confiscate or detain. I would not want to think that greedy customs officer have sold or have simply given your sending to any interested person, or simply would open it ostensibly for checking assignment of contents and simply would report to bad people my address. It is simply unsafe for me. For this reason I ask you to send only letters. If you want to send me letter, your package should have the minimal sizes and do not draw attention of custom house. Promise? Brian, Yesterday my boss informed me that I'll get my vacation approximately in 3 weeks. But I have not been pleased. I didn't expect that I'll get my vacation. But schedule constituted by accounts department can't be changed. I have begun to cry, because it means that I'll not be able to write to you. Then I have found out that lady who gives me to use her computer, perhaps will get her vacation right after me, and if it will take place I'll not be able to use the computer two months. I have imagined that I should spend my vacation in my apartment, between four walls. I'll aimlessly wander on streets. I waited my vacation the whole year. But I have imagined that I should spend some months without you and in my heart has appeared awful emptiness. I thought all day and night. And I said to myself: "NO! It is not for me!" I decided to spend this vacation with you. Of course if you want to see me. It will be such big step to learning each other. I want simply meet. It's all what I want now. I have addressed to visas agency. I wondered how much it will cost for me to get American visa. They told me that consideration of the application on reception of the visa costs 100 dollars. This sum does not come back even in that case if my application will not be approved. And for getting the visa is necessary to go to Moscow where there is an American consulate. They have told that I'll visit the set of various departments both in Krasnodar, and in Moscow. It's the usual way of getting the visa and procedure of getting can be delayed for even some months. I said I can't wait so long and I said that I already have the passport. They have asked what is my profession. I have told that I am a doctor and they have told that it is a big plus! They have told that I have chance to receive the visa in fast terms as I am doctor but I should have guarantee documents from Ministry of Health. I have been told that in this case is possible to avoid set of problems and to make all in faster terms. Since I already have the passport, to get the visa is already easier if to use Full Package of Service (FPS). FPS includes additional payments for a category of the visa, consular services, preparation for Interview with commission, interview without trip to Moscow. FPS costs 330 dollars, but the visas agency removes all problems and thus increases the chance of getting a visa without excessive delays, provided that I can find several organizations and people who can officially support me. I have told that I'll write the application to Russian Federation Health's Ministry. Natalia said that she will help me to collect a maximum quantity of petitions from various people! They have told that if I'll collect all documents within several days, I can get a visa in a week or two. I said that this variant satisfies me and I agree. And I really have registered the visa application with great belief and hope that you want to meet me. Can you imagine that if everything will be well, in several weeks we can meet? Would you be happy if we could spend some days together? I have some savings. I don't want to cause you a monetary outlay. I'll make all by myself. You can think that I hurry events. But in fact nobody knows what waits for us tomorrow. Maybe tomorrow such opportunity will not be presented. And it's possible to wait eternally. But I am happy right now. In Russia speaks: "The water doesn't flow under lying stone". It means that it's necessary to do a step onward to achieve something. I'll get vacation soon. During all my life I spent my vacation in my village. But now I can spend my vacation with my friend, with you Brian! It's a big happiness. You my dear friend, and friends should meet. I want to use this opportunity to learn more each other. In my heart never was such confidence. I think it will be wonderful. I hope that you don't regard my words as impudence. I simply want to meet and spend some happy days with you. It is my vacation and I want to make my vacation the happiest in my life. And maybe it will become a beginning of something new! I hope that your feelings to me have not changed after that. But I want to see you to slightly becalm my tormented heart. Tell me please, can you meet me? Do you want me to come? You will be glad if I will arrive to you? Much tenderness from Olga!!!
Hi, my Brian. There is a finest news for me and for you - I got the visa!!! I am so happy!!!! I will get vacation June, 12, 2004. I went to the company which reserves airway tickets. I asked them how I can reach San Francisco (SFO) and how much it costs. They answered me that the ticket costs $ 1532.80 USD. I asked them to find cheapest ticket, because this price is expensive for me. They answered that they had a cheaper ticket and the beginning of the flight June,16, 2004. It costs $1009 USD. I asked them to reserve a ticket. But they refused, because they have a lot of clients at this time and they can't reserve my ticket without advance payment. I spoke with them for a long time and asked to reserve the ticket for me without advance payment but they didn't agree. Then I wondered if it is possible to pay a part of the money now and the other part later. They didn't agree. I spoke with them for a long time and I managed to persuade them. They agreed but provided that if I will not pay the remaining sum, I will lose already nested money. We agreed that I would pay a part of the price today and the other part later. I paid $ 580 USD. But it was little for an initial payment. Then I went to the pawnshop and pawned my and Natalia's gold jewelry for $ 136 USD. It was my last money. The number of the flight on which I will get the ticket is 2545 Air France. The time of departure from Moscow is 7.15 am. The time of arrival in San Francisco is 12.35 pm. I will change a plan in Paris (CDG), number of the flight 84 Air France. After this I will fly to San Francisco, to you. It is very difficult for me to tell you about it. But I have done everything what I could. I paid visa. I paid a part of the ticket. But this money is not enough. I didn't want to burden you. I wanted to reach you with my own money but unfortunately I failed. And now I feel so guilty. I thought that nothing can prevent our meeting. But I have to pay the remaining part. It is only $293 USD. I have to pay this money before June, 8, 2004 evening. Otherwise I will lose my money and our jewelry will be sold out simply in vain. Now I have extremely unpleasant feeling because I could not fulfill my promise to make all by myself, independently. I remember that I promised it and I always do all what in my forces to fulfill my promise. I am very ashamed to address to you. But I couldn't get money which I expected on my work. It so-called vacation money. It would solve my problems and I really was sure that I can get it. When we get a vacation, we get vacation money besides salary. But unfortunately this money pays to us after ending of a vacation and sometimes even in some months. I have addressed with request to get this money now because I very much need in it. But unfortunately my inquiry has been rejected. They have told that they can give out vacation money before of terms only in case of serious illness or death of close relatives. Probably I simply must tell to you that I can't meet with you in this vacation because at present I cannot provide completely my travel. I understand that I should not asked you. But at the same time I can't simply say that I will not arrive to you. I too much have made and have passed to achieve our meeting. If I have simply refused our meeting, all my diligence would be spent in vain. I have made so much to meet you, and I can't now just say that I cannot arrive to you. I address to you and I think in it there is nothing shameful. I understand that it is incredibly big money. Of course you are not obliged to help me. It is bad but not fatal. I will lose my money. It is bad too but not fatal too. And these $330 that I have given for the visa, and these $ 716 that I have given for the ticket is the huge money for me. But I don't regret that I have made and have given all what I had for our meeting. Actually it simply money and our jewelry it simply metal. Sense of the life not in money and not in this metal. That's why I was the first who took the first step. I do not want this all to be wasted. If you really want to meet me, If you can help me to make our meeting, please, send money to the help before June, 8, 2004 evening. I don't want you to doubt my honesty and that's why I send you the view of my visa. I do not know if you still want to help me or already not. But you have told that I should let you know if there is anything that I need. I believe you even though I am afraid to ask. But I have no other exit. If you can help me I send you my coordinates. Natalia said that you can help me with the help of some system. I have addressed in the nearest bank. I have been told that they have system the ''Western Union''. They have told that It is very convenient office for me. There is other remittance system, but at present unfortunately it works not always because at present there is made some renovation and upgrade of the equipment and signalizing system. But they have told that their system - ''Western Union'' works always and reliably. I give you necessary elements for sending money with the help of ''Western Union''. ALFA BANK, KRASNAYA, 124 KRASNODAR, 350000 for Olga Smirnova. In bank I have been told, that to get the money, I must tell to employee of bank your full name, full address, exact sum which I should receive and some confidential numbers (Money Transfer Control Number). This number will give to you in your bank if you will send your help. Only at presence of all this information I can get your help. Please forgive me all my words. I say so because I am in despair and confusion. Now, when only one step is separated us, I am afraid. I am afraid that you will not help, and all my diligence will have no use. I need you and I want to be with you and the word of honor, your help is necessary for me. I have not calculated my forces. I understand that it is a very big money for you. I did not want to ask you. I thought that I can make all myself. The loneliness has made me strong. I have got used to live without help, and to rely only on myself. I ask somebody for help very seldom, but now I ask you to help me. And of course I will give back all your money at the earliest opportunity. Probably I have offended you. But I need you. I do not know if my letter have brought to you a pleasure or only frustration, but I have written you honestly and sincerely. I am waiting for your reply. Kiss you. Your Olga.
Brian! I cannot get registration and the sanction in anti-immigration committee. I have been informed that according to the law for Citizens of Russia who leave our country with visa without residence permit, if I go to your country I am obliged to have cash as confirmation that I possess monetary resources. I can't receive sanction to get registration at the airport. I am obliged to show them 500 dollars. If I have 500 dollars I will receive registration and the sanction of anti-immigration committee. The law obliges me to have money as confirmation, that in your country I will have money resources for existence and livelihoods during that time which I will spend there. I should show 500 dollars. If I will show money, I will receive confirmation that I possess monetary resources and I will get the official sanction to leave my country with the visa. Otherwise they have no right to let me go to your country. Please, as soon as possible send me 500 dollars. I will show this money and I will receive the sanction. This money are necessary for me only to show at anti-immigration committee. I will give you this money right at the airport. I should not pay anything. I simply should show money and then I can leave customs house. Please, send me money as soon as possible because I have no money. I have some dollars which have remained from your help. But it is absolutely not enough. Please, use system of Western Union because here there is several banks, which uses this system of a remittance and I can receive your money. Brian, my nerves on a limit. I got the formal notice, according to which I should have money to leave my country according to the law. I cannot write much because I use the Internet - cafe and I have no money for that. Here only three computers and so many people. I should spend night in Moscow in a waiting room. It is much more terrible than I thought. Tomorrow I again will use Internet - cafe to receive your letter. I cannot be in Moscow for a long time, because I have no money for a meal and a for the night lodging. I only have slightly of meal that I took at home for my trip in a train. Now already evening. I should receive the sanction of anti-immigration committee as soon as possible because I cannot be in Moscow for a long time. I am nervous very much. With love. Olga.
Hi my dear Brian! I write to you this letter from hospital. There was a misfortune. After I have received your help, I have left bank and have gone to the underground. In the underground there was an accident. I went downwards on a big ladder. At this moment behind of me people began to shout. I have turned and have seen that a very big man tried to snatch out a bag from hands of a woman. He very strongly pushed a woman, he wrested a bag and run downwards on a ladder directly towards me. I stood like frozen and did not know what to do. As I stood on his road he very strongly struck me and have pushed me forward. I have fallen very strongly, and began to fall downwards of stairs. I have flown by some meters downwards. It was so painfully. I could not rise. People which saw it, have called car of first aid. I have been taken away to hospital. I have a strong dislocation of a hand, a crack in an rib and damage of my spleen. It is very hurt. Each breath brings to me a pain. I am glad that that man did not withdrew my bag because all my documents were in my bag. In the morning to me came a policeman and took my evidence. I have addressed to him and have told that I should fly to America. I have shown him all my documents and have asked to help me. He has agreed. I have given him all my documents and he has gone to the airport officially to inform about my problem and officially to receive the sanction to renewal of my ticket on later time. At present the situation is that I should be in hospital for one and a half weeks, or for two weeks, because the spleen is very important organ of a human body and hospitalization is necessary. I cannot leave hospital because I have serious traumas. My stay in hospital will be paid by the Krasnodar Medical Insurance Company because each worker of our clinic has annual life insurance from accidents and death. Here, in hospital there are computers for general purpose, like a Internet - cafe, but I should pay money, and to get access to a computer I should wait in the big queue. Very many people. Therefore I hope you will understand me if some day I cannot write to you. After I will be let out from hospital, I will receive the new ticket and I will arrive to you. Now I do not need anything. I only ask your support. Do not throw me now. I very much am afraid to stay alone. I will write to you whenever possible and I will inform on what happen.I cannot write much because I have a strong pain at each movement of a body and because my time is limited. Many people wait a computer. I will try to receive your letter, but for this purpose I should find the person who will teach me as it to make because here other computers and I don't know how to receive from you the letter. I will write to you tomorrow as soon as I will receive an opportunity. Forgive me. I do not know why the God punishes me. Please do not throw me because I one in Moscow and only one person with whom I have connection - You. I will write to you later and I will tell in more detail. Now I should go because now I will have x-ray therapy again. Olga.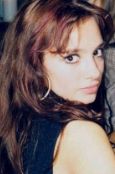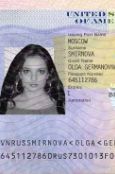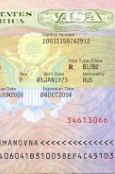 ---
To send your own story, please click here
Click here to support Black List
READ ALSO: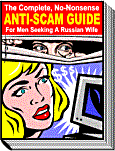 Met a Russian woman over the Internet?
Thinking about finding a Russian wife?
Russian woman wrote to you? Don't move any further until you read The Complete, No-Nonsense ANTI-SCAM GUIDE For Men Seeking A Russian Wife. Too many men were caught up in a scam and lost great deal of money - want to be one of them? Ensure your safety and peace of mind - read the ANTI-SCAM GUIDE.




Scam-free search - GUARANTEED! - Looking for somebody truly special but have had it with scammers and scam agencies? Let professionals to do the job for you.

The Universal Crib On Finding A Russian Wife - the most compressed, step-by-step guidance on finding, courting and marrying a Russian woman.
Dating Scams - The real picture of international introduction industry
Reliable Dating Services - where to look for a Russian wife
The shocking truth about Russian Brides - E-book by Marina Smiley. Find out things about Russian brides that marriage agencies will never tell you.
Why Russian Women? - If you decided to find yourself a Russian wife, you would be inundated with questions of the type "Why Russian Women?" from everybody you cared to share your idea with. Surprisingly, every Russian woman you are writing to will ask the same question: "Why do you want to find a wife in Russia?" After a while, you might start questioning your own sanity in doing the thing which everybody, including your dates in this Internet rendezvous, consider strange enough to request explanations. Here you will find some ready-to-use answers for your family, friends and Russian women you are writing to.
Cheap Russian Translations - Russian-English/English-Russian translation: fast and comprehensive. You are not sure she understands what you mean? Translate your letter to Russian! Reasonable rates and highest quality.
---

JUST RELEASED! New E-book by Elena Petrova:
"How To Find And Marry A Girl Like Me"
Comment from the reader:
"This may well turn out to be the best purchase I have made... I hope not too many of my competitors find this book!"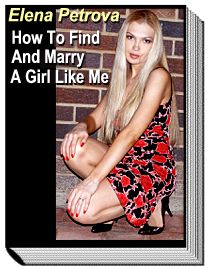 Discover how to find, court and finally marry a beautiful Russian woman!
This is the only book written by a beautiful Russian woman married to a western man - for more than 5 years! - and who is also the owner of a highly successful Internet dating agency.
Find out once and forever what Russian women are really looking for, why they are looking for it and how you can give them exactly what they want!
Get responses on your letters to beautiful Russian women - 9 out of 10, GUARANTEED!
With "How To Find And Marry A Girl Like Me" you'll learn knock-out techniques that will instantly boost your success rate in dating Russian women - online and in real life. You will have more beautiful girls that want to be with you than you can handle!
And not just ordinary girls! They will be beautiful, intelligent, but most of all - honest and sincere! You will be the one to take your pick!
STOP wasting your time and money in search for a Russian wife... Get it done - painlessly, easily, and certainly! Moreover, have lots of fun along the way!
Yes, you too can marry a girl like the one on the picture... Click here!
---
New e-book by Marina Smiley (the author of famous "The shocking truth about Russian brides"):

"Sex and Love With Russian Women"

Discover where so many guys fall short when visit their girlfriends in Russia;
Learn how you can dramatically improve your success with Russian women and win when others fail.
Most intimate questions answered by a Russian woman - Medical Doctor.
---
Comments, suggestions? We want to hear from you!
Click here to Contact us
Seek a reliable Russian Dating Agency? Why not check www.elenasmodels.com - RECOMMENDED
---