---
Anna Alexandrovna Tsareva (Tosno, Leningrad region, Russia)

Hi there, just wanted to send this email to say that despite my previous email whereby I said that everything was in order, it turned out that this was not the case and that I have actually been scammed by that person and her supposed brother. Please do go ahead and document it on your web-site but please do remove any personal details about me in the email before publishing it if you please. Thank you again. Daniel i, just thought I would report this scam before anyone else gets hit with this. Out of nowhere I received a random e-mail from a woman who contacted me and told me that she was interested in getting to know me and to find a decent husband in Australia. I haven't got a clue as to how my address was obtained, but I figured that I would reply for fun. She would be so nice and kind and after a week or two even started to call me honey and darling. She also sent me 20 questions that she answered and wanted me to answer most of which were written to make you trust her and see that she had good intentions. She would daily send me an email with lots and lots of photos. I must say that I did think the photos were a little too sexy at the time and wondered why she would send me photos of herself half-naked. She even sent me a little video of herself. This correspondence would go on for weeks and weeks and a few weekds down the track she would make the intention clearly known to me. When I wanted to call her she would however make up stories about the fact that her telephone is not connected to receive International calls and that she would have to have it set up. She also said that she could not write from the office because her boss would not allow her to do so but a few weeks before I got scammed the emails were coming from her office during her working hours. She eventually got her phone set up for International calls and I would call her once every two weeks after that but she would hardly be home at reasonable times and specially when she claimed to have a daughter called Karina who was 8 years old. After a couple of months she decided that we should meet and wanted me to pay for her trip to a place other than Australia. She also wanted to pay for her brother who would help her travel to Singapore to meet. I refused but a few weeks later decided we would meet in Bali instead and was asked to send her half the fare. Though being on my guards I unfortunately sent her US$900 via Western Union to the following address. Anna Tsareva 187000 Stanislavskogo street, house 4, flat 41 Tosno, Leningrad region, Russia
After the money was transferred I called her to see whether she had the money and had the funny feeling that i had just been scammed. I confronted her and her brother about it and he denied it as well as she denied it and told me she knew about scammers but was not one of them. But that was of course another one of their blatant lies. So I have lost money but I just want to put this out there so no one else gets scammed. I will pursue this further with the Australian Federal police and the Russian police. Anyway these are her specifics. Name: Anna Alexandrovna Tsareva ( Anuta or Anna for short) Birthday (day, month, year)?: 23.01.1977. Mailing address: 187000 Stanislavskogo street, house 4, flat 41, town Tosno, Leningrad region, Russia. "brother's" name: Artur Kalugin Her phone number: +7 812 612 0888 Her mobile number +7 911 933 4435 Brother's phone number: +7 812 612 1875 Daughter's name: Karina Email address : mailto:cloud9@rbcmail.ru
Letters:
Hi! Thanks for your offer to correspond. Well, in this first message I want to send you my pictures and to ask to confirm your desire to correspond with me. Your message was too short and I have no information on you. Therefore write me please about yourself in detail and send me your picture, deal? Kiss you, dear. Anna mailto:cloud9@rbcmail.ru
Hello, Daniel! Good evening, honey! I've just come back home and I try to unfreeze my frozen body on the radiator. We have quite cold weather, you know. -21C. And I was forced to spend all this day outdoors. After divination night, my friends invited me to go out of town, to the river and to take part in picnic. Can you imagine? Picnic in the middle of ice and snow. But it was funny. We tried to fish. Friends gave me special fishing-rod for ice-fishing. At first I tried to pin the long red and terrible worm onto hook. It was horrendous, horrible sight. Real thriller. Ugh. Yikes. I do not want to recall this murderous deed. After that I should put worm on the hook into ice-hole. After that I was lowering a dead body of a worm into an ice-hole. (listen, very funny word - "ice-hole". It sounds as "ass-hole". Right?) Ok, and after that, I was sitting and I was waiting when any fish will be interested in horrible dead body of worm. Do you know how many I have caught fishes? Nothing. Alas. Snooks! amned fishes totally ignored my bait! Now I look like Amundsen right away after discovering of North Pole. You asked me - yes, I have drive license, but I have no practice because I have no car. How we say in Russia - "this girl is able to drive up to first telegraph pole". :) isten, concerning your appearance in my mirror last night - it was you. Yes it is. You was in tuxedo, with the ring with huge diamond, and you told me - "Darling, my heart is broken. My heart and my hand to your service! Welcome! Just say." Thank you, Daniel! You are so cute! Thank you kindly for your words in the mirror! :) I kiss you! I look forward to your answer! Anuta

Good morning, Daniel! Thank you, honey, for your message! Dear, it's my secret message, because I write it in my office. My boss forbids to use the Internet in the personal purposes. As a rule I write my letters at home. Daniel, today I have the reduced working day, because of Friday. Today the working day is shorter, I shall finish work at 16-30. I'll write you tonight! Cheers! Kiss you! Anuta
Good morning, Daniel! How is your weekend? Now I look forward to the springtime, because weather here - is real crap. Too cold. -20C - 25C. A lot of snow, a lot of ice. The half of my friends are sitting at home because of flu.Daniel, today I should go to Saint Petersburg. I should accompany some documents to our Central office in city. I want to take advantage of this occasion and to meet my girlfriend also, who lives in Peter. She has suggested me to stay for a while with her in this week-end. We want to take a walk on city, lengthways the Nevsky prospectus. Probably, we'll go to a cinema to see new film. I shall write to you about my impressions about some new Hollywood masterpiece. If, certainly, we shall not fall asleep like the dead at a cinema:) My girlfriend want to instigate me to embark on adventure - to visit a national restaurant. We have not decided what, yet. Can be in Mexican, can be in Japanese. It is a real adventure for me because I was never in such institutions dangerous to a life. Also it is very expensive for a usual life. The visit of such restaurant is as Russian roulette. Or I shall receive remarkable memoirs, or.... :) I badly know any cuisine, except for Russian. I heard, people drink warm vodka at the Japanese restaurant.??? For the Russian person, it ow to spit in an icon. I know, I should eat with special sticks (it means - I should put on something usual - all food will be on me). I do not know, what dangers trap me at the Mexican restaurant. Wish me of good luck. After that, we shall chatter with the girlfriend, so long as our tongues will fall off. ell, now - concerning opportunity to meet in real life. I should write in detail about my opportunity, because it's too important to understand each other in this question. I perfectly know hard situation with deceit in Internet. Therefore I have two offers - you can pay my trip directly to tourist agency or I can borrow needed money till our real meeting. I had bad experience already. I corresponded with one man from Sweden last spring, and he persuaded me to go to Sweden embassy and to apply for Schengenvisa with his invitation, because he did not want to pay my tourist trip. Sweden embassy rejected me without any explanations. I lost money for visa, ticket and medical insurance, which I should have before applying for a visa. This man sang as a bird that it's very easy and his embassy never reject people. But he disappeared in one moment as soon as he heard about my rejection, having left me alone with my problems. Possibility #1 - I'm not against to meet in any city and country of Schengen union (Europe), if you'll arrange my tourist trip. With pleasure. I have opportunity to come to any place of Europe if you can pay my tourist trip directly to tourist agency in my town, or you can find any tourist agency in St-Petersburg which you prefer on your own. I'll not borrow such big money for arranging trip to Schengen countries. They do not return money for a visa, insurance and tickets in case of rejection, and tourist agency will not give me money back if embassy reject my applying for a visa. Possibility #2 - I agree to borrow money for meeting in any country with free-visa mode for me, when I'll sure in 100% of success. For example - we discuss country and city of our meeting, I'll borrow needed money, I'll pay my trip, and you'll give me my travel expenses back as soon as we'll meet. I think my offer is very honest. If to tell more briefly - if we'll meet in place with free-visa mode or easy-visa mode - I'll borrow money and pay my trip and you'll not need to send money. You'll help me during our real meeting. But if we'll meet somewhere in Europe - any city of Schengen countries - you should pay my tourist trip from your country directly to travel agency in St-Petersburg or my town. As a rule - travel agency can arrange any trip during two weeks since moment of payment. I need your ideas about it, ok? Main question right now - I try to realize your wish in this question. I want to meet in February I agree to meet after February,15 in any big city in Europe, which have direct flight connection with St-Petersburg. Daniel, my phone number is 7-8126120888. But I hink you should wait a little till beginning of February, because I change my local hone connection onto long distance connection. You can try right now, but I'm not sure you'll have opportunity to reach me. Daniel, dear, I'll come back home at tomorrow morning. I look forward to your answer! Anna
Hello my dear, Daniel! Thank you a lot for your letters, honey! I'm very glad to get your messages from America and to know that you are thinking about me. Daniel, I tried to call to your hotel in America last evening, but my phone have very bad long-distance connection. I asked my brother to call you and to say "Hello" for you from me. He tried to do it. He told me he reached your hotel and guy in reception connected he with your room, but I think, you slept already. Brother told to auto-answering machine that he is my brother and he give you best egards from me, and you can try to call 7-8126121875, if you can't reach me by my phone number. Daniel, did you received this message? I hope yes. It was so funny. My brother is afraid he mixed up something and you have not received this message. o, Daniel, honey, can I ask you very important question, which I tried to ask you right before your trip to America? I want to ask you - what way is more interesting and more convenient for you? First - we can meet in March in Thailand, in this variant I'll search for money, I'll borrow money for payment of my trip through tourist agency. Second - I'll have opportunity to come to Singapore. In this variant I'll need help of my brother, and we'll need two return-tickets up to Singapore. If you'll have apartment of your friend, we'll need tickets only. Daniel, it's all the same for me what variant is more convenient for you. But I would like to know about it, because I should or search for money or ask my brother to prepare for trip. Can you write me about it? Listen, yesterday, our office-driver forgot to place the car of our office into garage. And our car has stood all the night long in the street, next to office. Our office car is simply old rusty trough. Prehistoric flea-pit. But someone has coveted this treasure, and has stolen headlights, a portable radio set and steering wheel! Our office hadn't a money to fix it, and our driver placed the handle bar of his bicycle in place of steering wheel. With a bicycle bell. It's so funny! Now he looks like baby into the toy-car. :) Today I'll go with daughter to buy new video cassette about dinosaurs. Holy mackerel! Yesterday I have bought for her the new thick book with pictures about dinosaurs. My daughter has gone balmy concerning dinosaurs. he dreams to become the paleontologist. In result, I have a great lot of questions on dinosaurs and prehistoric times. I feel myself like Spielberg in Jurassic Park. Really. Can you imagine - she asks me to buy to her a shovel and is going to begin excavation near to our house, in hope to find bones of prehistoric monsters. If events will develop in the same direction further - I am afraid that it there will be my bones. OK, I kiss you and I wish you good luck in searches of digital-camera! I hope we'll make a lot of pictures during our meeting!
Hello, Daniel! Thank you very much! Dear, it's urgent request - I do not know, maybe it's not important, but as a rule WU-bank ask about exact sum of transfer. I'll go to WU-bank this lunch break and if you have time - can you write me about exact sum of remittance in $? Kiss you! I look forward to your answer! There are lots more emails but please contact me at oz_wombat@hotmail.com if you want them and I will send them to you. I have attached a few photos of her brother, herself, her daughter so they can all be identified.The funny thing is that she disappeared from the scene and her brother's number remained unanswered. As to her she was replaced by a rather rude male voice at the other end of the telephone.
Please do publish this so people do not get done like I did eventhough I was so so careful in the past about being scammed. It can happen to the best of us. Thanks Daniel
---
Ekaterina Belyh

I am a 35 year old single male. The initial contact came through interracialmatch.com. The email address that was used was belyh_ekaterina@list.ru. I suspected a scam at first when she asked me to use a different email because this one didn't work. I sent an email to this address and it did work. Then she fell in love with me at about the 4th letter. Then the request for money soon followed. I have not sent any money. The bank account information that was posted on this site is the same that was sent to me. Different pictures was sent to me though than the one that was posted to this site. What really set off the alarm bells was when she sent me pictures of her in her bra and underwear. I have attached the pictures that were sent to me. It is a shame though, the young woman in the pictures is attractive. Ralph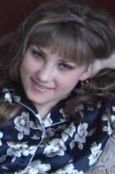 ---
Ilona/Olga (Ekaterinburg, Russia)

Greetings- I have a report on a possible scammer. I received unsolicited mail from two different people in the space of 24 hours, but since I only heard back from one of them I suspect that these messages come from the same source. Scammer details: Surname: unkown Name: Ilona / Olga City: Ekaterinburg / Kazan Country: Russia Postal address: unkown Phone number: unkown Photos she sent you (all you have): Letters she sent you (all you have):
Letters:
Hello, my name is Ilona, I am Russian girl about 26 years old. I have seen your ad and it seems to me we have enough many similar dreams and hopes. First of all i have to explain you that i am from Russia, Ekaterinburg. I made some mistakes in my registration on yahoo that is why it shows that i am from USA, sorry for that but it was my first time, i have never done it before, its ok for you? To be fair I think that one real meeting is much more better than thousand letters . I would like to see your picture and to hear about your dreams ,and if we have a lot of common we may meet each other one day soon. I want to love and to be loved , I want to make you happy and to be happy myself, I think our life is too short to spend time to write a lot of letters.I am not too good english writter but I do hope you understand me. I am enough tall,my weight is 50 and I have blue eyes,I am light brown and I have not had a lot of boyfriends. I am too strong, and there is not my right man among them. If you have time and wish to learn me better please feel free to ask. A little about my dream, he is wonderful man, a lot of muscle , very kind, very romantic, don't look at different girls, love only me, and have a lot of similar hopes and dreams. Of course I see it is only my imagine of my man and you may be different man but be my love, of course a lot of muscl is not very important thing.I only want you to know about my dreams.my english is too poor to express my feelings,I want to meet myright man. And I will do my best to meet him! Well, I think it is enough for first time, if you have the same wishes please reply to my direct email address star999girl@yahoo.com or write me your email address and I'll write answer to you. Bye, Bye Ilona
Hello, My name is Olga, me of 29 years. I liked your structure on a site and I at once have decided to write to you the letter. I very much liked yours the image and in the following letter I shall send you the image, I hope, that I liking to you also am strong, as you to me!!! With impatience I shall wait for your letter!!!! Please write the letters on mine e-mail: kisjulya@front.ru Sincerely Olga
Hi, Christopher! How are you? Probably, if you have guessed, this is Olga :) I'm very glad to get your answer, Christopher! Big to you thank for your fine image. First of all, please let me apologize for the delay in my response to you, Christopher, but I was busy in last time. I'm happy so much that you have written me, believe me, Christopher! Also, I'm hoping that my e-mail was so big surprise for you too, really? But most important, I would like to say to you that I have decided to write you through the Internet thanking to my best girlfriend Natasha. My girlfriend Natasha have met a good man through the Internet from Germany, Berlin City, by the the Internet too. Her boyfriend is Frank. Natasha and Frank are very happy together! I see that they are happy so much together, and I have decided to find a man from other country too, as Natasha did it :) Possible, you can ask me, why I didn't find a russian man? I will be very serious, I will answer to you, that I had a boyfriend from Russia from my City, I loved him very much, but he has thrown me in last time. He found an other girl, as I have understood. Also I have seen that he liked to drink an alcohol very very much, as many men in Russia do it, may be you know about it. I don't like this when men like to drink so much as my last boyfriend did it! I am non-drinking and non-smoking girl! Simply, I don't have a harmful habits! Also I want to say that on the words of my girlfriend Natasha, the men from other countries, especially from Germany and USA, are very good, and they can to appreciate and to respect women as considerable men too. It's the opinion of Natasha, and I want to agree with Natasha completely. Natasha has chosen her boyfriend Frank from Germany because she know German language a little. I don't speak German language, I can speak and write English language, and I have decided to find the man from USA and I have decided to write you, Christopher. Well, Christopher, let me to tell to you about me more... As I said you earlier, I'm 29 years old, my growth 5 ' 6, and I weigh about 57 kg, I am "Lion" on Zodiac, I was born on August, 1, 1974 :) And when you was born? What's an exact date of your Happy Birthday? Tell me, ok? I'm White Russian girl on nationality. On religion, I'm Christian (Russian Ortodox), and I believe in God Jesus. I have never been married and I don't have any kids, I am a single girl. I'm a sensitive, a kind-hearted, a thoughtful and easily amused. On opinion of my close friends and relatives, I'm a kind, jolly, clever and intelligent, purposeful, sociable. About my City where am I live? :) I would like to tellto you that I live in Kazan City here in Russia. Kazan is situated around 1,000 kilometers from our Russian Capital Moscow City. The time zone of Kazan is GMT+6. Our City Kazan is one of the beautiful cities of Russia, I like my wonderful City very much. There are many beautiful streets, squares and other sights in our city. But it's so cold here, the frosts force the people to go on the streets in the warm clothes, and what about your weather? Is it for cold or warmly? Most of all I want to say to you that my favorite season is the summer! I like when the sun shine on the streets, it are many votes of birds, it's romantically so much. And do you like ummer? :) Also I would like to tell to you about my education. I have studied in a Kazan Polytechnical University. I have ended the university in 1996. Also I want to say to you that I have learned the English Language when I have studied in the university, I can speak English without any problems, I think so... But I can see that I'm making many orthographic mistakes, I think so, I hope that you'll an to understand my English without any problems? Really, Christopher? Please, tell me about this in your next e-mails, ok? Also I would like to tell to you that after the finishing of the university, I have gotten a diploma of a speciality "The Book Keeping And Audit".But unfortunately I didn't need my education yet, because here in Russia, as in many other countries, it's very difficult to find a good job on a good speciality. Now I'm working as a waiter in the bar. I like to work here in ourbar, and our visitors are a good clients. Also I want to say to you, that I have an access to Internet by the computer which is situated in an cabinet of our boss here in our bar, because I don't have a computer in my home, and I have asked the sanction at our director for my using of the Internet, and he permitted me to se the computer in a free time from my job. Wowww, I have written so much! I didn't think that I can to write about myself so much, really. Probably, I'm finishing my e-mail to you. Christopher, I'll be grateful so much, if you'll write me about ourself so much, as I did it. I would like, if you'll tell me, for example, about your family, is your family large? About your city where are you living, I have never been in other countries and in USA too, and I'll be glad to know about your country. Ok, let me to finish my e-mail, I hope to see your answer soon! I'm attaching my photo, I hope you will find my photo good. Ok, good bye, Christopher, hoping to see your message soon! Take care, Sincerely, Your new russian friend, Olga.
Hi my friend Christopher! I'm glad so much to receive your answer again! It's very interesting for me to read your messages, from them we are learning more about ourself, and I begin know more about you, Christopher. My dear friend, of course, may be you want learn about our correspondence, about correspondence's essence too, really? As I want to tell that I have decided to get acquainted through an Internet due of my girlfriend Natasha which one year back has gotten acquainted with the foreigner German Frank, I have said you about this earlier. Christopher, may be, possible, we will together in the future time, may be I would like to look the marriage too, if you will want this, I don't want to hide this so important fact, but we must to learn more things about each other more and more, it will reasonably and correctly, really, Christopher? I hope that you will agree with me with this fact too. Please, tell me about this, ok? But in my opinion, again and again, we must learn about each other more and more, I repeat this! Please, agree with me, Christopher! My dearest friend Christopher, I would like to tell you about my family. I want to say to you that I have a large family too. This are my mom Marina, my daddy Pavel too. Also I have two sisters. They are Katya and Masha. My sister Katya is 19 years old. But Masha is smaller sister between me and Katya too, Masha is 10 years old. On professions my mom is a seller in the shop, and my dad is an engineer on the factory. My sister Katya is a student of the university, she is studing on the lawyer, and Masha is a schoolgirl. Our family are living without any conflicts too, we have a good understanding between our members of our family. Because, I think that our parents gave to us a good education. I think that it's so good and I'm so proud that we have my mom and my daddy. Also I want to say to you that I live with my family in one apartment. Also I want to tell that I have consulted with my parents about the account my acquaintances with you through the Internet, they have estimated it as positively because they care about my future life of course. My parents would want that I have a happy life, and would want that I will find my man. As I told you earlier, I have never been married. As already I spoke to you earlier, I work as a waiter in the bar here in Kazan City. It's a perfect and cosy bar. My job is very pleasant for me, people in our city are kind, and visitors of the cafe are not roughness to us, certainly there are cases when the visitors are not correct with us and spoil mood, but it happens very seldom. I'm very interested to learn about your work, Christopher, and what do you do in free from work time? During our weekends, in my free time, we are with my girlfriends, also with Frank and Natasha sometime, go for a walk to the city, we like to sit in cafe too for a cup of tea. I like my irlfriends very much, especially my best girlfriend Natasha. She is asnative sister for me! By the way I want to say to you that Natasha works as a waiter in our bar. Also I want to say to you that Natasha and Frank are living in Kazan City now. Natasha have visited Frank to Germany at last time, Frank asked Natasha to visit in Germany him after that when they have understood that they love each other. I remember, Natasha was so happy in this time. They lived together during two month in Germany. And then they have came to Russia, to Kazan City too, simply,Natasha said to Frank that she have missed about her parents, and that she want to visit on some time her parents, and they came to Kazan from Germany. They are very happy together, they love each other very much, I envy to Natasha and Frank slightly :) and also, of course, we meet with each other sometimes and spend a lot of time together. We are so good friends! Also I want to say to you that I have never been outside of Russia, I have never been in an other countries, but I would like to travel at once, it's so romantical, I think :) Well, Christopher, I must to finish my e-mail to you, I hope that we will continue to correspond with each other and you will tell me much more about yourself, and I will try to tell about myself as more as possible in future e-mails. I want to ask you about more things, Christopher, and I hope that you will understand my questions and will answer me for them. I want to learn more about your country, please, tell me about your family, about your friends. A great hello to you from my family, my friends Natasha and Frank too. I hope to see your message soon. Bye-bye... GOD BLESS YOU, YOUR RUSSIAN FRIEND, Olga.
I have a personals site up at YAHOO, and I rarely receive contacts on it. Out of the blue I get a message from "Ilona", and then the next day another comes infrom "Olga". Two Russian ladies interested in me at exactly the same time, what a coincidence. "Ilona" is a little more aggressive and talks about eventually meeting right up front, while "Olga" is a little more believable as somebody saying hello from overseas for the first time. I replied to both of these messages at the same time but only heard back from "Olga", so I think they came from the same source. Since they plan to use the same pictures and/or letters for both of these characters I only get to hear from one of them. I have only received three letters from Olga so far, but I feel confident in concluding where this is going. In her last letter she doesn't respond to a single question I had asked, and in fact, this letter says "I have a large family too" even though I had specifically mentioned that I have a small family. Please make whatever use of this information you see fit. The attached pictures are from "Olga".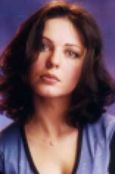 ---
Vasilina Rechkina (Tatarstan, Russia)

My name is v.p., I live in Australia. I'd like to confirm Pele's report on Vasilina-555@yandex.ru Vasilina-111@yandex.ru contacted me and I received identical set of letters, ending with $ request for Visa. She uses different photos every time, but the same address: Vasilina Rechkina 89-67, Mayskaya street, Zelenodolsk city, Tatarstan, Russia 420076 That scammer has also profile at Friendsearch.com, user's name "Kisstaya" - has identical with Vasilina introduction letter, but different photo. Faithfully V.P.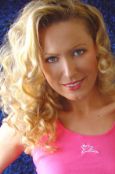 ---
Natalia Garaeva (Kazan, Russia)

This Women has contacted me through yahoo. I was only interested in meeting people as friends, but she tried to tell me about love. Luckily I saw this site before she asked for $. I don't have all letters from her, but here is what I have.
Letters:
Hello my dear friend, Steve:) Steve, I want to say to you that your letters became an important part of me and my life, your letters help me live, I don't have boring mood in general, but it there comes when is bad weather in the street. But when I receive your warm letters, I forget about bad mood at once, I have a smile on my face and magnificent mood from your letters. I can't without your letters now, Steve. You can see that I write to you so long inform letter about myself, because I want that we know about ourself very much. I thought that it is so imortant for us Steve, realy Steve? By the way today it's warmth on the street, but it is cloud wind too, I don't like this, it is around-1 degrees C. I like summer very much! I like summer because in this season I have a vacation from my job too, it's so nice. I like to spend this vacation with my family and with my friends too. Basically, in vacation I like to go to camping too in the wood, which is situated around near Kazan City. Steve, I hope that you know that our russian woods are so beautiful, I hope in America too. There are the pines and beautiful russian birches basically in our woods. Also through this wood proceeds the small river, this place is so real romanticism, believe me Steve. We are with my family, my dad, my mom, and my sisters Elena and Tanya pack a backpacks, we take a large tent, we take a necessary foodstuff, and we are together with my family go to camping. I like this very much, Steve. Especially, I like to be near this small river too, my dad like to fish very much, I am not fisher:) But, once I have tried to fish, and I have catch a small carp too:) I was so surprised by this,and what about you? Do you like to fish?:) Also do you know, Steve, that the food which is prepared on a nature more better than in home? It is a fish soup basically. Also we eat fish canned food. It is the sprat in a tomato sauce. It is so tasty to eat on nature. In total, I like camping very much, Steve, and how you spend your vacation? Tell me, ok? It will be interesting for me. Dear Steve, also my girlfriends in our cafe ask me about you very much all time:) I tell them that you are very good man, also I want to say to you that some my girlfriends envy me slightly because I found so good man by the Internet. But I don't address on their envy of any my attention. Also my collegues from my job asked me about that did you sent me any gifts. I answered them that it is not nessesary for me. The main gifts from you to me are your warm letters and you, Steve! Also if your remember, Steve, I said you in my last letter about that it is not necessary to send me any parcels by the usual pochtamt services and any others Post Services. I have said to Galya and Jan about larceny of postmails and others sendings about that some my friends said me. Jan was agree with me too that it willn't nessesary to send any thing by the Post Services. The fact in that when Jan and Galya have got acquainted, Jan decided to send to Galya a nice gifts to Kazan by any Federal Express Service. This gifts are beautiful flowers and nice woman white dress for Galya. When Jan sent it, Galya didn't receive this so nice gift from Jan. The gifts were lost by this Service for the not clear reasons. It was so pity for Jan, and, is especially for Galya. She cried very much from this to a mountain. Jan wanted to submit to court on this Service, but Galya reconvinced Jan to not submit to court on this Service. So this beautiful gifts was lost without a trace, Steve. From this my dear Steve, please, don't send me anything by the any Post Services, ok? I don't want that will happen as it was happen with Jan and Galya. Also Galya and Jan want that if we with you will be together, that we visit them. Steve, they will leave Russia through some time, they will come to Jan's Native Land to France, Lion City. Jan said to Galya that he don't want to live in Russia, because he likes his native France more than Russia, Galya want to live in France too as she said me, also I will miss about them. Also they see that we have a good relation with you and they wish us that we will together soon and thatI will come to you in USA and we will live together in USA as Galya and Jan live together. I want to say to you, Steve, that I will think about you more and more, possible, about my coming to you Steve, I feel that our relations are more than friendship, realy Steve? I feel it by my heart and soul, because I can't without your letters now. Also, Steve, I promise you that I will call you soon, I so want to hear your voice Steve, I hope that I will find a free time for my calling to you Steve. I hope that it will soon! Ok, Steve, on this I am finishing my e-mail to you, as usual a hot " hi! " from my family to you, and from Jan and Galya too, Steve! I will wait for your messages with my large desire. Missing of you, Steve, Yours Truly, xoxoxoxoxoxoxoxoxoxo Natalia.
Hello my dear friend Steve! Steve, I was so glad to receive your answer again and again, it was so good part of my day when I have saw your words in the computer. Steve, before my coming to manager's computer, Also besides today,I had to serve a very bad client in our cafe. He was very drink a vodka and he all time prevented me to work. It was expressed in that he tried to embrace me and all time spoke me so various abusive words. Eventually our service of protection, police has expelled him from cafe, but my mood was awfully bad. And when I have saw your answer in the computer, my mood became so good. Steve, please, don't worry about this so bad case with this so bad client, ok? It's ok now. Dear Steve, I see that we are interested in each other more and more, and I think that it is so good for us, because I have so good and liked friend as you, Steve. I am so interested by you Steve, that my life became better than before an acquaintance with you, Steve, I feel it. You are so good friend, you can understand me as a good friend to good friend and I think that it is important thing in the life. Steve, I see that you trust me, as I do it with a great pleasure, and I think that it is so good thing in our friendship, really, Steve? I hope that you understand me, Steve, that in my opinion, all people in the world must to understand each other in spiritual plan of a dialogue. Do you agree with me, Steve? Tell me about it, ok? By the way I want to say to you that believe in God very much, I believe in Jesus, I am a Christian woman as I said you earlier. I like to go to Church too, it is not far from our cafe too. Our City's Church is very beautiful place, there is a lot of an beautiful icons too, I like this. The priests sing beautiful songs and I like it very much. This so calms my soul when I have a bad mood too. But now, I want to say to you that your letters calms me too when I have a bad mood, I feel it, Steve. I want to say to you that some people of our work personal, here in our cafe know that we with you write to each other by the Internet. They said me that it is so good for us, they ask me to say to you a friend hello and they, as me, want know more about USA and american life, about your culture in USA. My dear friend Steve, also I want to ask you your full name and your home address on any unforeseen case also. Steve, I would like to send you my home address too. The fact in that may be, possible, our manager's computer will break in any time, as manager have warned me, and I think that it will be so pity that we willn't can to write to each other by emails during long time. But I think that God willn't admit it, because he know that we like to write to each other our e-mails as I feel it. Steve, I can send you a postmails or postcards by the usual mail service also. But you must know that will be better if you willn't send me a postmessages or other any parcel posts, for example by our city usual pochtamt. Steve, I want to say to you that it is so shame that we in Russia have a peoples or some mail organizations who like steal the postsendings of any peoples. I know many so shame, so bad cases about it from my girlfriends. It is the shame for this peoples and organizations, realy? I hope that in your country all OK with postorganization. Please, don't send me anything by the our city's pochtamt, I don't want that your postsending will stealed by any thieves! But I will give you my home address and my full name on any case. I will wait for your letters my american friend Steve. As usual, a warmth hello from my relatives and friends to you too!!! MY BEST FRIENDS HUGS TO YOU! Truly and Sincerely, Your dear friend, Natalia P.S. This my full name and my full address: My full name is Natalia Garaeva My address is 420036 City Kazan Street Timiriazeva House 4, Flat 26 Russia
---
My name is jeoff and I recieved several emails from a woman by the name of Tatyana that claims she lives in Novosibirske Tatynand got very personal and close. in her last letter she becane intermat and I then tried to respond but with no success. tis was the last letter she emailed me as you will read. I was fortunate I did not get involved with tatyana she is one trouble maker. concern emailer.
Letters:
My name is Tatyna.I simple Russian girl. I want to get acquainted with serious, reliable the man. Since the childhood go in for sports. I love children and very much I want to have the. My e-mael:vtatyana@bk.ru

Hello, my friend. I was very glad that you answered me. I would like to find out more about you very much. I live in Novosibirsk. want to tell to you not much about the city. It(he) very large and beautiful. The Novosibirsk area is arranged in the south of Western Siberia. е Ј the area of 178 thousand square kilometers, population more than 2,7 millions the man. The Novosibirsk area was derivated on September 28, 1937. Subsequently in 1943 from Novosibirsk area was selected(allocated) Kemerovo, and in 1944 Tomsk area. The territory of Novosibirsk area with 1925 till 1930 went into a structure of the Siberian edge(boundarouse). Till 1917 more than hundred years was a part of former Tomsk province, one of 4 provinces of Asian Russia. In 1993. To Novosibirsk 100 years were executed. I'm very cheerful person. I want to find a man of my life with whom I would spend the rest of my life. I do not want to make a mistake in my choice and I wish to know as much as it is possible about my future friend. My schedule is very severe. I live with the mum now. She is a very good person. But she does not trust in the success of Internet relations between couples. My mother is very far from all this things. I cannot make promises that the future may bind us, but I wish to help you to study more about me. I seldom travelled far, and never was in other country. But I dream to visit on places of ancient civilizations. I have never been married. I do not have children. As you probably already had noted I'm 25 years I was bad to perceive the computer but I learn now. I have university education in economy. My favorite food is Pelmeni. Pelmeni is a simple Russian dish, which is made of paste and meat. It is very tasty. I know many receipts of good meal. I like roses among the flowe rs English I studied at schooland university. I like to listen to music in the free time. I listen different compositions depending on mood. I have never been married and I want to create good family. Probably we will become good friends or even more, if we are very successful. Probably as it is the same with you my private life is too limited by the absence of free time. Even my weekends sometimes are filled with the work.. I'm not complaining. I believe that the time will award me and I feel that I shall have a greater control of my private life thereafter. I hope to find the second half of my life and to share with him love and everything. I was not successful enough before to find one for me. I wish to find a self-confident and kind man. I know that it will be a hard work, but I will move to this purpose. I shall try to form the strong bonds of confidence and communication with you and to be the good mother of our future children. I hope that your purposes will be similar. I wou ld like to know your thoughts about your future. I hope that you have listened me with the interest and it will be the beginning to help you to know me a bit better. I will be waiting for your answer. Bye, Your friend Tatyna
How are you? I hope you are OK. My feelings about you are warm and I believe that you are becoming good friends. I haven't found a man to share my life with. You know my best desire now is to meet the best beloved man and to love and to be loved. And frankly speaking I feel that there is something special in your personality and I can trust you. It's always pleasant when you are sure that your partner will understand and support you in any situation, that he will never hurt or betray you. Only relationships based on mutual understanding, faithfulness and honesty can be really happy. I'm sure that you agree with me. Yesterday I met with my classmates with whom we studied at school. We meet every year. We talked much, remembered funny stories from our school life and talked about our present life. Some of the girls are married and have kids. It's always pleasant to see those you spent childhood and youth. i will await your reply with great impatience and joy. , Your friend Tatyna
Hello my dear friend! I am glad to receive from you again the letter. I am grateful to you that you have written to me. I think that each new letter pulls together us more and more I think that you have learned(found out) about me much. I was familiar with young people, but not one of them might not it is pleasant to me. I have found you and I think that you approach me. I hope that I have made a correct choice. I do not want to risk. I want to be happy and to love persons which am worthy it. I write you with pure(clean) intentions. I want you to make happy. It is possible for me to make it how you think? Once I had long attitudes(relations) with one guy. We met it(him) two years. I thought that we marry. But his feelings to me have grown cold, he began to concern badly to me, began to drink and carry out(and spend) a lot of time with the friends a lot of. he became rough with me. His(its) friends consist in a mafia and he began one of them. he had a good time with other women. he li ked this sweet life. I might not continue to meet him. I was strongly upset and after that I was strongly disappointed in Russian men. Has passed already two one year. I have understood that can become the happy man with one Russian. Recently I was told by my girlfriend that it is possible to get acquainted with the man under the Internet. I have not believed this but have decided to try. And I have found you. I am very happy that we write each other. For me it is very serious. I to want to be happy with the man and to lead(carry out) with him all life. I to wait from the man of understanding, I to think that this most important and certainly big love and care of me and of our future family. I shall try to make the man happy. But ithout his help, without his love and understanding it will make difficultly. I once again to want to test such feeling as love. I very much to hope for it. Therefore I to write to you. I to think, that you to understand my words. I to want to learn(find ou t) your opinion on all this? I want to learn(find out) more about you. About your soul, a private world. That it is important for you: material or spiritual values? Now I shall be closed.......... I shall wait for your answer with impatience..... Your friend Tatyana
Hello darling, Thank you for your letter i was so glad to hear from you. I feel that it would be much better to be coming home to the love of my life, to hold him and kiss him as soon as I walk in the door. I think just knowing that there would be some there to return my love would be enough to help me forget about any troubles that I might be facing. I would also hope that he would feel the same way about me. I think a marriage should be a partnership between two equal but different people, each with their own strengths and weaknesses. I am sure that the two together would be stronger than the individual. I am confident that I could face any trial that life may through at me if I had the love of a good man to help me get through it. It would also make the joy of life's triumphs much better if there is someone there to share them with. I know that if I am that woman, that is how I will feel about you. I shall be happy to have the husband as you. You very much like me It is impossible find out the person under letters. I will await breathlessly for your response. Yours Tatyna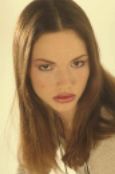 ---
Marina

I am a single father of 4. The contact came to my e-mail from a profile I had posted at 1st-international bridal agency. There were only 4-5 letters from the scammer (Marina). Although she was only 26, and I am 53, she showed grea interest in me. Here is the last letter I received from her where she asked for the money. ( I was already sure it was a scam, and did not send any. The scam i crude enough, it is not likely that many men would be deceived, but he/she may be using these pictures with more elaborate scams.
Letters:
Bob! I could not write you these days. Me have asked replace one worker at our office. I worked these days with databases of clients! And unfortunately I have not access in Internet. Now I returned on the workplace. I all these days worried, that you will overlook about me.My intentions concerning you are very serious. In the days off I went to mum. At her was birthday! I have presented her - puppy! It is two monthly dolmatin! We have named him - "Pirate"! Now mum will not boring without me. Now I can write again you every day! Your Marina.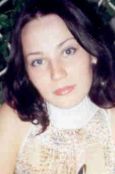 ---
Natalya (Panino, Russia)

I am 36, single, no kids, white American. I was contacted by Natlya on Yahoo personals on Apr-15-2004 and we corresponded a few times. Each time she included one picture as if dangling a carrot. She's a hottie and definitely marriage material, except for the fact that she's a lying scammer, otherwise I'd gladly ge hooked up. My friends were jealous and coaching me to marry her immediately Her latest letter came today on the 26th. I really thought it would be great to meet her since I generally don't date American women anyway and she is stunning and nice. But I usually prefer the beautiful Latinas in South America. So after a few nearly perfectly written emails I got suspicious because basically I just had a hard time believing a Russian woman in a small village could write so well in English. I've traveled to many places including Europe, Asia, and South America, and it's really very rare in non-English speaking countries to find someone that speaks or writes almost perfectly. Also her emails are always interesting stories, not really normal dialog between two people. So I took a few phrases from a couple of her emails and used google. Sure enough, a guy named Tom was getting almost identical emails. And before him Israel. At this point I am positive she is a scammer because the identical emails have already been identified as such. Besides she says things like "today the Moscow zoo came to our town", or "last night I dreamed of my mother", or "today my friend went into the hospital." But didn't that happen a month ago when you told Tom? But I decided to keep her/him on the hook for a while just to give them back some of their own medicine. I even wrote her a poem that if you you extract the first letter from each sentence it spelled out "I KNOW YOU ARE A SCAMMER", only because I just didn't know what else to write to her to keep her going for a while to collect these emails. We're already at the point of talking about a get-together. It's a shame that crooks have to ruin it for the legitimate women looking for a Western man. I still would like to visit Russia one day. And thanks to this site for posting Tom's letter, which can be found here: http://www.womenrussia.com/blackpage219.htm Total losses: $0 When I discovered this site a couple weeks ago I scanned the black-list and found pictures of other Russian women that wrote nearly identical emails again from my past. But those times I declined to get involved so they didn't go anywhere. Natalya was different. She was too good to pass up, but not good enough to scam me, thanks in part to this site. I hate to turn her in, she probably doesn't even know her picture is being used this way, but I have to do my civic duty. Now only if I could meet a Russian woman that is so sweet and looks like Natalya or Elena Petrova, I'll be able to die with a smile on my face. Victor D.
Letters:
First of all I want to apologize, that I did not answered you for a long time. Please do not be angry with me. Unfortunately I had no opportunity to write to you sooner. Please forgive me for a delay. I hope you are not offended. I hope you will write me and will not hold evil. I am very glad that you have answered my letter. Thank you that you have found time for answer. I do not know what to write to you in my first letter because I never wrote letters and did not get acquainted on the Internet before. But I think will be correct if I will start to tell about me from the very beginning because I was first, who has written first letter. I really do not know as far as my life is interesting to you, but I think, if something will be not interestingly for you, you will tell me about it. Probably I should begin my letter with the most important thing as I have not told to you about it in my first message to you. Probably you will be very much afflicted when you find out that I live not in your state(country). But I very much hope that it does not frighten you, because I the same lady like many other ladies living in the different countries. I the same person with heart and soul. And if your interest is not limited by distance or borders, I really will be very glad. My country is Russia. Our country is located on continent named Eurasia. Russia is very big state(country) and occupies very big area. Capital of Russia is Moscow. I was born and I live now in village(little town) Panino. In Russia the village is a small settlement in which just a few thousand, or a few hundreds inhabitants. My village is village of town type. We have the same houses as in large Russian cities. But in comparison with the big cities, our village is considered as very small village of course. Probably if you want to have the best representation about where I live, I should tell to you that my village is located close to the big city named Woronezh. It's our regional center. Very big city. Woronezh is located on distance of 550 kilometers from Moscow. In the childhood I dreamed to be a ballerina or figure skater. But at conscious age my interests have changed. When I has appeared before a choice- where to receive higher education, I have understood that I want to be a economist(bookkeeper). I always showed big interest to knowledge of this area. On this, at that time I already knew absolutely exact that I will be bookkeeper, and I do not regret about my choice. My education consist of three steps. School - College - University. I began to get education in the comprehensive school. After I finished it I entered the college. I finished it with excellent results and entered the University. At this time I work in small building company. I work as a bookkeeper. Very interesting work though many my girlfriends disagree with me. I already spoke you that my name is Natalya. But in Russia actually each name has some forms, for example such as - the reduced form or the diminutive-caressing form or pet name. On this also my names is - Natasha. Victor I promised to share with you my picture, I fulfil my promise with worry and with pleasure. In addition to a picture I want to tell that I am blonde. My height is 5 feet 6 inches. My weight is 115 pounds. And of course you should know that I am 25 years old. My birthday - on March, 23, 1979 I understand that all people have various tastes and interests, but I sincerely hope that my picture and my appearance will be pleasant for you. But if my appearance doesn't conform to your tastes and interests, I will understand you, of course. I the optimist at heart and it's frequently helps me in my life. I already adult woman, and I look at a life with a philosophical shade. But as though I did not try to inspire myself that I absolutely happy woman, I cannot do it. I have good friends, I have work and an apartment. But there are things without which people cannot be happy. And for me it's not material things, but spiritual. I have written to you the first and it means that I am ready to share with you my thoughts. I am very glad and grateful to you for that that you have answered me because I have decided to take only one chance in dialogue through e-mail. And if my letter to you would remain without your answer, I think I would not use this way second time. Anyhow, I hope that you, as well as I, have interest in our dialogue, and I will wait your answer. In the end of my letter I want to ask you the most banal questions. I want to ask you what music you like, what movies you prefer and have-whether favourite movie. These questions are really interesting for me because I like American movies and American music very much. I with pleasure will tell to you about it in my next letter if you really want to learn more about me. Do you like your job, Victor? Have you ever had experience in correspondence with a friend from other country? Maybe you more skilled in this plan than I'm? I thank you for your answers beforehand. If you do not want to answer these questions, please do not answer. It simply my female curiosity. I will be very grateful to you also if you share with me your pictures. I thank you beforehand. I am sorry once again that I did not answer your letter for a long time. Forgive me, but I had no opportunity to take advantage of a computer. I will explain to you later - why. With the best regards. Natalya.
Hi Victor! This is again Natalya! How your day was? I hope you are glad to receive my letter because when I have received your letter I really was delighted. Many thanks. I hadn't time to tell about it in my last letter. I write to you letters on my job because I have no a personal computer. The computer is in an accounting department. Lady who works with a computer will sometimes allow me to use a computer in my interests, but only when this lady has a free time. It depends not on me unfortunately. I work five days in a week - from Monday till Friday. It is the standard established in Russia. Therefore I will be not capable to write to you and to receive your letters on Saturday and on Sunday. But sometimes I work on Saturday and even on Sunday. It is called maintenance standby. On this maybe I will can write to you letters even on Saturday or on Sunday. Maybe. Do you want to know how I will write to you my letters? I write to you letters during all my working day by small parts - in those short time intervals when the computer will not be occupied. And something else. I have been warned that our computer has dependent system of sending of mail. My letters will be sent only after service mail which is sent two times in day - at midday and after finish of the working day. Probable, my letter will be sent automatically after finish of the working day. Working day in our company comes to an end at 22.00, but my working day comes to an end at 17.00. Oh! I promised you to tell what music I like. Now I have some free minutes and with pleasure will spend this time to tell to you about my interests. I like various music. All depends on mood. I like to listen classical music. I like Dunaevski And Chajkovsky. I like to listen simply instrumental music. Such music allows to relax and have a rest. With such music I like to reflect. I like to listen to guitar masterpieces of Joe Satriani. I very much like group Dire Straits. I like Pink Floyd. They are not similar to anybody. It is great group. I like Madonna, Robbie Williams and George Michael and many others. In America many great musicians. I like many Russian musicians. For example Philip Kirkorov, Valeria or groups: Chaif, Splin. But you probably do not know them. I very much like cinema. In Russia create few good movies. I like works of such directors as Tarkovsky, Konchalovsky, Mikhalkov. My favourite movies - Siberian Barber and Tired by the Sun. It's masterpieces of the Russian cinema. The American movies in Russia use huge popularity. The American movies is considered the greatest. I very much like the American movies and I like many merican actors. I like movies such as The Sixth Sense, the Rainman, One Flew Over the Cuckoo's Nest, Gone with the Wind, Magnificent Seven, the Godfather, Groundhog day, The Scent of a Woman. My favourite actors are Russel Crow, Mel Gibson Bruce Willis, Al Pacino, Kevin Costner, Samuel L. Jackson, Julia Roberts, Tom Hanks, Demi Moore, Kevin Spacey. My hobby is the English language(if it's possible to tell so). I have loved English long ago, when I studied at school. In Russia the program of training necessarily includes foreign language, as a rule - English, German or French. I have entered in group of the English language and I am happy that I made it. I very much like your language. After school, I continued studying of English language at the university. I like this language. It is a very soft and easily-memorized language. I learn the English language easily. At present I attend courses of the English language. I study your language within 14 years. I want to know this language perfectly. I know that now I admit mistakes, but I hope you won't angry. What else to tell about me? I never was married and I haven't children. I am lonely and the reason of my loneliness not only in me. However, I do not know if it interestingly for you. I live honestly, and it brings pleasure to me. I am optimist and I like to smile, because a smile - mirror of soul. For happiness is not required many things. Likely the main thing that does not suffice me now is love. People without love cannot be happy. But when near there is a close person whom you love, life becomes fine irrespective of where you live and what you have. But the loneliness fills a life with sadness. But I do not want to speak about sadness anymore. I am glad that I have an opportunity to write to you and I am glad that you write to me. And at present it really causes a smile on my face. Do you have the big family? I should finish my letter. Thank you for a beautiful picture. I loved it. I hope to receive your letter soon. Sincerely and with the best regards. Natalya.
Hi Victor! I am frankly glad that again I have a possibility to write you. Today I saw my mother in my dream and thought that I have to tell you about my mother, because when I say about her - I tell about my family. It is really so because I have never seen my grandfather and grandmother and I don't have brothers or sisters. I was the only one child in the family, and my family consisted of two people - my mother and I. I really feel great proud when I say about my mother because she was a very good woman. But together with this, every time the recollections about my mother cause tears and I can't keep them. My mother died when I was 16 years old. Three years before her death my mom has damage in road accident. She was standing in the street and she was knocked down by a car. Probably the driver was strongly drunk, because the witnesses said that the car moved by zigzag and suddenly appeared on pavement. As a result of collision my mum was paralysed. She spent three years in the wheelchair. I looked after her did all that was in my forces to make a life for which she was fated since this moment - easy and joyful. I spent little time with my friends and practically all my free time I spent near my mother. I was crazy happy when mother smiled, because she smiled very seldom. She was ashamed of her helplessness. Every time when I was going home after school I looked at the window and every time my mother met me. She was looking through the window and smiled. It happens always. She met me every day and never forgot. That's why I felt alarm at once when 9 years ago I looked at the window and didn't see my mother there. I understood that something is wrong. I rushed home with tears in my eyes. When I oped the door I understood that I stayed alone. As usual my mother was sitting in her chair. But she was dead. I remember how I stretched my arm and touched her pulse. It got dark in my eyes and my feet didn't obey me. I couldn't stand. I thought I would go mad. I have felt that I lose consciousness and lain on the floor. I sobbed and couldn't quiet down. I couldn't imagine that I will live without mom. This was the person I lived for. All I did in my live I did for her. She was such a good mother. She taught me everything I can do in this life. My mother dreamt to bring me up as an honest and decent lady. I was the only child and mother gave me endless love. And I tried to do all to be worthy daughter, to be worthy her love. And I hope that I became such a lady as my mother wanted to see me. Now I appreciate the difficulties of that time in a different way. Difficulties train the character. I lived without help and support, I went through different difficulties about which I don't want to speak. But I have gone through these difficulties and remember this I feel that everything I have done correctly. My mother always told me that one should look at difficulties with smile not mentioning that there is a shout of despair in the throat and there are tears in eyes. One should be strong and proud - as my mother was. Forgive me that I have told you about this so in detail. But I say about my mother seldom. But when I say about her I can't do it in couple words. I loved her very much and that's why I told you little things about her. Forgive me. I decided to share my recollections with you as with a friend, because I didn't speak about her with anybody for a long time. Forgive me that my letter is a sad, big and uninteresting. Simply when I begin to say about my mother I can't stop. But I promise not to write such sad letters anymore. I am going to move to America, to marry. I not against if you visit me. If I be shall visit you, you will not be against? Thanks for new beautiful picture. Like any person I have dreams, small and big. But when I reflect seriously, I understand that in effect I dream to create my family. I dream to feel loved and necessary. I dream to find the world of kindness and tenderness. I dream to receive as a token of love - a stars in the sky, crimson sundown, and dew on a fragrant grass. Probably it's too much. I have to finish. Sincerely with best regards. Natalya.
Hi, Victor (English) Privet, Victor (Russian) Today I had so much work that I was afraid that I wouldn't have time to get your letter. And I have to say that this frightened me. But now I have found free time and very glad. Thank you for your kind letter. My last letter was sad. That's why today I will try not to write about sad things. Then now I am smiling and have a good mood. As a matter of fact today all the colleagues have a good mood because today we found out that On Wednesday The Moscow Zoo would come to Woronezh for touring. This is a great news because The Moscow Zoo Is the biggest zoo in the country. So everybody discuss only this news. Everybody wants to visit the ZOO because the tour will last only for several days. I like animals very much and I have never seen Moscow Zoo. I like horses very much and think that these are the most beautiful animals in the planet. As matter of fact I have always dreamt to have some pets - a cat or a dog. But when I think that a little puppy will wait for me at home alone I feel pity. That's why I don't have pets. I always wait for weekends with impatience, because I get tired mentally and physically at the work. That's why weekends are the only possibility for me to rest and to get new forces. Weekends I spend differently. Sometimes I want simply to rest in my apartment. I like my apartment - little and cosy. On weekends I always clean the apartment properly. I like purity. And though I always try to keep my apartment clean, there is always something to do about the house on weekends. But when I want really to relax I listen to music or read books. I like to read books especially historical novels about ancient Russia or other countries. I like to spend time in nature in the open air very much. The camping is very popular in Russia. I adore to go to the forest and to live in a tent though now I have seldom such an opportunity. I like to look at night fire. I like to look at the stars very much. In August the sky is strewed with stars. It is incredible beautiful. I like to cook on the fire. There is no more wonderful when in the air the fragrances of forest, river and smoke mix together. I am romantic undoubtedly. I really like cooking. I know that I do it well, because I started cooking from childhood. My mother taught me many things including cooking. She said: "Lady who can cook well don't have disadvantages and demerits, because tasty food is a way to the man's heart. May be she is right. I like Russian dishes and my favourite dish is hodgepodge ( in Russian we call it okroshka). I am not sure if you know such dish. This is a Russian national dish. What dishes do you prefer Victor? I do not smoke. I drink alcohol very little. I probably shall soon visit you. You will not be against? You ask why I write to you. First - the distance is not important for me. I do not think of it. I think that for true feelings there are no barrier and distances. Likely you want to know why I do not search for destiny in Russia. I have collided the big cruelty and disrespect. There is one very weighty circumstance because of which I have no the friend here, and do not want. The young and beautiful guy has acted with me very much cruelty. I am not ready to tell about it yet. It is difficult and hurt for me. Can be later. But I can tell that first I could not find to myself the friend in Russia, and now I do not want. I do not believe Russian guys. I cannot go to travel across Russia in searches of prince. But I have decided to try to find my destiny through the Internet. Unless it is bad? America - the Great country. Relations of our countries at present good. I well enough know the English language. On this I write to you. If it is not comprehensible to you tell me please, because for me it not a joke. I also could write to other country. But English-speaking countries not so many. America the most familiar country for me. Looking back at your life would you like to change something? I have to finish. I hope my letter was not stodgy and uninteresting. I will wait for your letter with impatience. I wish you peace and kindness. Natalya. P.S This picture was made on Black sea.
Hi, my dear friend Victor! I hope you not against if I say so. Thank you for your letter. From day to day I feel more necessity to get your letter. My mood has become better again when I have got your letter. By the way, when I came to work today my mood was bad, because my girl-friend fell ill and now she is in the hospital. The saddest thing is that she has birthday today. She is 26 years old today. Unfortunately she will spend her birthday in the hospital. But have already talked with the doctor and I will be allowed to spend the evening in the her chamber. In the evening I will bake a cake, buy balloons and go to the hospital. I want very much that she have good mood on her birthday. This my best friend.I have only one real girlfriend - Victoria. Victoria is that lady who is in the hospital. We are friends for 20 years already. Victoria and I are like sisters.Victoria and I like to walk. Usually we walk in the park. But also we like to spend time in Victoria vegetable garden. She lives in an old wooden house. I don't know if you have seen such houses. This are the houses which were built before the secondworld war, in the fortieth years. These are very old houses which don't have bath and running water. So people have to take water outside in the well or in a pit. In modern world such conditions seem very terrible, but this is really so. We like to spend time in Victoria vegetable garden. There she grows potato, tomatos and cucumbers not to buy them in the market, because in winter the prices of these products rise very high. Every winter Victoria and I make a big Snowman by big snow balls. We make a carrot instead of nose and potatos instead of eyes. It is very funny. All neighbor's children come to see it. First time we made such a Snowman 16 years ago. Since that time we do every year. This is a tradition for us. We pour it with water to cover with ice. So it stands for the whole winter. I like Panino(my village). Many people in our village know each other. We have little buildings - maximum 4 floors. Victoria says that she wants to live in a big city. I don't know where it is better. Big city is a big traffic, fast rhythm of life, garlands of fires, lightning shop windows, high buildings, fountains, cinemas, parks, attractions, theatres. It is wonderful, of course I like it. But our village is a fresh air, a lot of trees and birds, silent and comfort no hubris and vanity inherent for big cities. We have a lot of small and large lakes and rivers. The places are very beautiful. If there were no criminal the place could be considered as a paradise. But alas, the criminal in small cities, as well as in the big cities is an integral part our life. Unfortunately criminal in Russia is situated on a very high level. But I don't want to tell about sad things. Did I tell you that I can play guitar? I like to play guitar and to sing songs. One famous musician aid that a woman with a guitar looks as absurdly as a woman with a paddle. But I don't agree with him. Several times Victoria and I went to the festival of bard song. This is a place on the coast of the river where a lot of people come from all the country. At night the coast is covered by thousand lights from fires. Huge raft having the form of a guitar is established right on water and everybody who desires sing songs together with famous bard singers. This is a unique festival. I have to finish my letter. I don't want but I have to. Today when I will come to Victoria to hospital, we will speak about you. She likes to ask about you and I like to tell her. I wanted to ask you what makes you happy Victor? What was the best gift from a woman you got? This picture is made at Victoria house 2 years ago. I have no visa but I am going to doit. Sincerely yours and with best wishes. Natalya.
Hi Victor! The day is wonderful today and the weather is good. The sun is shining all the day. To add to all this I have got your letter and my happiness doesn't have limits. And what about your weather? May be today after work I will go home by foot. I like to walk along the street and to breath fresh air, especially when the weather is warm. As a matter of fact I don't want to go home. It is very boring and lonely at home. Sometimes I don't mention it, but sometimes when I come home with good mood, I want to talk very much, to share thoughts with anybody, to have fun. But my apartment is empty and I have to be in full solitude. And my good mood disappears. I simply sit down in an arm-chair and look at the window. And when the silence deafen me when I hear as My blood flows in my veins, I hear movement of my eyelashes, at that moment becomes unbearably and my heart compresses. I don't know how to struggle with it. I can listen to music or read a book. But in some moment I understand that I just deceive myself. In fact I want a beloved person to be near me, with whom I could spend evenings, to meet morning, to speak about yesterday and to dream about tomorrow day. I want to walk and to feel a strong man arm holds me. I don't want to cook meals only for myself. I want somebody to appreciate it. But enough about it. I often remember childhood. I always dreamed to become a grown up as soon as possible. As every child I completely believed that grownups don't have problems at all. I dreamt in the childhood and I dream now. Of course, the world of dreams is an illusive world. We live in a real life, so we can't to sink into the world of dreams and phantasies for long. When a dream becomes obsession, it can bring only pain and disappointment. Practically dreams do not always realize. It happens that you use all power, all aspiration to make the dream come true. But as much you try, not all in this life depend on us. When the dream for a long time does not come true, as though you did not try, dream ceases to be that star, which was for you lighthouse in ocean of the life, which illuminated your way. But anyway, I think that it is impossible to live without dreames and hopes. When there is a dream, the life is filled with sense. The dreams are those things that do us people that distinguishes us from the whole rest alive world. The dreams contribute variety in ordinary and grey life. The dreams force to think, analyse, choose and come to a conclusion. The Faith and Hope - an eternal satellites of our lifes. And regardless of what waits you at the end, joy of the victories and subordinated tops we remember better, than disappointment and pain of the defeats. You agree with me?I am surprised that I write you all this. I have never had a person, with whom I could share my thoughts. But now I have found you, and I am very glad. Forgive me for my frankness. If I said something superfluous forgive me please. Do you like when your friends come to your home? I will wait for your letter with impatience. Natalya.
---
Anastasiya Osipova (Tver, Russia)

Hello, I would like to report a female scam artist to your blacklist so maybe everyone else will be aware of her and try to avoid. Anyhow, I met her through a dating service over the Internet known as "Yahoo Personals". She contacted m first and got me to respond to her e-mail. Our correspondence started some four months back and ended recently when she asked for more money because of an emergency situation. She e-mailed me from Moscow airport saying they wouldn't let her on the plane unless she had flash money. She said airport services requested at least $1000 USD to pass. I e-mailed her back immediately requesting positive proof by sending me a ticket gate agents phone number, and then explained I have been warned of scams from this region of the world. She hasn't e-mailed or called me since my message, and I don't expect any. Anyhow, to add, I e-mailed the US Moscow-Consular Warden this same photo copy of her Visa, and he told me this Visa is fake. He! said the picture looks like a famous Russian actress. I did make a mistake earlier by sending some money VIA Western Union wire earlier in our correspondence, but I glad I spoke with you and got some insight on what might happen. Anyhow, do I need to report this incident to the foreign dating agencies or to Russian authorities, or do they even care? I have many pictures of her, or what is supposed to be her, but I don't want anyone else to fall victim, and if I can get the word out to pour saps like me! The name and address she gave me at the beginning of our correspondence was: Osipova Anastasiya Nikolaevna Kominterna street 26 170002 Tver, Russia Also, I've attached some pictures of her to see. Let me know what else I need to do to stop her? Thanks, Tom.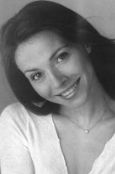 ---
To send your own story, please click here
Click here to support Black List
READ ALSO: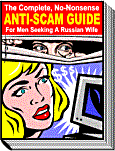 Met a Russian woman over the Internet?
Thinking about finding a Russian wife?
Russian woman wrote to you? Don't move any further until you read The Complete, No-Nonsense ANTI-SCAM GUIDE For Men Seeking A Russian Wife. Too many men were caught up in a scam and lost great deal of money - want to be one of them? Ensure your safety and peace of mind - read the ANTI-SCAM GUIDE.




Scam-free search - GUARANTEED! - Looking for somebody truly special but have had it with scammers and scam agencies? Let professionals to do the job for you.

The Universal Crib On Finding A Russian Wife - the most compressed, step-by-step guidance on finding, courting and marrying a Russian woman.
Dating Scams - The real picture of international introduction industry
Reliable Dating Services - where to look for a Russian wife
The shocking truth about Russian Brides - E-book by Marina Smiley. Find out things about Russian brides that marriage agencies will never tell you.
Why Russian Women? - If you decided to find yourself a Russian wife, you would be inundated with questions of the type "Why Russian Women?" from everybody you cared to share your idea with. Surprisingly, every Russian woman you are writing to will ask the same question: "Why do you want to find a wife in Russia?" After a while, you might start questioning your own sanity in doing the thing which everybody, including your dates in this Internet rendezvous, consider strange enough to request explanations. Here you will find some ready-to-use answers for your family, friends and Russian women you are writing to.
Cheap Russian Translations - Russian-English/English-Russian translation: fast and comprehensive. You are not sure she understands what you mean? Translate your letter to Russian! Reasonable rates and highest quality.
---

JUST RELEASED! New E-book by Elena Petrova:
"How To Find And Marry A Girl Like Me"
Comment from the reader:
"This may well turn out to be the best purchase I have made... I hope not too many of my competitors find this book!"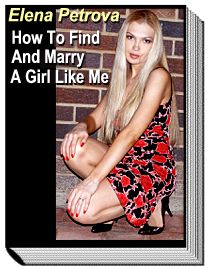 Discover how to find, court and finally marry a beautiful Russian woman!
This is the only book written by a beautiful Russian woman married to a western man - for more than 5 years! - and who is also the owner of a highly successful Internet dating agency.
Find out once and forever what Russian women are really looking for, why they are looking for it and how you can give them exactly what they want!
Get responses on your letters to beautiful Russian women - 9 out of 10, GUARANTEED!
With "How To Find And Marry A Girl Like Me" you'll learn knock-out techniques that will instantly boost your success rate in dating Russian women - online and in real life. You will have more beautiful girls that want to be with you than you can handle!
And not just ordinary girls! They will be beautiful, intelligent, but most of all - honest and sincere! You will be the one to take your pick!
STOP wasting your time and money in search for a Russian wife... Get it done - painlessly, easily, and certainly! Moreover, have lots of fun along the way!
Yes, you too can marry a girl like the one on the picture... Click here!
---
New e-book by Marina Smiley (the author of famous "The shocking truth about Russian brides"):

"Sex and Love With Russian Women"

Discover where so many guys fall short when visit their girlfriends in Russia;
Learn how you can dramatically improve your success with Russian women and win when others fail.
Most intimate questions answered by a Russian woman - Medical Doctor.
---
Comments, suggestions? We want to hear from you!
Click here to Contact us
Seek a reliable Russian Dating Agency? Why not check www.elenasmodels.com - RECOMMENDED
---