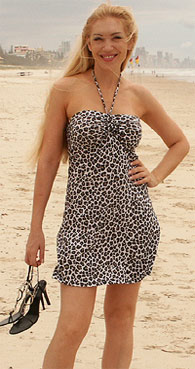 By Elena Petrova (Russian Brides Cyber Guide)
Russian mail order brides are a popular topic and it's no wonder you've landed on this page, "Why Russian Mail Order Bride?" If you are wondering why western men marry Russian mail order brides, you'll find here politically incorrect but truthful answers to the above question.
1. Russian Mail Order Brides Are Very Beautiful
If you view profiles of Russian mail order brides on Russian dating sites, you will immediately notice the difference as compared to the local dating sites. Russian mail order brides are well dressed, well groomed, slim, feminine and look very friendly and sexy, with good professional quality photos. As opposed to that, women on western dating sites (American, Australian, UK, Canadian, etc) are often dressed casually and many are overweight, with poor quality photos. The difference is easy to notice to a man's eye and it's much more fun to browse photos of young Russian brides seeking men for marriage than pages of local personals.
2. Russian Mail Order Brides Don't Ask For Much
Nowadays, when meeting women at home it's common for a man to quickly explain what he's doing for a living and how much he makes. He doesn't have to do it with a Russian mail order bride; Russian brides seldom if ever will ask you about your money. Russian brides have such a hard time with Russian men that most western men seem to be just a tad short of an angel; if a man doesn't abuse alcohol, doesn't beat his wife, doesn't sleep around, has a job and doesn't need Viagra to perform his spousal duties, this will be an absolute ideal of a husband for a Russian mail order bride. (If you do need Viagra, this is a small shortcoming that can be easily overcome by a regular supply of the said prescription drug.)
3. Russian Mail Oder Brides Are Very Family Oriented
Russian culture dictates to a woman that she needs a husband and children in order to be happy. During the Soviet times (until Perestroyka in 1987) women were told they needed to have a job as well to be a valued member of the society; nowadays a job is no longer a requirement in the modern Russian culture for a woman to feel fulfilled; however, a husband and children still are. No career or other achievements can replace the absense of the most important factor (a husband) for a Russian woman to feel happy; she can be a CEO of a large company but still feel unfulfilled unless she is married with children. Many western men find this devotion to family values very attractive.
4. Russian Mail Order Brides Are Very Tolerant And Willing To Work Through Problems
Due to the hard times Russian women have with Russian men, Russian mail order brides learn to compromise and navigate through problems without bringing a relationship to a grinding halt or just walking away from the problems. Russian mail order brides are resilient, direct and straightforward in their communication, they are fast learners, and most of all, they value a relationship and having a man in their lives and are willing to work things through where a western woman would often walk out and smash the door on her way.
5. Russian Mail Order Brides Are Loyal
Nowadays loyalty is a thing hard to come by; employees are changing employers for a small weekly raise or a shorter drive to work; women are changing boyfriends for the same reason. Russian mail order brides are much more loyal; they still live by the rule, "If it ain't broken, don't fix it" - and even if it's broken, they still try to fix it for as long as there's even a small chance it might be possible to fix. Russian mail order brides live by the words of The Little Prince from Antoine de Saint-Exupéry's novel (a highly admired book in Russia), "You become responsible forever for what you have tamed" and feel responsiblity for their husbands no matter what. A Russian mail order bride won't leave you if you have lost your job; most likely, she will find a job to provide for the family while you are trying to get back on your feet.
6. Russian Mail Order Brides Are Intelligent and Educated
More than 90% of Russian mail order brides have a college or university degree, and many of them are doctors of science or medicine. Russian mail order brides are not poor uneducated girls trying to escape poverty in Russia but usually are professianal, educated women - lawyers, accountants, medical doctors, teachers, marketing and sales professionals. Moscow has more billionaires than New York and is a distinguished European capital, and Russians in general have good knowledge of the world's history and culture, which are taught in secondary schools, with the equivalent of Grade 12 being compulsory and about 67% of the general population obtaining further tertiary qualifications. Compared to that, Russian mail order brides listed by various Russian dating sites have a higher educational level and life standards to the average Russian population.
7. Russian Mail Order Brides Are Predominantly White
Most Russian mail order brides are of Caucasian/white ethnicity. I know some people consider it "racist" calling a white person white; but it's a fact: Russian population is predominantly white and most Russian mail order brides are white, with fair skin and usually light hair. In today's world it's perfectly acceptable for a man or a woman to date outside of their ethnical background and everyone agreed that no race is better or worse than another; however, most people still find that they are more attracted to men or women of their own ethnical background. Outside of the western world, Russia and countries of the former Soviet Union (Ukraine, Belarus, Moldova and others) are about the only countries with predominantly white population. The advantages of that are not only that being a white male you can be walking down the street with your Russian wife without causing people to dip into the subject of international marriages, but also that you are not easily identifiable as a foreigner when visiting Russia.
8. Russian Mail Order Brides Speak English
All Russian people study English or another foreign language (German, French, Spanish etc) at school for at least 6 years, plus for a further 3 years at a college/university, which is a part of the compulsolry curriculum and final exams. This allows Russian mail order brides to build a sufficient level of knowledge and vocabulary to start speaking English freely within the first year of their life abroad. If a Russian mail order bride moves to a country with the language other than English, knowledge of one foreign language makes it easier for her to learn another; it's a known fact that every next foreign language is easier to learn than the previous one. Many Russian mail order brides speak 3-4 languages; for example, women from Ukraine usually speak Ukrainian, Russian and English. All Russian mail order brides know English well enough to be able to communicate, read and write mails etc.
9. Russian Mail Order Brides Have Strong Work Ethics
As noted above, most Russian mail order brides come from a professional background and have jobs in Russia. They are used to working and able to provide for themselves and their families. They are not opposed to working outside of their homes and will be happy to contribute to the family's budget although they would prefer to stay at home when their kids are small, to look after children and provide them with the best guidance and care. In Russia, the legislation allows women to stay at home until their children are 3 years old, with their work positions preserved for them and a fully-paid maternity leave for 1.5 years, which may be one on the most generous maternity leave regulations in the world. This is why Russian mail order brides are used to the situation where mothers stay at home with small children but once the kids are bigger, mothers usually return to the workforce.
10. Russian Mail Order Brides Are Sensual and Affectionate
Russian mail order brides come from Christian Orthodox background and sex is not considered evil or wrong in Russian culture as compared to some other religious and cultural backgrounds. The reason I mentioned Viagra earlier is because sex and affection are very important for Russian mail order brides and a husband who is not interested in sex or not capable of delivering on his spousal responsibilities can be a deal breaker for a Russian mail order bride. Russian mail order brides truly seek compatible partners and want to be able to enjoy all pleasures of life and marriage with their partners.
So, those are top 10 reasons why western men prefer Russian mail order brides.
I hope this answers your questions!
With all my best wishes,
Elena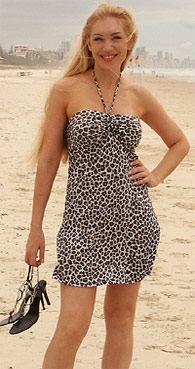 ABOUT THE AUTHOR:
Elena Petrova is the founder of www.ElenasModels.com and Russian Brides Cyber Guide. She was born in Russia, has a degree in philosophy and a tongue-in-cheek view on the subject of mail order brides. Her agency Elena's Models has clients in 176 countries, 200,000 active profiles in its database and is bringing genuine love-seekers together since 1999.
READ ALSO: