---
Profiles from Lugansk at AmericanSingles.com
Hello, I wanted to let you know about a slew of scam profiles posted as bait in AmericanSingles.com. Scammers are using for their mail Crosswinds.net, also may be Bigfoot.com or any other free service. The postings from Ukraine, in particular Lugansk are a mine field of scam profiles. The agency of Translation will contact you with your first or second letter requesting money for translations. Be warned. I have hit on several, mostly for fun after I was taken the first time. These are not real women....its Yuri.
Michael Tomlinson
---
Hello, My name is Steve, I am from the U.S.A. and I started to correspond with a women in the Ukraine, I did however run across your site after the first letter and was a lot wiser after that. I picked a girl from the AOL personals who called herself " lena1215@yahoo.com. (Elena Kiseleva). Her profile was nice and she appeared to be a sincere woman. I became suspicious after her response telling me that she had not corresponded with anyone else before and that I should ask her what ever I wanted to know, because she was new to this, assuring me that she was an honest person and would only answer honestly no matter what. So after a second response from her with no answers to the questions I had asked and after reading your site I decided to try something to see if she was genuine. I wrote to her under another name and found out that the responses to that name were exactly the same form letters that I had been receiving when I wrote her my original real name. I continued to do this about 4 more times and each time each response was the same even though I had asked different things under the different names. She sends the same letters to everyone, in the last one I and My other name were sent an address , which is a P.O. box in Odessa and a telephone number for her "Mobile Phone " . This letter once again was very vague, and again not answering anything specific that I had asked, I am grateful to you for your website and think everyone should read it before they fall into something that they believe is an honest relationship..
Thanks Again!

Steve

You may want to let others know about this and if they have suspicions, try
the multiple name game.
---
Dear Sirs;
I would like to warn other men about a woman, Elena Kiseleva, from Kremenchug in the Ukraine. In February of 2000 I went to Kremenchug after corresponding with Elena for 4 months and had a great time while I was there. I should have suspected and I guess I did but was blinded by lust because within 4 hours of meeting her for the first time we were in bed. After I got back to the U.S. I started the finance process and everything was going fast and fine but then when the embassy in Warsaw got the application she started making excuses to wait, her ex-husband wanted to take the kid on holiday then the place she applied for a visa stole her money then she had to find her father that after I sent 150 dollars 3 different times through western union then she quit writing and I gave up trying to contact her but I did not give up on the idea of getting a Russian bride I just picked the wrong one so I joined KISS.com and I ran across Elena's profile there and it had been there since she was writing to me her kiss number is 2676639 and she also used the name Elena Trocenko. I have seen 3 other women on this site advertised on the Peoplehelpers site.

Warren
---
Larisa Skorenko (Kremenchug) - 1
I had already registered with an agency when I came across your site. I had just begun corresponding with a woman from Ukraine when in her 2nd letter she asked for money for correspondence. I said "no" and in her next letter she did everything from pleading to insults to questioning my manhood if I didn't send the money. I already knew she was scamming, but your site informed me of some other scams I hadn't thought of. I don't have her email address anymore, if I had known about your site earlier I would have saved it. Her name was allegedly Larisa Skorenko and was supposed to be from near Kremenchburg, Ukraine. Her partial email (from what I remember) was lora@poltava.net sure the rest. I am now informing the agency and will see what their reaction is.
Clinton Carey*
---
Larisa Skorenko (Kremenchburg) - 2
Hi there,

I too, began my search for a Russian lady 1 month ago. I wasted time but fortunately no money thanks to your site. I have replied to a lady that goes by the name Larisa Skorenko she was supposed to be from Kremenchburg. Her email address was lora@star.sat.poltava.ua. Her profile was listed at Kiss.com (not anymore). She asked me for money in the second letter and I said no. She then sent me a letter insulting me and she said that I must send her the money. I have read at your site that she scammed another gentleman listed on your site. His story is very similar to mine. I am forwarding the letter and the pictures that she just sent me. I hope we can stop her from playing with people hearts and feelings.

Thank you,
Michael*

Dear Michael!
You write of not believing in people after experience with those two ladies. But how can I trust you? I wrote that I was once lied and can't trust just words, though they can be insincere and true. Our girls go to Internet - cafe to send letters to there Loved and only. They spend much money and time for it as Internet-cafe isn't close to their house. They can't afford all necessary things to send letters to their Loved. They also do not buy to their child things he needs. It can be sometimes fruits, milk, cloth... Do you understand it? And what happens next? This only and Loved man disappears forever without writing a word of the course. May be he found other woman or he just changed his mind. Who suffered in this situation? How do you think?
Dear Michael!! This money which are necessary for women are really the last ones. They are so necessary for their child's and her lives. At the same time for you, men they are really not the big sum of money. You want to say me that you want to feel yourself a real man, making her to spend all the money for corresponding but to reject herself in everything for her and her child.
Do you consider it to be not selfishness? I didn't like men who can't support woman, who want to have some women at once and who think that they are more clever then somebody. I hope this letter didn't offend you, my Dear! I'm sorry but you may have not think it over.
David! If you really want to help me with a payment of our correspondence, I will thankful to you. Transfer is better to do with system Western Union to my full name - Larisa Skorenko, town of Kremenchug, Poltava area, Ukraine. My adddress - 1905 str. 4-40. Our correspondence cost about 80$ in month. Next letter you must sent me cod transfer, your full name and sum.
Nice! I will be very happy if you love Nika. She is very beautiful child, so tender girl. I very love her and I have nothing in this life without her. I think that you understand, how is important your love to her. I kiss you and wait your letter.
With love.
Larisa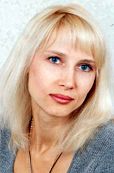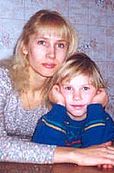 ---
Larisa Sorenko (Dyrty) / Poltava (Kremenchug)

If not for my finding this BLACKLIST I would have become another victim of a woman whom I found mentioned three times on this site. The first time I saw reference to her on this site I thought; 'Gee, this guy just isn't giving the poor girl a break!' The second time I saw her name mentioned I thought; 'Whoa, what did this guy do to her to deserve this!'. The third time? Hey, she's attractive, and makes you feels like 'you are the one'. She cries that all these guys who write to her are cheaters, treacherous, untrue, and how happy she's finally found you! Sounding familiar. She then tells you how words are meaningless, actions are genuine. So, she says, if you want to show your seriousness in me your actions to pay for my internet-cafe fees would be proof of your seriousness. This is from her first letter to me. Hey, she's already convinced me that I'm the one for her, and that her internet-cafe fees couldn't be more per month than one date with a western woman, unless you took her to McDonalds and rented a movie, so I mailed her a letter agreeing to do so.

After I mailed the letter, I realized I was about to break the golden rule stipulated by most reputable marriage agencies, 'Inform them when a lady requests money!' I then began my search and found this website. You can imagine my reaction when her name was mentioned three times. Her name; Larisa Sorenko, at least that's what this site listed her last name as. But the service I used to contact her, which I won't mention until I hear back from them concerning my letter of concern, had her listed as Larisa Dyrty. But the e-mail was identical, lora@star.sat.poltava.ua, and the pictures were definitely of her. As you can see by the pictures she sent me of her daughter, and the pictures she sent to the other gentlemen, her daughter appears to be at least two years older in the more recent photos. Guess she's been at it quite some time. Now I know her game, or at least I suspect her game, so when she e-mails me the second letter, which I have provided her, I compare it to the second letter sent into this website by the same gentlemen who sent her other photos. You will notice the last two paragraphs, with the exception of the name, are identical. Verbatim! Now I know the scam. But according to western due process I give her a chance.

Rather than agreeing to a Western Union arrangement, I politely tell her that both my accountant and banker tell me such an arrangement is not an option under the circumstances. But would she please send me the e-mail address of her 'Internet-Cafe' and I would arrange to pay for all her correspondence to 'me'. Or if this was not possible, I asked her to send me information on the local branch of a major bank which had a USA corresponding bank and I would open an account there and make payment from that account. As my sister is a bank manager and deals regularly with both domestic and foreign wire transfers I knew the procedure was, and is, possible, and explained what I needed in simple terms to Larisa. Unlike the other gentlemen who received nasty letters from her because of their reluctance to pay her internet fees, I simply have not received anything from her. Guess she, or whoever maintains her e-mail account, does not know how to respond to a legitimate offer. It's been a week and no response. Think I'll get one? Think I hope I get one? Actually, I hope I do receive another e-mail from her, fight fire with fire. I will continually request additional, pertinent information from her until she can no longer afford to use her service, or she finally realizes I'm not an easy 'mark'. I also paid and registered with Kiss--Com to investigate her profiles further after seeing reference to her using this service on this site. I found her on Kiss with four different profiles. Between Kiss and the other agency, this woman has used variances in her first name, Nika or Larisa, her last name, Dyrty or Sorenko, her marital status, divorced or widowed, her home town, Poltava or Kremenchug, her education level, university or technical school, her flat address, and other variables. I e-mailed Kiss and explained to them the situation, and to their credit they responded immediately, thanked me, and removed all four of the profiles I pointed out to them. I'm still waiting for a reply from the other site. If agencies such as Kiss are not informed of such unscrupulous activities it is hard to blame them for the fraudulent actions of a few of their members. To eliminate all Russian and Ukranian ladies from their site would be unjust to the innocent.

In my opinion, anyone who feels a need to send money to a lady whom they are certain is genuine, with sincere interests in them, then they should consider opening a bank account in the ladies home town. The process can take approximately three weeks, as signed documents need to be snail mailed, but if you're looking at a lifetime with her what's three weeks? Also, this account can name you and her as beneficiary and you can make it a non-cash account, meaning, any transfer of funds must be done directly to the receiving party and you then have records of the expenses to examine for yourself. You can also set it up to require your authorization to make any transfer whatsoever. Basically, you can add most any by-law to the account you feel necessary or comfortable with. If the lady does not agree to these terms, which I feel are quite generous since you have not actually met her physically, then perhaps her intentions are not sincere at all. Anyway, this is the second letter I received from Larisa, or Nika, or whomever. Also I might add, none of my specific questions were ever answered, as seems to be the case with most scammers; (I still smile at myself realizing she knew exactly what I wanted to hear. She made me forget one of my philosophies; 'Don't believe anything you hear, and only half of what you see!')

John Doe, USA
Caveat Emptor!
PS The following information is what I've found concerning opening bank accounts; For Ukrainian list of corresponding foreign banks; www.brama.com/diaspora/credit, it lists several options. Also, Ellips Bank of Nizhny Novgorod www.ellipsbank.com offers online applications for new accounts. I cannot comment on the credibility of either site, and as you may already know, my sister does tell me it is illegal to take Russian or Ukrainian currency out of the country, it must be first converted to a foreign currency. People who consider opening an account should use discretion and the assistance of their own personal bank, and make sure the bank they deal with in Russia or Ukraine does have a 'US corresponding Bank' affiliate. Wire transfers of funds to Russian and Ukrainian banks is, according to my sister, quite common.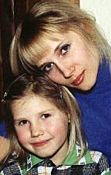 ---
Tanya (honesty@sat.poltava.ua)
Hi there,

I am also forwarding a letter I received from a lady that I wrote. She goes by the name Tanya, from Svetlovodsk, Ukraine. She asked me for money in her second letter and I said no. Here's her reply and also I am attaching her picture. I also found out that she has her profile listed at 3 different sites. I Believe it is a scam. Her address was honesty@sat.poltava.ua

Thank you.
Michael*
Dear Mike!
I wrote you that our letting costs too much for me. That's why I shall be
very grateful to you so as you help me to pay for it. It will the evidence that
you are really interesting in me and these are not only the words on the papers. I prefer to make an opinion about the man with help of his actions. I think it's true because you can tell me everything what do you want but it doesn't mean that it's real truth. I hope that you understand me. Sorry for short letter, but I can't write you more. If you are really interesting in correspondence with me, I'm waiting for your actions. If you are not serious man, don't write me please. I'm seeking only for stability and reliable partner.
Mike! You think that I draw money from you. You even can't imagine how you offended me!!! I do not deserve such words, even if it is only your suspicion. I did not expect you to say such words. It'll be hard but I'll try to explain what I shouldn't do in fact. As you know people in our country earn little money. I'm not the exception. I have to bring my child up. If I pay for Internet-services, I'll not buy milk for my child and other necessary things for him. I can't afford such sum of money (80$ per month) for our correspondence.
It wasn't easy for me to write it.
Tanya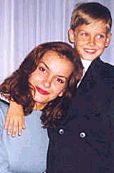 ---
Tatiana Botvinkina (Kremenchug)
Below is a copy of an email from Tatiana Botvinkina
(honesty@sat.poltava.ua). She is already listed on your page; this time she has a daughter Liza.
Darling Gary!

I'm glad to get your letter. Now I feel that we with Liza are not alone. Thank you for your understanding and willing to help me to pay correspondence. I'm very grateful to you for it. I don't know what to tell you, I want about pleasant and good so that it'd raise you mood and help to live. Your letters help me much and I read them every day with great pleasure. There's much dullness in our life. But I hope that all will change to the better, As you appeared in our life. You mean much for me. And you're the best I with Liza have. I want to love you both and to live only for you. It's my greatest wish and striving. I want us to be together, to be glad each each other every day and there'd be nothing more beautiful in the world! I want it so much! I think once it'll happen. We deserved it and waited for it so long time. Dear! If you really want to help me with a payment of our correspondence, I will thankful to you. Transfer is better to do with system Western Union to my full name - Tatiana Botvinkina, town of Kremenchug, Poltava area, Ukraine. My address - 1905 str., 4-40. Our correspondence cost about 80$ in month. Next letter you must sent me cod transfer, your full name and sum. Darling Gary! I sincerely hope that we with Liza will be so important in your life as you're in ours. That we'll be together once and forever and you'll need it forever as we. I want us to make you happy as well as you. Let it be just letters now only. But they mean so mush for me and keep me warm. I want you to know that I need nobody except you. and I'm not interested in other men. Now it's important that it'll be OK with us. Dear Gary, In my life I had no happiness long time. But I believe in pure and honest relations with Loved person. Many men tried to use my weakness and loneliness but I do not believe them and am afraid of them. But i always believed that there's a man with whom I can create strong family. I want to have cozy house. I want to meet my Beloved one and to keep Love and honesty till the end. I want mutual pure feeling without lie and betraying. I want to have the man to who I can give my female tenderness. Sometimes my dreams seemed not to come true. But now I met you. I feel that in me the forgotten thoughts got to be alive with each of your letter. I need you. I can only hope that your feelings are the same. I hug you tenderly I wait for your letter

Yours Tanya and Liza
---
I wrote to this girl and the reply that was sent was obviously canned, every line of the letter had a in front as though it had been saved as a template. She never answered my questions, just told me details of herself and her son. Next letter was the same just telling me how difficult it was to live there and still no answer to my questions. The next letter I got asked me for money as her internet was running out and she needed $50 per month so she could write to me. I ignored this for a week and then wrote but I never heard from her again until she sent me a Christmas message online.
I looked on another site and saw her photo on this one too with the same email address Alina@vas.pi.net.ua. So I invented another email account and began writing to her.. Guess what??? I got the same letters from her that I had originally been sent. All that was different was the first three lines then it was word for word exact. So chaps be careful
Ian Brown*, UK